HORICON — It's time to get out your dancing shoes and bring the family to the Jersey Street Music Festival this weekend in Horicon.
Billed as "the biggest small town music festival in the world," the festival returns to Discher Park for its sixth consecutive year, with 11 bands performing Friday and Saturday.
The Jersey Street Music Festival was created in 2013 by the Horicon Phoenix Program, a nonprofit organization whose mission is to be a comprehensive economic and community revitalization program.
Executive Director Liz Darner said the goal of the festival is to bring the community of Horicon together by celebrating a diverse group of musicians and their music, focusing on local and regional talent.
"We pick the best music from around the state and the surrounding area," Darner said. "I encourage everyone to come out and support these artists — and the best part is it's free."
Music from local favorites Revolution Day, Milwaukee's Crank the Radio, Rocket Cat, Trapper Schoepp, Listening Party, Rocket Paloma, and Ian Ash from Ian & the Dream, as well as Lemon Sky and Suck the Honey from Cincinnati, and Mutts from Chicago will take the stage.
The Horicon Phoenix Program will have concessions for sale Friday beginning at 4:30 p.m.
"The beer and food sales and generous contributions from our great sponsors is the main reason we can offer the concerts at no charge," Darner said.
American Legion Post 157 will sell food and beverages starting at noon Saturday, and three food trucks will be on the grounds from 4-8 p.m. offering comfort food, Asian food and rolled ice cream.
In addition to the music, The Market at Jersey Street will feature a variety of vendors from the area.
Darner said a unique "Rock the Art" fundraiser will take place during the festival.
"We asked the public to create a work of art on a vinyl record," she said. "So far, about 20 albums have been submitted. The records will be on display and will be sold for $50 each. The proceeds will help fund the festival."
Family activities scheduled for Saturday afternoon include bounce houses, face painting, henna tattoos and an amazing animal show. The popular chalk art competition will take place from 12-4 p.m., with monetary awards for both youth and adults.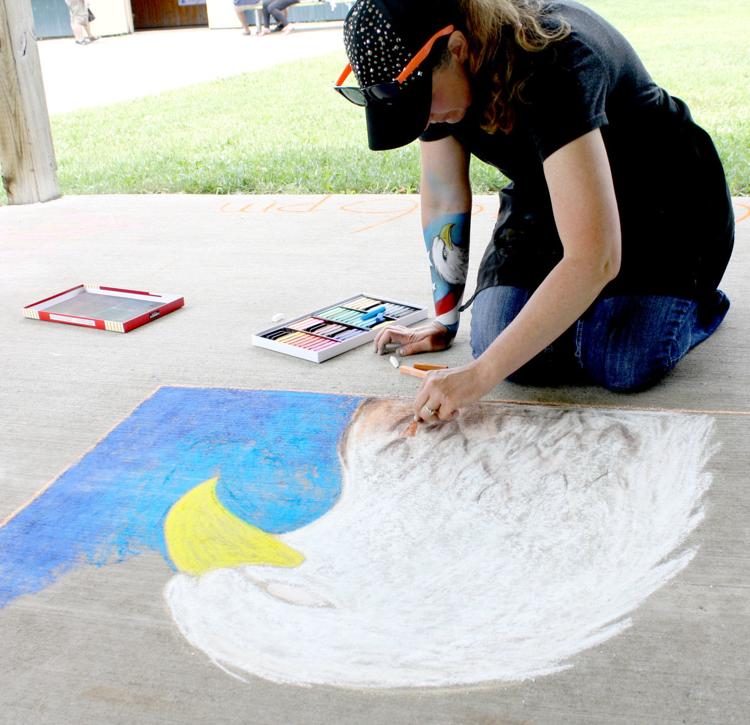 Major supporters of the Jersey Street Music Festival include Horicon Bank, Moraine Park Technical College and Horicon American Legion Post 157. View the complete lineup of family fun and events at jsmf.rocks.