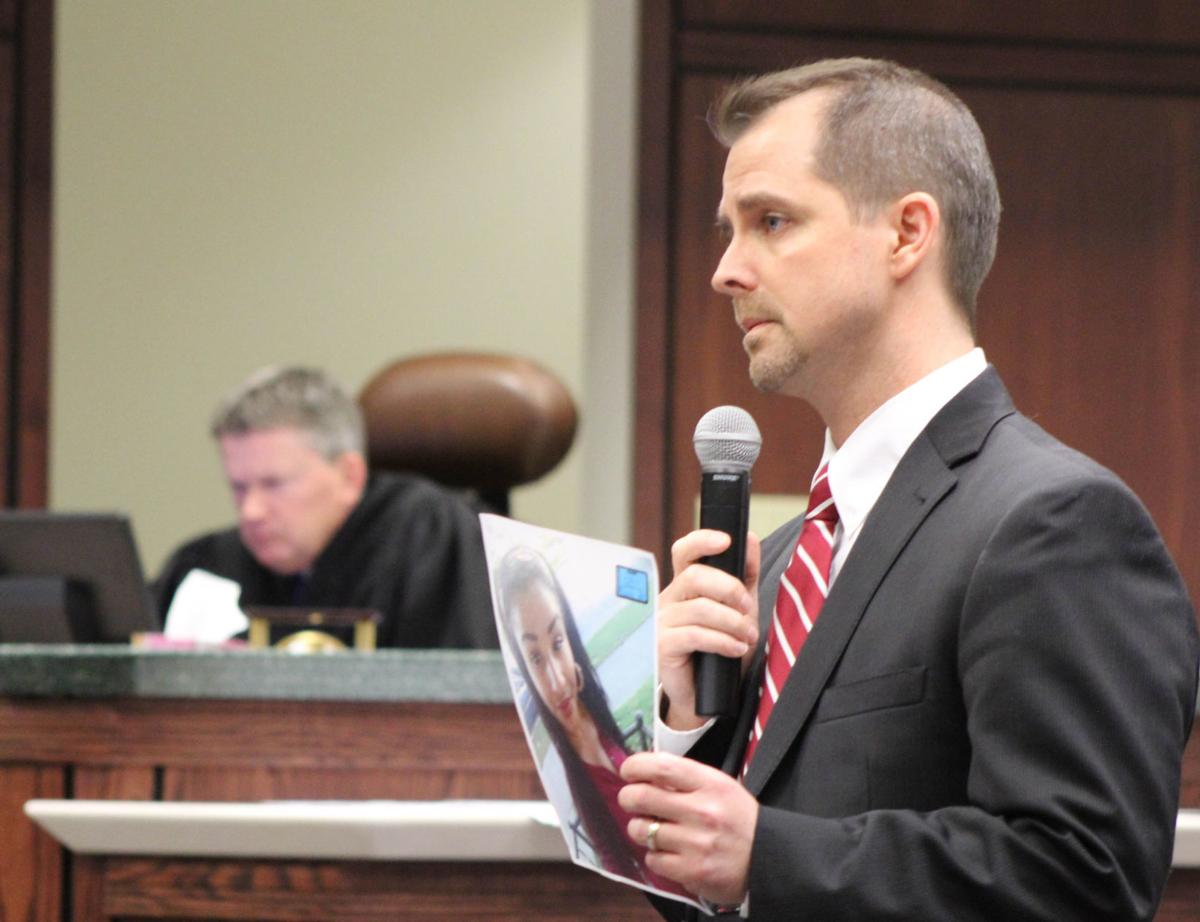 Had Sesalie Dixon not been in a hostile long-term relationship with her volatile and controlling boyfriend, her mother believes she still would be here to celebrate her 30th birthday this year.
Instead, her life was cut short in December 2016 when Laverne Ware Jr. shot her three times in the head after she told him she was leaving him for good.
As in most cases of domestic violence, Dixon's troubles with Ware did not begin the night she was killed, Dodge County District Attorney Kurt Klomberg said.
"We have enough information to know there was a significant assault that led up to the homicide," said the prosecutor who successfully tried the case.
Teresita Johnson, Dixon's mother, said her daughter could brighten up any room just by making an entrance.
Yet her living conditions deteriorated over time, and as her five-year relationship with Ware soured the summer before her death, she moved out to live with family.
The couple got back together afterward, but prosecutors in Ware's case said Dixon told family members at a funeral Dec. 3, 2016, that she planned to leave Ware permanently.
Her body was found in Ware's truck the next day. Ware was convicted this spring of murdering Dixon and sentenced last month to live in prison.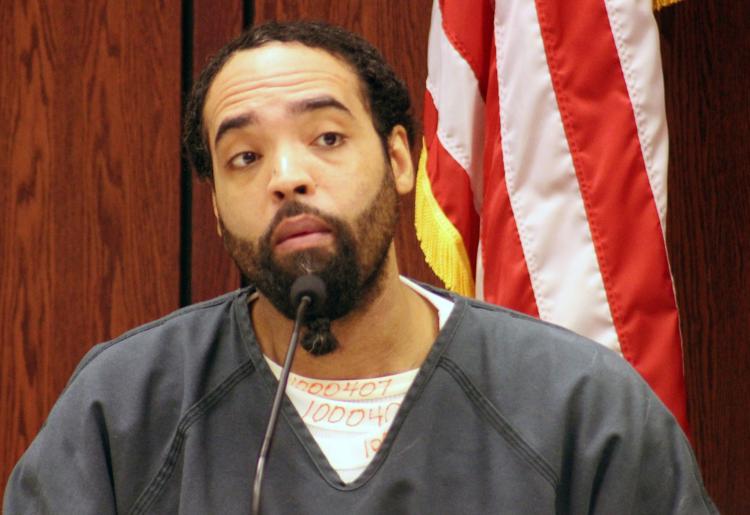 Pattern of abuse
Ware did several things domestic abuse victim advocates say are common in such situations. Klomberg said Ware prevented Dixon from contacting her friends and took her phone away. According to testimony during his trial, Ware physically abused Dixon in the months leading up to her death.
"It is not uncommon for domestic abuse to fly under the radar," Klomberg said. "A lot of times, the police have not been called and the abuse has been going on for years."
Even when abuse is reported, the situation can escalate.
Dodge County has had five first-degree homicide cases in the last 10 years, and Klomberg said three of them were related to domestic abuse. There is an unresolved Dodge County case against Ulisses W. Medina Espinosa, who is accused in the shooting death of his ex-wife, Stacia Hollinshead. Hollinshead previously had filed a restraining order against Medina Espinosa.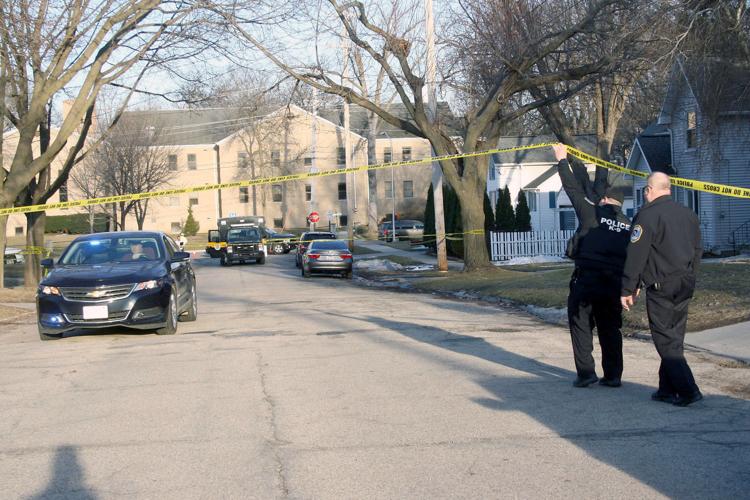 In the Columbia County Jail, Fuad V. Pashayev, 31, took his own life in his cell May 5 after being accused of killing his wife. Pashayev was being held in on $1 million cash bond on charges he stabbed Tetiana Huhzov, 23, to death April 4 at their Wisconsin Dells home. Pashayev faced prior domestic abuse charges filed in January, including strangulation and false imprisonment.
Each case has unique aspects, but experts on domestic violence say there are telltale commonalities between the cases involving Ware, Medina Espinosa and Pashayev.
"The root of violence is power and control, and when you take that away, that is when the violence happens," said Jamie Kratz-Gullickson, former director of a domestic abuse agency.
Kratz-Gullickson has been fighting domestic abuse most of her life. Her interest in advocacy began in law school around 2000, though she said her perspective was shaped in part by the abuse suffered at the hands of a high school boyfriend.
"I'm a survivor of 25 years," Kratz-Gullickson said, who credits her husband, Jason Gullickson, with supporting her to move on from the abuse.
"Abusers tend to look picture perfect. 'I could kill you and no one would ever think it was me.' My abuser told me that, and he was right."
Close ties
The decision to cut ties for many abuse victims may not be as simple as just trying to avoid violence. Often, victims have built a life with their significant other, including a home, transportation for work and school, financial ties and possibly even a family.
While domestic abuse shelters are available in the area, making that choice may mean leaving behind most or all of their possessions. Beyond that, the immediate concern may be how they will survive.
Concerns can include how their children will get to school, how victims will get to work, and where they will be able to find clothes, housing or food.
"One of the reasons that they stay is it is the safest option," Kratz-Gullickson said. "They want to protect their children, and they want to protect themselves."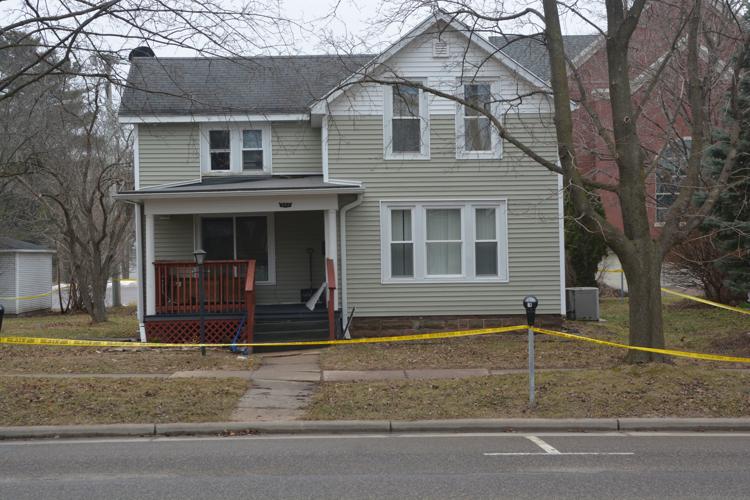 She said the first year of separation often is the most dangerous.
Cutting off contact entirely with an abuser may not be possible due to custody exchanges, collection of possessions and other concerns.
"I still can't fathom how we put people in those dangerous situations. They don't really get to leave," Kratz-Gullickson said. "We as a society force people to stay."
Dangerous calls
Wisconsin has a mandatory arrest law in which police must detain those believed to be involved in a domestic dispute that could turn violent. Klomberg said the law is designed to ensure law enforcement officers err on the side of caution when called to a domestic situation.
"We don't want to miss something in the field that could end up as a domestic homicide or something else more serious," Klomberg said. "It is probably the most common type of arrest. However, a lot of times the arrests don't involve charges."
Police take those calls very seriously, Columbia County Sheriff Roger Brandner said.
"Domestic abuse calls are some of the most dangerous calls that our deputies respond to," Brandner said. "They have anger, high emotions and are often chaotic. The two most dangerous moments for our deputies is during the initial approach to the residence and at the time of arrest. We recognize that family violence often happens many times before a call to law enforcement occurs."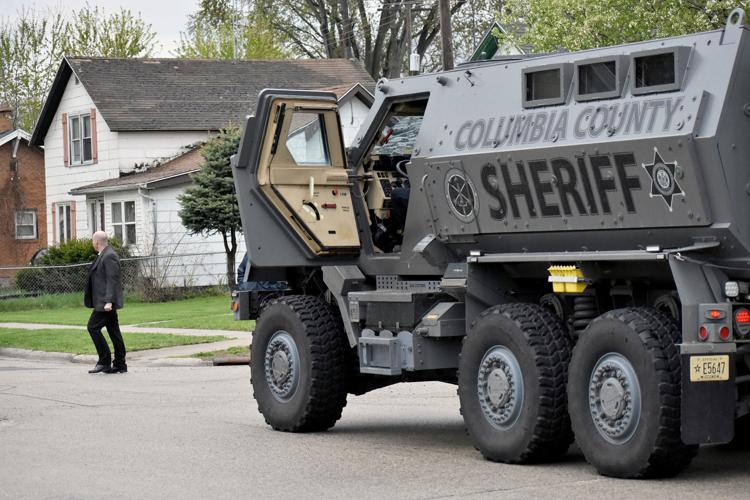 Dodge County Sheriff Dale Schmidt agreed.
"Domestic incidents are dangerous calls, not only for victims who are involved, but also for their children and law enforcement officers who are responding," Schmidt said. "We work hard to identify signs of abuse so that we can take appropriate action to hold offenders accountable while at the same time protecting victims."
Brandner said the department is investigating more strangulations and other serious injuries than in the past. He said drug use also has become a greater factor in such incidents.
"Living in a rural county, we have more incidents of domestic violence calls where a gun is present," Brandner said. "The trend seems to be that more domestic abuse calls turn into barricaded subjects because the suspects don't want to be responsible for their actions. The domestic abuse suspects are not happy to see law enforcement."
Crime trends
District attorneys in Wisconsin are required to annually report domestic abuse law enforcement responses, arrests, prosecutions and convictions to the Wisconsin Department of Justice.
Law enforcement reported 283 suspects in domestic calls in 2017 for Dodge County, the latest year for which statistics were available. Sauk County law enforcement arrested 357 people following domestic calls. Columbia County had 536 people taken into custody during domestic incidents in 2017.
Incidents can include related law enforcement contact that does not include abuse such as bail jumping that occurred after initial contact for domestic abuse.
Statewide, the number of domestic abuse incidents reported has remained fairly stable over the last five years, ranging from a low of 28,868 in 2016 to a high of 29,809 in 2017. The five-year average of reported incidents is 29,436.
Local agencies that help victims of abuse keep their own statistics related to the people they serve. In Dodge and Jefferson counties, the advocacy group Protect, Advocate, Validate, Educate (PAVE) offers a variety of services that include a shelter.
In 2016, PAVE provided 3,687 nights of shelter, served 658 individuals, and provided prevention education to 1,623 people. In 2017, PAVE provided 4,077 nights of shelter, served 772 individuals, and provided prevention education to 3,889 people. In 2018, PAVE provided 3,064 nights of shelter, served 1,099 individuals, and provided prevention education to 3,184 people.
Hope House of South Central Wisconsin is located in Baraboo and provides free, confidential services to people affected by domestic abuse and sexual assault in Sauk, Columbia, Juneau, Adams and Marquette counties.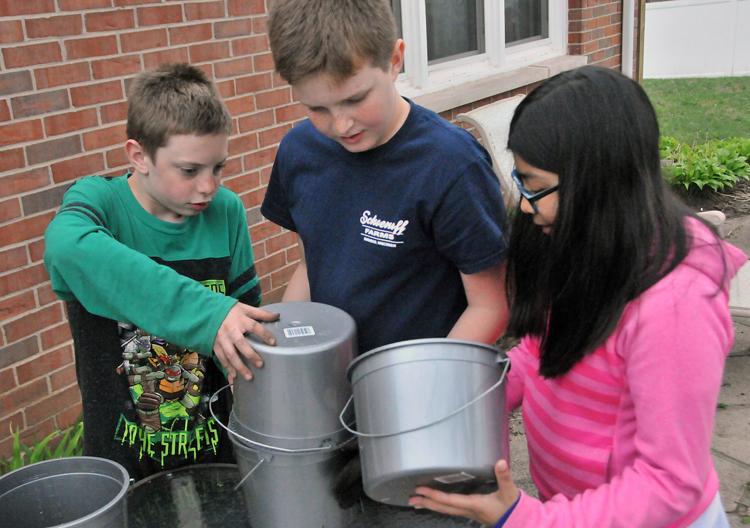 In 2016, Hope House provided 89 families nights in shelter, served 2,222 individuals and provided 357 youth prevention and education presentations. In 2018, Hope House had 80 families in the shelter, served 2,684 individuals and provided 603 youth prevention and education presentations. In 2018, Hope House had 63 families in the shelter, served 2,562 individuals and provided 583 youth prevention and education presentations.
Both agencies work closely with law enforcement.
Cooperation is key
Brandner and Schmidt said they encourage people to reach out to local agencies for help.
"We encourage anyone who may have been involved in a domestic related incident to reach out to PAVE, Dodge County's Domestic Abuse Advocates," Schmidt said.
Jess Kaehny, community education program manager for Hope House, said the organization works with law enforcement in Marquette and Adams counties on the Maryland Model Lethality Assessment Program (lethalityassessmentprogram.org) and hope to implement it in other counties in the future.
The program is an evidence-based domestic violence homicide prevention strategy, largely based on research led by Dr. Jacquelyn Campbell. It involves law enforcement's use of an 11-question lethality assessment tool while on the scene of domestic violence calls to identify victims at the greatest risk of homicide. Officers provide an immediate referral via telephone to a trained domestic violence advocate, who then provides education and safety planning to the victim and asks to follow up with them, Kaehny said.
Schmidt said all law enforcement in Dodge County also use the lethality assessment program and partners with PAVE for it.
Community services
Domestic abuse response is not all that PAVE and Hope House do.
Hope House services include a 24-hour helpline at 608-356-7500 or 800-584-6790, supportive counseling, legal assistance, support groups, safety planning, 24-hour availability for support during sexual assault nurse exams, emergency shelter services and community education.
Kaehny said while the organization's shelter is important, many more people use its support counseling in person or on the phone, advocacy services and legal help.
"A misconception we're still working on with the community is that we're only a domestic violence shelter, when in reality, that's the smallest piece of what we do," Kaehny said. "Some people believe we only serve women and children, which is not true. All of our services are for victims, no matter their gender, sexual orientation, age, ability, race, ethnicity, immigration status or background."
In addition, Kaehny said Hope House does extensive community education for school-age children.
"We present on topics such as protective behaviors, bullying and sexual harassment, internet safety, healthy relationships, peace and respect, diversity and inclusion, dating violence, sexual assault and consent, bystander intervention, media literacy and gender stereotypes," Kaehny said.
There are more people using services through Hope House over the last few years, including teens who experience dating violence and sexual assault, Kaehny said.
"I think that continuing outreach and awareness, including education in the schools, has helped more people know of Hope House services," Kaehny said. "Our staff also work closely with area law enforcement, health care providers, human services, schools and churches to build better partnerships in order to get people connected to services."
PAVE is based in Beaver Dam and offers a 24-hour crisis hotline and texting line. The organization operates out of a five-bedroom, 21-bed facility.
Ashley Welak, PAVE's interim executive director, said programs include legal advocacy, family advocacy, sexual assault victim advocacy, child and teen advocacy, LGBTQ services and Spanish-speaking services. PAVE has a shelter and offices in Beaver Dam, and an outreach office in Watertown.
Services include, but are not limited to, safety planning, options counseling, education on the dynamics of power and control in LGBTQ relationships, support for emotional abuse and bullying, legal advocacy, case management and shelter service, Welak said.
The agency is in the process of acquiring land and building a new, larger shelter and office facility.
Anyone who needs to reach PAVE can call the crisis line at 800-775-3785. The agency's business line is 920-887-3810, the texting line is 920-344-0123 and the Watertown cellphone is 920-344-1351. To find out more about the services offered at PAVE, visit pavedc.org.
Follow Terri Pederson on Twitter @tlp53916 or contact her at 920-356-6760.
Be the first to know
Get local news delivered to your inbox!