This weekend falls smack dab in the middle of summer, practically begging people to fire up the grill, grab a cold beverage and relax before the season slips away too soon.
Selecting what meat to sizzle on that grill can be as simple as picking up a pack of hamburger patties and hot dogs just about anywhere. But for those who long for different flavors, and are adventurous enough to experiment, a visit with a friendly neighborhood butcher may be in order.
One needn't go far to find one, as the region is home to many accomplished and award-winning meat processors.
When it comes to purchasing meat, asking questions of a knowledgeable area butcher has its advantages.
Quality, selection
Chris Johnson, owner of Johnson Sausage Shoppe in Rio, said she can give customers more options because her facility does slaughtering on site.
"We offer great-tasting, all-natural meats that can be processed according to your specifications," she said. "A grocery store has to carry all kinds of food and only has so much space, so they can't stock lots of different cuts of meat."
Meat markets can provide a diverse selection of products. Beef tongue and bone marrow are only some of the specialty items that could be found in area butcher shops, which all strive to use as much of an animal as possible.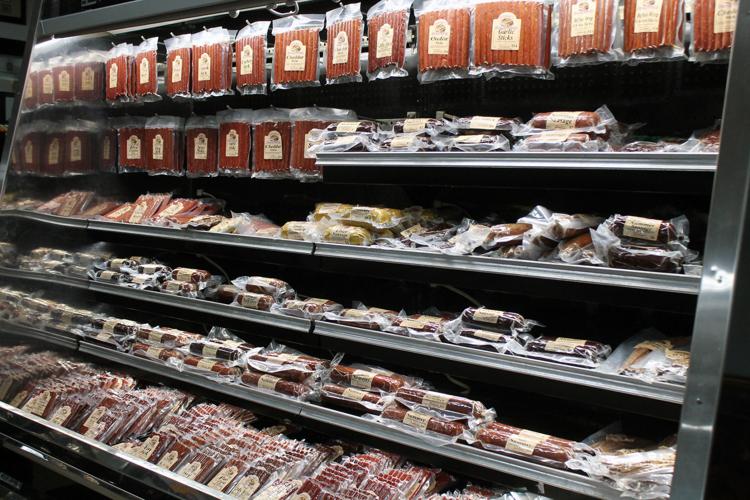 Generally, meat sold at a local meat market is fresher because it hasn't been pre-packaged and shipped.
LeRoy Meats owner Scott Hurst said ground chuck is the main staple of his business, which has locations in Horicon and Fox Lake.
"We have super fresh ground beef which we grind hourly with nothing but the very finest ingredients," he said. "Our commitment to the best is what gets customers to return."
The Meat Market in Baraboo and Lake Delton is owned by Mike Vold. Meat cutter Drew Brinker, Vold's son-in-law, said consumers want to know their meat comes from a trustworthy source.
"We're a family-run business with a reputation for selling high-quality products. No antibiotics or hormones are added. When we slaughter, inspectors are here the whole time to look over every animal," he said.
Service, experience
Johnson, Hurst and Vold have owned their markets for 23, 26 and 30 years, respectively, and all were in the meat processing industry for many years prior.
Their businesses have enjoyed considerable growth, especially in recent years. Johnson Sausage Shoppe built a $2 million addition eight years ago. The Meat Market added its second location in Lake Delton in 2014, and expanded its slaughtering and butchering operation. LeRoy Meats opened an 11,000-square-foot facility in Fox Lake last year.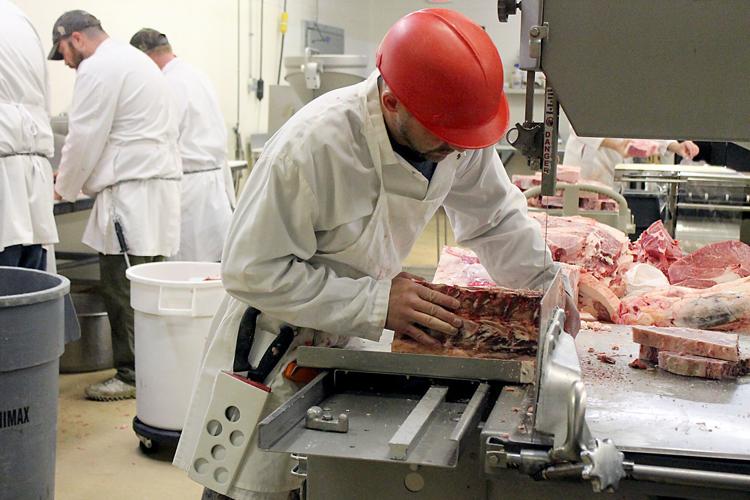 Johnson said customer service is the key to a successful business.
"We vacuum pack our meat to keep it fresher longer. When people spend money with us, I want the last piece to taste just as good as the first piece," she said.
Hurst said his employees provide hands-on service and will happily discuss how to prepare certain cuts or even recommend what to serve as a side dish.
"We have some really skilled butchers and people with lots of culinary experience who can tell you how to cook anything if you ask," he said.
You have free articles remaining.
Accommodating special requests can drive customer loyalty, according to Brinker.
"We custom package our products, whether it's one steak or six, and it can be cut however you like," he said. "Lots of people are watching cooking channels or searching online for recipes and ask us for different cuts, such as a tri-tip roast, that can't be found at a supermarket. We're happy to do that."
Trends
Johnson and Hurst echoed Brinker's comment about how the popularity of cooking shows has changed customer's buying habits.
"No one ever asked me for a skirt steak before Rachel Ray went on the air," said Johnson. "It's a stringy type of cut that can be delicious if marinated."
Hurst said people still are cooking meat, but not in the same way their folks did.
"Back in the day they'd make a pot roast, some fried chicken, pork chops, hamburgers and then repeat that over the next week. Now they're looking for a different creation online and asking for flank steak or beef brisket. Fifteen years ago I would never sell a brisket but now with everybody barbecuing or using smokers we sell it every day," he said.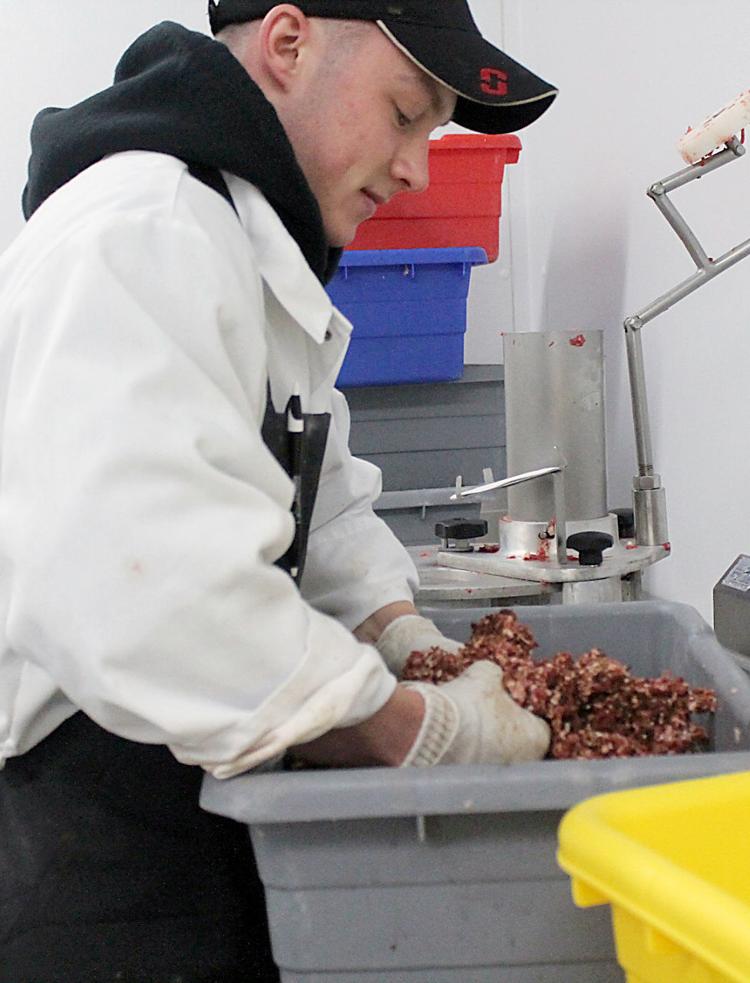 When it comes to customers who are looking to feed their family, Johnson said anything already seasoned and easily prepared is what people want.
"People just don't take the time to cook like they did years ago, but they still want a good meal on the table. They're running kids from one activity to another to another and don't have hours to prepare dinner," she said.
Tourism
During the summer months, people flock to campgrounds near Rio and the Lake Delton area. Tourists in Fox Lake typically rent cottages on the water. The meat markets are prepared to welcome visitors to the area.
Johnson and Brinker said campers like to keep it simple and purchase lots of snack sticks, burgers and hot dogs. Vacationers in Fox Lake tend to splurge on higher-end cuts of meat, according to Hurst.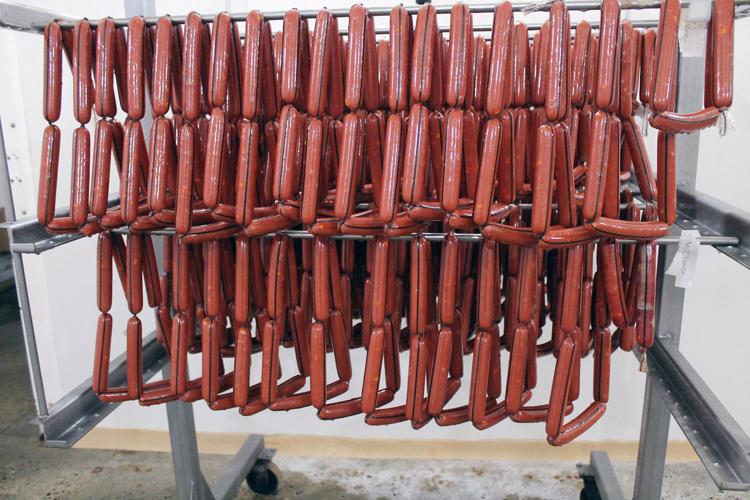 Across the board, there is a great demand for Wisconsin brats. The meat markets boast dozens of flavored varieties and employees often can be found in the sausage kitchens concocting the next big thing.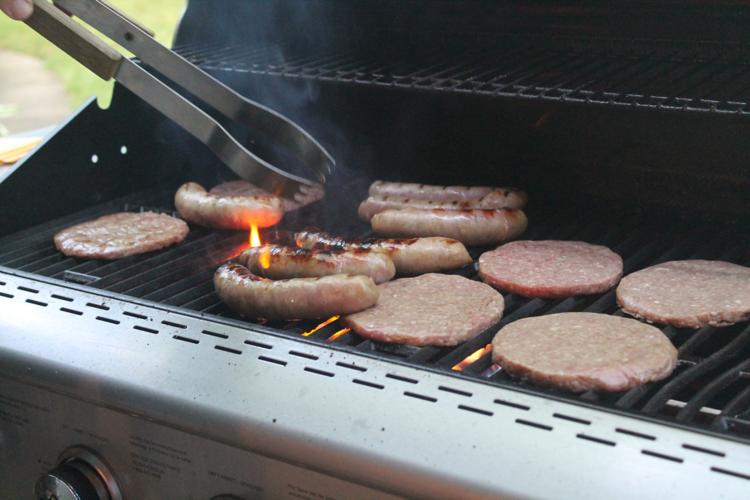 Keeping it local
The region's meat processors are looking to satisfy the wants and needs of their customers and work to provide them with local options whenever possible.
Where to you prefer to purchase meat?
Wisconsin cheeses from the area stock the coolers of the meat markets, and Wisconsin beers and wines are available at some. Fresh vegetables from area farmers also are sold.
Wisconsin is even represented in some of the equipment used in the stores; smokehouses from Pro Smoker in Iron Ridge and a commercial meat tumbler from Lance Industries in Allenton.
"We're proud to be community-minded. We support the farmers that live here and support our customers by giving back," said Brinker.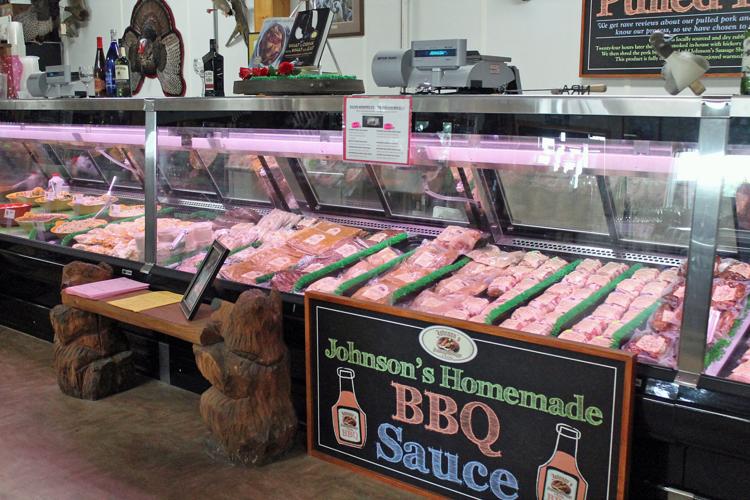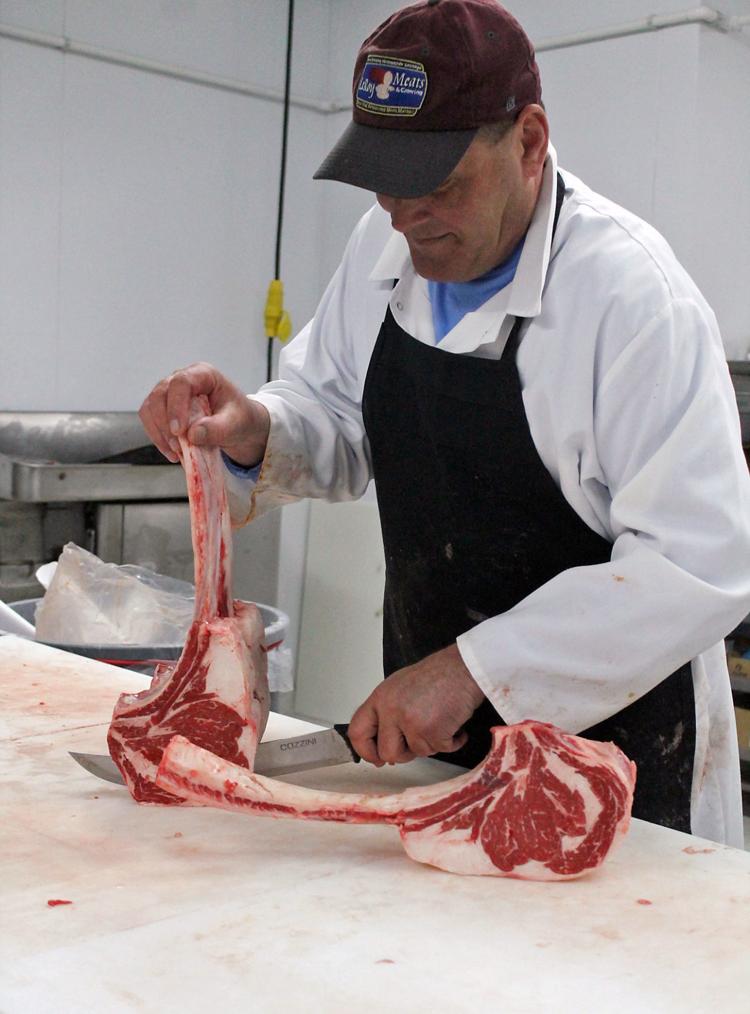 Follow Kelly Simon on Twitter @KSchmidSimon or contact her at 920-356-6757.