Winter seems to be settling in early through much of the region this year, with late October snowstorms and below-normal temperatures the past couple of weeks.
Now is the time to pick up the pace and complete maintenance projects so the inside of your home will be cozy and warm this winter, experts say.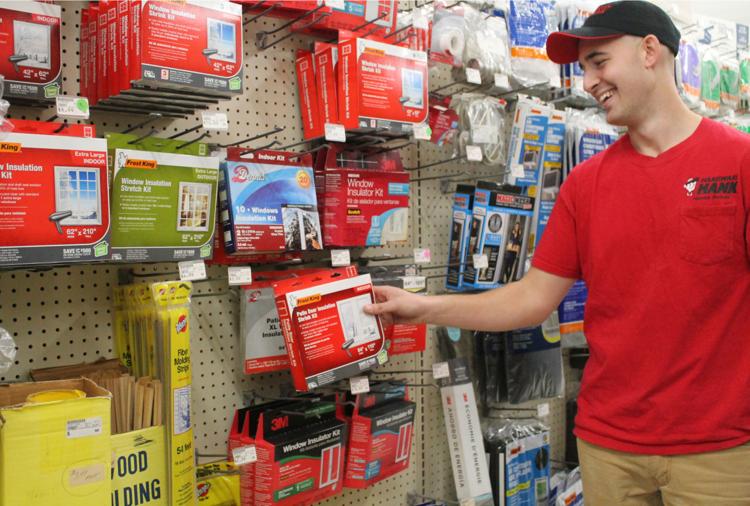 Weatherizing your home helps you save money on energy costs and will protect your investment from preventable damage. Use this checklist to help manage the work.
Pipes: Wisconsin winters can wreak havoc on a home's pipes, according to Andi Mueller, vice president of Terrytown Plumbing, Heating & Cooling in Baraboo and Portage.
"Pipes can crack or burst in freezing temperatures. If you have pipes that have frozen in the past, try to direct heat to them in some manner," said Mueller. "If they're in a drafty area we recommend getting insulation or heat tape on them."
One way to prevent freezing pipes that are on outer walls, is to open cabinet doors and let a small stream of water flow from faucets.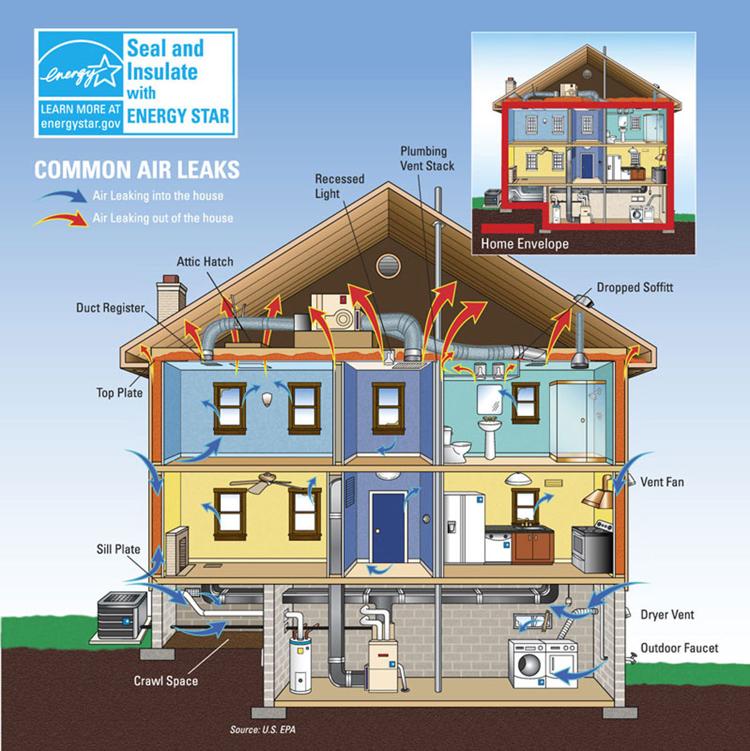 "But don't just let them drip because then an icicle could form in your drain," she said.
Adding extra insulation to the attic, basement or crawl spaces is another way to protect pipes from exposure.
Remember to turn off exterior faucets and to remove, drain and store hoses.
Mueller stressed the importance of knowing where and how to shut off a home's water source in the event of a burst or cracked pipe.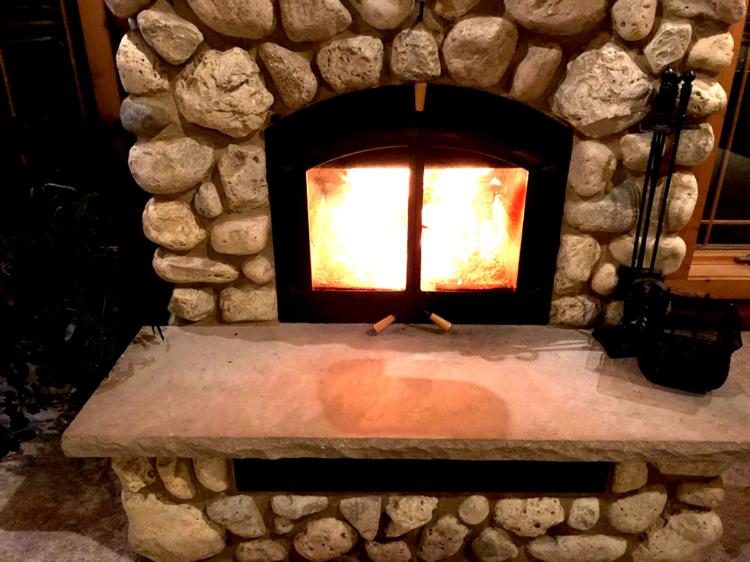 "If you live in the country and are on a well, there is most likely a valve where the water line comes into your home, make sure that works. If you don't have a valve, locate which breaker in your electrical panel shuts off the pump. If you live in the city, you should have a valve near your meter where your water line comes into the home," she said.
Heating system: Routine maintenance of your furnace will help catch problems and can extend the life of your equipment.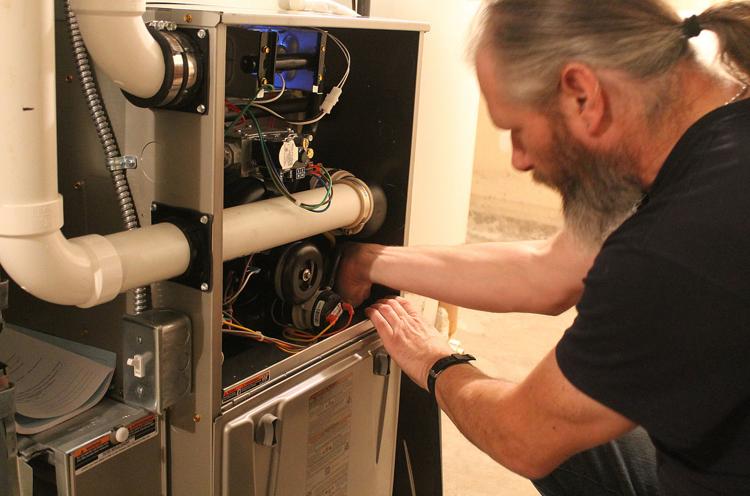 Service Technician Paul Wolk at Air Care in Beaver Dam said an improperly kept furnace can lead to efficiency issues and safety hazards.
"Clogged filters can cause your HVAC system to work harder. Your filter gets dirty based on how many people are coming in and out of the house; when doors are opened people are bringing in dirt, everything depends on usage," he said.
Furnace filters should be checked and replaced regularly, depending on their size that could mean monthly during the winter.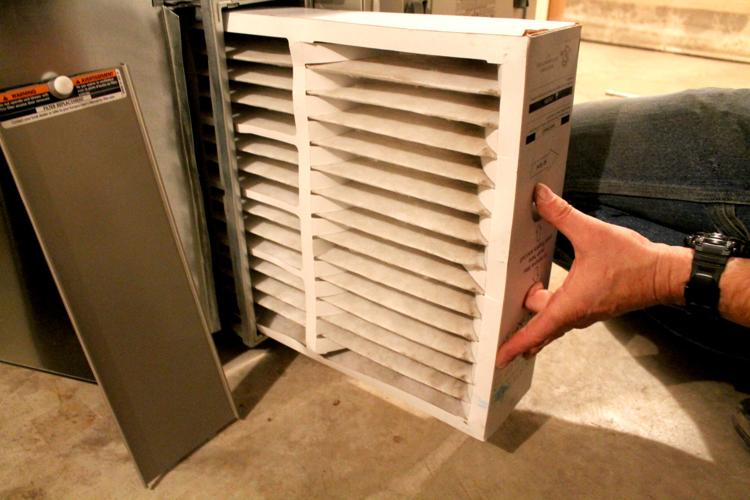 "Leave doors open and let everything circulate, that's the way your house works best. Everything inside the 'envelope' works together," he said. "Once you're inside a building it all works just like your body, if it can't breathe it can't work. If your filter's dirty it can't breathe and won't move air through the house."
Wolk said if a furnace stops working in the winter, it's time to trouble shoot.
"First things first, reset it. Turn the power off, give it a couple minutes and turn it back on. On a lot of the newer ones just turning the thermostat down and back up will do it. If you've got one from the '90s or older you may have to kill your main power and that will reset it. At that point if it doesn't work you're going to have to call somebody in," he said.
Rain gutters: Clean your rain gutters of any debris and inspect the exterior for any cracks.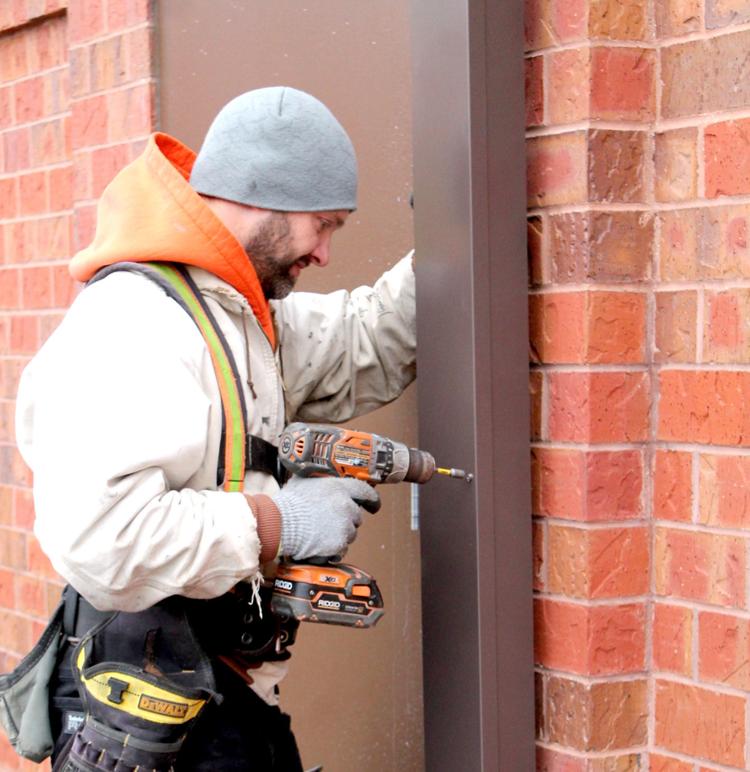 Gutters and downspouts do a great job of diverting water away from your house and protecting your home and foundation from the effects of pooling water. Dead leaves and debris can clog up gutters. Water from snow can pile on top, resulting in the potential for a lot of damage. Clogged gutters prevent the water from draining properly and ice dams can occur along the roof, walls and attic.
Air sealing: Do a walk-through of your entire house looking for cracks and leaks. Winter weather is unpredictable. Cracks in your house can lead to cold drafts or leaks that cause water damage.
Vance Mattila, store manager at Hardware Hank in Horicon, said most cracks can be easily filled with supplies from your local hardware store. Use caulk to seal any cracks in the permanent building materials.
You have free articles remaining.
Keep reading for FREE!
Enjoy more articles by signing up or logging in. No credit card required.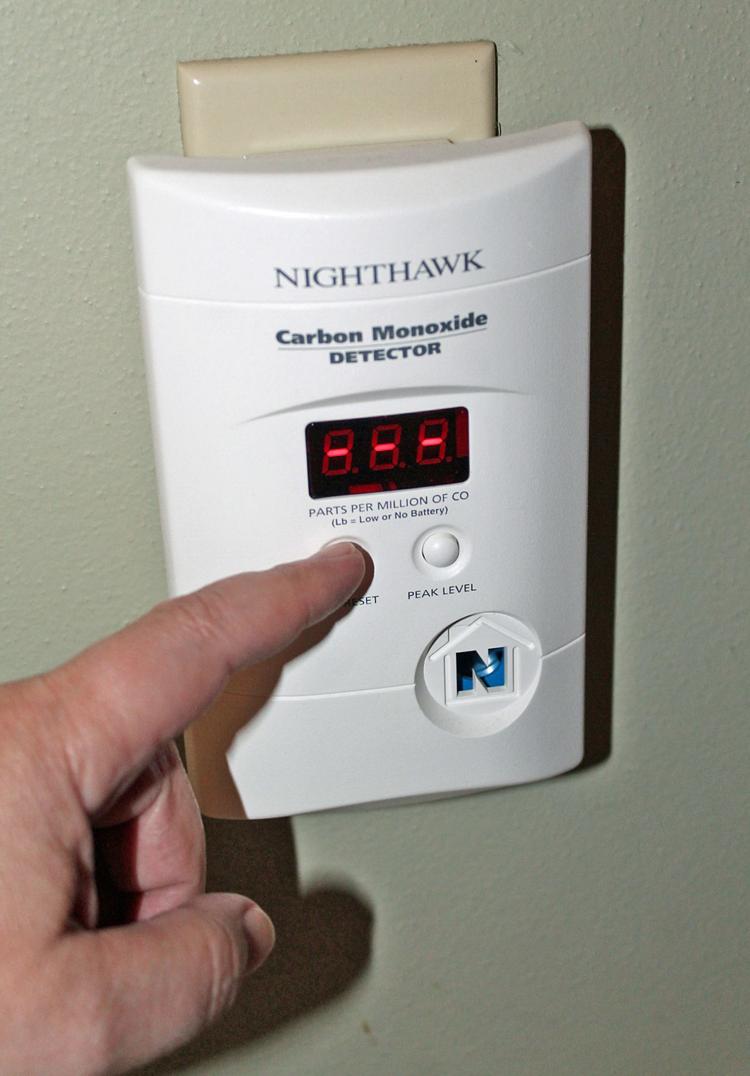 Another common place for heat leakage is in your windows and exterior doorways. Caulk any gaps to create a tighter seal. Installing storm windows if not present can make a big difference.
Mattila said if you haven't upgraded your windows yet you should consider using window shrink film kits to keep your home warmer.
Saving energy and money
Weatherizing can improve the comfort of your home, but it can also help you save money by saving energy. Simple measures, like new weather stripping around doors, to more extensive maintenance, such as adding insulation to the attic and walls all can reap savings.
Focus on Energy (focusonenergy.com), Wisconsin's statewide energy efficiency and renewable resources program, offers an abundance of energy-saving information on its website along with a list of local retailer discounts and financial incentives for homeowners wishing to reduce their energy bill.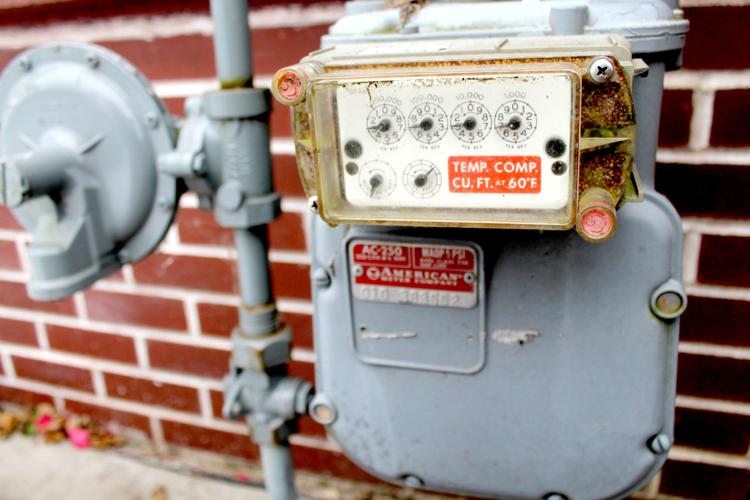 Undergoing what Focus on Energy refers to as a "home energy assessment" is an effective way to understand how your home works.
A designated "Trade Ally" contractor in the state can complete a whole-house assessment, show you the strengths and weaknesses of your home and recommend solutions to improve the home's performance. Comfort, efficiency, safety and energy savings are given high consideration in the analysis.
Energy assessments typically cost between $200 and $400.
The U.S. Department of Energy's "Energy Star" website also provides a number of "ways to save" (energystar.gov/campaign/waysToSave) along with numerous online calculators that help determine where in a home those savings might exist.
Help is available
The Wisconsin Weatherization Assistance Program and its funding and service partners have weatherized more than 6,000 homes in the past year in all 72 counties and in 11 tribal nations, leading to improved residential energy efficiency, reduced household costs and enhanced home health and safety.
The Division of Energy Services contracts with various agencies throughout the state to provide weatherization services to eligible households. Agencies include community action agencies, housing authorities, local governments and other nonprofit organizations.
The Wisconsin Home Energy Assistance Program (WHEAP) provides assistance for heating costs, electric costs and energy crisis situations. Operating with federal and state funding, the program provides assistance to households across the state to help lower the burden of energy costs.
Tim Bruer is the executive director of Energy Services Inc., a nonprofit organization that administers the energy assistance program in 20 Wisconsin counties, including Columbia, Dodge and Sauk.
Bruer said lack of awareness and pride are the principle barriers keeping people from applying for help.
WHEAP assistance is a one-time payment during the heating season (Oct. 1-May 15). The funding pays a portion of the heating costs, but the payment is not intended to cover the entire cost of heating a residence. The amount of the energy assistance benefit varies depending on a variety of factors, including the household's size, income and energy costs. In most cases the energy assistance benefit is paid directly to the household energy supplier.
"We have identified conservatively 2,500 households in Dodge County that will be coming forward in the upcoming heating season in need of some temporary assistance. We'll spend $1.2 million as we go forward," said Bruer. "It's all about a hand-up, not a hand-out.
"Columbia County has about 1,600 households identified to the tune of about $750,000. Sauk County has 2,600 households receiving $1.3 million."
According to Bruer, about 20% of the households applying for aid are in life-threatening or crisis situations.
"I think everybody's agreeable that the reason the vast majority of these households are affected is not because they haven't been responsible, but because their income simply hasn't kept pace with the mounting cost of energy," he said.
"Something we're seeing right now, which is kind of an epidemic especially in the Dodge and Columbia area, is that elderly or the working poor are simply not turning their furnaces on or using electric space heaters which are incredibly dangerous and inefficient and often result in accelerating electrical cost burdens — for them heat which is a basic necessity has become an unaffordable luxury."
In addition to administering WHEAP assistance, Energy Services Inc. is the parent organization of the Keep Wisconsin Warm/Cool Fund (KWW/CF) which is in every county of the state.
According to Bruer, 90 cents of every dollar donated to KWW/CF goes to those in need. The money comes from family, friends, utilities, medical providers, corporations and others who want to make a difference.
Energy Services Inc. anticipates more than one-third of the people seeking help this year will be applying for the very first time.The customer service staff will be available to assist them in completing the simple application.
"We like to remind people it is not just government support but that of neighbors who want to give the gift of warmth," said Bruer. "We will work very closely with them to make this as least burdensome as possible. It's all about empowering the people who are victims of poverty to give them a legitimate lifeline."