As businesses fled downtowns in communities all over Wisconsin in favor of sprawling shopping districts in the 1990s and early 2000s, small groups of owners organized to hang onto and promote the culture that held commercial districts together for more than a century.
Among many initiatives undertaken, one beautification technique caught on across the region: Murals.
While not a cure-all for all that ails traditional downtowns, officials in the region said the murals are a useful tool that both celebrates community history and makes buildings that can appear worn down more attractive.
Portage features six downtown murals painted by three local artists. The first was painted in 2012. The process involves finding locations and then working with the property owner and a citizens advisory group to find a subject all can support.
"I think that cooperation with the wall owner is unique to our process," said Portage Area Chamber of Commerce Executive Director Marianne Hanson. "We want to ensure that what is on the wall is something the building owner wants to have there, and he/she works with the artist to approve a design that both of them want to see there. It's also important that we showcase history, because we want to present some of the stories that make Portage special."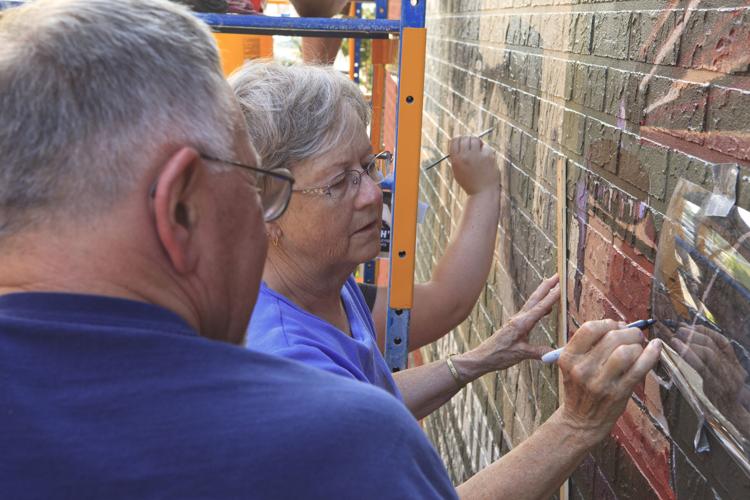 In Beaver Dam, the city's leaders sought to encourage downtown to rebound from a devastating flood in 2008 that forced the demolition of 11 buildings. The area already was suffering as businesses relocated to new development on the north side of town. Downtown Beaver Dam Inc. formed in 2009 to slow the movement of businesses out of downtown.
Among several initiatives, the group keyed in on murals as a way to beautify the older downtown buildings.
Building beautification
In 2011, the group hired Walldog artists to paint a pair of murals as a pilot project. The Walldogs are a group of mural artists that works all over the world. The project generated significant interest and grew into the 2017 Walldog Mural Festival. Nearly 200 artists completed 15 murals in four days during the festival.
Downtown Beaver Dam plans to add one new mural each year to its significant collection. Those who want to see the murals can contact Beaver Dam Area Chamber of Commerce for a walking tour map.
In Baraboo, leaders took a different approach with three murals.
The first installation was a four-panel "Welcome to Baraboo" mural created by Walldog artist Bernie Poff. It features a Mid-Continent Railway Museum train with a sandhill crane in the foreground, a Circus World Museum wagon and a portrait of author and naturalist Aldo Leopold, whose rural retreat still stands north of the city.
Two other murals by Kelly Meredith of Butternut honor dozens of local philanthropists as part of the "Fabric of the Community." Those murals feature 64 people and those who nominated them had to contribute $600 as well as provide biographical information.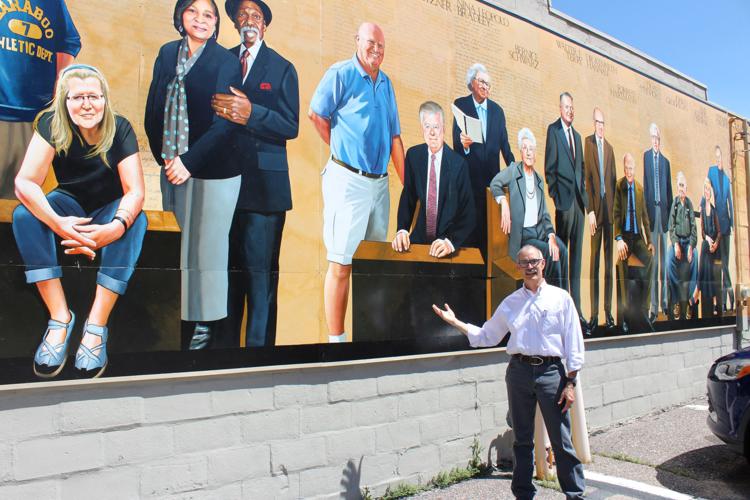 The murals all are downtown, with two along Fourth Street and another on Oak. All three murals were created through the efforts of the citizens group Baraboo Public Art.
Morgan McArthur, a community development agent in the Sauk County University of Wisconsin-Extension office, helps to promote the group's efforts. He was motivated, in part, by Walldogs mural painting events in Wisconsin.
"I was inspired by what I experienced in Plymouth and heard about in Beaver Dam," McArthur said. "You get a sense for possibility. It's not a be-all/end-all for transforming a community, but it sure sends a message. The message is that the lights are on and we've got spirit here."
Historic scenes
Murals often depict scenes from a community's history.
Three boarded window openings on the side of the NAPA Auto Parts store in downtown Portage now display motor cars at three gas station in three eras—the 1940s, 1950s and 1960s.
In Portage, the drive to generate broad appeal by bringing numerous stakeholders brought some challenges.
"Art is taken in different ways by different people," Hanson said. "One rendition may not be acceptable to everyone, so changes might be made to make address some people's concerns. It's definitely a process."
One Portage mural highlights the laborers who dug the city's historic canal. Another honors a fallen soldier, financed by both the Portage tourism organization and the business improvement district group. The murals are located at: Riley's Bar and Grill, 1314 W. Wisconsin St.; DAAR Engineering, 151 E. Cook St.; 806 Silver Lake Drive; and the U.S. Bank drive-up at 212 W. Edgewater St..
"There's a lot of partnership between a lot of the community groups, the business owners and the artists," Hanson said.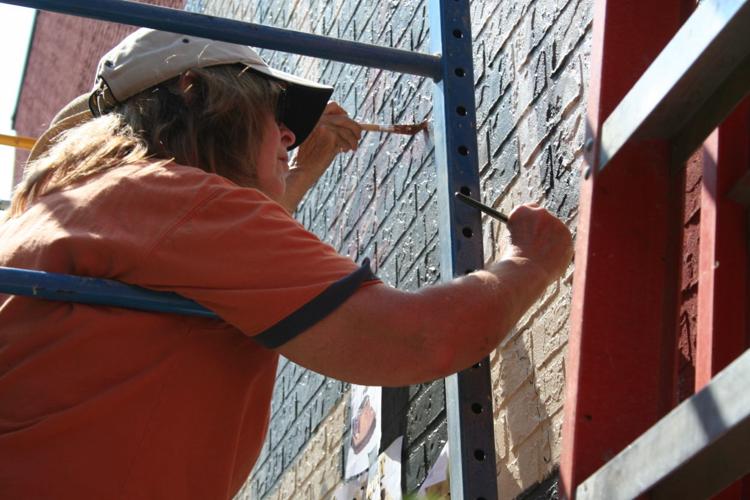 McArthur, who now lives in Milwaukee and travels back to Baraboo to work two days a week, said he remembers as a youth how downtown thrived. He contrasted that with a decline as he got older that mimicked that of other rural Wisconsin communities.
He said a resurgence in downtown activity and pride can be tied to the current "place-making" trend, which included the mural projects. Place-making is a philosophy of urban development that often incorporates public art to make a public space more attractive and useful to residents and visitors.
"We all want to be a place," McArthur said. "Everybody is elbowing and jostling to get people to 'come and see us.' Baraboo may have the package — a cute little downtown, the Circus World Museum and Devil's Lake State Park, but we've gone through hard times as well."
Unique partnerships
You have free articles remaining.
Keep reading for FREE!
Enjoy more articles by signing up or logging in. No credit card required.
After "Welcome to Baraboo," a second mural project was developed by Meredith, the Butternut artist, who also painted several murals for Portage. Her works in Baraboo depict citizens who have made an impact of the community.
"We ran out of space after we had 40 honorees and there were 19 more to go," McArthur said, "So we had to find a second wall. Luckily we found a building owner who was happy for us to use his wall and who also paid for the installation."
Portage Chamber of Commerce Marketing Director Brad Conrad said the murals weren't intended to solve any specific problem, but were seen as "just a nice enhancement."
"It was another addition," said Conrad "Murals were not expected to drive growth — downtown was fine"
Conrad said a surge in vitality coincided with the mural projects.
"Downtown is definitely thriving since 2012, but especially in the last three years," Conrad said. "The number of vacant buildings has certainly gone down. We're seeing a lot of business people investing in both their storefronts, and their interiors. It seems like one business got it started and it took off from there."
Portage's murals also have reached beyond downtown and appeared in promotional materials for the city such as "Around the Corner with John McGivern" a Milwaukee Public Television show that airs statewide and other advertising.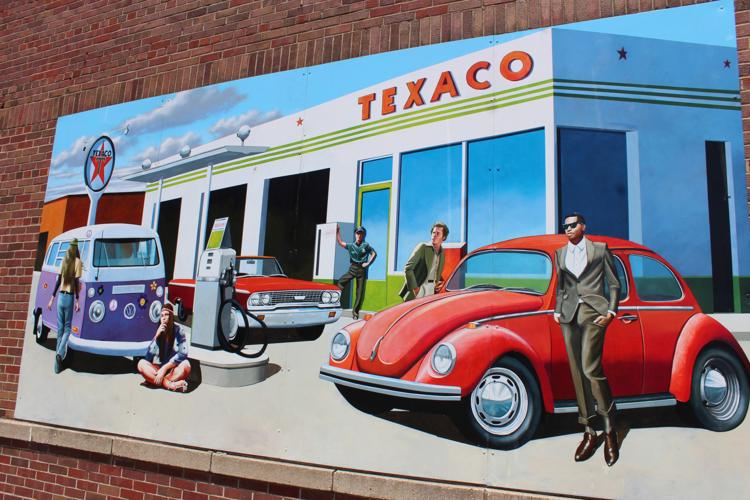 "I look at it as a wheel, and the businesses and people in the community are like the spokes," Hanson said. "Murals are an added spoke to bring more people downtown, and we've seen some big changes and improvements. Our businesses are full. We have very few vacant spaces, and the buildings are well maintained both inside and out. Businesses are also employing more people and offering more services and products."
Another mural highlighting Portage's Eulberg Brewing Co. is planned in 2020 and will be located on the south wall of the Cottonwood Bar at 312 DeWitt St. That mural will be funded through the Portage Business Improvement District as have the least several. If anyone would like to contribute to creation of murals in Portage they can contact the chamber of commerce.
Investment returns
Unlike Portage and Baraboo, the Beaver Dam murals largely preceded an upturn in downtown's prospects. Revitalization is only now catching up to the murals' promise, according to Realtor and Downtown Beaver Dam Inc. President Mike Wissell.
"Building on the mural festival is the tremendous growth we've had downtown in the past 12 months," said Wissell. "In a report to Connect Communities (an arm of the Wisconsin Economic Development Council) we determined that between June of 2018 and June of 2019 four businesses left, 12 businesses moved in and $3.4 million was invested in building improvements."
Murals may not have directly inspired that investment, but Wissell said they had an impact in making downtown more attractive.
"In the last year I've seen more and more people walking down the street, and there's no doubt that the murals make a wall come to life," he said. "Then people want to look at them and it adds some excitement to the community. Murals are definitely a big player in the improvement of downtown."
Wissell said public support for the projects is important. For example, the 2017 Beaver Dam Walldog Mural Festival's main attractions cost about $100,000 with funds raised through donations and sponsorships. Some of the initial cost also was recouped through related merchandise sales and other festival events that netted about $15,000.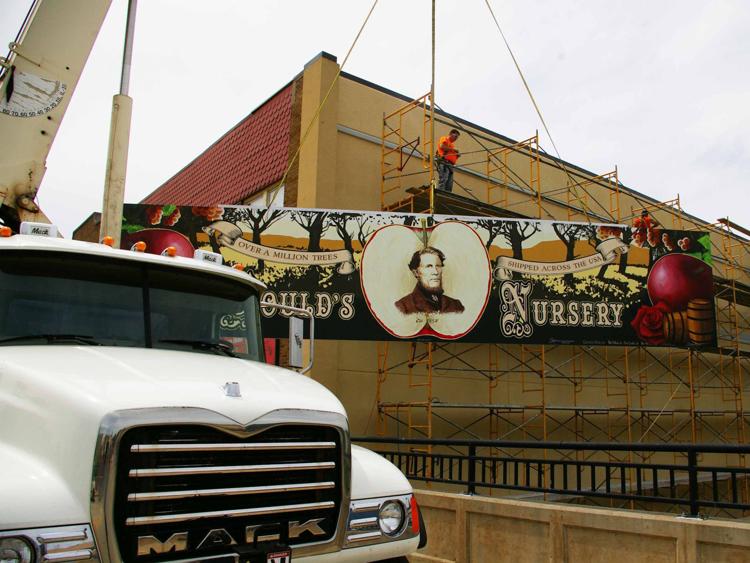 Wissell said the return on that investment has been significant.
"In the end the growth that murals helped spark will more than pay the city back," Wissell said. "With $3.4 million in improvement, that's quite a big investment."
McArthur said it's difficult to place a value on Baraboo's murals.
"Part of the sale is always 'This will attract visitors to our community,'" he said. "Maybe. But I think it definitely sends a signal. It tells the community and it tells visitors that the lights are on, that we're not giving up. Because a lot of places have, especially in the downtown. We're fortunate in this community to have retailers who are very courageous, that are standing up to Amazon. And I'll support them."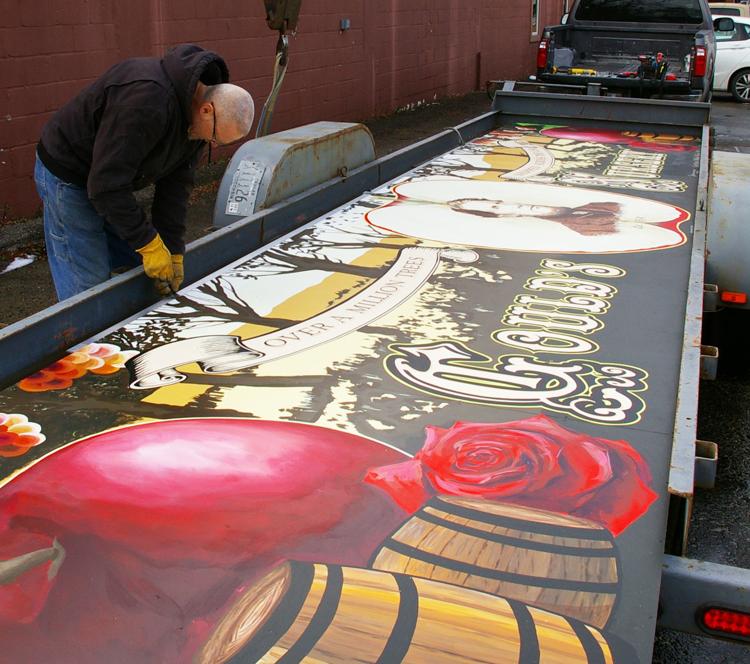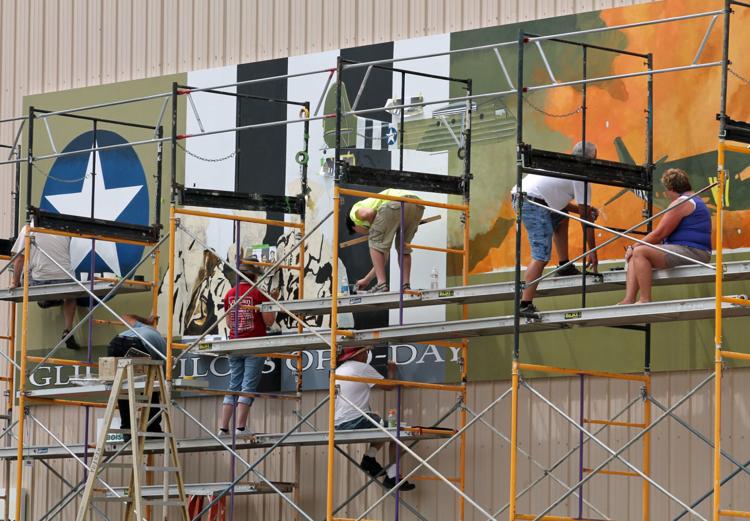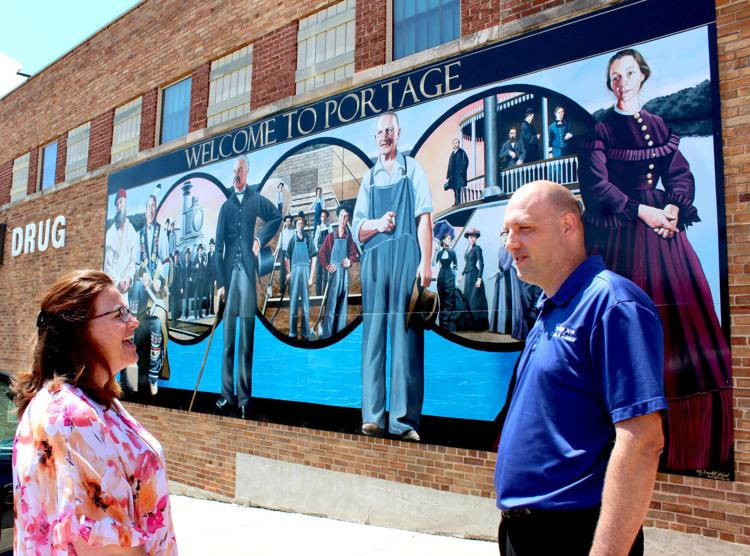 Mural Fest, Lawn Party 3.JPG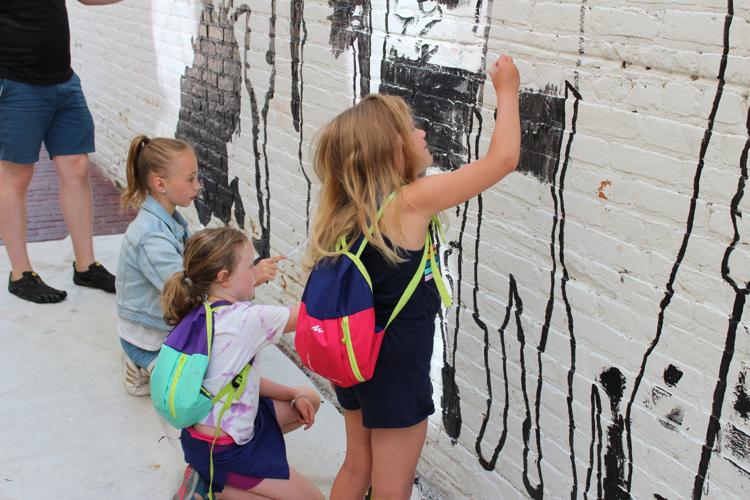 Mural Fest, Lawn Party 4.JPG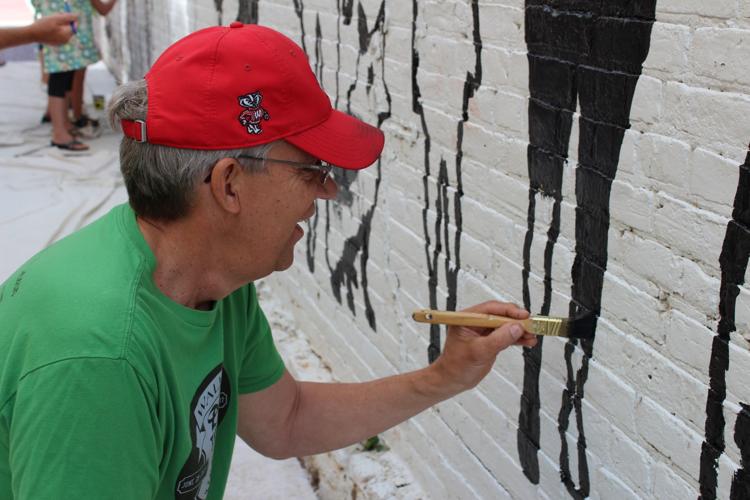 Mural Fest, Lawn Party 6.JPG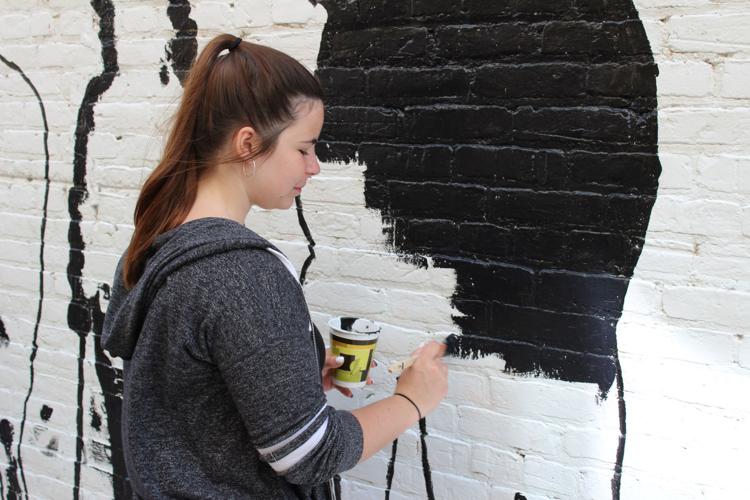 Mural Fest, Lawn Party 7.JPG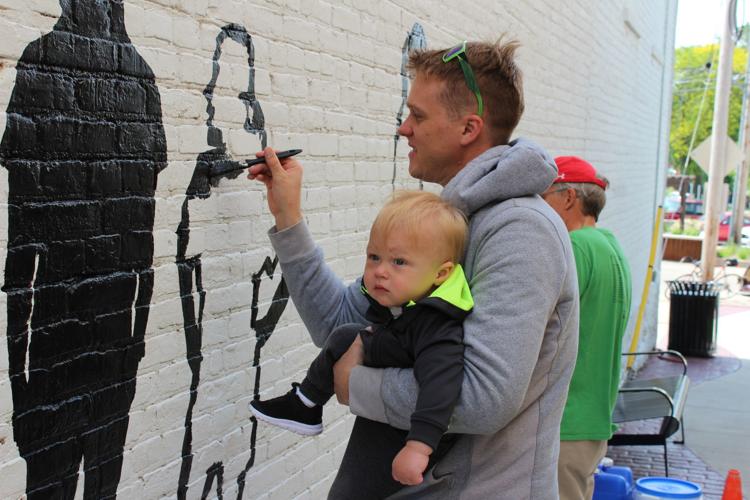 Mural Fest, Lawn Party 8.JPG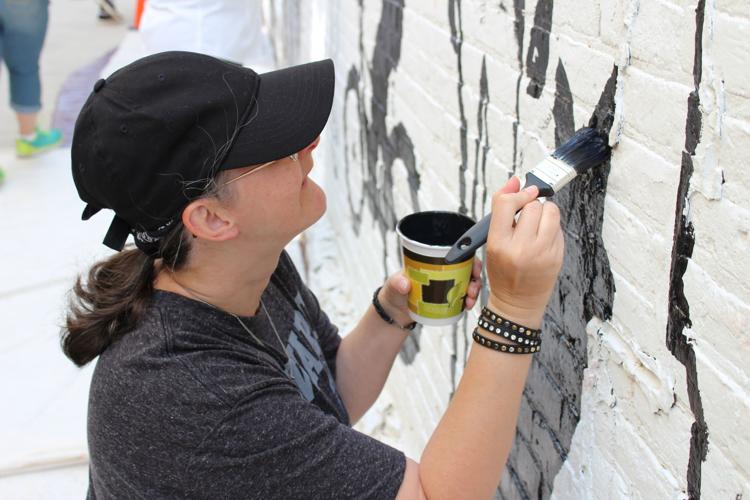 Mural Fest, Lawn Party 9.JPG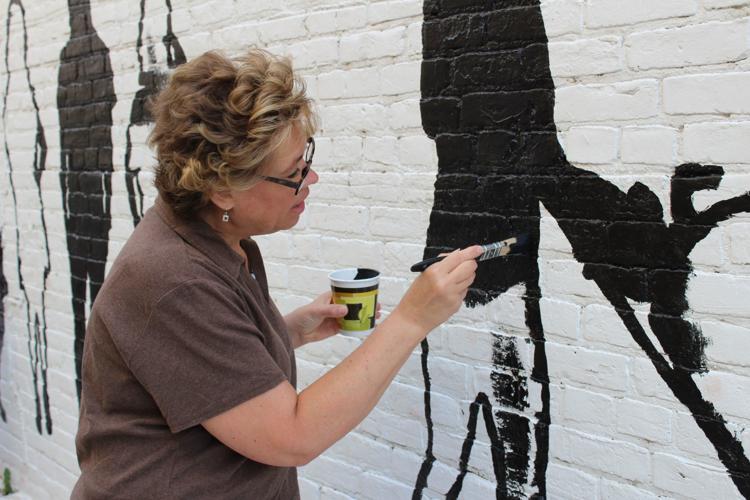 Mural Fest, Lawn Party 10.JPG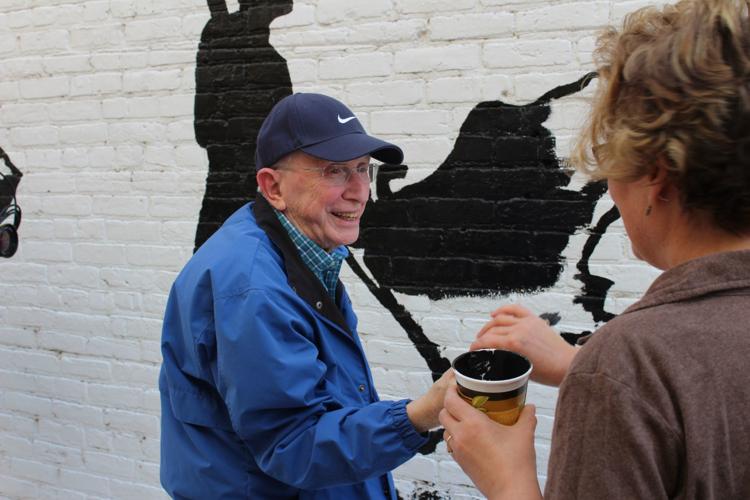 Mural Fest, Lawn Party 11.JPG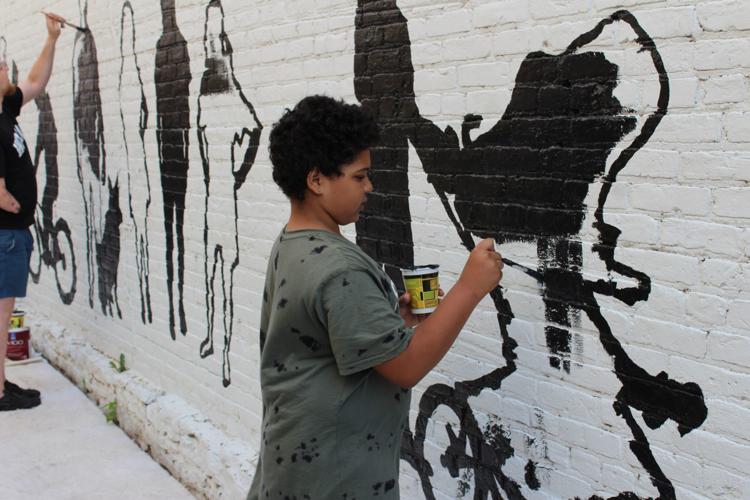 Mural Fest, Lawn Party 12.JPG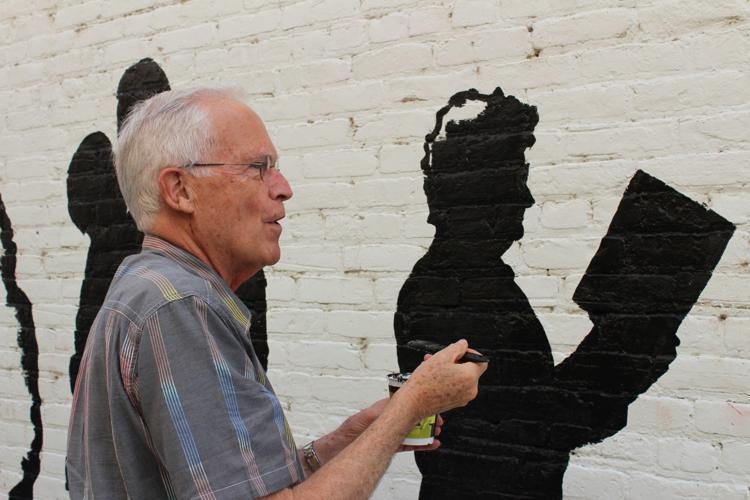 Mural Fest, Lawn Party 13.JPG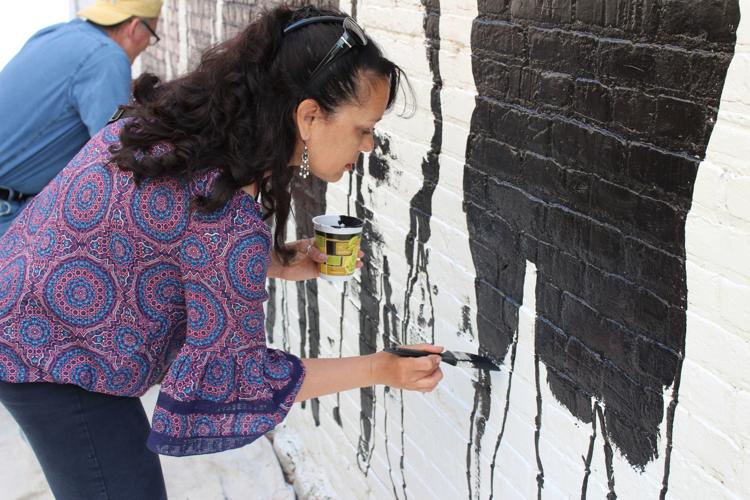 Mural Fest, Lawn Party 14.JPG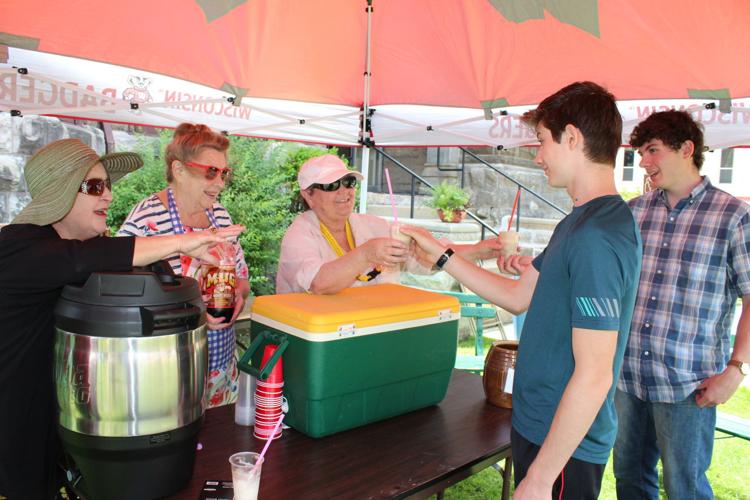 Mural Fest, Lawn Party 15.JPG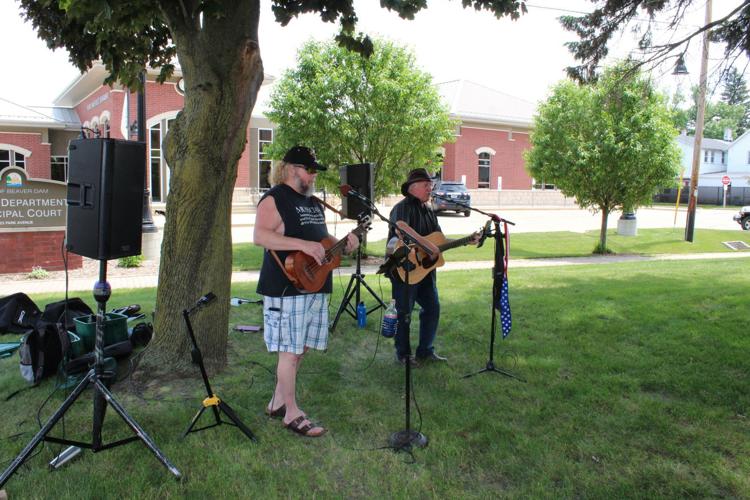 Mural Fest, Lawn Party 16.JPG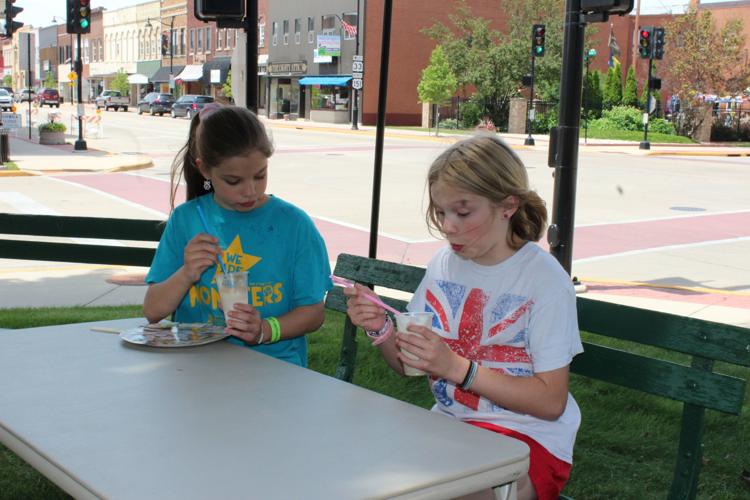 Mural Fest, Lawn Party 17.JPG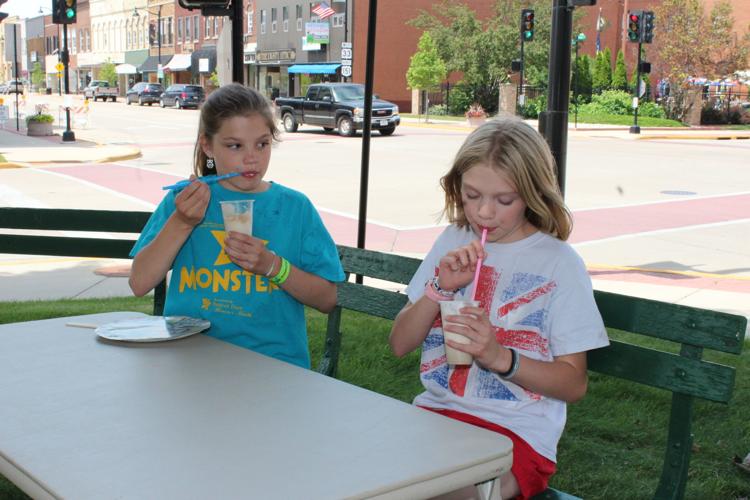 Mural Fest, Lawn Party 18.JPG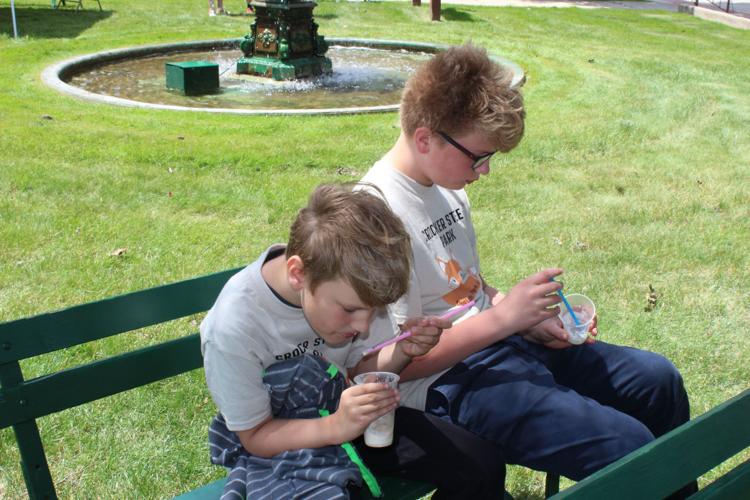 Mural Fest, Lawn Party 19.JPG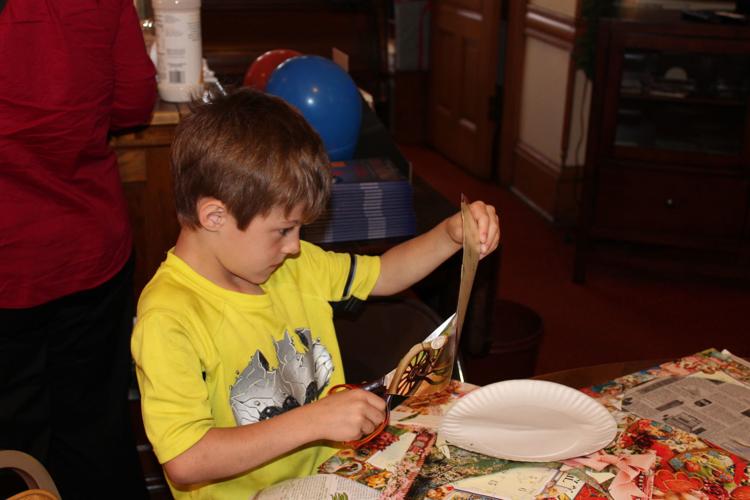 Mural Fest, Lawn Party 20.JPG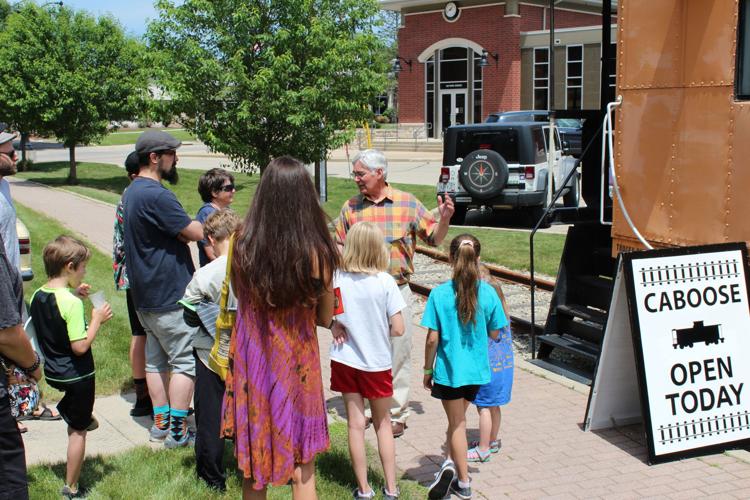 Mural Fest, Lawn Party 21.JPG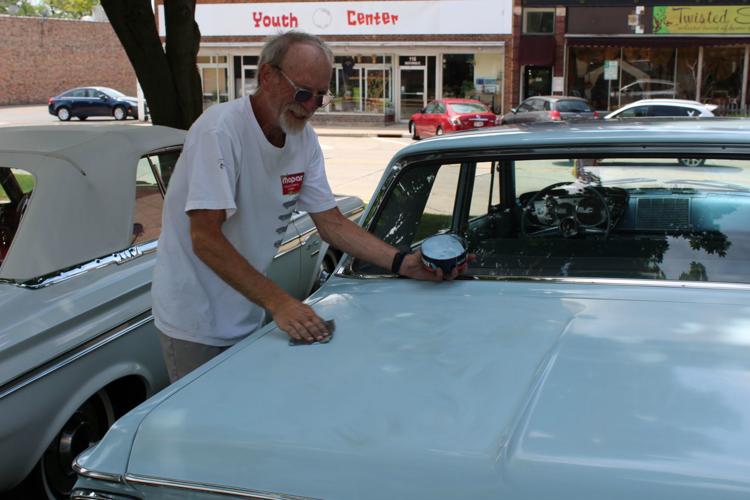 Mural Fest, Lawn Party 1.JPG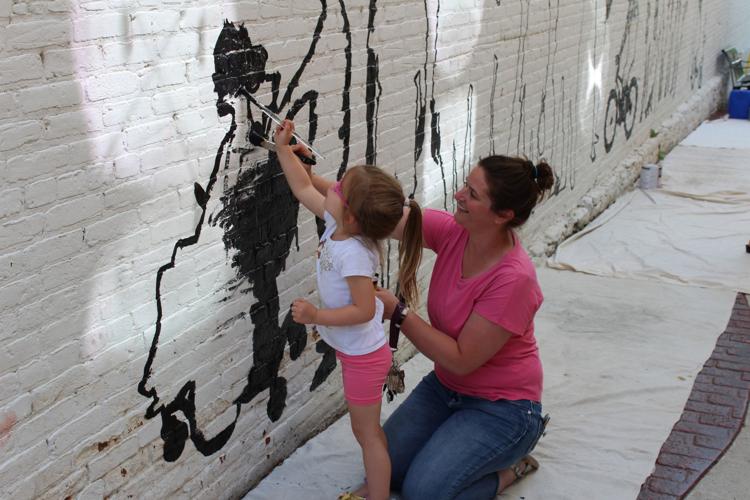 MURAL FESTIVAL DAY TWO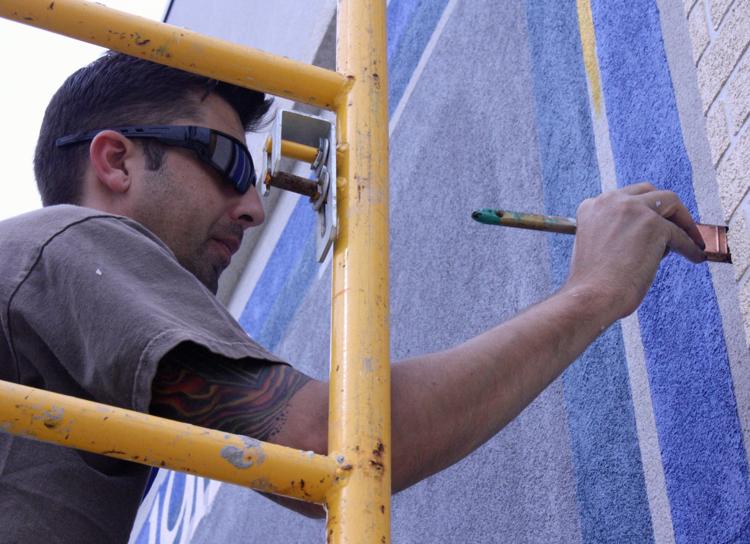 WALLDOGS MURAL FESTIVAL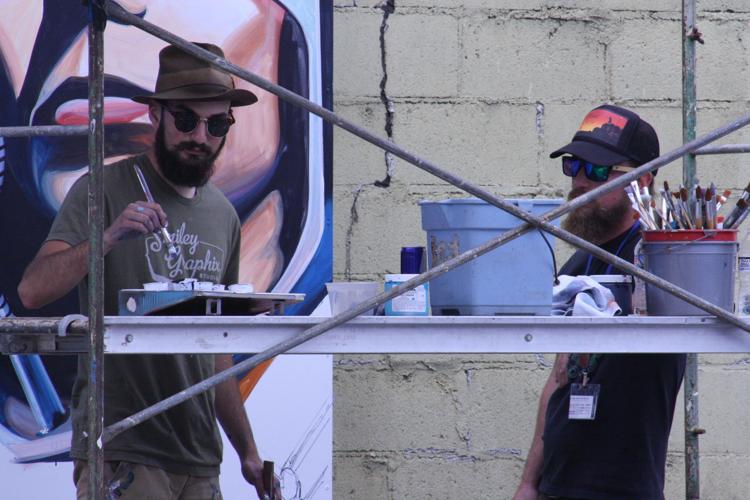 WALLDOGS MURAL FESTIVAL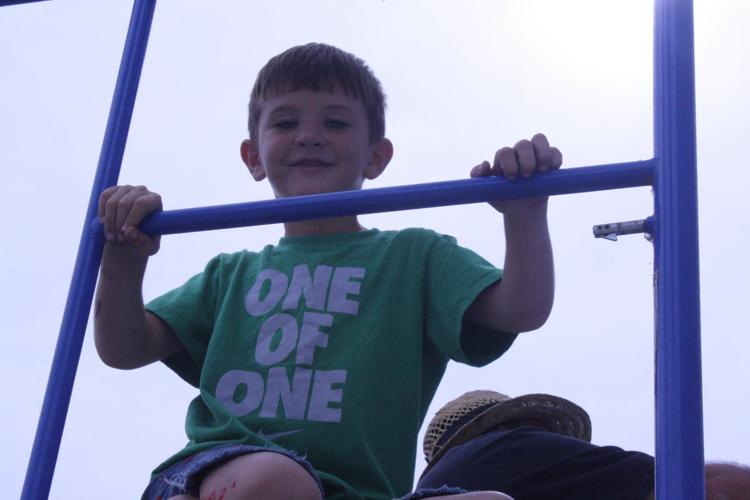 WALLDOGS MURAL FESTIVAL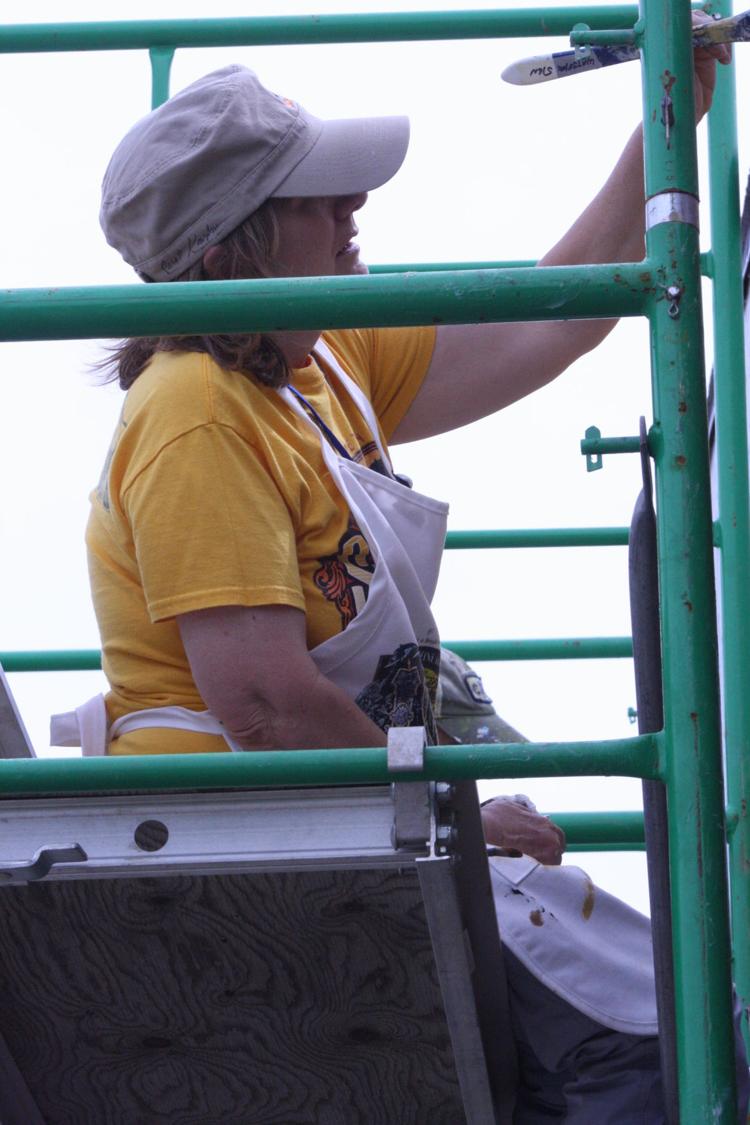 BDMuralFest (4).JPG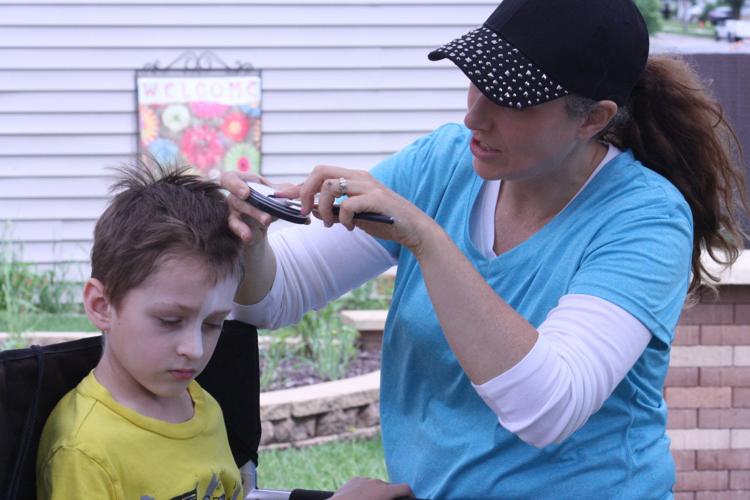 BDMuralFest (27).JPG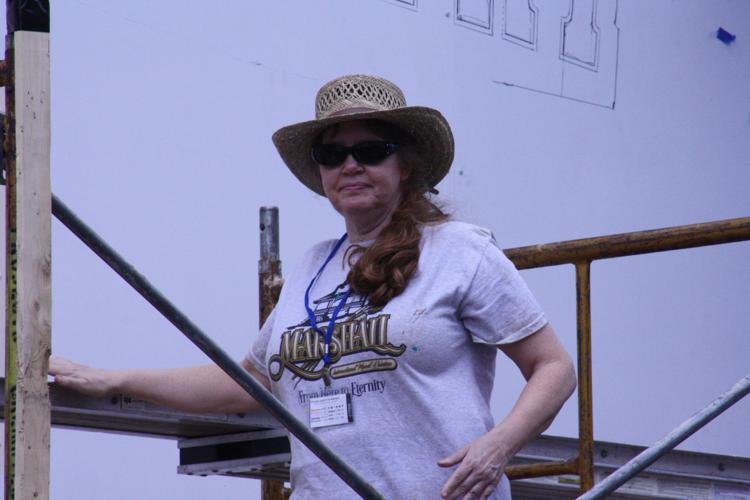 BDMuralFest (1).JPG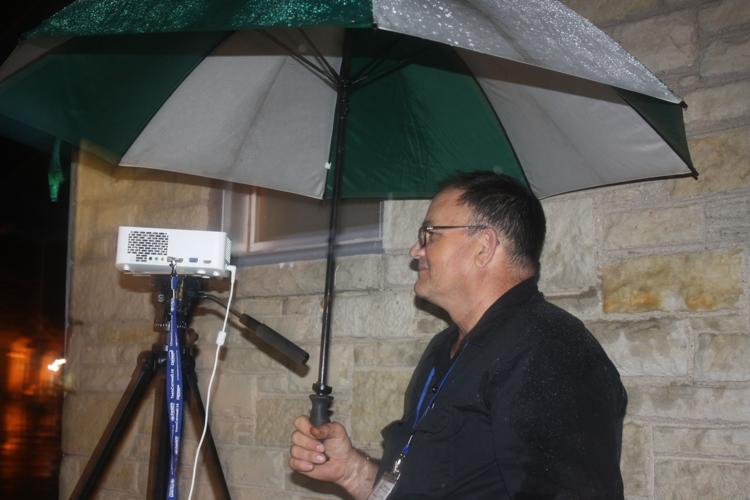 BDMuralFest (37).JPG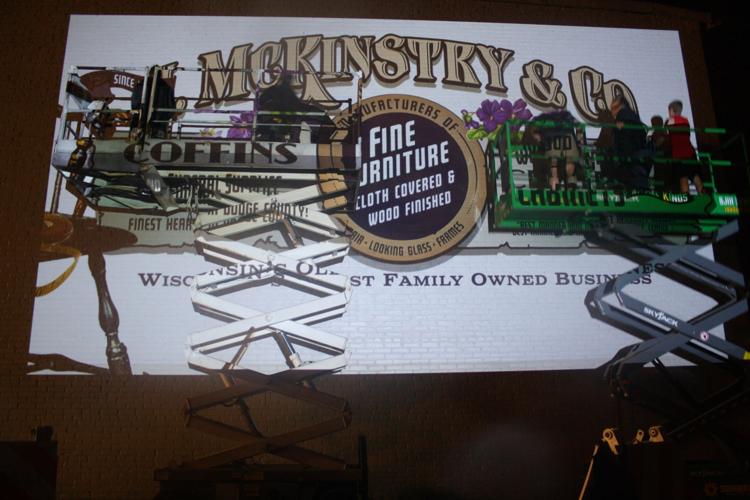 BDMuralFest (6).JPG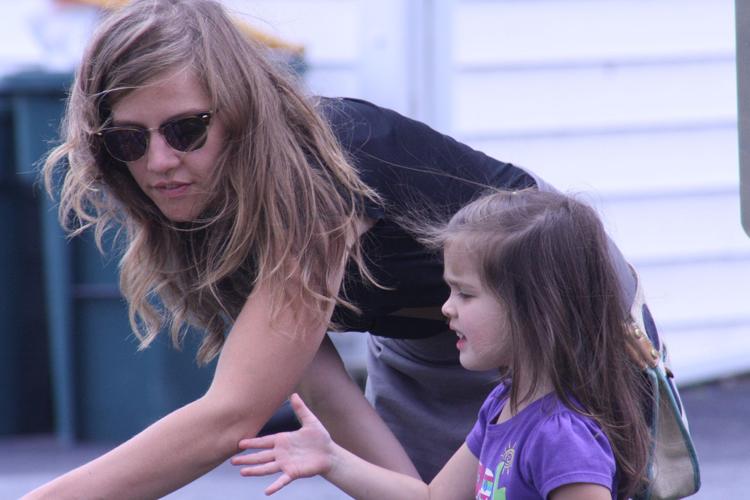 BDMuralFest (34).JPG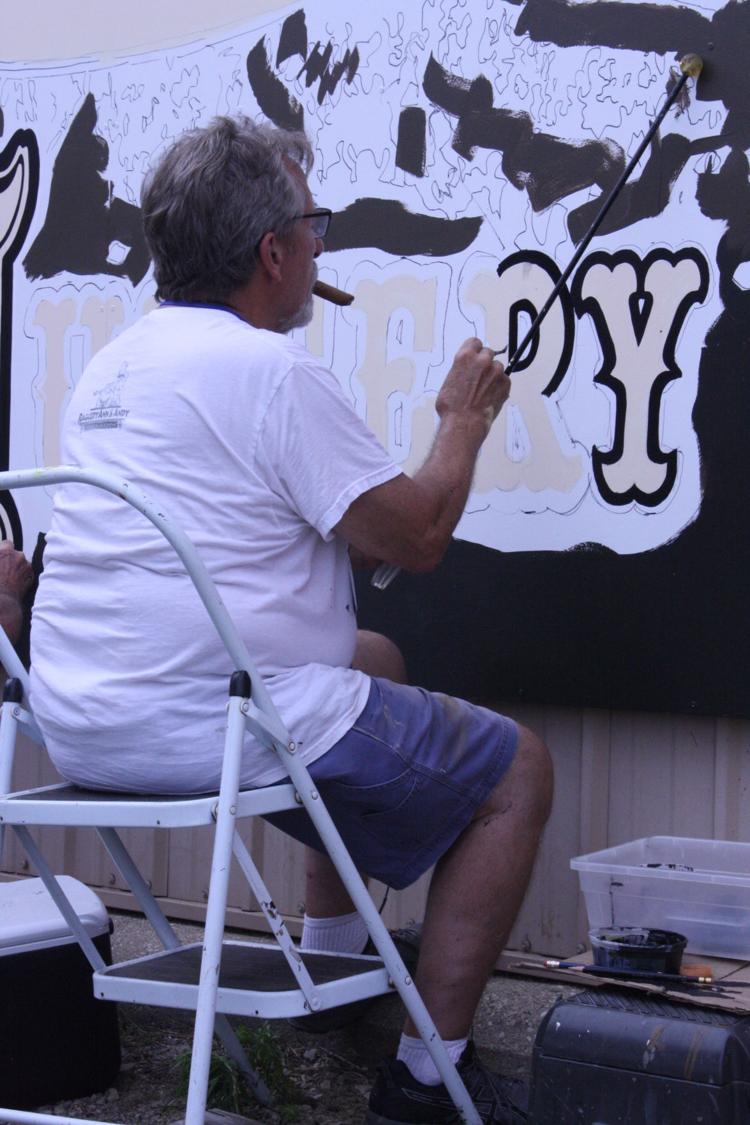 BDMuralFest (5).JPG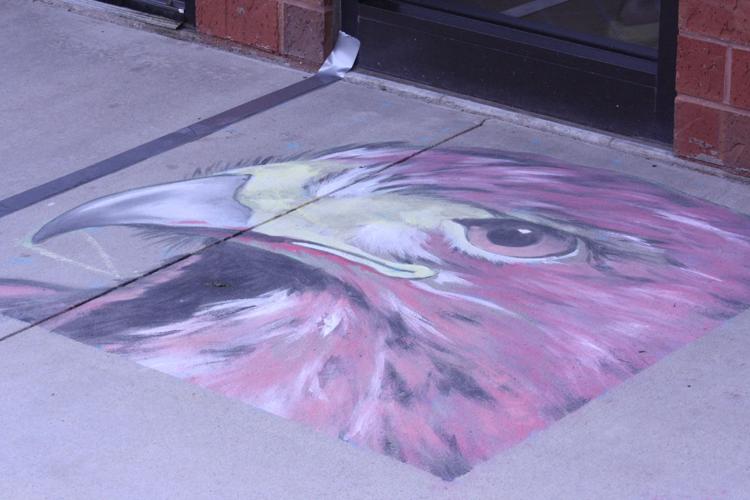 BDMuralFest (22).JPG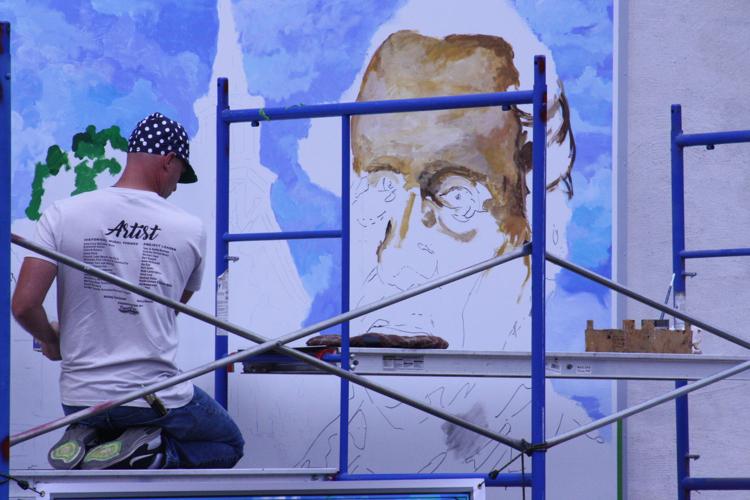 BDMuralFest (12).JPG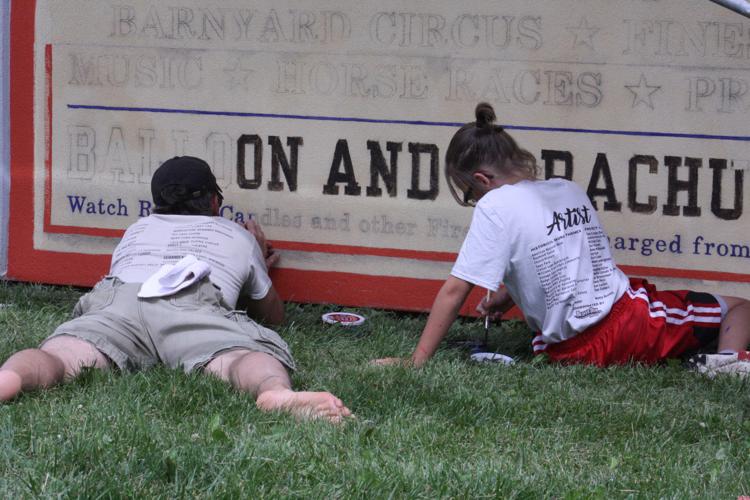 BDMuralFest (10).JPG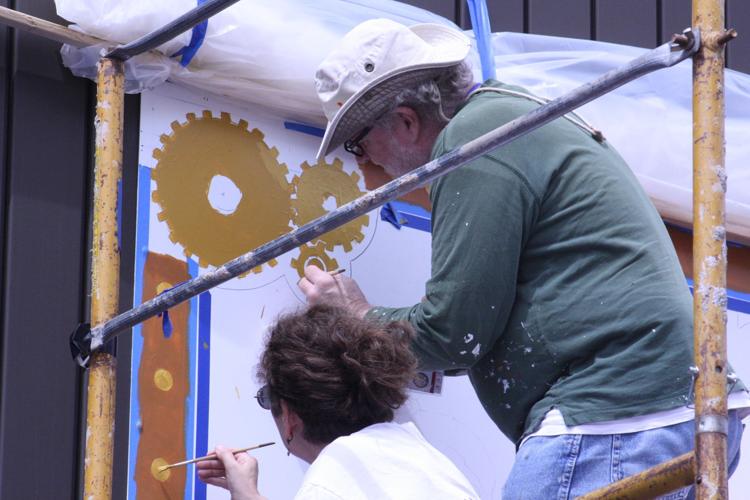 BDMuralFest (29).JPG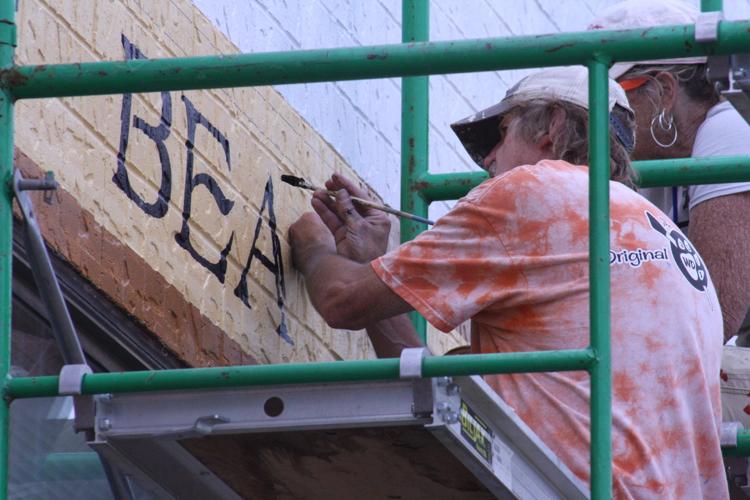 BDMuralFest (11).JPG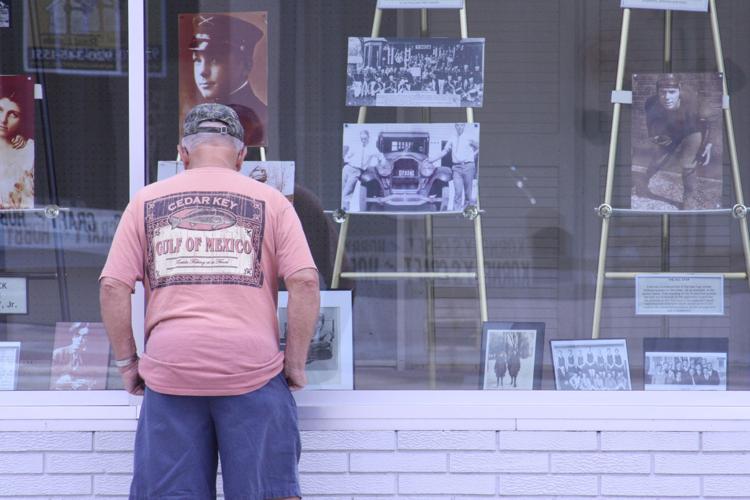 BDMuralFest (15).JPG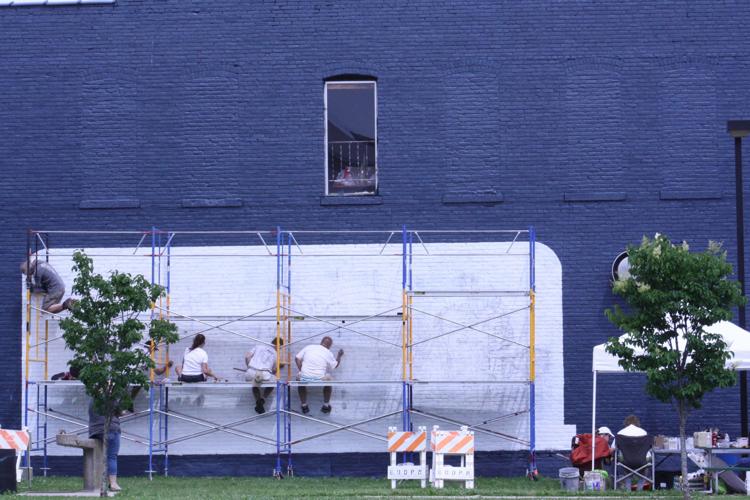 BDMuralFest (13).JPG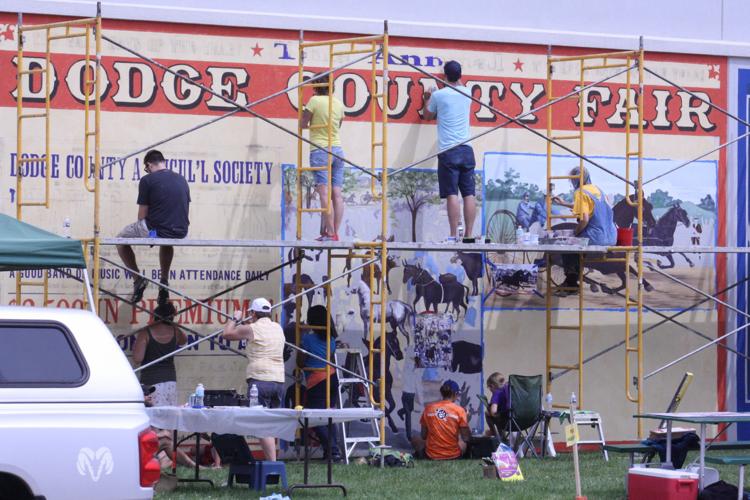 BDMuralFest (21).JPG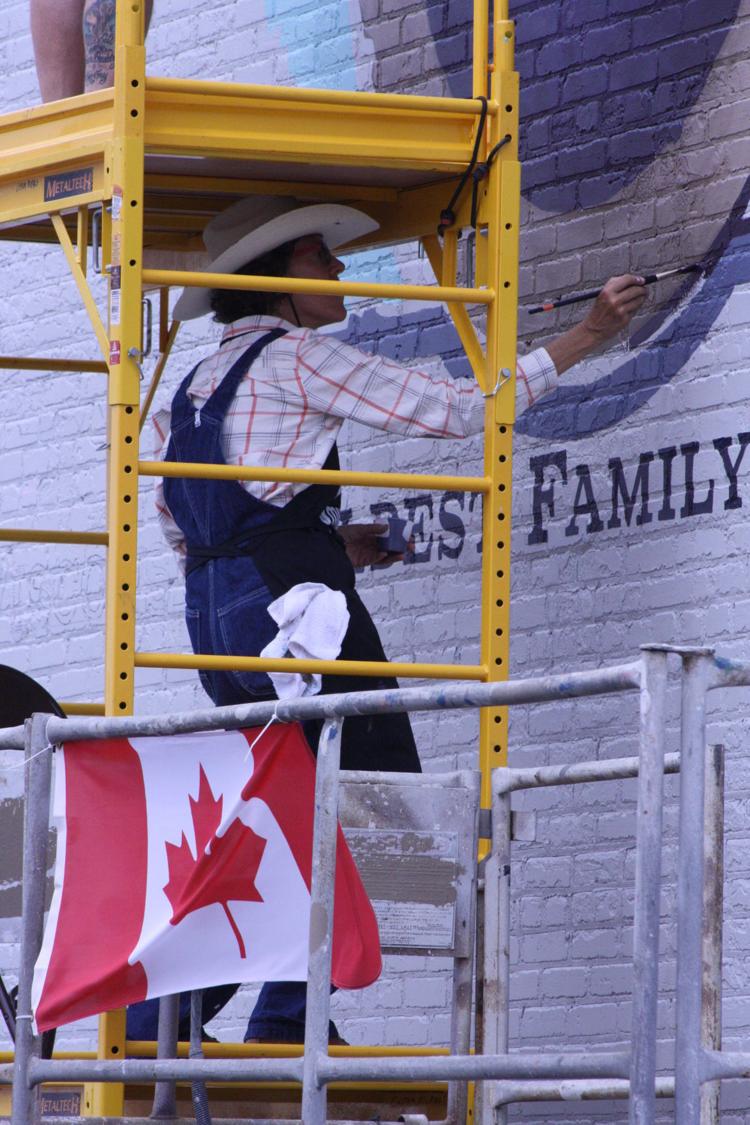 BDMuralFest (14).JPG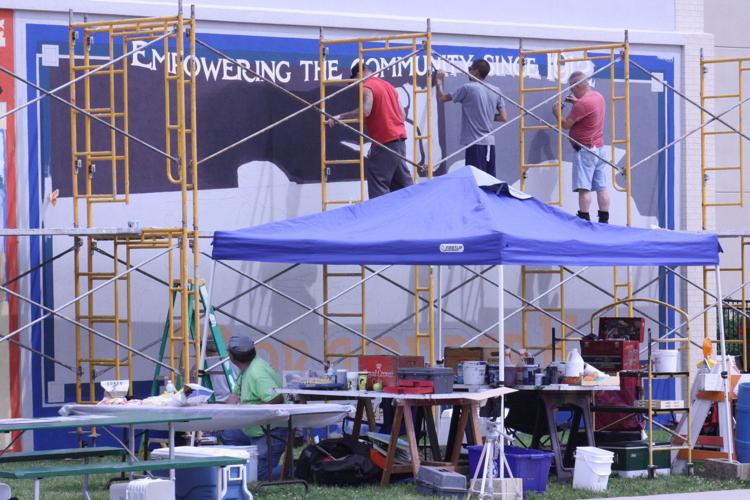 BDMuralFest (16).JPG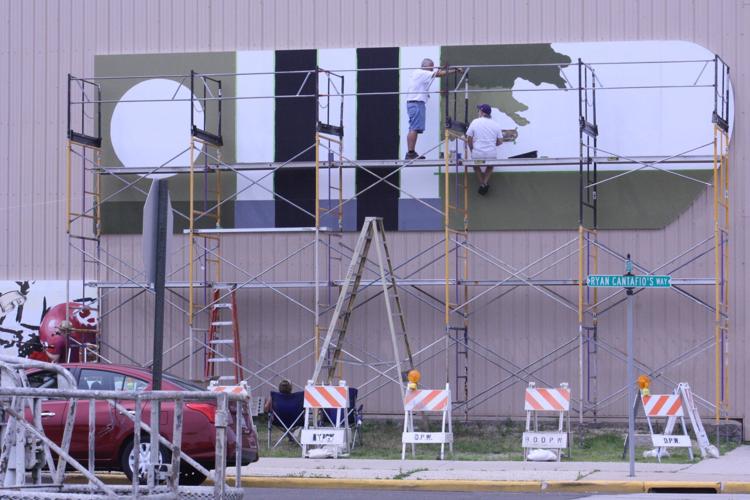 BDMuralFest (2).JPG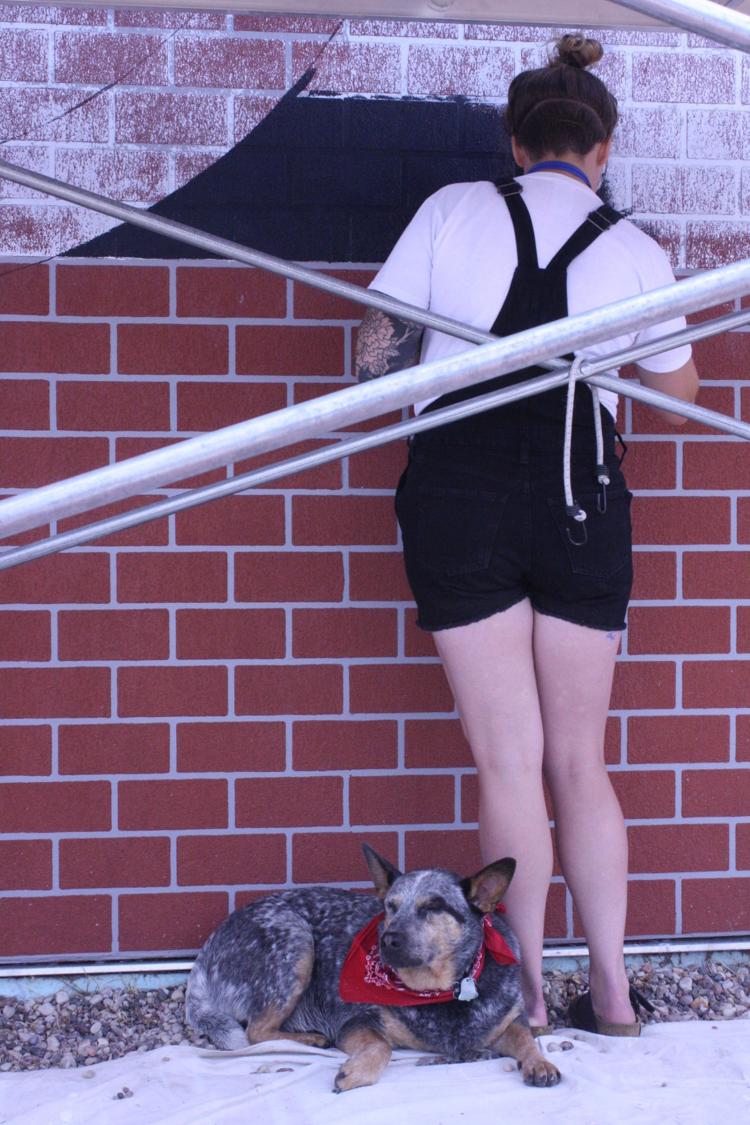 BDMuralFest (18).JPG
BDMuralFest (9).JPG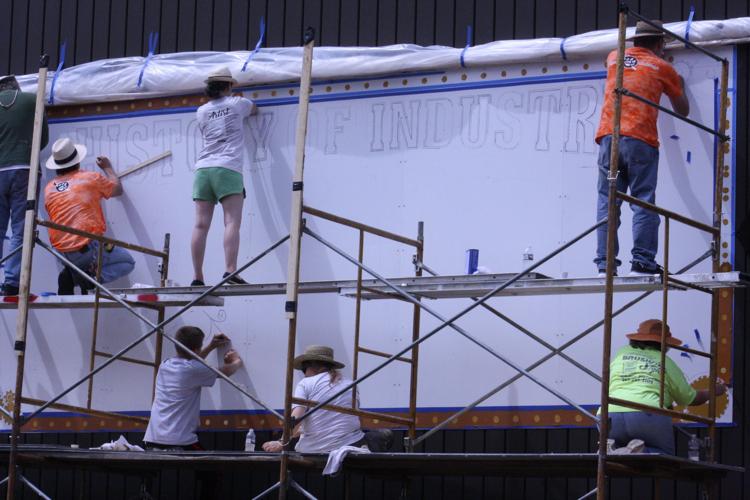 BDMuralFest (19).JPG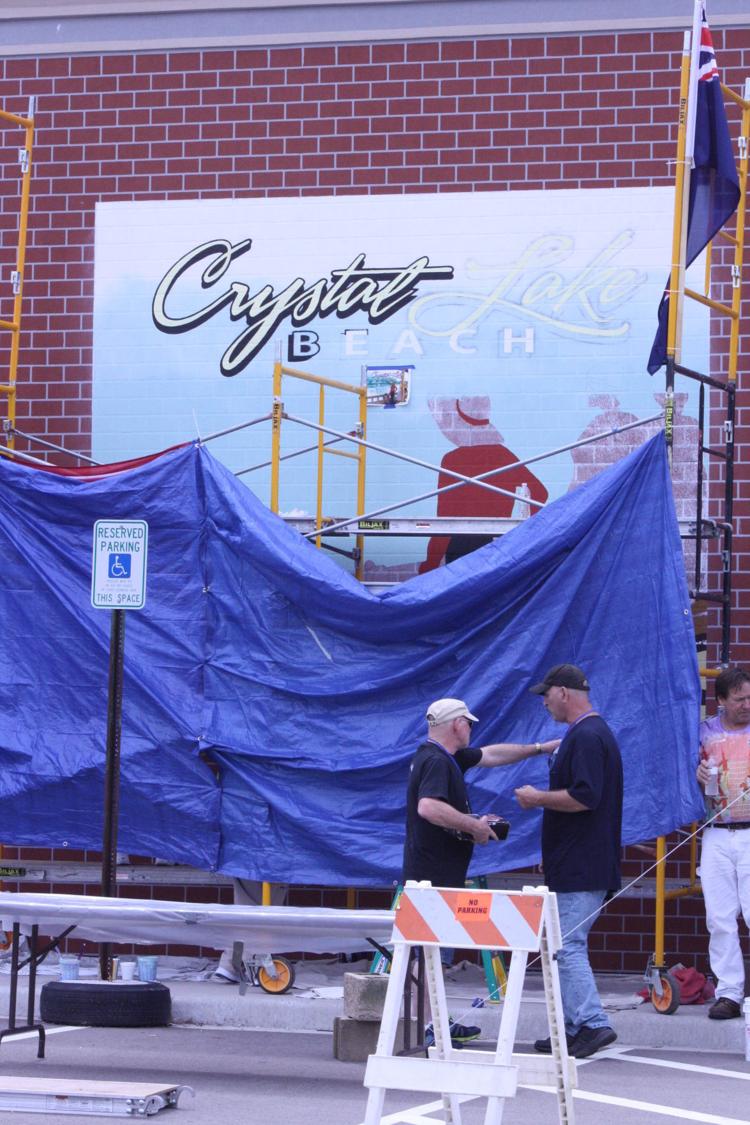 BDMuralFest (31).JPG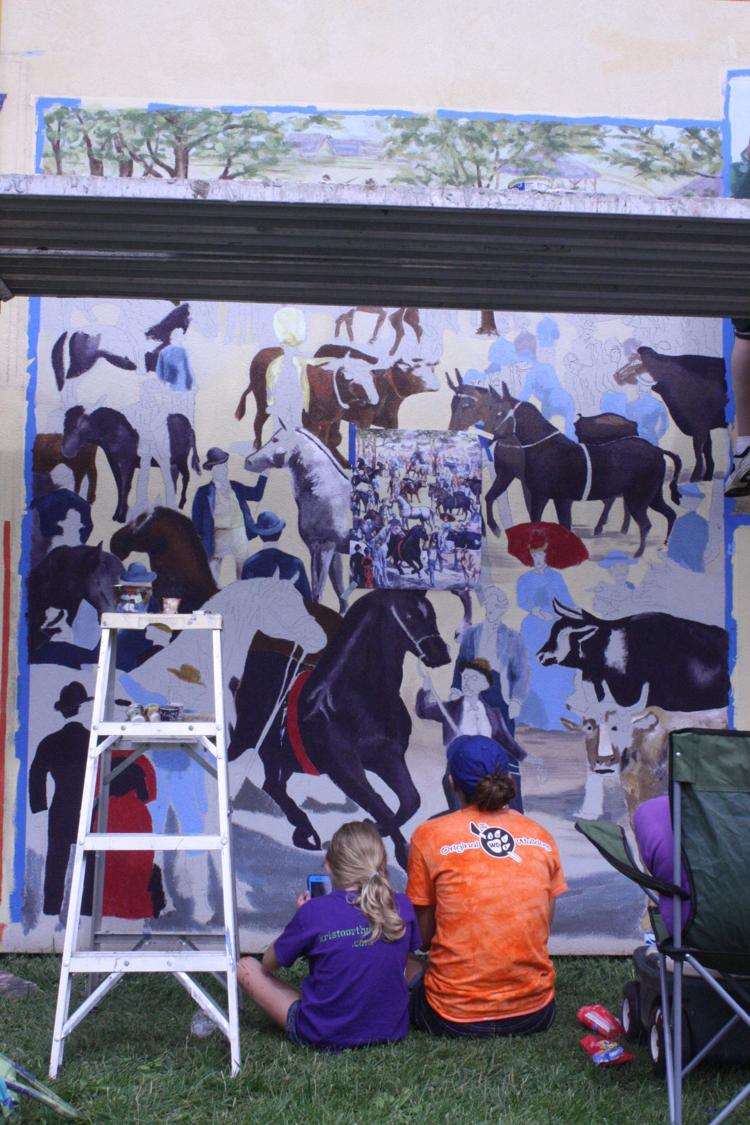 BDMuralFest (35).JPG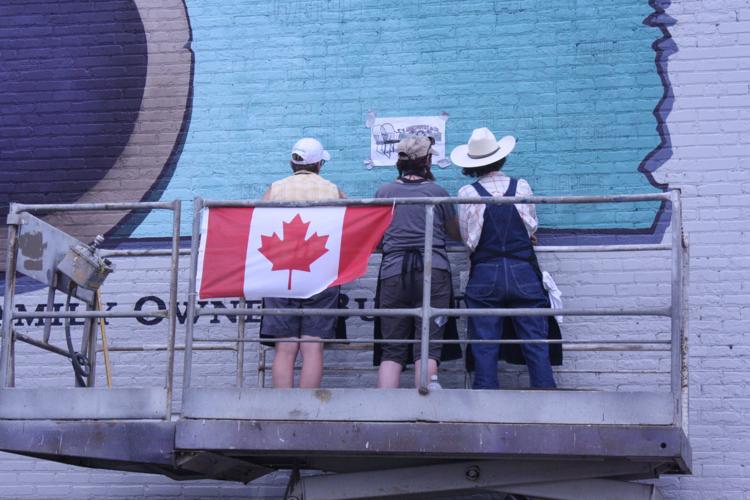 BDMuralFest (20).JPG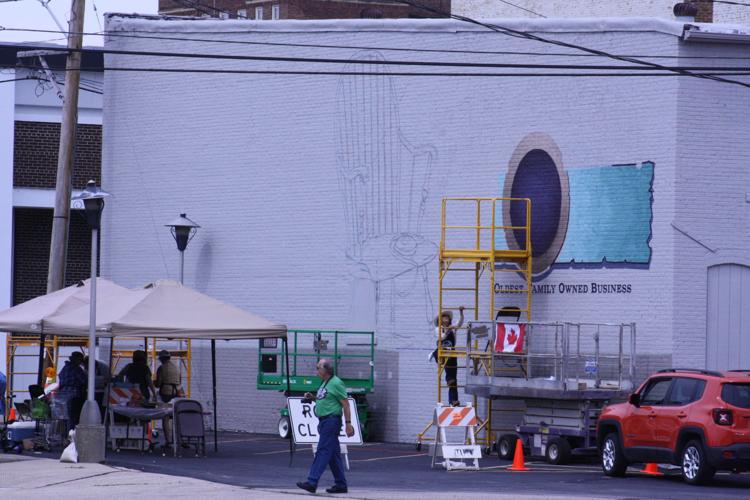 BDMuralFest (23).JPG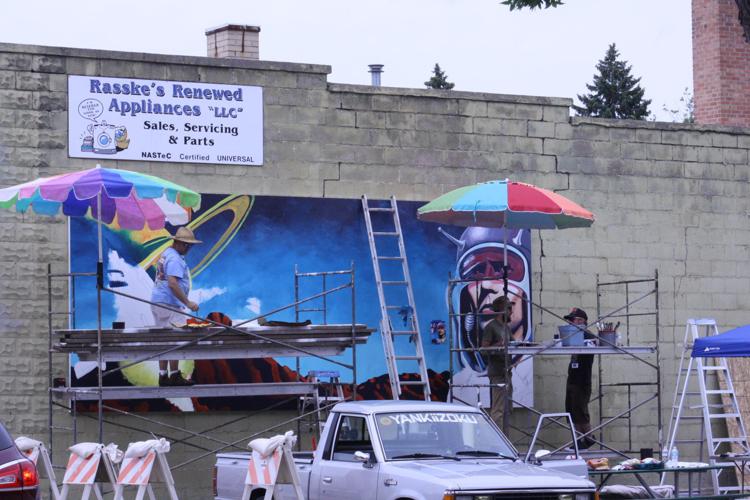 BDMuralFest (30).JPG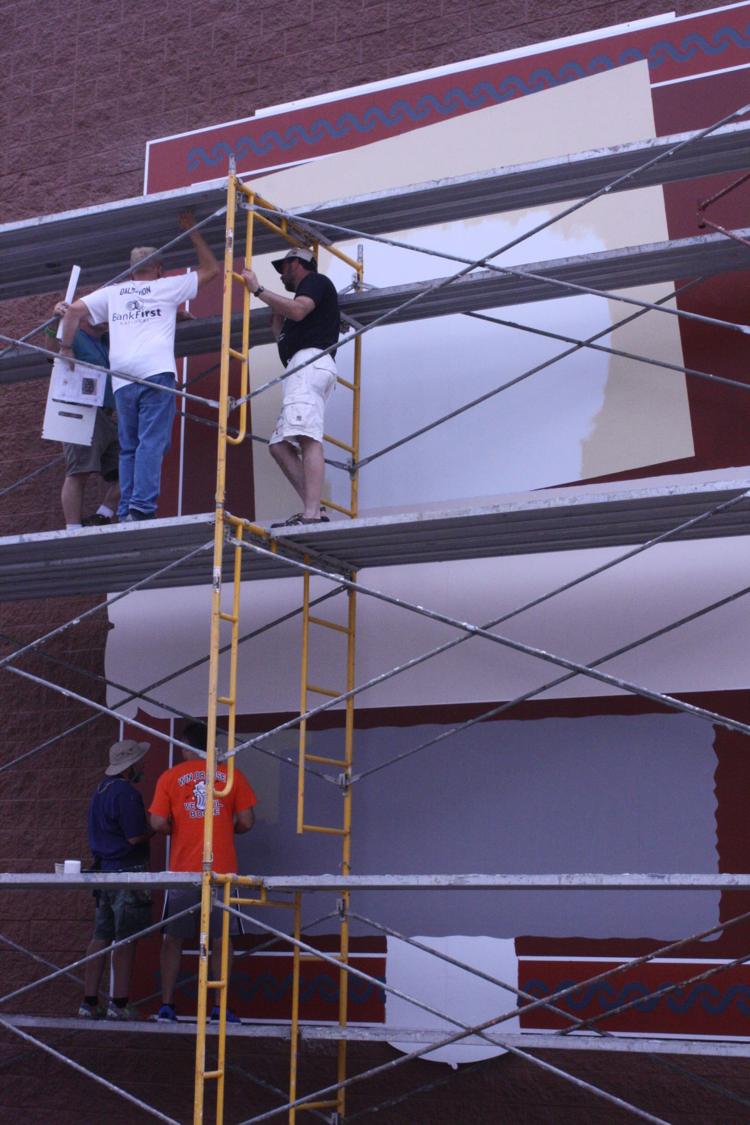 BDMuralFest (26).JPG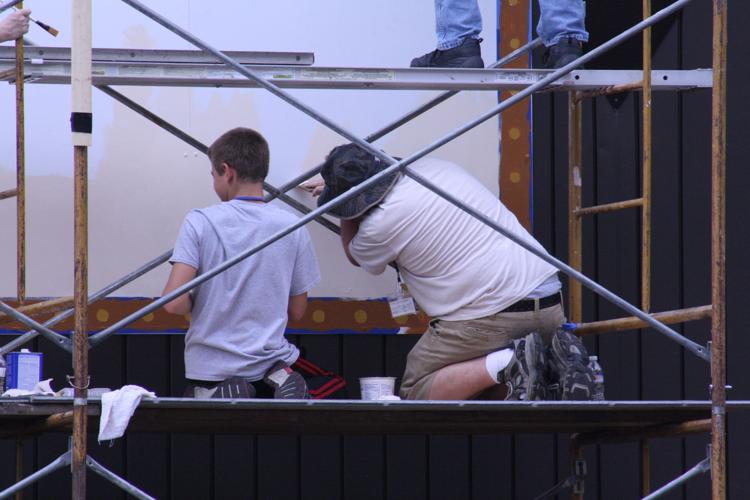 BDMuralFest (33).JPG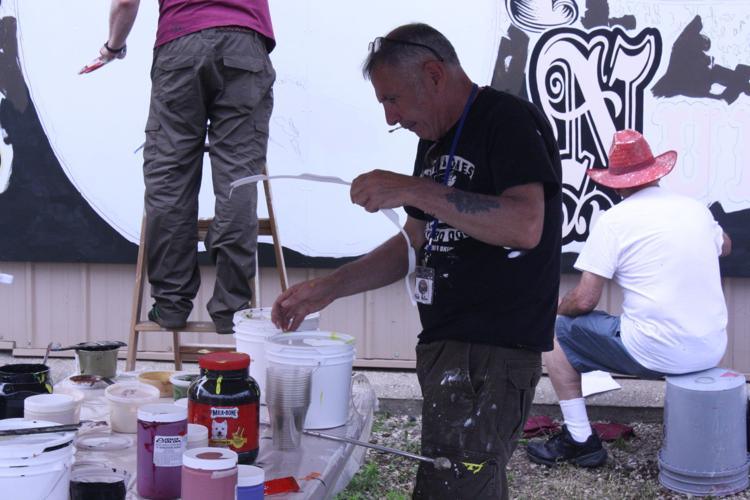 BDMuralFest (25).JPG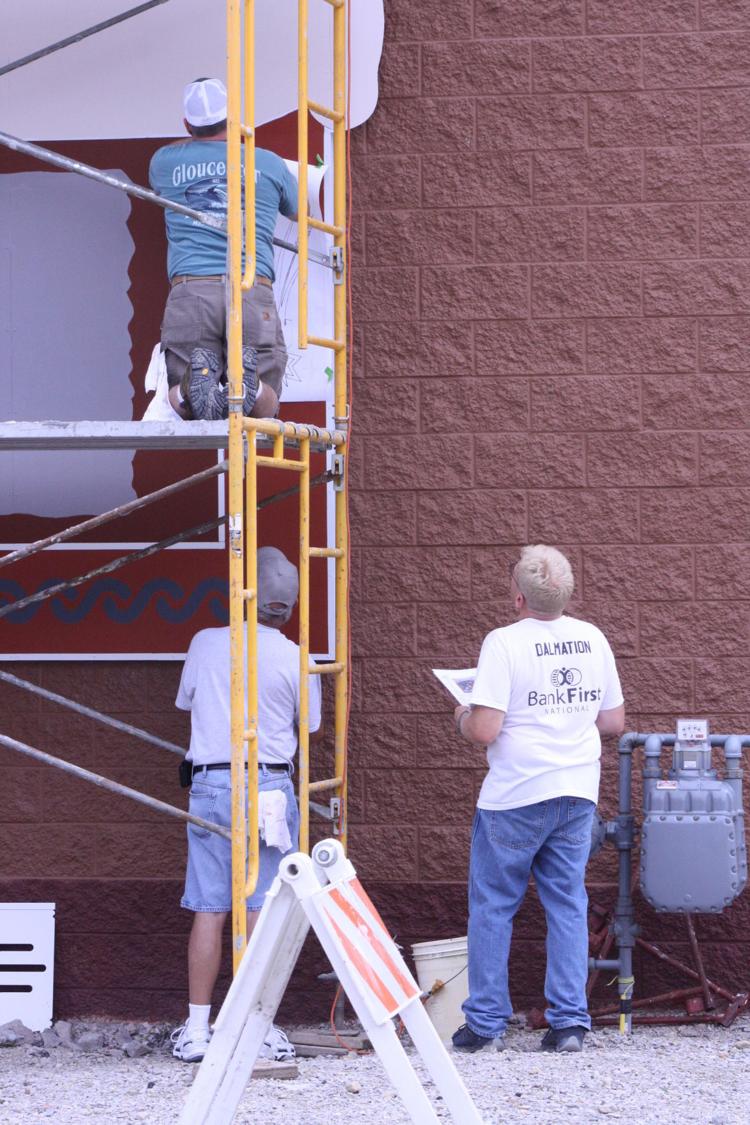 BDMuralFest (7).JPG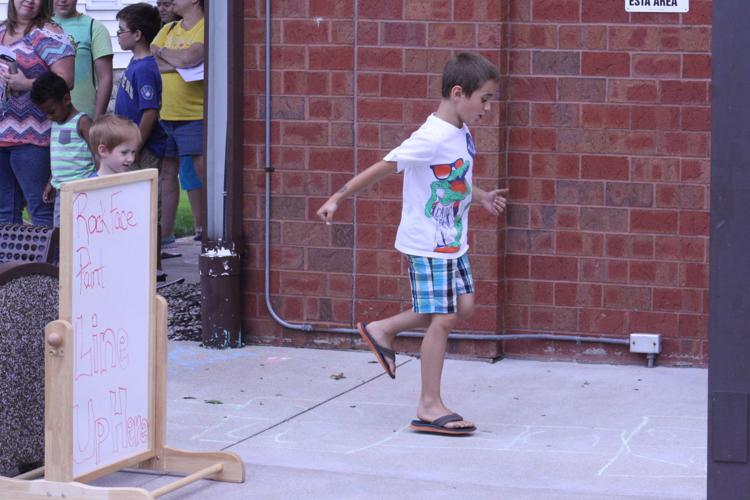 BDMuralFest (28).JPG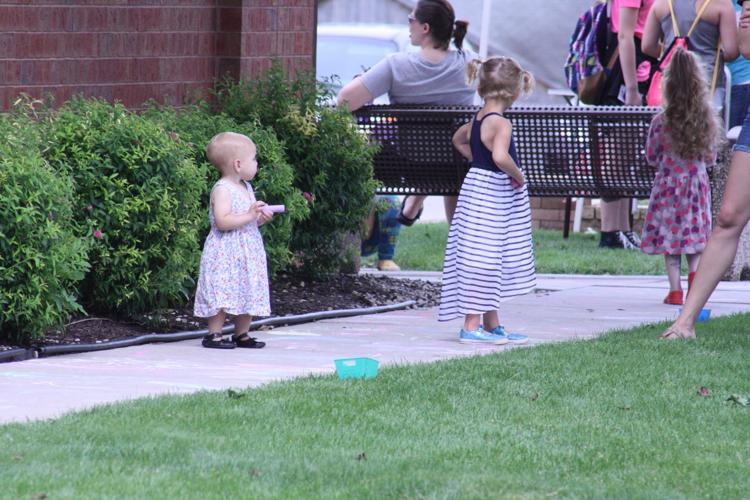 BDMuralFest (17).JPG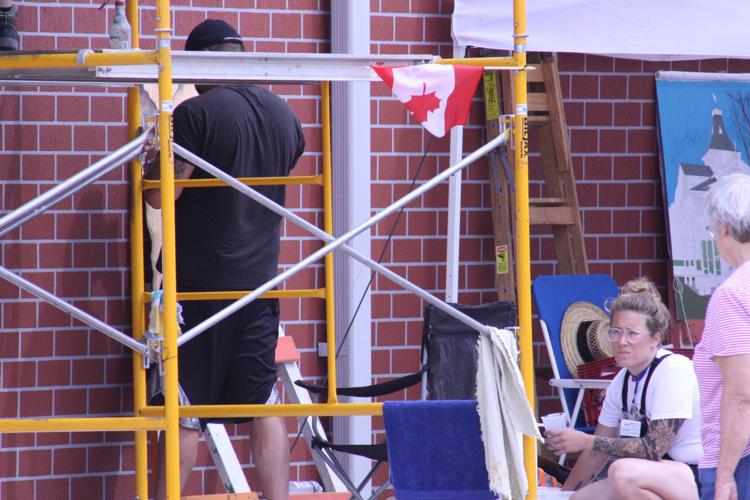 BDMuralFest (8).JPG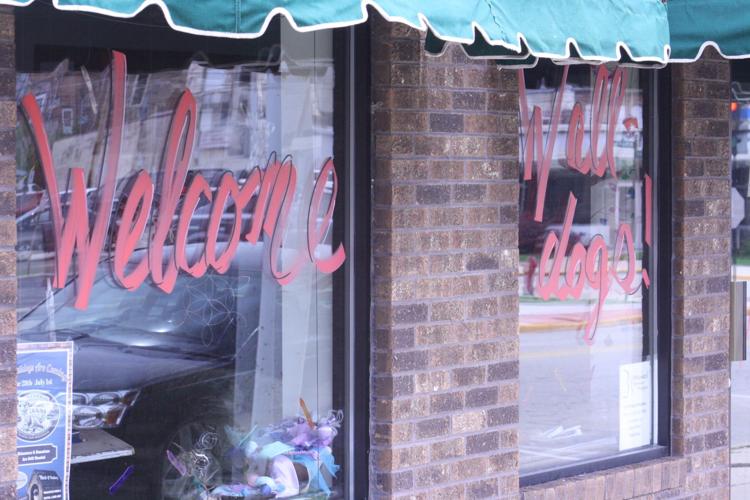 "I think it definitely sends a signal. It tells the community and it tells visitors that the lights are on, that we're not giving up." — Morgan McArthur, UW-Extension Community Development Agent