As summer fades away, Wisconsin vineyards are preparing to harvest acres of the sweet fruit that hangs from their lush green vines.
The number of new wineries in the state has increased abundantly in the past decade, giving locals and tourists alike a reason to explore and taste what is growing just down the road.
Wine enthusiasts are traveling to areas other than Door County to swirl a glass. The independent, small family-owned wineries of south-central Wisconsin are garnering some attention for their products as well.
The history of wine making in the state goes back to the 1840s, when wine grapes were first planted by Hungarian immigrant Agoston Haraszthy. He established a vineyard and winery overlooking the Wisconsin River that operated until 1899.
Haraszthy's vineyard was re-established by the Wollersheim family in 1972. The Wollersheim Winery & Distillery in Prairie du Sac has earned many national accolades for its wines. The industry estimates 800,000 gallons of wine is made in Wisconsin each year, and nearly a third of that is produced by Wollersheim.
The business and its French-born winemaker Philippe Coquard serve as a model for those who wish to try their hand at producing wine in the Midwest's unique climate.
Come for the view
Fred Quandt of Baraboo said his mental juices started flowing in 2011 after he and his wife went shopping for vegetable plants.
"We were roaming around the nursery and came across some grape vines, so I bought four of them," he recalled. "Later, over a couple of glasses of wine, I turned to Jill and said 'Wouldn't it be awesome if we planted this whole place with grape vines?'"
Quandt flipped on his computer that same day to research his next possible step.
"I didn't have any background in wine making whatsoever. It turned out Missouri State University offered online classes so I signed up for two classes right away," he said.
One year after that initial conversation, the Quandts planted 1,500 vines. The next year they planted another 1,500.
Quandt said he continued taking classes to learn how to grow grapes and make wine. Coquard served as his mentor during the process.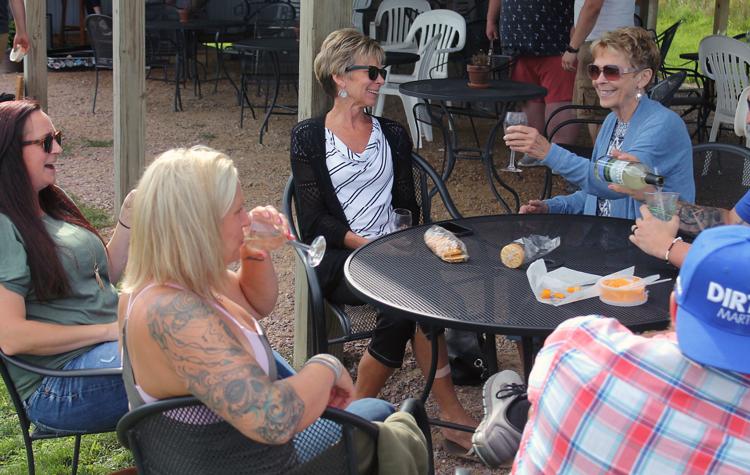 "He's extremely generous and helpful," said Quandt.
In 2015, Baraboo Bluff Winery opened on top of the hillside at E9120 Terrytown Road northeast of Baraboo.
The Quandts' family room was converted into a tasting area and the garage became the production area.
Quandt said in the beginning his family and some friends would spend four to six hours in the field followed by a big feast.
"We called it 'family day' and it was a blast being together," he said.
Changes were made as the winery took off.
"Our selling point is the view. I knew people would come for that, but we quickly realized having a tasting room in our house was not peaceful," said Quandt.
A two-story building was built on the property, with three large tasting bars on the top level and a cellar below. The production area is still in the garage, but the capacity has increased.
The winery offers several varieties of wine made from its own grapes, and another 11 kinds made from grapes that aren't able to withstand Wisconsin winters.
Pre-packaged food such as cheese, crackers, olives and meat sticks are for sale at Baraboo Bluff. And a water bowl and dog treats are available for canine visitors.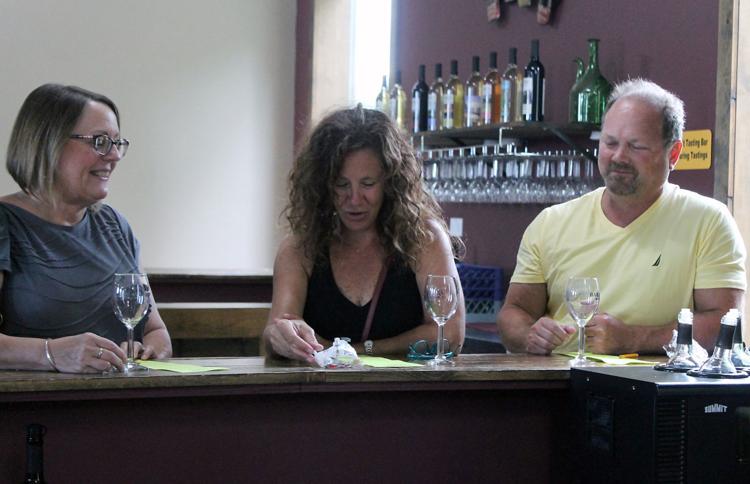 "We encourage people to bring picnic baskets of whatever food they want," Quandt said. "We have blankets that they can grab and sit on to enjoy the scenery or listen to a little live music outside."
Because Baraboo Bluff Winery is difficult to get to in the winter months, the family decided to open a second winery this past year.
"We wanted to capitalize on the proximity of the Wisconsin Dells and make it easier for truck deliveries, so the new winery, Broken Bottle, is right across the interstate from the Kalahari Resort," he said.
Baraboo Bluff Winery is open from 11 a.m. to 5 p.m. Thursday-Monday in the fall. For more information, go to baraboobluffwinery.com
Back-road beauty
Columbia County's first winery also draws in visitors looking for a picturesque setting in which to raise a glass.
Rock N Wool Winery is nestled into the countryside north of Poynette at W7817 Drake Road. Owner Shaun Lapacek and his family founded the winery in 2011 on the farm where his parents raised sheep.
Lapacek's love for good food and wine began during college.
"I put myself through graduate school working in fine dining restaurants, and helping to write descriptions for their wine lists.
"My parents bought this property in the '80s and it had really rocky soil so I thought it would be great for vines. A cooler climate can be used for certain types of wine and my dad and I decided to give it a shot," he said.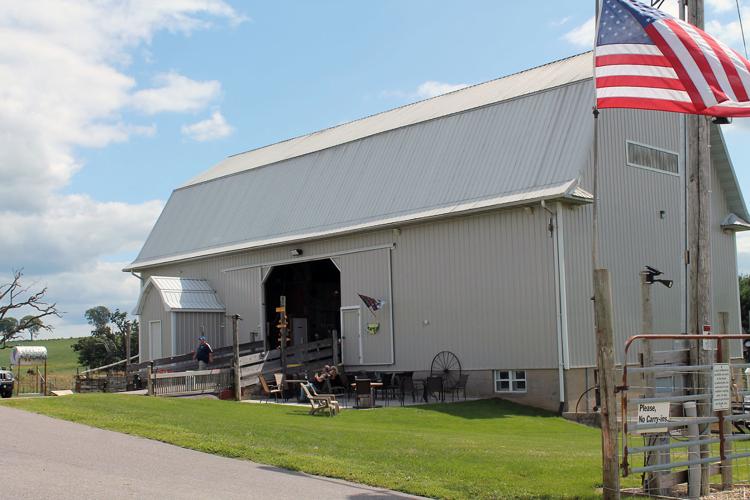 Lapacek said vines take five years to mature, giving him about six years' time from when they first started to learn the craft.
"Every night I read for about two hours and always had about 10 batches of wine going every week. When you make a lot of bad wine, you learn a lot of things quickly.
"My secret is I kind of rely on my taste, my nose. I try to craft wine that I like and hopefully other people will have the same kind of taste," he said.
Rock N Wool wines are made entirely of Wisconsin-grown grapes.
"I will not buy juice, I will not buy grapes from out of state. I believe if we're a winery in Wisconsin, we need to use Wisconsin-grown grapes to show the world what our grapes can do. The wine is a celebration of everything we do, farming and community-wise," said Lapacek.
The winery holds tastings Thursday-Sunday in a century-old barn restored to keep its down-home atmosphere. Guests are encouraged to walk along the paths into the farm's 40 acres of vines and pines.
Lapacek said he's grateful for the support the winery has received since its beginning.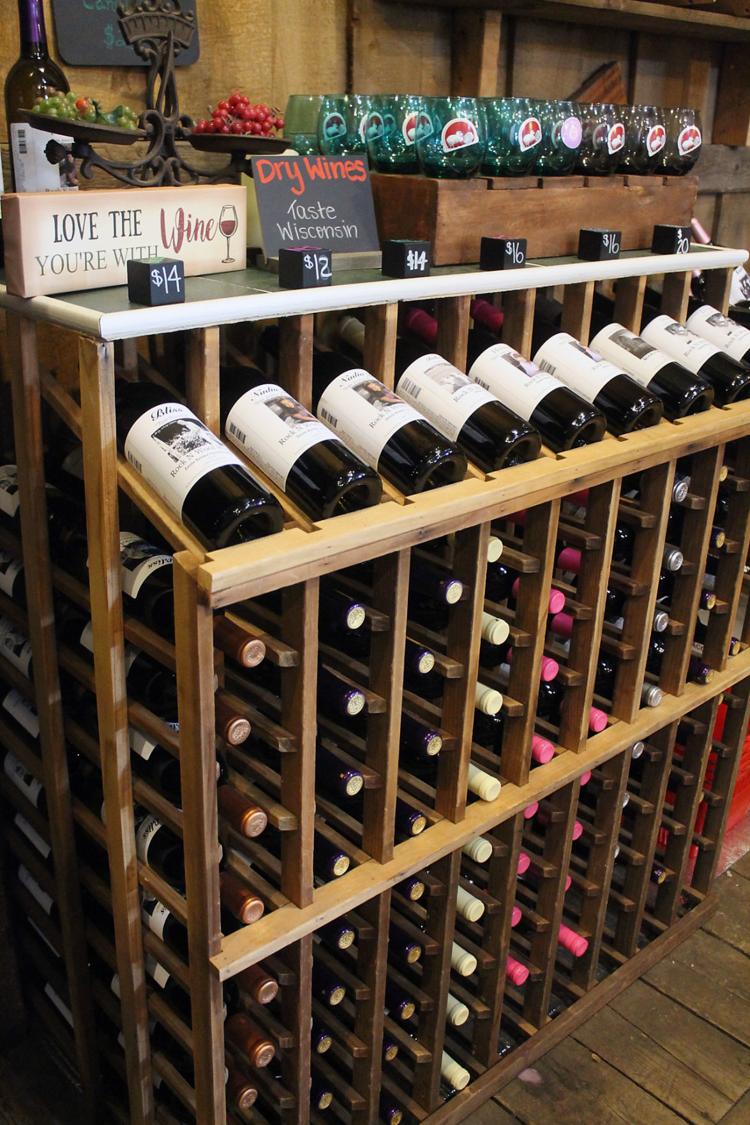 "It started with local people and we still love them desperately. Every year it's been really nice as our circle is getting larger. Now we are seeing more people from Madison and the Dells, and some coming from Milwaukee and Chicago. People are touring using a winery map," he said.
You have free articles remaining.
Rock N Wool sells 14 wines and offers pizzas and cheese and crackers for customers. They also allow people to bring picnic baskets.
"There are other wineries that are party places but I'm more about the family and the mood that wine gives, that means a lot to me," said Lapacek. "I'm really all about the wine, taking in the view and sitting and talking."
Rock N Wool Winery is open from noon to 8 p.m. Thursday-Saturday and noon to 5 p.m. Sunday. For more information, go to rocknwoolwinery.com.
Friends and family
Amid the fields of corn and soybean in Dodge County lies a family farm with deep roots. Descendants of the Sell family have owned the farmstead since 1893.
An old granary and barn provide the backdrop for the latest crop to be planted on the property, a vineyard full of red and white cold hardy grapes.
Edwin Brix Vineyard & Sell Family Wines is the first and only licensed commercial winery in the county. "Edwin" is a name that runs in the Sell family and "Brix" is a unit of measurement used to measure the sugar content in grapes.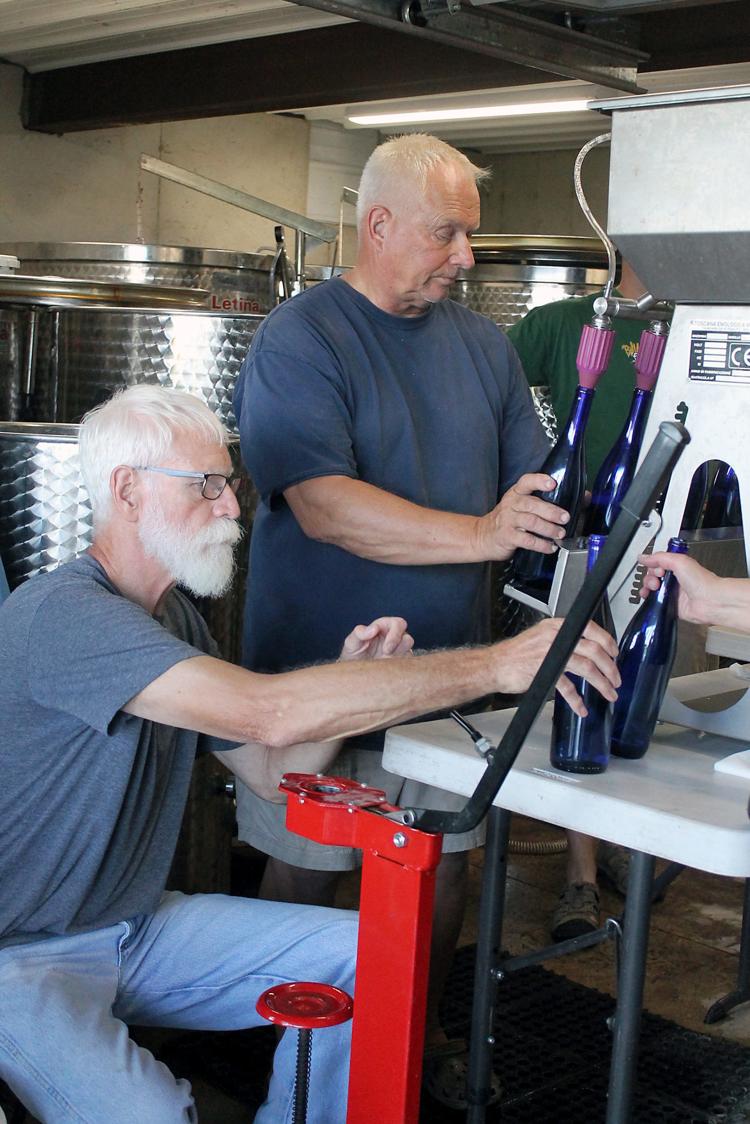 Marty and Chris Sell established the business in 2010 at N4595 Welsh Road, Juneau.
"Our whole family helps with the agricultural aspect of the vineyard," said Jocelyn Sell, Marty and Chris' daughter. "Not all Wisconsin wineries are a vineyard first.
"We made a conscious decision to make our wine from grapes grown on the property. We do make a strawberry wine with local fruit from Kirschbaum's Strawberry Acres."
Like Fred Quandt from Baraboo Bluff Winery, Marty Sell completed an online grape and wine program from Missouri State University. He learned the drumlin land formations on their property, left by glaciers that traversed Dodge County, created ideal grape-growing soil conditions.
Through the online class, Sell was mentored by master winemaker Domenic Carisetti, who comes to the Sell property a couple times a year as a consultant.
Earlier this year the Sells moved an old granary to the forefront of the property. They then remodeled the inside of the building and constructed an attached outdoor deck complete with tables, chairs and a wood-fired pizza oven.
The granary now serves as a tasting room for visitors. It opened in May with 11 different wines on the menu.
Jocelyn said all the grapes are picked by hand by the family and volunteers.
"When we harvest and when we bottle, I'll just send out an email or Facebook post requesting help and a great group shows up. We've met so many cool people who just keep coming back because they enjoy the experience," she said. "I really enjoy the people we've formed relationships with because of the winery."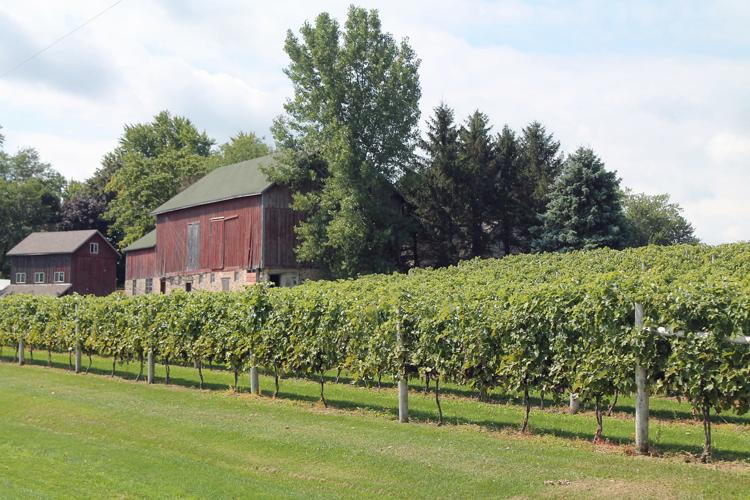 A couple months ago, two tourism signs for the vineyard were approved and installed on highways 26 and 60.
"So we will just get people stopping in who see the signs and come to check us out. It's fun to share our product and see what everybody likes because our taste buds are all different.
"My dad always says the best wine is the wine you like best."
Edwin Brix Vineyard is open for tastings from 9 a.m. to 4 p.m. Monday-Friday, 10 a.m. to 4 p.m. Saturday and from noon to 4 p.m. Sunday. For more information, go to edwinbrix.com.
Challenges
Wisconsin vineyards and wineries don't have an easy road to success.
According to the Wisconsin Winery Association, winemakers have learned to cultivate several cold-hardy varieties of grapes that are well-suited to the Wisconsin climate.
In addition, winemakers learned to utilize the many fruits that could be grown in the state. In time, a number of Wisconsin grape and fruit wines were born.
The renewed interest in grape production has generated many questions about the economics of vineyard establishment and grape production.
In an economic analysis of Midwestern grape production, Bruce Bordelon, Horticulture Extension Specialist at Purdue University, stated production can be economically viable. But to be successful, grape growers must make sound decisions from initial planning through harvest and sale of fruit. The establishment of a commercial vineyard requires substantial capital investment. Normally, at least seven to 10 years are required to recover the cost of this investment. Thus, only serious growers who operate a vineyard as a business enterprise can expect financial success.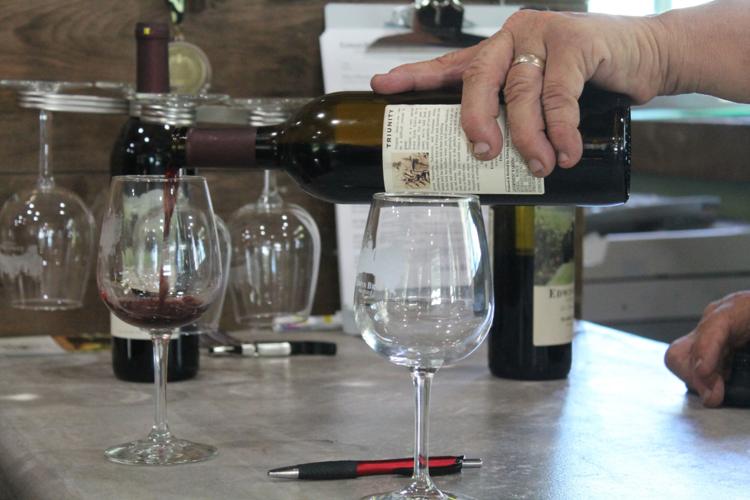 "Money was definitely an issue starting out," said Shaun Lapacek of Rock N Wool Winery. "Think about it. You plant your vines and for five years you're putting so much labor in them and there's nothing coming out — nothing. Then you think about building the winery and all the equipment. We learned very quickly that if something's made for a winery it seems to be three times more expensive."
Time and weather aren't always on the winemaker's side, either.
"There can be challenges during the growing season in Wisconsin because it is relatively short. We're lucky if we get from May through September. We are about two weeks behind in our growing season this year because of the spring we had," said Jocelyn Sell.
Grapes need hot weather to ripen and increase sugar levels. If the grapes are harvested too early, the wine will be too acidic.
Fred Quandt said he is fortunate to own a vineyard located so high up on a hill.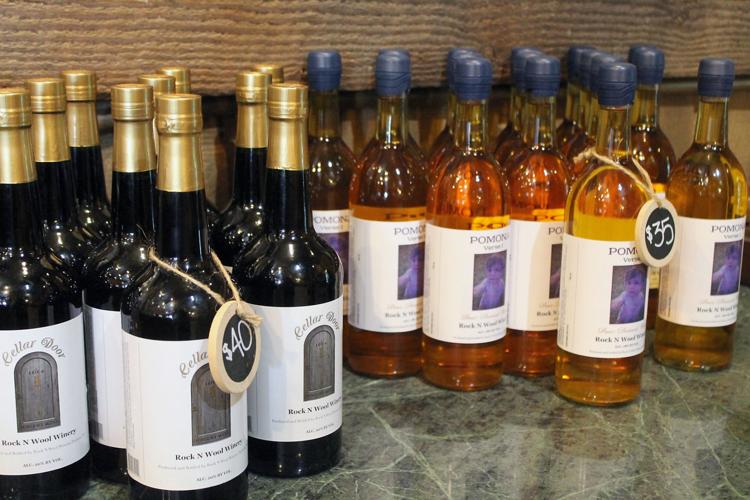 "For a lot of our grape-growing friends in the area, every spring it can be hit or miss for them. If there's frost they can have bud break. The temperature difference from the bottom of the road to the top of the hill is usually three degrees for us. That difference is huge," he said.
All of the vineyards need to be on the look-out for pests and diseases as well.
"The vines require care and if problems arise I just pick up the phone and ask questions of another friendly winemaker," said Quandt. "We share a ton of ideas. I haven't met anyone in the industry who isn't willing to help and that's really cool."
Have you visited or purchased a product from a local winery this year?
Time to taste
Newer wineries are making some quality wines, but need to attract consumers to buy it. Wisconsin wines can be purchased online through a winery's website or through local retailers. But the best way to experience the state's variety of wines is by visiting a winery.
In addition to tastings, special events often entice people to come out and meet the winemakers, see the vineyards, tour the wineries and taste the wines. The destinations have become a part of regional tourism.
A glass of wine at a south-central Wisconsin winery is filled with conversation, history, personality, scenery and unmatched atmosphere.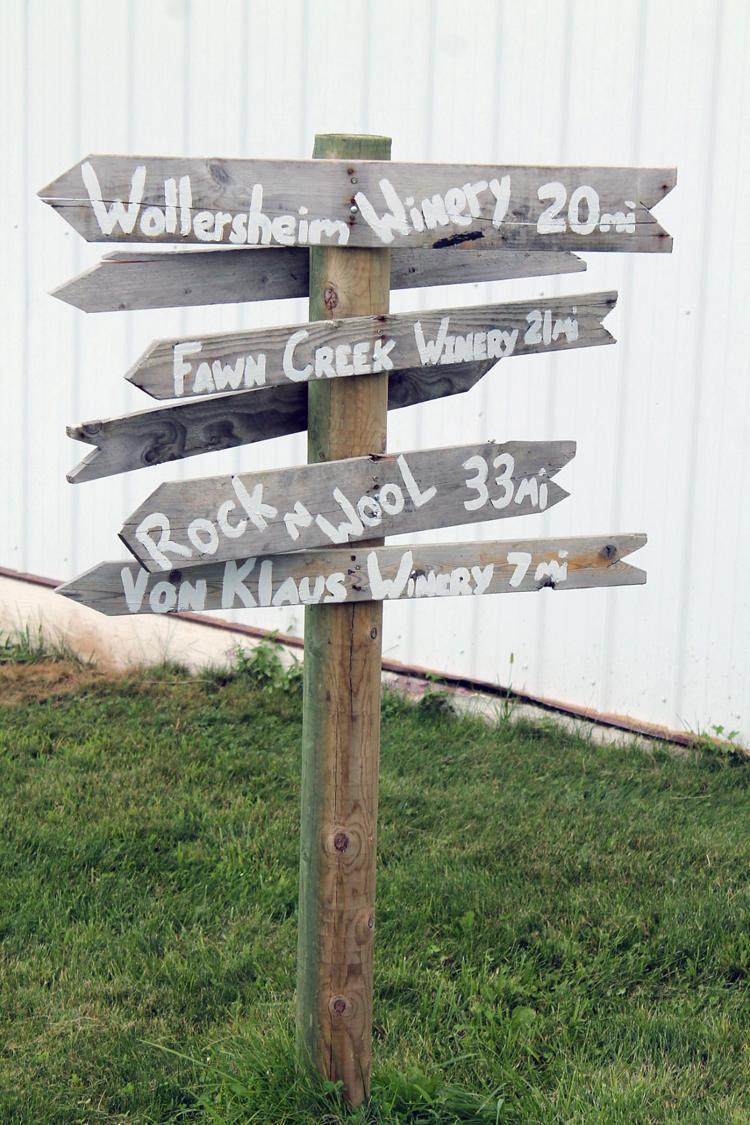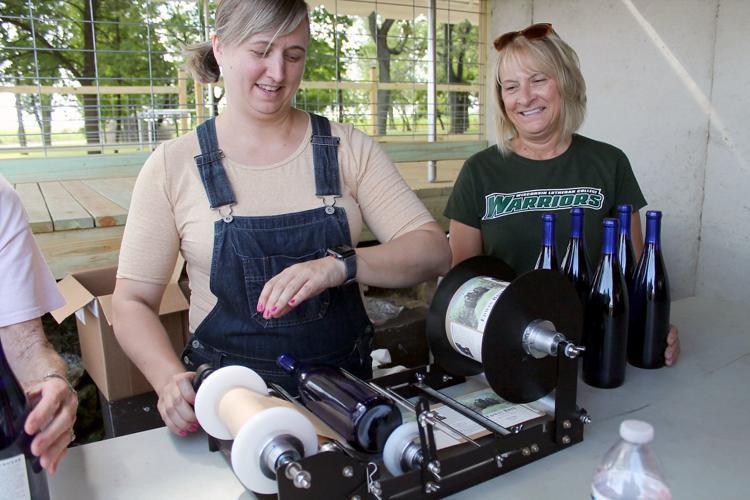 Follow Kelly Simon on Twitter @KSchmidSimon or contact her at 920-356-6757.
Follow Kelly Simon on Twitter @KSchmidSimon or contact her at 920-356-6757.