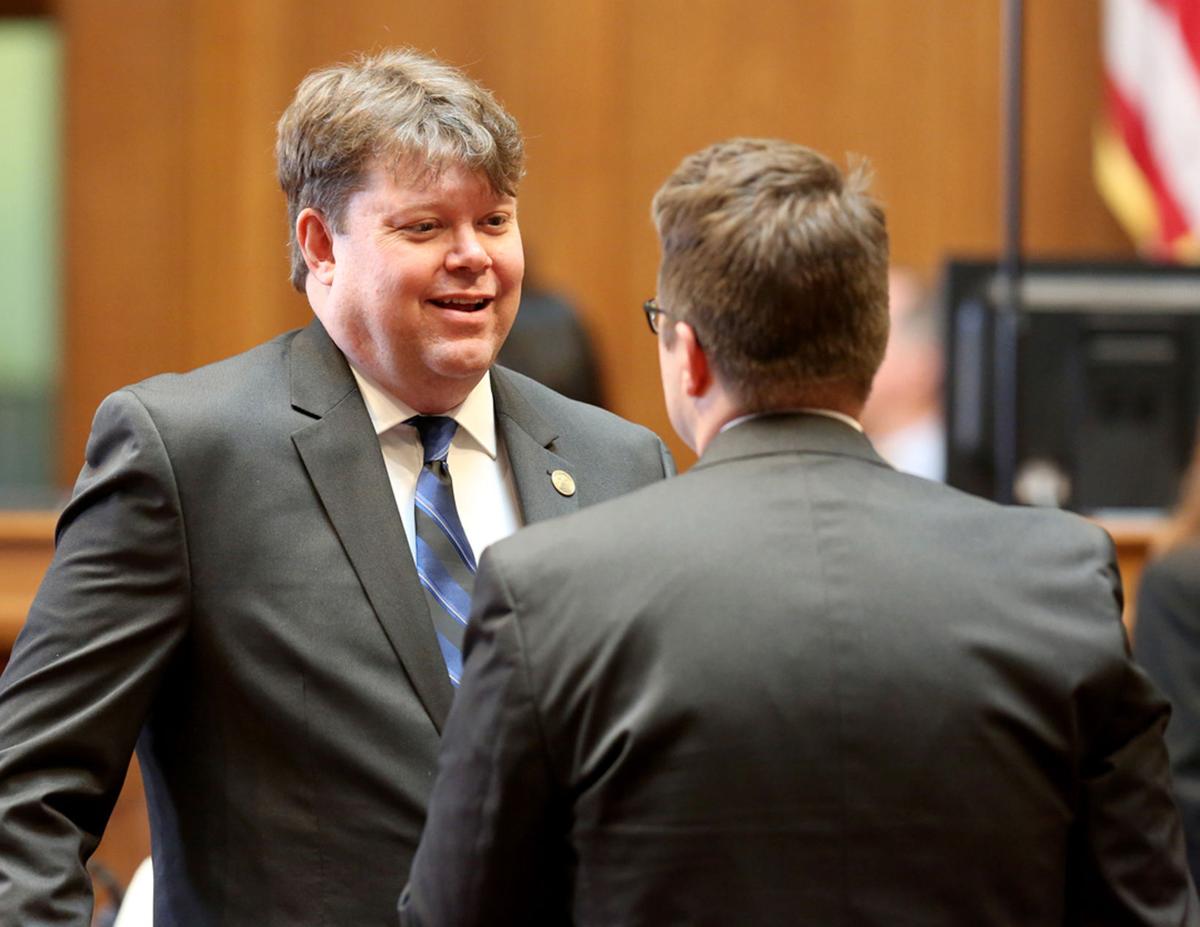 Republican John Jagler of Watertown emerged as the winner in a race to replace Scott Fitzgerald in the State Senate Tuesday.
Four candidates were on the ballot in the special election to represent the 13th State Senate district after Scott Fitzgerald, R-Juneau, was elected to Congress in November. Jagler, who represents the 37th District in the State Assembly, received 19,125 votes, or about 51 percent.
Voters in Wisconsin's 13th Senate District special election chose Republican John Jagler to …
Democrat Melissa Winker of Oconomowoc received 16,364 votes, or about 44 percent. "Trump Conservative" independent candidate Spencer Zimmerman of Janesville received 1,702 votes, or about 4.5 percent.
American Solidarity Party candidate Ben Schmitz received 194 votes, and there were 97 write-in votes, according to unofficial results. Don Pridemore announced a write-in campaign after being defeated in the Republican primary.
"I want to say thank you to the people of the 13th Senate District for the incredible honor of serving as their voice in the Senate. I promise to fight every day to earn the trust they've placed in me," Jagler said in a statement. "Thank you again, to the people of the 13th District, for the opportunity of a lifetime. I can't wait to get started."
Winker said in a statement that she has deep respect and gratitude for the countless volunteers and supporters for her campaign. She said the work will continue for compassion, honesty, equity and a bright future while doubling down on opposition to gerrymandered maps. "We did not win the race, but we have represented the values of Wisconsinites with honor," Winker said. Schmitz also thanked his supporters. "I'm disappointed by the number of votes received and the entrenched partisan divide in this district," he said in a statement. "Nonetheless, I hope and believe that the work we did here will help to shape the future for the better." Zimmerman did not return messages seeking comment. In the 2018 general election in Wisconsin, Scott Fitzgerald won the 13th Senate District with 59 percent of the vote.
Write ins
Local elections featured a few races with significant write-in candidates on Tuesday. Write-in candidate Josh Maas will now occupy the District 1 seat on the Horicon Common Council after defeating long-time incumbent Susan Hady 95 votes to 83. Nobody was on the ballot for the town chair seat currently held by John Kuzniewicz in the town of Beaver Dam. Town Clerk Kristine Klodowski could not be reached to provide results. There were 200 write-in votes.The three Columbus School Board members on the ballot were Mark Pyfferoen, Tessie Sharrow and Julie Hajewski. Write-in candidates were Lee Trask, Peter Larson and Chris Roelke.
The write in candidates all expressed a goal to remove policy governance for the school board. According to the Columbus School District website, under policy governance, the school board's central job is to set specific goals, known as ends, and to ensure that these goals are met. The board establishes parameters for the accomplishment of ends.
According to unofficial results, Pyfferoen received 756 votes, Sharrow 805 votes and Hajewski 763 votes. There were a total of 1,974 write-in votes, but how those votes were split among the write-in candidates and if there were any outside of the three announced write-ins will not be known until Friday afternoon.
Other results
Cambria Friesland School District voters approved a referendum seeking $5-million dollars over three years for operating expenses, 264 to 200. Steve Prochnow and Dan DeYoung won seats on the Cambria School Board.
One vote determined the outcome of a race for the Waupun School Board seat representing the city of Fox Lake, town of Fox Lake and town of Westford. Jodi Schultz won 807 to 006 over Jessica Standke.
Earning seats on the Fall River School Board were Keith Miller, Derek Johnsrud and Nathan Fietz.
Earning seats on the Randolph School Board were Barbara Braker and Gary DeVries.