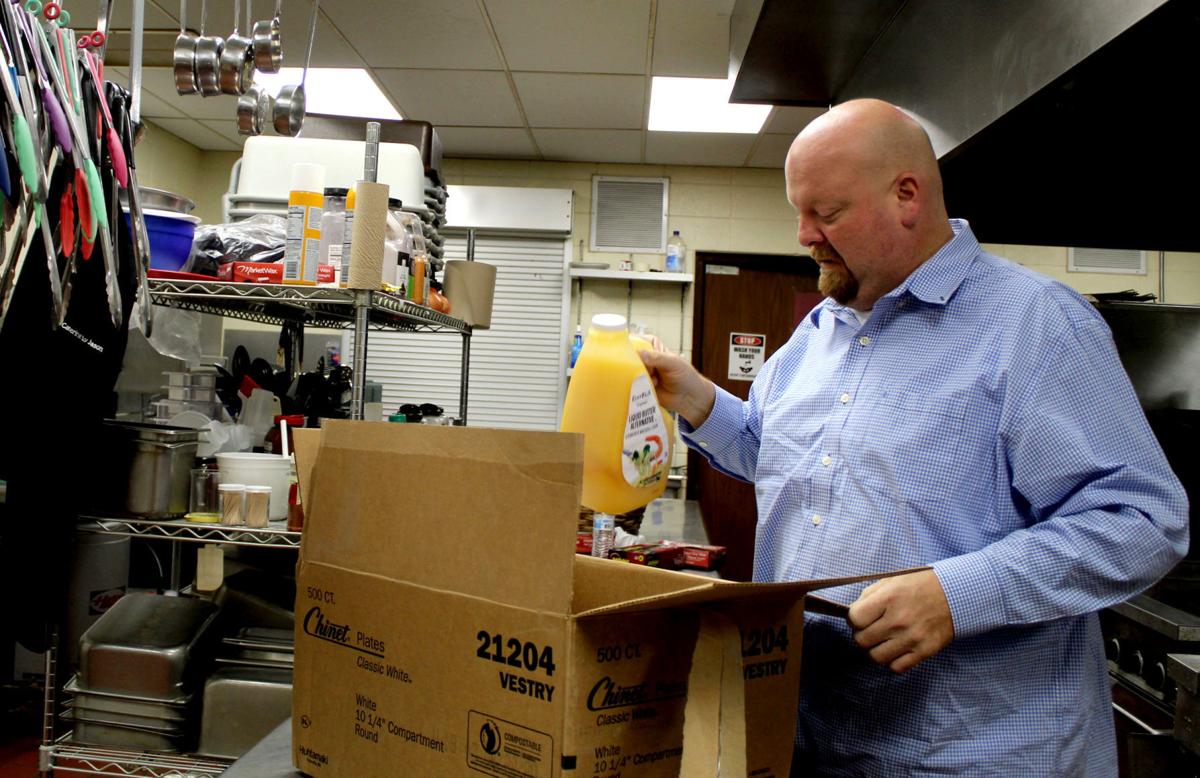 JUNEAU – Jason White was living his dream as a caterer at Juneau Community Center before his life changed drastically after finding out his body entered kidney failure.
"I'm in Stage 4 renal failure," White said. "In the last year, it progressed from Stage 3 to Stage 4. My kidneys are shutting down."
White had surgery Friday to put a port in his arm to begin dialysis. He hopes for a possible kidney donation in the future. The process is easier than others might expect, White said.
White said he has already started reaching out to people and has some friends who began the process of possibly being a donor. The first step is using the online website for the UW Madison transplant list at www.uwhealth.org/transplant/can-i-be-a-donor/52328 or calling 608-263-1384.
Those interested will be screened to see if they are a good donor candidate.
White has already been evaluated to get a kidney but the transplant list has him with a 5½ year wait.
"If there was a living donor, it would bump me up to the top," White said. "They do not have to be a match."
White said he is a rare blood type, but people donating who use his name and birthdate in the form can bump him up to the top of the list. White said he will give his birth date to those who call or text him at 920-382-1294.
If a donor is found, White's insurance will cover the testing and surgery. The donation is also confidential. It would mean to world to someone, White said.
"You will be giving life to someone," White said. "There are a lot of people on dialysis. I'm only 45. I am still young. I already had colon cancer 13 years ago. I beat that but now this happens 13 years later."
White said his doctors believe that the chemotherapy might have caused the damage to his kidneys. He found out his kidneys were damaged while doing blood work. A biopsy was performed in June of 2019 and found the kidney failure.
White grew up in Beaver Dam and lives in Randolph. He has been a law enforcement officer for 24 years with the Hustisford Police Department and the food and beverage director for the Hustisford School District. He is currently on medical leave.
"I have to give up my passion now," White said. "I built this business up, but I can't do it anymore."
White said he was able to cater two weddings in one day, but the failure of his kidneys has made it hard for him.
"I can't do it anymore," White said. "I am not saying that won't change after a transplant and when I can have a regular life. I'm the type of guy who likes to work."
White is closing off his catering business in December and will be selling of everything from the liquor bottles to cooking supplies. The cash and carry sale dates are Dec. 13 from 9 a.m. until 1 p.m. and Dec. 19 at 8 a.m. until noon at the Juneau Community Center.
Follow Terri Pederson on Twitter @tlp53916 or contact her at 920-356-6760.
Be the first to know
Get local news delivered to your inbox!