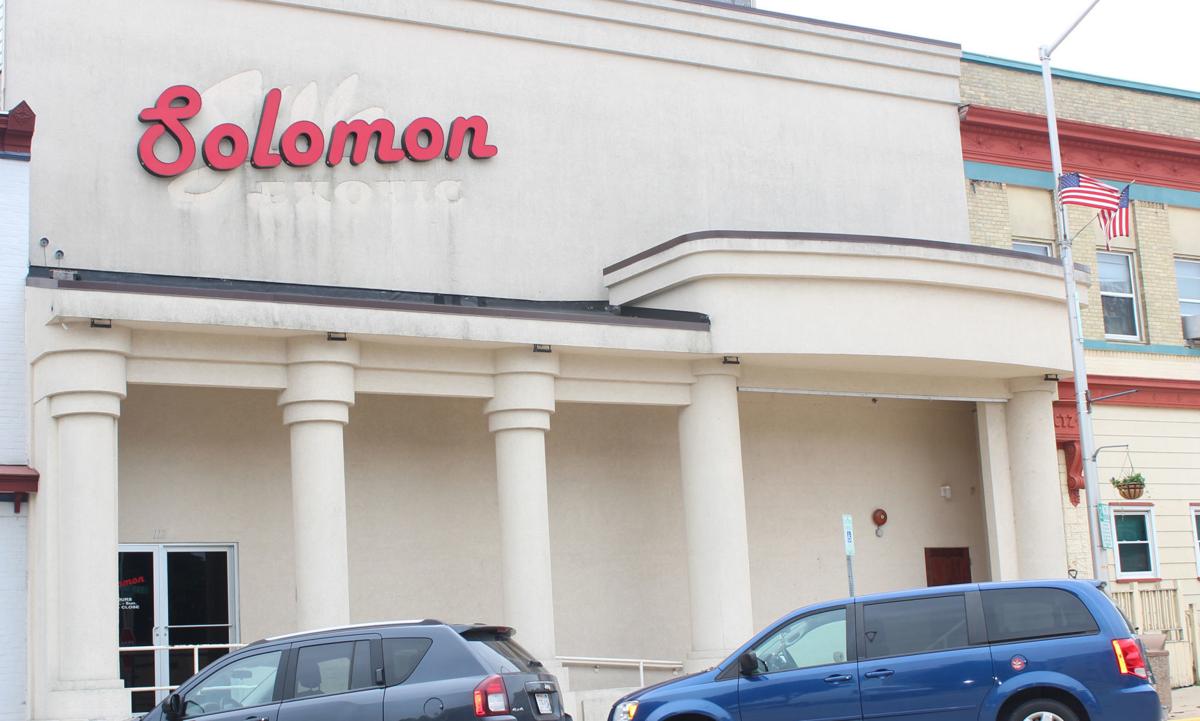 JUNEAU — A local strip club will bring something a touch more G-rated to the stage Sunday.
Solomon, an exotic dance club at 112 E. Oak St. in Juneau, will host a Christian music concert sponsored by the Christian Leaders Coalition of Dodge County. The Siegmann Family, a band that originated in the Dodge County town of Rubicon, will perform.
The band describes its sound as a mix of bluegrass, Southern gospel, a capella and acoustic. Gene and Anne Schmidt will also perform at the concert.
Gene Schmidt, of the Christian Leaders Coalition, has lobbied for Dodge County or the city of Juneau to buy the Solomon building and convert it into a performing arts center. The building has been on the market for months and Schmidt said his goal is to prevent another strip club owner from buying it.
He said the purpose of the concert is to make the public aware of an alternative use for the space if another organization took it over.
"We had the idea that it would be good to do something on a large scale with performing arts and music because that's the idea behind bringing people in," he said.
Schmidt said he met with building owner Mike Siegel about the idea and Siegel was receptive. Siegel, who could not be reached Friday, plans to shut the down the building for the concert and is not charging a rental fee. Schmidt said Siegel has been open about possibly repurposing the building.
The concert is free, but any donations will support the Christian Leaders Coalition and 5-Stones Beaver Dam, an organization working against human trafficking.
"I think it's a great opportunity to redeem something that's been a negative in the community and turn it into something edifying," said Tracy Scheffler, the founder of 5-Stones.
Local organizations, officials and politicians have spent the past year organizing to shut down strip clubs in Dodge County as the clubs have come under the scrutiny by local, state and federal law enforcement.
Two of the three already have closed: TNT in Lebanon and the Hardware Store in Clyman. Last spring, Christopher Childs of Hartford was charged in federal court with human trafficking, accused of torturing women and forcing them to engage in prostitution while operating out of the two clubs.
The ongoing investigation sprawled from there to envelop the two clubs and the conduct of the people operating them, leading to federal agents serving search warrants as local law enforcement targeted the clubs and pursued cases.
Siegel, also an owner of the now-closed Hardware Store, has told village officials there he hopes to convert the space into apartments and would be willing to surrender the club's liquor license if the project were successful.
According to village board minutes, the board made the necessary ordinance change to allow apartments on the ground floors of downtown buildings in March.
Be the first to know
Get local news delivered to your inbox!