Area recipients of the 2018 Herb Kohl Foundation awards for students, teachers, and principals were honored at a banquet April 15 at Fond du Lac High School.
The Herb Kohl Educational Foundation Scholarship, Fellowship, and Leadership Program recognized the accomplishments of 307 individuals throughout Wisconsin.
Awards in the amount of $6,000 were made to 100 teachers, 16 principals, and their schools, and $10,000 scholarships were given to 191 graduating high school students.
2018 teacher fellows
Fellowship recipients are educators who have been chosen for their superior ability to inspire a love of learning in their students, their ability to motivate others, and their leadership and service within and outside the classroom.
Among this year's honorees are Dodgeland Elementary School teacher Kevin Klueger, and NaQuisha Mann, a first-grade teacher at the School for Agricultural and Environmental Studies in Fox Lake.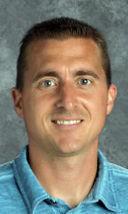 Klueger, a Mayville resident, was nominated for the award by Dodgeland Principal Jessica Johnson.
She said Klueger leads his classroom with a passion and curiosity for learning that is infectious to his students. "He makes learning fun with hands-on activities/projects, while providing students with daily opportunities for discourse to build deeper understanding in all subjects," Johnson said. "He builds a cohesive classroom community that works to spread kindness to each other, but also throughout the entire school."
Dodgeland District Administrator Annette VanHook Thompson said, "I had the honor of spending hours in Mr. Klueger's classroom last spring and observed the seamless integration of students with disabilities into lessons and activities. He worked very closely with a special education teacher to differentiate learning tasks within a growth mindset context. Student achievement has soared in his classroom and achievement gaps are being closed."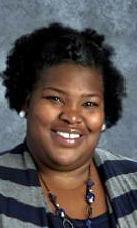 SAGES Principal Jewel Mucklin nominated Mann for the Kohl fellowship. She said Mann focuses on developing the child as a whole at the charter school, which is part of the Waupun School District.
"NaQuisha balances holding students accountable for their learning, but also supporting kids socially and emotionally in addition to academically," Mucklin said. "Fostering relationships with not only her students, but every one of her student's families is perhaps NaQuisha's biggest strengths."
Waupun District Administrator Tonya Olson said Mann is an exceptional teacher.
"She has high expectations for the academic well-being of the children in her class, and those high expectations are very evident when we see how well her students read, write, and do math by the end of the year," Olson said. "NaQuisha is a loving teacher who has put her heart and soul into the youth of our district."
Students awarded
Kohl Foundation Excellence Scholarship recipients are students who have demonstrated excellence in the academic arena and high motivation to achieve. They have displayed a broad range of activity and leadership outside the academic setting and have shown strong promise for succeeding in college and beyond.
Two students from the area are among the statewide honorees: Dodgeland senior Kyle Engels, and Central Wisconsin Christian senior Elizabeth Jonker.
Initiative Scholarship recipients were chosen by their schools and have demonstrated exceptional initiative in the classroom. They have shown strong promise for succeeding in college and beyond, but have not yet received other academic-based scholarships.
Among the statewide winners are Central Wisconsin Christian's Brenna Groenewold, Wayland Academy's Cristina Martha, and Mayville High School's Kasey Wandling.
Excellence Scholarship, Fellowship, and Leadership Award recipients were selected by a statewide committee composed of civic leaders, and representatives of education-related associations and the program's co-sponsors: the Wisconsin Newspaper Association Foundation, Wisconsin Department of Public Instruction, Wisconsin Council of Religious and Independent Schools, Regional Cooperative Educational Service Agencies, the Association of Wisconsin School Administrators, and the Wisconsin Parents Association.