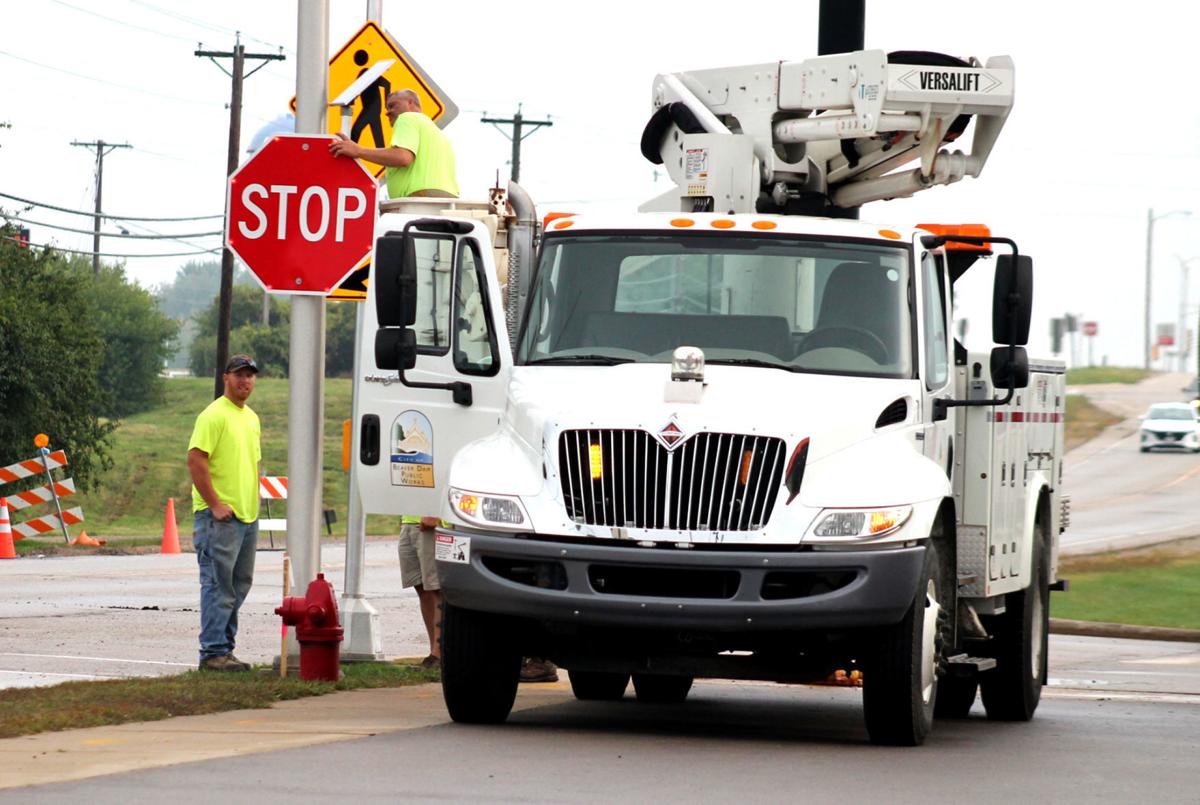 A lawsuit over a housing development in Beaver Dam continues despite the main point of contention being resolved.
Beaver Dam Woodland Drive, LLC and M&M Contracting sued the city of Beaver Dam and the town of Beaver Dam this summer over the Oak Point Village housing complex on the north side of the city.
The complex is accessed by going through the township and back into the city on Woodland Drive. The town had placed a barrier on Woodland, blocking access to the site over concerns about new traffic. It was removed after contentious negotiations that forced the city to give up annexation rights and install a set of stop signs on North Spring Street.
You have free articles remaining.
The developers amended their lawsuit this week to note that the barrier has been removed, but still allege that the barrier dispute affected their ability to properly market and sell the new development and are seeking damages. A jury trial has been scheduled for May.
Meanwhile, the city and the town and continuing to serve out the terms of their agreement, including the city pursuing work on Woodland Drive. The city's director of engineering Ritchie Piltz reports that the existing asphalt was milled and the road's asphalt binder course is paved. Final paving will happen as weather permits. The right turn lane was extended to accommodate extra vehicles and the southbound shoulder was paved to accommodate right turns onto Woodland.
As part of the agreement with the town, a four-way stop was installed on North Spring Street and Woodland Drive that is due to become a traffic light in the future.
The city also vacated a longstanding agreement that would have allowed annexation of the Shady Oaks subdivision at any time. That agreement was a result of Shady Oaks receiving city sewer service when it was first developed in the 1990s.
In responding to the lawsuit, the town and the city allege the developers' claims are without merit and that the developers acted in bad faith.