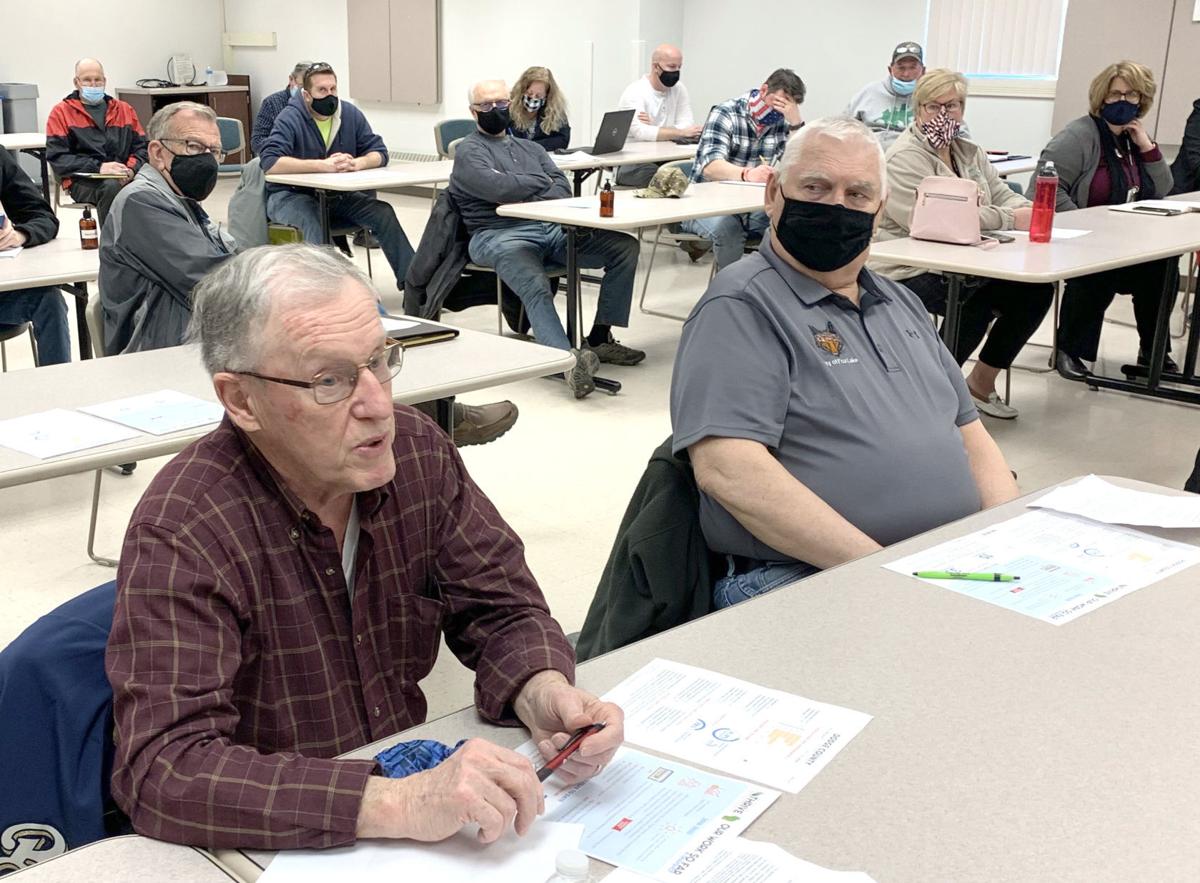 JUNEAU – While much of their work is completed behind the scenes, THRIVE Economic Development will continue to work for the businesses and taxpayers of Dodge County for the foreseeable future.
The Dodge County Executive Committee met with about 40 people Monday afternoon, with dozens of municipal officials and about half again as many county officials attending.
THRIVE president Vicky Pratt and assistant Deb Reingold presented evidence of their work to those attending. Among the facts compiled for both Dodge and Jefferson counties are 197 investment opportunities managed, 31 projects wins — including business retentions in Dodge County – with more than 350 jobs impacted and $39 million invested. In 2021, THRIVE has logged 15 new projects and has 33 active projects carried forward from 2020.
A housing study will be completed through UW-Whitewater using the Jefferson County study as a template. A wage by occupation code by county study will be released in May. The THRIVE Economic Development Website received a bronze award in 2019 from the International Economic Development Council.
The group's total 2021 budget stands at $539,000 for 2021, with $135,000 coming from Dodge County. THRIVE has been working to promote Dodge County as a place for business investment since June of 2017, a year after it began operating in Jefferson County.
Officials from most of the county's municipalities were present, and during open discussion listed their concerns. Those concerns include worker shortages, a lack of affordable housing, poor broadband access, a need for greater diversity and a shortfall in overall growth. Smaller municipalities worry about the lack of jobs, rising wastewater costs and a lack of community assets to attract future residents.
During discussion about possible metrics for THRIVE success, Executive Committee member Jeff Schmitt continued to argue for getting rid of the group. Consistent in the audience was the belief that economic development takes time – even as long as 21 years for Tax Incremental Districts to mature into tax producing entities.
"There is no such thing as a magic bullet," said Fox Lake Mayor Tm Bednarek. "This kind of conversation is long past due."
"But what can we use as a tangible measure of success?" asked Schmidt. "How long are we going to keep throwing money at fly paper and waiting to see what sticks?"
Schmidt proposed taking the county's $135,000 total and distributing it to area municipalities, with one area representative countering that $5,000 to each municipality would do no one any good.
"Working together is certainly better than fighting with each other," said committee member Dave Frohling.
Several municipal leaders thanked THRIVE for assisting, with still more wondering how they could use the resources they never knew existed.
"Part of the solution is to have the conversations we've started here," said Waupun City Administrator/Director of Economic Development Kathy Schlieve. "This conversation has never actually happened prior to today."
She said she can attest to THRIVE's effectiveness.
"There are a couple projects in which they were instrumental in facilitating the conversations that needed to take place," she said.
"We absolutely want to continue to work with you," said Pratt. "Dodge County is a land of opportunity and we want to respond to your needs and concerns. I want to make sure that you are achieving all of your goals for growth and I and my staff are here to help in any way that we can."
County Board Chairman and Executive Committee Chairman Russ Kottke indicated that he will lead the effort to form an advisory council of local business leaders to meet with THRIVE leaders. He raised another meeting of municipal leaders in six months as a possibility.