Mayville is home to one of five Main Street businesses that have been Mayville pie shop plans contend for $10,000 makeover named as finalists in the Wisconsin Economic Development Corporation's annual Main Street Makeover Contest. Sweet Pea's Pies has a chance to win up to $10,000 in upgrades for its storefront.
Other finalists are: Lucky Cow Coffee & Gelato in Darlington, Moores on Main in Ashland, Off the Mat Yoga in Marshfield and Stateline Mental Health Services in Beloit.
The Minnesota-based business is relocating to the property at 4 S. Main St. in Mayville this summer. Sweet Pea's is currently a wholesale business but Rachel and her husband Kyle were looking to expand somewhere and add a retail element to include pies, pastries and ice cream.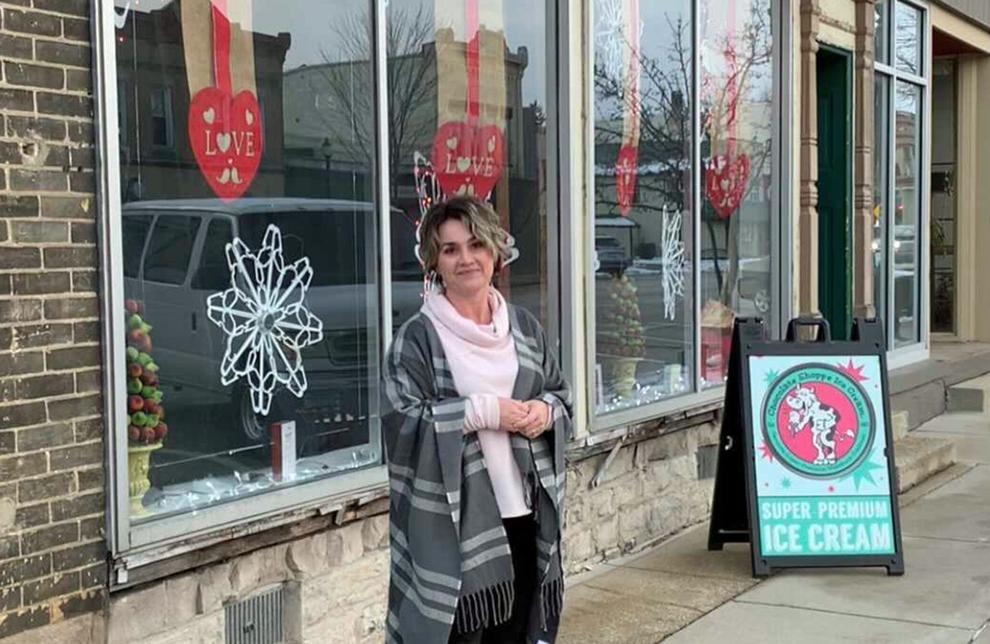 While on a girls' road-trip last summer to the Port Washington and Cedarburg area of Wisconsin, Rachel Smith and her daughter stopped in Mayville for a cup of coffee at the Open Door Coffeehouse.
Smith said she loved the places they visited while on vacation and spoke to her husband about possibly renting or buying a place in Cedarburg. The couple decided to tour some properties there in autumn but nothing really struck them as being a perfect fit. Rachel mentioned that on their drive home she wanted to stop in Mayville for coffee.
"We got our coffee, took a walk on the banks of the Rock River and I talked about how cute the town was and how I loved it," she said. "And on this walk at the corner of Bridge Street and Main is this beautiful building with a spray painted sign in the window that says, 'For Sale by Owner' with a phone number that was hard to distinguish. Kyle looked at me and said, 'Should we call them?'"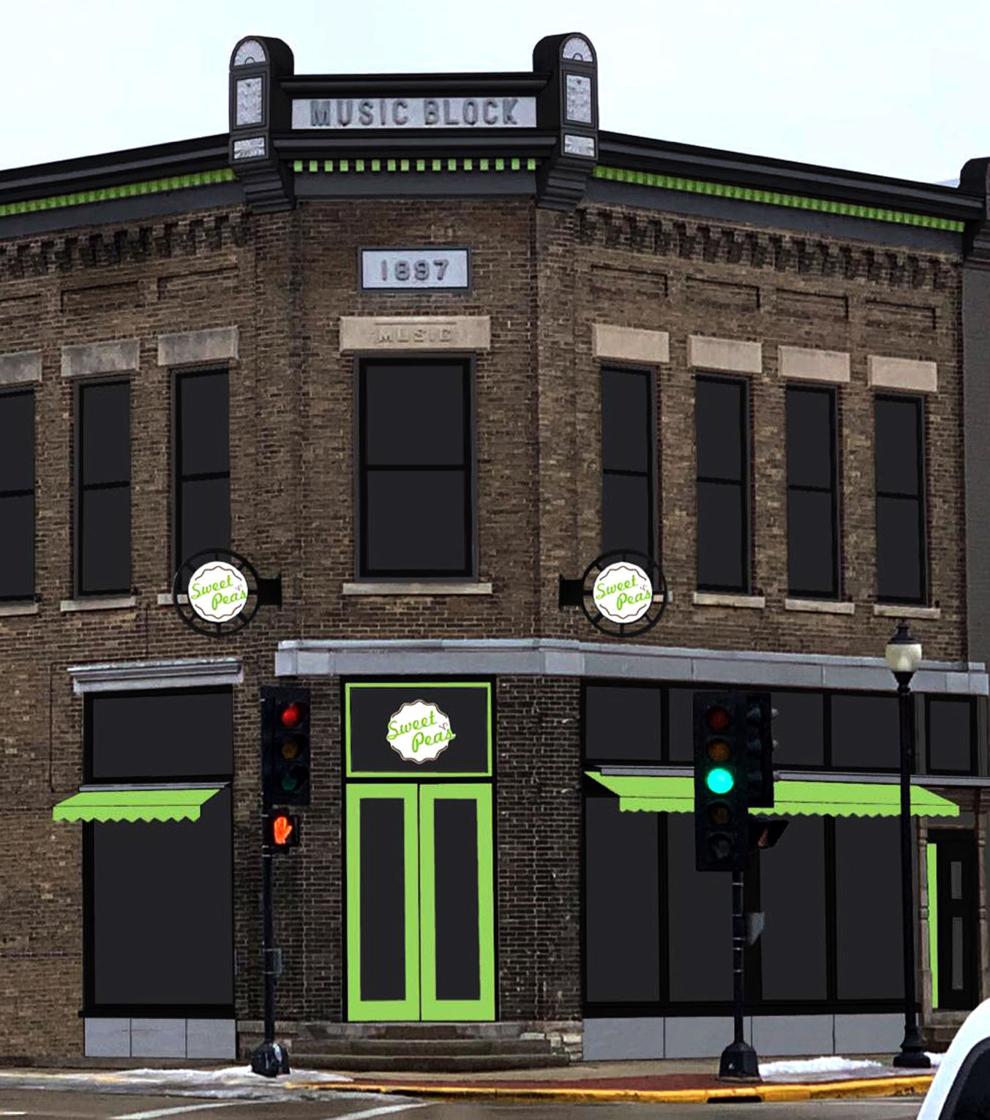 They found a place to stay for the night, viewed the property the next morning and made an offer that afternoon.
"It's a romantic story and we believe God absolutely dropped us in Mayville. We need the building and the building needs us. It was just one the most fun things that could happen," she said.
The brick building was designated in 1995 by the National and State Register of Historic Places as being located in the Main Street Historic District. It is one of several buildings built in 1897 which sits in the downtown's "Music Block." Although the building has sat empty for numerous years, its most recent owner had only decided to put it up for sale a week prior to the Smiths' trip.
Rachel said she's had a lifelong love of baking after spending many hours helping both of her grandmothers in their kitchens. She started her pie business in 2009 and said she is looking forward to moving it to Wisconsin.
"We have been really impressed with the business environment since the minute we purchased the building," she said.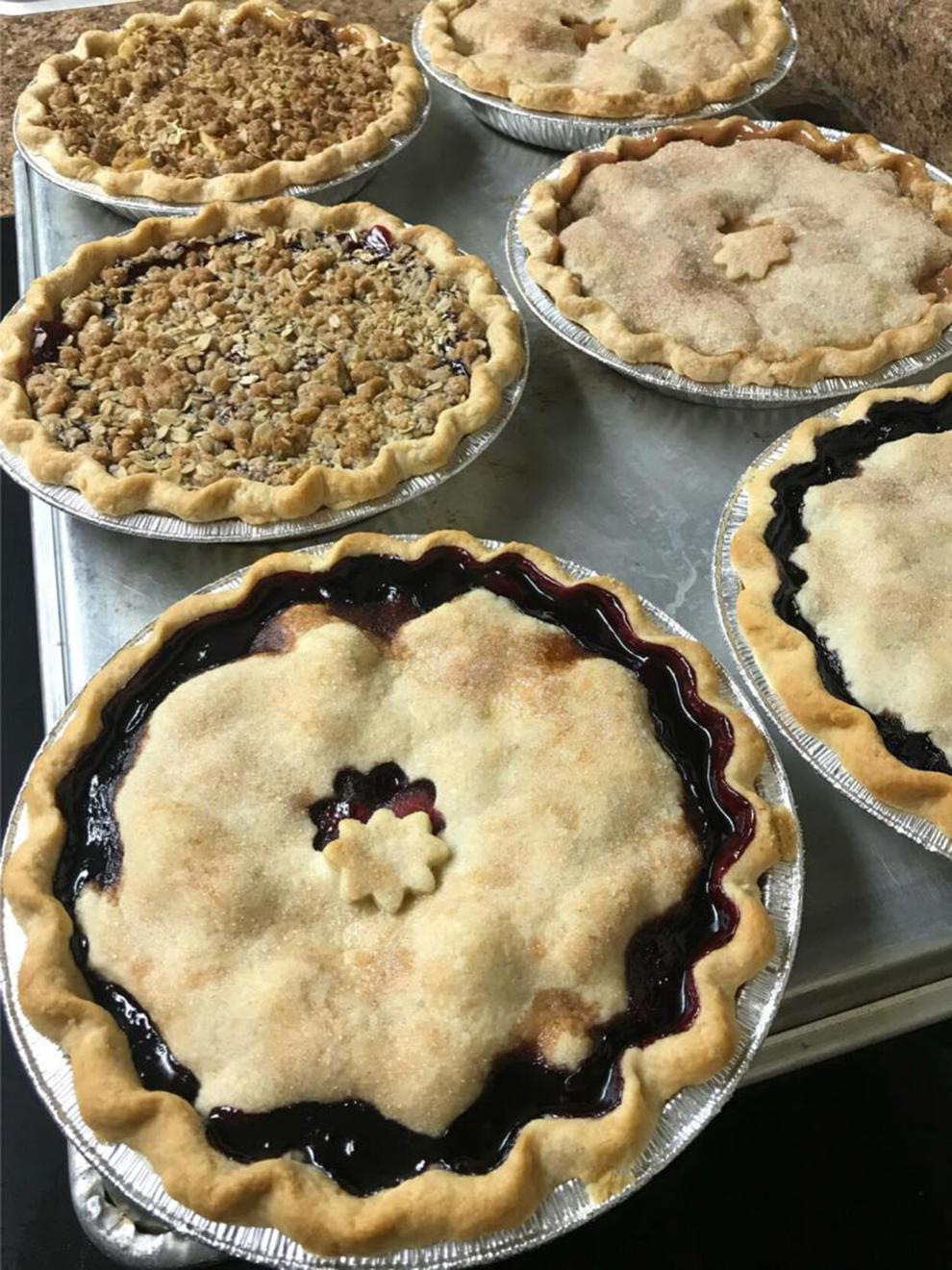 The couple learned of the makeover program after connecting with the Wisconsin Economic Development Corporation, Wisconsin's Main Street program and Main Street Mayville, Inc. Calling it "an opportunity not to be missed," they sent in an application.
Based on the popular reality show concept, businesses located in one of the state's 35 Wisconsin Main Street communities had the chance to nominate themselves for a makeover that will take place in this spring. The winning business will receive personalized technical assistance and up to $10,000 to implement recommended changes, which could include interior and exterior design improvements or personalized assistance to boost the business's image and operations.
Finalists were selected based on their business track record, the vision for their business, and the potential for the makeover to have a positive impact on the Main Street district.
"We feel like the building really belongs to the community and we really want people to come back in it and make our place be a reason people want to spend time in town," she said.
Main Street Mayville Manager Dawn Gindt said the business community welcomes the Smiths' downtown shop and is delighted they chose to invest in Mayville.
"A renovation project can really be a lot of work and this makeover contest can certainly help a business succeed. We wish them every opportunity to make that happen," she said.
The winner will be announced in mid-February. The winning business will spend several months working with Main Street staff and consultants from RetailWorks, Inc. a Milwaukee-based interior design firm, on a renovation plan followed by a two-day transformation in late spring.
Those interested in tasting some of Sweet Pea's Pies need not wait until the shop opens in summer as they are being sold locally now at LeRoy Meats in both Horicon and Fox Lake. More information about Sweet Pea's offerings can be found at sweetpeaspies.com or on their Facebook page.
"We like to support local businesses and have been meeting many friendly and helpful people on our trips back and forth," Rachel said. "The WEDC really wants to support women-owned businesses and people who are putting in an effort and for that we're grateful."
Sweet Pea's is also in the beginning stages of a Kiva crowd lending program and the WEDC matches dollars contributed by the public. Details can be found at kiva.org/lend/2097856.
Fave 5: Reporter Kelly Simon shares her top picks of 2020
Reporters at Capital Newspapers have been asked to compile a list of their five favorite stories of 2020. Like many of you, I'm having a hard time grasping that the year is ending when in many ways it still feels like March.
My colleagues and I have rarely seen one another since that time, but our work has not ceased. Coverage of the coronavirus pandemic has dominated the headlines this year and we have written "wash your hands, wear a mask and socially distance" more times than I care to count. But throughout the health crisis we've continued to cover city and county government issues, elections, court actions and the many changes taking place in our school and business environments. Bottom line, we are reporting daily on what you need to know.
That being said, I miss reporting on weekly arts, music and festivities in our communities. I relish taking photos and videos of people having fun. I long for the days of live entertainment, spending time at the county fair or watching a parade. It is at those type of events where I learn what brings our readers joy.
So the stories I've chosen to share from this past year are not heavy-hitters, but ones about your neighbors that are meant to do nothing more than bring a smile to your face.
As a bonus, my "Fave 5" list includes a video tour I produced of the fall colors at Dodge County's Ledge Park. Full disclosure: It's special to me not only because autumn is my favorite season, but also because it features music composed by my son, Eric.
Follow Kelly Simon on Twitter @KSchmidSimon or contact her at 920-356-6757.