Employees let go; classes and clubs come to an end
Nancy's Notions has decided to close its retail store at 333 Beichl Ave. in Beaver Dam. The final day for business will be July 31.
CEO Kristi Tacony Humes said in a statement Wednesday, "Like many other brick and mortar retail stores, Nancy's Notions has continued to face increasing competitive pressures over the past several years. This decision was difficult but necessary for our long term direct-to-consumer strategy. We are committed to focusing on our continued business transformation through an enhanced digital and merchandising strategy on nancysnotions.com and a brand refresh to be revealed later this fall. We are working to assist our employees through the transition and are committed to maintaining existing relationships with our vendors and other key stakeholders through this process."
Nancy's Notions was founded by Nancy Zieman 40 years ago. The company's first warehouse was a former chicken shack on the Zieman family farm. It grew into a 100,000-square-foot building that included the retail store in Beaver Dam. The warehouse will continue operations.
In 2003, Zieman sold her company to Tacony Corporation of Fenton, Missouri, and stayed on as the spokeswoman for the company that sells sewing, quilting and embroidery supplies.
She founded Nancy Zieman Productions, which oversaw the public television show "Sewing With Nancy," books, videos, Quilt Expo in Madison, and the Sewing Weekend in Beaver Dam that drew 4,000 people annually to the area.
Zieman died from cancer in November 2017 at the age of 64.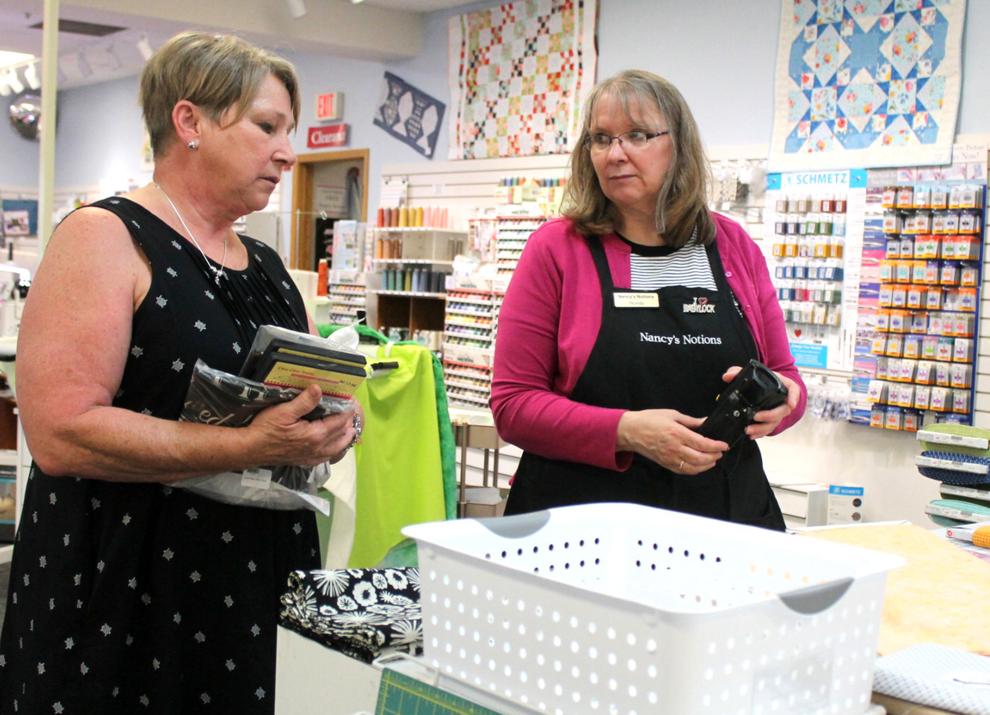 In January, the company announced that it made the difficult decision to cancel Nancy's Notions Sewing Weekend this year, which had been held for 35 years.
Scott Stanton, director of administration, said that once the retail store closes, classes will no longer take place and clubs won't be meeting at the location. Anyone who had pre-registered for a class will be refunded its fee.
Nancy's Notions technician Dan Kapitanski said he plans to continue servicing sewing machines at his home in Fox Lake.
Shoppers on Thursday afternoon expressed disappointment in learning of the impending closure and said they were grateful for the personal assistance and knowledge of the staff.
Customers will still be able to shop online at an enhanced and improved experience at nancysnotions.com.
Follow Kelly Simon on Twitter @KSchmidSimon or contact her at 920-356-6757.
Follow Kelly Simon on Twitter @KSchmidSimon or contact her at 920-356-6757.