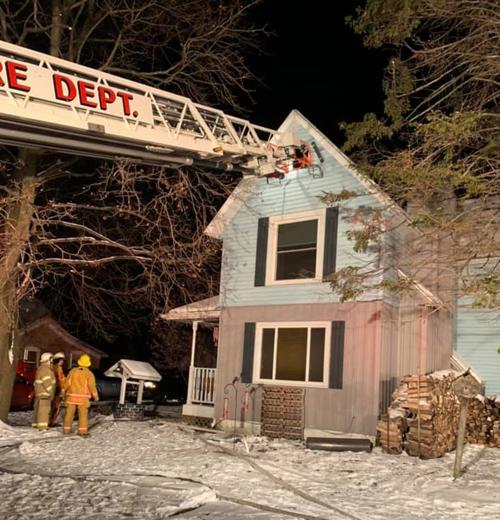 HORICON – Horicon Fire Department responded to a chimney fire at 7063 East St., Thursday around 7:30 p.m.
Horicon Fire Chief Mark Tesch said Gary Wille, who resides at the house called 911. Wille and Julie Wade, the other resident of the home, were outside with their two dogs when the fire department arrived on the scene.
"They said that they heard something that didn't sound right and noticed smoke in the upstairs rooms and thought it might be a chimney fire," Tesch said.
You have free articles remaining.
Crews that arrived at the home noticed heavy smoke coming from the attic and upstairs. They made entry and found a fire on the second floor and quickly put it out. Tesch said that limited water was used in order to prevent freezing on the roadways.
"The fire was quickly put out but the house sustained a fair amount of smoke and fire damage," Tesch said.
The family should be able to eventually return to the home, Tesch said, but are displaced for now.
Assisting at the scene were Juneau Fire, Mayville Fire, Burnett Fire, Kekoskee Fire, Fox Lake Fire, Theresa Fire, Dodge County Sheriff's Office, Horicon EMS and Alliant Energy.
Follow Terri Pederson on Twitter @tlp53916 or contact her at 920-356-6760.