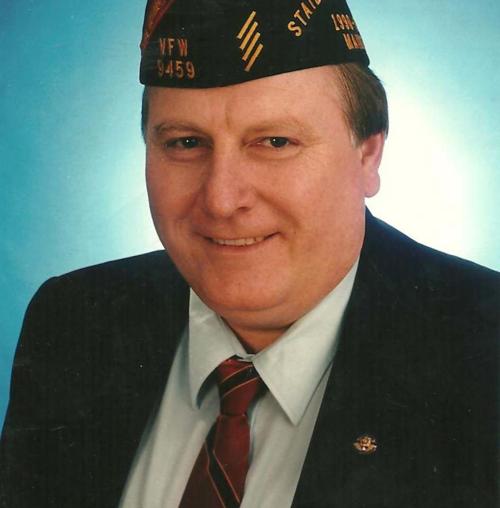 Alan Winter is one of the candidates running in the upcoming mayoral election in Beaver Dam to unseat incumbent Becky Glewen.
Winter, Jeff Kohman and Glewen are all on the ballot in the primary election next week. Winter has a long resume including serving in the US Army in Korea during the 1960s, managing local youth baseball teams, serving on the board of directors for local golf clubs, serving with the VFW including as state quartermaster, working in international sales and marketing and owning the Sears Hometown store for a few years. He currently works as a driver for the city's taxi service. He has no political experience.
"I think it's time for a fresh face at city hall, someone with some fresh ideas," he said.
Winter said that he doesn't think there has been enough attention paid to the city's roads. He also wants to provide more support to the taxi service, how to make a north side fire station a reality, develop affordable housing for the elderly and create a youth center.
Winter said he does not support the money the city has spent to improve the appearance of downtown, whether the trees put into the sidewalk or the proposal for a second bridge across the river. He said things like the taxi, nursing homes, hospital and schools are bringing people to the community.
"People are actually moving to Beaver Dam because of the taxi service, not the downtown," Winter said. "You can put Santa Claus downtown on every corner where there's reindeer and leprechauns. People are not moving to Beaver Dam for our beautiful downtown. First of all, there's nothing to buy there."
Winter said there are no stores of record or parking in the downtown area and doesn't buy the much-touted business development. The city has borrowed about $760,000 for downtown revitalization, made changes to a grant program for building improvements and helped secure grants for two new businesses. He said he would still work with Downtown Beaver Dam Inc. and the Beaver Dam Area Chamber of Commerce to help downtown.
Winter said that when he was at Sears Hometown, he thought officials didn't do a good job of reaching out to him.
"I'm for public safety and I'm for north side development, maybe more so than the downtown development," he said. "I just think everybody's is going north and there's a ton of empty buildings up there. I'm also for a viable downtown, but somebody's got to grasp things and get a couple of nice stores in down there."
He said renovating an existing building on the north side could be a good idea for a second fire station.
Winter said the focus needs to be on roads and they haven't been enough of a priority.
"Obviously you can't fix all of these roads in three years," he said. "If I were to get elected, you'd have to pinpoint some of the roads."
He pointed to roads like South Spring Street, Roosevelt Drive, Haskell Street and LaCrosse Street as roads that need improvement, some of which will be resonstructed in 2020.
Winter emphasized Haskell and LaCrosse in particular, saying that it paints a bad view of the community when people visit for events at Tahoe Park and have to drive on them. He said other roads could be resurfaced for now.
"They're bouncing around on the roads and they're going, 'I've never seen roads like this'," he said.
Winter said that he hopes to make improvements to the taxi service to recruit and retain more drivers as the service gets more calls. He also said the city should pursue a youth center, like when the YMCA used to be downtown.
"I think Beaver Dam needs a youth center," he said. "One of those buildings downtown, I think the city itself, like they do with the Watermark, should have a place for kids to go."
Winter said he is against the city's new logo and doesn't think there was enough community input into it. The city's operations committee approved putting the new logo on the water tower in 2018 which is due for a $700,000 total repainting to be paid for with water utility funds, though the project has been delayed.
The primary election will be Feb. 18 to figure out who the two candidates will be on the ballot in the April 7 general election.
Be the first to know
Get local news delivered to your inbox!