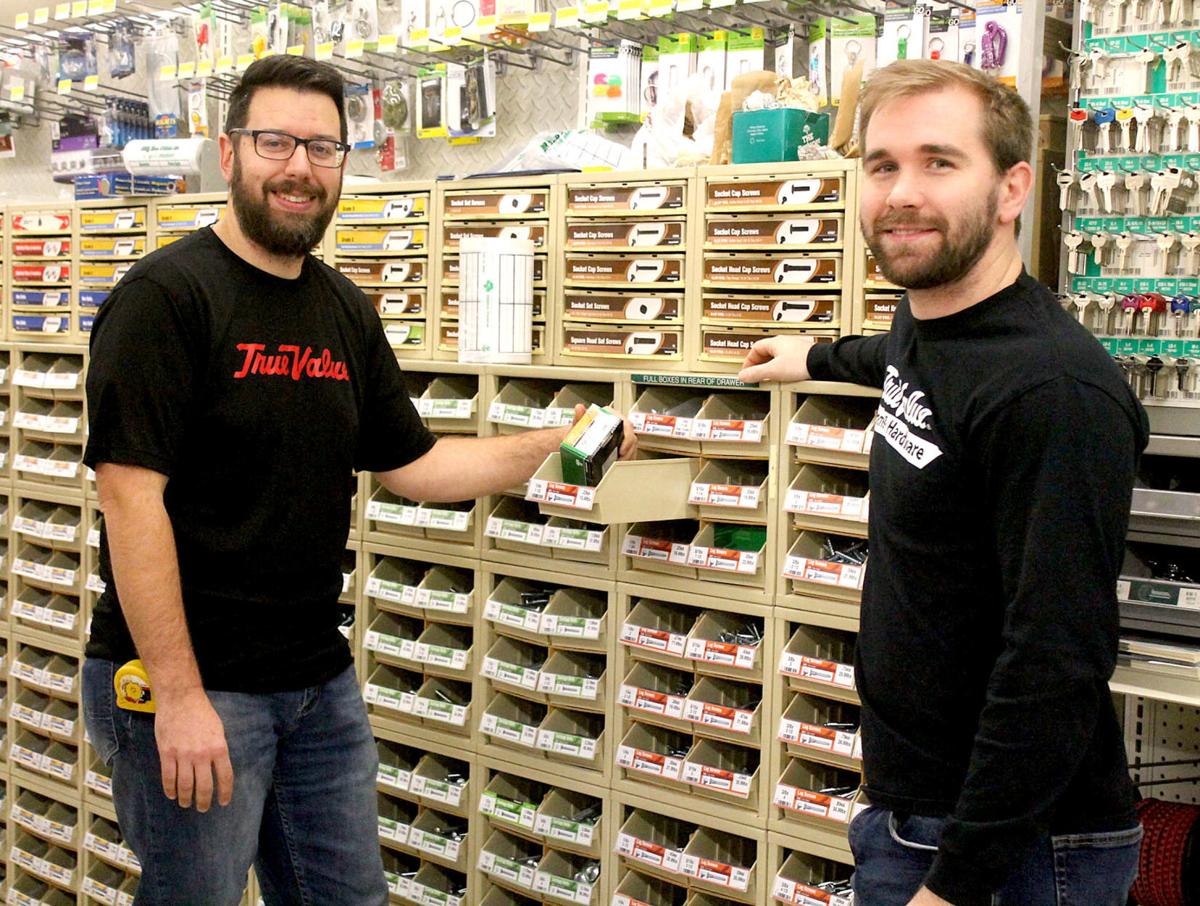 MAYVILLE – Pinned to an office bulletin board at True Value Home & Hardware is an article stating "Physical retail isn't dead. Boring retail is."
David Westphal and Nick Perry are banking on that as they take over as co-owners of the business, with locations in Mayville and Campbellsport.
The pair, who both started working at the Mayville store as young teenagers, purchased the family-run enterprise from Brian and Sue Perry (Nick Perry's parents) and Chris and Barb Schanen on Jan 16.
Sue Perry and Chris Schanen are siblings and their parents, Jerry and Ruby Schanen, started out as small business owners in 1965 with the purchase of the Campbellsport Ben Franklin Five & Dime.
In 1975 the family built a new 18,000-square-foot store in Campbellsport, and in 1986 a 10,000-square-foot Ben Franklin store was opened in Mayville's Westgate Shopping Center. The Perrys ran the Mayville store and the Schanens ran the Campbellsport store following Jerry Schanen's retirement in 1988. A Ben Franklin store in Waupun was added to their mix in 1996, but it burned down in 2001.
Westphal came on board at the age of 14 in 1998 when the Mayville store expanded by moving a few doors down into a former grocery store. The store diversified its merchandise by adding hardware and opened that fall as Ben Franklin/True Value. About four years later, the Perrys added a Radio Shack franchise to the business.
Although they aren't technically related, Westphal and Perry agree they are about as close as it gets.
"My mom Laurie has been a manager here for as long as I can remember and I learned so much from the Perrys and Schanens," said Westphal.
"It feels right making this move together," said Perry, "We grew up in the store together and our parents are good friends."
But before the men became co-owners they each stepped away from the business for a time to further their education. Westphal has a bachelor's degree in business administration from UW-River Falls and Perry attended Moraine Park for mechanical electronics.
Westphal worked in accounting for seven years in Milwaukee and then returned to manage the Mayville location in 2013. Perry was employed in audio-visual technology at the Resch Center and was a manager at Walgreens in Green Bay before re-entering the family business last year.
You have free articles remaining.
With the Schanens wanting to fully retire, Westphal and Perry said the timing was right to purchase the business.
"It was a natural flow of things to take over," said Westphal. "Nick was ready, I was ready, and so were Sue and Brian and Chris and Barb."
The Perrys are semi-retiring, with Sue continuing to manage the gift shops at both locations and Brian working in maintenance. The two stores combined employ approximately 25 people.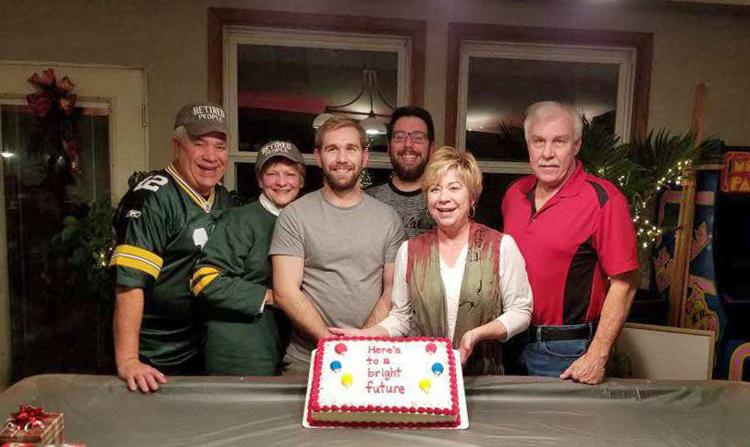 Westphal will primarily be running the Mayville store and Perry will be based in Campbellsport, with Westphal handling the data-processing and Perry overseeing merchandising.
A lot has changed in the family's retail business after 55 years. The stores are now named True Value Home & Hardware and the gift shop inside is called Ruby's Gifts (after Sue and Chris's mother).
Perry said what hasn't changed is the service.
"That's what sets us apart from a big box store. We can provide a level of help that you can't get elsewhere," he said.
The new co-owners said one key thing they learned from the generation before them is that there is always a way to improve a business.
"Constant change is necessary in retail to survive and if you're not changing, you're dying," said Westphal.
"It seems like the only news you see in retail is bankruptcy, bankruptcy, bankruptcy. True Value will continue to retool its mix of merchandise to fight that. We want to make it so that what you want to find in Mayville is in Mayville."
Follow Kelly Simon on Twitter @KSchmidSimon or contact her at 920-356-6757.