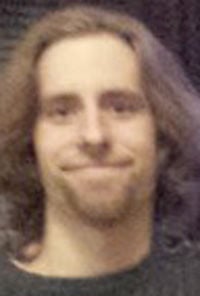 Alexander J. Kanouse 24, of Columbus, passed away unexpectedly due to a workplace accident on Wednesday April 17, 2019, in Madison.
Alex was born May 4, 1994, in Novi, Michigan, to Jeffrey and Tami (Kessenich) Kanouse. Alex graduated from Columbus High School in 2012. He loved playing video games, listening to music, playing drums, and spending time with the family dog, a husky named Jessie. As a young child Alex loved dinosaurs and could pronounce the names of dinosaurs that adults didn't know. More recently he was in a competition with his sisters for who had the longest hair but they couldn't compete with his wavy hair. He enjoyed spending time at his grandparents' farm willing to help in any way he could. Alex had a kind loving soul and would give anything he was able to anyone in need.
You have free articles remaining.
He is survived by his father and mother, Jeffrey and Tami of Columbus; two sisters, Elizabeth Kanouse of La Crosse and Samantha Kanouse of La Crosse; paternal grandmother, Judy Kanouse of Madison; maternal grandmother, Kathy Kessenich of Columbus; and multiple aunts, uncles, cousins and other friends. He was preceded in death by his grandfathers, Bill Kanouse (2016) and William Kessenich (2007).
A Mass of Christian Burial will be held at 11 a.m. on Friday, April 26, 2019, at St. Jerome Catholic Church in Columbus. Visitation will be from 5-8 p.m. on Thursday, April 25, 2019, at church and from 10 a.m. until the hour of service.
In lieu of flowers memorials may be directed to the family.