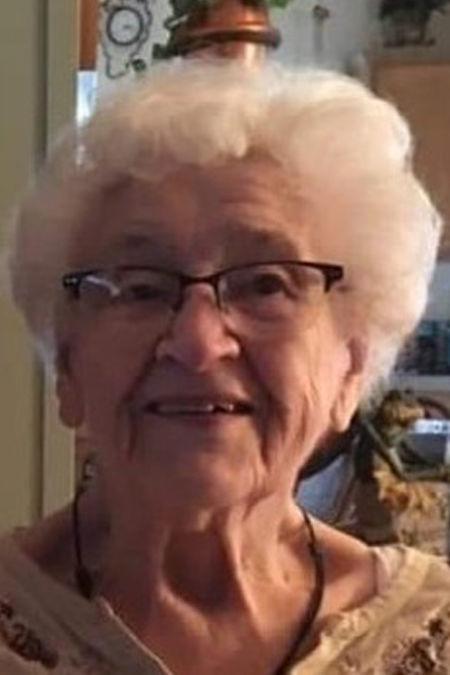 Alice L. Ehlenfeldt, age 93 of Beaver Dam, passed away peacefully surrounded by family on Tuesday, Nov. 26, 2019, at the Remembrance Home of Beaver Dam.
Alice was born on March 24, 1926, to Marcel A. and Bertha E. (Marti) Steiner, in the town of Scott, Cambria, Wis. She graduated from Beaver Dam High School with the Class of 1944. She did housework while going to school, and upon graduation, she worked as a telephone operator and also worked in the Monarch Range Company office and at Weyenberg Shoe Factory. After Weyenberg, she worked for the Beaver Dam Unified School District in food service, retiring in 1993.
Alice was united in marriage to Robert "Red" D. Ehlenfeldt on Jan. 11, 1947, in Kingston, Wis. She liked to bake and was known for her cinnamon rolls and pies of all kinds. Alice was a member of First Ev. Lutheran Church, VFW Ladies Auxiliary of Beaver Dam and Eagles Auxiliary of Fond du Lac. Together Alice and Bob camped at Willow Mills Campground for over 25 years and kept in contact with many friends there throughout the years.
You have free articles remaining.
Alice is survived by her six children, Bob (Diane) Ehlenfeldt of Sun Prairie, Bev (Bob) Kempfer of Wild Rose, Todd (Beth) Ehlenfeldt of South Dakota, Jim (Barb) Ehlenfeldt of Beaver Dam, Jayne Wilson of Colorado and Tom Ehlenfeldt of Plover; 14 grandchildren; 33 great-grandchildren, sister-in-law, Adeline Ehlenfeldt, and many friends that kept her young in spirit.
She was preceded in death by her mother in 1952; her father in 1980; her husband on May 13, 2011; great-granddaughter, Lilly Kempfer; and other relatives.
Visitation for Alice will be held on Tuesday, Dec. 3, 2019 at CORNERSTONE FUNERAL & CREMATION SERVICES, 135 Keller Blvd., Beaver Dam, from 10:00 a.m. until the time of the funeral service at 12:00 p.m. with Rev. Jim Wendt officiating. Burial will follow at Highland Memory Gardens, town of Trenton.
The family would like to express their deepest appreciation to the staff at the Remembrance Home for the loving care given to Alice.
Cornerstone Funeral & Cremation Services in Beaver Dam is honored to be serving the family. You may send private online condolences or sign the family's guest book at www.cstonefs.com.