MAYVILLE – The Mayville Personnel Committee approved a separation payment agreement Monday night with former Mayville Chief of Police Ryan Vossekuil.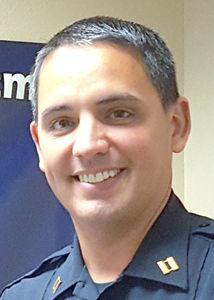 Vossekuil resigned after less than a year leading his hometown department. He became the police chief in November 2017 with a salary of $73,400 after contentious contract negotiations. He had been serving as chief on an interim basis since April 2017.
As detailed in the agreement, the 15-year veteran will receive $10,811.88. The compensation is comprised of 288 hours of unused sick pay, 26 hours of vacation time and a uniform allowance payback.
Vossekuil's last day at the MPD was July 12. He has moved on to become the police chief in Jackson, a village of just under 7,000 people in Washington County.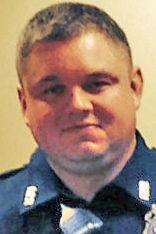 Lt. Ryan Toellner is Mayville's interim police chief. He was appointed to the position July 16, following a closed session of the Police and Fire Commission.
Toellner had been acting as officer-in-charge since July 13, following the departure of Vossekuil.
Toellner, a 1999 graduate of Mayville High School, started working at the Mayville Police Department in 2001 as a patrolman. On Jan. 1, 2018, he was promoted to lieutenant.
As interim police chief, Toellner will oversee seven full-time and four part-time police officers and a full-time and a part-time administrative staff members.
The Police and Fire Commission has begun the process to hire a new police chief.
Vossekuil left the department as a defendant in a lawsuit brought by Mark Forster, a former officer. In the suit, Forster accused the city and Vossekuil of violating a confidentiality agreement reached when Forster's employment with the city of Mayville ended.