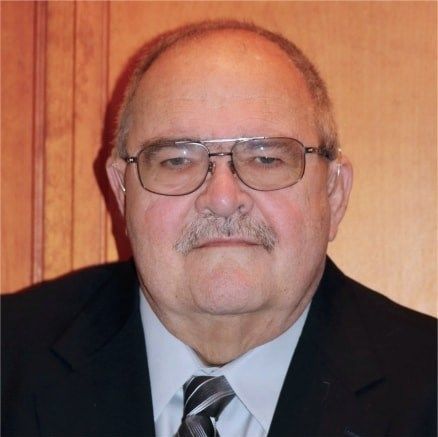 Jeff Kohman is running in the upcoming Beaver Dam mayoral election to unseat incumbent Becky Glewen.
Kohman and another challenger, Alan Winter, will be on the primary ballot alongside Glewen.
Kohman has been the chair of the city's police and fire commission for four years and served on the Beaver Dam Common Council from 1993-2005, with eight years as the council president. He also worked in the auto industry, including as an operations manager for dealership service centers, and is now retired.
Kohman said that he thinks Glewen has made positive changes for Beaver Dam, but that it's still time for a new direction.
"She has some programs in place that are working quite well. I think the downtown revitalization is one of the programs she's instituted that's really on the right track," he said. "But what I gathered from people when I was going around and getting my nomination papers signed is that they're not happy with some of the other things that were done."
Kohman said he doesn't think the roads are being neglected entirely, but that there needs to be a bigger emphasis on fixing them and that other priorities may need to be toned down, like downtown and park improvements, but not eliminated.
"One of the problems we've got, and we've got a myriad of problems, but one of them that bothers me the most is the disconnect that the citizens feel with city government," Kohman said. "It seems like someone's driven a wedge in there and the people feel like their voices aren't being heard."
You have free articles remaining.
He said that he believes the morale of Beaver Dam citizens and the morale in city hall is low, which needs to be addressed. He said he spoke with many people who don't even know what ward they are in or who their council member is, and that he doesn't feel they are having much say in what the city is doing.
"The input of the people is what we should be basing our agenda on," Kohman said.
Kohman said his work during his years on the Common Council includes helping with the development of the north side of Beaver Dam, including landing Walmart, the Walmart Distribution Center and the Home Depot (which later closed and became Metalcraft). He said he was also involved with expansion of the city's water treatment plant and wastewater treatment plant and the creation of a tax increment finance district that paid off for the city.
As police and fire commission chair, he said he is proud to work with the two departments and that he's worked to get new manuals in place for them, even if it's taken longer than expected, which he said he takes responsibility for.
Kohman said he doesn't think they targeted downtown as much as they should have at the time and that the council made a plan for roads at the time that he thinks fell off after he left the council. Kohman said he is not surprised that most of the money the city has borrowed for the last three years has gone to roads, especially with the crumbling infrastructure underneath, but that he still thinks they need to be more of a priority. He said the city's debt is too high.
"It's going to require a lot of money. It's going to require a lot of borrowing," he said. "So what we're going to need to do is, what's more important? The roads or some other things? So there's some other things that may go by the wayside or be postponed."
Kohman said that he is committed to Beaver Dam and that the community has done great things for him, so he feels like he owes it to give back.
"I would never ever put what I want done ahead of what the people want done," he said.
The primary election for the Beaver Dam mayoral election is Feb. 18 to winnow the current field down to two candidates. The final two candidates will appear on the ballot in the general election April 7.