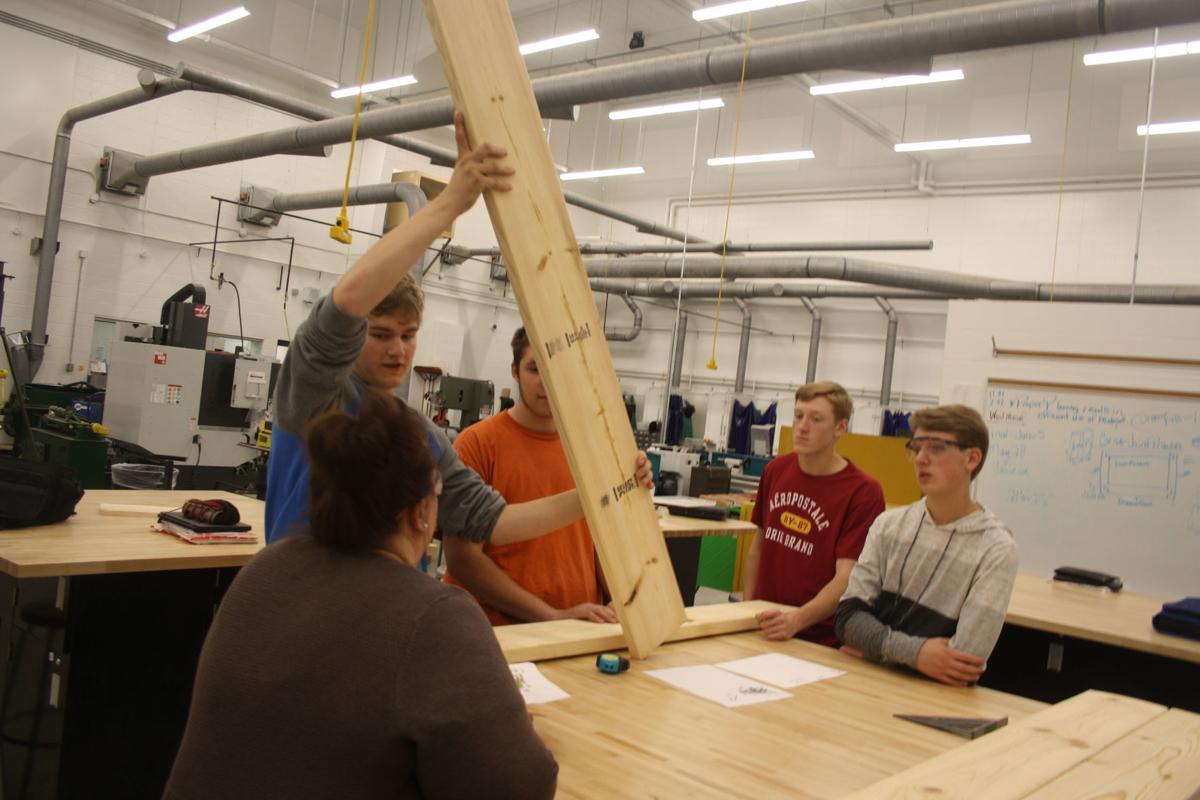 One corner of Beaver Dam is about to get a bit more colorful.
Laura Beth Goral of the Habitat for Humanity ReStore and Linda Chipman of Chippy's Popcorn have been working together to bring painted picnic tables to the ReStore's pop-up playground. Goral set up the playground in the ReStore's parking lot last fall to give children in the neighborhood a place to play.
Children will be able to receive lunches at the playground during the summer as part of a program with the school district and the Wisconsin Department of Public Instruction, with about 40 mouths to feed. One of the program's requirements is that the children be able to sit and eat. Chipman decided to jump in when she saw that Goral was looking for helpers and for picnic tables.
"This would be a great way to get some art into the community," Chipman said. "I kind of just put it out there, if we can build some tables and get people to paint them, that would be awesome."
With the word out on Facebook, numerous people immediately got in on the project to offer their building and artistic talent, volunteer time and funds. Sponsors gave hundreds of dollars towards building the tables. Wendy Gosdeck's woods class at the Beaver Dam High School will be working on tables and the hope is that kids in the area will be able to chip in. Downtown building owners donated a climate-controlled space to paint the tables, Goral said.
Chipman said that there was originally an idea to bring in a graffiti artist to the area to put in some art, but it fizzled out for cost reasons.
Chippy's Popcorn is at 507 Madison St. and the ReStore, where the playground is located, is at 1022 Madison St. Donations are still being accepted to help with the project. Anyone interested in helping out can reach out to Chipman or Goral.
The Playground Movement in Beaver Dam has a Facebook page as well for further information. Opportunities remain to help with the summer lunch program, Goral said.
Be the first to know
Get local news delivered to your inbox!