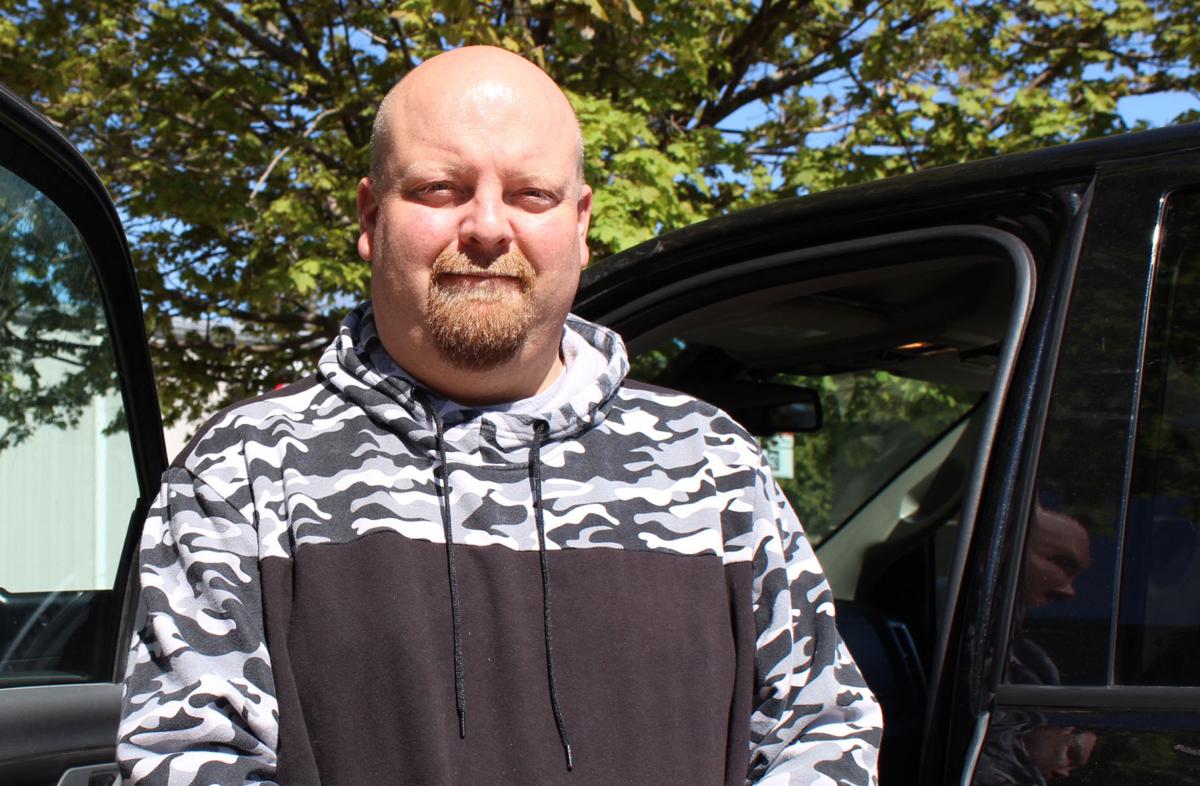 RANDOLPH – Jason White has worn many hats in his life including a police officer, caterer, and cancer survivor. But his current struggles with the final stages of renal failure is one of the first times he has asked for help. He needs a living donor.
"I've been approved for the transplant," White said. "I have went through all the testing, but I am still waiting for a donor to be approved."
White said he is aware of one person who is going through the process, but there is no certainty and waiting lists can be as long as five years.
A living donor could bump White up on the list.
"I'm ready to do the transplant, but I don't have a living donor," White said. "I've reached out to everyone to come forward to do it."
A biopsy was performed in 2019 which led to the finding of renal failure. White is in Stage 4 renal failure and undergoes dialysis three times a week, while still maintaining full time employment. The schedule is exhausting for White, but he said it is necessary for him to keep a positive attitude and to pay for his bills.
"I started with two days of dialysis a week and now I'm on three days a week," White said. "By 4 or 5 p.m., I am exhausted."
White said he works 12 hour shifts on Tuesday and Thursday to make up for the hours he misses doing dialysis.
Earlier this week, White needed a new port put into his body. It wasn't his first surgery to ready his body for dialysis but is necessary as he continues the life-saving process.
"If I don't do it, the toxins in my body will build up," White said.
Those interested will be screened to see if they are a good donor candidate.
White said people donating who use his name and birthdate in the form can bump him to the top of the list. White said he will give his birth date to those who call or text him at 920-382-1294. They could also contact his sister Therese White Henriksen at 920-319-0353.
White said his insurance will cover the cost of the transplant expenses for the donor including travel expenses and lost wages.
The donation procedure is a laparoscopic surgery where a small incision would be done on the donor's back.
Humans only need one kidney to live, and the process is life saving for White and others who need the transplant.
White said that the donor's blood type does not have to match his own. Just by putting his information in the form will put White on the top of the list and the donor's kidney would go to someone with a matching blood type.
"It's a four to five-hour process and at the end of the day, you could have saved a life or two," White said.
White, 46, survived stage 3 colon cancer a decade ago and also had melanoma removed from his back a year later. The chemotherapy, along with type 1 diabetes, are believed to be what damaged his kidneys.
White said the one thing he wants is his life back.
"This is not who I am," White said. "I'm pleading and begging for someone to want to donate a kidney."