A Reeseville cheesemaker is planning a $1.65 million expansion expected to create 36 jobs.
Specialty Cheese Company Inc. will receive up to $100,000 in state tax credits, authorized by the Wisconsin Economic Development Corporation over the next three years, according to a press release. The actual amount of tax credits is contingent upon the number of jobs created and the amount of capital investment during that period.
Specialty Cheese was founded in Reeseville in 1991, when the Scharfman family purchased five old cheese factories dating back to the 1860s.
Expansion and modernization took place by purchasing the old Lowell-Reeseville High School building and converting it into a cheese factory in 2003. The company's website makes mention of the building's original use, stating that a visitor will enter "the principal's office," pass through the gym, watch cheese being packaged in the old earth science classrooms and see hand-painted murals still decorating hallways.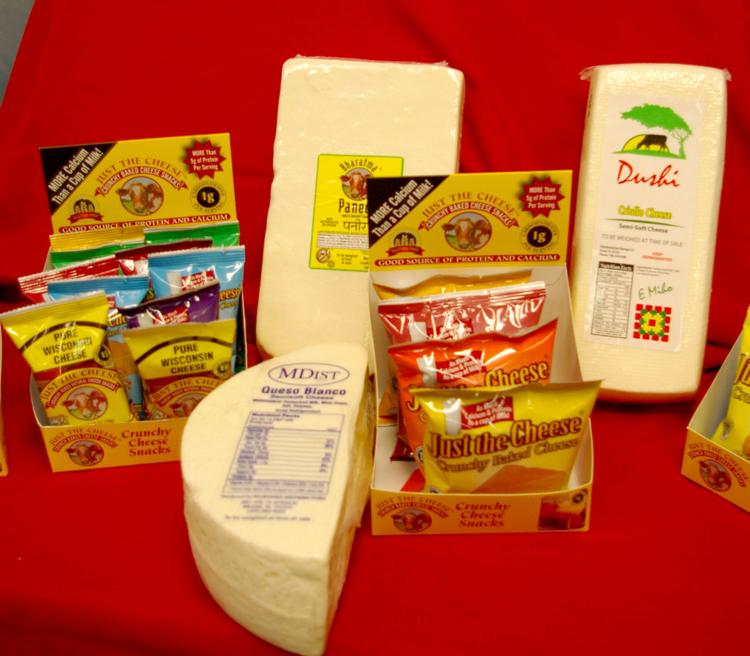 The company produces more than 35 varieties of cheeses and is a national leader in ethnic cheese manufacturing. They started with Hispanic cheeses and then added Indian, Greek, Middle Eastern, Brazilian and eastern European varieties.
You have free articles remaining.
Its "Just the Cheese" snack bar is a baked, low-carb, high-protein snack that has been a huge seller in Amazon's grocery section.
As part of the expansion, Specialty Cheese will build out capacity for its new snack line and improve capacity for its fresh cheese products. The company also said it plans to remodel a portion of the plant to accommodate new equipment and increase capacity for manufacturing.
"I am grateful for the help of WEDC in helping our family and our community build our business," said Specialty Cheese Company President Paul Scharfman. "It is expensive for a small business to invest in capital improvements and capacity expansion. WEDC's help is invaluable."
The company started out with around 40 employees and has tripled employment within the last 25 years. Ten Wisconsin licensed cheesemakers lead production for the company, with more than 100 family farmers supplying the company with milk every day.
WEDC said an economic modeling study estimates the project could indirectly generate 119 additional jobs in the region. Those 155 new jobs are expected to have an annual impact of $250,274 in state income tax revenue.