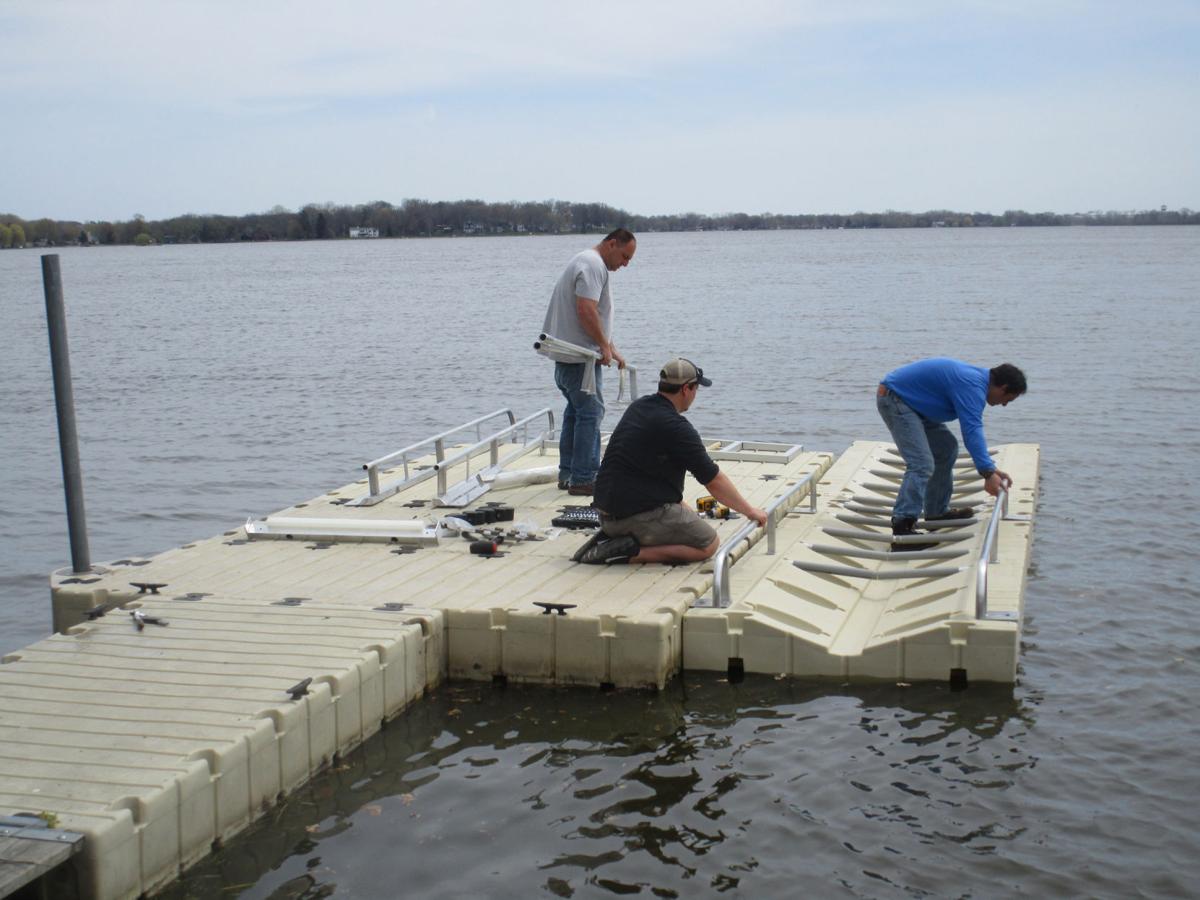 Beaver Dam Lake now has two kayak/canoe launches for paddling enthusiasts.
The latest kayak/canoe launch was installed by a crew from EZ-Dock Company at Derge Park on the west shore of Beaver Dam Lake.
The first kayak/canoe dock and launch was put in place last spring at Waterworks Park in the city of Beaver Dam. This launch and the new installation at Derge Park are the result of efforts from the Beaver Dam Lake Improvement Association. The efforts began last year to capitalize on the fastest growing lake sport-paddling.
You have free articles remaining.
Using funds donated from the Randy Fiegel estate, BDLIA purchased and donated to the city of Beaver Dam the launch at Waterworks Park. Then working with the Dodge County Park system, BDLIA offered to purchase the basic kayak/canoe launch system using remaining Randy Fiegel estate donation funds. The county purchased additional upgrades to make Derge Park kayak/canoe launch ADA compliant.
"We are really pleased to offer local residents and tourists these two great launches for paddling enthusiasts," said Bill Boettge, president of BDLIA. "Beaver Dam Lake is a great place for paddling with its 42 miles of shoreline, multiple islands and now offering these easy to use kayak/canoe docks."
The second kayak/launch at Derge Park will be an added feature of the second annual Great Beaver Paddle Festival scheduled for June 10. With the new launch at Derge Park it will be one of the parks included in this event. Waterworks Park will remain the festival headquarters with Derge, Edgewater and Fish Camp having festival staff. All of the locations will have water trail maps and access to festival information.
For more details go to bdlia.org or call 356-1200.