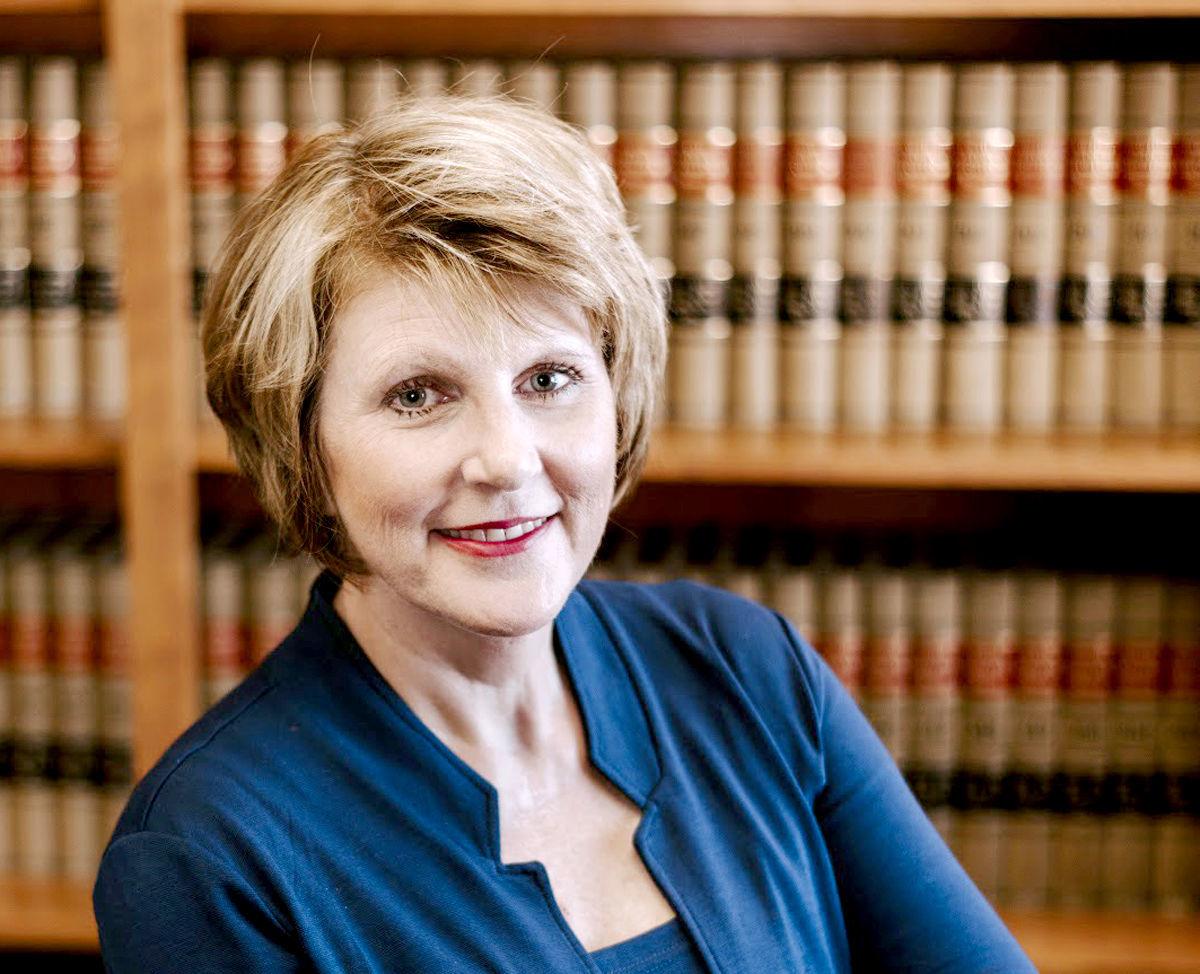 JUNEAU – Kristine Snow will be not only taking a new role for herself when she becomes a Dodge County circuit court judge in August, but she will be charting a bit of new territory for the county. Snow will be the first female Dodge County Circuit Court judge.
Snow became the first woman to win the position in April, but she will not take the bench until Aug. 3.
"My first two weeks, I will be spending a lot of time in the courtroom with Chief Judge Brian Pfitzinger," Snow said. "New judges also have to attend judicial college the third week in September."
She thinks one reason for being elected was the variety of perspectives she brings to the role. During the campaign she emphasized bringing real world experience to family law cases, not only as a family law and civil attorney for the past thirteen years, but as a working mother, stepmother and adoptive mother.
"Balancing work and parenthood is a characteristic that I share with many Dodge County parents," Snow said. "Making decisions in family law cases requires real life experience as well as legal experience to weigh the factors of each case in reaching decisions regarding child placement, property division and maintenance."
One thing Snow said she heard loud and clear from voters was judges should be applying law as it is written.
"Dodge County citizens do not want a judge that is overriding the laws passed by our legislature," Snow said. "I know that I share that perspective with the other Dodge County judges."
Although Snow will be the first woman to sit behind the bench in Dodge County, she is not the first female to seek the position. Mary Ann Schacht is currently Beaver Dam's City Attorney. Schacht ran for judge twice in in the 1980s but lost to male counterparts. Attorney Dawn Klockow, a resident of Beaver Dam and currently the Green Lake County Corporation Counsel, also ran for the position in 2013 but lost in the primary.
"When Mary Ann Schacht ran for judge twice in the 1980s, women were relatively uncommon both as lawyers and as judges," Snow said. "Judges and justices were just starting to be appointed. Justice Shirley Abrahamson had been appointed to the Wisconsin Supreme Court in 1976, Judge Barbara Crabb was appointed as a federal district court judge to the Western District of Wisconsin in 1979 and Justice Sandra Day O'Connor was not appointed as the first woman justice to the U.S. Supreme Court until 1981. There were two women judges in nearby Dane County who were elected to their positions in the late 1970s, but that was definitely not the norm."
Snow said she entered law school in 1989, and her class was about half women.
"Many of my peers were women as I became a lawyer in 1992," Snow said. "And currently, Dodge County has a large proportion of women attorneys both in private practice and as government attorneys. When I take the bench, six of the seven members of Wisconsin's Supreme Court will be women. So the people of Dodge County are now used to seeing women in these roles both as attorneys and judges."
The makeup of the Wisconsin Supreme Court might have an influence on women increasingly being chosen as judges, even in conservative counties. Snow said historically women judges were presumed to apply liberal judicial policies, in part because of the influence of Justice Abrahamson.
"Justice Abrahamson was well known as a liberal jurist and the most well known woman judge in our state," Snow said. "That started changing in 1993 when Republican Governor Tommy Thompson appointed the second woman to our highest court."
The new makeup of the Wisconsin Supreme Court will have four conservative judges with three of them being women: Chief Justice Patience Roggensack, Justice Annette Ziegler and Justice Rebecca Bradley.
"There is no longer the assumption that simply being a woman, equates to being a liberal judge," Snow said. "That assumption was important to overcome for my race in a county that consistently votes for conservative candidates. I think my background as an appellate lawyer appointed by Gov. Thompson on a case that went to the Wisconsin Supreme Court and understanding the role of the circuit court judge is to apply the law as it is written, helped."
Snow credits her parents Ted and Betty Long of Columbus with encouraging her to pursue any career that she desired.
"My mother is a real estate broker and has run her own business in Columbus since 1980," Snow said. "My father is a patent lawyer and took the time as I was growing up and in law school to introduce me to other women attorneys at his law firm. I never saw barriers, only opportunities, because many women before me had already blazed those trails in the 70s and 80s.
"When I encountered obstacles, I think those hurdles had more to do with others trying to exploit my inexperience as young lawyer, rather than simply because I was a woman. At least that is what I choose to believe. There really isn't any point complaining about being treated differently as a woman. That is not going to change anyone else's attitude. So I choose to work hard, be thoughtful in my decisions, and respect others. Those are attributes that I have tried to live by before I became a judge, and I plan to bring that work ethic to the bench."
Follow Terri Pederson on Twitter @tlp53916 or contact her at 920-356-6760.
Be the first to know
Get local news delivered to your inbox!