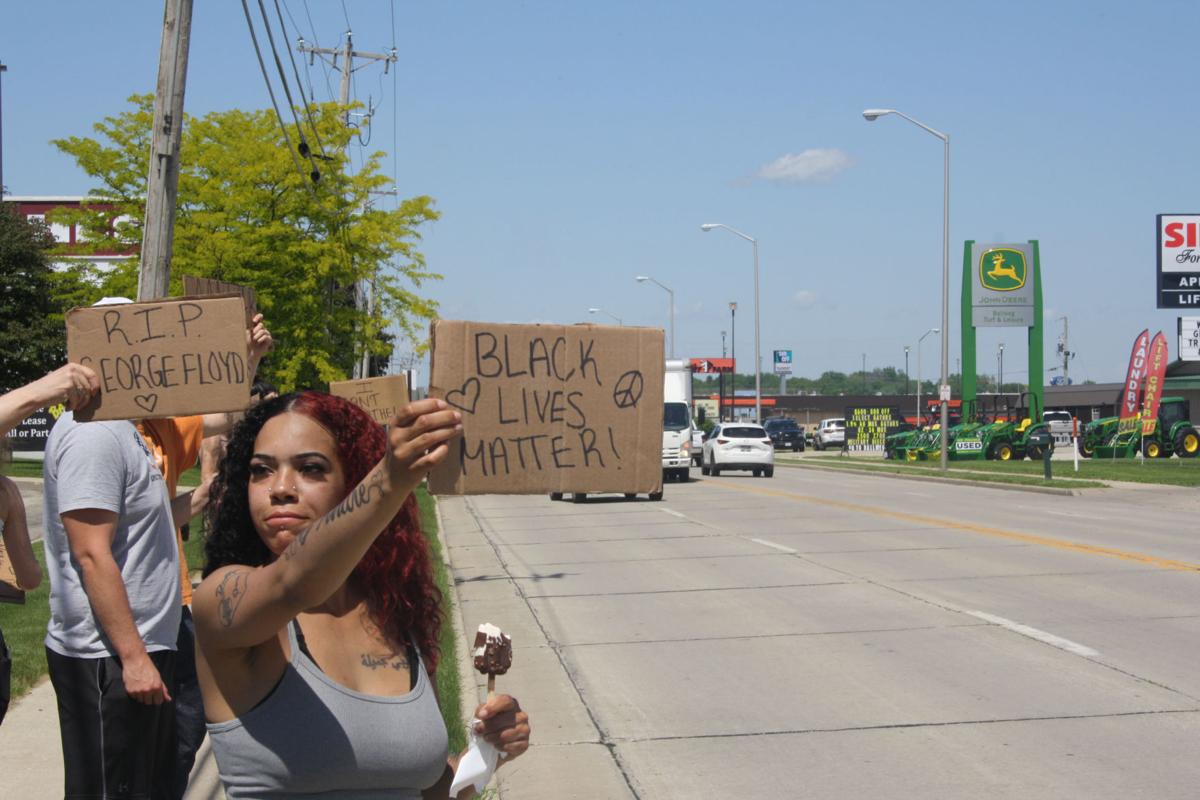 About two dozen people turned out for a Black Lives Matter demonstration in Beaver Dam around 2 p.m. Wednesday as the outcry against the death of George Floyd in Minneapolis continues.
Floyd died last week after a police officer pinned him to the pavement with a knee on the handcuffed black man's neck until he stopped breathing. His death set off protests that spread from Minneapolis across America.
A graphic spread around Facebook and Snapchat noting there would be a peaceful protest in Beaver Dam at Kohl's, 1734 N. Spring St., and an unspecified McDonald's. Many of the demonstrators said they saw the image and decided to appear. The source of the post on social media is unknown.
By around 2 p.m. Wednesday, a group stood along North Spring Street, near a vacant strip mall, waving handwritten signs to passing cars. Many cars gave a supportive horn tap and wave, while a few of the drivers flipped off the protesters or told them to go home or get a job.
Police Chief John Kreuziger showed up shortly after the demonstration started, saying he wanted to see if those in attendance needed anything. Some said afterwards they appreciated his support. A few of the protesters went on an ALDI run across the street for items like ice cream and sunscreen, while others showed up in their vehicles with cases of water, including staff from Dam Chicken, a newly opened restaurant in downtown Beaver Dam.
Sky Rollins of Beaver Dam was one of the first to show up.
"We deserve to not go out and constantly think about being killed or antagonized by the police," she said. Derek Chauvin, the officer seen on video with his knee on Floyd's neck for several minutes as Floyd cried out, saying he couldn't breathe, before falling limp, has been charged with murder and manslaughter.
News broke during the demonstration that the other three officers, Tou Thao, J. Alexander Kueng and Thomas Lane, were charged with aiding and abetting murder and manslaughter.
Rollins said she was there because all the officers surrounded George Floyd and none of them did a thing to help.
"All lives are not going to matter until black lives matter," she said.
Protests have erupted in all 50 states that have often turned into looting, arson and vandalism. In Madison, hundreds of people joined marches and peaceful protests led by black youth while, at night, some people broke into stores up and down State Street, destroying windows and stealing items while damaging property. Officers donning riot gear used pepper spray and tear gas to split up protesters around downtown after curfew. Beaver Dam's protest stuck to a roadside demostration with signs.
"I want to see a place where everyone is equal and nobody has to worry about anything just because of the color of their skin," Rollins said. "I want a world where I don't have to have a talk with my son that's not about sex, but because of the color of his skin. We're not equal. We haven't been equal. I fear we never will be equal until we actually stand up and we fight"
She said it's going to take white culture standing up and making a change.
Kaitlyn Herreman of Beaver Dam came with Rollins and others to support black lives, black people and George Floyd while spreading awareness, she said.
"Police brutality needs to end," Herreman said. "I think police need more training if they're that scared."
Franchesca Tetzlaff of Beaver Dam read a poem she wrote after visiting the Dodge County Fair with her friends and seeing symbols like Trump 2020 merchandise and Confederate flags. She said she wanted to protest against the unjust murder of George Floyd and other people of color.
"I want the people to understand black lives matter doesn't mean that only black lives matter," she said. "We know that all lives matter, but the point is that all lives cannot matter unless black lives also matter."
In a statement before the protest started, Dodge County Sheriff Dale Schmidt said the sheriff's office will protect the right to protest and would not infringe on anyone's right of free speech.
"It is important to remember that protests must remain legal and peaceful and must not violate the law or infringe on the rights of other citizens," he said in the statement. "Residents and business owners, I would like you to also know that no one has the right to trespass, vandalize or damage your property."
He added that the sheriff's office will work with local police departments and that the constitutional right to free speech doesn't allow anyone to break the law to exercise it.
On Wednesday night, during Common Council, Mayor Becky Glewen said she was glad to see the peaceful protest and that she and Kreuziger were in communication about the events and are both committed to making positive changes for the community and improving the outlook of justice.
"We want peace to prevail," she said. "We want to start here and make an impact in Beaver Dam."
Black Lives Matter Beaver Dam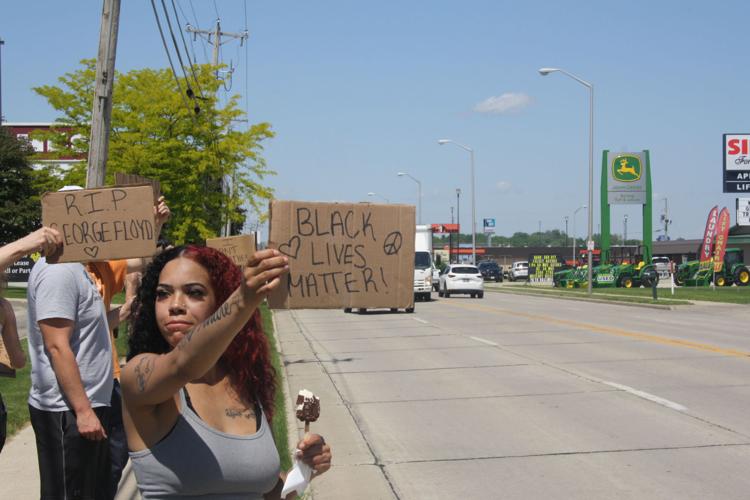 Black Lives Matter Beaver Dam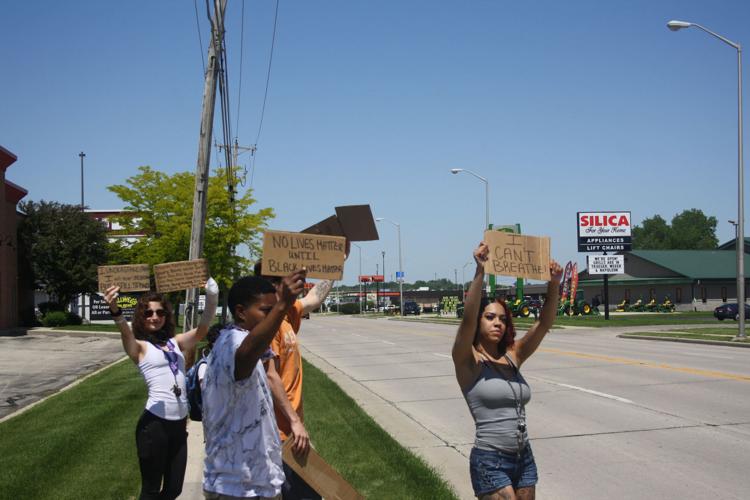 Black Lives Matter Beaver Dam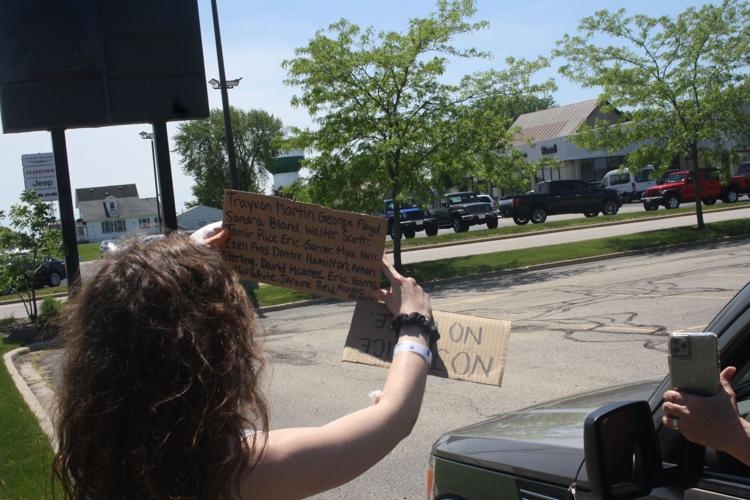 Black Lives Matter Beaver Dam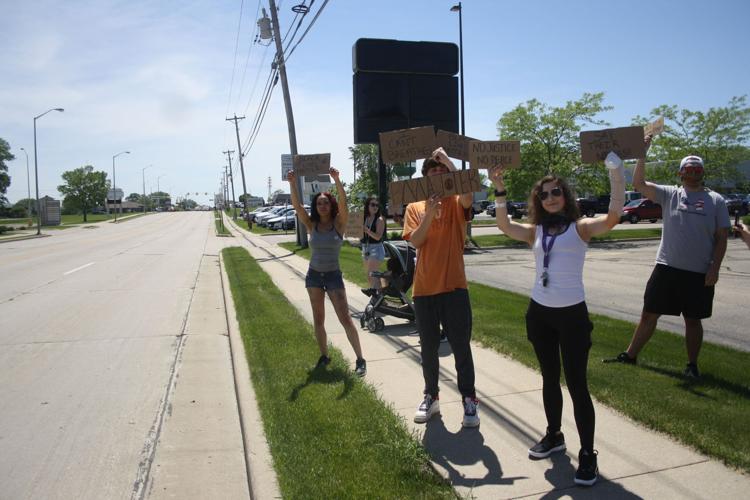 Black Lives Matter Beaver Dam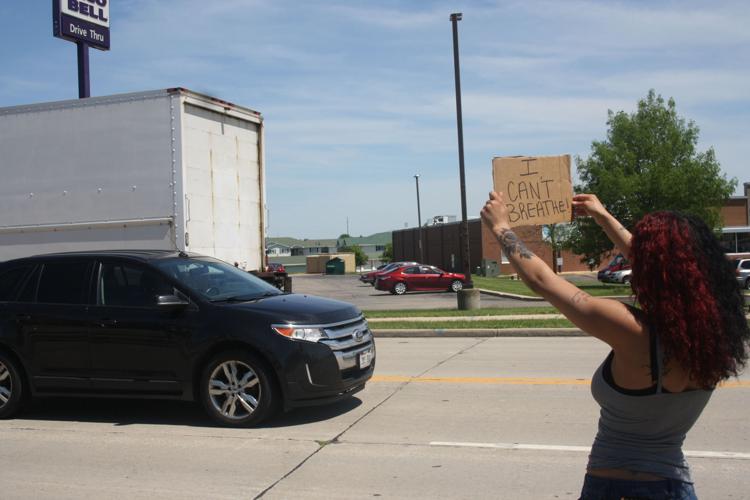 Black Lives Matter Beaver Dam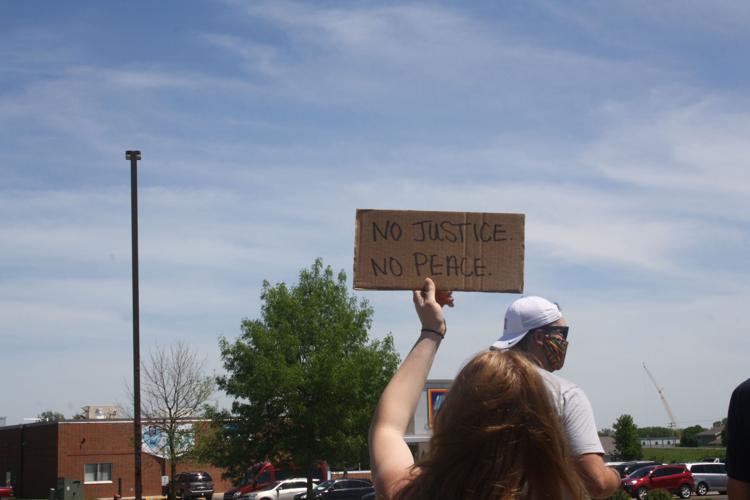 Black Lives Matter Beaver Dam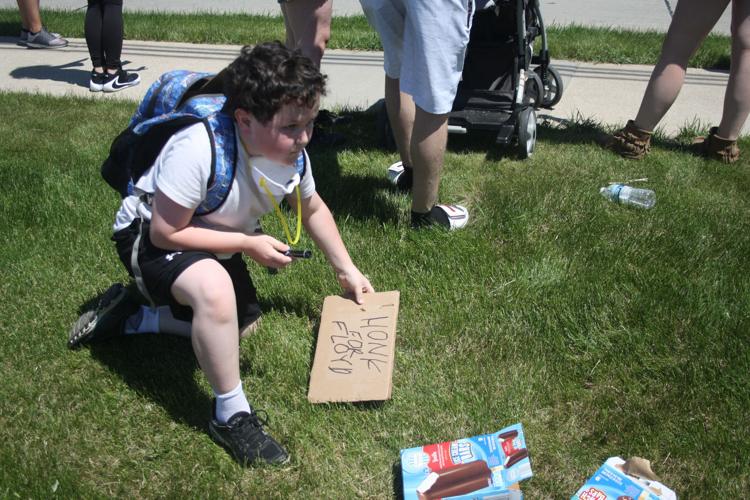 Black Lives Matter Beaver Dam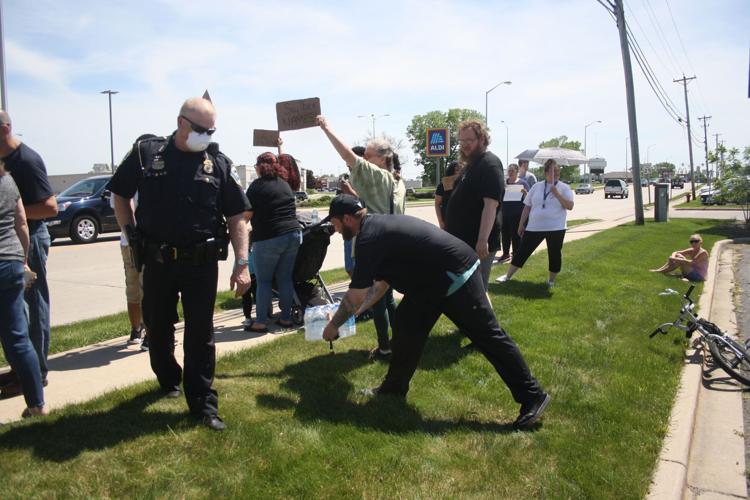 Black Lives Matter Beaver Dam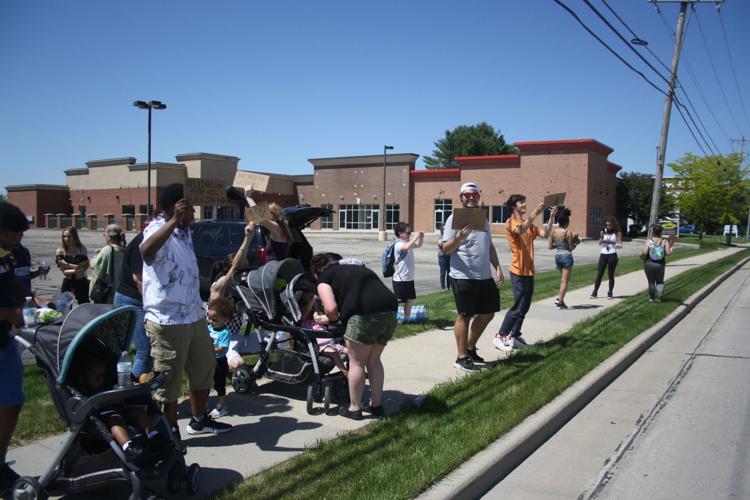 Black Lives Matter Beaver Dam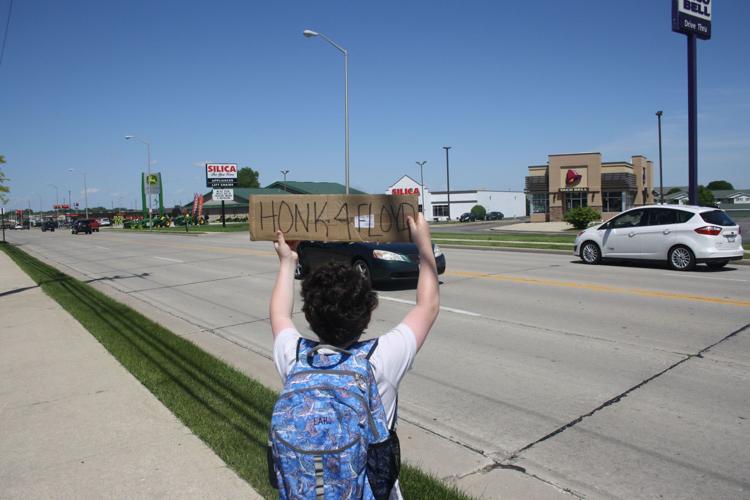 Black Lives Matter Beaver Dam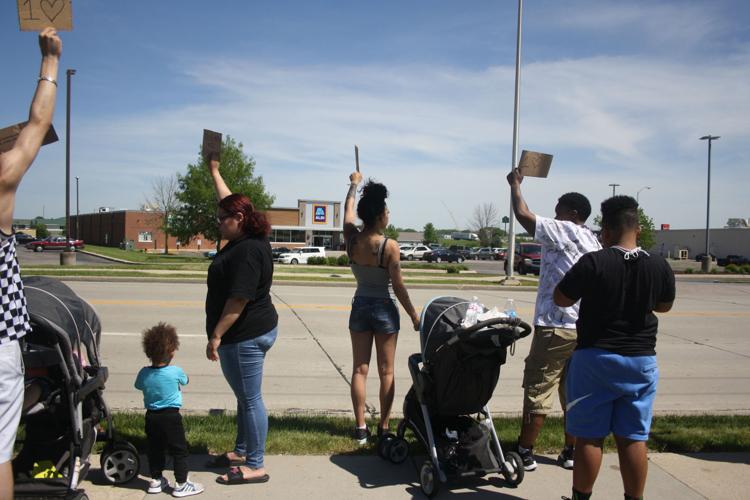 Black Lives Matter Beaver Dam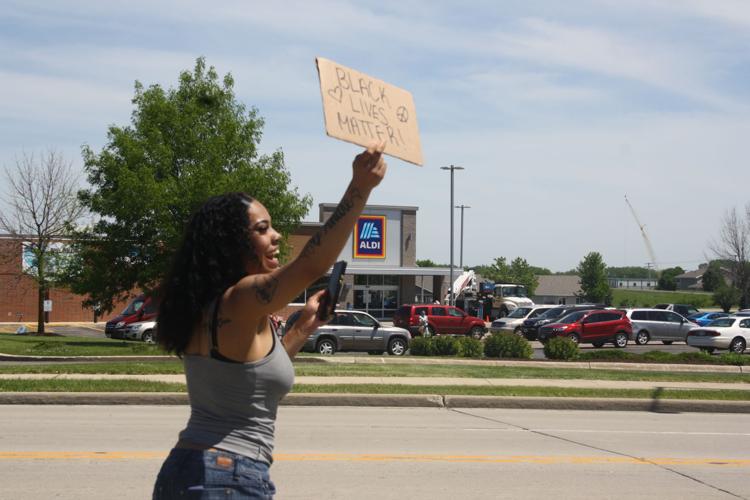 Black Lives Matter Beaver Dam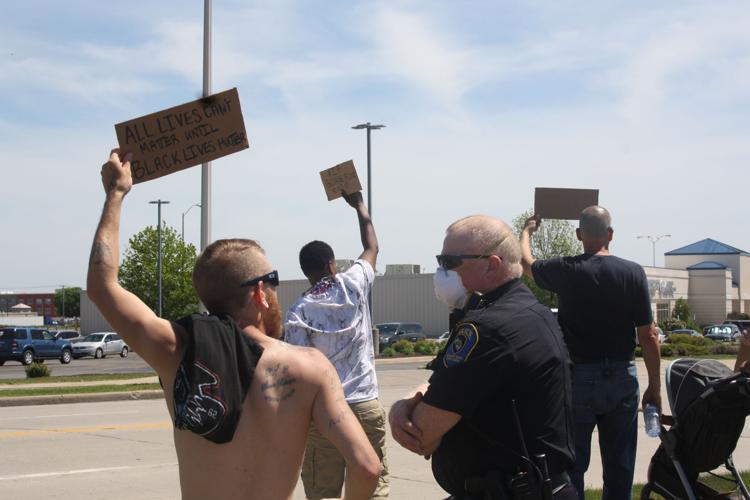 Black Lives Matter Beaver Dam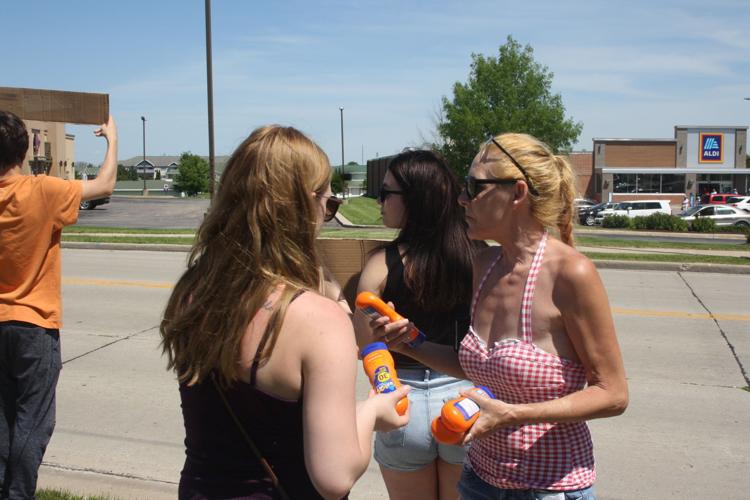 Black Lives Matter Beaver Dam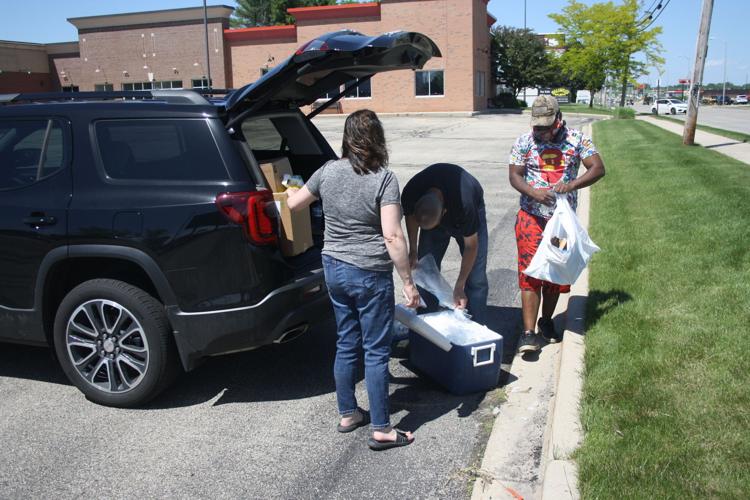 Concerned about COVID-19?
Sign up now to get the most recent coronavirus headlines and other important local and national news sent to your email inbox daily.