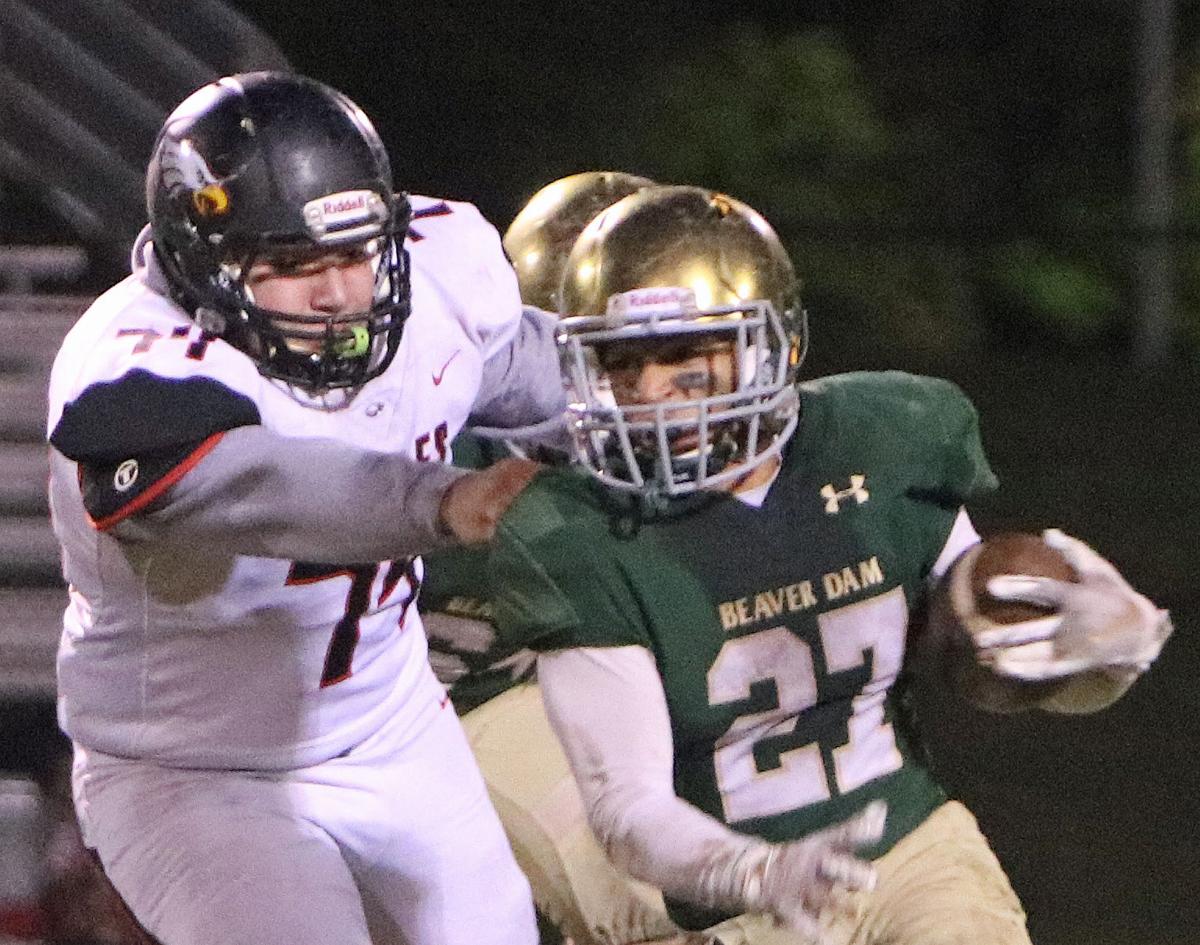 Beaver Dam School District cancelled some of its fall athletics programs following a letter Tuesday from the Dodge County Health Department recommending postponing athletics for four weeks.
In a letter sent at 4:30 p.m., Dodge County Public Health Officer Abby Sauer said "In light of the COVID-19 activity in our community, I advise school districts to successfully accomplish in person education for four weeks without high or moderate risk co-curricular activities that includes sports. Upon completion of this period, as a County Health Department, in partnership with you and school leadership, we will review the COVID-19 activity in your school district along with surrounding communities and make a recommendation for the potential introduction of co-curricular activities."
The recommendation would further delay the start of practice for football, boys soccer and girls volleyball — the sports included in the high risk and moderate risk categories — which originally were scheduled to begin on Aug. 4 (football) and Aug. 10 (soccer and volleyball).
The Wisconsin Interscholastic Athletic Association Board of Control voted on July 23 to push those start dates back to Sept. 7, and now following the Dodge County Health Department's recommendation, practice in those sports wouldn't begin until Oct. 1. And because of the number of days the WIAA mandates between first practice and first game, that means the first date for boys soccer and girls volleyball games would be Oct. 9 and the first date for football games would be Oct. 17.
As a result, the district will instead explore the WIAA's alternate fall sports season, which will begin in late winter and continue into mid-spring. The first day allowed for practices in that season will be Feb. 22 for girls volleyball, March 8 for football and March 22 for boys soccer.
In an email sent by the Beaver Dam School District to families in the district, the district stated, "Our district maintains frequent communication with Dodge County Health Department officials and takes the guidance and recommendations provided very seriously. As such, our district will adhere to these health recommendations and have decided to forgo the fall season for our moderate to high risk sports."
In the letter sent to families, the district acknowledged the gravity of the health department's recommendation and the district's subsequent decision to follow it. So moving fall sports to the alternate spring season isn't all that Beaver Dam High School is doing.
"In addition we will be providing opportunities for all our students, especially the student-athletes directly affected by this change, to stay involved in our school community and continue to train for their sports. Opportunities will be provided in strength and conditioning for possible lettering options. More information is forthcoming," the letter stated. "This change is bound to have an affect on our student-athletes who will cope in a variety of different ways. If you feel your student-athlete needs assistance in processing or managing this change, please feel free to reach out."
Also in the letter, Beaver Dam School District Superintendent Mark DiStefano recognized that there is no real optimal outcome as far as the continued battle against COVID-19 and the desire by athletes, coaches and families for high school sports to resume is concnered.
"I am disappointed in the reality of this latest adjustment we are compelled to make, but appreciative for the leadership and shared desire of our county partners to do all we can to proactively support continuing in-person learning as much as possible," he stated in the letter. "The pandemic continues to create challenging dynamics for all of us to navigate as a Beaver Dam family. We need to do all we can to stay positive and as a community we must all continue the efforts to do our part and contribute to positive outcomes in responding to COVID19."
Girls golf, girls tennis, girls swimming and boys and girls cross country — low-risk sports — will continue as planned, although competition in those sports will be non-conference as a result of the Badger Conference's decision on July 31 to not sponsor fall sports this year. The Badger Conference spans seven counties, making it impossible for the conference to have equitable schedules with so many different COVID-19 guidelines from county to county.
According to a post made on Facebook by the Waupun High School football program, Waupun has also opted to move football to the alternate spring season. Waupun athletic director Steve Lenz said via text Tuesday night that a press release was forthcoming from the district regarding fall sports.
Columbus High School, which physically is in Columbia County but which has district boundaries that span Dane and Dodge counties as well, had previously switched football to the alternate spring season, according to a press release from Capitol Conference Jeff Giese last Friday. The Capitol Conference also announced in a press release on Aug. 18 that all of its other fall seasons, including for low-risk sports, were moving to the spring.
Horicon/Hustisford in the Capitol Conference and Dodgeland in the newly-formed Eastern Suburban Conference — that conference was formed as a result of the WIAA's football realignment that was to take effect this fall — were both planning to have football seasons this fall, although that's likely to change for those Dodge County schools in the wake of the health department's recommendation on Tuesday.
Trailways Conference commissioner Rich Fronheiser, whose league includes Dodge County schools Dodgeland, Horicon and Hustisford for all sports except football as well as Randolph for all sports and private schools Central Wisconsin Christiand and Wayland Academy for boys soccer and girls volleyball, said via text message, "I don't have any comment at this point, sorry. Going to need some time for us to meet as a group and figure out what this means for us — we have 24 schools in 11 counties."
He did say that the conference has scheduled a superintendent meeting for Wednesday afternoon.
Mayville, which also is in Dodge County and is a member of the Flyway Conference, also has moved football, boys soccer and girls volleyball to the alternate spring season, according to athletic director Tom Noennig. The Flyway administration met Tuesday night and agreed to make the switch following the guidance of the Dodge County Health Department and also the Fond du Lac County Health Department, which made the same 4-week postponement recommendation to schools in its county Monday. The Flyway Conference has member schools in both counties.
Noennig said the conference is putting out a press release Wednesday.
Be the first to know
Get local news delivered to your inbox!