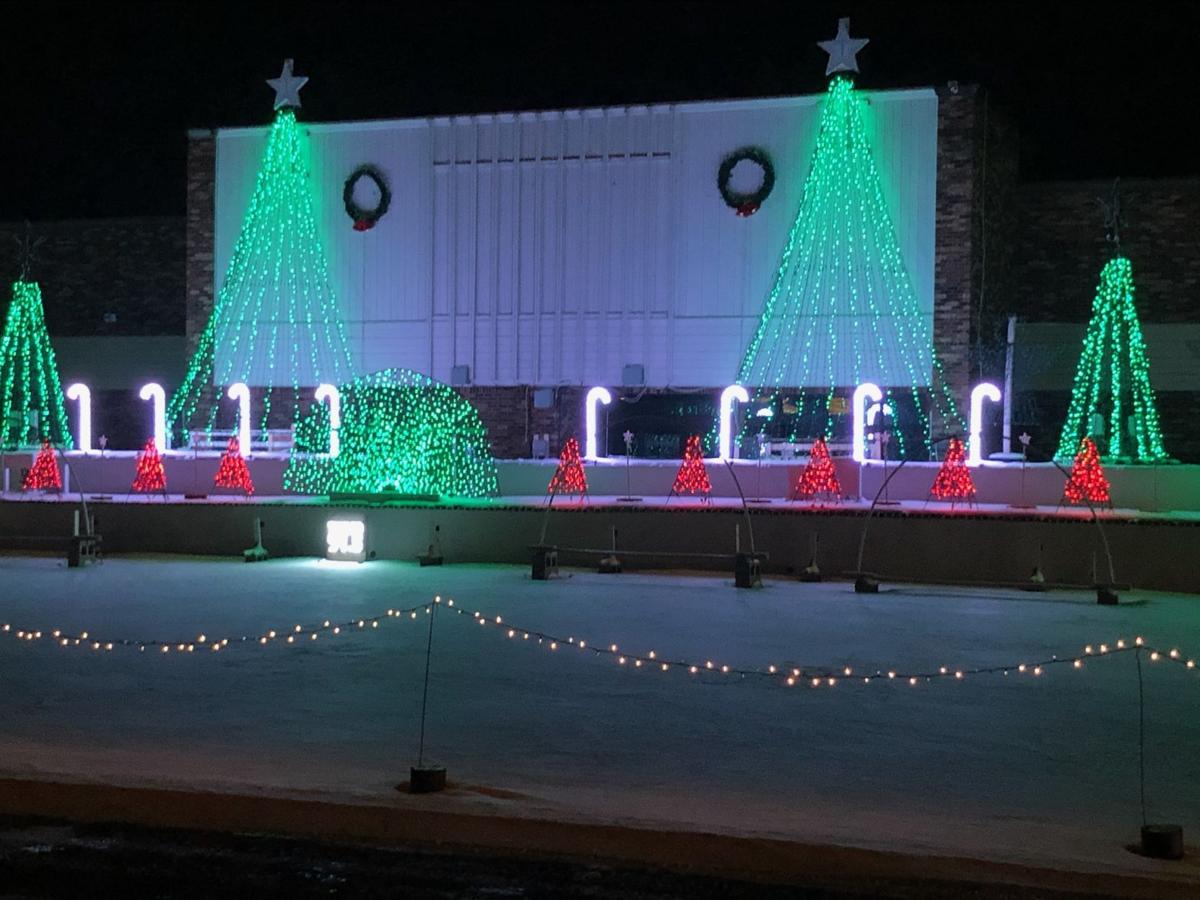 WAUPUN — Sam's Light Show, produced by Sam's Well Drilling and Advanced Energy Control of Randolph, continues to brighten the spirits of young and old in the New Year.
The free show of synchronized lights dancing to holiday music opened for the season Dec. 5, at 1134 West Main St. in Waupun. Organizers said the nightly festivities will last until mid-January, with two different shows beginning at the top and bottom of the hour between 6-10 p.m.
Those who attended earlier in the season may want to venture out again, as two new songs were added to the mix on Christmas Eve. Attendees are encouraged to honk the horns of their vehicle following the show as a sign of appreciation. 
Watch our videos for a sneak peek of one of the new additions, featuring "We Need a Little Christmas" by Pentatonix, as well as the favorite "Christmas Canon" by Trans-Siberian Orchestra.
Fave 5: Reporter Kelly Simon shares her top picks of 2020
Reporters at Capital Newspapers have been asked to compile a list of their five favorite stories of 2020. Like many of you, I'm having a hard time grasping that the year is ending when in many ways it still feels like March.
My colleagues and I have rarely seen one another since that time, but our work has not ceased. Coverage of the coronavirus pandemic has dominated the headlines this year and we have written "wash your hands, wear a mask and socially distance" more times than I care to count. But throughout the health crisis we've continued to cover city and county government issues, elections, court actions and the many changes taking place in our school and business environments. Bottom line, we are reporting daily on what you need to know.
That being said, I miss reporting on weekly arts, music and festivities in our communities. I relish taking photos and videos of people having fun. I long for the days of live entertainment, spending time at the county fair or watching a parade. It is at those type of events where I learn what brings our readers joy.
So the stories I've chosen to share from this past year are not heavy-hitters, but ones about your neighbors that are meant to do nothing more than bring a smile to your face.
As a bonus, my "Fave 5" list includes a video tour I produced of the fall colors at Dodge County's Ledge Park. Full disclosure: It's special to me not only because autumn is my favorite season, but also because it features music composed by my son, Eric.
Follow Kelly Simon on Twitter @KSchmidSimon or contact her at 920-356-6757.