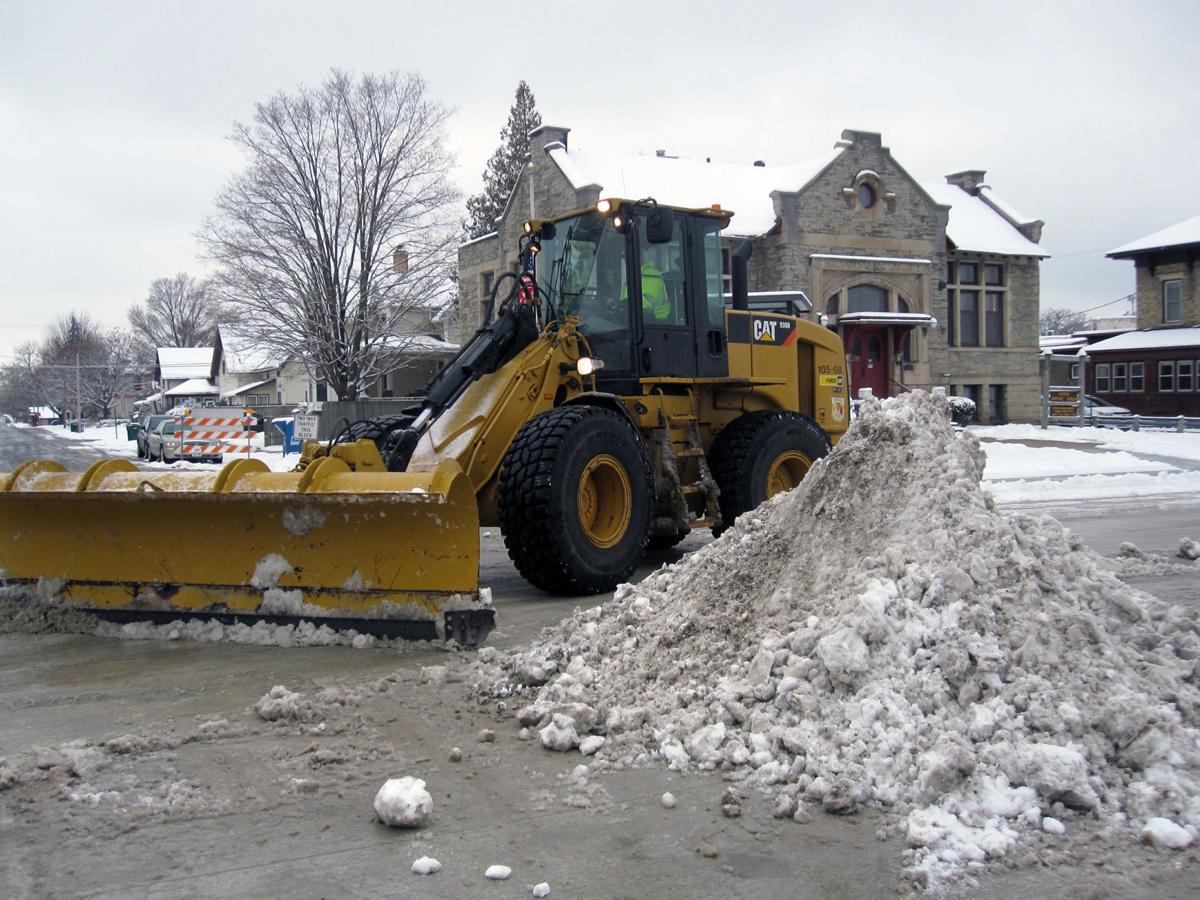 WAUPUN — Due to an unusual amount of snow and cold in October and November, improvements on Madison Street in Waupun will not be finished until next spring.
"Right now we're prepping for temporary asphalt to last through the winter, so snow plows can still clear the roads," said Dustin Parkhurst speaking from his Bobcat. "All we needed was another week and a half to finish, but unless the weather gets better soon we'll have to finish next year."
Parkhurst said all this is necessary because freshly poured concrete freezes in cold weather.
"It just doesn't set-up right when that happens," he said.
"The first two blocks, up to Brown Street, are basically complete," said Waupun Director of Public Works Jeff Daane. "We've got about half of the curb and sidewalks in. The road will be reopened as soon as we take down signs, and make it so everyone can get in and out of their driveways. Starting Wednesday we plan to pave all the intersections and get an inch of blacktop down."
There is no estimate of the cost involved.
"Obviously in the spring they'll have to dig out some of the gravel they put in place and that will delay things a little bit, but I have no idea how much it's going to cost," Daane said.
Daane said it will take the crew about a week to get things back to normal this week and next.
"When we get good weather we get quite a bit done in a day," said Daane. "Unfortunately it wasn't cooperating with us this fall."
Homeowners in the impacted area have been notified of the delay, and have been reassured that progress will be made as soon as possible. Among the items addressed in the notification are:
Sidewalks: The areas that are not complete will be graveled to provide a solid surface for pedestrians. We recognize that this will be more difficult to maintain but are asking property owners do their best to keep a walkway open to pedestrians until crews return in the spring to complete cement work.
Driveway approaches: Unfinished driveway approaches will be graveled for the winter to provide you with access to your homes. Crews will return in the spring to complete cement work and you will receive advanced notification prior to their arrival so that you can plan accordingly.
Traffic signs: Stop signs will be installed over the next several days. All other signage will be temporary through the winter.
Street markings: Street markings will be painted in the spring.
Paving and landscaping: All remaining concrete, blacktop and landscape work will resume in the spring.
"Residents will notice that crews will remain onsite through the next week finishing work," Daane said. "We will notify the public as soon as the street is ready to be open to traffic (likely within the next week). At the earliest break in weather next spring, crews will return to complete the balance of the project. While this is not optimum, we feel it protects the investment that city taxpayers are making and ensures a quality outcome on a project that we hope will last for many years to come."