Wisconsin's testing capacity for COVID-19 is up nearly six-fold from three weeks ago, but some people with symptoms who want a test say they're still not able to be tested.
The state on Friday reported 3,068 cases of COVID-19, including 128 deaths, but health officials have said the true tally is likely five to 10 times higher because many people go untested.
Fifteen labs, including two public health labs and other labs at hospitals, can collectively test about 3,350 samples a day, state Department of Health Services spokeswoman Jennifer Miller said Thursday. That's up a few labs, and down about 150 tests a day, from an estimate provided Monday.
Marsha Berigan, a Stoughton mother of four, has been tending to her 2-year old twins, both of whom have had a fever since mid-March.
She said a doctor told her that her children likely have COVID-19 but did not meet the requirements to be tested. A state health department nurse offered the same conclusion, she said.
The twins' cough and other COVID-19 symptoms subsided after a few days, but the fever has held for more than three weeks, worrying Berigan about whether the problem is coronavirus or something else.
"I want the test to rule it out," she said. "They might need treatment for something else. It's frustrating because I don't know what's wrong with them. The doctors said they're OK. But what if they're not?"
Test collection kits and chemicals used to run tests, called reagents, are often in short supply, limiting the state's capacity, health officials say. National commercial labs also accept samples from Wisconsin.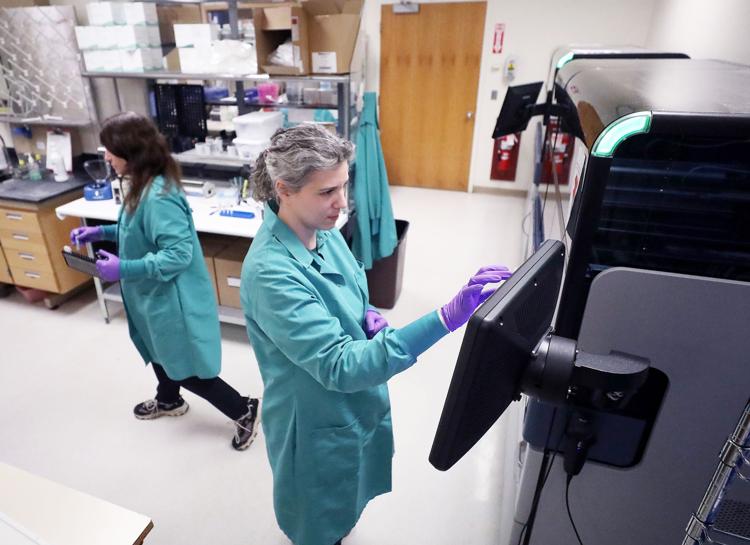 The state has said doctors can use their discretion to decide which patients should be tested, but has asked them to prioritize hospitalized patients and symptomatic health care workers. The next priority groups include nursing home residents, people 65 and older or with underlying health conditions, and first responders.
People who are not in such groups and have mild symptoms are among a third category for testing if they're in communities with many hospitalizations for COVID-19.
However, on Friday, a state health official went a step further, citing the increased capacity and saying "there really should not be any restrictions" on ordering tests, except at the two public health labs.
"Any provider, if they feel like it's the best thing for their patient, can order a test and send it to one of these other labs," said Dr. Ryan Westergaard, a medical officer for the state health department.
Madison labs
The Wisconsin State Laboratory of Hygiene, at UW-Madison, can do about 400 COVID-19 tests per day and soon should be able to do 500, said Dr. Allen Bateman, assistant director of the lab's communicable disease division.
The Wisconsin Veterinary Diagnostic Laboratory on campus has loaned equipment and reagents to the state lab. The vet school lab is also producing a transport media that preserves patient samples for testing, which has been a big help, Bateman said.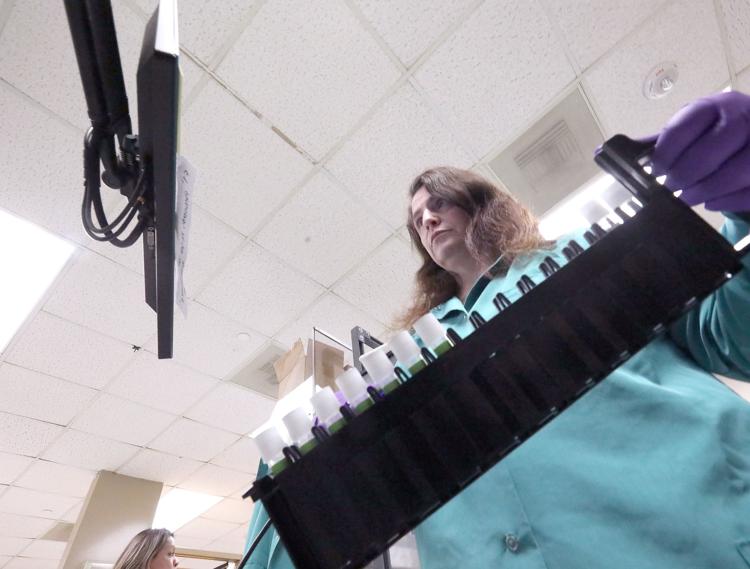 "We anticipate that as supplies become more available for commercial test kits, additional labs will be able to test in the coming weeks, which will both increase capacity and lead to faster time to result," he said.
A separate lab at UW Health tests about 250 to 400 samples a day, recently adding an automated method that produces some results in a few hours, said Michele Marggi, lab director. Rapid testing, with results in about 45 minutes, could start soon.
The lab is mostly testing patients with symptoms and employees who may have had contact with a COVID-19 patient, and is not doing widespread testing.
While the UW Health lab has equipment capable of running 2,000 tests a day, it only has enough reagents in stock to do 6,000 tests overall. "We could run 2,000 a day, but we'd be done testing in three days," Marggi said.
Campus capacity
Gregory Gelembiuk, a scientist at UW-Madison who has done research on viruses, said Wisconsin should tap research labs on campus, many of which are idle because of the "safer at home" order, to expand COVID-19 testing as some states have done.
"Potentially you could have had tens of thousands of tests being done per day," Gelembiuk said. He and 10 other campus researchers sent a letter March 30 to Gov. Tony Evers asking the state to "engage" with campus labs that "can work in nimble and creative ways."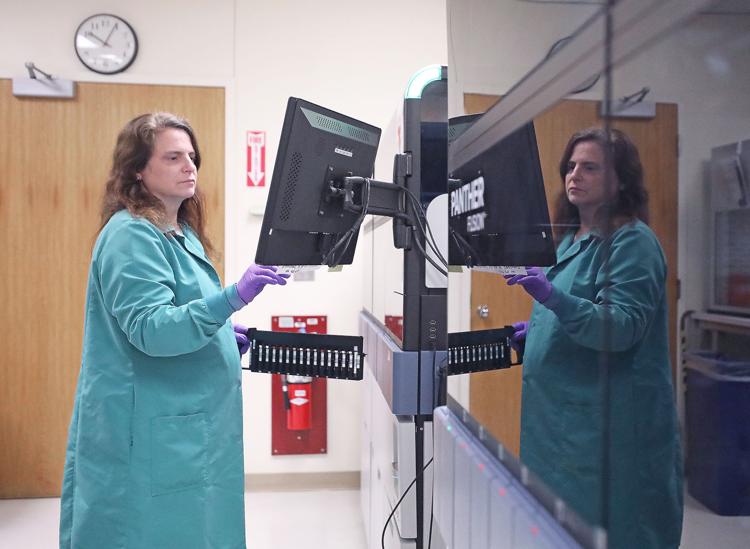 But labs must be federally accredited to test human samples, said Dr. David Yang, medical director of UW Health's lab.
"You can't start running patient testing anywhere," he said.
Photos: A look at how COVID-19 is affecting Wisconsin
Concerned about COVID-19?
Sign up now to get the most recent coronavirus headlines and other important local and national news sent to your email inbox daily.