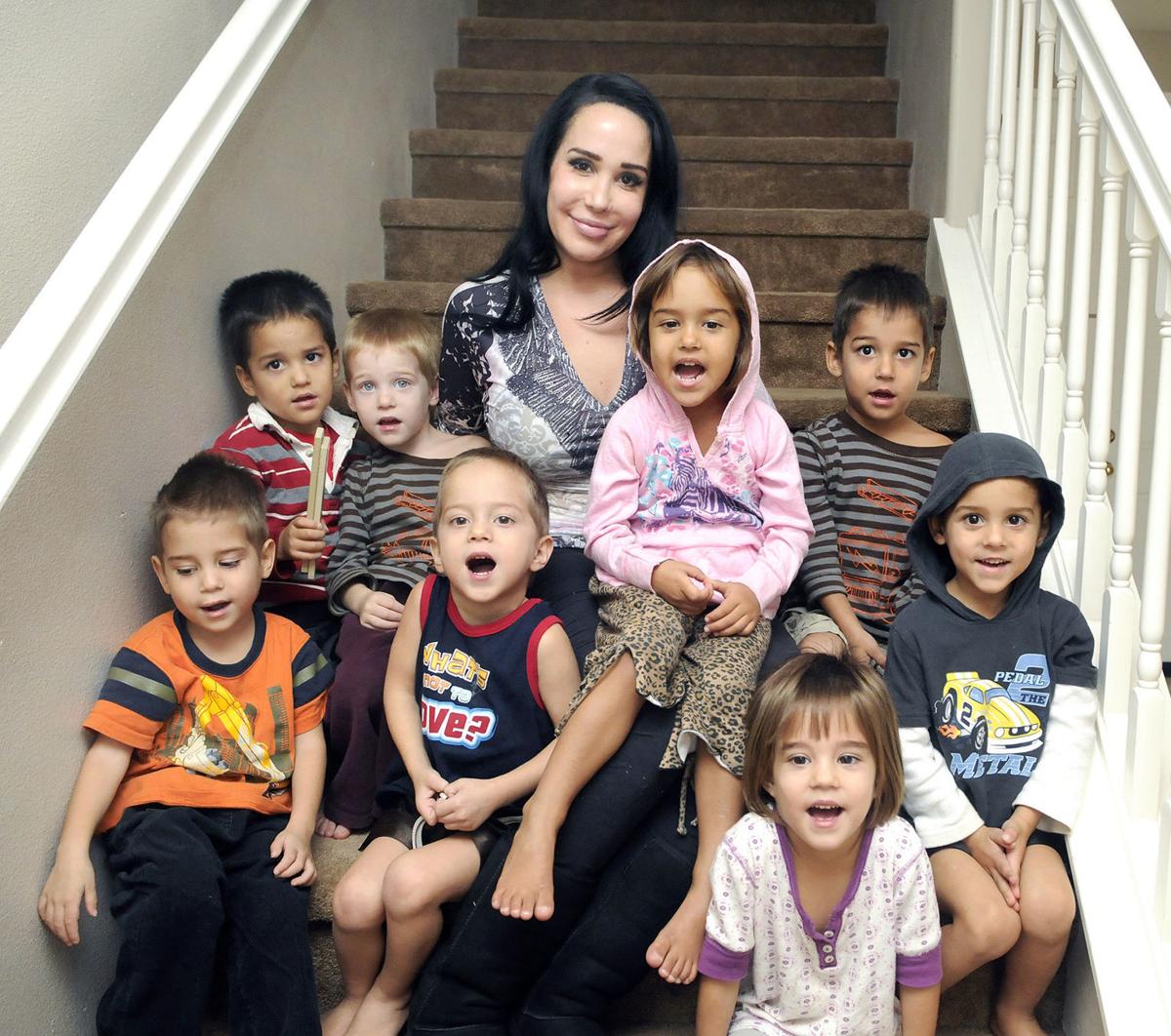 I am not sure if I should capitalize that word, since it was coined specifically for one woman who capitalized the title as well as the activities surrounding the handle. Having a one-word moniker recognized by the masses was the least of her offenses.
Mother's Day reminded me of all that is sacred about being a mom: committing to other human beings and savoring the joy of sharing life. That whole Octomom thing goes against all I believe to be true about family and healthy lifestyles.
Taking something as beautiful and personal as birth and family and turning it into a circus for profit really ruffled my feathers. She didn't have a baby, she had a litter. She didn't start a family like so many people hope to do; she added eight lives to six other needy young people in a household.
For some reason, at the time she hit the news, I was incensed about the whole deplorable spectacle. A woman was made famous, a medical miracle — or anomaly — occurred, and the media had a field day. All because of the unethical doctor who orchestrated it and a woman who didn't mind being a Guinea pig as well as a freak show.
We are a society of unlimited possibilities, so it was bound to happen sooner or later. Someone would try and see how many babies can be bred in one birth. Ordinarily I would applaud the research that involves new innovations. More often than not, I am a cheerleader when it comes to thinking outside the box, pushing the envelope and exploring all the possibilities. Why then am I judging one woman's right to procreate?
Because she had six children already? I know a lot of families with more than six children, including many of my relatives. Because she wasn't married? That is not only none of my business, it is so yesterday. Because she had no means to support 14 children? That would be condemning someone for being poor.
Maybe it was because she hired a public relations firm and was scouting for deals on a reality TV show instead of thinking about feeding and caring for her little ones. Or maybe I know too many people who want more than anything to have a child and can't. This fiasco put assisted reproductive technology in a controversial position.
Maybe my real contempt came when she lied about being on financial assistance and was accused of welfare fraud, when she posed nude for magazines and made an adult film, danced in men's clubs, and did I mention all the lying?
It's time for me to get over it. It is none of my business. After addictions and rehabilitation, she noticed that her daughters were displaying similar traits; she really wanted to straighten her life out. I should applaud her stamina and give credit to her attempts at turning her life around.
Plus, she said she never wanted any attention and that her manager made her do porn and her doctor lied to her about how many embryos he implanted. It all resulted in one hot mess.
According to a Dec. 15 New York Times article, the children seem to be doing well. They attend school and carry on, the older ones helping the eight, as they are called. Journalists who interview them find them polite and eloquent.
My hope for her and her family is that they live a quiet life, get the education they need to make healthy choices, and that everyone learns something from this unusual and very complicated circumstance. Claiming to be the forever victim is pathetic, but not a crime.
Nadya Suleman still is looking for a reality TV show and wants to write a book. Somehow that contradicts her voicing a desire for a quiet life out of the spotlight.
With a life full of contradictions, it is nice to know the children are well-behaved and considerate. They might not have gotten that from their mom.
Kay Stellpflug is an educator and trainer in interpersonal and professional communications. She works and lives in Beaver Dam and can be reached at kaystellpflug@gmail.com.
Catch the latest in Opinion
Get opinion pieces, letters and editorials sent directly to your inbox weekly!