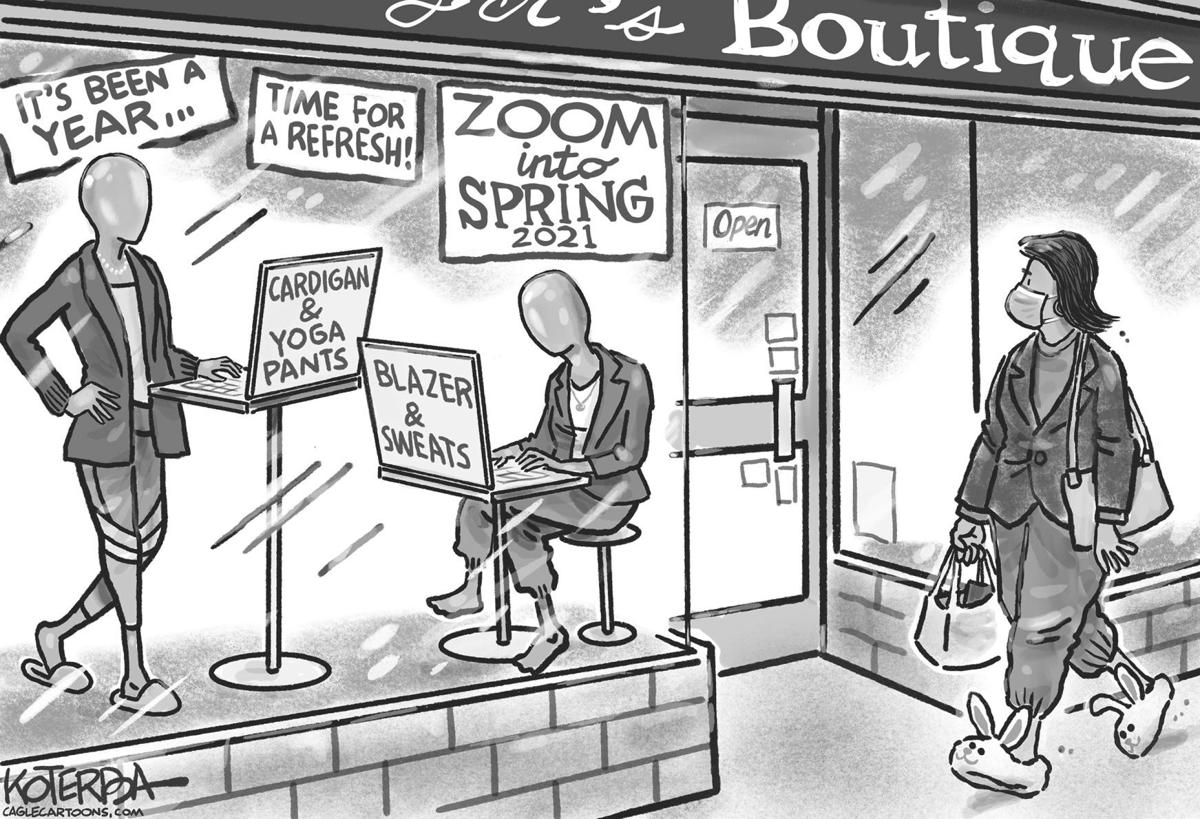 Redesigning and redefining workspace is a moving target considering all the changes over the past few decades.
Cubicles or open concepts, windows or artificial lighting, ergonomic chairs or bouncy balls, and stand-up desks are all part of the ever-changing corporate offices. Workspace has gone from adorning your office space with plants and family photos to clear, clean surfaces and back to personalizing it. Every kind of feng shui recommendation to whatever is current at the time has been tried.
What is current at this time, is no corporate office at all. The COVID-19 pandemic has required every workplace to rethink the most efficient way to keep business as usual without the usual amount of real live people in place. Out of necessity beautiful offices were abandoned and replaced by kitchen tables, basement nooks, and coffee tables with camp chairs.
With no more access to the cafeteria, workout room and elaborate technological equipment at hand, employees and management alike have made due. Some businesses sent three computers home with employees, some sent treadmills or exercise bikes or ellipticals to homes, some even replaced the camp chair with ergonomic high end office chairs, compliments of the parent company.
Determining what the world of work will look like in a decade, one needs only to review what has transpired. Flexibility and adaptability have been put to the test. In the past year, work had been remote, remarkable and reimagined. Projects were sent from cabins and cars and corrals. Corporate headquarters were vacant while products were ordered, manufactured and sold.
Called the new hybrid office work models, the platform for flexibility has come of age. Standing desks with a treadmill or Nordic track was just the beginning. There are now reclining seats with a computer monitor stand and magnetic desk surface, and this can be utilized anywhere, not just in a building with the company logo on it.
I have heard the phrase "unbundling your organization." Wow. That's right up there with outside the box, pushing the envelope and embracing change. The truth is, this is all of these things and more.
What started out as shutdown has evolved into opening up an array of possibilities none of which allows for a return to normalcy. Meetings in the boardroom and staff conference areas were not always as productive as some would have liked. Yes, they were even called giant time sucks. Virtual meetings take less time, get to the point, no side conversations or major distractions.
If done properly they have been inclusive, specific and save time and money. No arguments over coffee and donuts, because everyone can bring their own. Everyone is in view, and everyone has a seat at the table—virtually speaking.
I should be making the case for in-person, face-to-face exchange with eye contact and hand shaking, but honestly, I believe there are ways to mix both in-person and remote business to suit employers and employees.
The truth is that the look of the world of business is changing rapidly whether we adapt to new modes of operation or not. Research has delivered some stark observations and states that 70% of managers' workload is expected to be done by artificial intelligence and automation by 2024. If that doesn't start rewriting job descriptions and redesigning workspaces, I don't know what would. Managers will become more coach than commander, fostering collaboration and be less involved with the technical aspects.
Shrinking real estate instead of building elaborate showcase spaces is also under consideration. Moderation and a mix will be the key to keeping excellent employees and growing a business. And let's be honest, wearing pajama pants and slippers with a work shirt has its own appeal.
The idea of work taking place in the mountains as well as the modules is more than appealing. Home environments are not all set up to foster maximum focus and output, but a combination of in-person and remote does seem the future of the workplace.
Now, about that office party…
Kay Stellpflug is an educator and trainer in interpersonal and professional communications. She works and lives in Beaver Dam and can be reached at kaystellpflug@gmail.com.