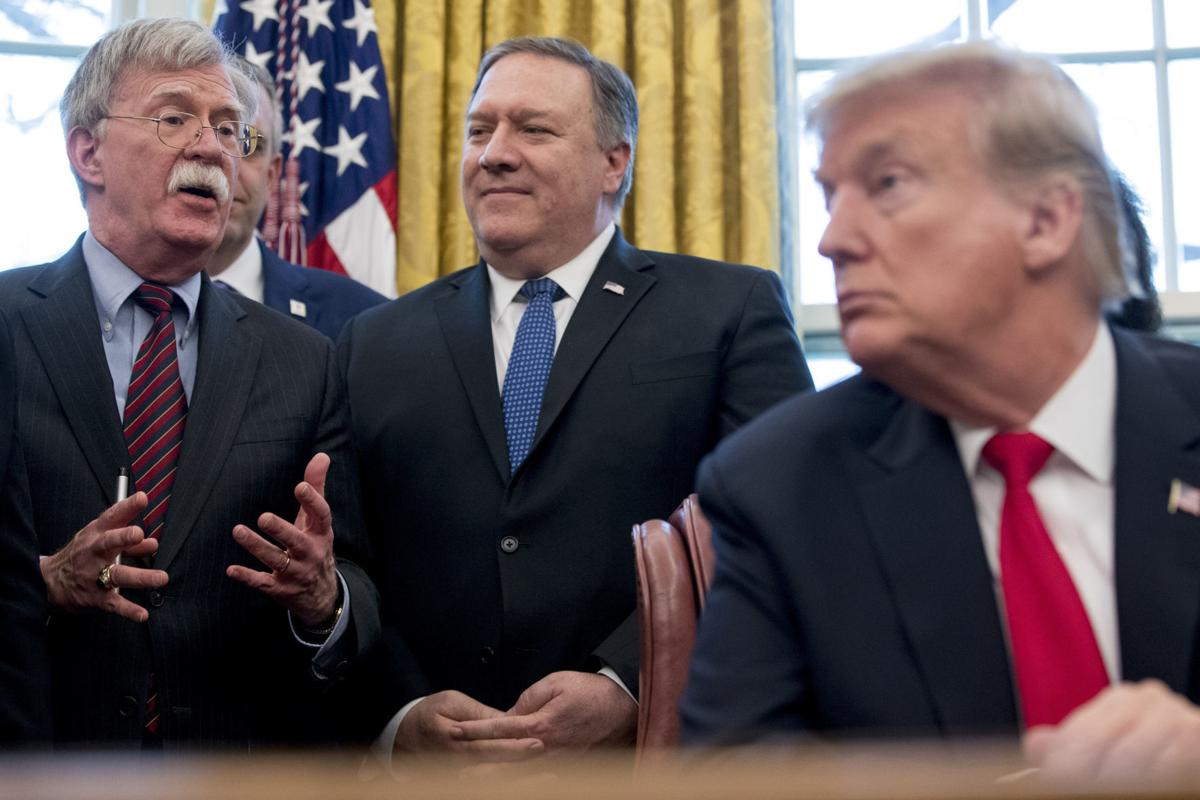 John Bolton has cemented his place in history as the Paul Revere of our time — that is, if Revere had waited until the British had burned everything down before he warned that they were coming, and then tried to profit from the wreckage. The allegations Bolton makes in his new book about his former boss, President Donald Trump, are both deeply disturbing and utterly believable. Which makes it all the more inexcusable that Bolton neither resigned in disgust nor told America earlier what he knew.
What the hawkish White House national security adviser did instead was to stay in place until Trump fired him last September, then decline an invitation to testify before the House impeachment hearings while securing a fat tell-all book deal — leaving America saddled with a president who Bolton knew to be dangerously unfit. Bolton's choice to make his revelations at this late date, in this way, is pathetically self-serving.
But the revelations themselves are an important addition to the record.
Bolton's book, "The Room Where It Happened," alleges that Trump pressed Chinese President Xi Jinping to aid in Trump's reelection by buying more U.S. agricultural products. Seeking a foreign government's help for his political prospects is exactly what Trump has been credibly accused of regarding Russia — and was properly impeached for regarding Ukraine. So it's not as if this allegation is completely new territory.
But what makes it especially shocking is that Trump allegedly made clear he was willing to brush off China's human rights violations, to the point of telling Xi that he should "go ahead with building" concentration camps used for the Orwellian "re-education" of the minority Uighurs. As Bolton put it, this "meant we could cross repression of the Uighurs off our list of possible reasons to sanction China, at least as long as trade negotiations continued."
So not only was America's president willing to withhold military aid from a beleaguered ally (Ukraine) for the sake of his personal political needs, he also was willing to enable human rights abuses on an epic scale.
Other reported details from the book provide more examples of Trump's stunning ignorance about the world. Bolton writes that Trump wasn't aware Britain is a nuclear power, though it was the first member of that exclusive club after the U.S. and Russia, and is America's closest ally.
No wonder Bolton, a lifelong conservative, said over the weekend that he considers Trump's potential reelection a "danger for the republic."
Trump maintains the book's claims are false, which means nothing coming from a president whose trail of lies is unprecedented. This is, in the end, a book with no heroes — just an opportunistic author, an unfit president and a Republican Senate whose refusal to do its duty and remove Trump looks more egregious all the time.
Catch the latest in Opinion
Get opinion pieces, letters and editorials sent directly to your inbox weekly!