FALL RIVER — The way the Fall River prep girls volleyball team had been playing all season long gave coach Laura Trautman and the Pirates all the confidence they needed heading into Tuesday's matchup with Pardeeville.
The Pirates swept the Bulldogs 25-6, 25-15, 25-12, earning the Trailways West Conference title outright and capping a regular season in which they did not drop a set in league play.
"I think it means the world to them," Trautman said. "I think they've worked really hard. It's just a good way to end a conference season finishing 7-0 and we didn't lose a set. Now that it's done and over with, that was a huge thing for the girls."
The conference title is the first for Fall River since the Pirates won the Trailways South Conference title in 2015, in Ruth Leitzke's last season as coach. Trautman took over the following year.
With the Pirates (21-8, 7-0 Trailways West) winning Tuesday night with a sweep, it marks three straight seasons where the conference champions didn't lose a set. Randolph accomplished the feat the previous two seasons. The Rockets finished second this season with a 6-1 record after sweeping Montello on Tuesday night.
"We made history for our school, so I think that's pretty cool," senior Sam Leisemann said.
Leisemann said she wasn't nervous going into the last league match of the season and it showed as the Pirates started the first set out with a 19-5 run.
However, the Bulldogs (2-19, 0-7) made things interesting in the second set when they took a 7-5 lead.
"I thought they're playing good enough," Trautman said. "They're going to do fine. … I was relaxed. It was fun watching them. The crowd was into it. It was cool."
Leiseman said the Pirates refocused, which helped them knock off the next 10 points to take a 15-7 lead. From there, the Bulldogs couldn't catch up as Fall River eventually took a 22-9 lead.
"Really, we were just saying, 'Hey, let's get it done,'" Leisemann said.
Trautman said the Pirates got it done in three sets because of the way Leisemann (eight aces) and Rebecca Tramburg (five aces) were serving.
You have free articles remaining.
Keep reading for FREE!
Enjoy more articles by signing up or logging in. No credit card required.
"They've serving tough," Trautman said. "Sam was serving tough. She had that jump serve going."
Leisemann gave credit to her teammates for the way she served.
"I had my whole team behind me," she said. "We've been working more on serving because my serve in the beginning wasn't really great. I had the help from my teammates to give me little pointers and stuff to help me get along with my serves."
Leisemann also finished with a team-high 13 kills to go along with 12 digs. Lexi Rozinski led with 20 digs to go with eight kills and two aces. Maddie Gregorio led with four blocks to go with six kills and two aces.
Once the second set was done, Fall River put the third set away, starting with a 13-1 run. The Bulldogs did go on a 7-4 run to cut the deficit to 17-8, but couldn't get any closer than that.
"I'm glad that we got it done in three," Leisemann said. "It was a nice easy sweep and it's pretty cool to make history."
Fall River vb trophy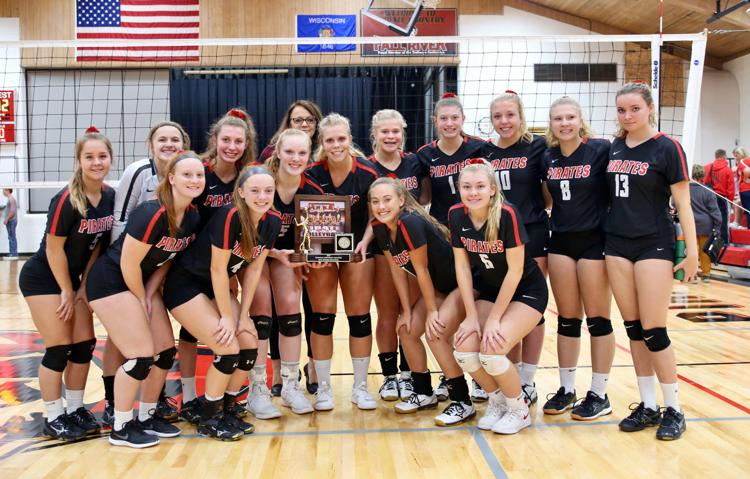 Savannah Manthey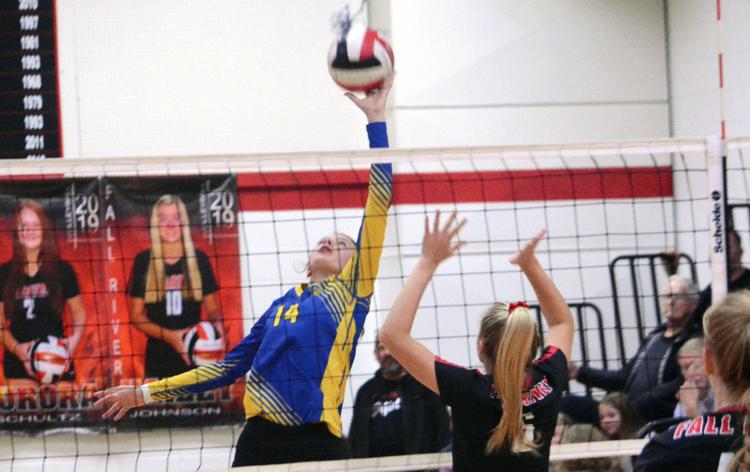 Maddie Gregorio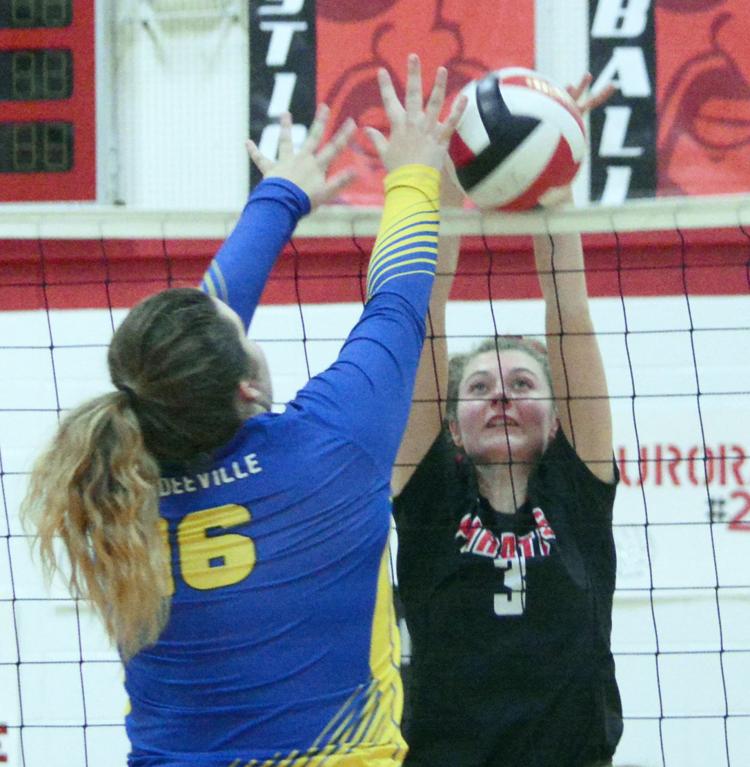 Sam Leisemann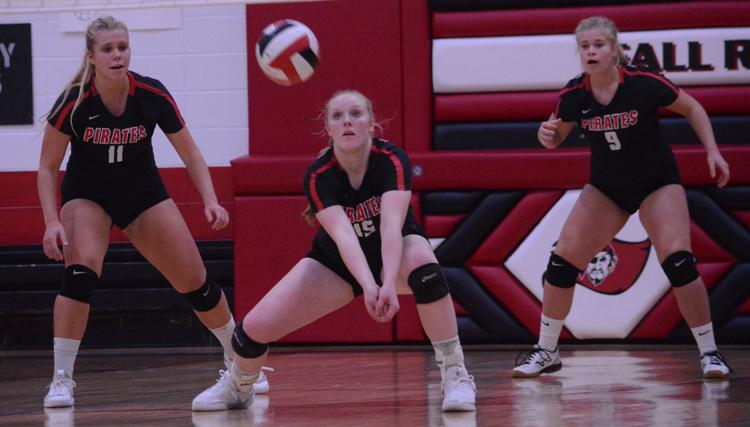 Maddie Gregorio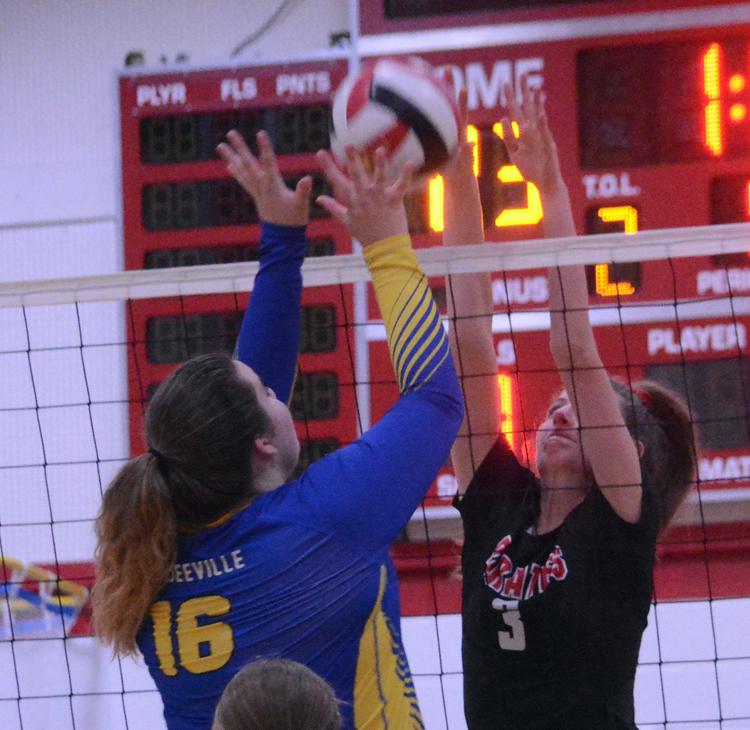 Lydia Jenatscheck.jpg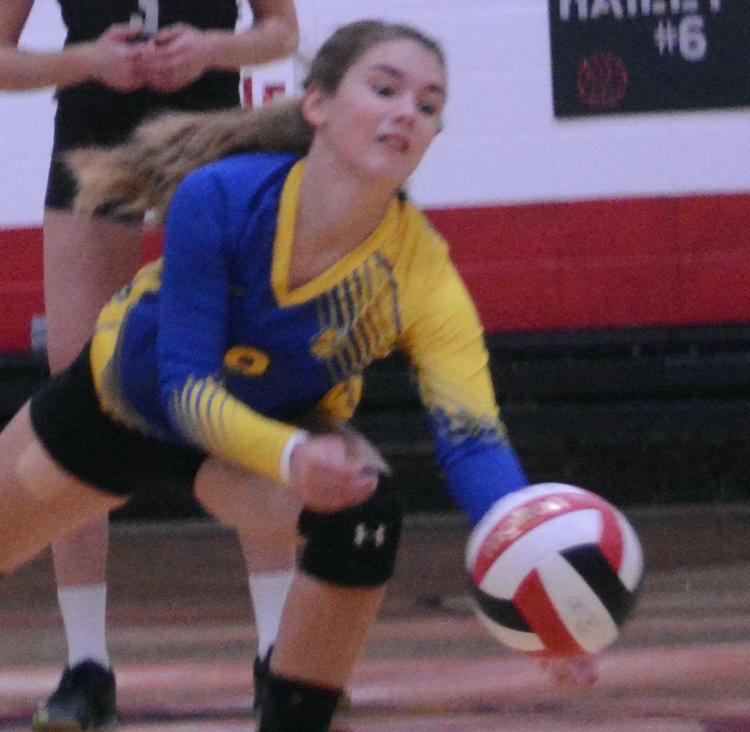 Carly Hebl.jpg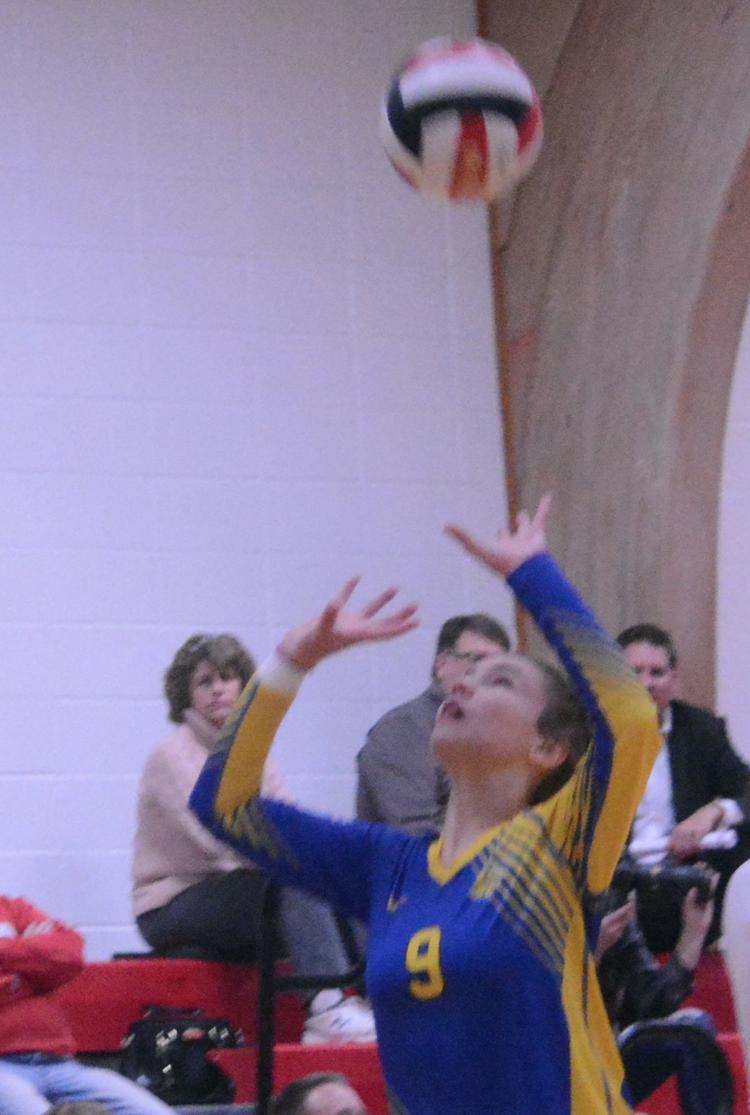 Aspen Klubertanz.jpg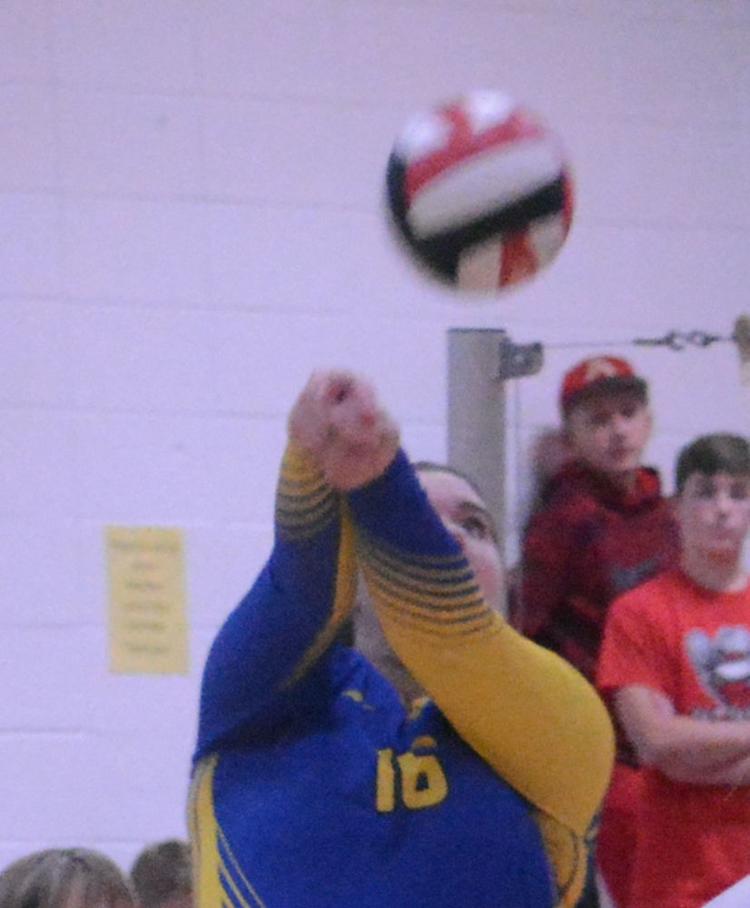 Brooke Peterson.jpg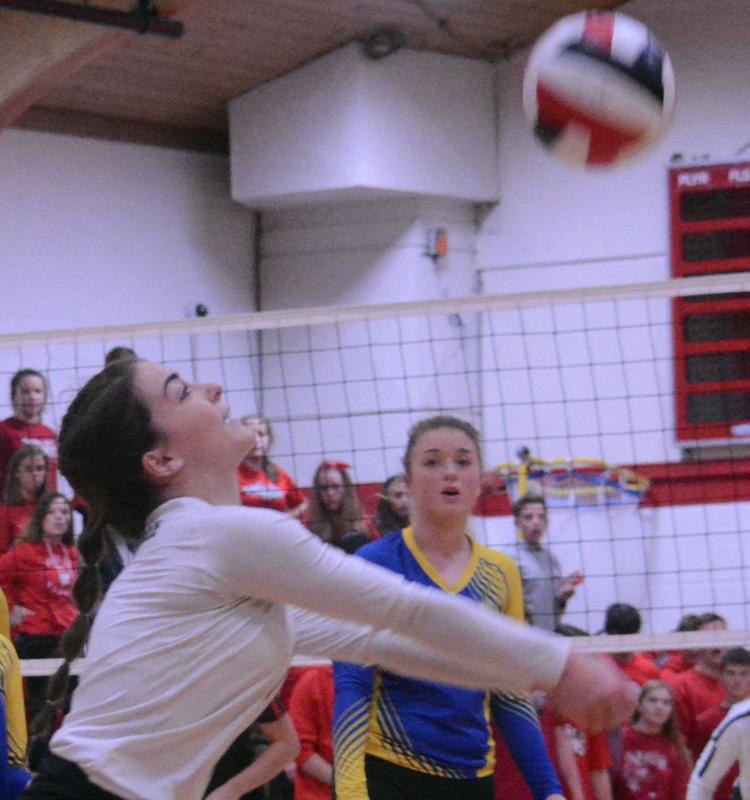 Taryn Schwartz.jpg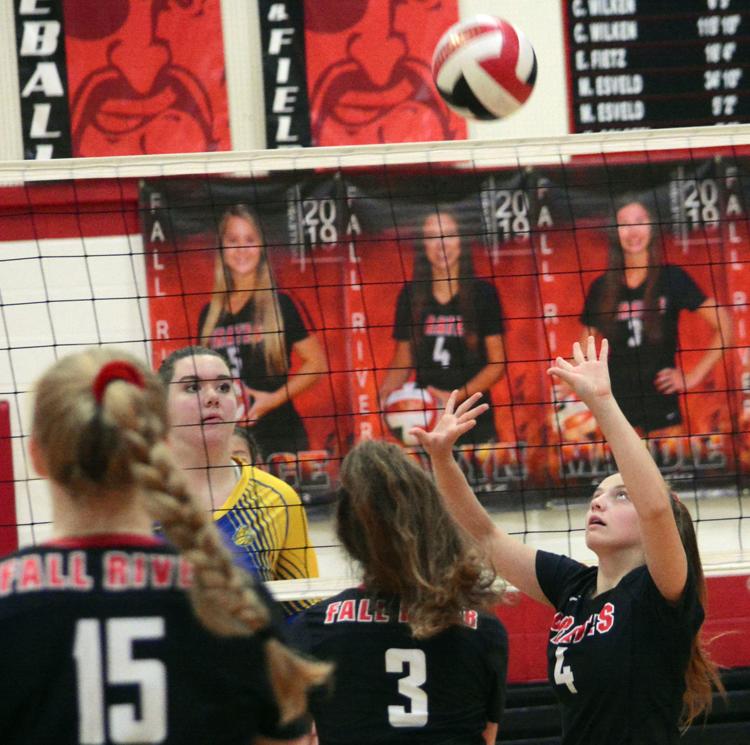 Taryn Schwartz 2.jpg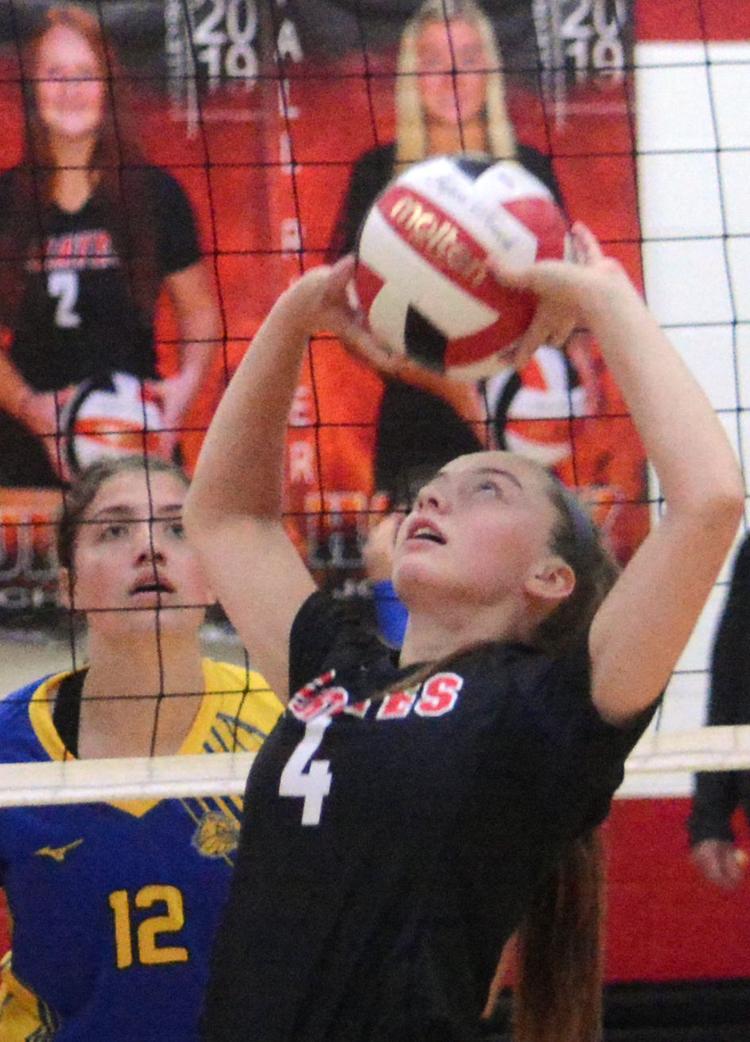 Hailie Gilbert.jpg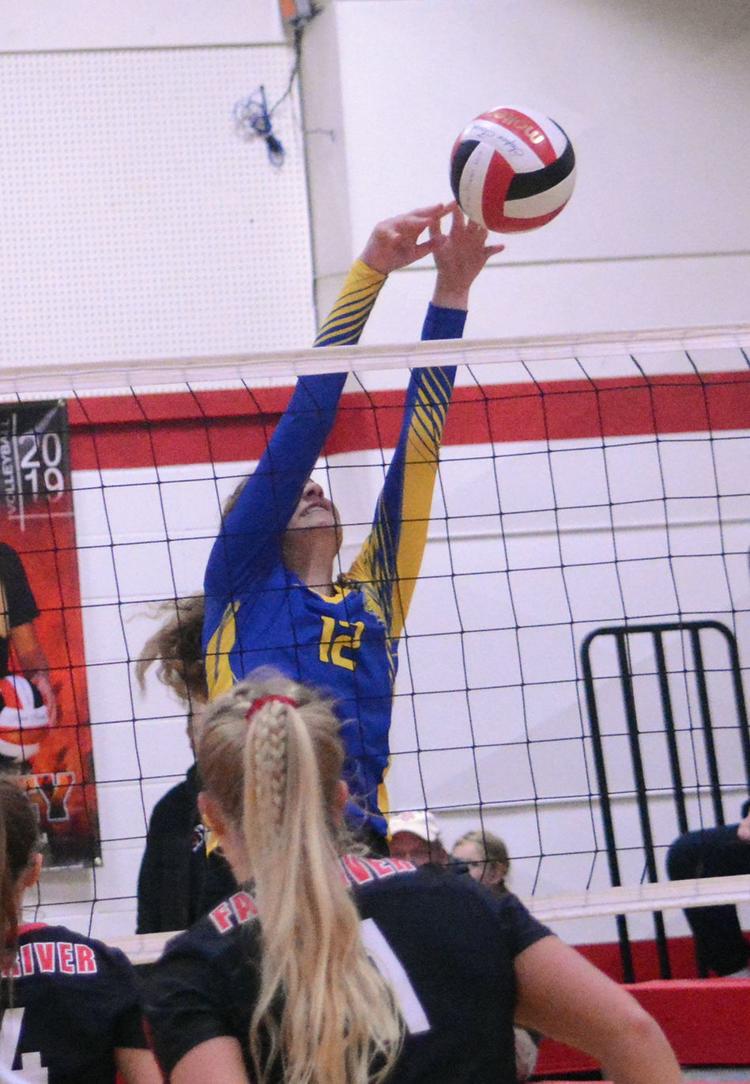 Hailie Gilbert 2.jpg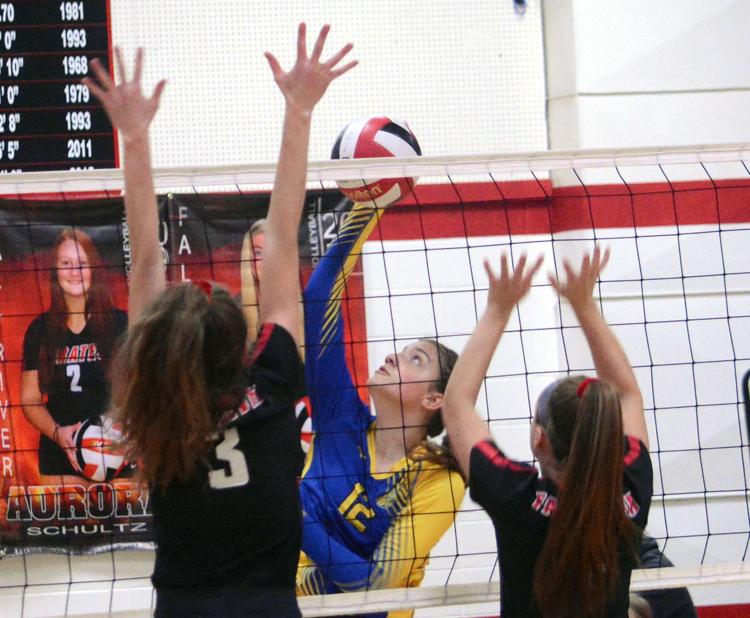 Cami Johansen.jpg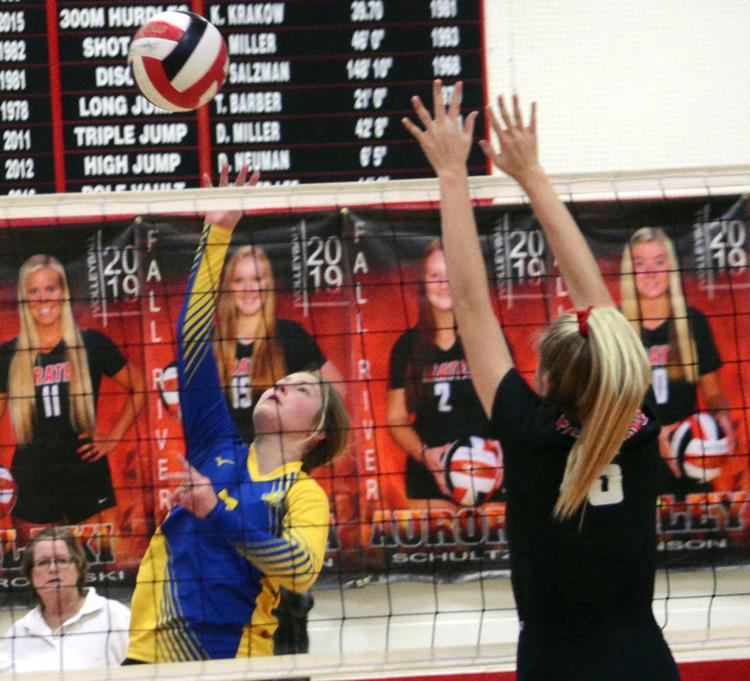 Savannah Manthey 2.jpg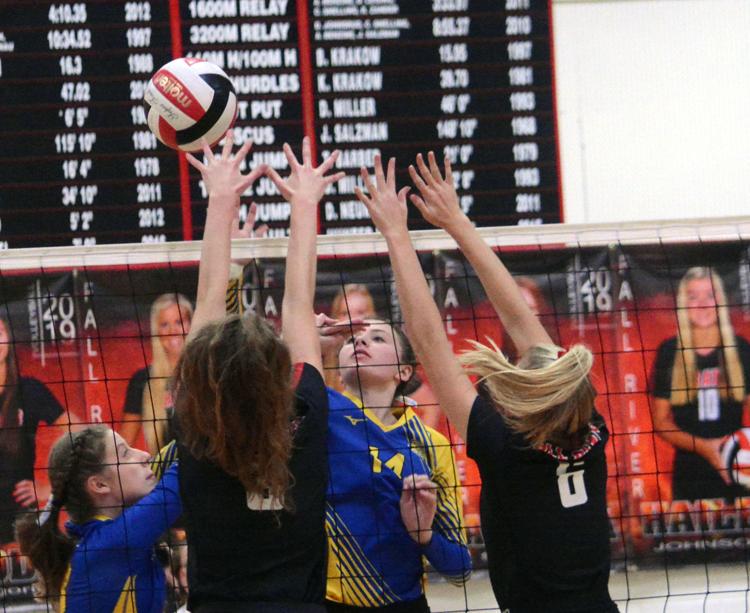 Fall River set.jpg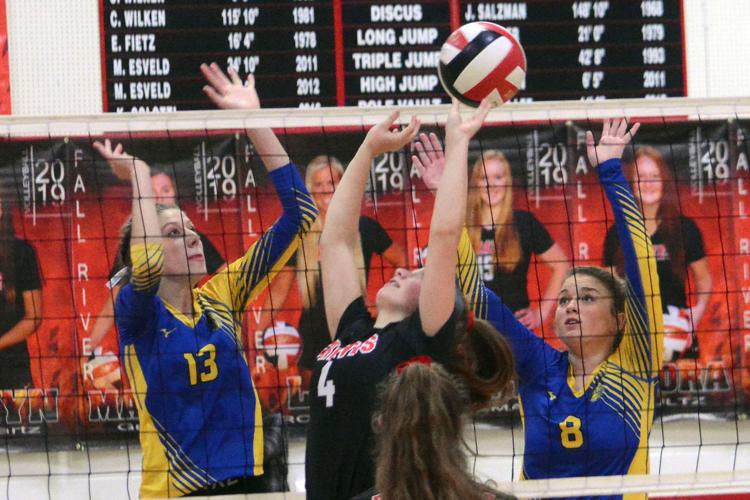 Lydia Jenatscheck 2.jpg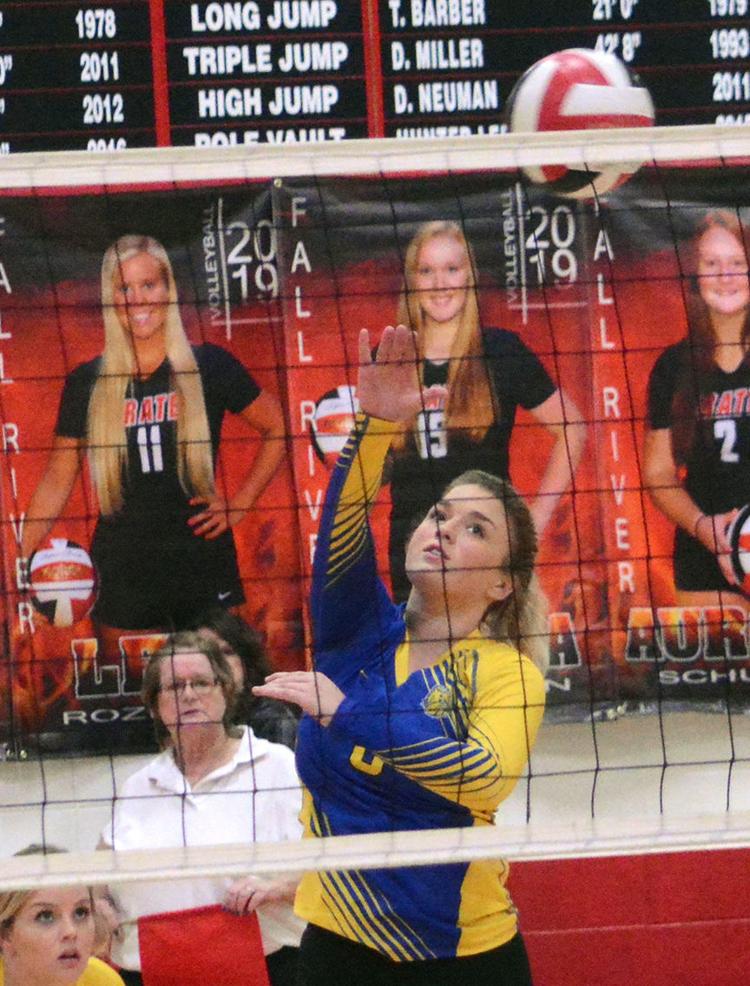 Aspen Klubertanz 2.jpg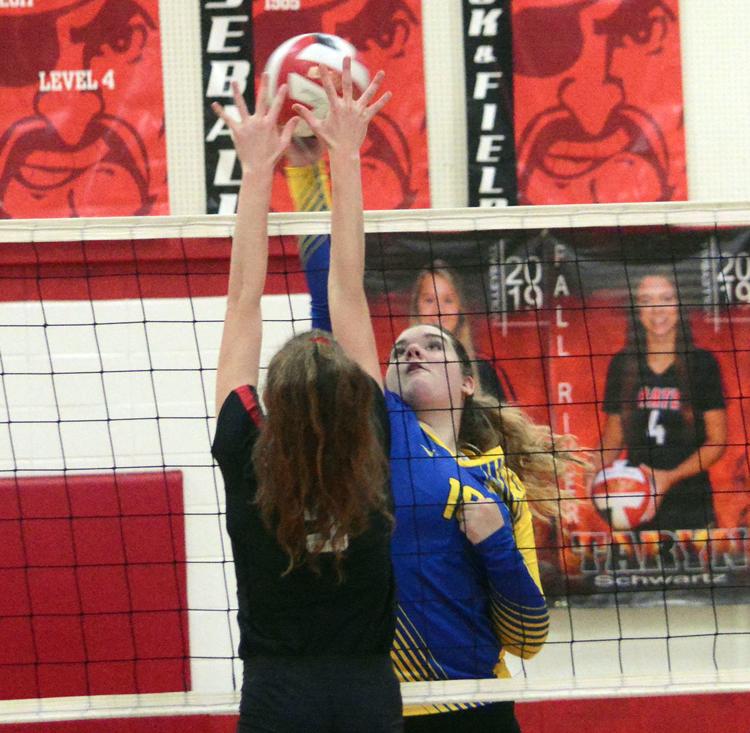 Maddie Gregorio 3.jpg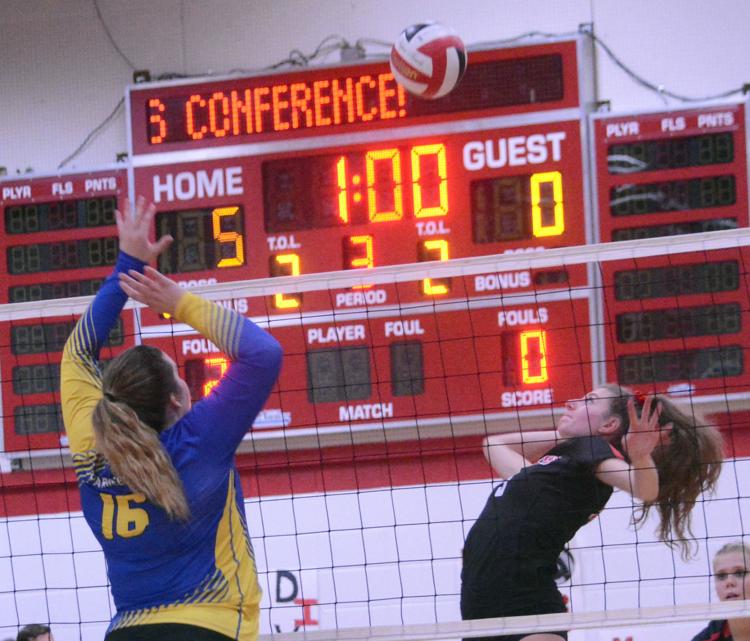 Isabella Gregorio.jpg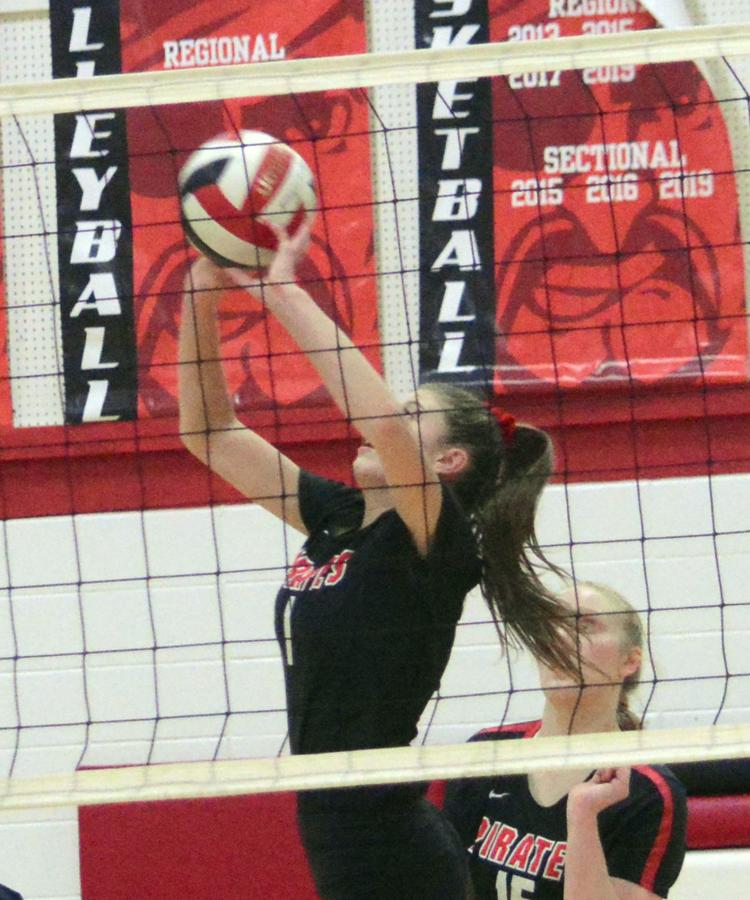 Isabella Gregorio 2.jpg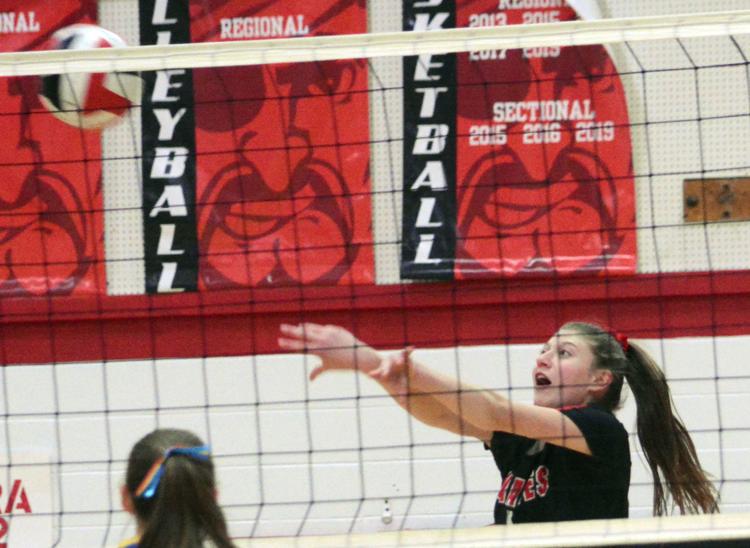 Maddie Gregorio 4.jpg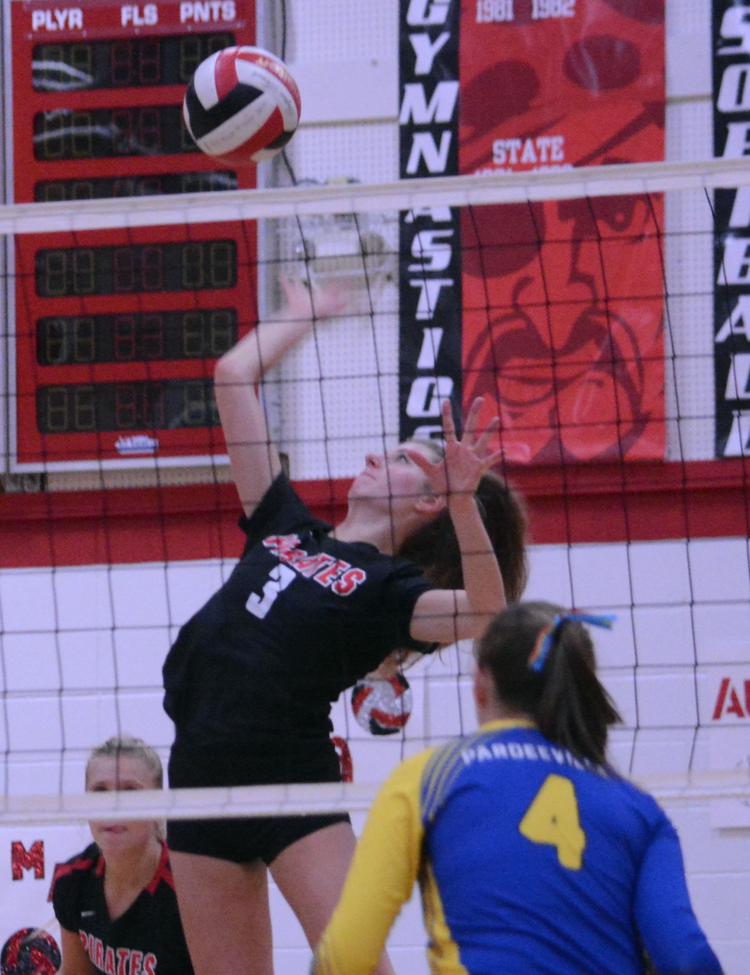 Lexi Rozinski.jpg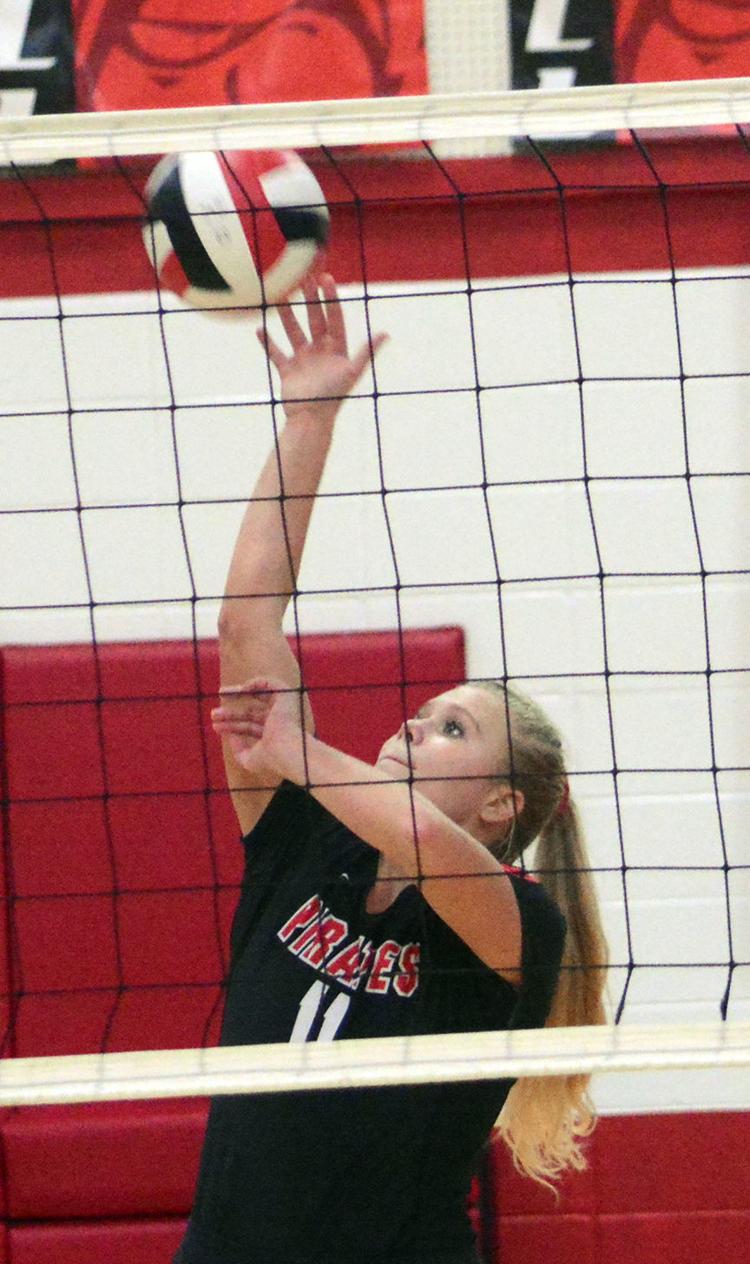 Lexi Rozinski 2.jpg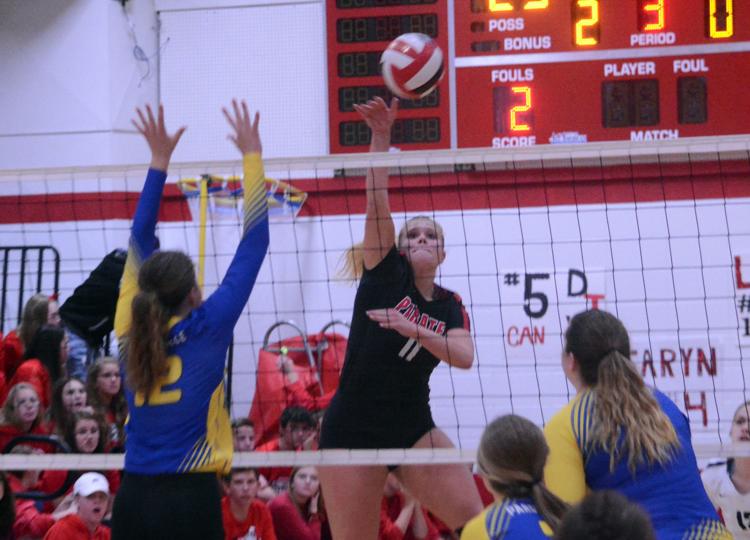 Isabella Gregorio 3.jpg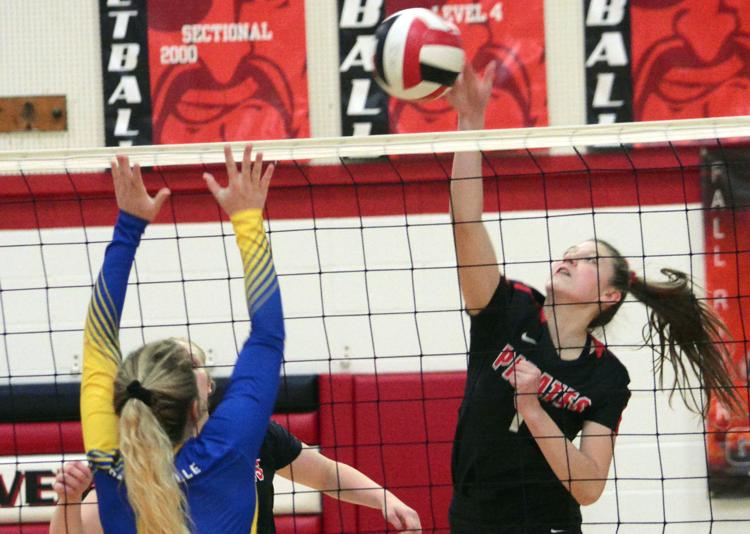 FALL RIVER 3, PARDEEVILLE 0
Pardeeville: Kills — Hailie Gilbert 8. Assists — Cami Johansen 3. Aces — Carly Hebl 2. Blocks — Hailie Gilbert 1, Aspen Kulbertanz 1. Digs — Brooke Peterson 20.
Fall River: Kills — Sam Leisemann 13, Lexi Rozinski 8, Maddie Gregorio 6. Assists — Taryn Schwartz 24. Aces — Sam Leisemann 8, Maddie Gregorio 2, Lexi Rozinski 2, Rebecca Tramburg 5. Blocks — Maddie Gregorio 4. Digs — Lexi Rozinski 17, Sam Liesemann 12.