Being inducted into the Hall of Fame at UW-Platteville was never on Tyler Selk's radar when he played for the Pioneers' men's basketball team from 1999-2003.
Selk, a forward out of Randolph, worked on his game during his Platteville career, which helped him start a school-record 103 consecutive games, score in double figures 83 times and post 26 double-doubles. He finished his career with 1,621 points and 818 rebounds, which ranks second all-time for the Pioneers in both categories. He also earned three consecutive first-team all-conference honors from 2001-2003.
With a resume like that, it's no surprise UW-Platteville inducted Selk into its Hall of Fame on Sept. 21. Selk was part of a four-person class that included track and field athletes Andy Paulsen (Class of 2003) and Corey Stelljes (2004) and football player Barry Braganz (1991).
The only surprise, to some — like Randolph Boys and Girls Club founder Hugh Roberts, who coached Selk in AAU basketball — was the length of time between Selk's last game and his Hall of Fame induction.
"When his mom called and told me, I said, 'What took them so long? Christ, it's been a while since he's been in there,'" Roberts said. "I figured it was a no-brainer."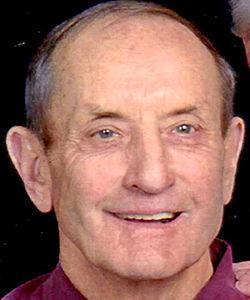 Selk chose Roberts to present him at the induction ceremony, because of the opportunities the community icon offered him when Selk was growing up on a farm in Randolph. Roberts created the youth basketball club in 1978, which Selk said was unique because not many surrounding communities had something like that.
"For kids like us in Randolph, it was just what we did," Selk said. "We played basketball and we experienced some success with it. We put the community on the map and did it with guys like him and Bob Haffele, who at the high school level obviously took it to the next stage. Bob will be the first to tell you that none of it happens without Hugh putting a basketball in the hands of kids at a young age, allowing us to develop a love for it naturally. It was always just fun."
Haffele coached Selk at Randolph High School, where he was a four-year varsity player and helped the Rockets win WIAA Division 4 state championships in 1996 and 1998, sandwiched around a runner-up finish in 1997.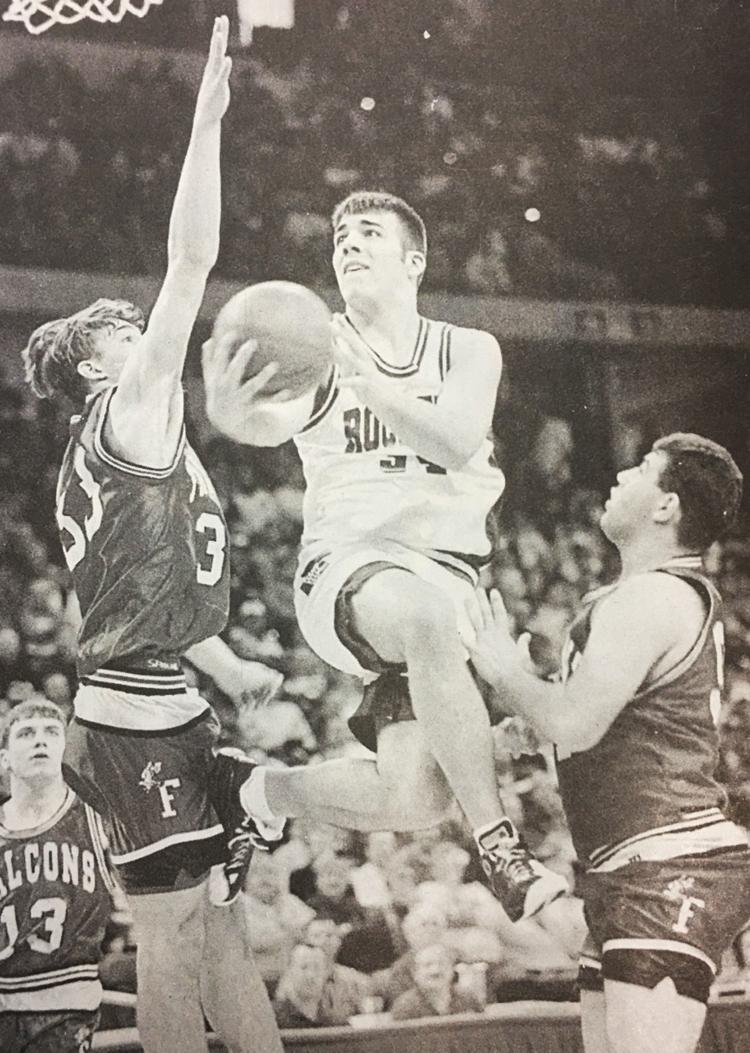 You have free articles remaining.
Selk earned first-team all-conference honors his last three seasons with Randolph, as well as fourth-team All-State accolades his senior year in 1998.
"He's one of our top athletes that ever came out of Randolph," Roberts said.
"He's just been not only a nice player, but a wonderful person. He's so honest. The boy is as honest as can be. He'll never lie to you. What you see is what you get from Tyler. There's nothing phony about Tyler Selk."
That's what Roberts wanted to get across when he introduced Selk at last month's ceremony.
"He was a good all-around athlete," Roberts said. "He was a hard worker. He was a pleasant boy to be around. He was wonderful to coach. He was on my AAU team and he was just a nice boy to coach. No problems.
"Everybody knows he was a good ballplayer. That's a no-brainer. I wanted to get across what an honest boy he was and what a hard worker he is."
For Selk, who is now an assistant boys basketball coach at Waunakee, it's humbling to think UW-Platteville thought so much of his game to induct him into the Hall of Fame.
"It's not part of a set of goals you maintain or an ambition or an agenda you have as a student-athlete at any level," Selk said. "Ultimately, they thought enough of my playing career to honor me that way.
"It's not something I take for granted."