Editor's note: This is the first in a four-part series on Randon Dauman's baseball journey from high school star to dropping out at NCAA Division I Ohio University to two years later making it back to the Div. I level at St. Louis University. 
Randon Dauman has envisioned the perfect place to play college baseball.
As a sophomore on the Columbus prep baseball team in 2016, the pitching ace had his sights set on NCAA Division I Ohio University, located in Athens, Ohio.
The Bobcats offered him a scholarship to pay for upwards of 85% of his tuition, a difficult package to refuse for a 15-year-old. Dauman decided to accept and made a verbal commitment to Ohio. 
But he would later realize that perhaps he was a little too young at the time to make such an important life decision. He followed through with his commitment and as a senior in the fall of 2017, he made it official, signing an NCAA Letter of Intent to Ohio. But after getting to Athens in the summer of 2018 and spending three months there his freshman year, something started to eat at him. 
The place that he said had "felt like home" during his recruitment suddenly didn't.
So, on the last day a student could withdraw from classes without being affected academically, Dauman did just that and hightailed it back to Columbus, where his worried family welcomed him home.
"I just knew it wasn't my fit there. I just knew it wasn't my next step that I needed," Dauman said. "Out of respect, it was a good spot for anyone else, but not me at that point."
Ohio should've been a starting point for the 18-year-old. Instead, it got marked off with a red X and he was back at square one, once again trying to figure out the next chapter of his life after high school.
He eventually got back to work toward making his dreams a reality, and now two years after leaving Athens, through a lot of hard work and determination, Dauman is right back where he wanted to be ― a Division I college baseball player. 
On May 23 via Twitter, the flame-throwing right-hander announced he was transferring to St. Louis University, an Atlantic 10 Conference program. 
I am blessed to announce that I will be transferring to St. Louis University to continue my education and baseball career. Proverbs 16:9 pic.twitter.com/tr7UDbeevA

— Randon Dauman (@grbdauman22) May 23, 2020
His confidence didn't waver much along the way. He knew after leaving Ohio that he had a plan to get back to the DI level. 
But that didn't mean it was easy. In fact, it was especially difficult to tell his parents, Reggie and Mary Dauman. 
"I think they were scared. I don't know if they were pissed," Randon said. "I wasn't really scared. I had a plan and it was hard to express to my parents what that plan was. (They were) like, 'What are you doing? You just left college and you just dropped out of all your classes. You just left all your classes just like that?' (But) there wasn't really doubt in my mind.
"It was like, 'Now I have to work twice as hard to redo this whole process.'"
That's exactly what he did.
In order to catch up to where he needed to be academically, Randon enrolled at Madison Area Technical College for the 2019 spring semester. He expressed interest in joining the baseball team, and a roster that at the time included former Columbus teammate Eliot Turnquist, but there was no room for him.
So he took the semester off of baseball to focus solely on his studies, taking 20 credits. He finished with a 3.82 GPA. 
Dauman said he didn't have that many connections with junior college coaches, so he called Steve Neilsen, a Prep Baseball Report Scouting Supervisor for athletes in the Wisconsin and Illinois area. He didn't have to wait long, because that same night, Harry Torgerson, the coach for Triton College in the Chicago suburb of River Grove, Ill. — it was there where Kirby Puckett was playing when he caught the eye of a Minnesota Twins scout — called up Dauman to tell him the Trojans would love to have him.
"I had a few other JUCOs in the mix and I drove down the next day — drove down to Chicago, went on a visit and signed there," said Dauman, who officially committed to the Trojans on Feb. 8, 2019. "I loved Chicago and it was a good time."
Dauman was foaming at the mouth to pitch again after that visit. And he landed in Mequon with the Lakeshore Chinooks, a member of the Northwoods League — a wooden bat league for college players that also includes the Madison Mallards and the Fond du Lac Dock Spiders, among many other teams in the Midwest and Canada — on April 29, 2019.
To continue getting his academic affairs in order so that he could eventually transfer back to the DI level, he also took nine online credits at MATC, posting a 4.0 GPA during the summer while playing for the Chinooks.
Dauman played in four games for the Chinooks, compiling an 0-2 record. He said he was throwing anywhere from 85-88 mph, down from topping out at 91 while in high school and in his brief time at Ohio. As a result, he had a 4.97 ERA and only struck out three batters in 12⅔ innings of work. He also walked 13 batters and gave up 20 hits, an alarmingly high WHIP (walks plus hits per innings pitched) of 2.68. 
"That was nothing from where I was before," Dauman said in disgust. "I was just getting back into it and it was a process."
So after the Chinooks suffered a 1-0 walk-off loss to the Madison Mallards on June 13, 2019, in Dauman's last start for Lakeshore, he headed down to the Houston suburb of Montgomery, Texas, to train at Ron Wolforth's Texas Baseball Ranch in an effort to gain his velocity back. 
Dauman said during the month and a half he was there, the boot-camp-like lifestyle — workouts from sunrise to sunset — was just what he needed. 
"There's no air conditioning. It's two aluminum sheds, a baseball diamond and a sandpit outside," he said. "It's literally what I would imagine boot camp to be."
By the time he left to go to Chicago to play for the Trojans, Dauman said his velocity picked back up to 90-93 mph.
During fall ball at Triton, Dauman grew into a leadership role while also performing well on the field. In so doing, he drew the eye of several college scouts, with 21 interested DI programs and many more than that at the DII level by the time spring ball neared, he said.
And it wasn't just on the diamond where Dauman was succeeding. He was a star in the classroom as well, with 4.0 GPAs in both the fall and spring semesters at Triton in the 2019-20 school year while taking a combined 39 credits.
"It's a lot of work, but it paid off in the end," said Dauman, who in a year's time, between MATC and Triton, had a 3.92 GPA spread over 68 credits. 
Dauman, who was named a captain by the time the 2020 season started, helped the Trojans to a 7-9 record. He pitched in three games, recording one loss and two no decisions while striking out 18 and walking eight. 
But with the Trojans coming off a 16-14 loss to Carthage College (Kenosha) on March 11, the COVID-19 pandemic forced a premature end to the season.
That created a lot of uncertainty for Dauman, with many of the DI teams who had shown interest before the pandemic either pulling scholarship offers and recruiting him as a walk-on or backing away entirely, he said.
One of the schools that didn't waver was St. Louis. Even though Dauman hadn't actually visited the school in person, he trusted his friends on the Billikens roster — Colten Schild, Sean O'Brien and Scott YoungBrandt — who Dauman grew up playing ball with either at GRB Academy in DeForest or on the Cincinnati Reds scout team his senior year of high school. 
"They said, 'If you can get an offer here, make it happen,'" Dauman said. "I had all these offers, but I felt most comfortable with St. Louis. I know people there. I feel like we're going to win a championship there, for their conference."
Dauman got an offer from St. Louis during the fall but he never visited in the spring, his reasoning being that as a team captain for Triton it would be wrong of him to leave his teammates in the middle of the year seeking out a better opportunity.
He wanted to stay in the moment and give his all to the Trojans.
Once the pandemic hit and his season with Triton was over, though, it was time for a decision. He picked St. Louis, and this time, he says, there's no looking back. 
"Nope, it's what I'm calling home," Dauman said. "I'm not going through anymore recruiting. St. Louis is home.
It took him a while to get there, however — a journey that's been at times a cautionary tale on the recruiting process for kids still in high school and at other times an opportunity for personal growth. 
Without it, Dauman wouldn't be who he is today. 
Randon Dauman with Lakeshore Chinooks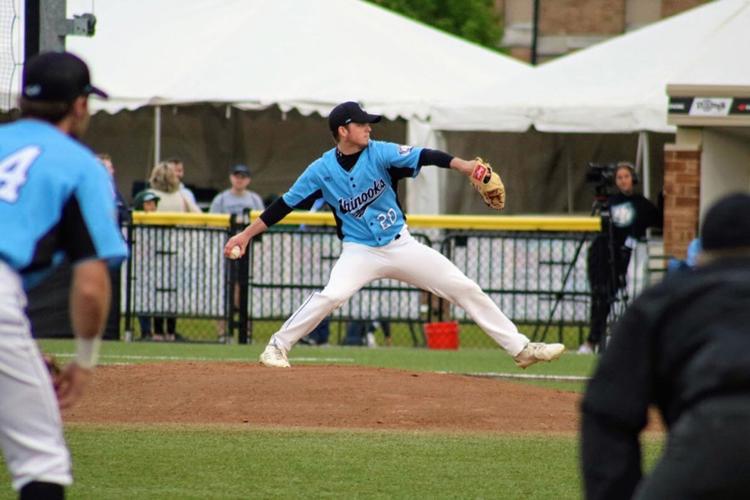 Randon Dauman photo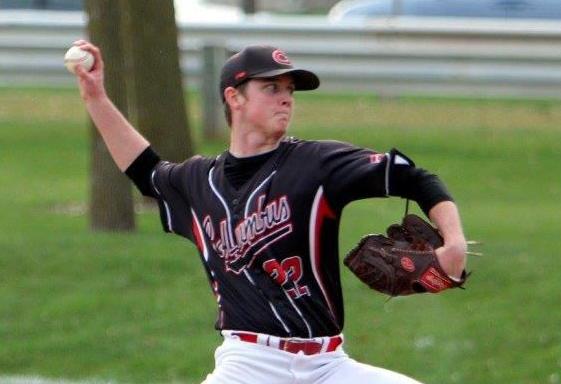 Randon Dauman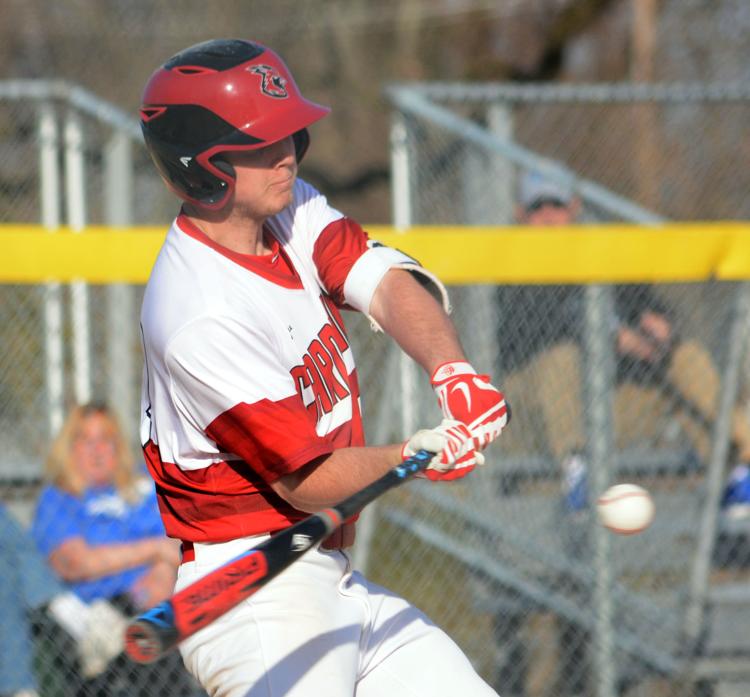 Three Columbus athletes sign national letters of intent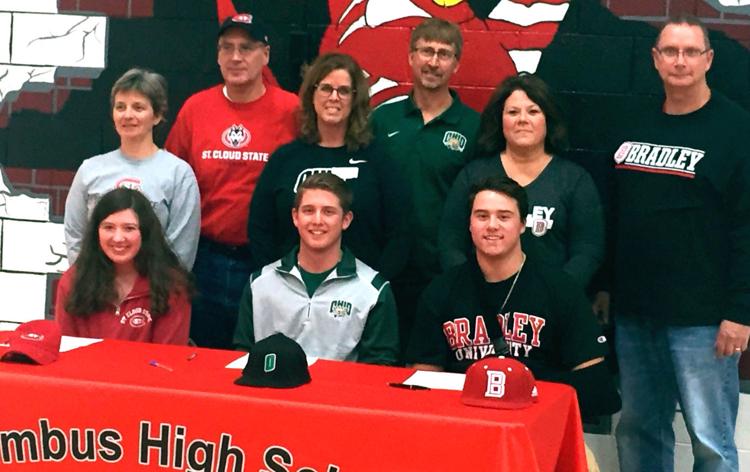 RANDON DAUMAN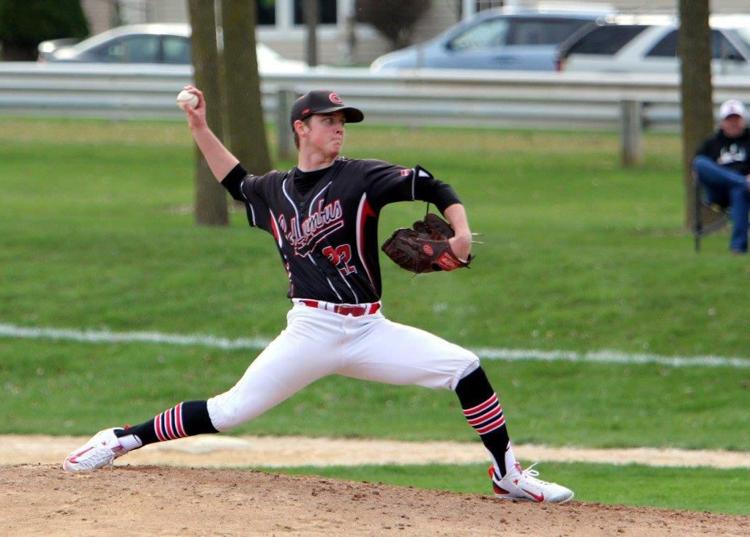 Peyton Henry Randon Dauman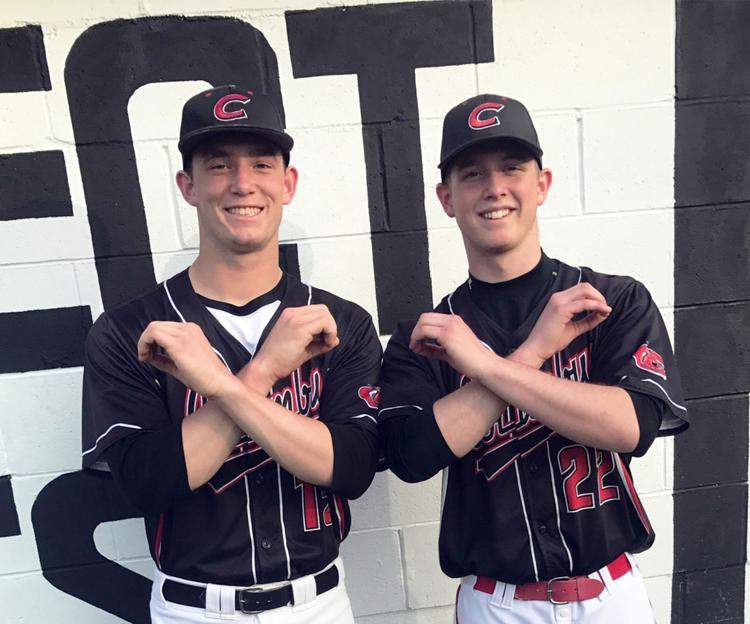 Randon Dauman (copy)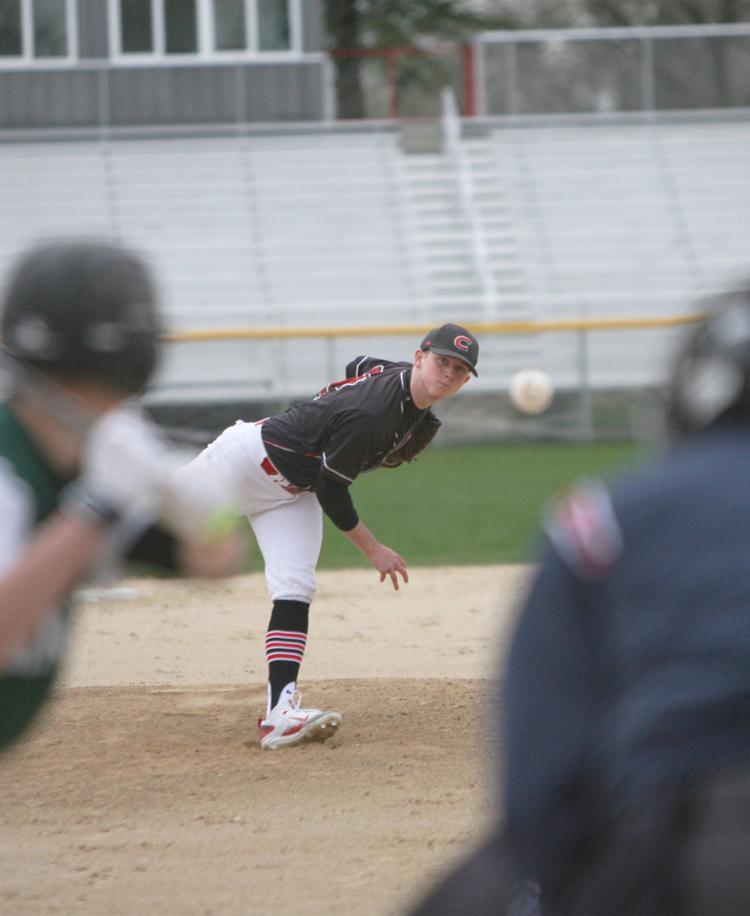 RANDON DAUMAN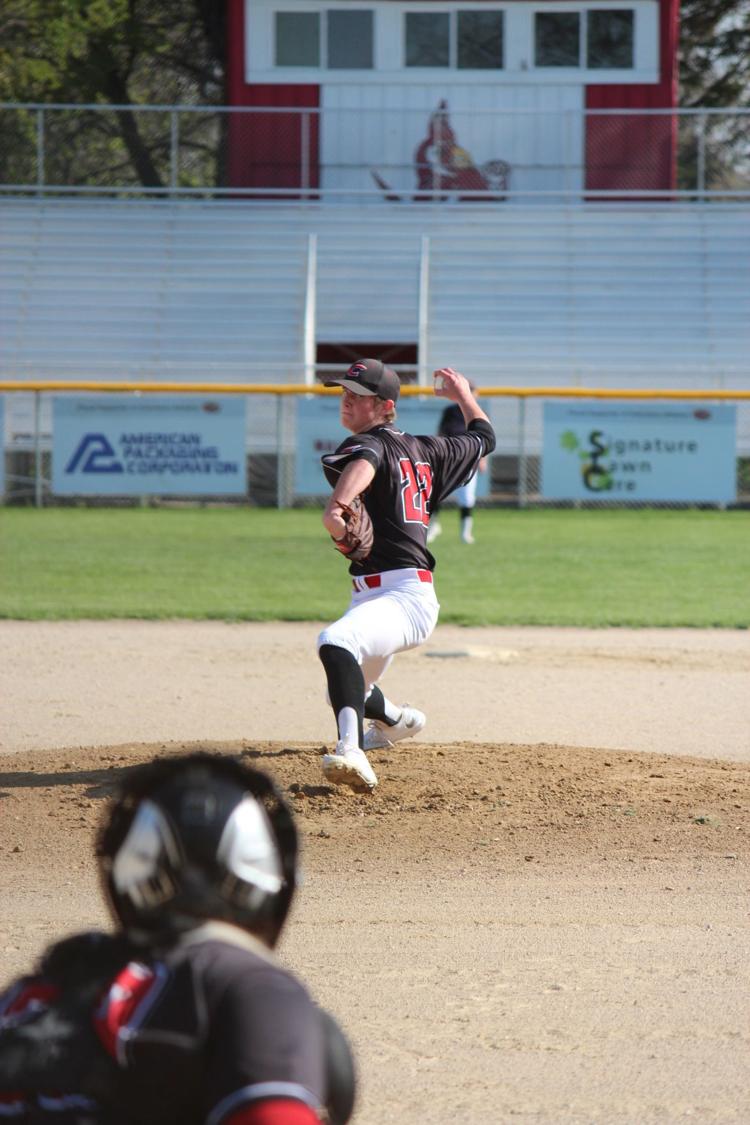 Randon Dauman secondary photo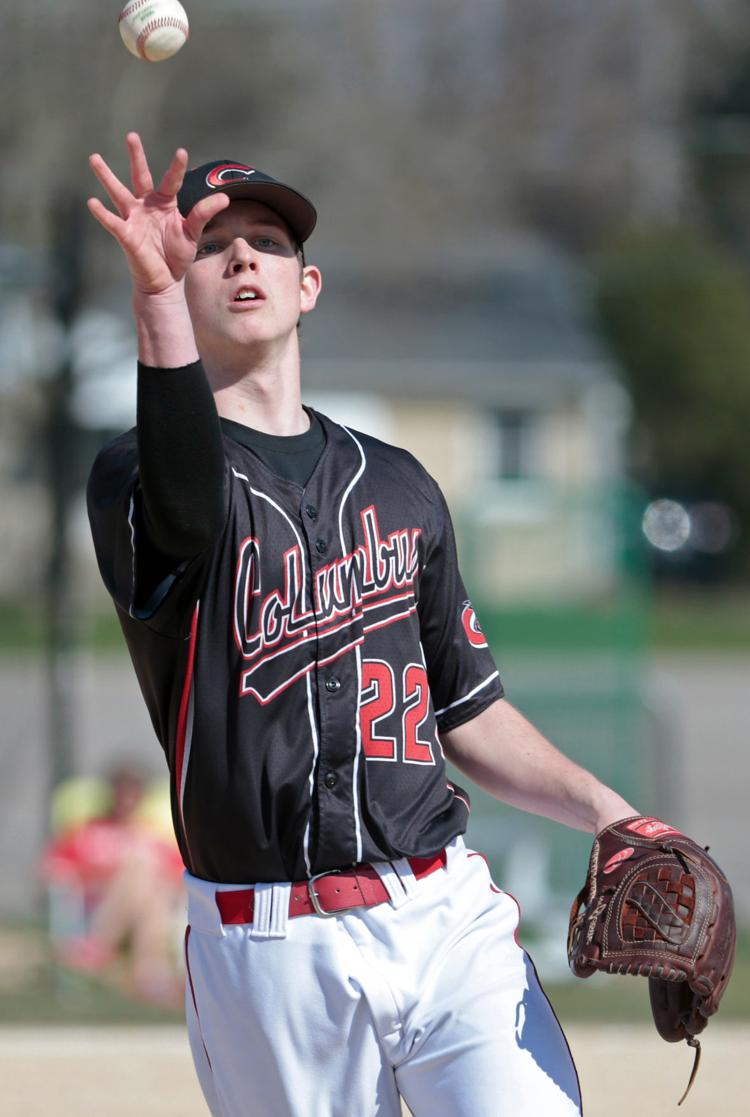 LodiColumbus0092MPKe-04152016202849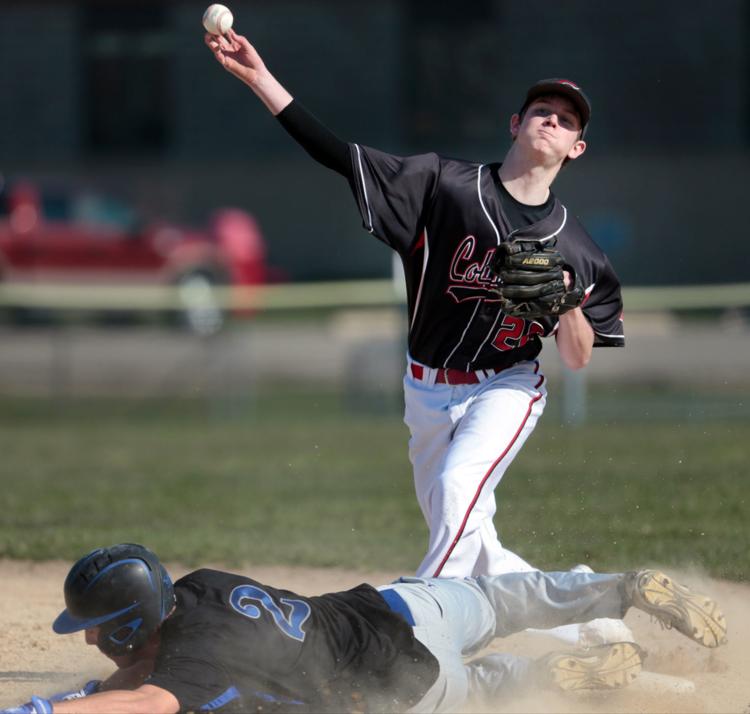 LodiColumbus0054MPKe-04152016202849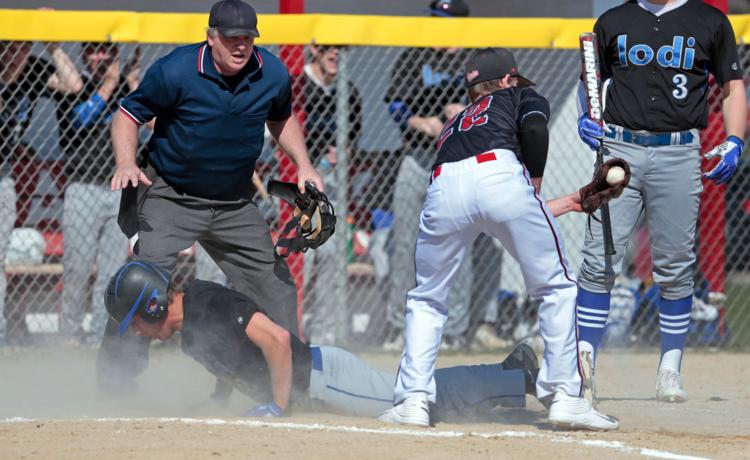 LodiColumbus0007MPKe-04152016202425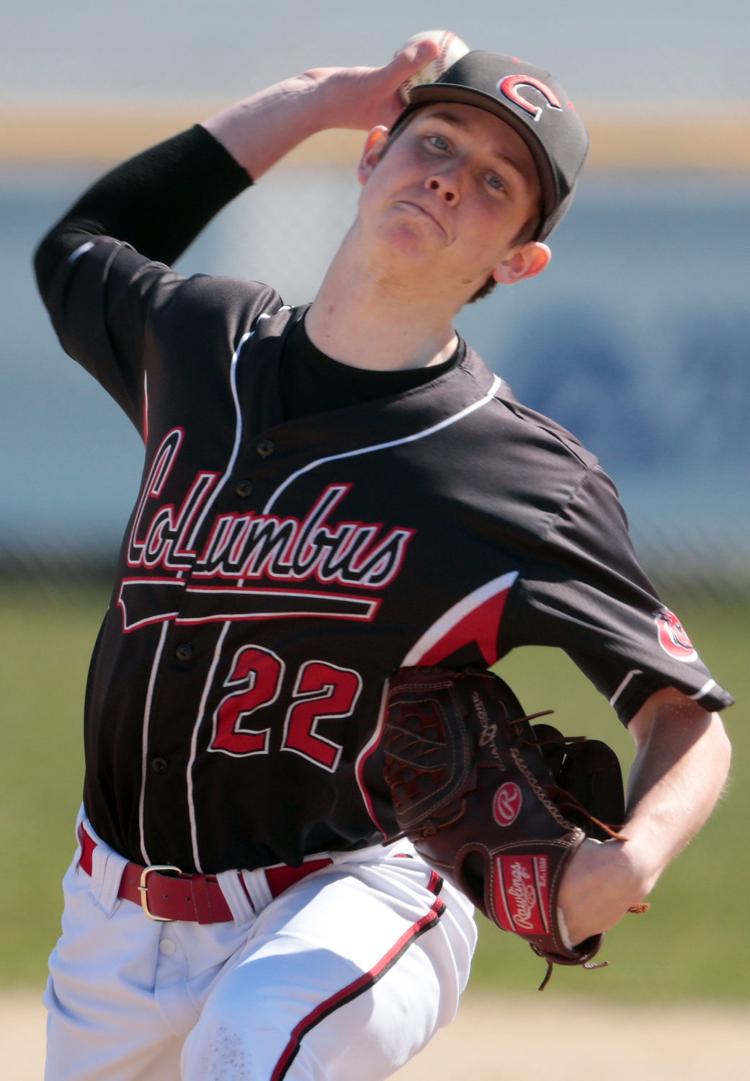 Randon Dauman 1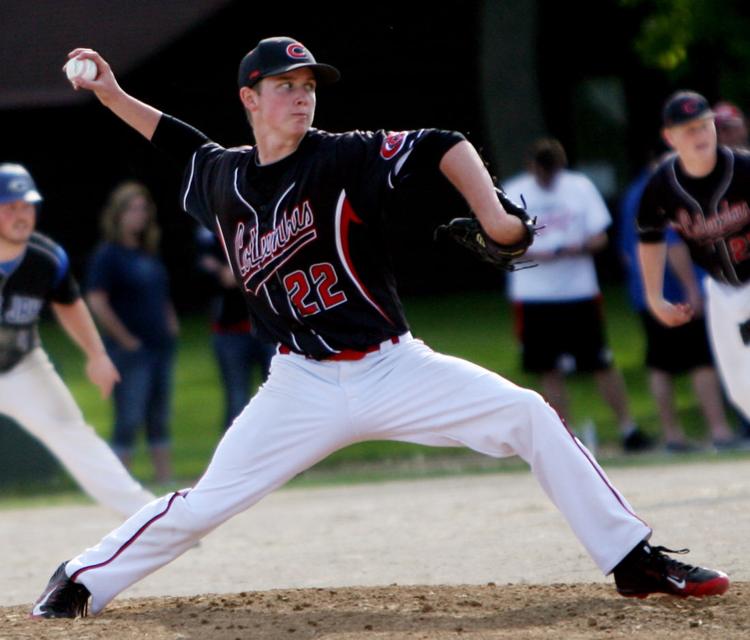 Randon Dauman 3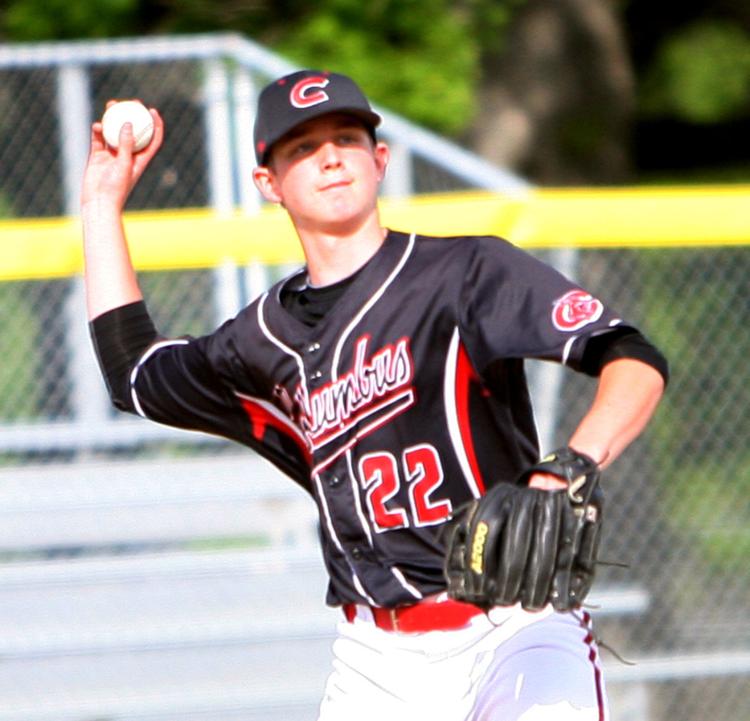 Randon Dauman
Dauman pitches for Team Wisconsin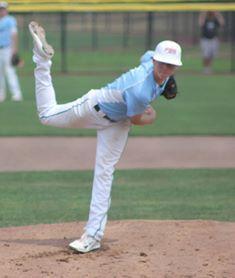 DAUMAN IN FUTURES TOURNEY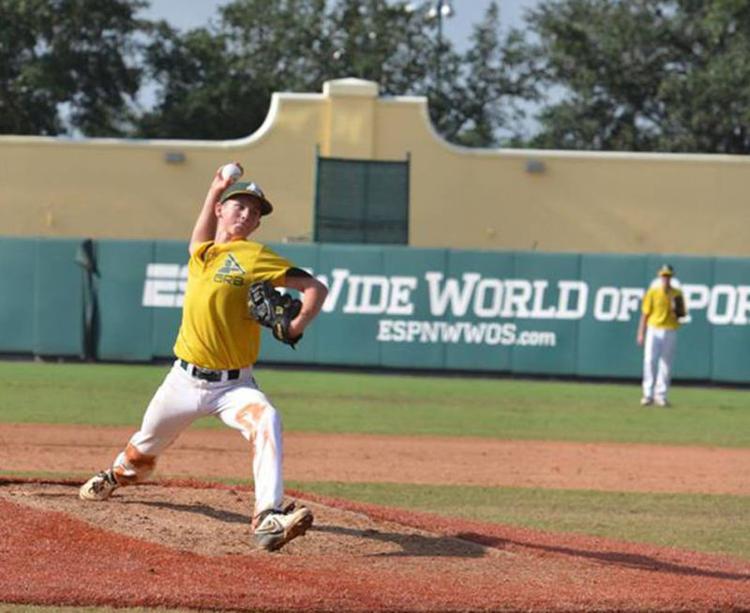 Randon Dauman Titon Trojans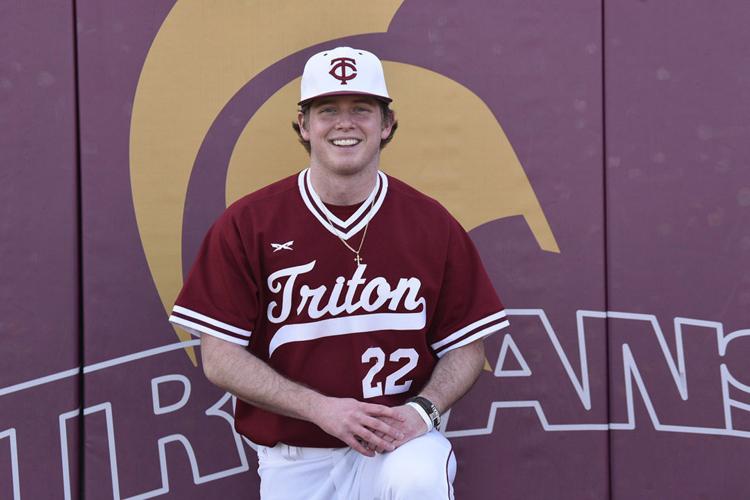 Randon Dauman at Ohio University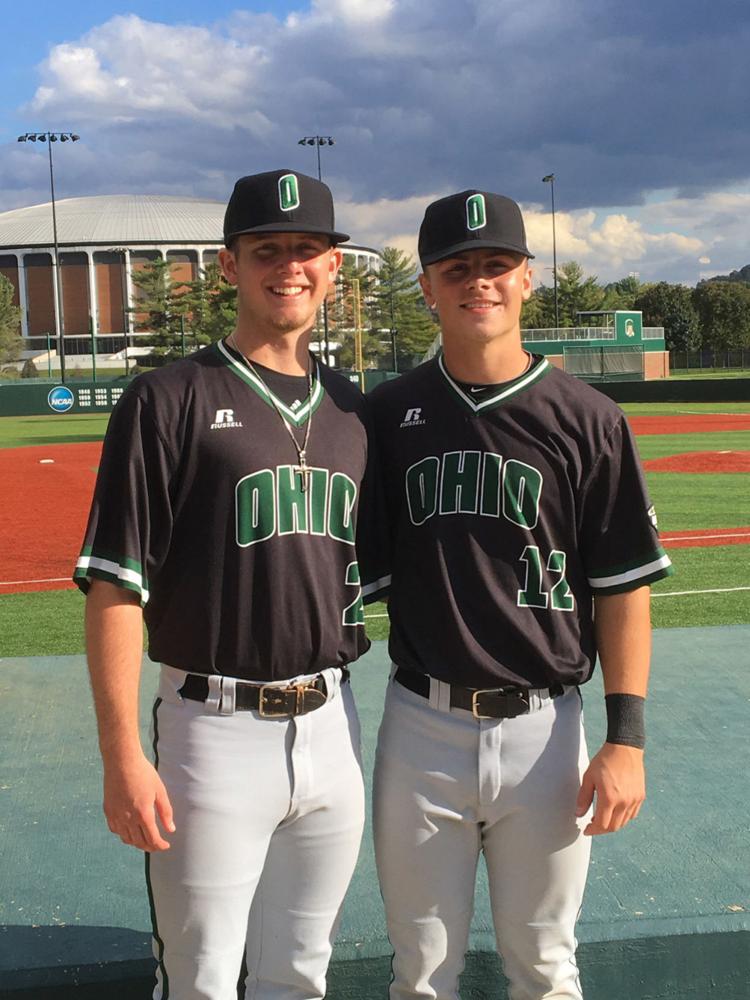 Randon Dauman with Lakeshore Chinooks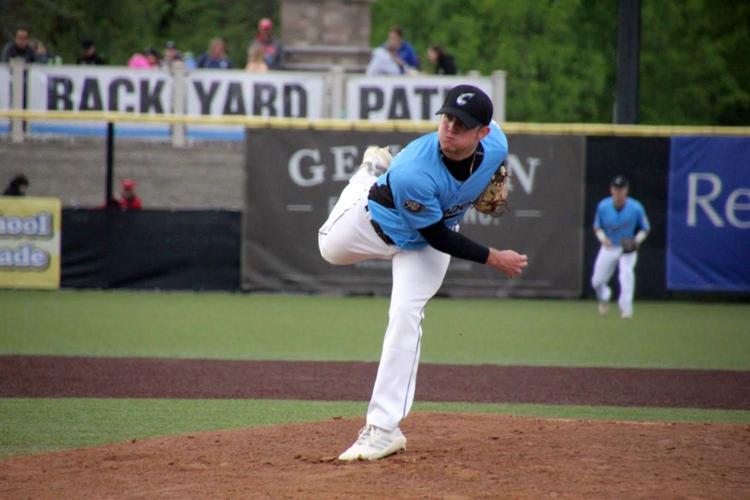 Randon Dauman with the Tirton Trojans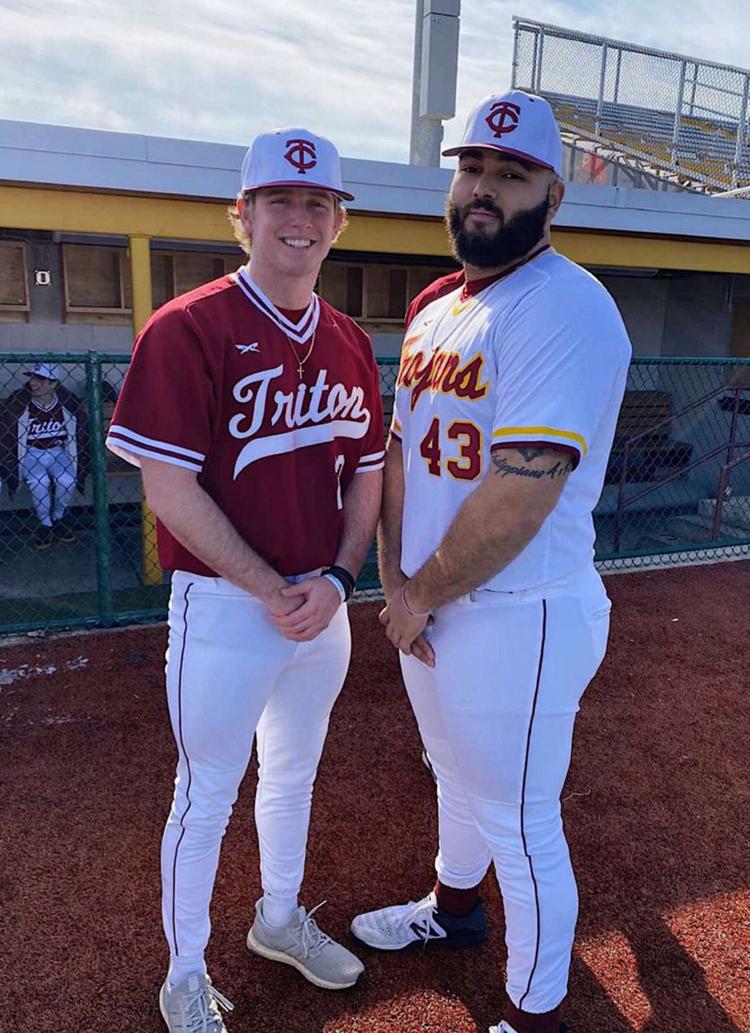 St. Louis University lanyard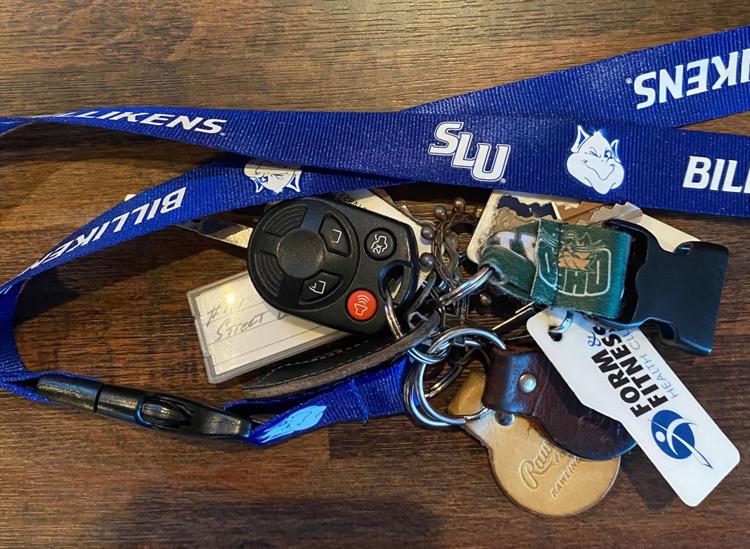 Follow Mark McMullen on Twitter @mmcmull2 or contact him at 920-356-6754.
Get in the game with our Prep Sports Newsletter
Sent weekly directly to your inbox!