GRAND CHUTE — Waupun ace pitcher Brenden Bille was admittedly a bit off the mark here at Fox Cities Stadium Wednesday night in the Warriors' WIAA Division 2 state semifinal game against Ellsworth.
The senior got a big pick-me-up from some unlikely sources.
Waupun Nos. 6 and 7 hitters Keegan Hartgerink and Brayden Sanders — who was only in the line-up because regular shortstop Reece Homan was forced into a DH role due to injury — came through with three RBIs in the bottom of the fourth to erase a two-run deficit and then Braydn VandeZande delivered two big insurance runs with a two-strike, two-out single to right pinch hitting in the No. 8 spot in the order in the sixth, carrying the Warriors to a 6-3 victory and a spot in today's state title game vs. Jefferson.
"I feel confident in every person on our team to get up there and get a hit," Hartgerink said.
"Anytime you get production from the bottom, it's a great thing," Waupun head coach Derrick Standke added. "And Braydn VandeZande gets the game ball, that was a heck of a pinch hit — two RBI hit down in the count, and you could just see Ellsworth kind of (drop their heads).
Those three hitters picked up the slack for the top five hitters in the order, who went a combined 1-for-13 with the only run plated on clean-up hitter Caleb Sauer's RBI double off the top of the wall in the first.
That 1-0 lead for Waupun (24-2) disappeared fast, though, as Ellsworth (16-7) scored a pair in the top of the second to take the lead.
And the Panthers added to the lead with a run in the fourth, going in front 3-1 on Jon Cain's RBI single down the left field line.
Bille was laboring at that point, having thrown three wild pitches and needing catcher Hartgerink to throw to first to complete three of his 10 strikeouts.
He would end up walking six on the night while also scattering five hits, leaving with one on and one out in the seventh because he hit the WIAA-mandated 100-pitch limit.
All told, it wasn't his finest outing — but considering how closely he walked along the edge of disaster and still came out with the win, it might have been as impressive of an outing as any he's had in his career.
"I really struggled to throw my off-speed (pitches) for strikes and normally that's a strong suit of mine," he said. "But I just told myself that I needed to do me out there and pitch my heart out, because it could be my last time out on the mound wearing a Waupun jersey."
"He's a competitor," Standke said of the senior, who ends the year with a perfect 9-0 record and an earned run average south of 1.00. "He's the best there is — he's the best we've had in a while."
Bille struck out Charlie Stuhl looking to end the top of the fourth with runners at first and second, and then the Warriors' bats went to work.
Homan and Sauer both reached on errors to put runners at first and second before Bryce Burmania reached on a fielder's choice, putting runners at the corners with one out.
That's when Hartgerink came through with a flyball single to no-man's land in right center — it dropped in perfectly between the converging second baseman, center fielder and right fielder — to plate one and make it 3-2 and Sanders followed with a two-run single to left to make it 4-3.
"I just tried to put it in play and do something with the ball — put it in play and see if I could run it out, and it happened," Hartgerink said. "We put the pressure on them to make the plays."
"I was thinking fastball or slider because he threw those a lot, and he ended up throwing me a mixture of both," Sanders added of his at-bat. "I fouled a couple off but then he threw me a slider down that cut through the middle and I just put it over the shortstop."
Waupun clung to the 4-3 lead through the fifth and sixth, with Bille working around one-out walks in both innings unharmed.
Then after the righty issued a free pass to Drake Flom with his team now ahead 6-3 and one away in the seventh, he exited and Caden Bronkhorst came on to get a strikeout and a pop-up to Sanders at short against the Nos. 2 and 3 hitters in Ellsworth's order, closing the deal.
Hartgerink said the clutch at-bats he and his cohorts in the bottom half of Waupun's line-up put together weren't without some nerves. But he also said they weren't crippling nerves.
"I feel like we felt pressure, but that's OK, we like pressure," he said. "We get into a lot of pressure games and the way Bille was throwing, he kept us in it all game — he gave us a chance so we just had to help him out."
And help him out they did.
Now, the defending state runners-up get Jefferson (19-9) and the second chance at gold that they've been chasing all spring long.
They're ready for the moment, Bille and Standke agreed.
"We're hungry," Bille said. "We're willing to fight, obviously — we were down 3-1 and we never gave in and came back and won 6-3. I think that shows a lot about our team."
"To be able to play on the last day, that's what we play for," Standke added. "If it's gold or silver, it doesn't dignify the season — it's about the journey, and it's been one heck of a journey."
Ellsworth  020 100 0 — 3 5 2
Waupun   100 302 x — 6 7 1
Pitchers (ip-h-er-bb-k): Ellsworth — Ryan McGregor (L, 5.2-7-3-1-3), Owen Matzek (0.1-0-0-0-1). Waupun — Brenden Bille (W, 6.1-5-3-6-10), Caden Bronkhorst (0.2-0-0-0-1).
Leading hitters (two or more hits): Ellsworth — Owen Matzek 2x3, Jon Cain 2x3. Waupun — Keegan Hartgerink 2x3, Brayden Sanders 2x3. 2B: Ellsworth — Caleb Boelter 1. Waupun — Caleb Sauer 1. RBIs: Ellsworth — Jon Cain 1. Waupun — Caleb Sauer 1, Keegan Hartgerink 1, Brayden Sanders 2, Braydn VandeZande 2.
Baron Buchholz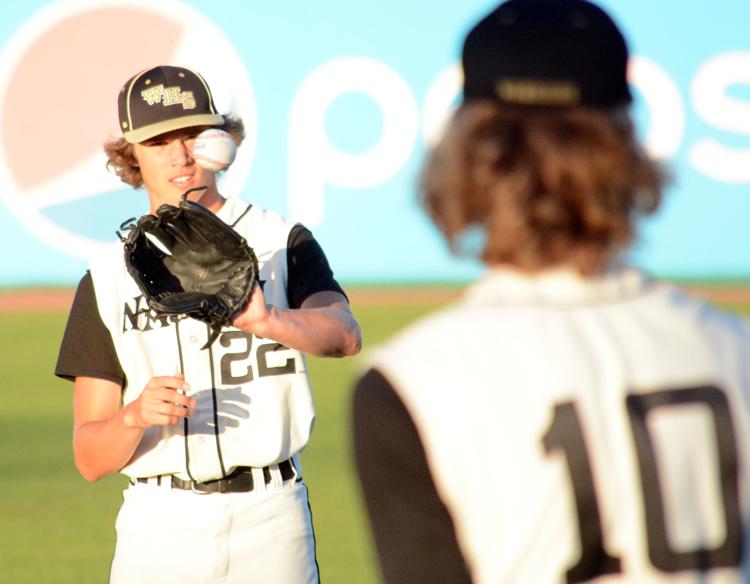 Steve Lenz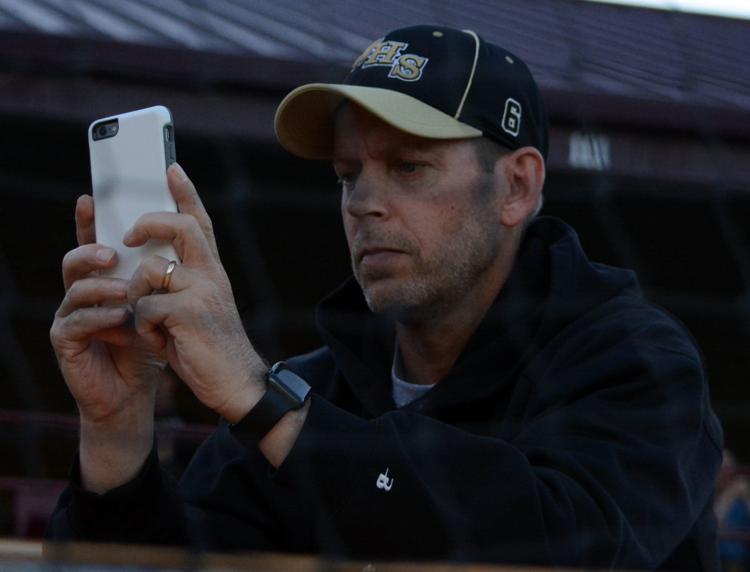 Brenden Bille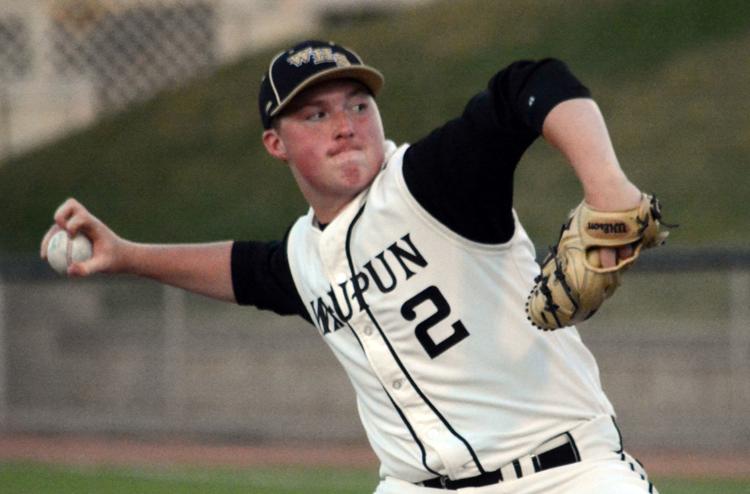 Fans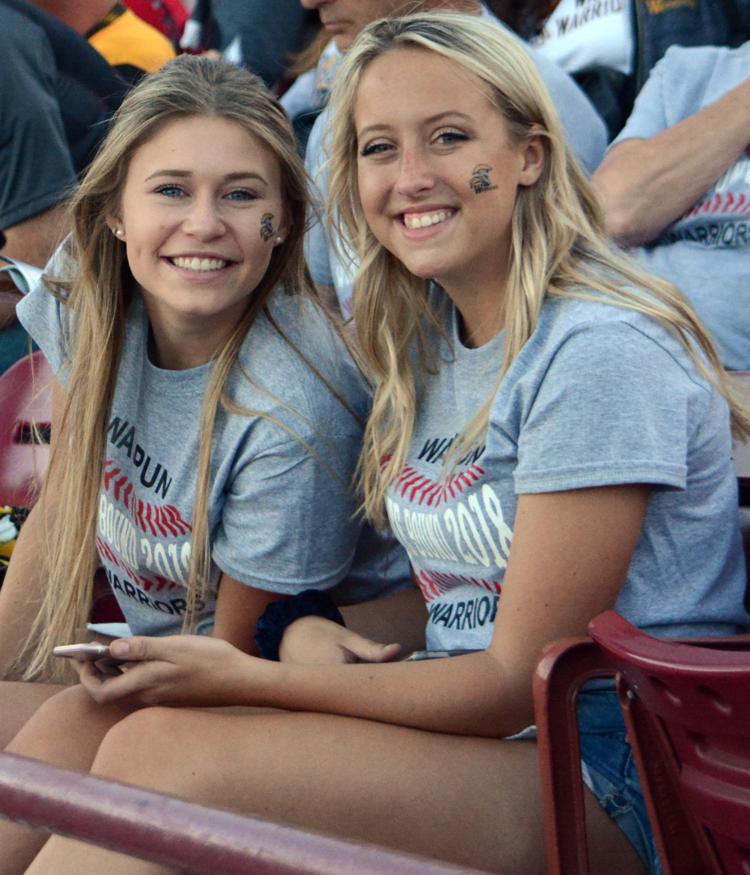 Brenden Bille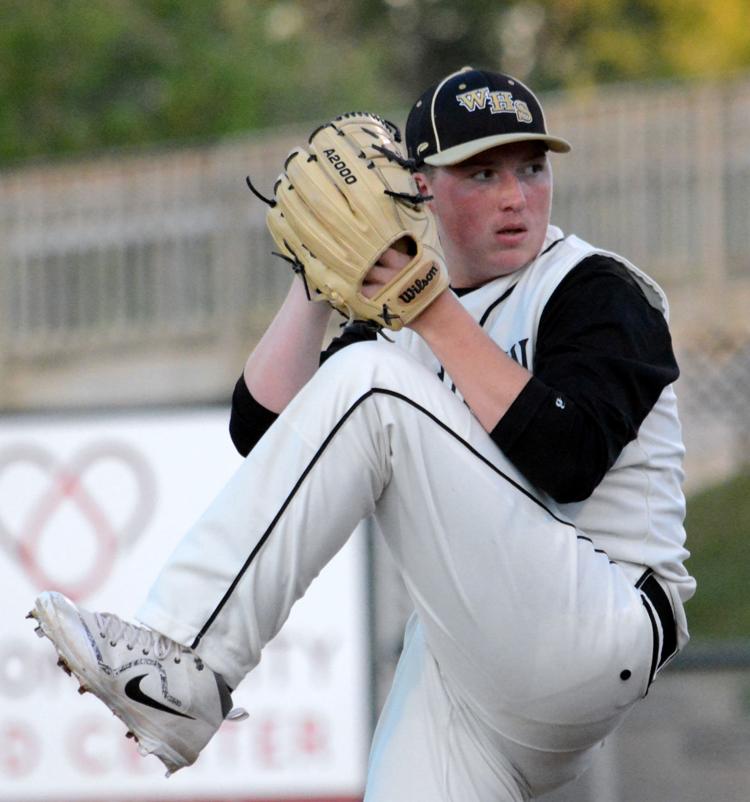 Caleb Sauer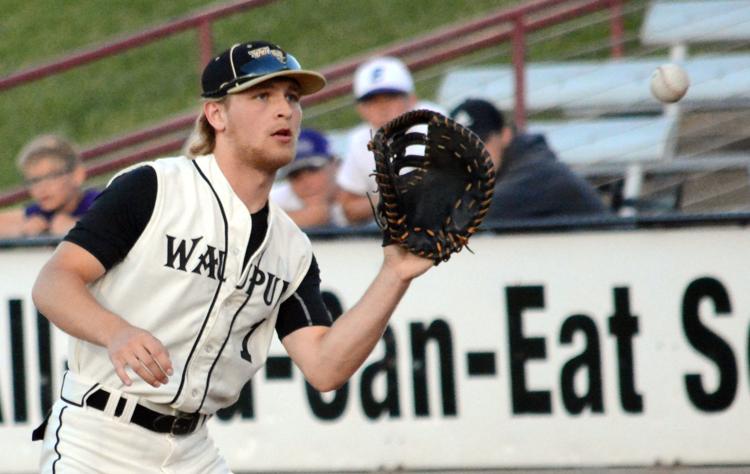 Caleb Sauer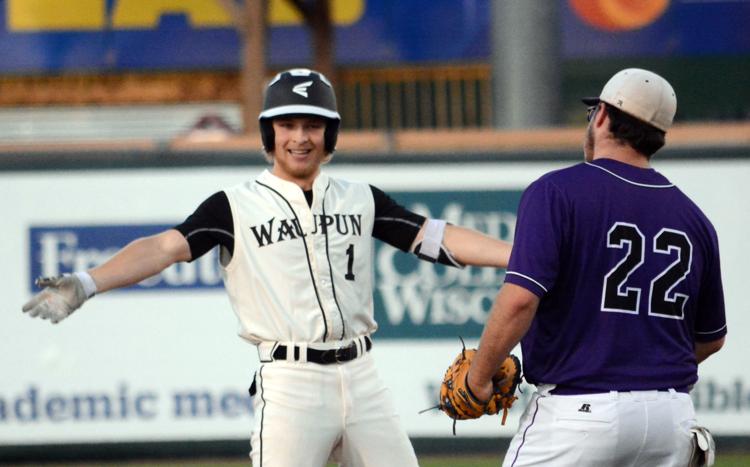 Brayden Sanders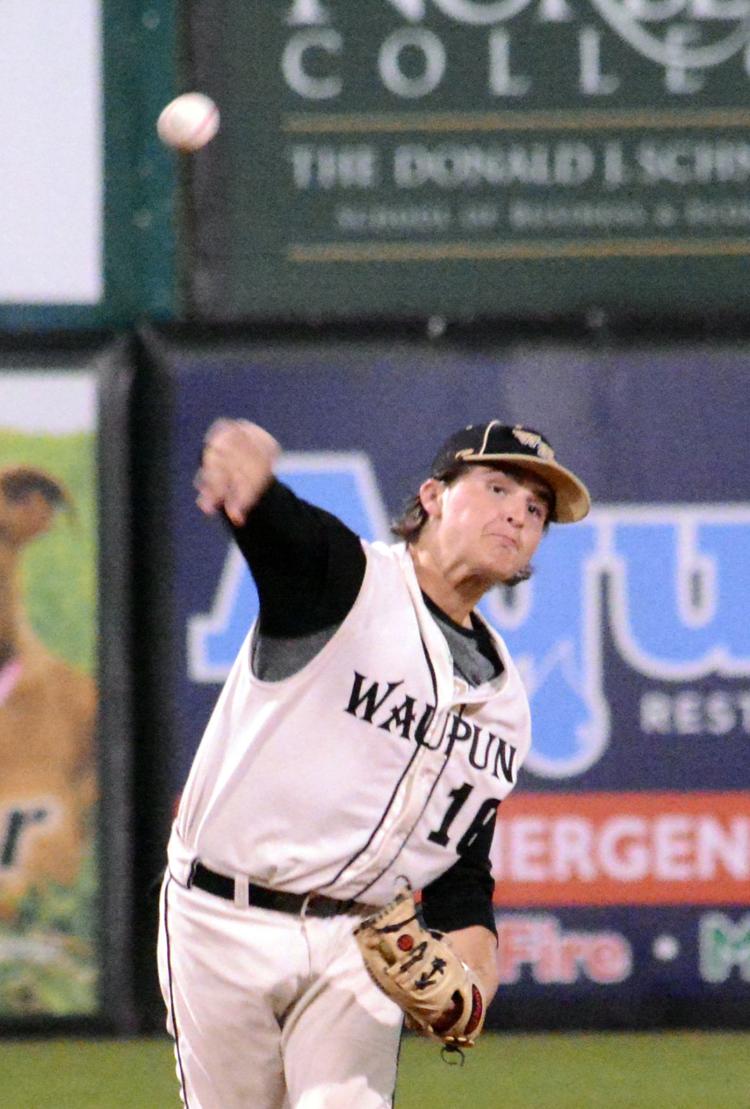 Sam Lenz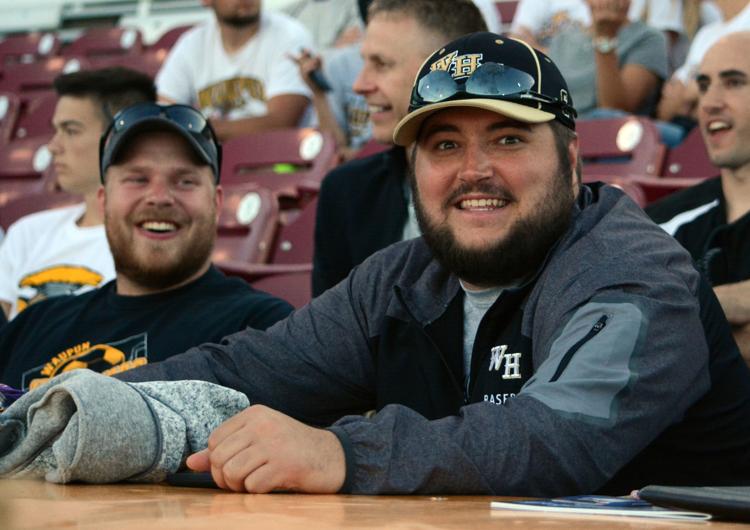 Huddle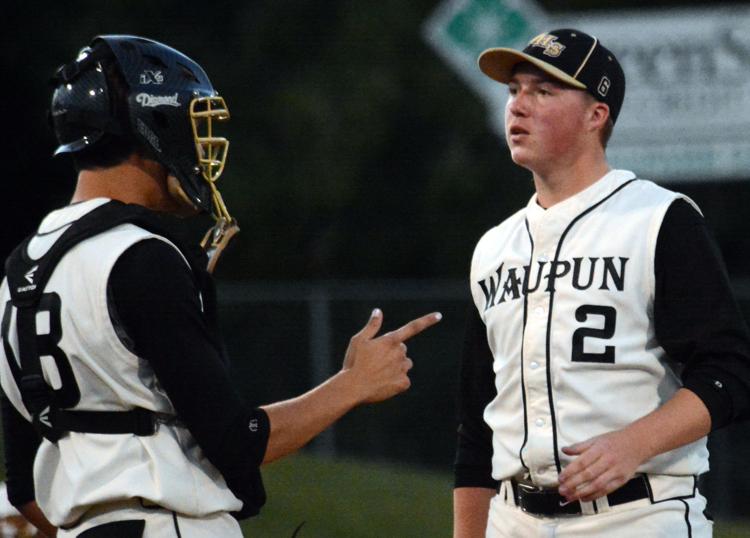 Pitcher and third baseman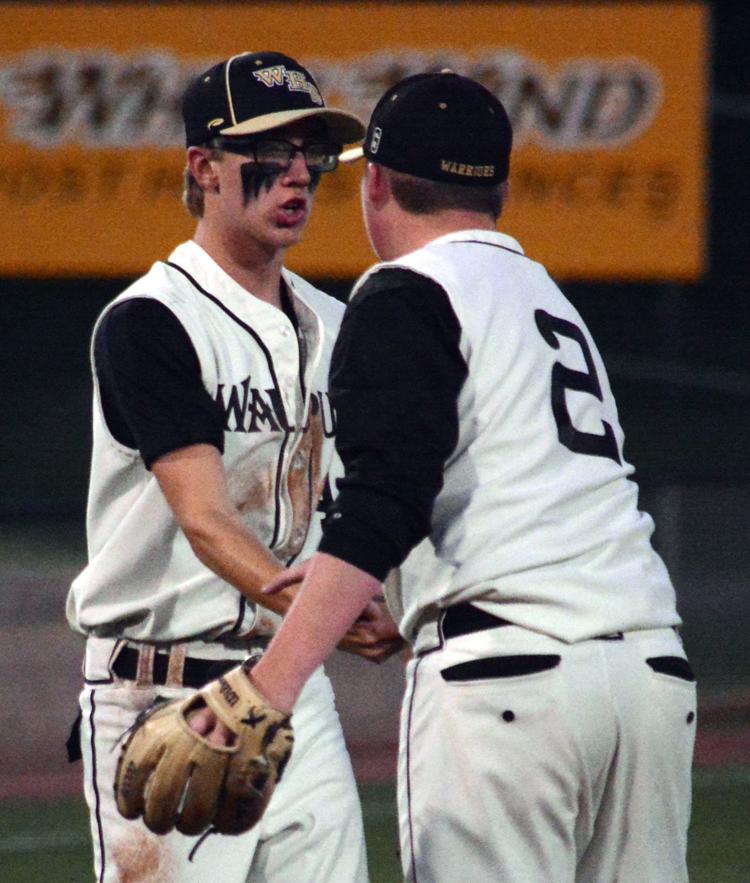 Jak Lenz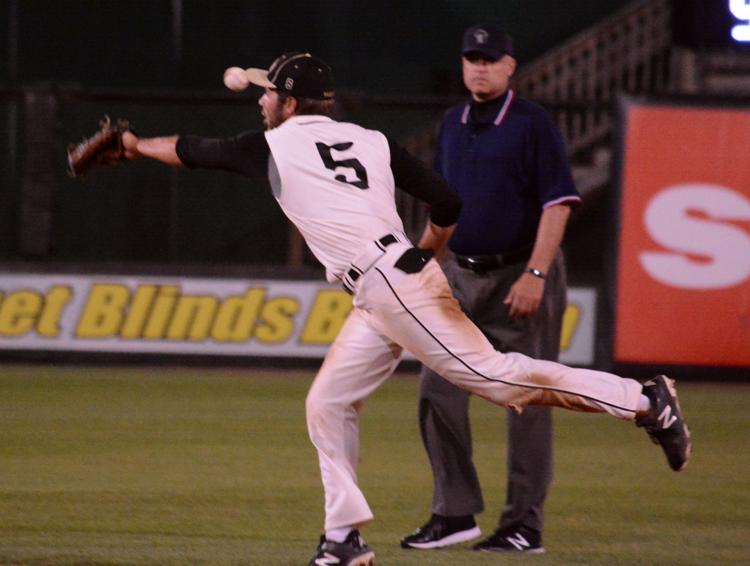 White
Caleb Sauer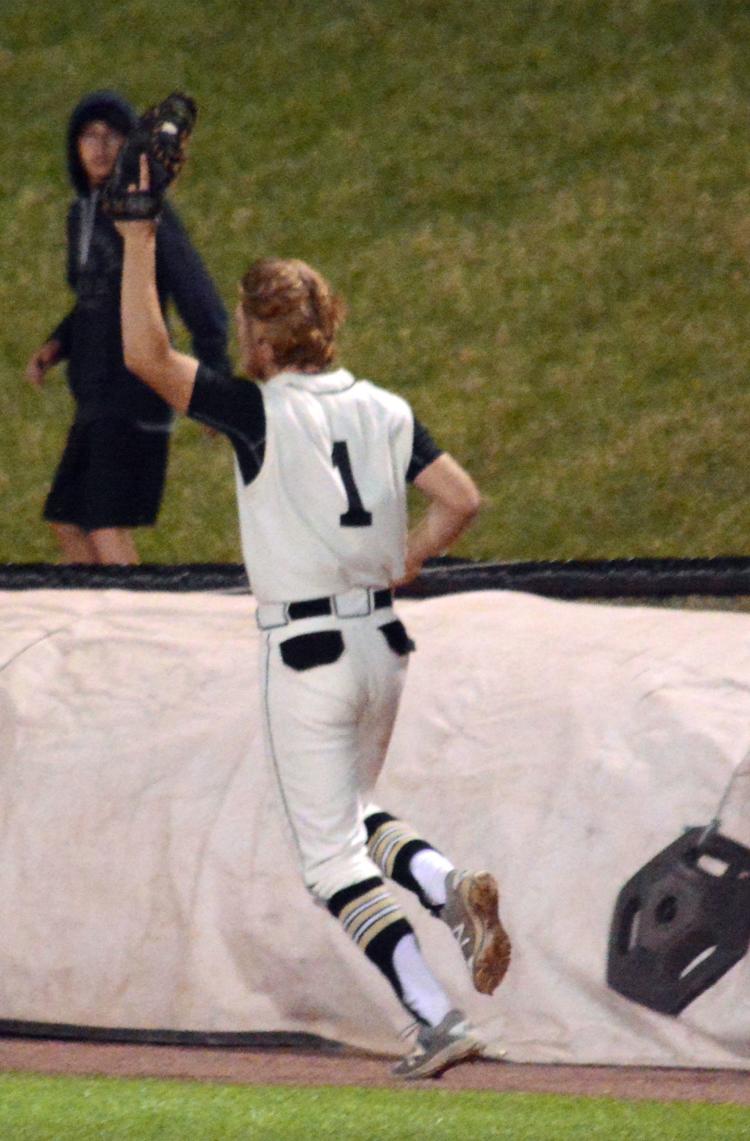 Sauer and Standke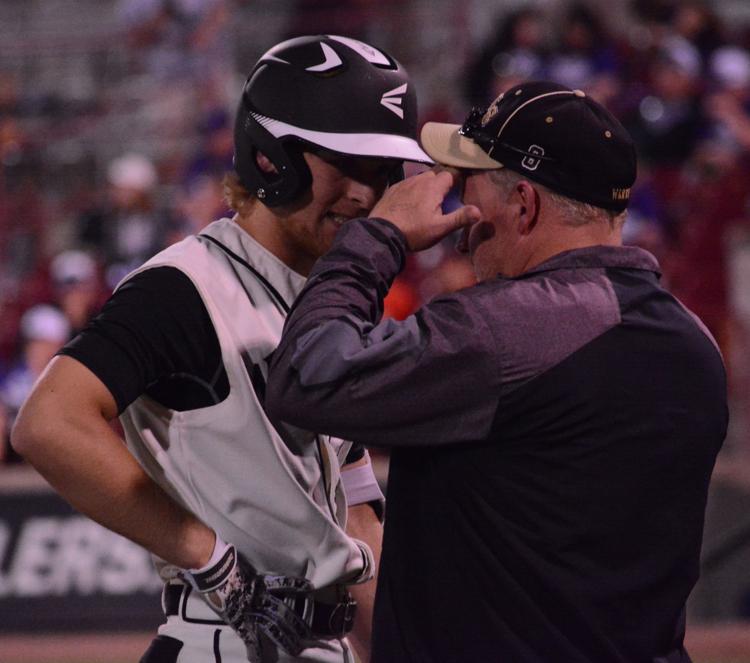 Vaughn Williston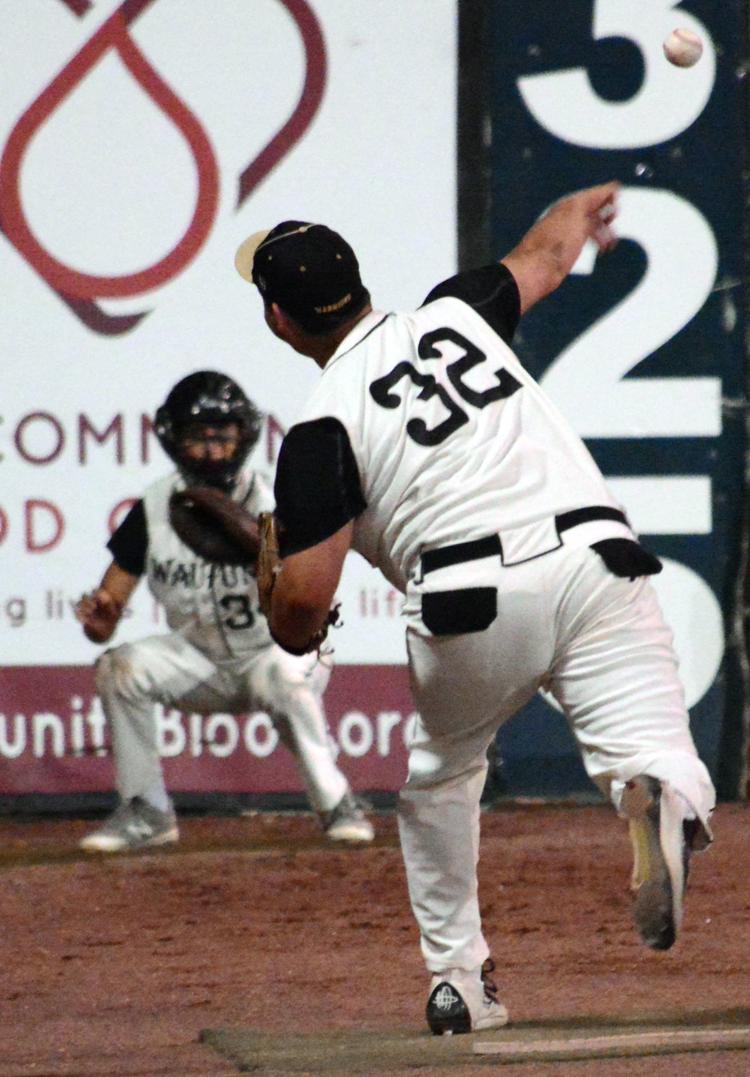 Reece Homan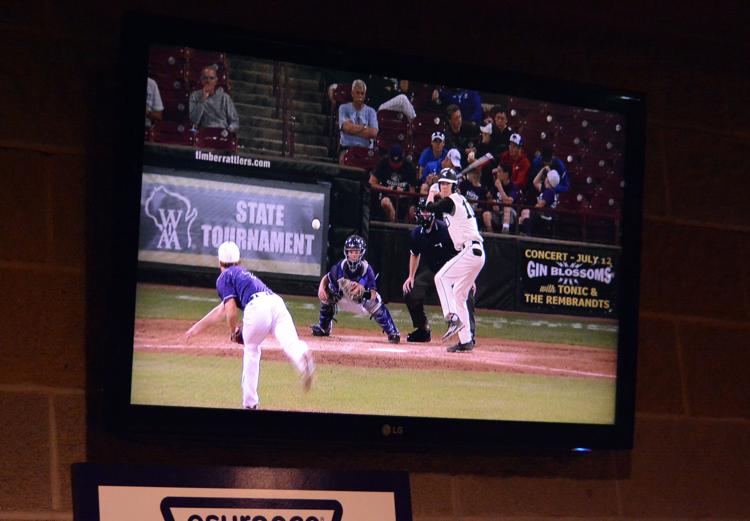 Brayden Sanders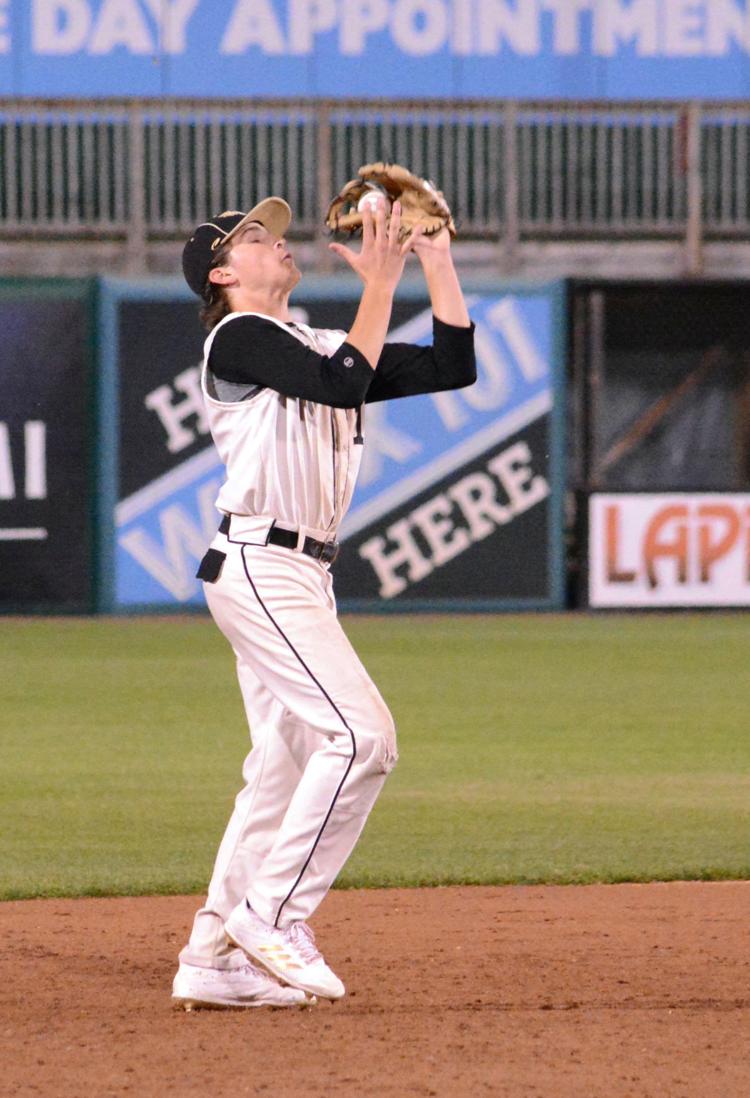 Brayden Sanders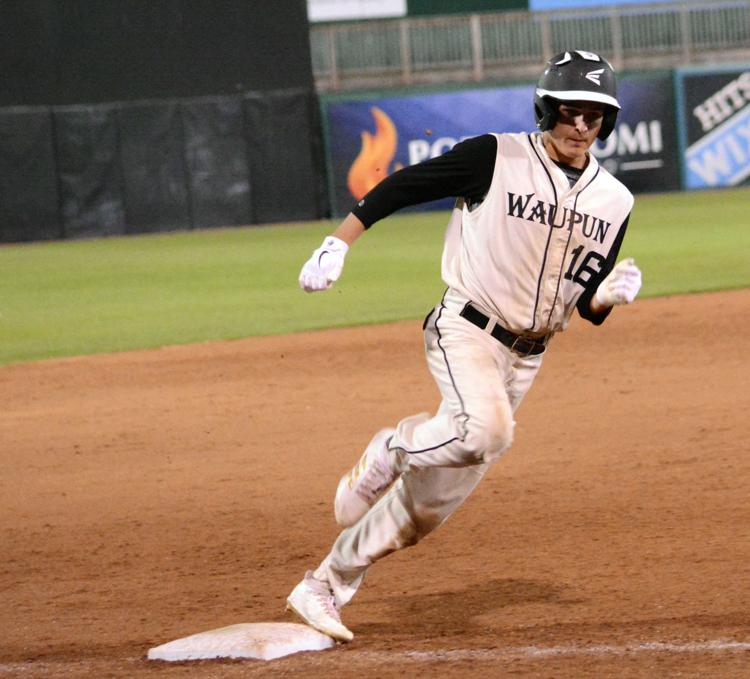 Lenz and Bronkhorst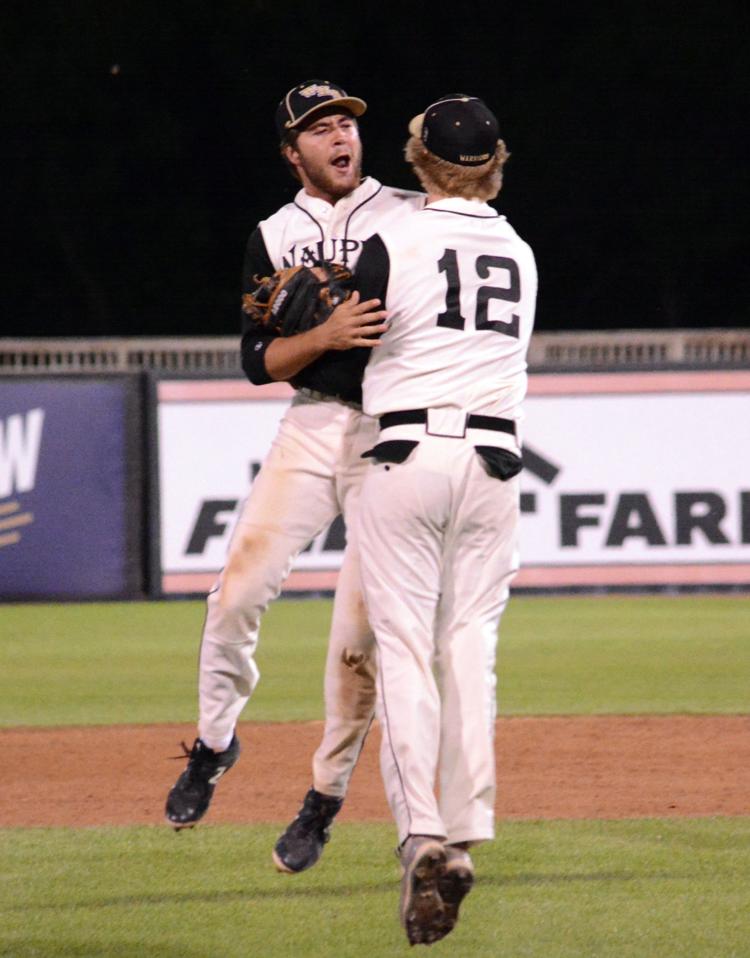 Jeff Sauer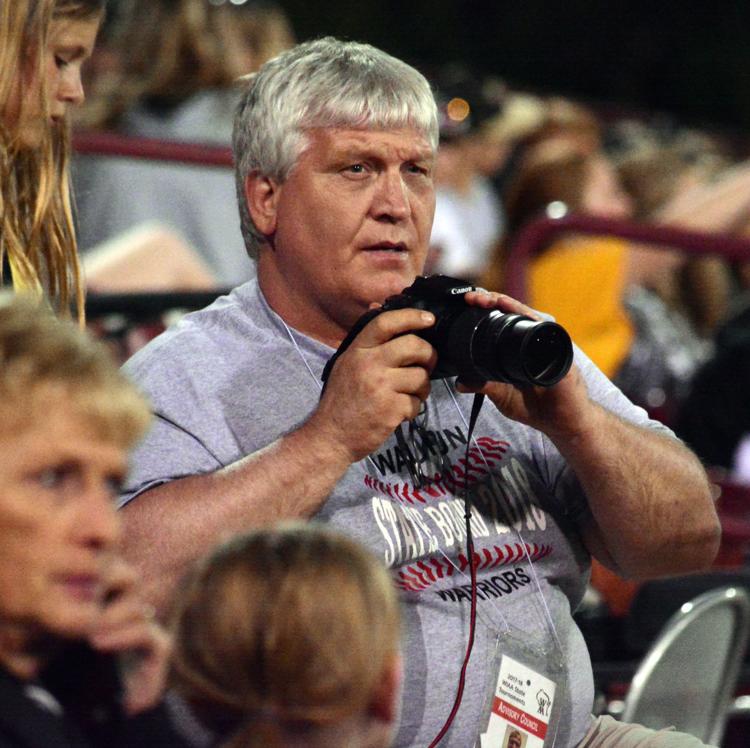 Jaden White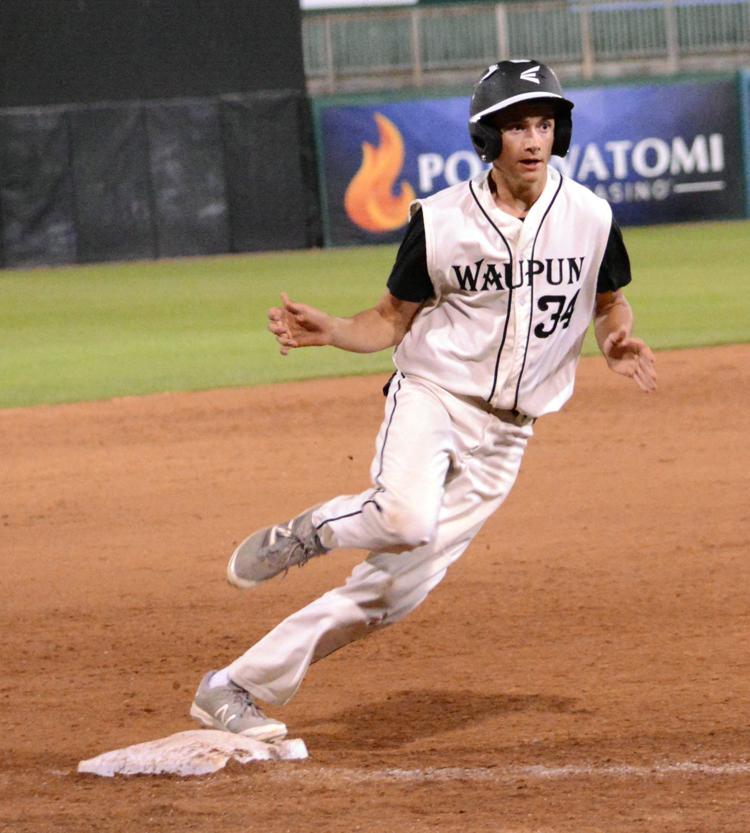 Saying hi to the youth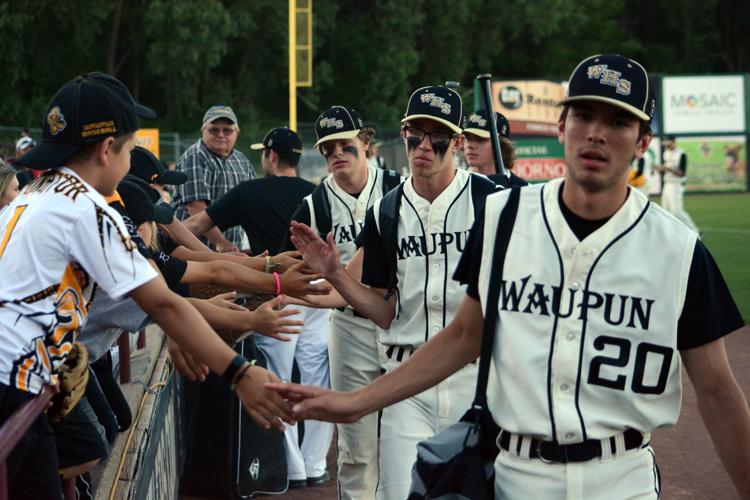 Kevin Homan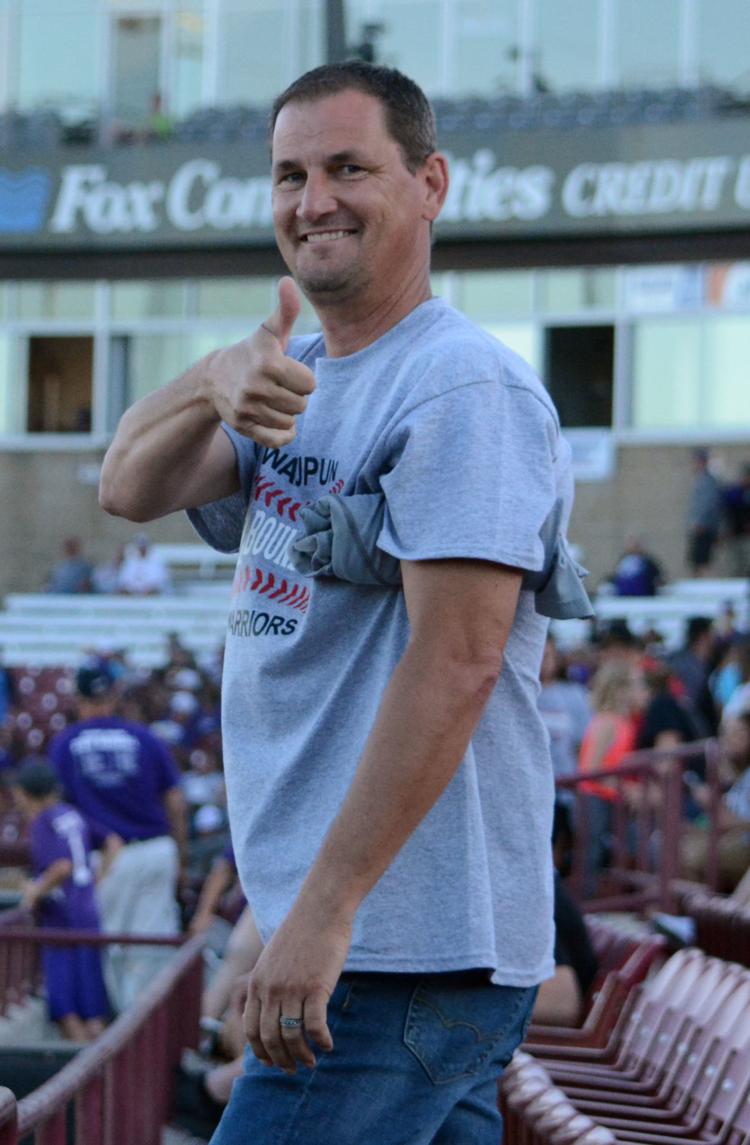 Waupun Students Cheer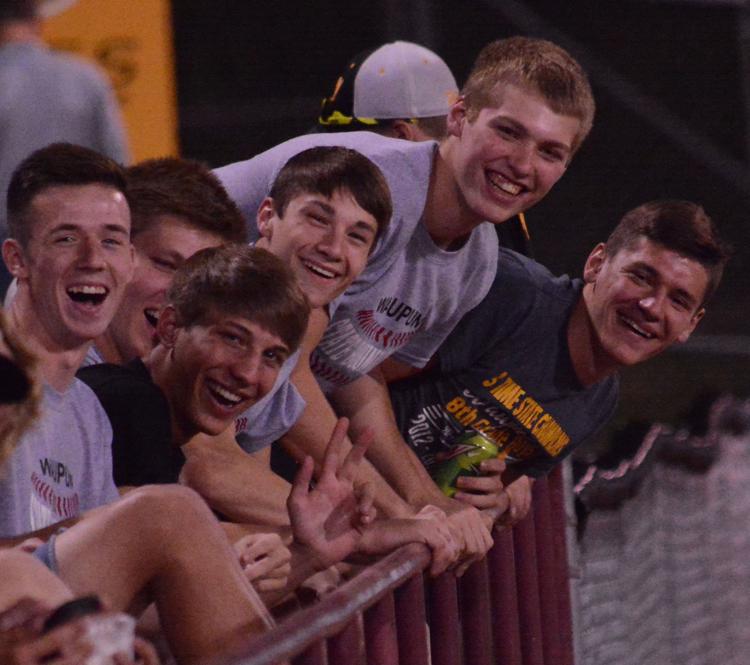 Jaden White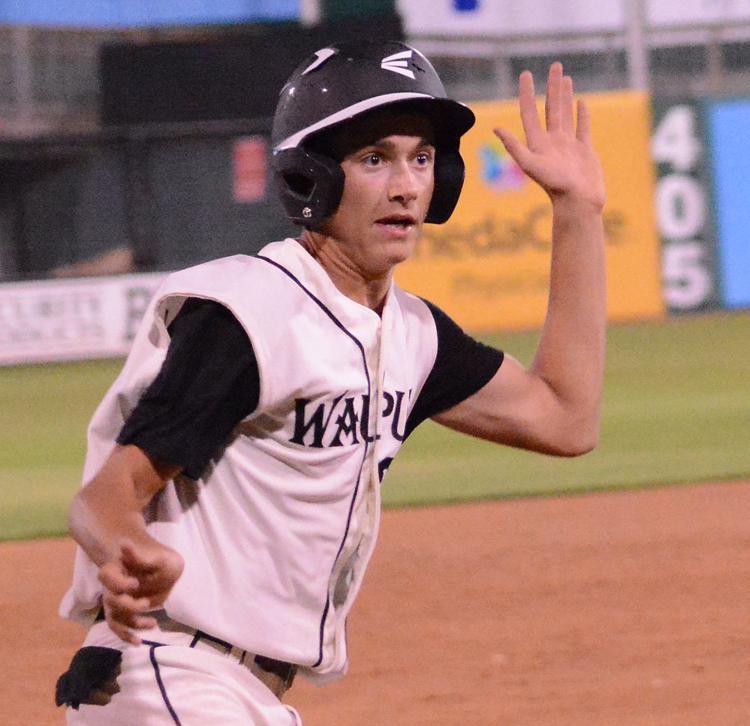 Jak Lenz