Editor's note: This is the third in a four-part series on Randon Dauman's baseball journey from high school star to dropping out at NCAA Division I Ohio University to two years later making it back to the Div. I level at St. Louis University. 
On Oct. 18, 2018, Randon Dauman tweeted, "God has his plan. Proverbs 16:9."
God has his plan♥️ Proverbs 16:9🙏

— Randon Dauman (@grbdauman22) October 19, 2018
The Bible verse ― which means, "A man's heart plans his way, but the Lord directs his steps" ― was all Dauman used to announce he had left Division I college baseball because he didn't feel comfortable at Ohio University, where he committed to as a Columbus High School student in 2016, two years before graduating in 2018. 
And it's a Bible verse that he's used as a guiding light to get back to DI baseball.
It's been a roller coaster ride for Dauman from the time he left Ohio to now, but through it all he never lost sight of his destination. And a month ago, on May 23, he took to Twitter again, this time announcing that he has officially committed to St. Louis University. 
In that tweet, he included the same Proverbs 16:9 reference.
"His faith is definitely a driving force for him," Dauman's mother, Mary, said. "He's a very spiritual kid."
Ground floor
The first step in his plan to get back to DI was to enroll at Madison Area Technical College, where he signed up for 20 credits in the 2019 spring semester. Since he dropped out at Ohio and was no longer academically eligible to transfer from one four year school to another, he needed to get an associate degree before he could play for a different DI program than Ohio — a requirement of the NCAA's 4-2-4 transfer rule. 
He said he wanted to join the baseball team at MATC, but there was no room on the roster, so he focused entirely on his studies. 
"I was just taking enough credits to catch up to the previous semester," he said of the fact he dropped out at Ohio at the last possible moment, getting credit for none of the classes he was enrolled in.
During this time, Dauman continued to train so that he'd be fit and ready once his next pitching opportunity arose. 
He also started working on finding his next opportunity. But with a lack of connections at the junior college level, he phoned for help from Steve Neilsen, a Prep Baseball Report Scouting Supervisor for athletes in the Wisconsin and Illinois area.
That call bore fruit immediately, because Dauman said later that same day Triton College coach Harry Torgerson reached out to tell him the Trojans would be thrilled to have the 19-year-old pitcher as part of their team.
Dauman took a visit to Triton College, which is located in the Chicago suburb of River Grove, Ill., to see if it was a fit. He liked it so much that he signed Division I transfer forms on Feb. 8, 2019.
Triton College Baseball signs D-I transfer from Ohio University Randon Dauman RHP Columbus High School (Wisconsin)

— Harry Torgerson (@TorgersonHarry) February 8, 2019
And he finished his first semester at MATC with a 3.8 GPA, in good standing and on his way to completing the necessary 64 credits for an associate degree in only one year's time, not two. 
Back in the saddle
Dauman was tired of being out of baseball so he followed through with some of his high school connections. On April 29, 2019, he landed a roster spot on the Lakeshore Chinooks ― a member of the Northwoods League, a wooden bat league for college players that includes teams from all over the Midwest and Canada, including the Madison Mallards and Fond du Lac Dock Spiders.
He continued taking classes at MATC during the summer while playing in the Northwoods League, where he made four appearances and logged 12⅔ innings. He struck out just three batters against 13 walks and 20 hits in that brief stint, numbers that led to a 4.97 ERA. 
That wasn't the same Dauman as the pitcher who won back-to-back Capitol North Conference Player of the Year awards as a junior and senior in 2017 and 2018, in large part because the time away from the diamond saw his fastball dip from being consistently 89-91 mph down to 85-88 mph. 
"I was playing against SEC, ACC guys and it was my first time pitching since high school," he said. "Man, I'm not throwing at this level. I just know I'm not at this level (yet)."
Dauman said he'll never forget his last game for the Chinooks, a no decision on June 13, 2019, in a 1-0 loss to the Mallards. He struck out two, walked two and allowed five hits in four innings. But it wasn't his stats that he remembers, it was something pitching coach Drake Robinson said to him after the first inning. 
It was during that game that Robinson, who now coaches at Chattanooga (Tenn.) Community College, asked Dauman, "Can you stop looking scared on the mound?" 
A stunned Dauman responded, "What do you mean?" And Robinson quickly answered, "Just fix your body language."
It was a swift punch to the gut for Dauman, who hadn't experienced a coach calling him out like that before. But it was something he said he needed, saying it "was a pride check."
"From that moment on, everything changed," he added. 
Time in Texas
When Dauman was done with the Chinooks, he knew he had to increase his pitching velocity if he was going to get on the radar of DI college scouts once he started at Triton. So, he packed his bags and headed down to the Houston suburb of Montgomery, Texas, to train at Ron Wolforth's Texas Baseball Ranch.
Dauman described this place as two sheds, extremely hot and humid conditions and workouts from 7:30 a.m. to 8 p.m.
"I knew that Texas was going to be a boot camp," Dauman said.
Dauman was with a group of about 40 other baseball players, all working on their pitching. Since Dauman was excelling, lead coach and owner Ron Wolforth asked him to join his legacy program.
Dauman was now going to be a player-coach while attending workouts, and he was going to be busy on the weekends as well, teaching younger ball players while still doing drills with them. 
"It was a huge learning experience," Dauman said. "You're teaching really young kids sometimes. If you can teach those kids simple cues, that's automatically in your head, then you automatically start doing it."
Dauman said the intense workouts and rigorous day-to-day schedule helped forge his future more than just physically. 
It was doing wonders between his ears as well. 
"It's not a good experience," he said. "That's when I knew how committed I was (to baseball).
"I enjoyed that kind of suffering for the end goal."
By the time Dauman left Texas in August, his pitching velocity went from the mid-to-high 80s up to 90-93 mph. 
Success again
When Dauman arrived at Triton later that month, he made an almost immediate impression. 
"For a guy that's just transferring in, he became one of the leaders of the pitching staffs — if not the leader," Torgerson said. "His work ethic is tremendous. He's always doing stuff. He's always in the weight room getting extra work in. He gives max effort when he's running."
Dauman has never been much of vocal leader, so leading by example came naturally to him. He would arrive two hours before practice and run a mile. Then after practice he'd do the Murphy Challenge, which he said is 300 body squats, 200 sit-ups and 100 push-ups. Then he'd run another mile.
And all the while he did this, he was encouraging his teammates to follow suit.
Trojans' sophomore Nate Davis also helped Dauman endear himself to his new teammates. The two had met one night while at the Texas Baseball Ranch, and for the duration of their stay, Dauman had given Davis and another ball player a ride to the facility each day. 
A friendship was born and it carried over to their time together at Triton. 
"He knew how I was as a worker," Dauman said of Davis. "I'm sure he had influence with guys at Triton of what kind of guy I actually was. Me and Nate were best friends. We were super close."
And Torgerson said the team naturally gravitated towards Dauman as the fall season led into the spring season.
"He was one of the guys that would get groups of guys together after grilling out and do a study session because a lot of the same guys had similar classes," Torgerson said. "From that standpoint, it was really good. He helped develop that culture of guys getting together not just on the field, but off it as well."
The fall season worked out well for Dauman, who started one game and played in three others, logging six innings of work with 10 strikeouts, three hits and a walk. He did have a 4.50 ERA in that time but things were starting to come together.
Dauman said he performed well at the Puma Classic, which is a junior college showcase that was held Sept. 13-14 in Indiana. On Sept. 14, Sean Duncan, a Prep Baseball Scouting contributor tweeted that Dauman "Opened some eyes for Triton JC, working quick inning behind 89-91 fastball and low-80s CB (curveball)."
"It was blowing up on Twitter," Dauman said of the video tweeted about him that currently has over 8,000 views. "I was just so excited to be playing again. It didn't matter (for) who. He tweeted out after my outing and I'm getting calls from old coaches who had recruited me in high school just from that thing."
College scouts started reaching out and soon after that MLB scouts inquired about the 6-foot, 190 pound pitcher. In fact, immediately after Dauman arrived back in Chicago, he took a visit to Illinois State.
Back on the radar
Dauman eventually earned the attention of around 12 schools and a plethora of MLB scouts.
He ended his fall ball season with Triton at the Midwest Fall Classic,  pitching in front of scouts from the University of Illinois at Chicago, Illinois State and two MLB teams. 
There was heavy rain during warm-ups prior to that game and Dauman suddenly lost his control. His catcher was only 18 feet away, but Dauman either spiked the ball at his feet or air-mailed it into the fence. 
"I'm thinking, 'Oh no, I forgot how to throw a baseball,'" Dauman recalled. "It was maybe 12 throws before he caught one. ... I could've probably underhanded it to him. I had the yips and I had it bad. I've never been nervous for scouts. I just randomly got the yips."
Fortunately for Dauman, they didn't last. He put his bad warm-up session behind him, striking out the first two batters then getting a groundout for the third out, an easy 1-2-3 inning with his fastball clocking at 93 mph.
"It was my best outing," Dauman said. "I'm thinking, 'Are you kidding me?' If you would've saw me down there (before the game), you would've thought I did not belong on a baseball field. It was crazy. It was bad."
No one was the wiser, and Dauman's stock continued to rise after that. But he had a dilemma. 
He was a captain on the team but also was a hot commodity when it came to college coaches wanting him to visit.
And he didn't want to miss any classes, practices or games in order to make a visit, a gesture of commitment to his teammates as well his studies. So he only ended up visiting Washington State University, the University of Minnesota and Bradley University, when he had a small window of time to do so.
"They respected it but at the same time would text my coach to ask me to come on a visit," Duaman said. "My coach would never say no to a visit because that's an opportunity. I, myself, I did not want to. I'm here for this team, this year (was my attitude). I hadn't been with the team for a whole year and I wanted to be a good teammate. I didn't want to move on from them. I wanted to stay in the moment with them."
Torgerson respected his decision.
"That's what his mindset is. That's the way he operates," Torgerson said. "He doesn't want to let anybody down for selfish reasons. That's why I try to talk to guys about it — if that's the only time they can go and do something, go and do it, and don't worry about it. Triton is a stepping stone. If you've got to do those things, then go and do them, but don't think you're a bad person because you didn't come to a practice. It's just his M.O., he doesn't want to let people down."
Springing forward
Not only did Dauman want to perform on the diamond, though — he also wanted to bulk up. 
He weighed about 165 pounds when he reached Triton, and his goal during the winter was to reach 200 pounds. So he started a meal plan where he ate 5,500-6,500 calories a day while also lifting twice a day.
His motivation was that he wanted to see if added weight would boost his pitching velocity, and by the time spring season started in February of this year, he tipped the scales at 200 pounds.
"I was thick," Dauman said. "I was a big kid because that was not my natural body weight. I felt really good putting on 35 pounds."
Dauman went two innings against Rock Valley Community College on Feb. 23, striking out five batters in the Trojans' 7-5 loss in game one of a doubleheader. 
Five days later, he pitched on the road against John A. Logan (located in Carterville, Ill., in the southern part of the state), one of the top teams in the country and undefeated at the time. He pitched well in the first four innings, but the Trojans ended up losing 9-4 in seven innings.
"I realized my stamina wasn't there yet," Dauman said. "I started to slow down velocity-wise. It was early in the season, so it's always hard to hop into the season. We had one disaster inning and we ended up losing to a really good team."
A week and a half later on March 10, Dauman, who pitched into the sixth inning, did just enough to help the Trojans knock off defending National Junior College Athletic Association Division I national champion Central Arizona, 5-4. It was a huge deal for him because scouts from Oklahoma University and some MLB teams were in attendance. 
That was Dauman's last outing for the spring, which he ended with 18 strikeouts and eight walks in 11⅓ innings of work. 
Pandemic hits
The Trojans played two more games after that, sitting on a 7-9 overall record when the COVID-19 pandemic took hold in mid-March, forcing the season to be canceled. 
"It was definitely a pain because as an athlete you get into a rhythm," Dauman said. "You're getting up at 5 a.m., getting your food in, go into weight training, go to all your classes, come back and eat, go to practice.
"It's a cycle that you're constantly on."
It also caused a lot of heartache for Dauman, who saw a lot of colleges that were recruiting him either completely back off or turn a scholarship offer into an invitation to walk on.
And Major League Baseball cut its normal 40-round June amateur draft down to five rounds in a cost-cutting move since minor-league contracts have been effectively meaningless in the wake of there being no minor league games right now. That draft took place on June 10-11, and Dauman wasn't picked. He had previously been told by MLB scouts that he was projected to go in rounds 9-11. 
Compounding that, the drastic reduction in the size of the draft meant many players with college eligibility were choosing to stay in school rather than try their hand professionally. 
"You're getting an overflow (of talent) where you can only have a roster of so much," Dauman said of those factors also contributing to his now-dearth of DI offers. "Schools just slammed on the breaks for recruiting. I was like, 'All right, that's it. It's literally out of my hands. It's not my ability. It's not my grades. There's nothing I can do.'
"That's the hardest thing. My hands are tied now."
Back home ... again
All he could do was retreat back to Columbus, where he set up a weight room in the basement of his family's house and went to work for Dauman Electric, the family business his parents Mary and Reggie have owned and operated for the last 24 years in Fall River. At the shop, he was able to clear enough space to set up a pitching mound so that he could more easily manage his work and training schedule. 
"He impresses me every day," Mary said. "He has an agenda in his head of what he needs to do and where he needs to be. There is no accepting anything less."
What Dauman focused on was finishing out the spring semester at Triton, where he was taking 21 credits. He did just that, posting a 4.0 GPA for the second straight semester to earn his associate degree in only one year's time with a 3.92 cumulative GPA.   
All that was left in his plan was to find a DI school to land at.
But there weren't many to pick from. Oklahoma and Louisville, which attended his game against John A. Logan, both lost interest once the pandemic hit, he said. And Washington State's scholarship offer turned into a walk-on opportunity, he said. 
Gateway to the West
One school that never wavered was St. Louis, a member of the Atlantic 10 Conference. 
There are a few reasons why Dauman decided on becoming a Billiken, tops among them being that he didn't just want to be another face in the crowd.
He wanted to go somewhere where he felt like he could make a big difference while also contributing to a winning legacy, and SLU is tied for second with George Washington and West Virginia with four A-10 tournament championships (2018, 2013, 2010, 2006) dating back to when the tournament began in 1979. Rutgers, which left the A-10 for the Big East after the 1995 season and is now a member of the Big 10, has the most A-10 tourney titles with six.
In so picking a winner, Dauman also is excited at the possibility of perhaps playing in an NCAA super regional tournament or even the College World Series. 
It's been quite the journey from Ohio to St. Louis and Dauman is excited to have finally reached his destination. 
"I want to start next year, I want to help St. Louis as much as possible and do everything I can to get a championship," he said. "That's all that matters to me — being with the team, being with those guys and winning.
"I will do anything I can to help the team, whatever that is."
Randon Dauman with Lakeshore Chinooks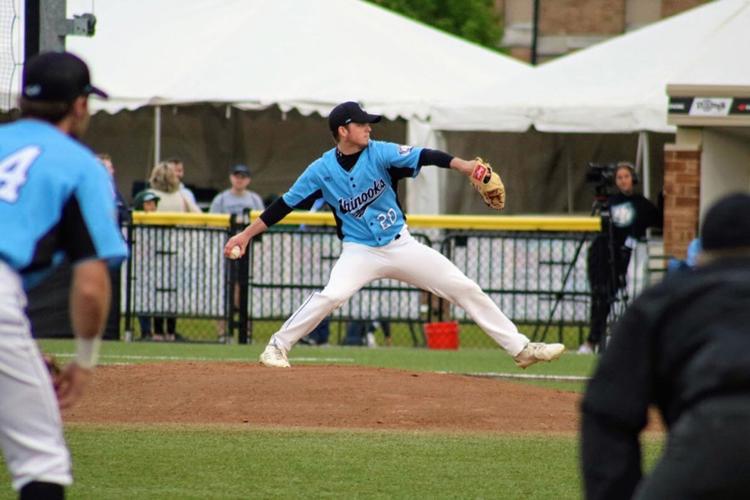 Randon Dauman photo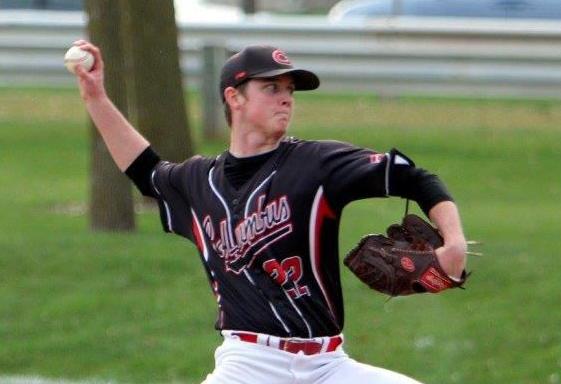 Randon Dauman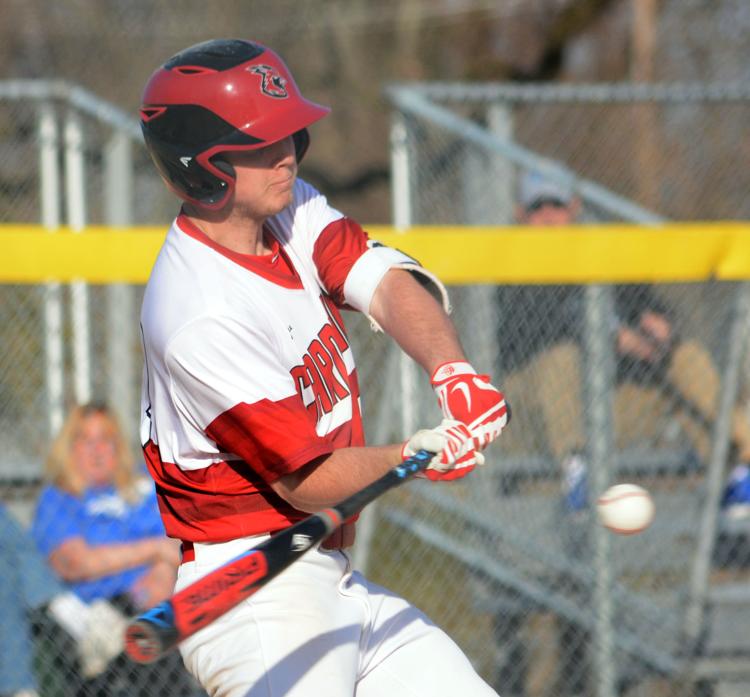 Three Columbus athletes sign national letters of intent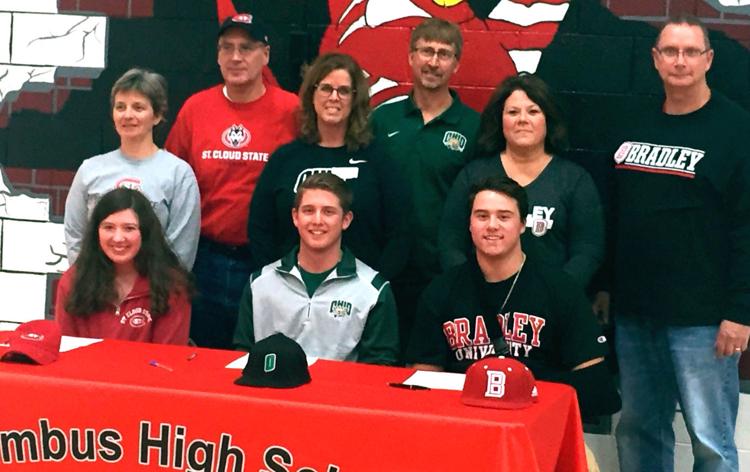 RANDON DAUMAN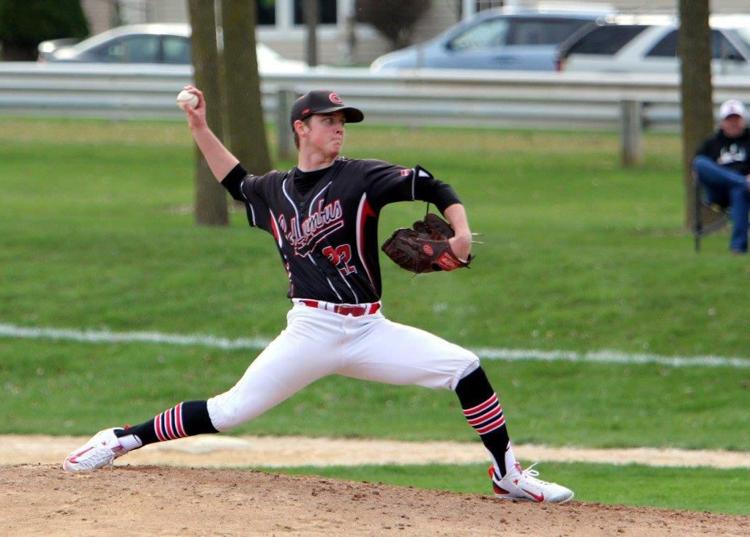 Peyton Henry Randon Dauman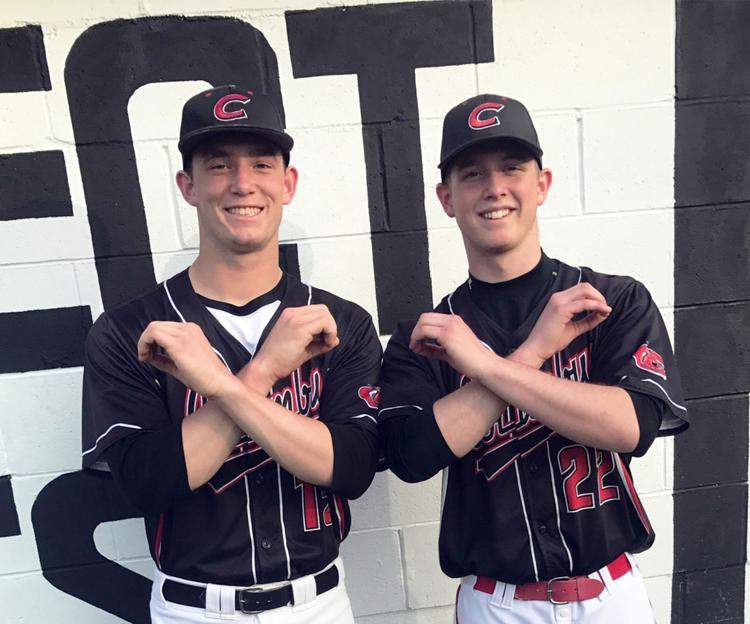 Randon Dauman (copy)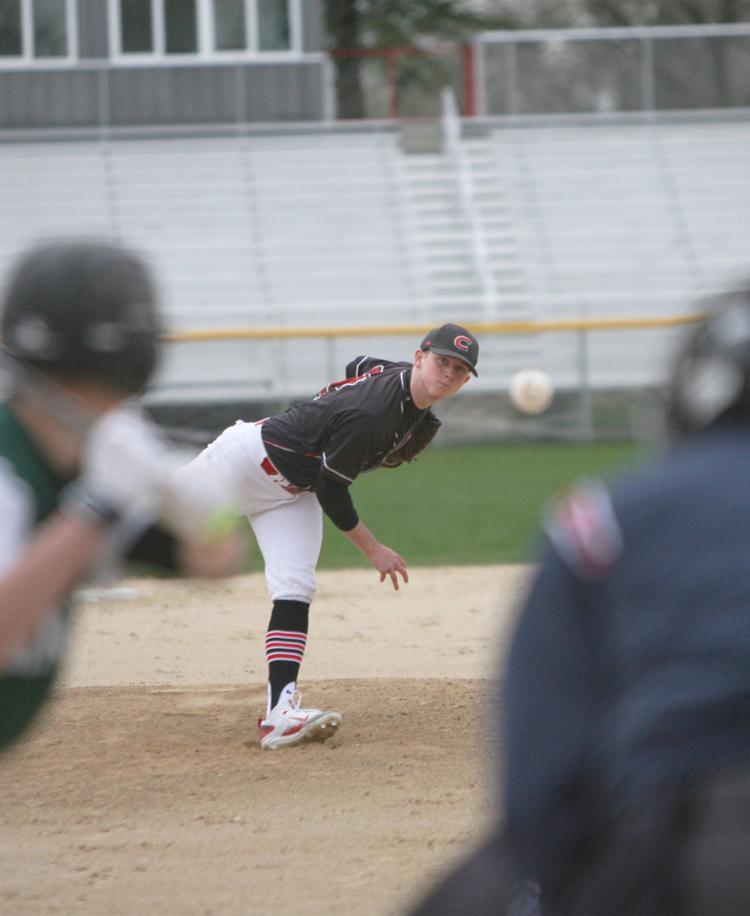 RANDON DAUMAN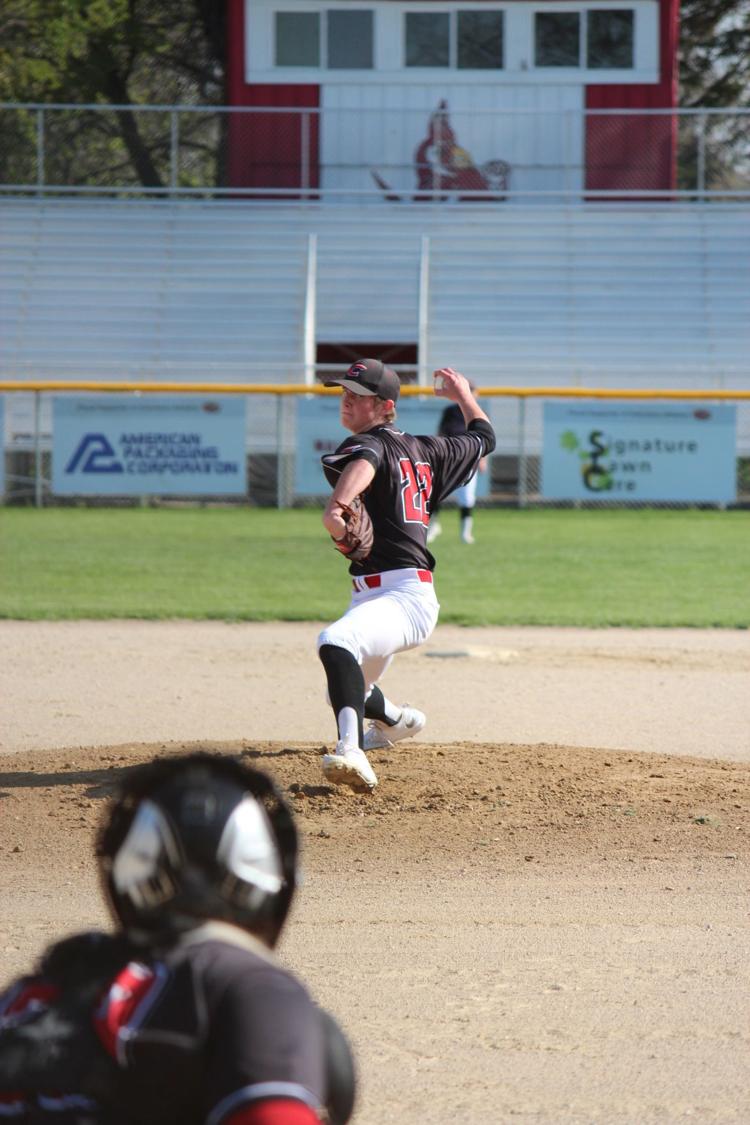 Randon Dauman secondary photo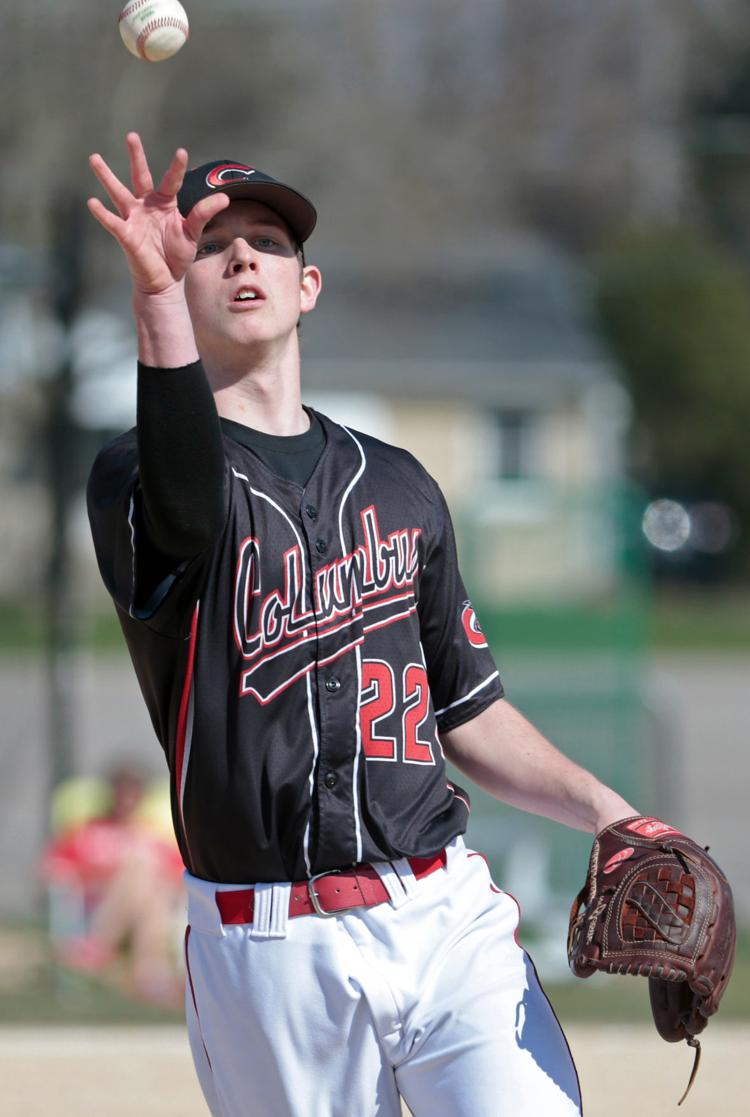 LodiColumbus0092MPKe-04152016202849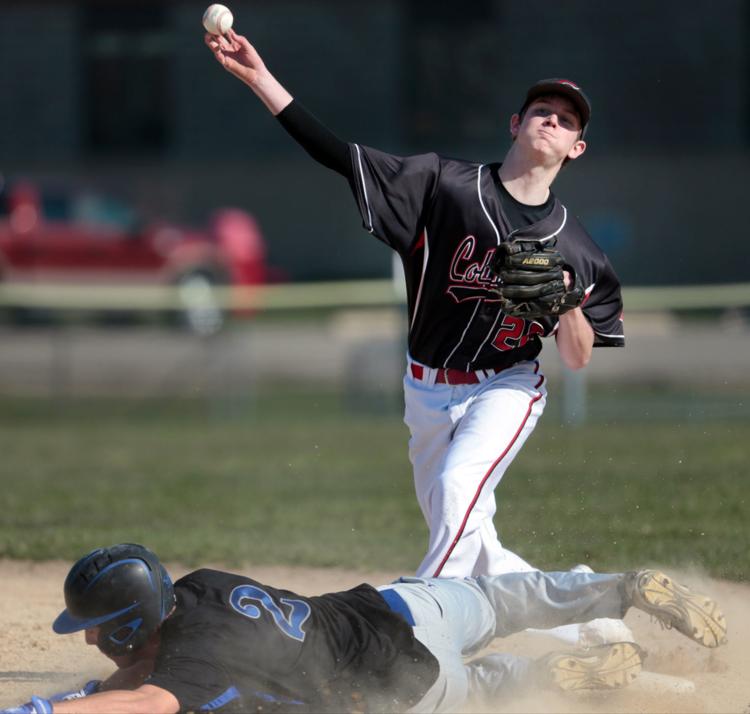 LodiColumbus0054MPKe-04152016202849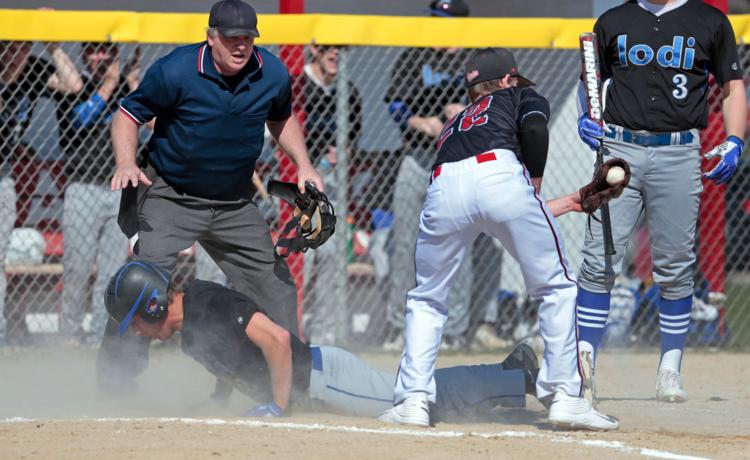 LodiColumbus0007MPKe-04152016202425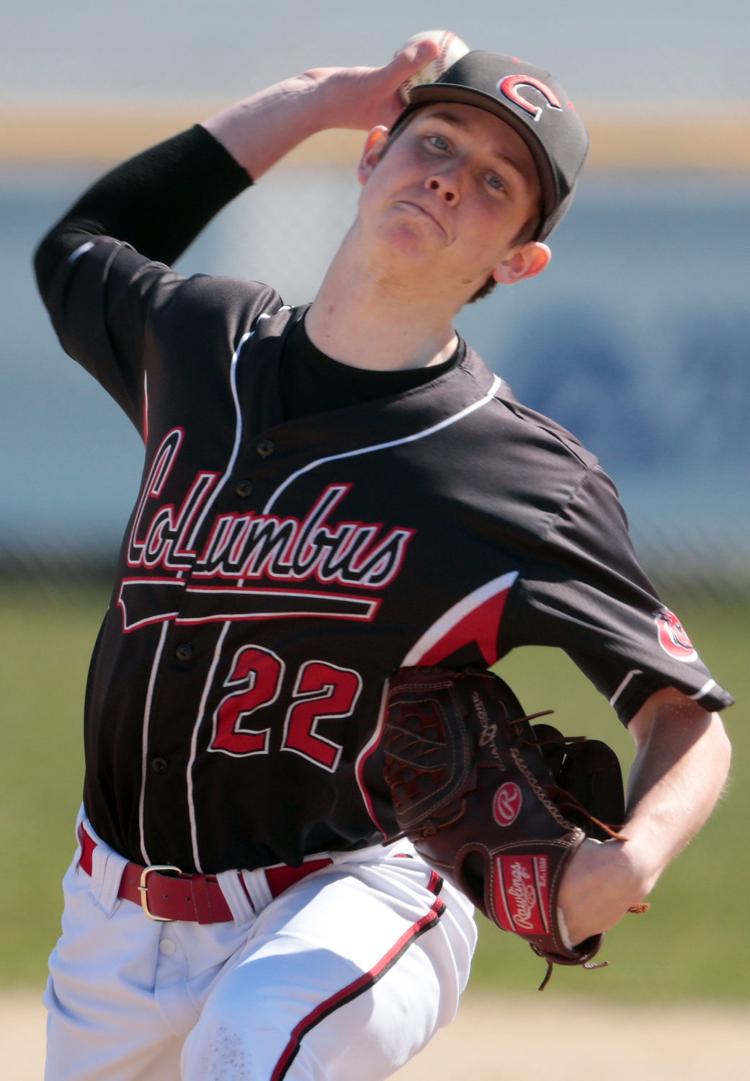 Randon Dauman 1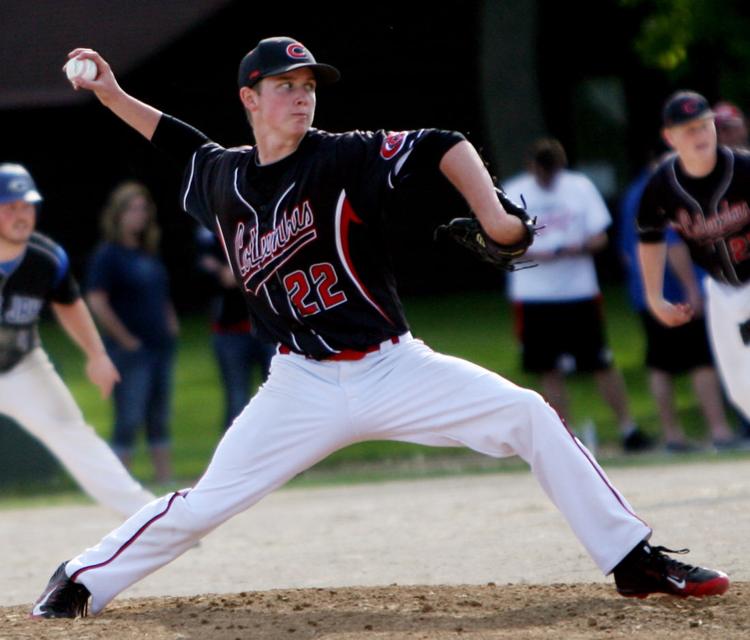 Randon Dauman 3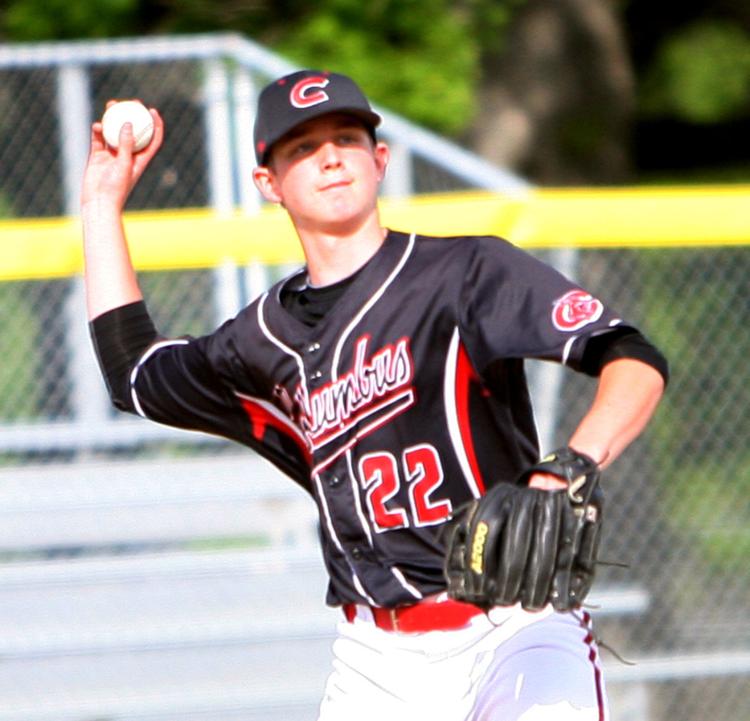 Randon Dauman
Dauman pitches for Team Wisconsin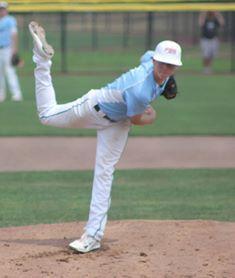 DAUMAN IN FUTURES TOURNEY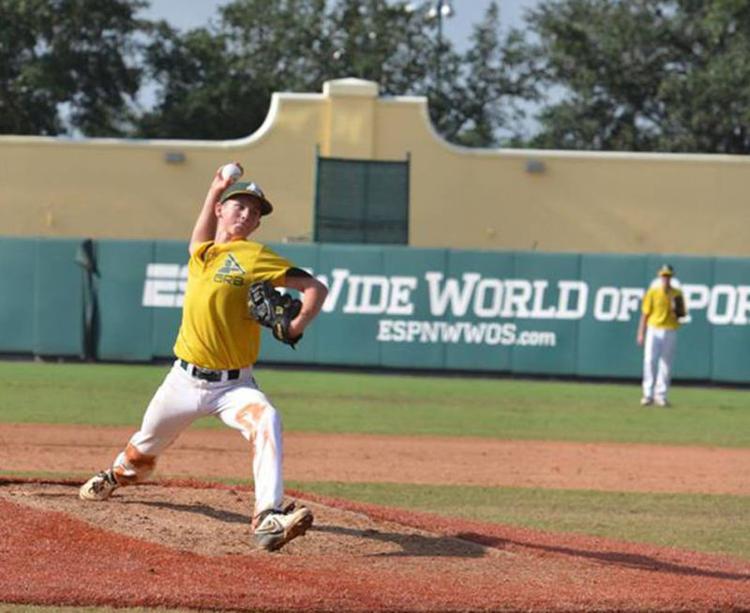 Randon Dauman Titon Trojans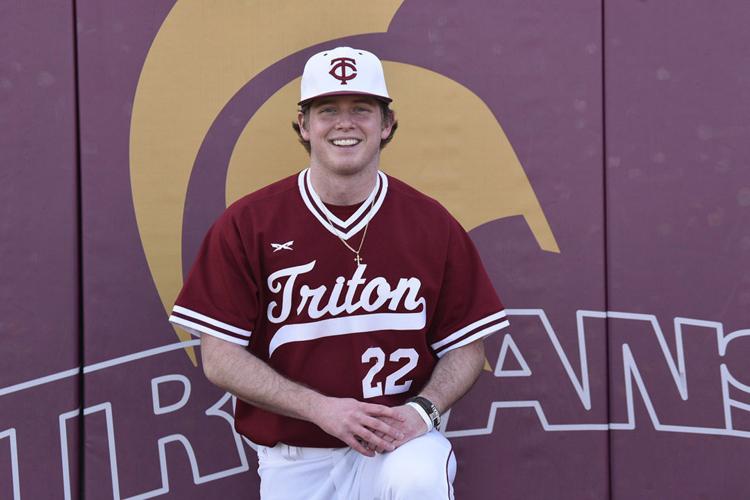 Randon Dauman at Ohio University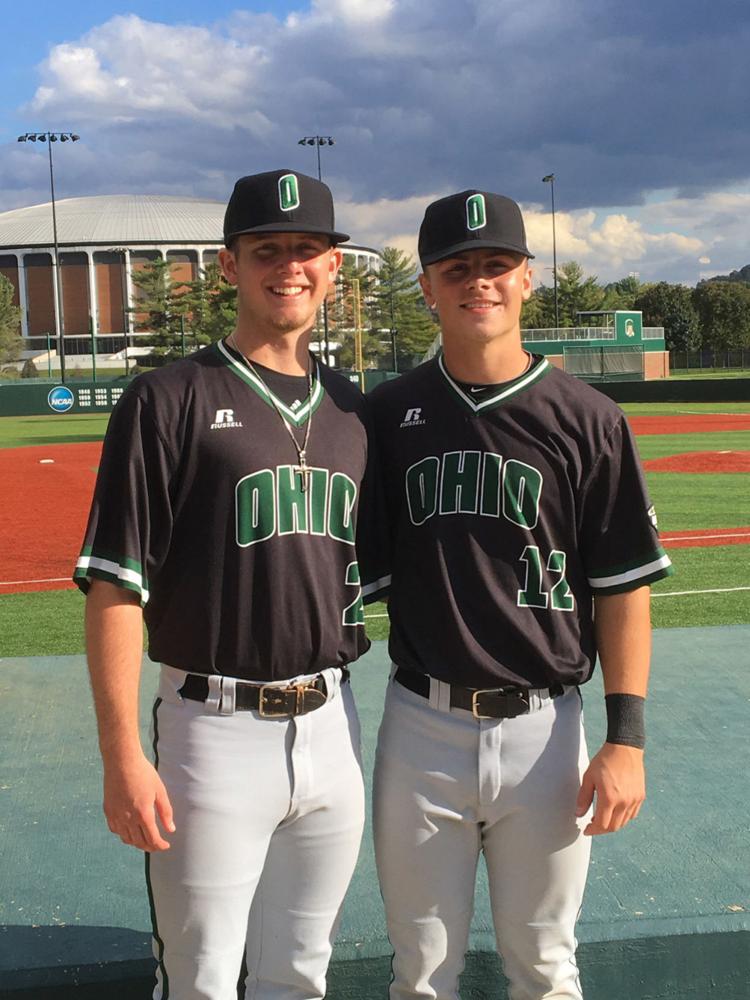 Randon Dauman with Lakeshore Chinooks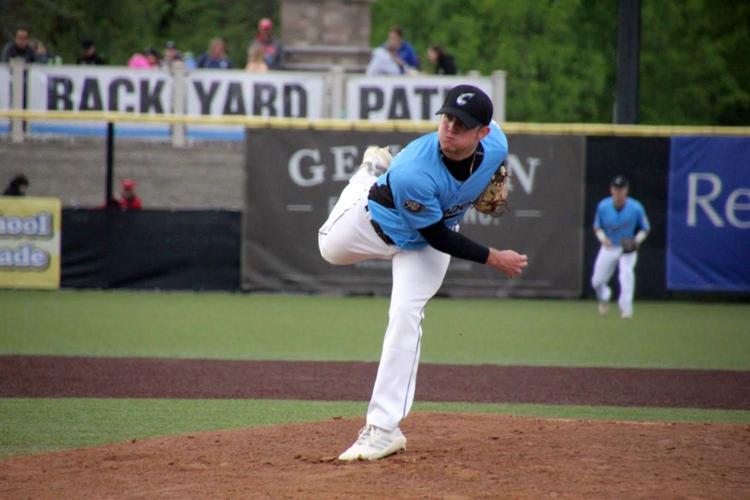 Randon Dauman with the Tirton Trojans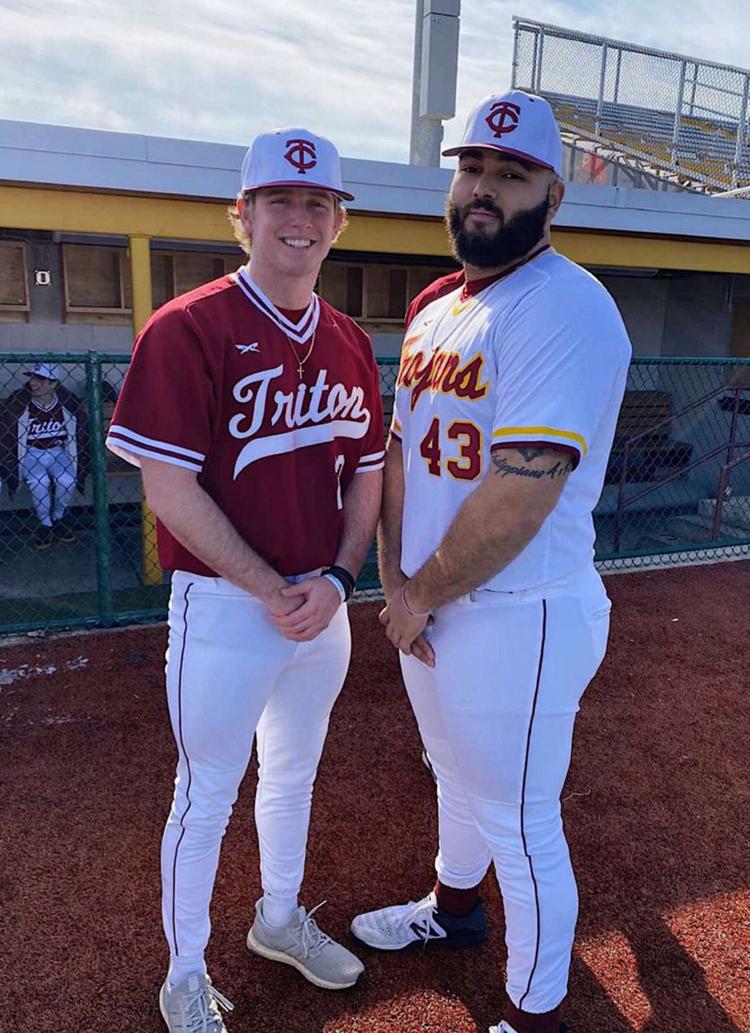 St. Louis University lanyard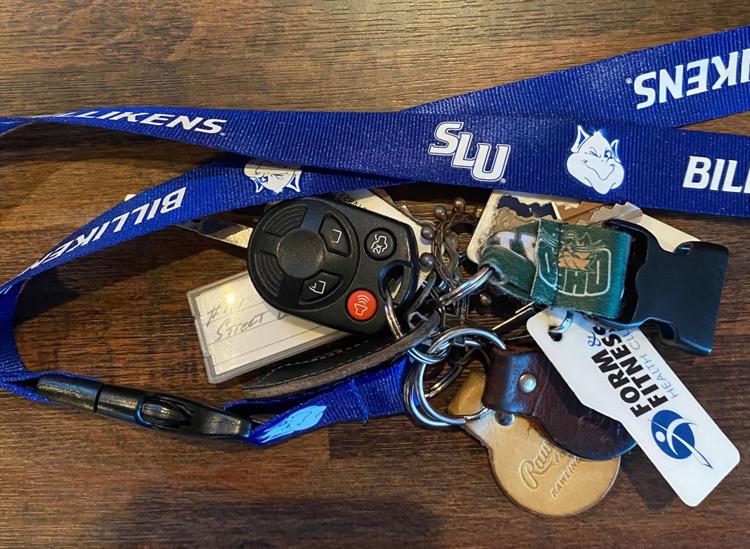 Follow Mark McMullen on Twitter @mmcmull2 or contact him at 920-356-6754.
Get in the game with our Prep Sports Newsletter
Sent weekly directly to your inbox!