Editor's note: This is the second in a four-part series on Randon Dauman's baseball journey from high school star to dropping out at NCAA Division I Ohio University to two years later making it back to the Div. I level at St. Louis University. 
The Lodi prep baseball team was the team to beat in the Capitol North Conference in 2015.
The Blue Devils demolished the competition in league play, going 14-1 en route to the conference title. They would finish 19-5 overall and come up just short of making it to the WIAA Division 2 state tournament, losing 14-5 to River Valley in the sectional finals.
Their only blemish in Capitol North play came at the hands of Columbus in the second game of a doubleheader on April 18. 
It's a game then-Columbus coach Bob Jansen remembers vividly. He gave freshman Randon Dauman the nod for his first career start, and Dauman rewarded his coach's faith by striking out 13 batters in a 7-0 victory.
"I think that opened up a lot of people's eyes as far as what he could be as a pitcher," said Jansen, adding that it was a sunny day with a howling wind that made for difficult pitching conditions. 
Dauman went on to receive first team all-conference accolades as an outfielder that season, as sure a sign as any that he was no ordinary rookie. Soon enough, college scouts would come calling. 
"I knew when he was in seventh or eighth grade that he was going to be a force to be reckoned with," Jansen said. 
Arriving on the scene
A month ago, on May 23, Dauman announced via Twitter that he signed with NCAA Division I St. Louis University, the last step for him on his journey back to DI after a roller-coaster last two years. 
His college baseball story goes back even farther than that, though — all the way to when he was a sophomore in high school. 
As the saying goes, all it takes is one game to change an athlete's life, and for Dauman, that game happened on May 19, 2016, when he threw a no-hitter with 15 strikeouts in a 10-0 victory over Capitol North Conference foe Lake Mills.
It sparked the interest of the coaching staff at Ohio University, which continued to pursue Dauman throughout the spring as he led Columbus to a 19-5 overall record and second place in the Capitol North behind Lodi (15-1) at 13-3.
The weekend after the Cardinals season ended with a 1-0 loss to Campbellsport in the D2 regional finals, where fans saw Dauman strike out a career-high 17 Cougars, he visited the Ohio University campus in Athens, Ohio, located on the western edge of coal country in Southeast Ohio, about an hour and a half from Columbus and three hours east of Cincinnati.
During the trip, Dauman said that Bobcats' coach Rob Smith extended a scholarship offering to cover 50% of tuition. The 15-year-old Dauman, who was still new to the recruiting game, planned to pocket the offer and see what other opportunities came his way before making a decision on his college future. 
Around the same time, Dauman was invited to a national scouting event put on by Prep Baseball Report called the Future Games, which was scheduled for Aug. 4-6 in Westfield, Indiana. 
With his stock rising — Big Ten schools Illinois, Northwestern and Purdue, among others, were interested — Dauman said Smith upped the scholarship offer to cover 85% of tuition, a package worth upwards of $112,000.
But the catch was Dauman said he was told he had to accept the offer before the Future Games. It put a lot of pressure on the teenager, who was still trying to figure out what he wanted to do.
Dauman's mother, Mary Dauman, recalls a conversation her husband,  Randon's father Reggie, had with his son at that time. 
"Reggie said, 'You don't have to make a decision yet. You have time,'" Mary said. "(But) I feel like maybe at that time, if he made a decision the pressure would be off and he could go back to doing what he loves to do. I'm sure in his younger life, he would go back and tell his younger self that maybe he should've taken more time.
"He was signed up to be at the Future Games. All of that (recruiting) kind of goes away once you commit. I think he was awfully young to be making such a big decision."
But Randon opted to make a verbal commitment before the Future Games, saying yes to Ohio's second offer. It's a decision he now agrees with his mom on as being made too soon in the recruiting process. 
"Yes, especially at that age," he said. "It was too much almost."
Moving forward
On July 25, 2016, after making his decision, Randon told the Daily Citizen that even though Ohio's campus was five times the population of his hometown of Columbus, Athens and the university there felt like home right away. He also said the coaching staff made him feel like family immediately.
Dauman psyched himself into thinking he was making the right decision. If he had any doubts, he quickly talked himself out of them because going back on his decision was off the table.
"My thing was I had to honor my word," he said. "That's how my family has always raised me. Once I made that commitment, I was like, 'All right, we're in for it.'"
For the next two seasons at Columbus, Dauman spent his time getting better on the diamond in preparation to become a Bobcat in 2018.
Jansen said in Dauman's first two seasons — his sophomore season ended with him being chosen as a first team all-conference pitcher — he pretty much threw all fastballs, as hard as he could. 
"He didn't quite have the control he built up over the years to the point where he could throw two or three pitches and know where it was going to go," Jansen said. "He was telling people to hit it if you can and most of them couldn't."
Dauman definitely found his control his junior and seniors seasons. He had ERAs of 0.83 and 1.55, respectively, which were down significantly from his freshman (2.05) and sophomore (3.30) seasons.
As a junior, he helped the Cardinals win the league title with a 14-1 record en route to being picked as the Player of the Year in the conference. 
Columbus, however, was stunned in the D2 regional quarterfinals, losing 7-6 to Lake Mills. 
Dauman repeated as Player of the Year in the Capitol North as a senior in 2018 after leading the Cardinals to back-to-back league titles with a 9-1 conference record and a 14-3 overall record.
The Cardinals' season that year ended in the sectional semifinals with a 7-0 loss to Jefferson, which would go on to finish as the state runner-up. 
Dauman finished his stellar career with 279 strikeouts and 95 walks while giving up 84 hits in 162⅔ innings. He had a 20-8 record on the mound for the Cardinals.
He had three games with 15 or more strikeouts and 14 games with 10 or more strikeouts, but often times his dominance coupled with the Cardinals' good bats meant games ended early because of the 10-run mercy rule. So adjusting his statistical metrics to account for that fact, he averaged 12.42 strikeouts for every five innings he pitched.
"I've had a lot of good players over the years, but what makes a good player a great player is someone who puts the time and effort into it after the season — who wants to become better. That's what Randon was," said Jansen, who retired from coaching after the 2019 season.
"He put a lot of time into baseball, outside of the season."
Doubt crept in
Once Dauman graduated, he began to more seriously question whether he was making the right decision in choosing the Bobcats. They were doubts, he said, that began to creep in throughout his senior year. 
"I was like, 'I really did not think this fully through,'" he said. "I was excited to go and play at that level but I don't know if that was the place I wanted to play. I wasn't going to back out of it. I signed the letter of intent and headed there."
Some may call it butterflies. Others may say he was just scared of what was awaiting him at the next level. 
Dauman didn't know how to describe it.
When he arrived at Ohio University in mid-August, he said he was with other incoming freshman teammates, lifting weights and tossing the ball around before the fall semester began. He also took a speech class with a few of his new teammates as well as some football players during the summer, earning an A.
"I wasn't homesick. That's the thing. I didn't get it," Dauman said. "I was a freshman and I hung out with the seniors all the time. The baseball friends, I talk to 'til this day. We're all super close. I never went through that home-sick phase. I don't know what it was.
"I went there and there were 32,000 students, so by no means was it anything like (Columbus). I felt comfortable. I just didn't love it there."
Breaking point
Dauman was in Athens for about three months and just wasn't feeling like himself. 
"I was actually in a funk. I would sleep 16 hours a day," he said. "I'd get up, I'd eat, I'd work out and then I'd go right back to bed. I didn't want to do anything else."
Dauman practiced with the Bobcats and also started fall classes. Still, he couldn't shake out of his funk and by mid-October he reached a breaking point. 
"I just had this gut feeling and I'm like, 'You've got to get out of here,'" he said. "I dropped that day. I dropped all my classes and it was all withdrawal passing; I wasn't going to get affected GPA-wise. I didn't make it a semester.
"So, technically I was a college drop out."
Earning unwanted label
It was quite the fall from grace. In the matter of not even five months, Dauman went from being Player of the Year in the Capitol North and an NCAA Division I recruit to being a college dropout, never even having pitched in a game for the Bobcats. 
"To the public eye, yes. I definitely thought I'm going to be viewed as that dropout or that small-town kid that couldn't make it at the big level," Dauman said. "That's the exact stereotype I had."
Obviously, it was an upsetting label to have attached to his name. But Dauman quickly came up with a step-by-step plan for getting back to the Division I level again.
It was just hard to explain that to his parents.
"If you would've asked me if any of this would've happened my senior year, I would've told you you were crazy," Dauman said. "Reality hit real quick that I was a college dropout. That was a huge thing for my pride, especially because I like to represent my family's name.
"My parents, they did sit me down and said, 'Hey, you're not going to slack off. You're going to work. When school comes around, you're going to pound out school.'"
Tough love
The tough love Dauman received from his parents was just what he needed. He said he went to work for them at Dauman Electric, the family business his mom and dad have operated in Fall River for the last 24 years. 
"You're always worried about your kids," Mary said. "I've had a lot of conversations with Randon. His mind is always in a good place and he's so stubborn with things. He sees a path that he's on and that's the trajectory he's going."
The first step in Randon's plan was to meet the criteria of the NCAA's 4-2-4 transfer rule: He had to get the required 64 credits and an associate degree from a two-year community college or junior college in order to go from a four-year DI college to another four-year DI college — hence, 4-2-4. Since he was no longer in good academic standing at a DI school, he wasn't eligible to go from one DI school to another. 
While meeting the academic requirements of the 4-2-4 rule, he also needed an opportunity to play baseball somewhere in order to showcase his talents for DI scouts.  
"The only thing I said to him was, 'Don't disappoint me,'" Mary said. "He knew what he needed to do and he did not disappoint."
Motivation for success
So that he didn't forget the trials and tribulations he had gone through, Dauman carried with him an Ohio University lanyard — the last thing he bought while at the school — for motivation. It never left his keychain once throughout his journey back to the DI level at St. Louis. 
"You've got to remember where you came from," he said. "At the end of the day, I went to Ohio out of high school and it's kind of a reminder of why you work every single day.
"I knew that Ohio wasn't my home."
No it wasn't — St. Louis is. But the journey to get there was just beginning.  
Randon Dauman with Lakeshore Chinooks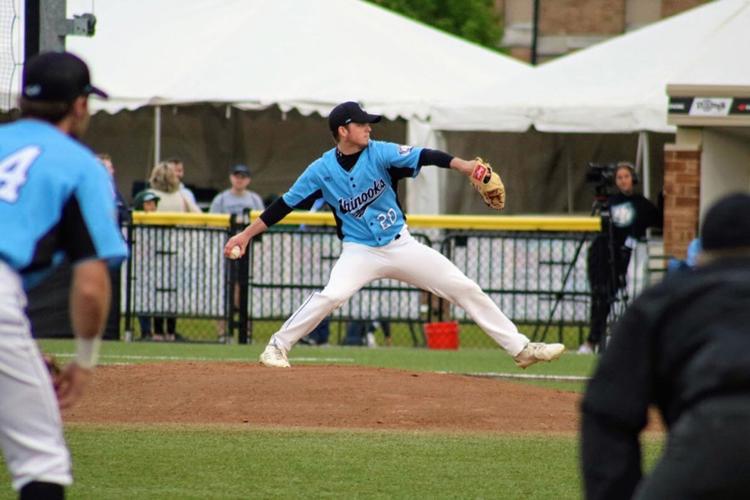 Randon Dauman photo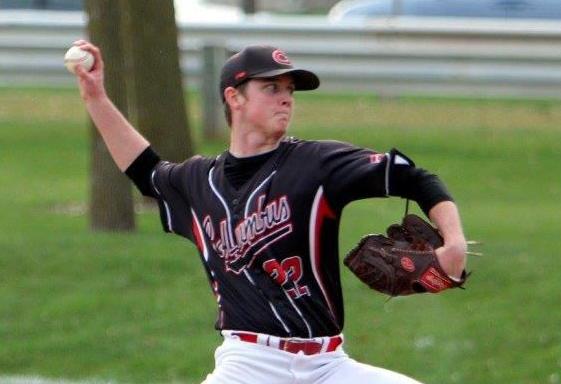 Randon Dauman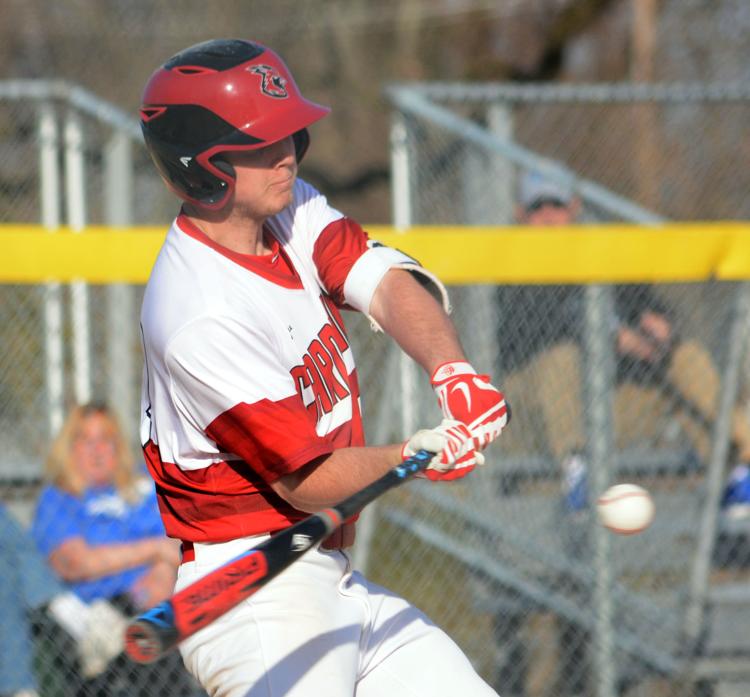 Three Columbus athletes sign national letters of intent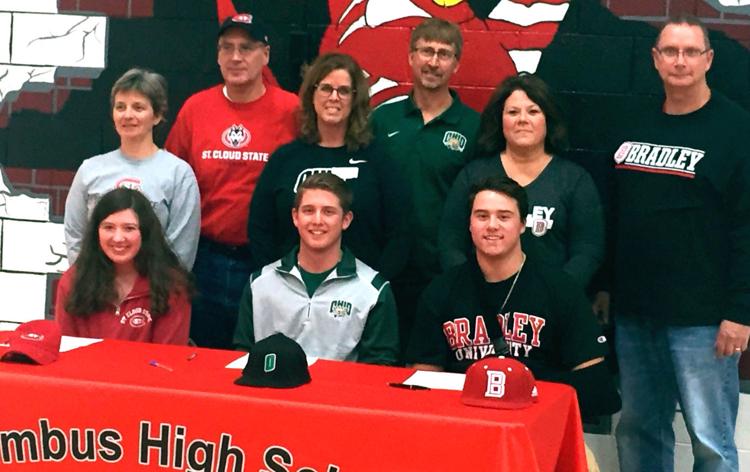 RANDON DAUMAN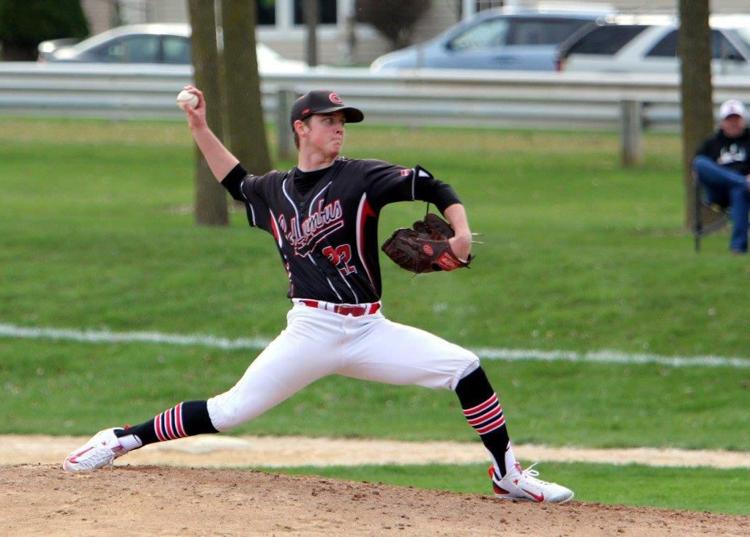 Peyton Henry Randon Dauman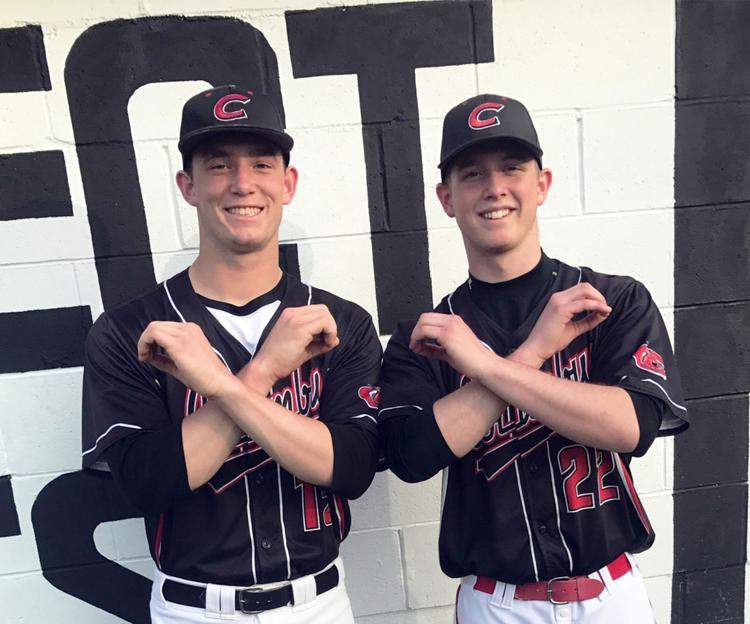 Randon Dauman (copy)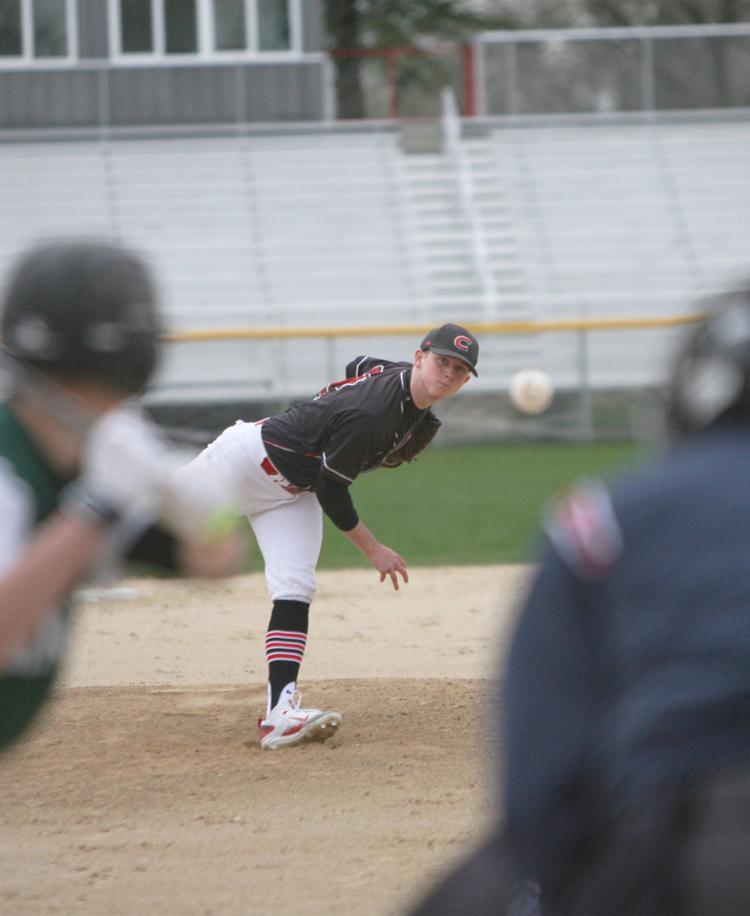 RANDON DAUMAN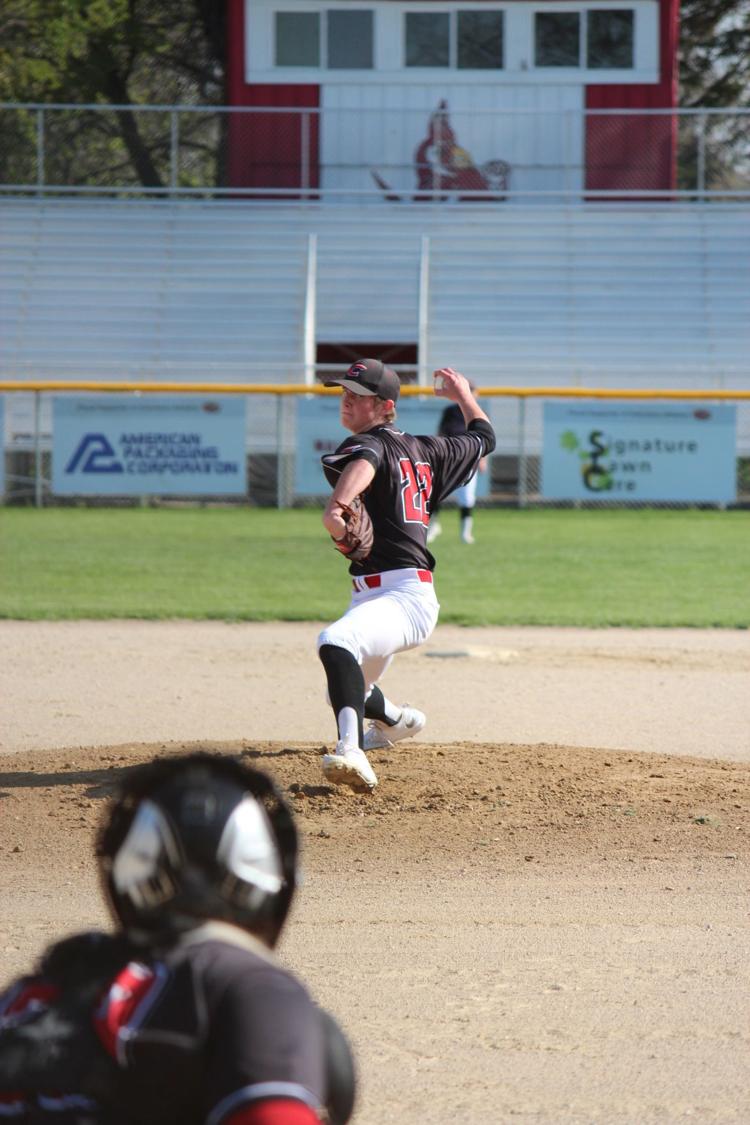 Randon Dauman secondary photo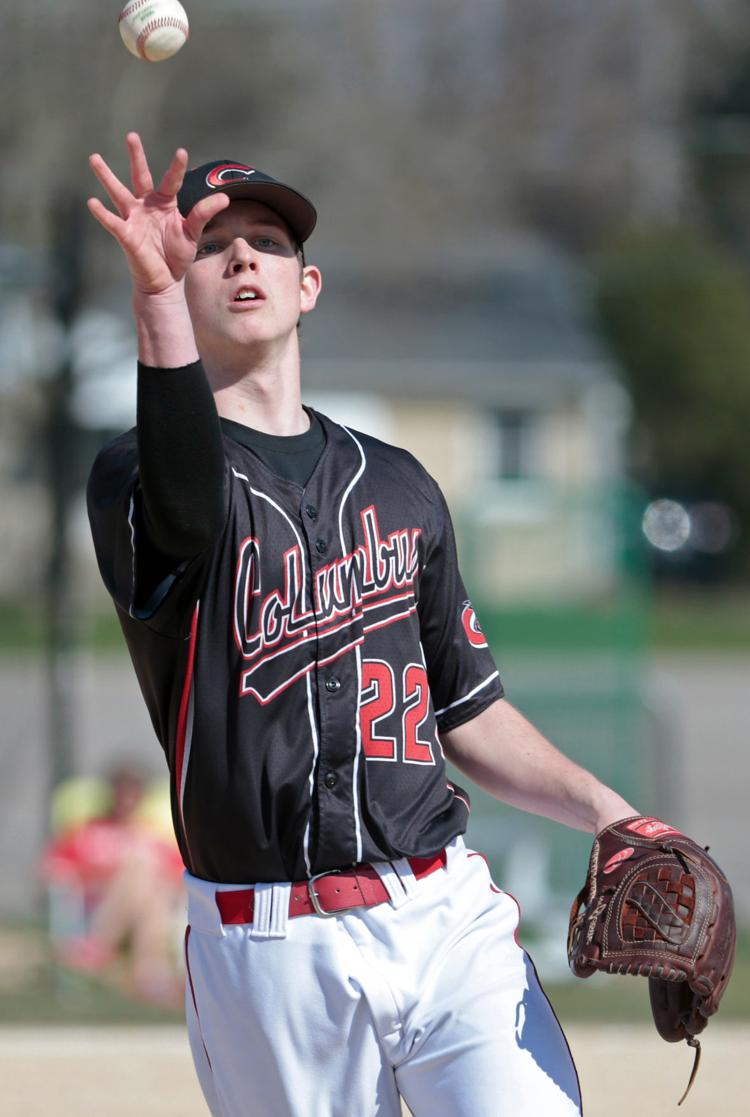 LodiColumbus0092MPKe-04152016202849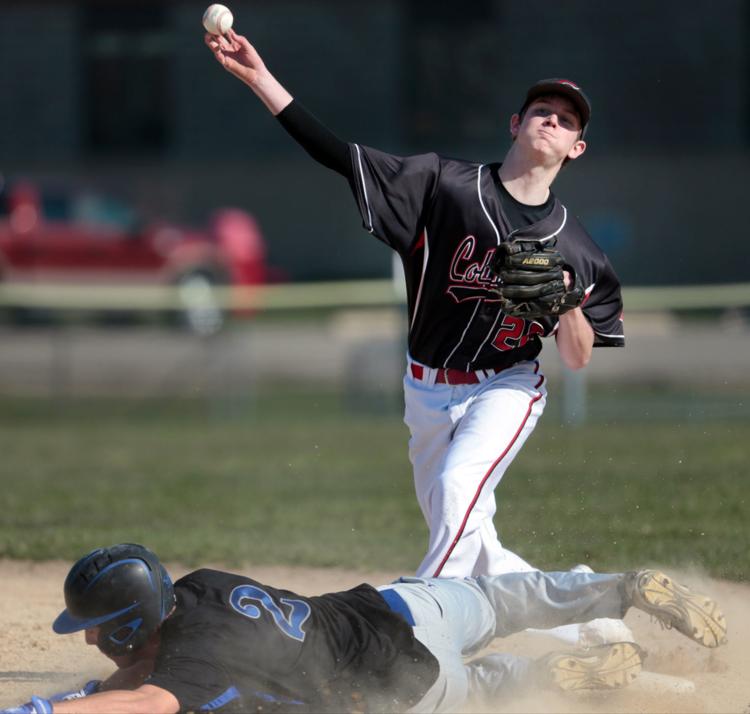 LodiColumbus0054MPKe-04152016202849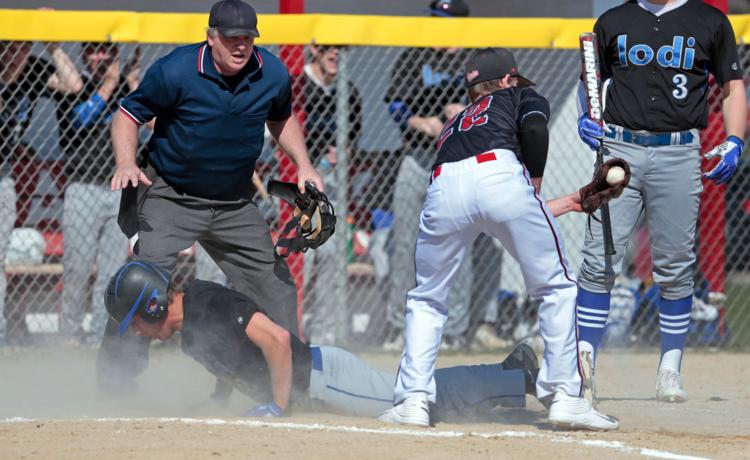 LodiColumbus0007MPKe-04152016202425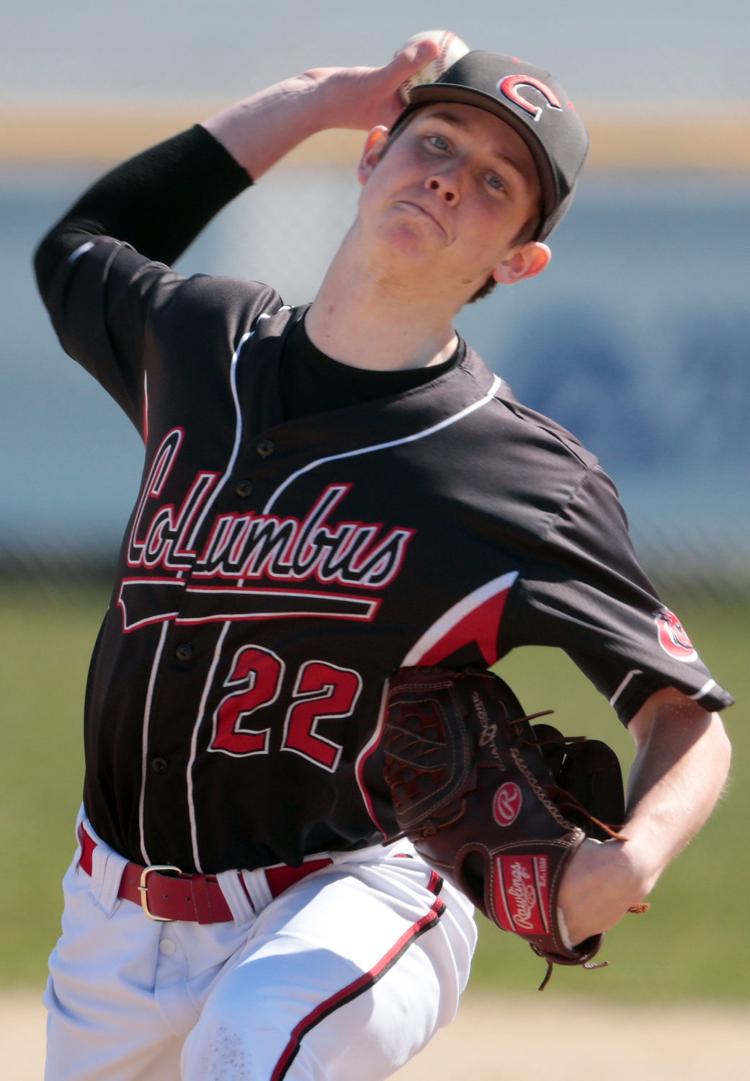 Randon Dauman 1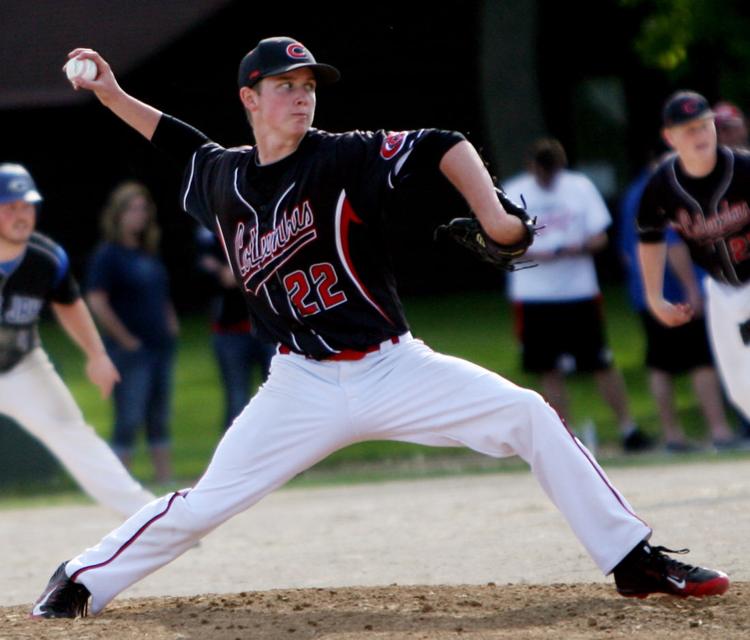 Randon Dauman 3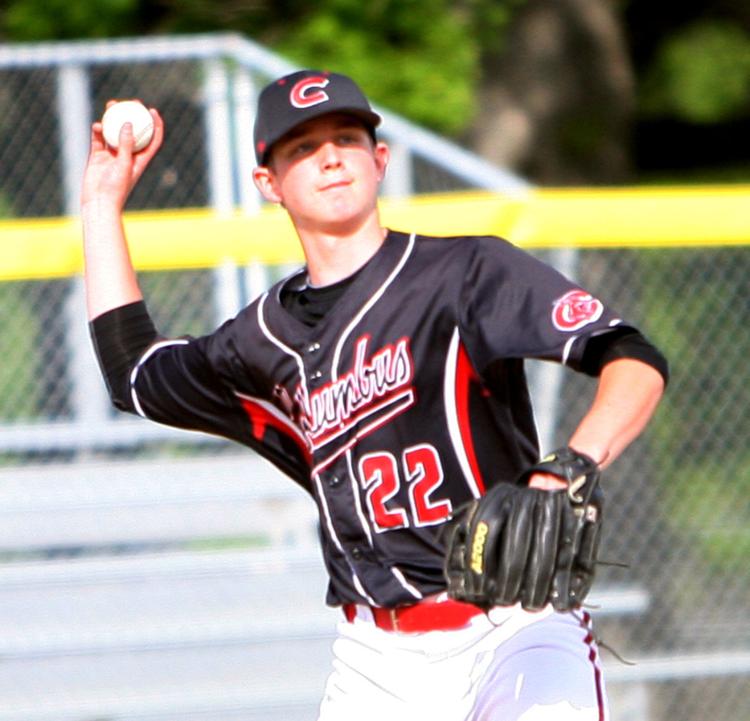 Randon Dauman
Dauman pitches for Team Wisconsin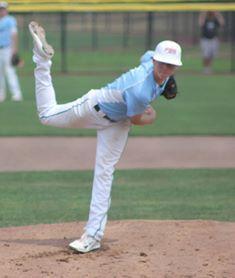 DAUMAN IN FUTURES TOURNEY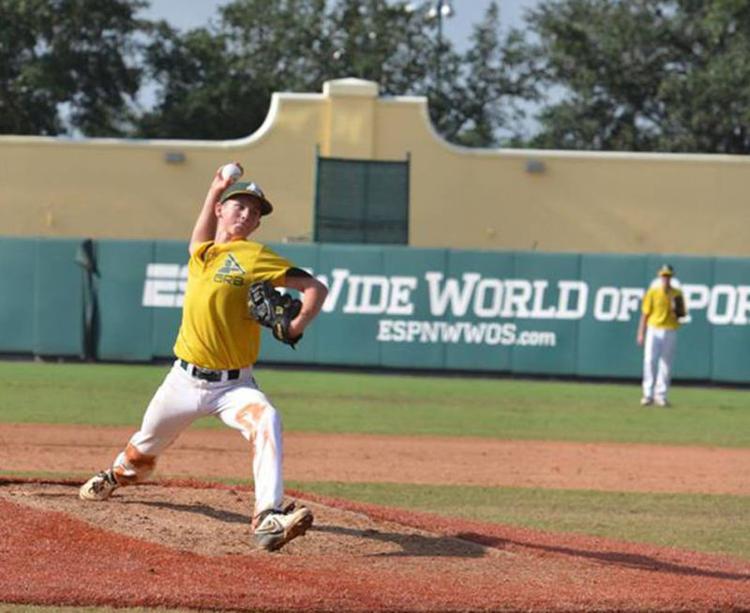 Randon Dauman Titon Trojans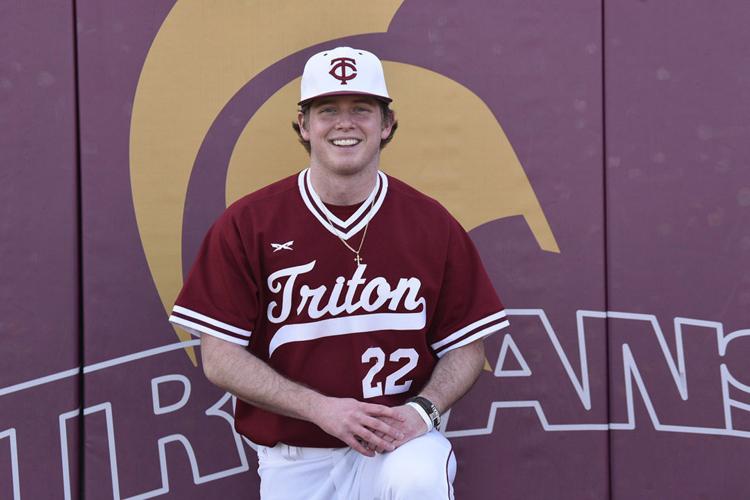 Randon Dauman at Ohio University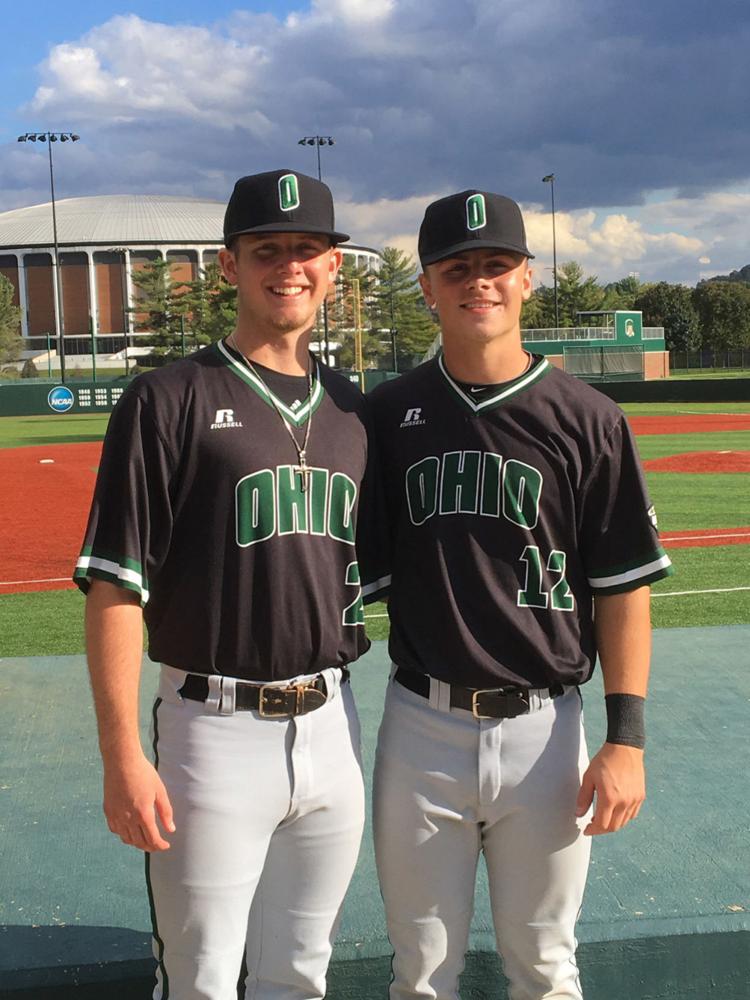 Randon Dauman with Lakeshore Chinooks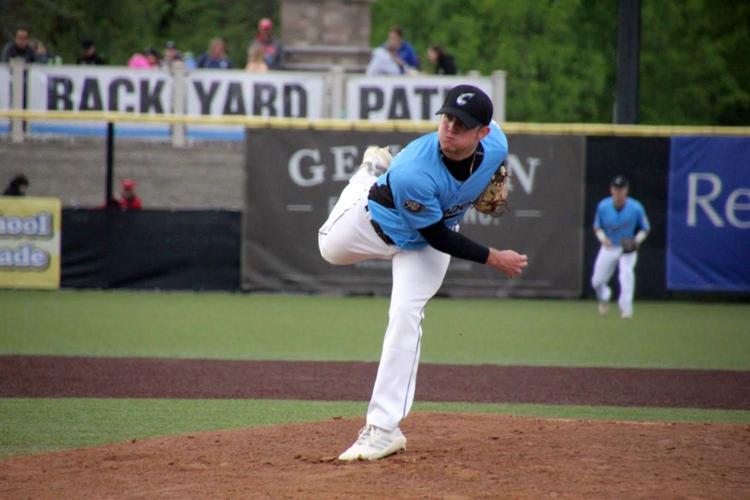 Randon Dauman with the Tirton Trojans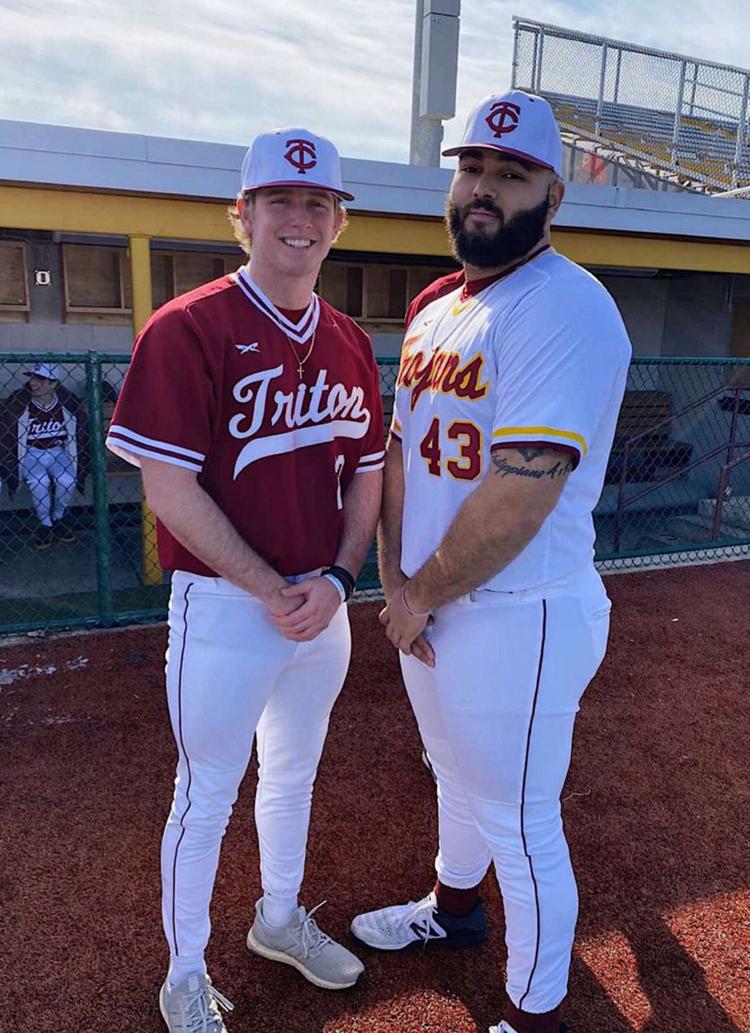 St. Louis University lanyard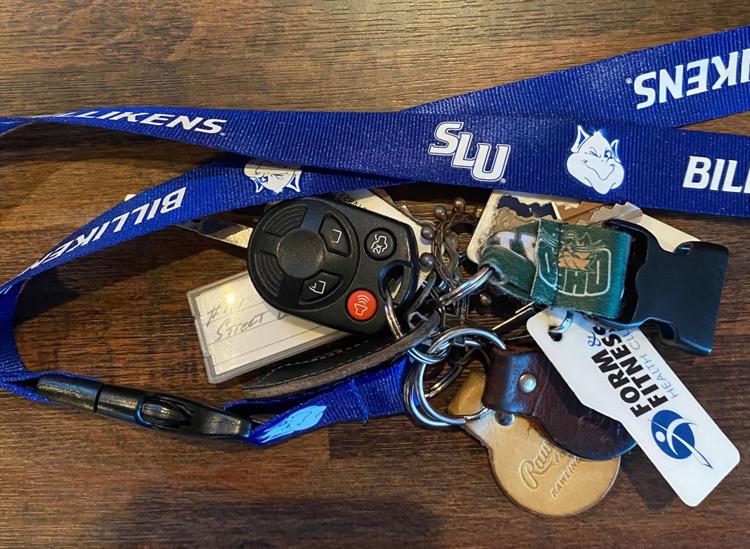 Follow Mark McMullen on Twitter @mmcmull2 or contact him at 920-356-6754.
Get in the game with our Prep Sports Newsletter
Sent weekly directly to your inbox!