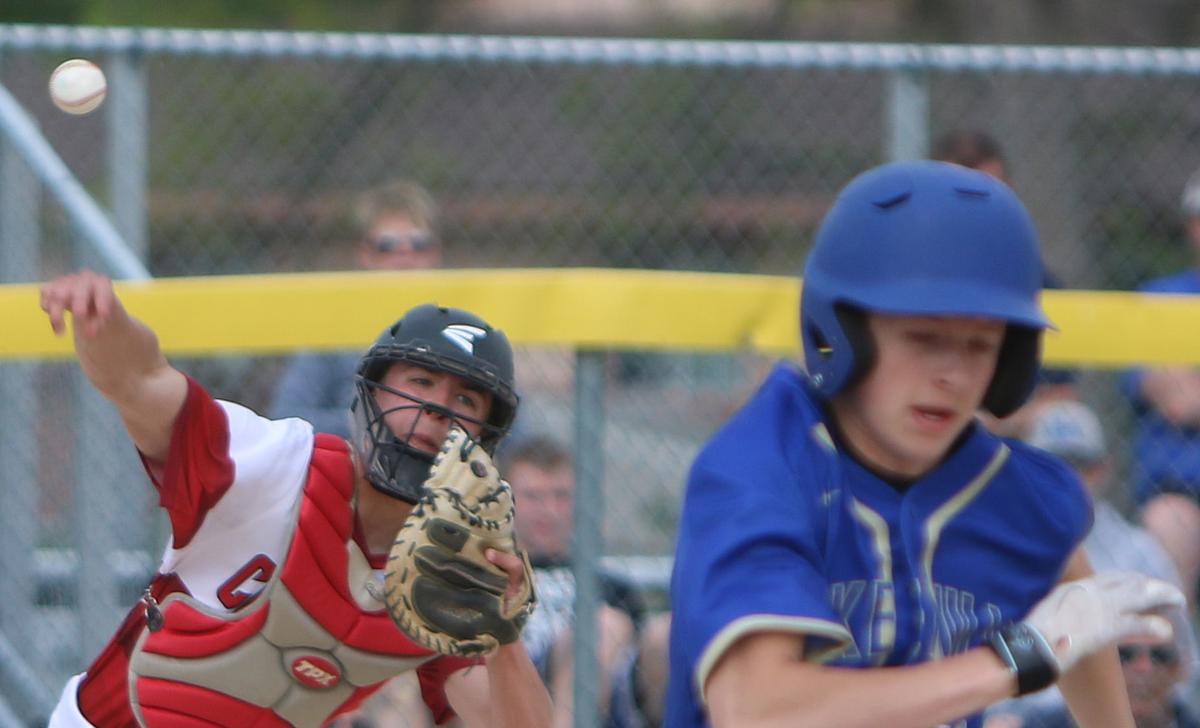 COLUMBUS — Joe Morris spent his spring cooped up at home in Columbus, like many other seniors around Wisconsin, not being able to play the sport he loves.
Morris said there were many sleepless nights, where he laid awake thinking about his Columbus prep baseball team having a go at playing at the state tournament in Appleton in early June, or all the big games the Cardinals had scheduled, and not getting to see his family come out and watch him take the field.
Morris could only dream about those things, because the COVID-19 pandemic forced the WIAA to cancel the spring sports season.
But there is one thing Morris can be proud of. Tim Stormer, who was set to begin his first season as the Cardinals coach after long-time head man Bob Jansen retired following the 2019 season, nominated him and fellow senior Kendall Minick for consideration as Wisconsin Baseball Coaches Association All-Stars.
The selection process was based on stats from their junior season, and Morris, who had a .370 batting average with six RBIs that year, was indeed chosen.
He was picked to the South team for the 2020 All-Star Classic, which had already been canceled as a result of the pandemic. Rosters for the All-Star Classic, which is normally held in Oshkosh over two days in late June, were still chosen as a way to honor players from this year's senior class.
"He has the unique ability to be able to get on base when you need to have somebody get on, whether he gets hit by a pitch or gets walked," Stormer said of Morris, who drew a dozen walks in 2019. "I felt like Joe was going to hit well above .400 — I really don't think there was going to be an issue for him to hit that well."
Morris became the seventh Columbus player picked as an All-Star. The most recent were 2017 graduates Eliot Turnquist and Peyton Henry, and 2016 graduate Tanner Kirchberg.
"It's real cool. When my coach texted me saying he nominated me and my buddy (Minick), it was a pretty big deal," Morris said. "That was one of my goals coming into the season was to be nominated for it and be able to play in the game. I'm really honored to be selected. There are a lot of really good players. A lot of DI (college recruits), really talented players that I would be playing next to this summer. It's terrible that we can't play in the game."
Morris, who will be attending Augustana College in Rock Island, Illinois, to play baseball as a utility player, said he wanted to prove how much confidence he had at the plate this season. Augustana is an NCAA Division III program that competes in the College Conference of Illinois and Wisconsin.
"Coming from my junior year where I hit really well in conference, I had a very good on-base percentage," said Morris, who plans to play in the middle infield and outfield as well as catch in college. "I was very happy with how I hit. I had the confidence built. I was ready. I had the foundation and was ready to show what I could bring."
A big reason Stormer had so much confidence Morris was in line to have a big senior year is his work ethic, and the way he plays the game.
"Whether he hits a weak ground ball to the pitcher or a little dinker down to the shortstop or third baseman, he hustled and ran everything out, and he winds up getting on base more because of that," Stormer said. "That's one thing I really liked about him."
The lost 2020 season was particularly soul crushing for the Cardinals, who were set to return 10 seniors and 11 players in all who had started at least one game before this spring. They were ready to build on the momentum of playing eventual WIAA Division 3 state runner-up Markesan tough in a 4-2 loss to the Hornets in the regional finals.
"We knew we had the players and team," Morris said of the Cardinals' high hopes entering this year. "Talking to my coach after the season got canceled, he was just like, 'Nobody can hit like us.' From 1-9, everybody can hit the ball to the gap, hit the ball to the fence and do what they've got to do. We're well rounded and we were very pumped."
Morris was excited to be a part of Stormer's first year at the helm, one Columbus hoped would end at the state tournament.
"We were all super excited about it. He has a very good baseball mind," Morris said. "I think he would've given us another vision on how to stay focused. We would've had a lot more practice time of fundamentals. I just think he would've brought a better hype and oomph to the team."
For his part, Stormer — who started coaching baseball at Columbus in 2017, when members of this year's senior class were freshmen — was sad he couldn't see the seniors off the right way.
"I was really disappointed because I watched these kids become such good baseball players and work hard at it," he said. "What was really harder than that was we had a beautiful spring — we weren't going to have many games canceled.
"That was really difficult to sit back and there was just nothing you can do about it. It was just the way it was."
Follow Mark McMullen on Twitter @mmcmull2 or contact him at 920-356-6754.
Get in the game with our Prep Sports Newsletter
Sent weekly directly to your inbox!