RANDOLPH — Junior Sam Grieger was all smiles.
The speedster for the Randolph prep baseball team celebrated his 17th birthday, going 3-for-3 with a double, an inside the park home run and three RBIs to help the third-seeded Rockets blast through sixth seeded Cambria-Friesland 13-0 in five innings during Thursday's WIAA Division 4 regional quarterfinal game.
"That's a heck of a birthday right there," Randolph coach Travis Rose said. "Sam's starting to come around and hit the ball harder. He's pulling the ball better. I'm excited to go to the next game and see what our guys can do. They're starting to get timely hitting."
The Rockets — who helped seniors Brayden Haffele, Caden Spors and Parker Kohn earn their first postseason win — move on to play at second seeded Johnson Creek next Tuesday.
"That's exciting and we're excited to move onto the next game," Rose said. "For these three seniors, the win does (make it special). It's a small class all the way through. Two of them would've played four years with last year, but they're leaders. I'm glad they got an opportunity to win a playoff game."
Randolph's batters were hot from the get go, scoring three runs off a pair of hits, two walks and an error to take a 3-0 lead after one.
Grieger's RBI double to left highlighted the first inning to go up 2-0 with two outs. Sophomore Bryce Rataczak followed it up with an RBI single down the first-base line to go up 3-0.
The Rockets didn't connect at the dish in the second, but still came away with a run scored when junior Travis Alvin tried to steal third, but the throw by CF catcher Tate DeJager was over thrown, allowing Alvin to trot home for a 4-0 lead.
Then the fun began for the Rockets (12-11).
With one out in the third, Grieger squared one to right field, but the ball took a bad hop and got by CF freshman Samuel Ramirez, allowing for an inside the park home run to put Randolph up 5-0.
"You see how tall he is. For him, it's five steps to second base and with us, it's 15," Rose said. "He is fast and he can get around the bases quick."
Grieger said he just listened to his coach when he reached third on the play.
"It was pretty nice," he said. "I didn't know I was going to go at third, but coach sent me and I went. I saw (Ramirez) miss it and then just started running."
Hilltoppers coach Jim Knudson carries a nine-man roster with five inexperienced players which could've been the problem.
"Those guys haven't played before," he said. "I'm not going to get too upset about it because I know the inexperience of those guys. The baseball IQ isn't quite there on some of it too. As a guy who's coached for 27 years, sometimes it's a little frustrating. It is what it is. I'm just happy they play hard and work as hard as they can."
The hit sparked a four-run inning with five hits and a walk to put the Rockets up 8-0 heading into the fourth.
The Rockets later scored five in the fourth inning, which was highlighted by an RBI triple by Haffele to make it 12-0. Alvin rounded out the scoring for the Rockets when his groundout to second brought in a run to make it 13-0.
The Rockets blasted CF senior pitcher Kobe Smit for 11 hits — Haffele and Rataczak both had two hits apiece. Smit also walked seven batters.
"Most of our guys were hitting easy," Rose said. "We're starting to see the ball better. Kobe pitched a good game, but we just started getting his timing. That's the second time we've saw them, plus these kids grow up 10 miles apart and they know each other."
Meanwhile, the Hilltoppers couldn't find a way to get a run to cross while threatening a couple times. They began the game loading the bases, but Spors, Randolph's starting pitcher, struck out the next two batters and got another to pop up to Kohn at shortstop.
"That's what Caden does — throws strikes and lets the guys earn their way on, we always call it," Rose said.
The Toppers would threaten again in the fourth. Sophomore Tate DeJager walked and Owen Jones doubled to right center to put runners on second and third with no outs. Then sophomore Isaac Drews struck out before freshman Trevor Krueger was hit by pitch to load the bases.
But their efforts were lost after freshman Ethan Green struck out and Ramirez grounded out to end the inning.
Knudson said the story of their season has been the top of the lineup will get on but the guys at the bottom "tail off a little bit."
"That's because of experience," he said. "We've got five guys on the team that have never played baseball before, not even Little League. When we get past our fifth batter, it's tough for us. It is what it is when you've only got nine guys. We only have nine guys. We had a game this year where a kid got sick and we had to cancel the game. We wouldn't have had enough guys."
As their season comes to a close, Knudson said he was pleased his team at least got to play, even if they had a 2-10 overall record, defeating Wayland and Montello.
"I'm happy Kobe got to have a senior season," he said. "He's our only senior and if one of those kids hadn't gone out, we'd have to cancel the year. I'm happy as heck for Kobe.
"You've got to set your expectation levels where they should be and I was happy with the effort the kids gave all year."
Spors pitched four innings with five strikeouts and gave up three hits on the day. He switched places with Rataczak behind the plate to begin the fifth. Rataczak got the save, giving up one hit, hit a batter and struck out one.
"Caden has been coming on the last two weeks and he keeps throwing strikes," Rose said. "I told our kids, 'In order to see a lot of time on the mound, I want strikes. I'm done with the walks. We need to let guys put the ball in play and let our defense work.' I said it earlier that we have a solid defense. Let the guys hit it and let us make plays.
"Caden has come in the last two or three weeks and all he does is throw strikes."
GALLERY: Action from Thursday's baseball game between Randolph and CF
Caden Spors 2.jpg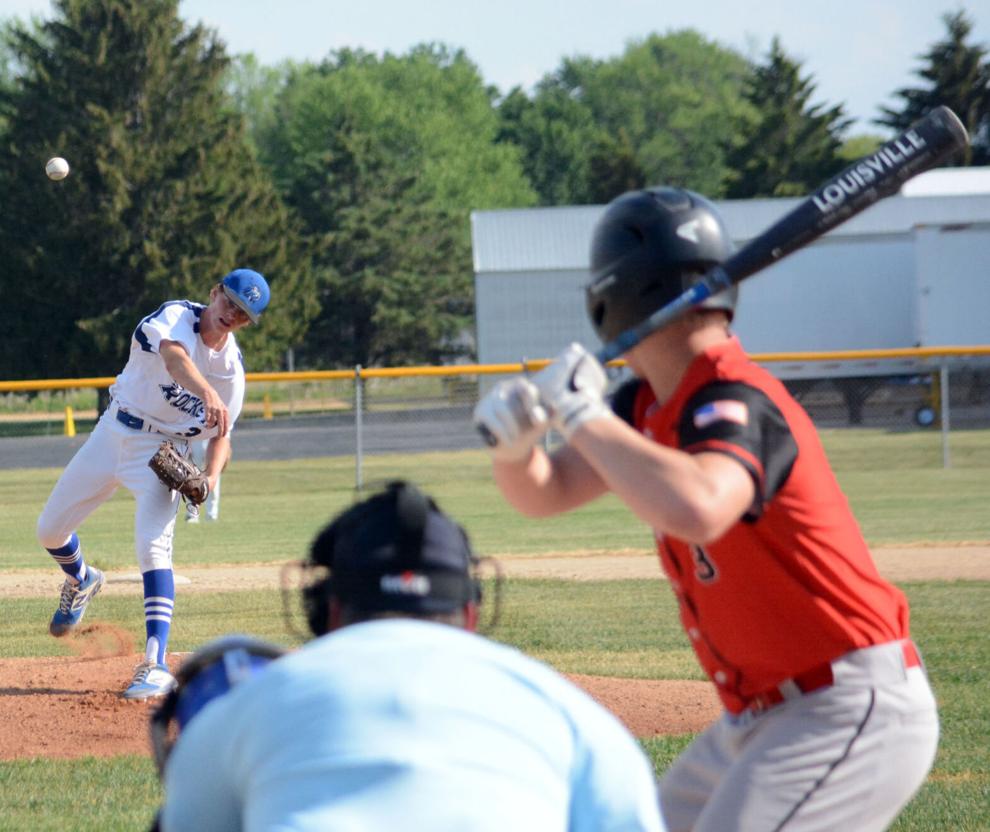 Caden Spors.jpg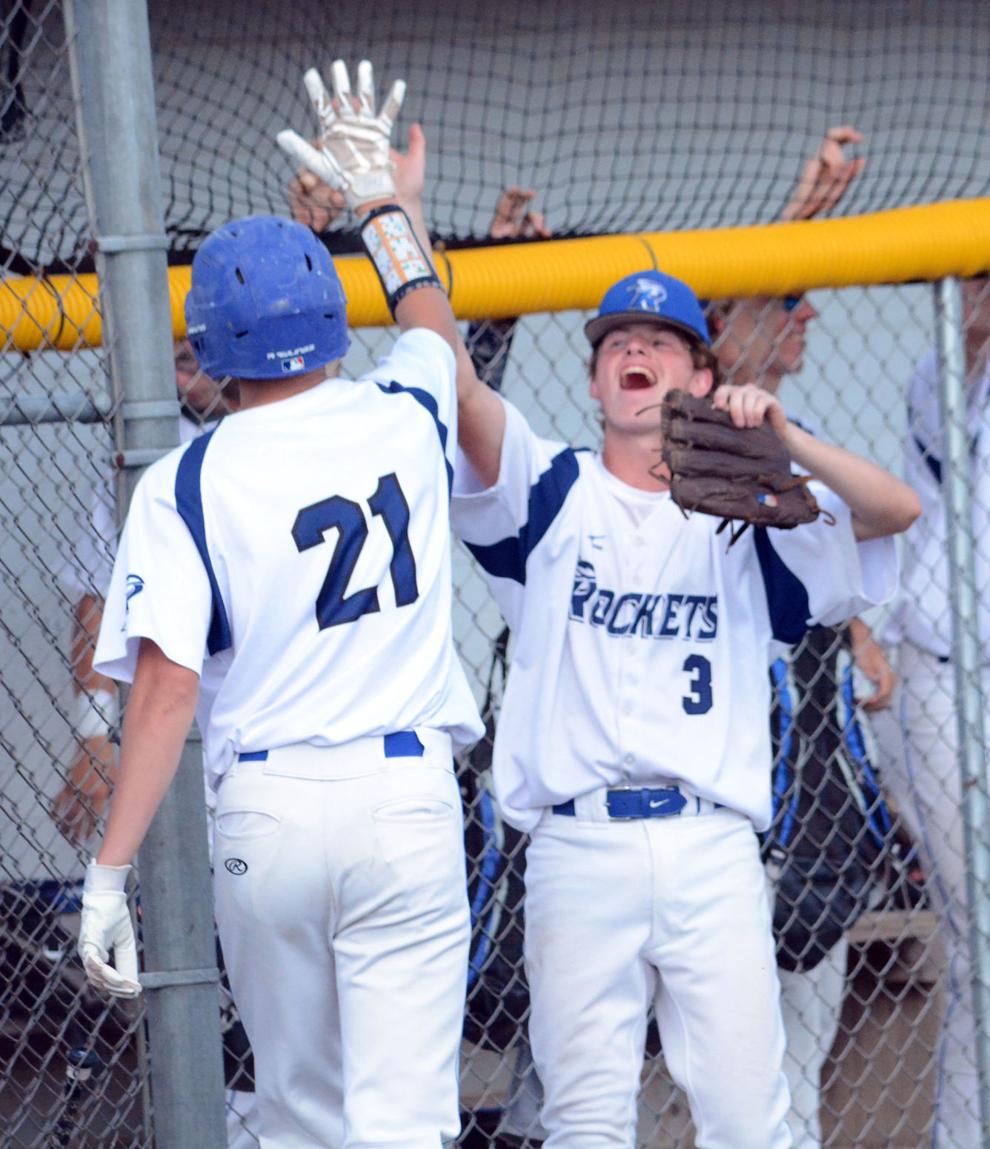 Ethan Green 2.jpg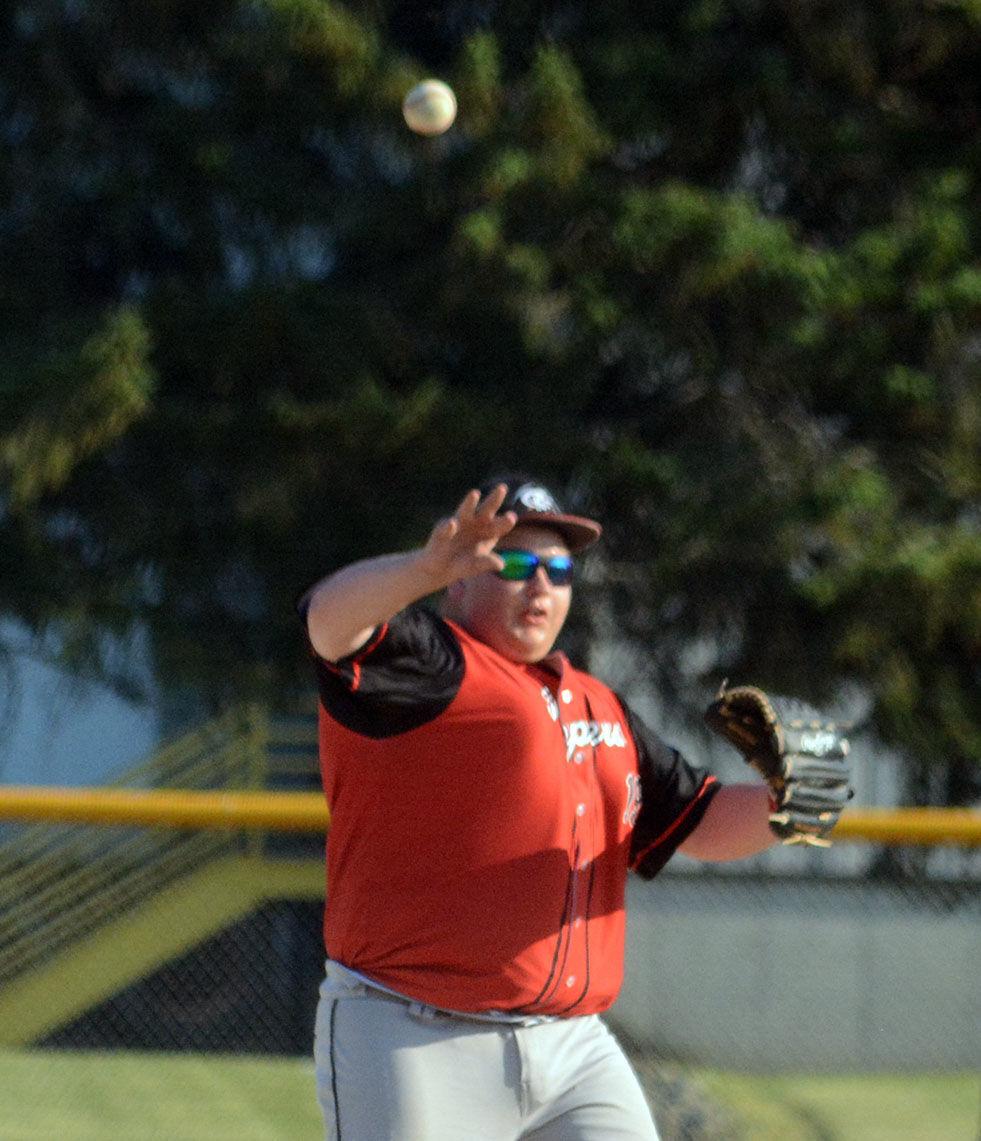 Ethan Green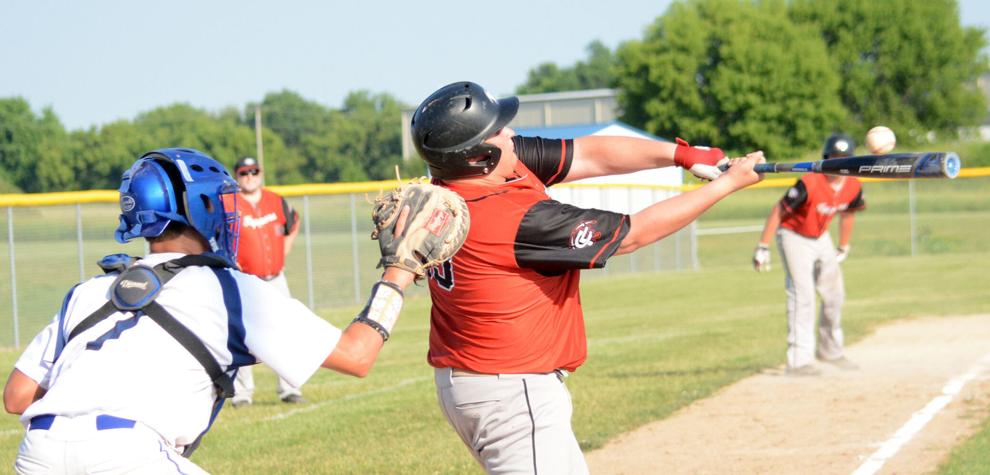 Ethan Green 4.jpg
Ethan Green.jpg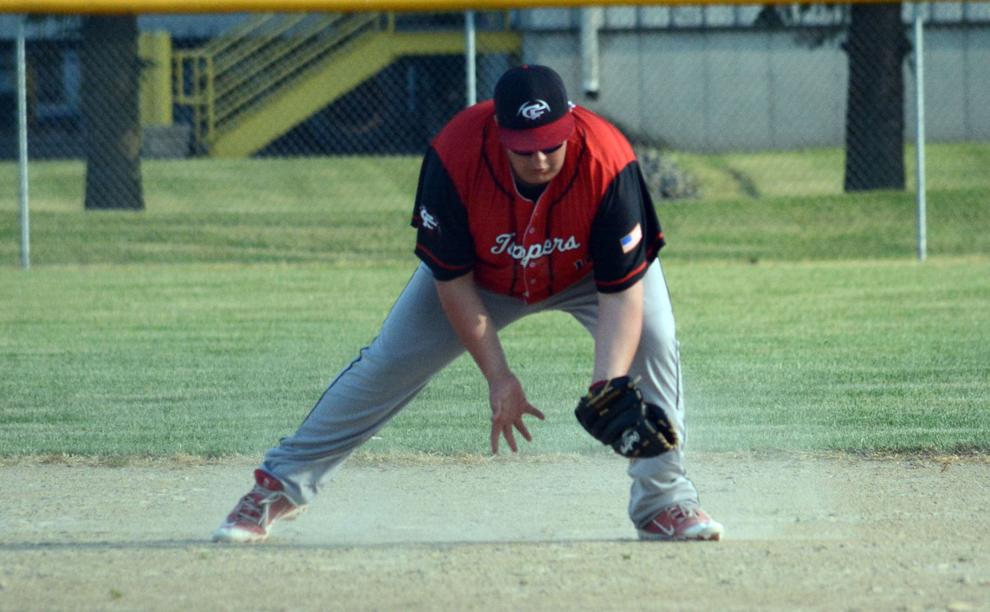 Isaac DeYoung.jpg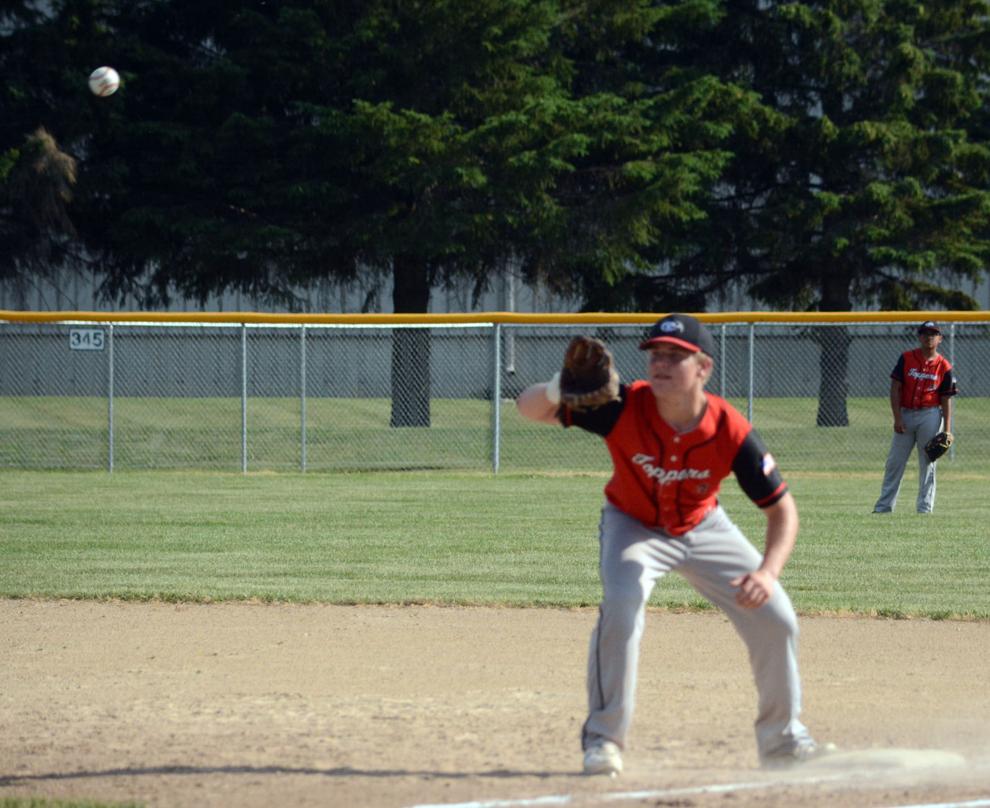 Isaac Drews.jpg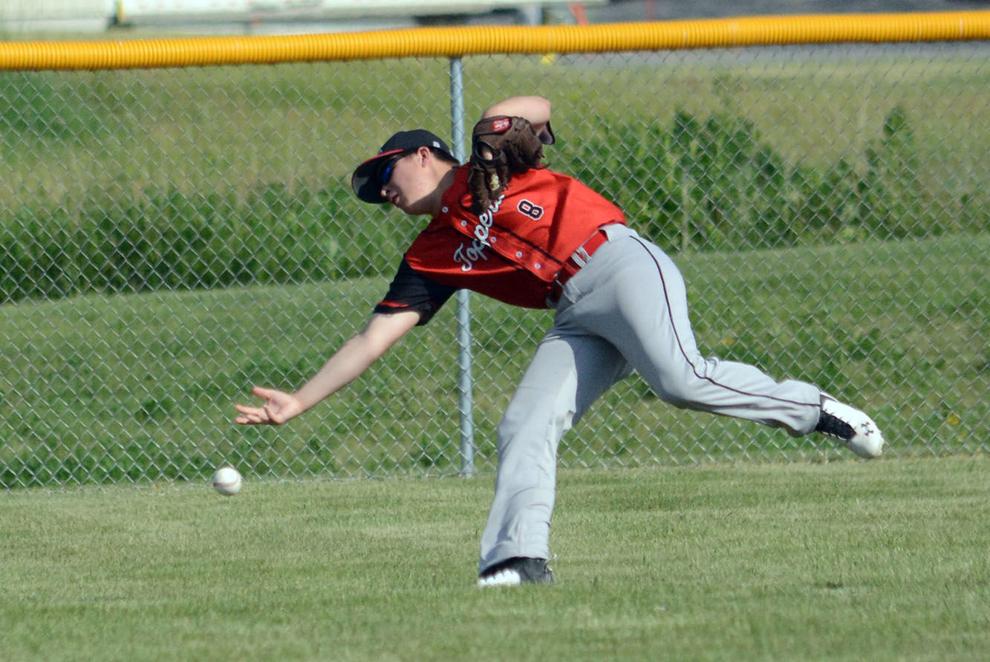 Kaiden McNicol 2.jpg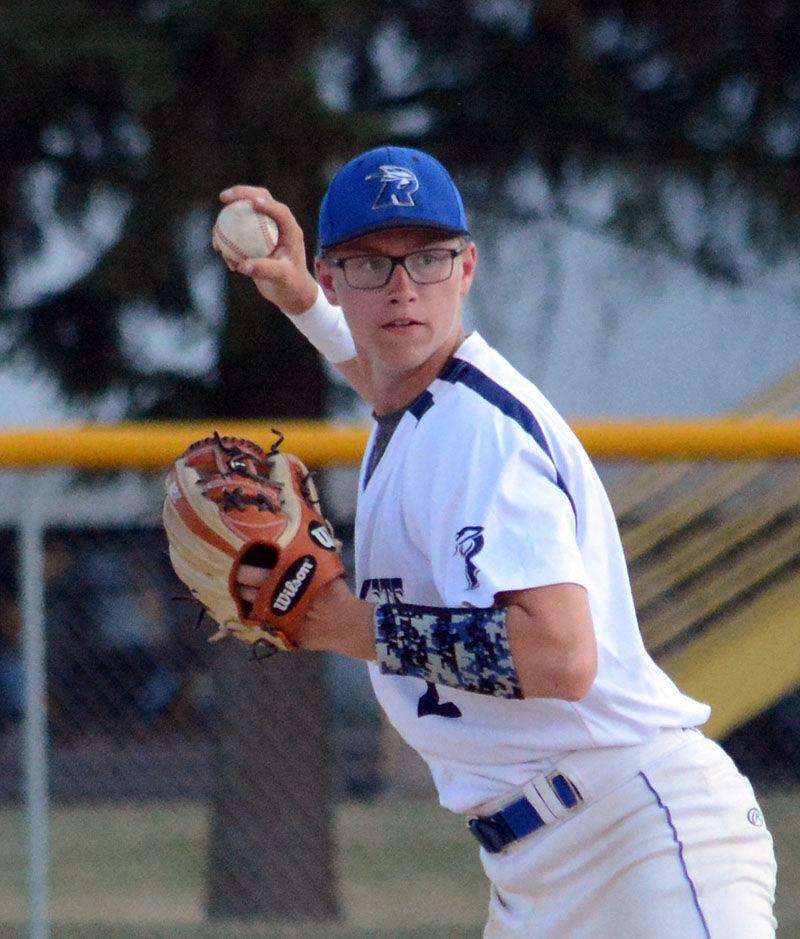 Kaiden McNicol 3.jpg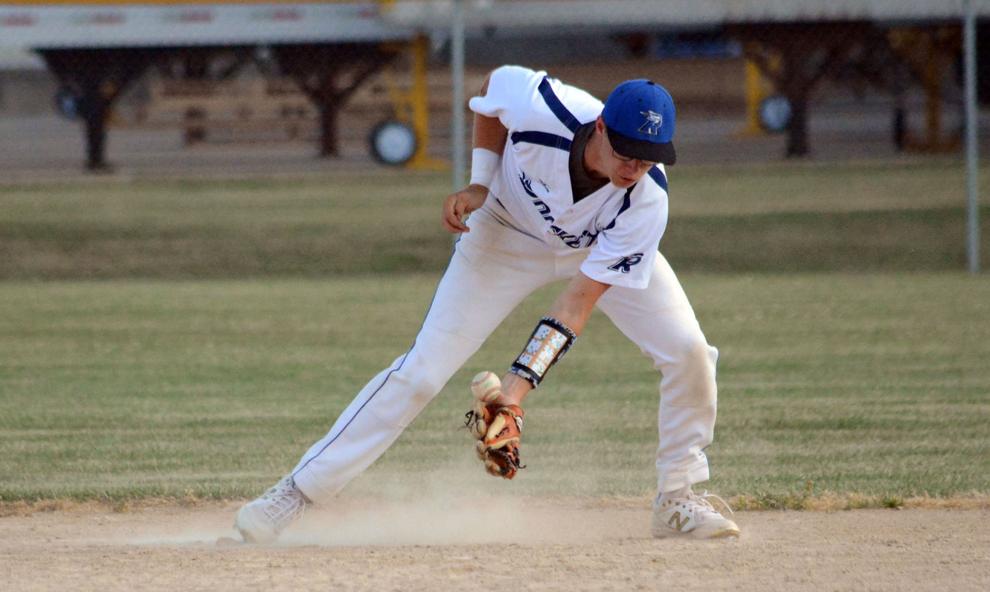 Kaiden McNicol 4.jpg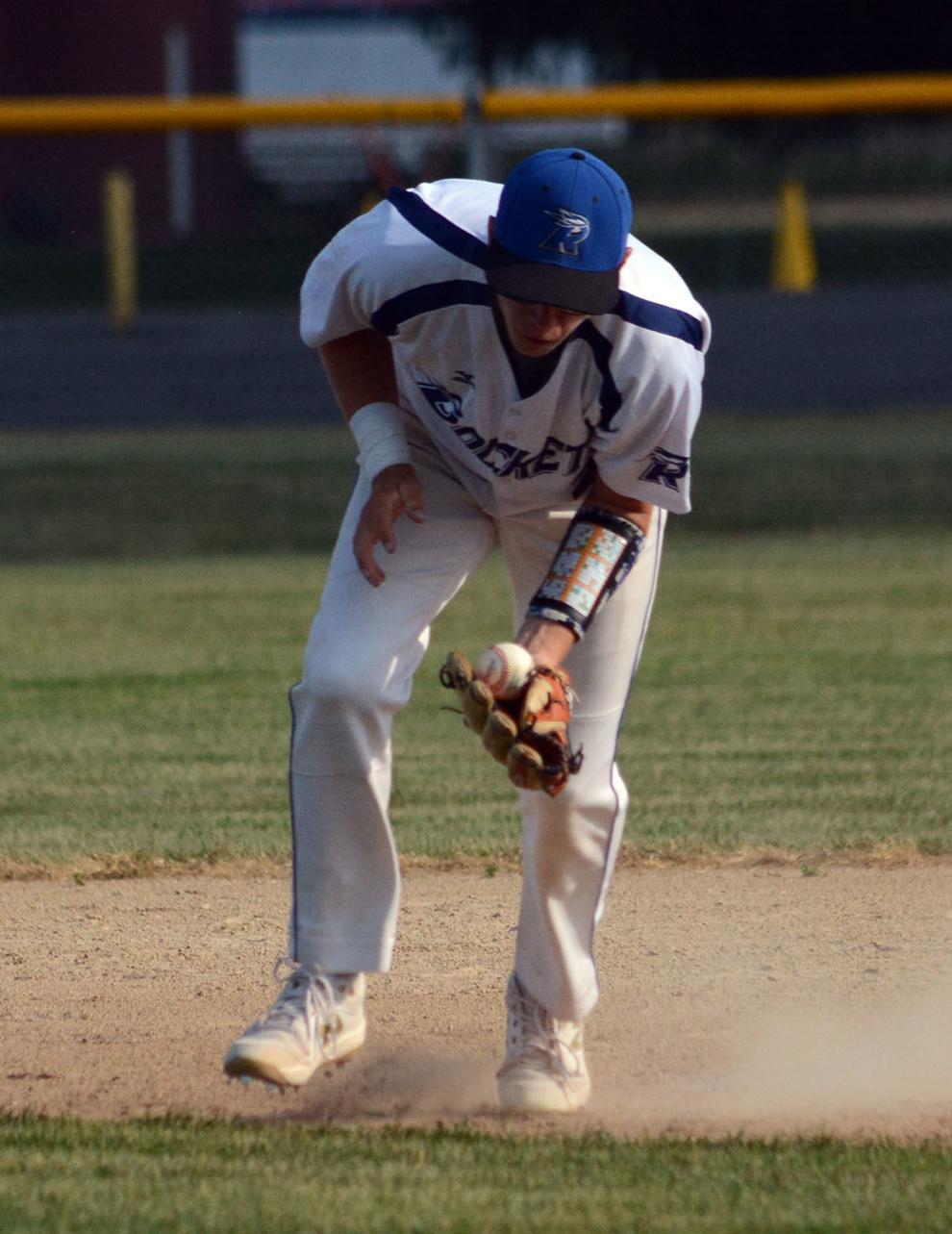 Kaiden McNicol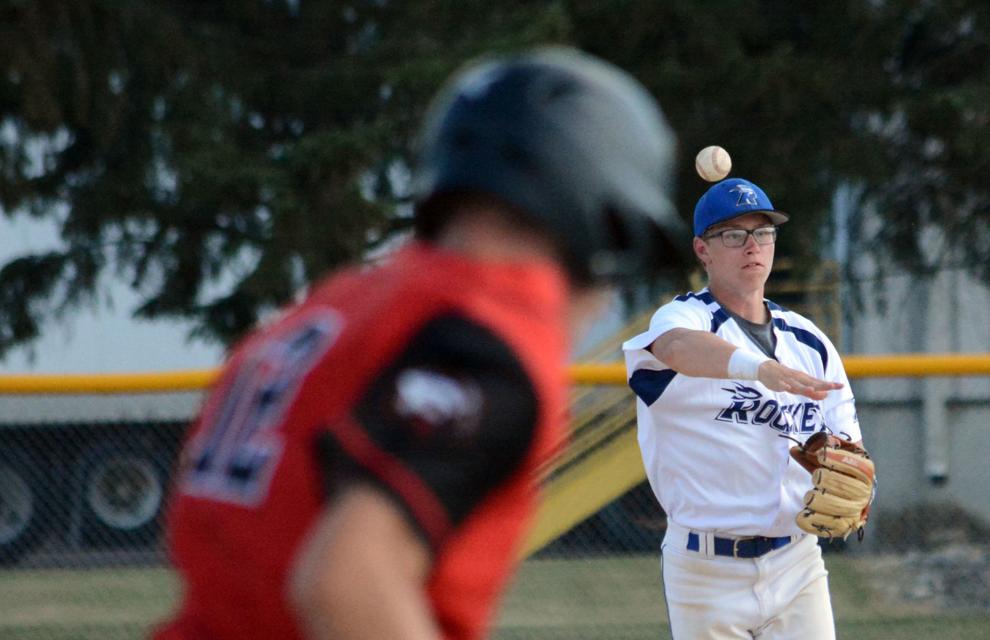 Kobe Smit 2.jpg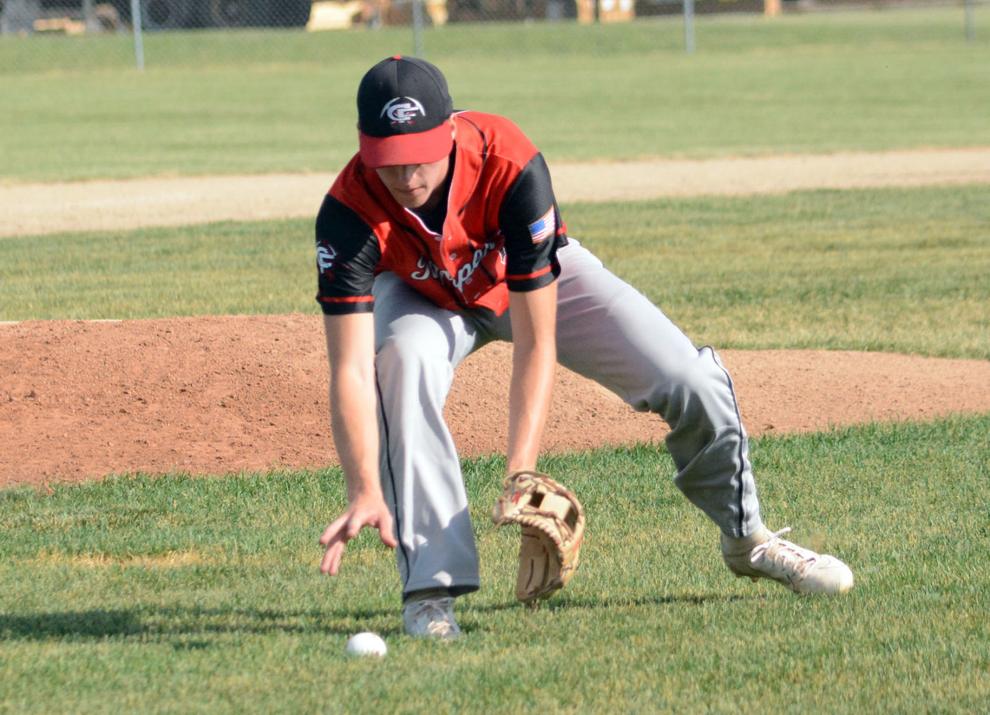 Kobe Smit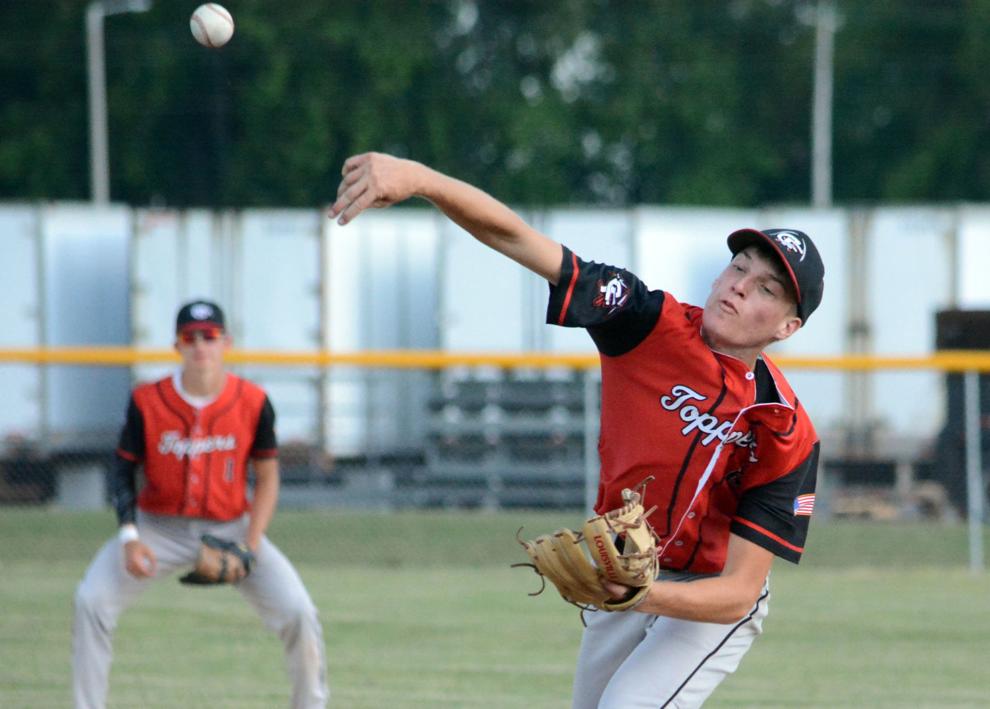 Owen Jones.jpg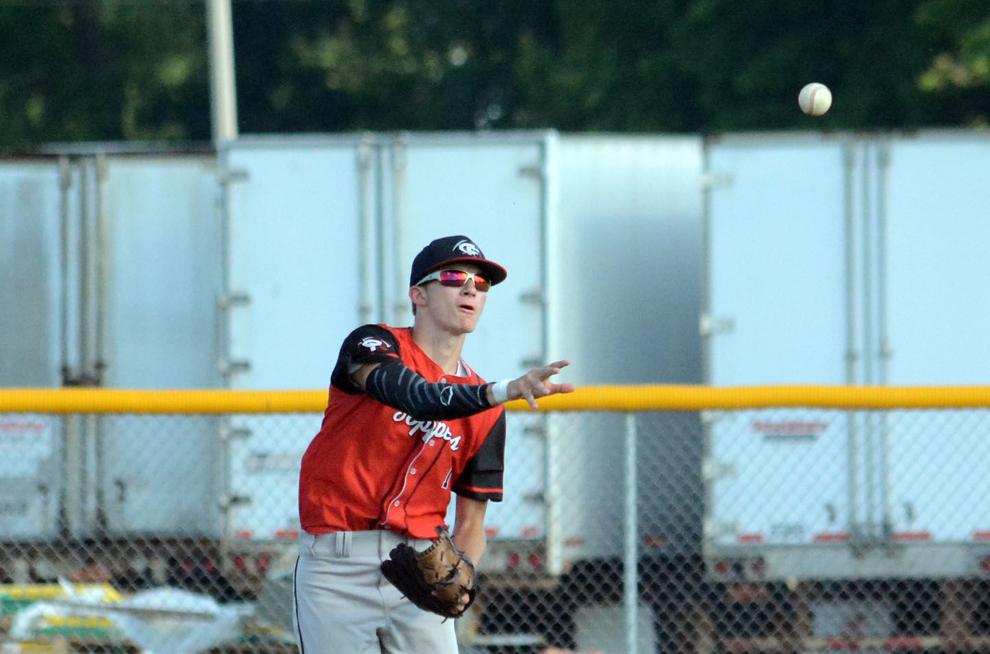 Sam Grieger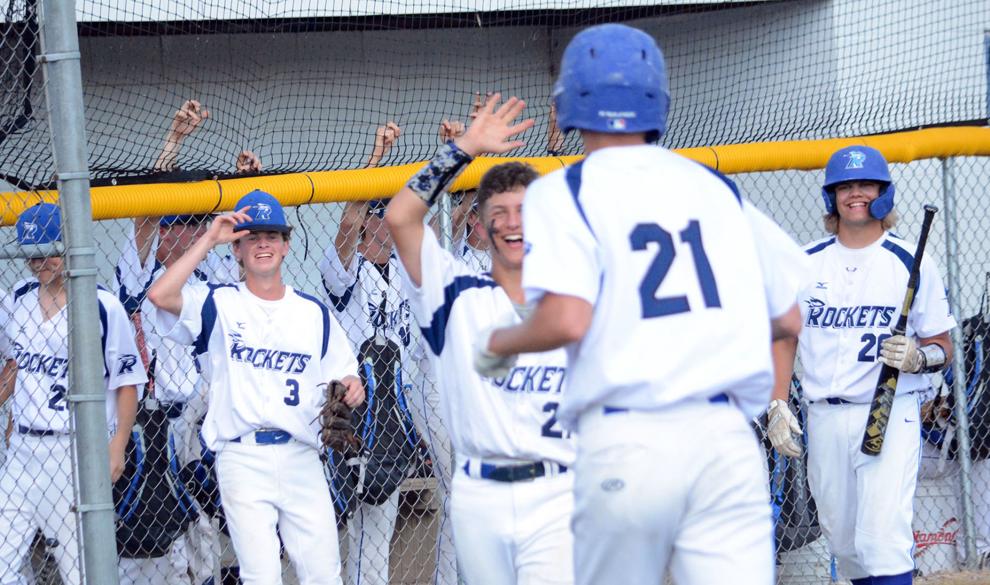 Samuel Ramirez.jpg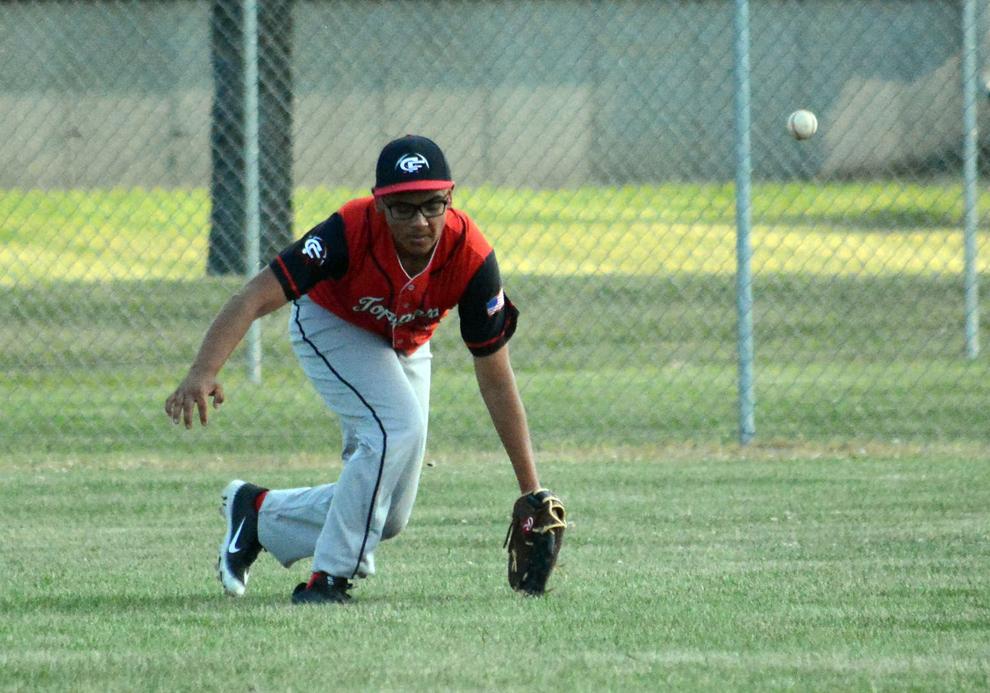 Travis Alvin.jpg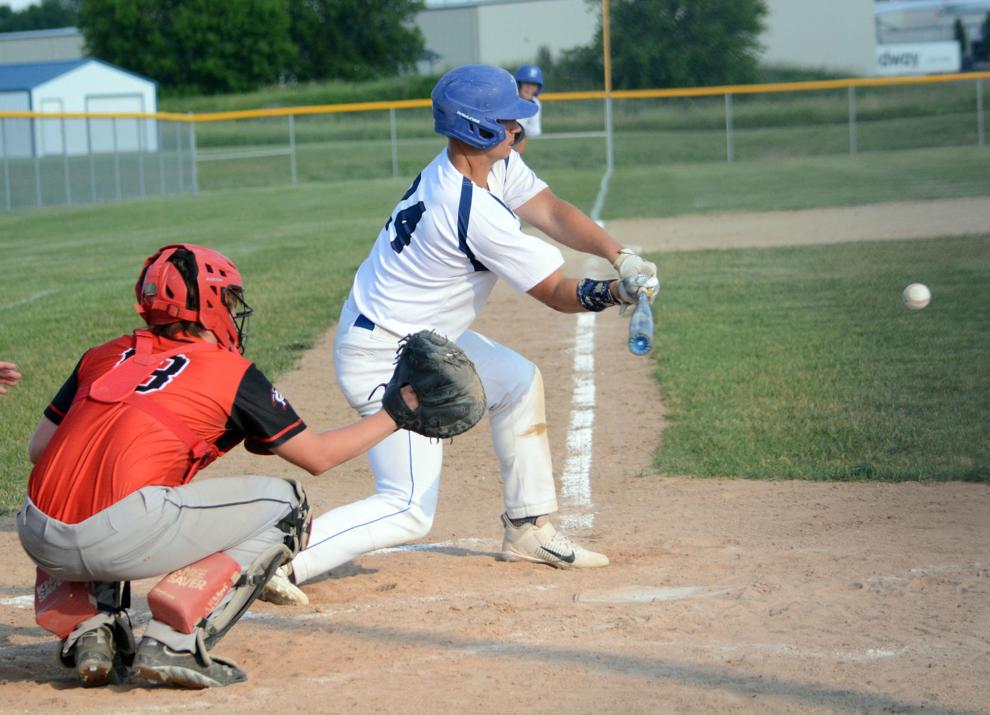 Trevor Krueger.jpg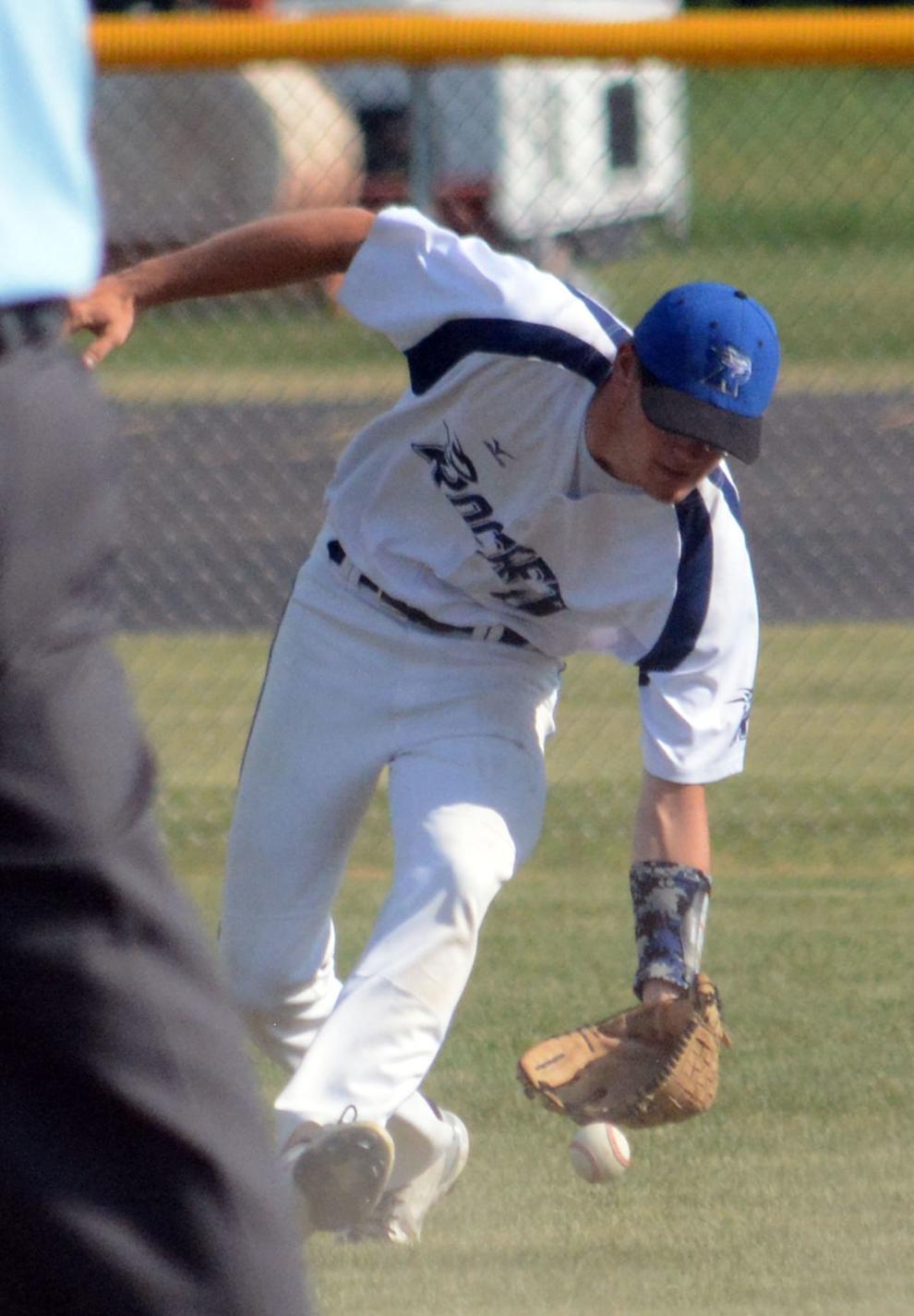 Tyler Stiesma 2.jpg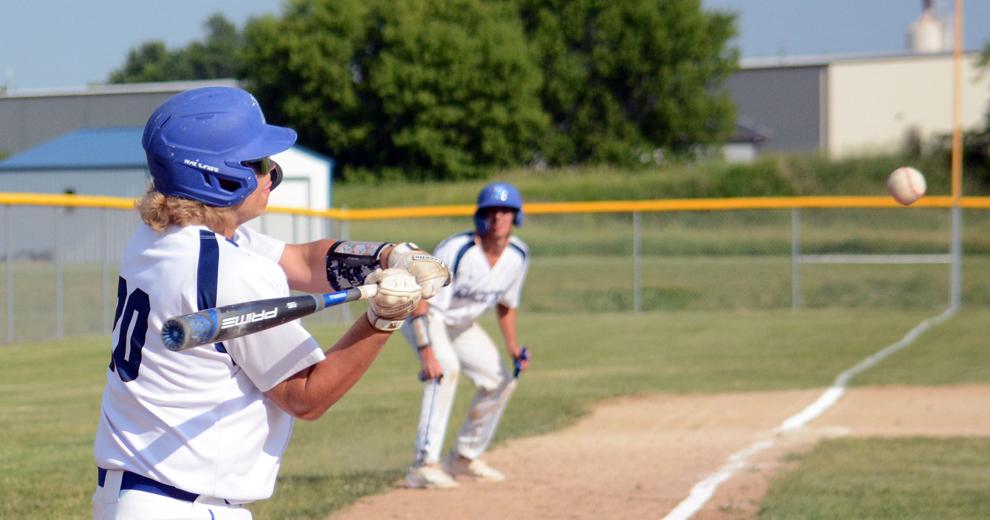 Tyler Stiesma.jpg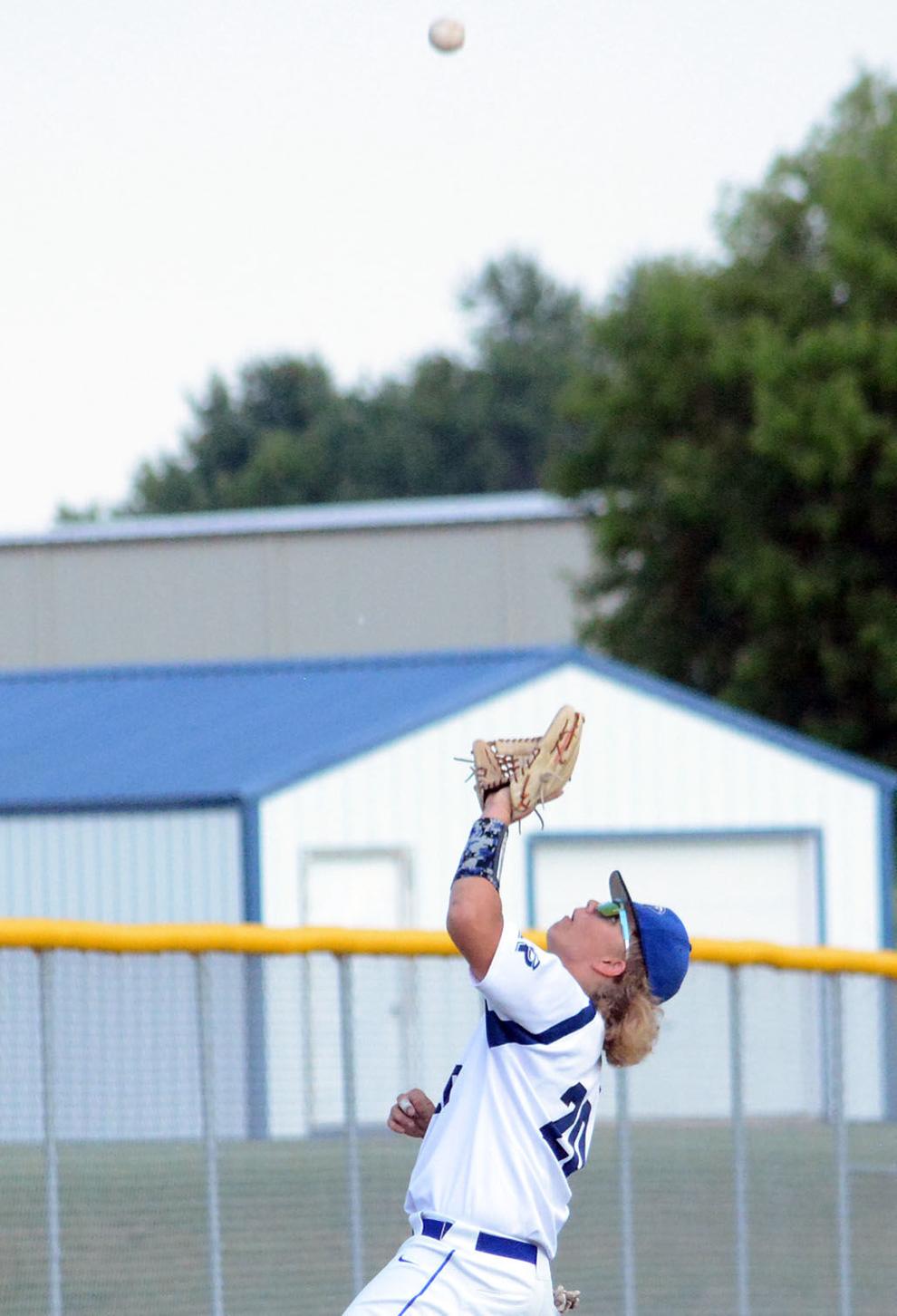 RANDOLPH 13, CAMBRIA-FRIESLAND 0 (5 INNINGS)</&hspag3>
Randolph 314 5x - 13 11 1
Pitching (ip-h-er-bb-k): CF — Kobe Smit (L, 4.2-11-13-7-2), Isaac DeYoung (0.1-0-0-1-1). R — Caden Spors (W, 4-3-0-0-5), Bryce Rataczak (1-1-0-0-1).
Leading hitters (two or more hits): CF — none. R — Sam Grieger 3x3, Bryce Rataczak 2x3, Brayden Haffele 2x3. HR: R — Sam Grieger. 3B: R — Bryce Rataczak, Brayden Haffele. 2B: CF — Owen Jones. R — Sam Grieger, Mason Westra. RBIs: R — Sam Grieger 3, Travis Alvin 2.
Follow Mark McMullen on Twitter @mmcmull2 or contact him at 920-356-6754.