COLUMBUS — Being around Trace Kirchberg, it's easy to get a sense of how much confidence the senior Columbus prep baseball player has.
Baraboo noticed it in Wednesday's non-conference game, as Kirchberg struck out 10 batters and gave up just one hit and four walks in 5⅔ innings, and then belted two homers to lead the Cardinals past the Thunderbirds, 11-3, at Fireman's Park in Columbus.
"He's the best pitcher we've seen all year, hands down," Baraboo coach Dan Pavlue said. "He's a hell of a pitcher. He does a great job. He competed. He's a very good pitcher."
Kirchberg had a no-hitter broken up by Levi Klein, who hit an RBI triple with two outs in the sixth inning to cut Baraboo's deficit to 4-3.
"Trace has been throwing the ball outstanding all year," Columbus coach Tim Stormer said. "He's 6-0 now and with what he gave up tonight, his earned run average is well under one. … He's capable of throwing the ball that well every game."
Before Klein's triple, Baraboo's Hudson Turner reached on an error by Columbus third baseman Brady Link that allowed two runs to score to make it 4-2 with one out.
"It was nice to see us compete against a really tough pitcher and put something together and climb back into the game," Pavlue said. "I was proud of our guys for sticking with it against a really competitive, talented guy and just a talented team overall. That was the best baseball team we've seen all year."
Stormer said when a pitcher is striking out that many batters, the defense "can tend to fall asleep a little bit, and I think we did that a little."
"We've talked about that and that's something we're working on," Stormer said. "That's something that's happened to us a couple times this year. Obviously, with Trace striking out the number of batters he has this year and Christian Oppor (doing that too), that's happened a few times. It's understandable that it happens, but it's got to stop. They know that, we've talked about that."
Link received a chance at redemption in the bottom half of the sixth. After a leadoff single by Columbus' Jaymeson Sullivan, Link smashed the ball over the centerfield fence to bring in two runs to make it 6-3.
Stormer said the Cardinals (15-5) faced adversity going into the bottom of the sixth with the T-birds (14-9). That homer sparked a five-hit sixth inning that brought in seven runs and saw the T-birds commit two errors. It also included Kirchberg's solo shot to centerfield that rounded out the scoring for the Cardinals.
"That's his first home run of his high school career," Stormer said of Link. "That was a huge momentum swing. They had all the momentum there, going into the bottom of the sixth and possibly into the top of the seventh. It just wiped them out."
Pavlue said the sixth inning was tough for the Baraboo defense to deal with.
"Yeah, of course," he said. "When you make mistakes and things like that. It is what it is. This group is a pretty resilient group. We've fallen behind before and we've climbed back. They truly thought they could win and in the seventh they thought they could come back. I believed it too. We all believed it.
"They didn't go down without a fight and I'm proud of them for that."
Kirchberg went 2-for-4 at the plate with two RBIs. His first homer was a two-out solo shot to deep center to make it 3-0.
"He's hit the ball like that for the last three weeks," Stormer said. "He's just been on fire. A lot of that is his approach at the plate has been going really well. He's been a little bit more patient and letting everything come to him. He's getting good swing on balls."
Meanwhile, Baraboo pitcher Quinn Mueller had an off day as he gave up 10 runs (five earned) off 10 hits and two walks. Zack Gaffney relieved Mueller after an RBI triple to left by AJ Uttech raised the lead to 8-3 with no outs in the sixth.
Gaffney pitched the final inning, striking out one while giving up one hit.
Sullivan, Uttech and Brady Schroeder each had a pair of hits for Columbus.
Stormer said he liked how the Cardinals started the game out hot, scoring four runs on six hits in the first four innings.
"We hit about four or five balls right at them," Stormer said. "We're a good hitting team. We can hit the ball. When we're hitting the ball early like that, it's a matter of time before we're going to score some runs when we start getting balls to drop in."
GALLERY: Action from Wednesday's non-conference game between Columbus and Baraboo
Trace Kirchberg 4.jpg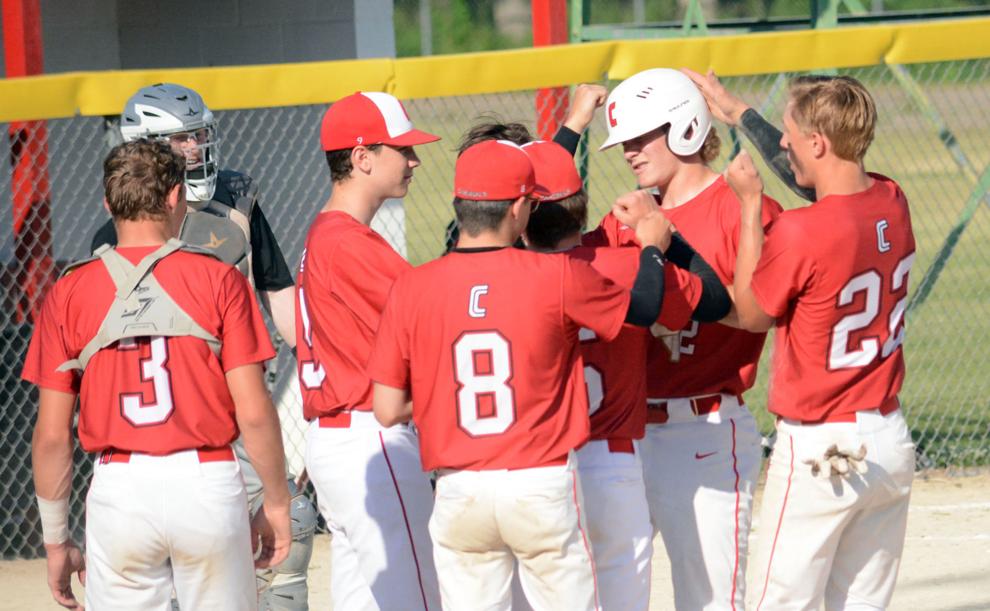 AJ Uttech.jpg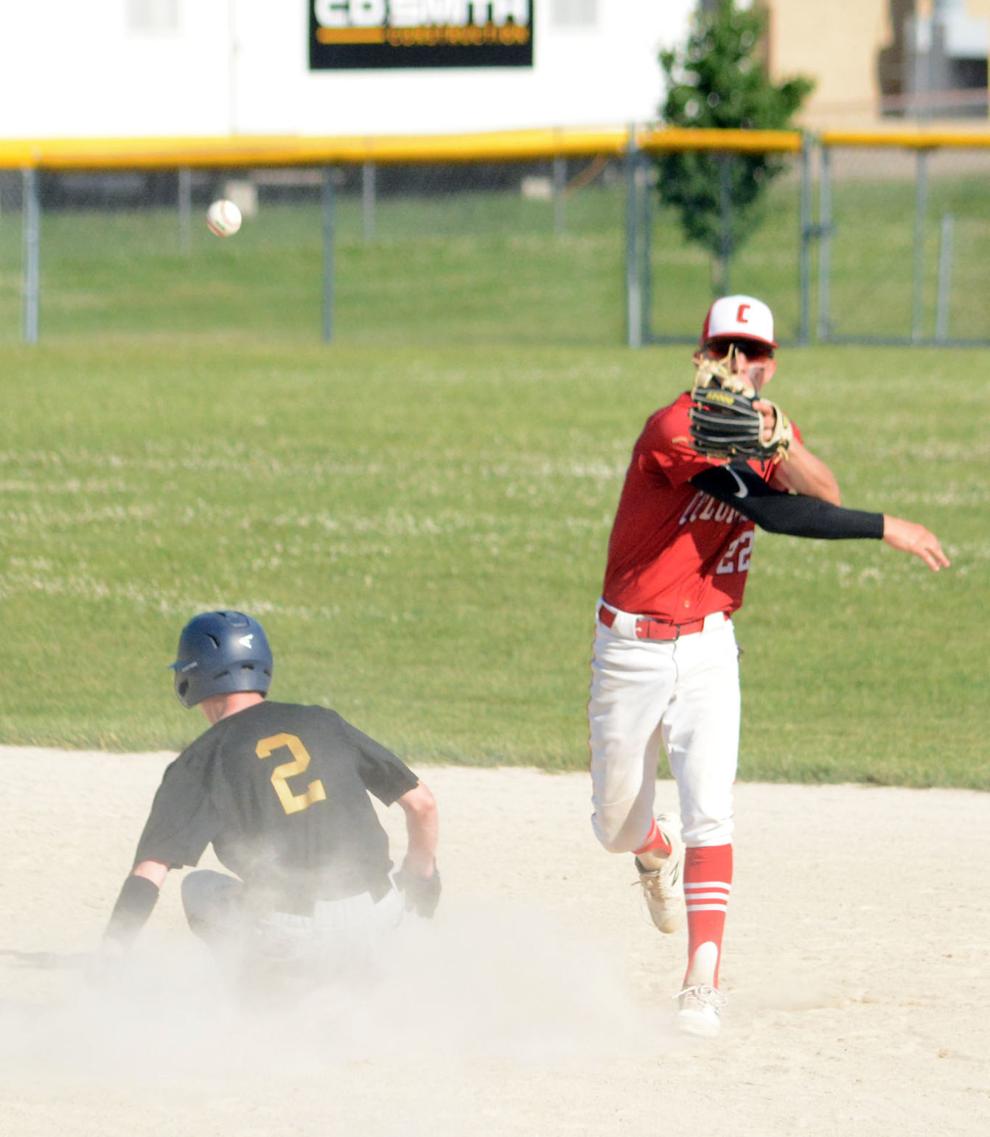 Brady Schroeder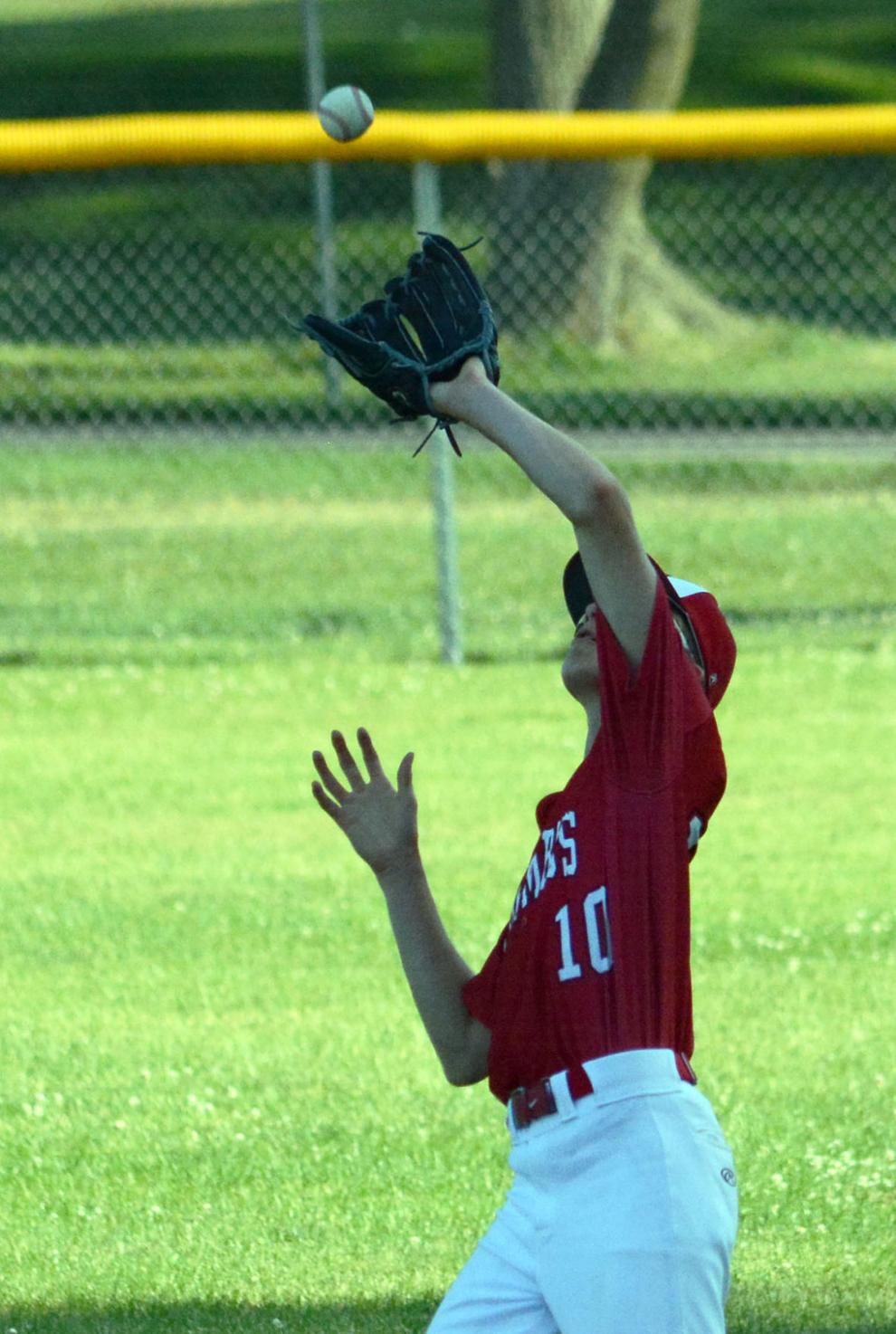 Brogan Ludtke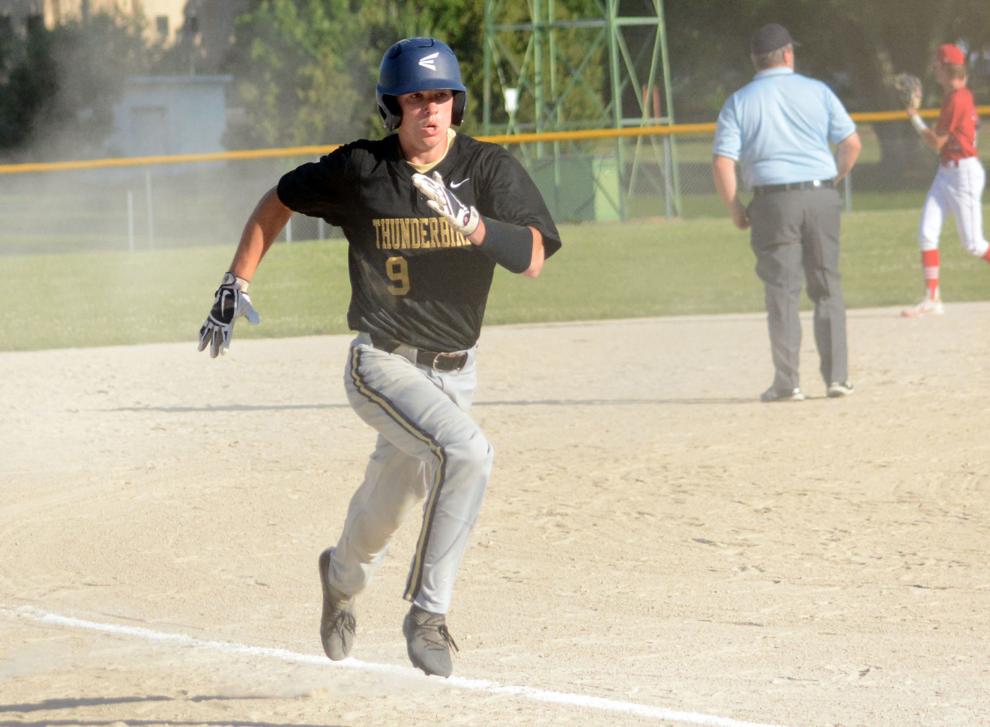 Clayton Teasdale 2.jpg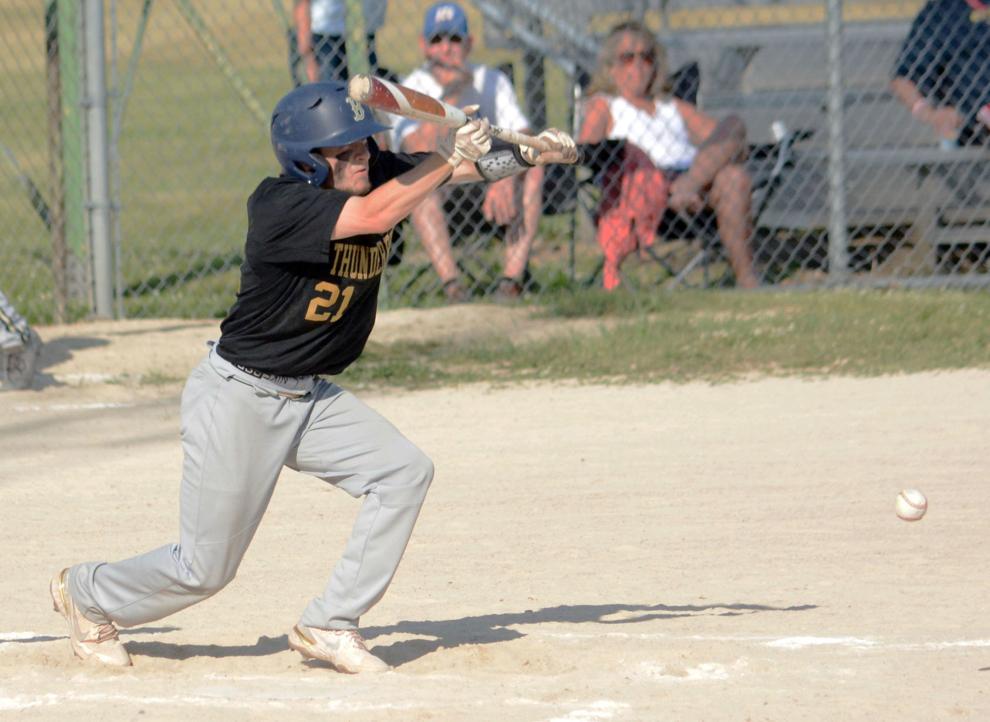 Clayton Teasdale.jpg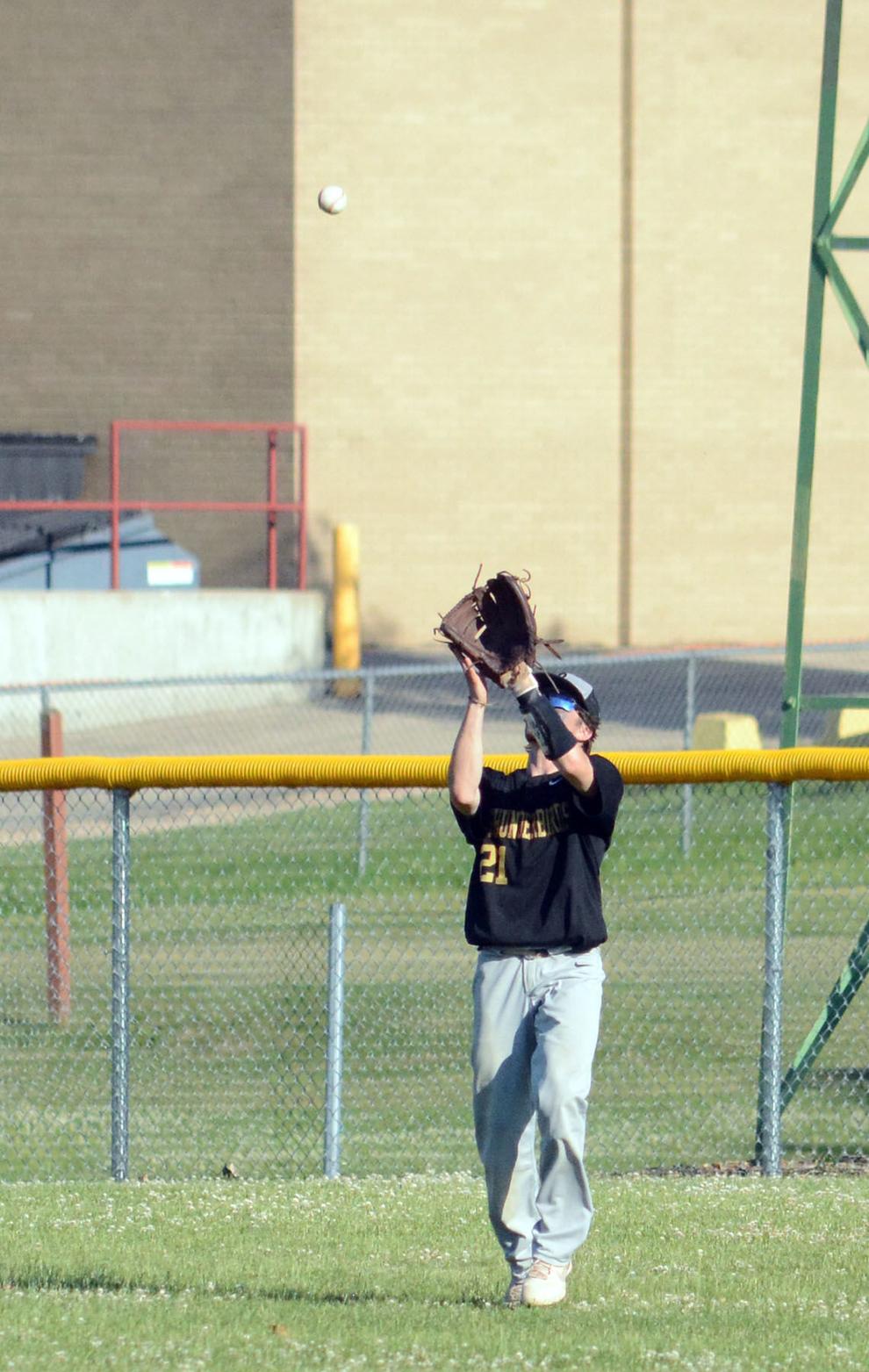 Drew Mistele 2.jpg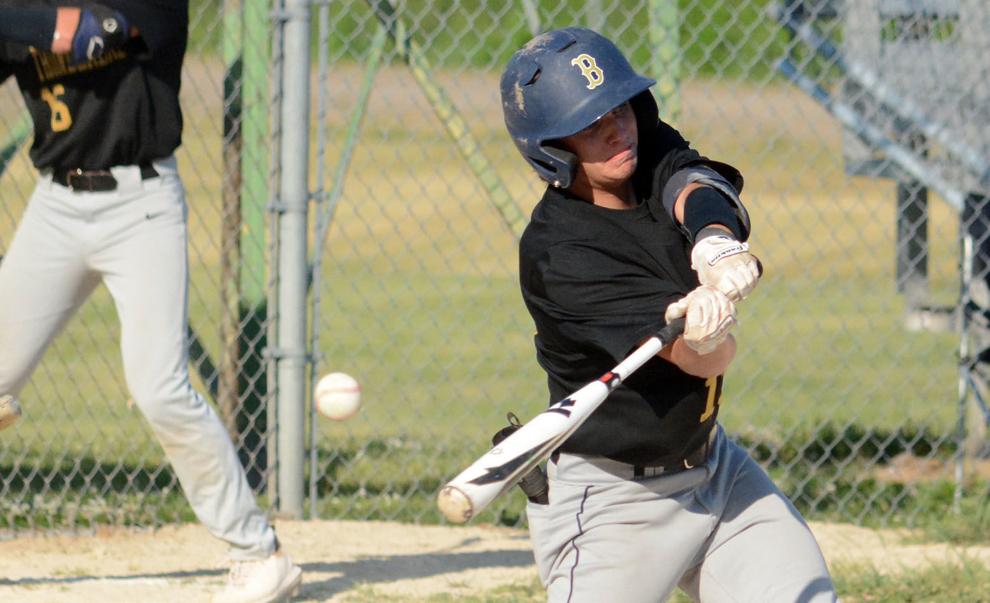 Drew Mistele 3.jpg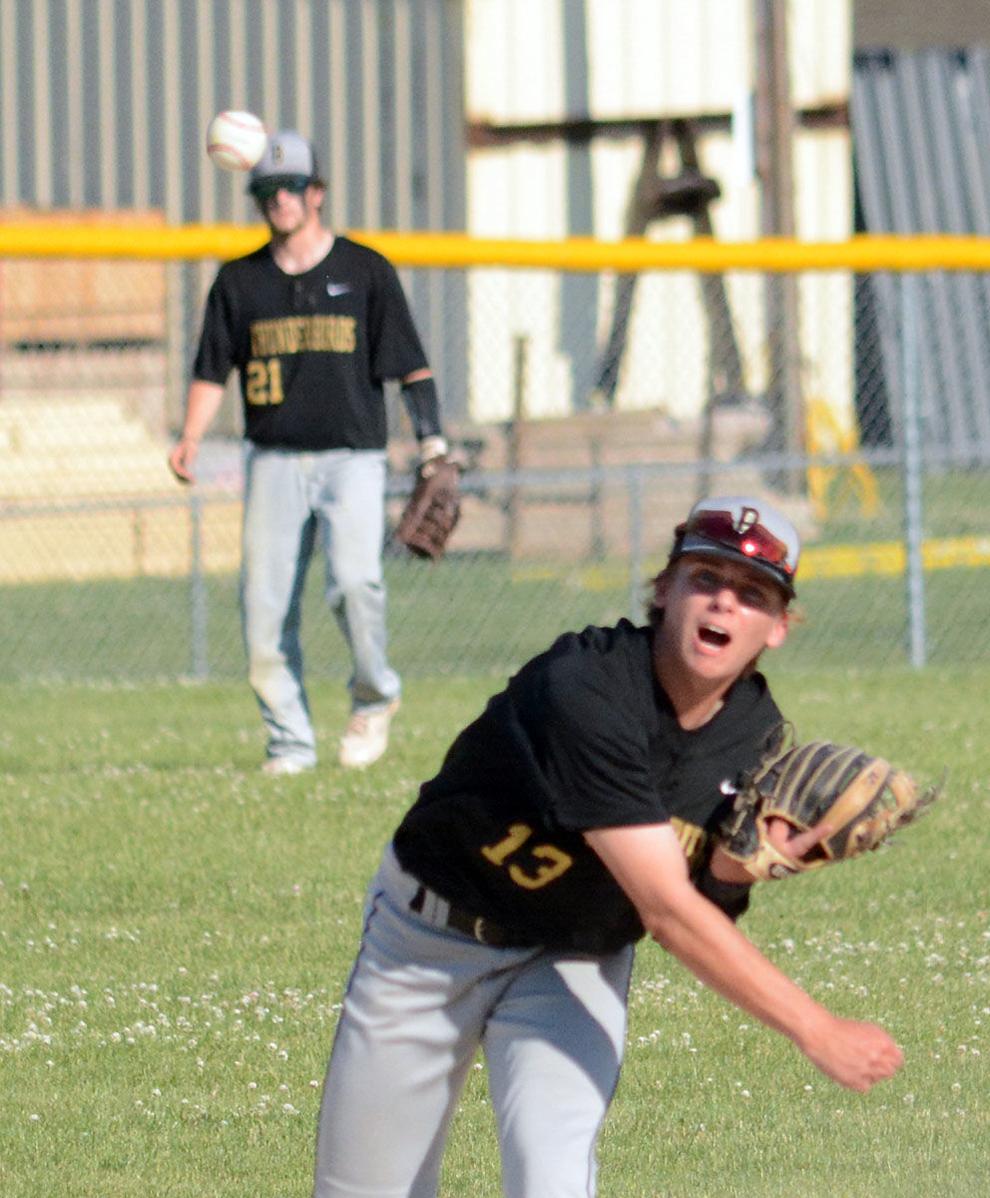 Drew Mistele 4.jpg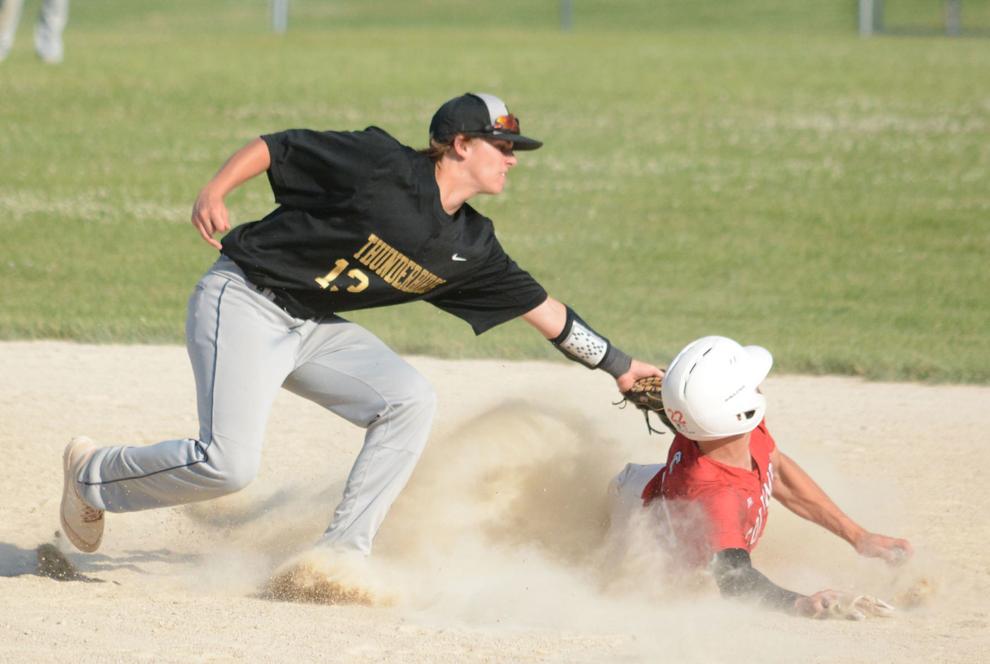 Drew Mistele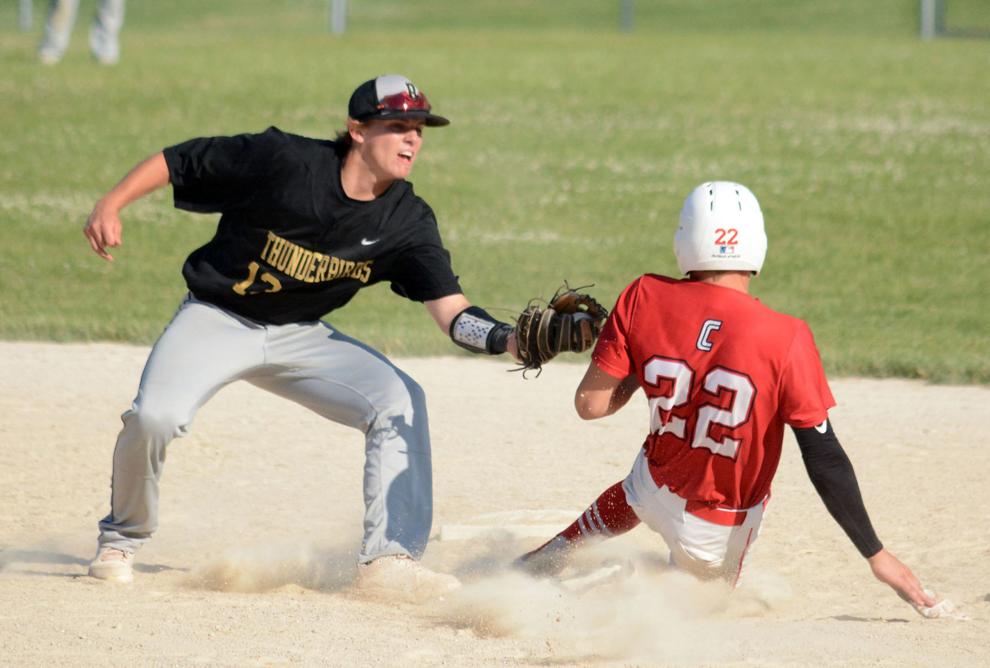 Hudson Turner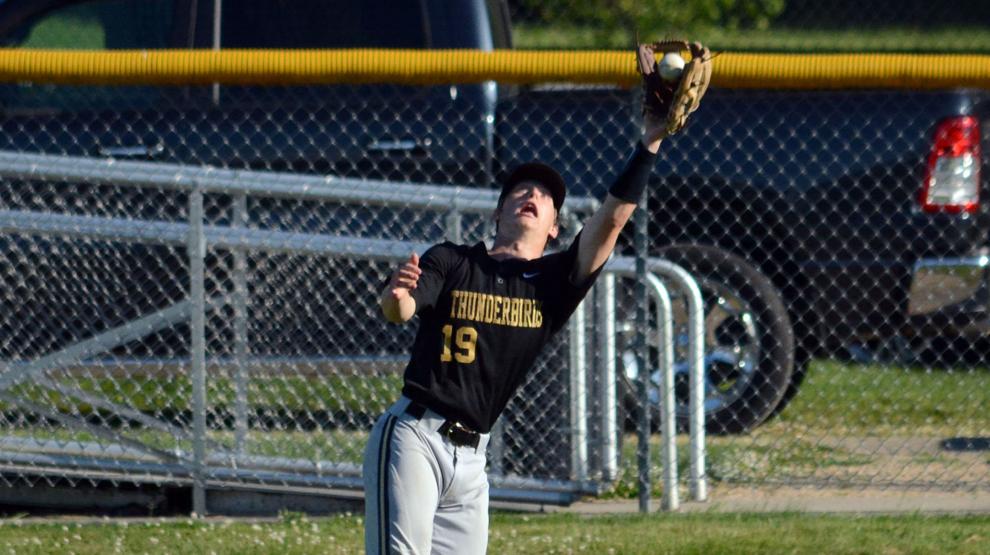 James Mobry 2.jpg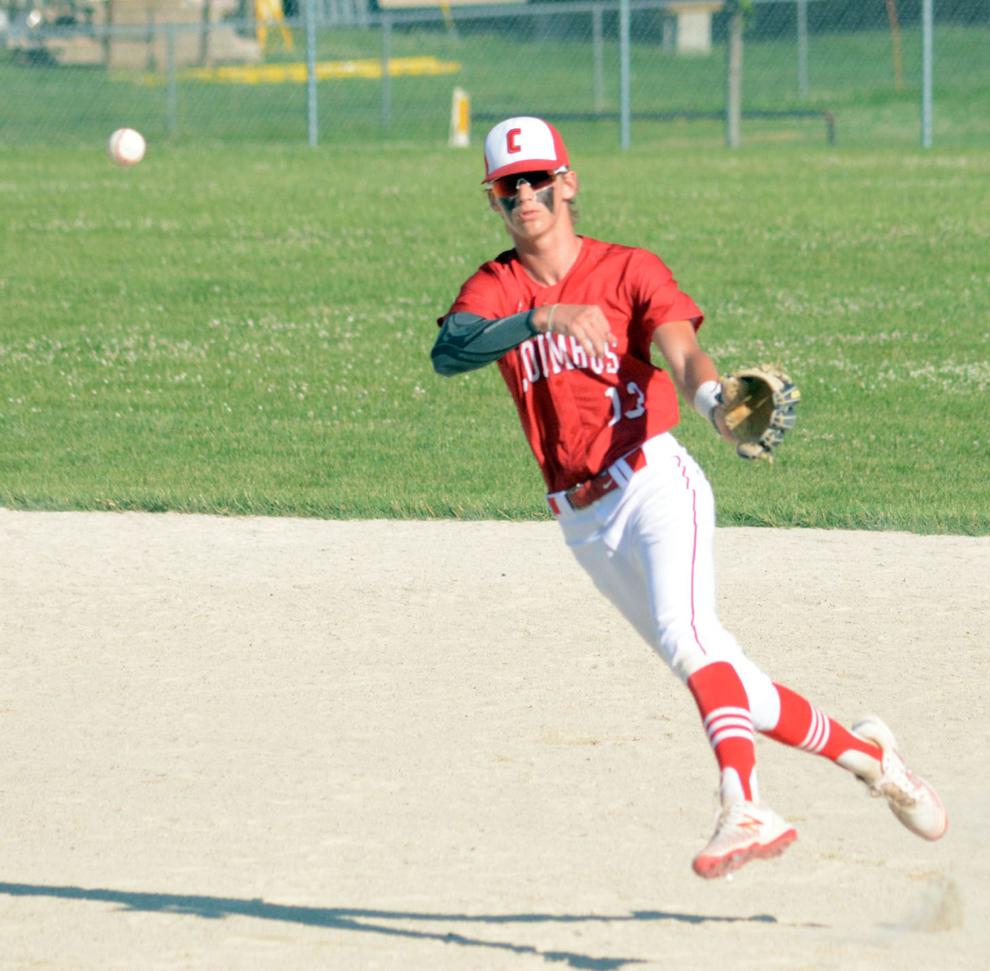 James Mobry
Levi Klein.jpg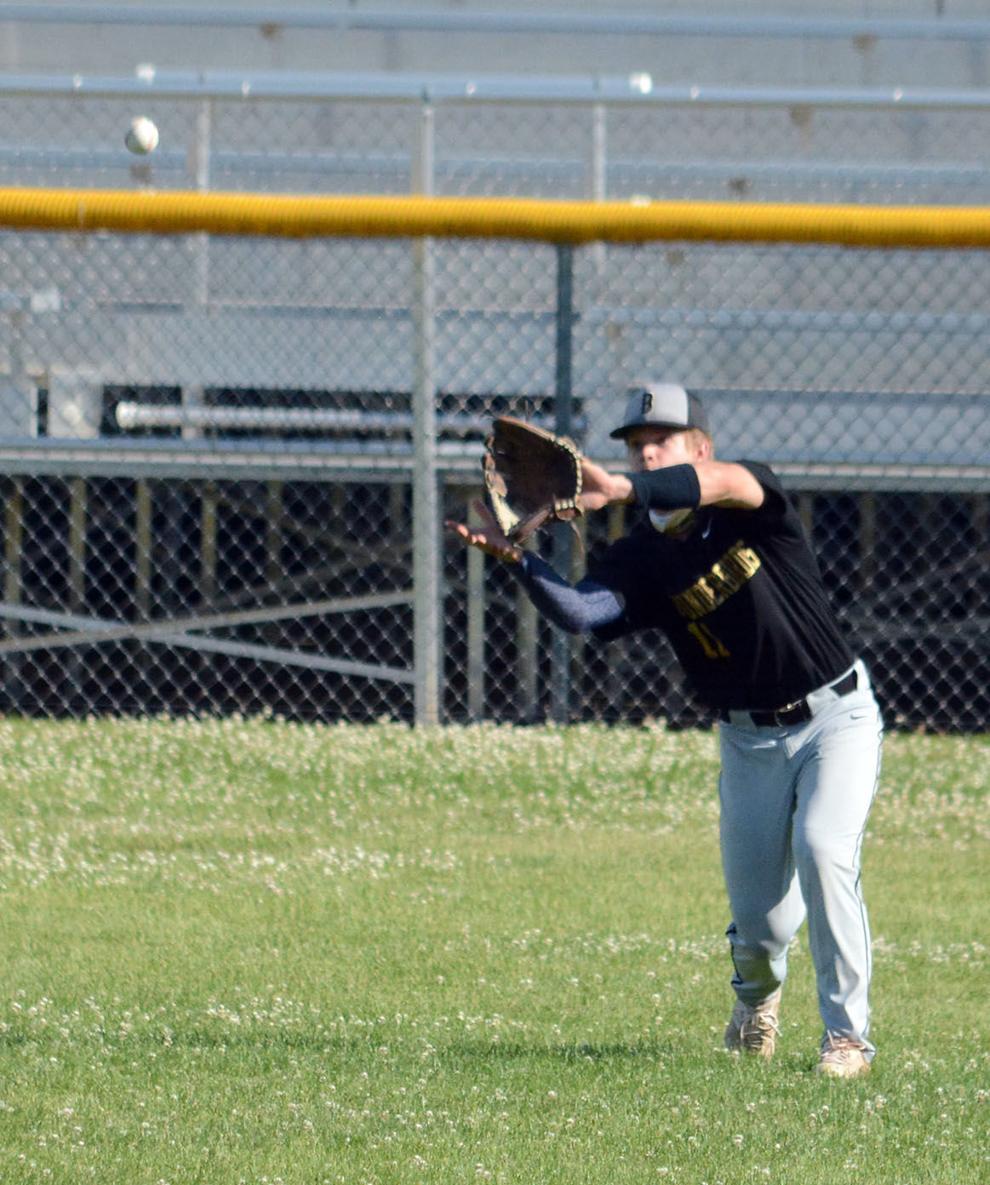 Payton Steiner.jpg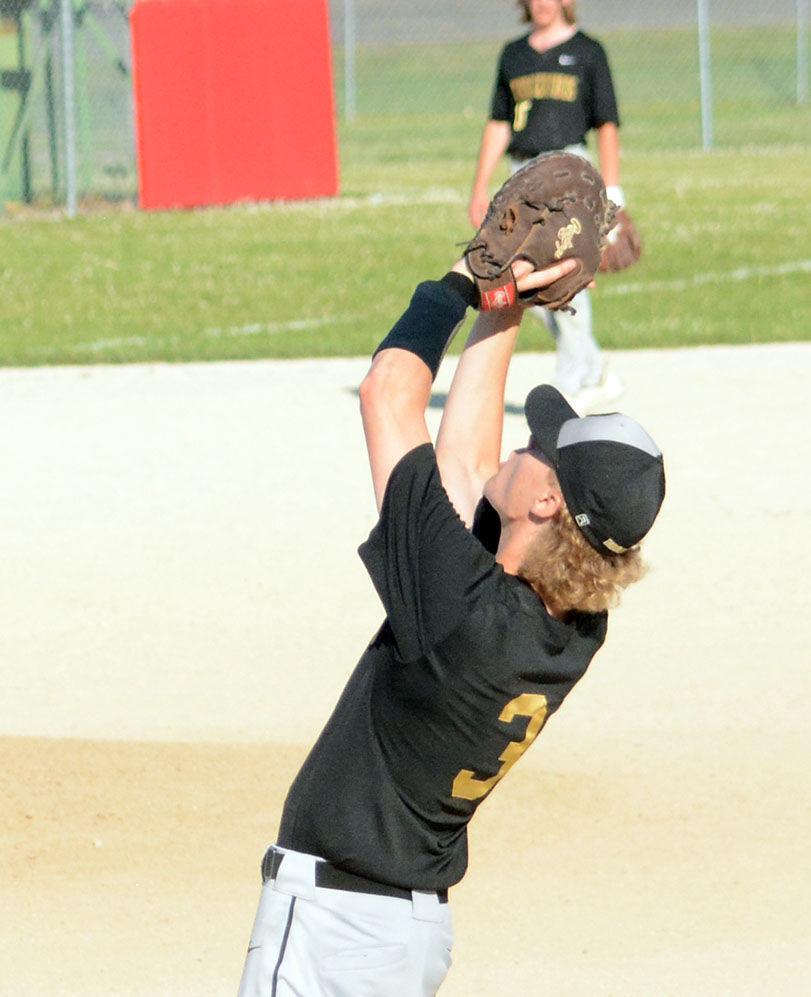 Quinn Mueller 2.jpg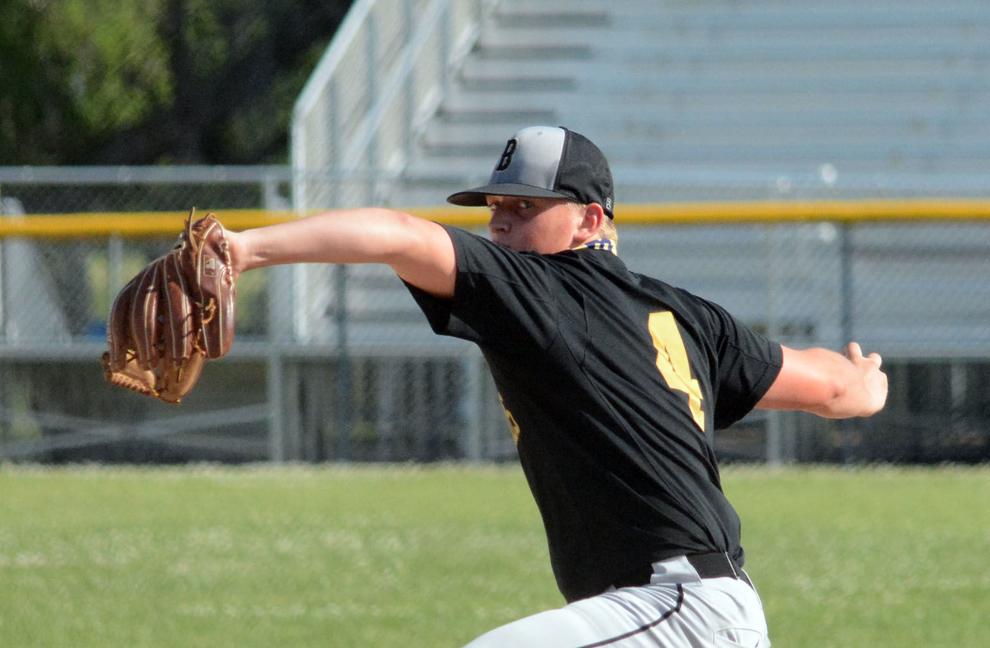 Quinn Mueller.jpg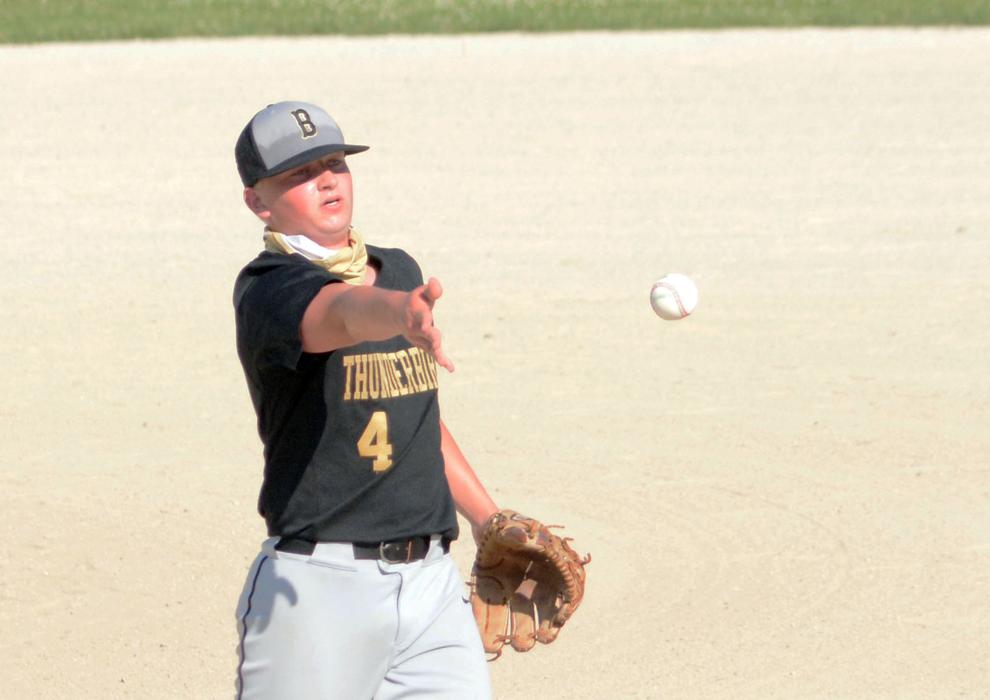 Trace Kirchberg 2.jpg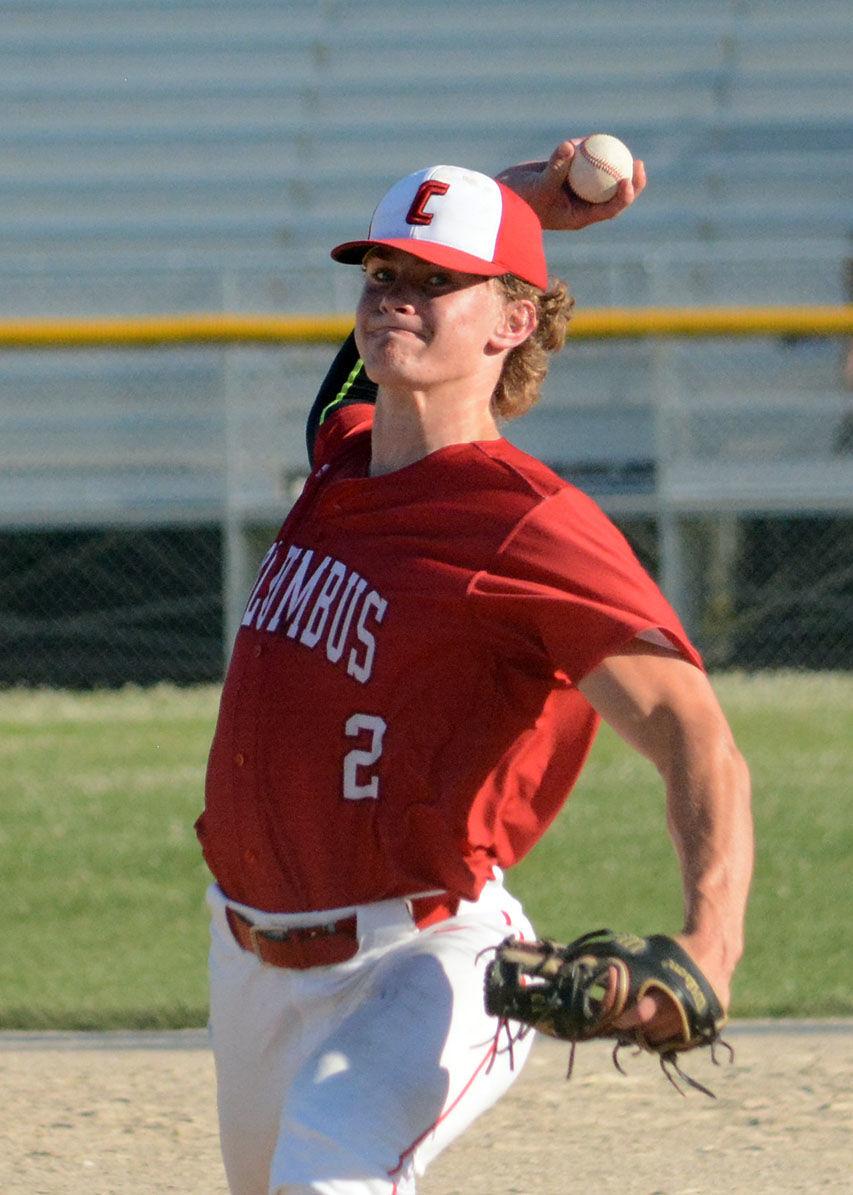 Trace Kirchberg 3.jpg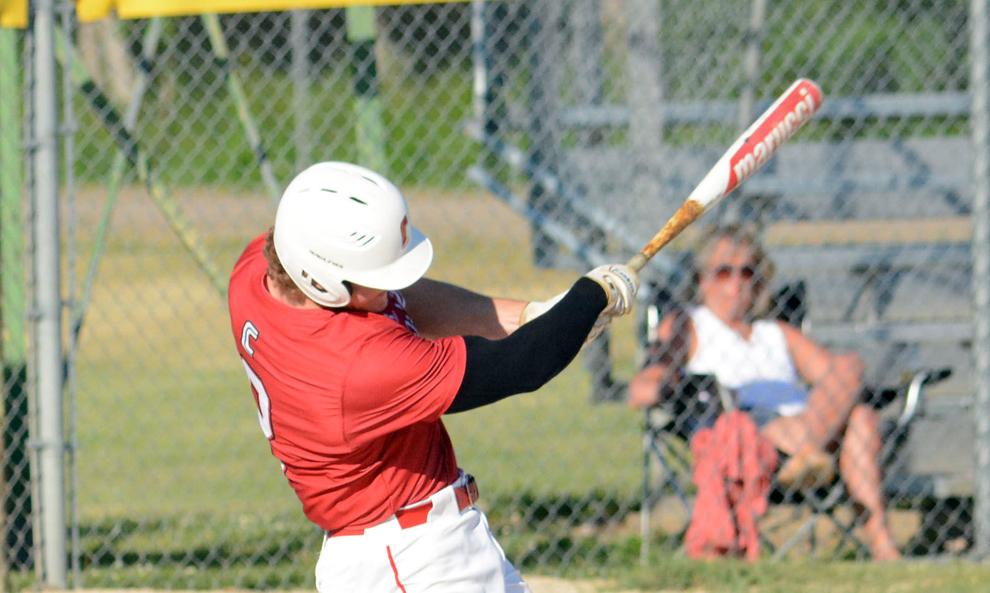 Trace Kirchberg 5.jpg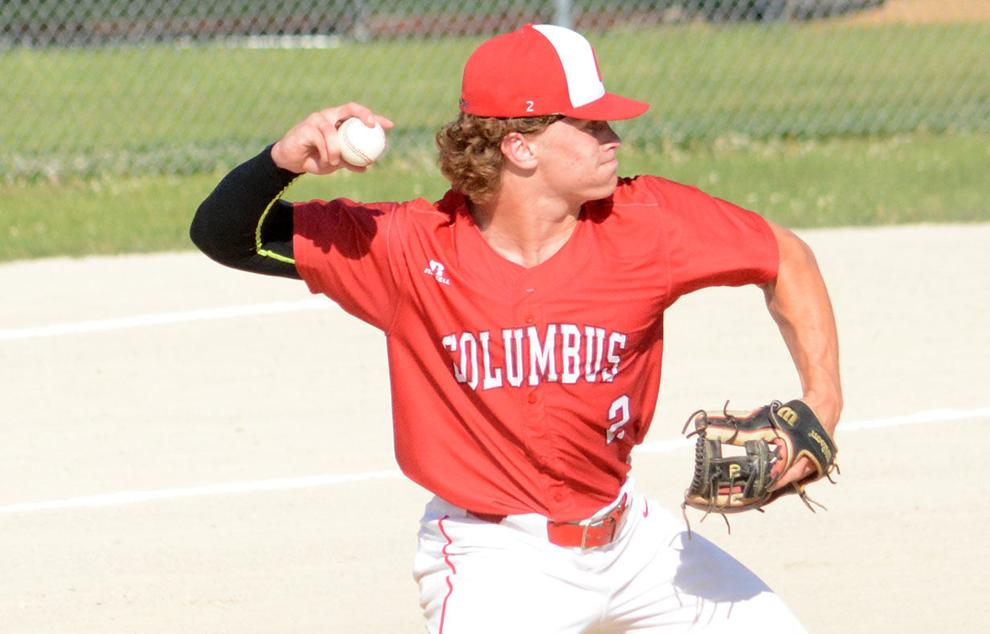 Trace Kirchberg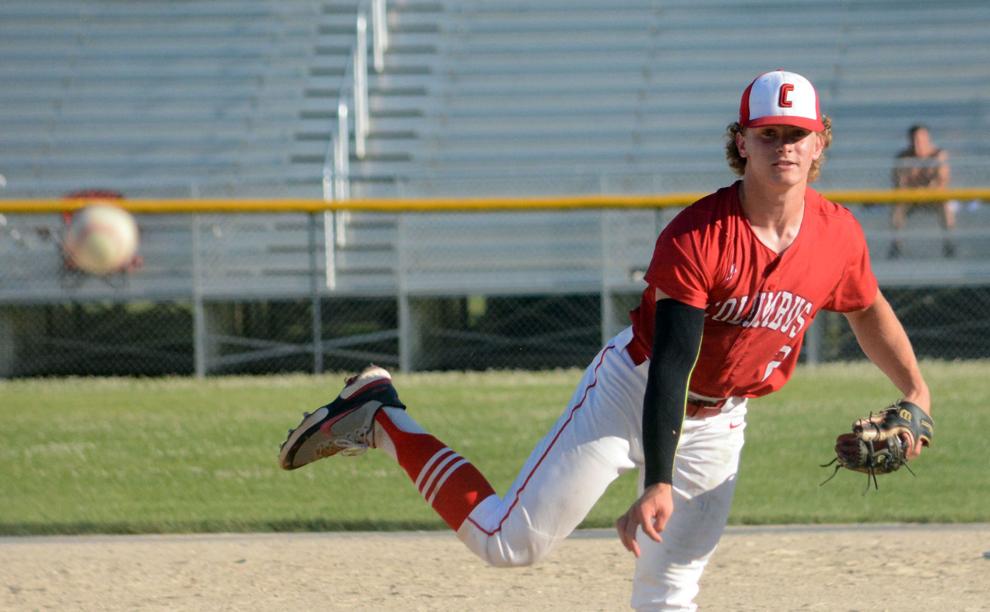 COLUMBUS 11, BARABOO 3</&hspag3>
Baraboo 000 003 0 - 3 2 3
Columbus 201 107 x - 11 11 2
Pitching (ip-h-er-bb-k): B ― Quinn Mueller (L, 5-11-7-2-1), Zack Gaffney (1-1-1-0-2). C ― Trace Kirchberg (W, 5.2-1-0-4-10), AJ Uttech (1.1-1-0-0-1).
Leading hitters (two or more hits): B ― none. C ― AJ Uttech 2x4, Trace Kirchberg 2x4, Jaymeson Sullivan 2x4, Brady Schroeder 2x3. HR: C ― Trace Kirchberg 2, Brady Link. 3B: B ― Levi Klein. C ― AJ Uttech. 2B: C ― Christian Oppor, Jaymeson Sullivan. RBIs: B ― Levi Klein. C ― Trace Kirchberg 2, Brady Link 2, Jefferson Mobry, James Mobry IV, Christian Oppor, Brady Schroeder, AJ Uttech.
Follow Mark McMullen on Twitter @mmcmull2 or contact him at 920-356-6754.