The Badger North Conference didn't do Beaver Dam any favors in scheduling the Golden Beavers to play against DeForest, Waunakee and Reedsburg — three teams expected to compete for the league title this season — to open up league play.
Beaver Dam's conference slate started with DeForest on Saturday night, and the Golden Beavers never backed down, but a late rally came up just a bit short, as they suffered an 87-75 loss to the Norskies at Beaver Dam High School.
Beaver Dam coach Tim Ladron was happy with his young team's effort in the loss.
"Especially with how young we are, we're probably not going to peak right now," Ladron said. "It's hopefully going to be sooner rather than later, but it might be January before we start clicking on all cylinders. I can't fault our guys' effort. I thought we played well. We just got beat by a really good team tonight. That sort of is what it is.
"It doesn't matter if you're a good team, you're young or you're a veteran team. Sometimes you just get beat by a good team. They're a good team and they beat us tonight."
Trailing 71-55, Beaver Dam's Nate Abel drained two free throws with 7 minutes, 52 seconds left, starting an 18-4 run. The spurt was capped off with two 3-pointers by Abel and three layups by Alex Soto – his last one coming off a steal — cutting the deficit to 75-73 with 3:50 left to go.
"He's really coming into his own really quickly for us," Ladron said of Soto. "He's had a couple really good games in a row here. He just does everything. We ask him to guard the best guy on the floor, he rebounds and he's learning how to score at this level, which is impressive, especially being a sophomore."
The best player for the Norskies (2-0, 1-0 Badger North) on Saturday was Trey Schroeder, who as the quarterback of the DeForest football team, led the Norskies to a WIAA Division 2 state championship last month. The senior, four-year varsity player scored eight of his team-high 24 points in a 12-2 run in the final three minutes of the game to help seal the victory for the Norskies.
"They have the guy that's probably going to be the player of the year in Trey Schroeder," Ladron said. "He's a four-year varsity kid. He's talented and physically strong. He's going to make plays for them. You've got a kid like that with that type of experience that gives you an edge right away."
Abel led Beaver Dam (1-2, 0-1) with 24 points, and also had seven rebounds, while Soto had 20 points, eight rebounds, four assists and three steals.
Beaver Dam's ability to shoot from the outside allowed it to close the gap. Abel (three), Broden Boschert (three) and Tyler Bunkoske (two) combined to hit eight of the nine 3-pointers in the game for the Golden Beavers.
"Our ability to shoot the 3 is a difference maker for us," Ladron said. "It allows us, because of our lack of size, to force defenses to come out and play us, then we're able to get to the lane and get some baskets inside. I thought Alex, and Nate too, (shot well). Then Ty had a couple nice buckets inside because guys are overplaying us that we're able to get there. It's a sign of growth for us."
You have free articles remaining.
Boschert finished with 16 points and six rebounds for Beaver Dam, but was held to just two points in the second half. Bunkoske scored all 10 of his points in the second half, and eight of them came in the first 5 minutes of the half to cut the deficit to 48-42 with 13:15 left.
The first half was back and forth, as Beaver Dam went into halftime trailing 36-30.
To combat Beaver Dam's lack of size, it tried to play a fast-paced game against the Norskies. The move worked at times, however, Ladron said his team was out-rebounded in the final 6 minutes, which allowed DeForest to pull away late.
Joining Schroeder in double figures for DeForest were Deven Magli (14), Mas Weisbrod (12), Jahyl Bonds (11) and Colby Hartig (10).
"We're obviously giving up a lot of points right now and 87 is too many," Ladron said. "Obviously at the pace we're trying to play at, we're going to give up more points than we normally would, because we're trying to play fast because of our size. We've got to do a little bit better job defensively and a little bit better job on the glass.
"Offensively, we've been really good this early in the year. We've got multiple guys scoring in double digits and we've got a bunch of guys that can go off at any night. I'm really happy on the offensive end. We've got to keep grinding away on the defensive end."
DEFOREST 87, BEAVER DAM 75
DEFOREST (87) — (fgm ftm-fta pts) Jahyl Bonds 5 1-2 11, Max Weisbrod 5 2-3 12, Alex Elvekrog 1 0-0 3, Jack Creger 2 3-4 7, Trey Schroeder 9 5-7 24, Nolan Hawk 3 0-2 6, Deven Magli 6 2-6 14, Colby Hartig 4 2-3 10. Totals 30 15-27.
BEAVER DAM (75) — (fgm ftm-fta pts) Broden Boschert 6 1-3 16, Brady Helbing 2 0-0 5, Alex Soto 10 0-1 20, Tyler Bunkoske 4 0-0 10, Nate Abel 8 5-5 24. Totals 30 6-9 75.
3-pointers: D 2 (Alex Elvekrog 1, Trey Schroeder 1), BD 9 (Broden Boschert 3, Brady Helbing 1, Tyler Bunkoske 2, Nate Abel 3). Total fouls: D 14, BD 18. Fouled out: BD – Broden Boschert.
Alex Soto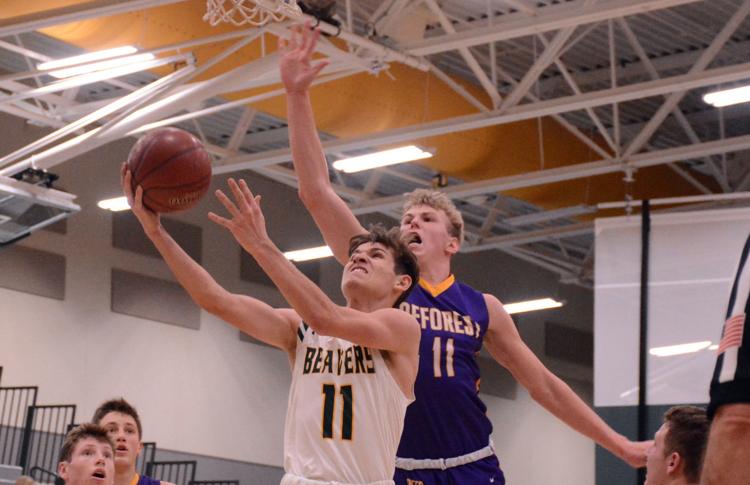 Tyler Bunkoske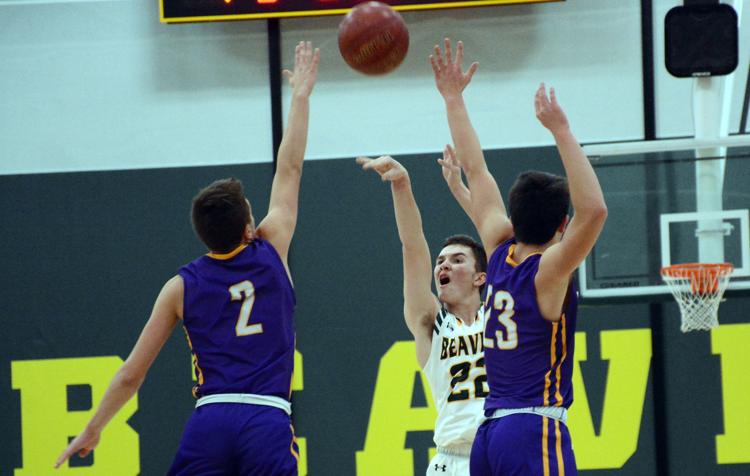 Alex Soto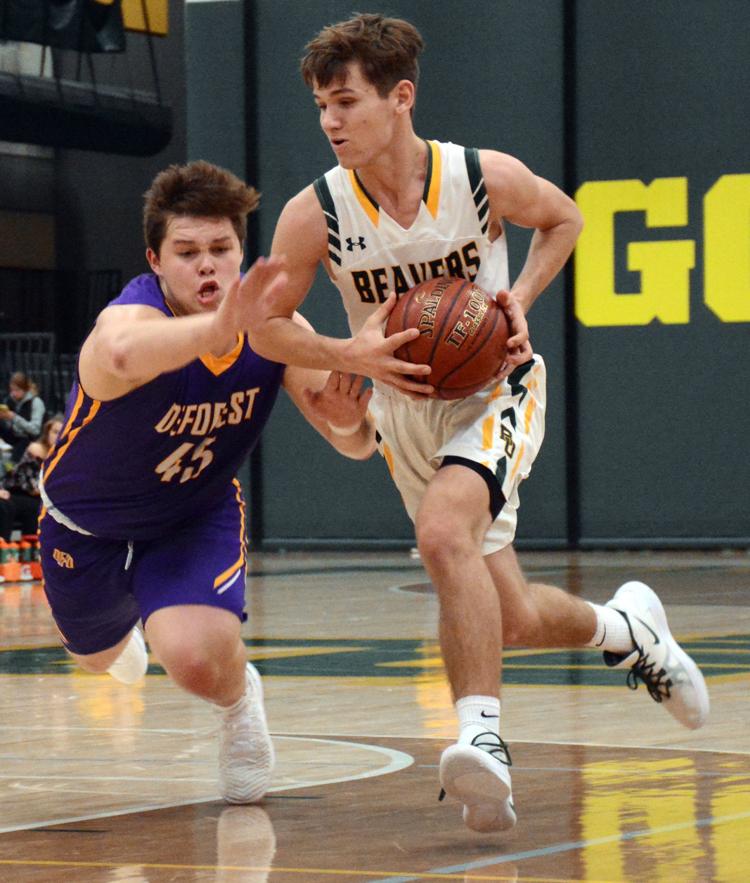 Nate Abel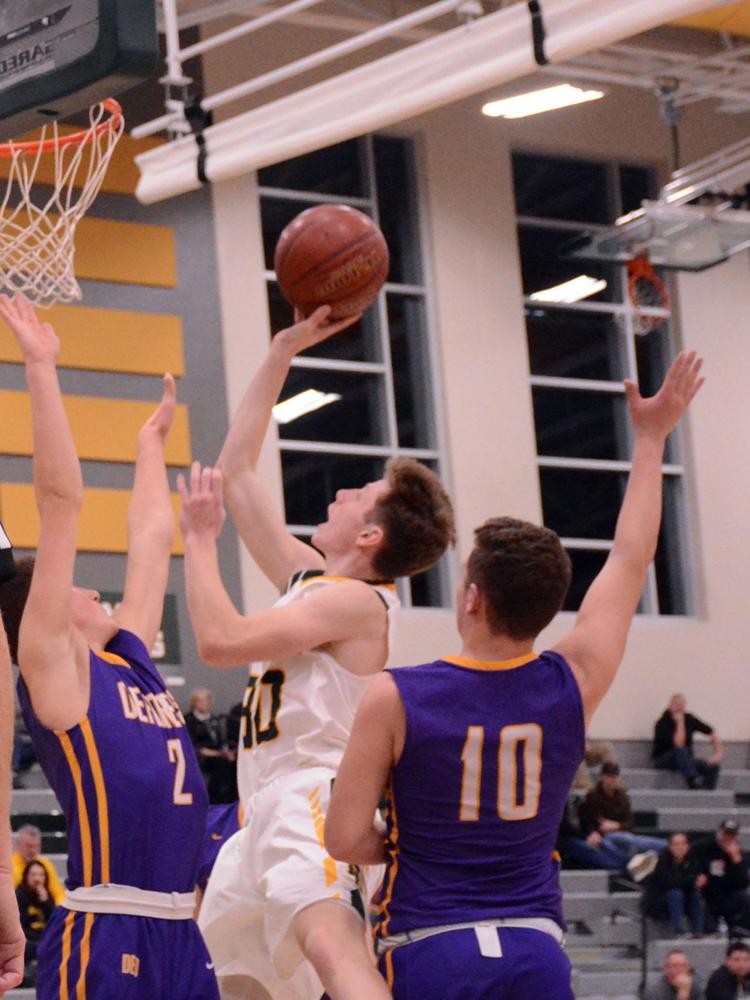 Alex Soto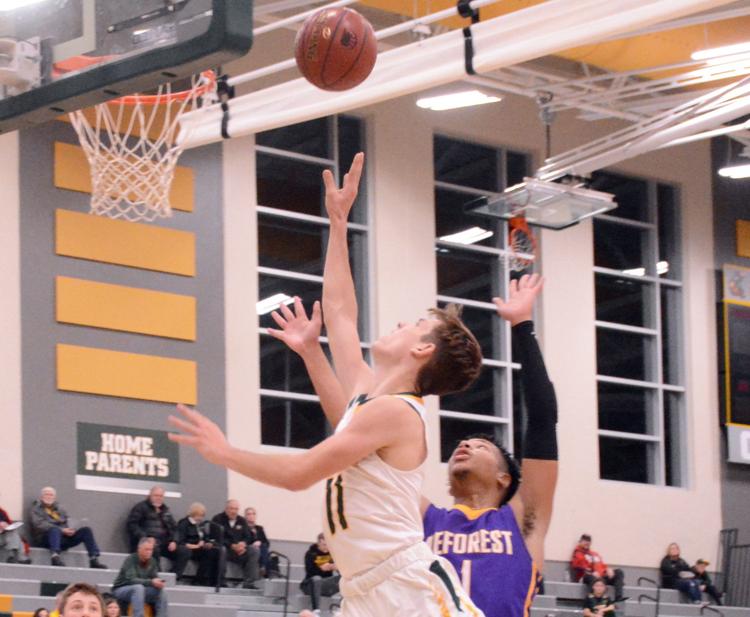 Brady Helbing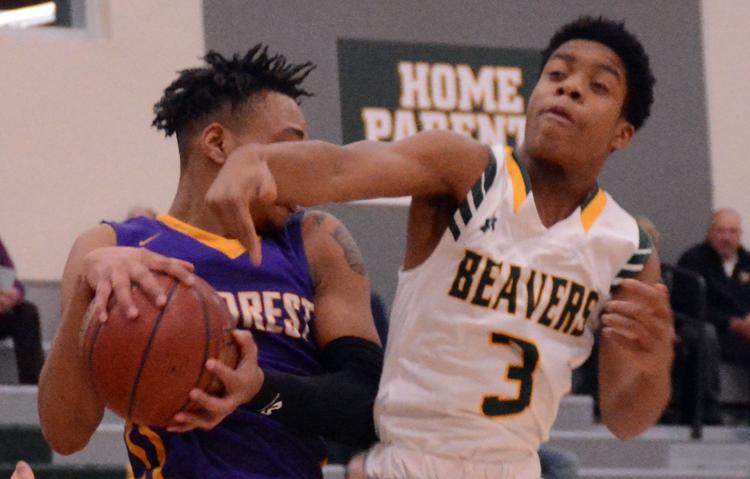 Broden Boschert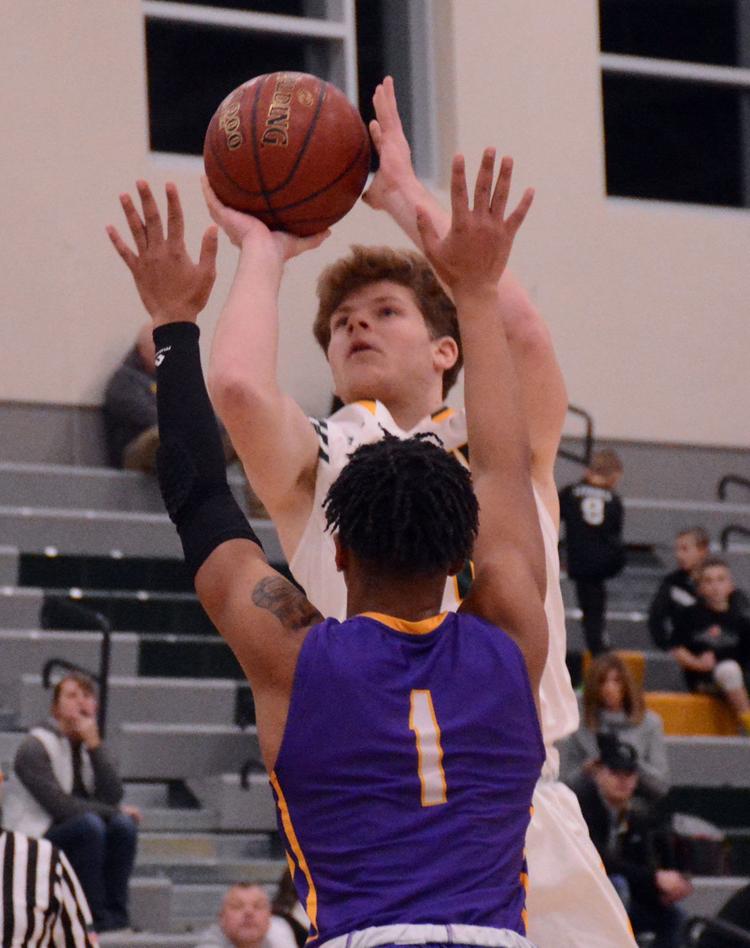 Tim Ladron.jpg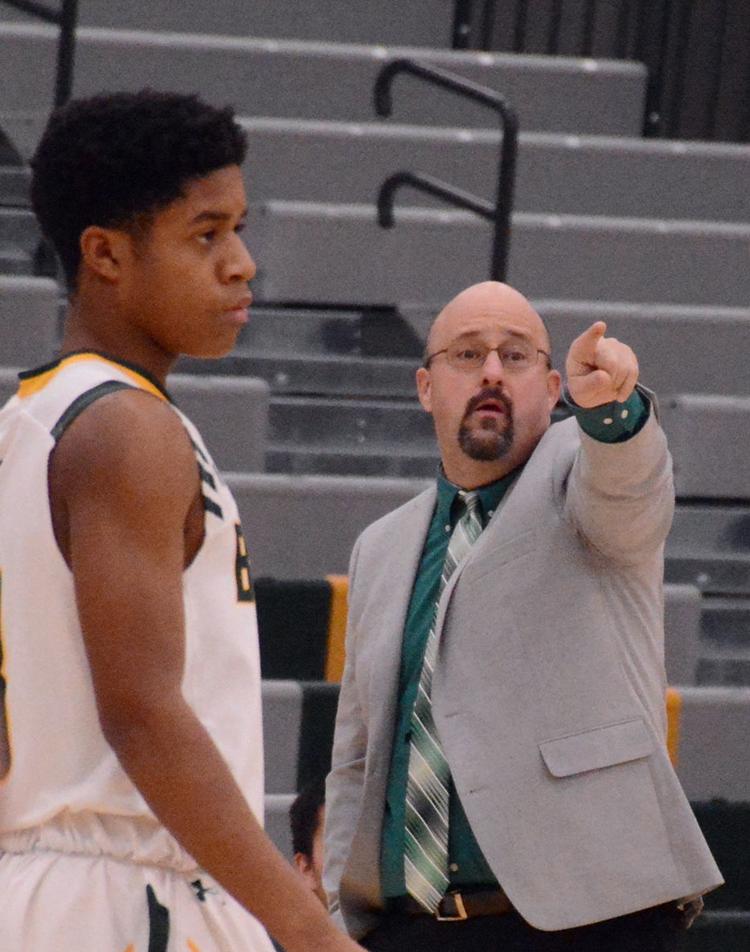 Brady Helbing.jpg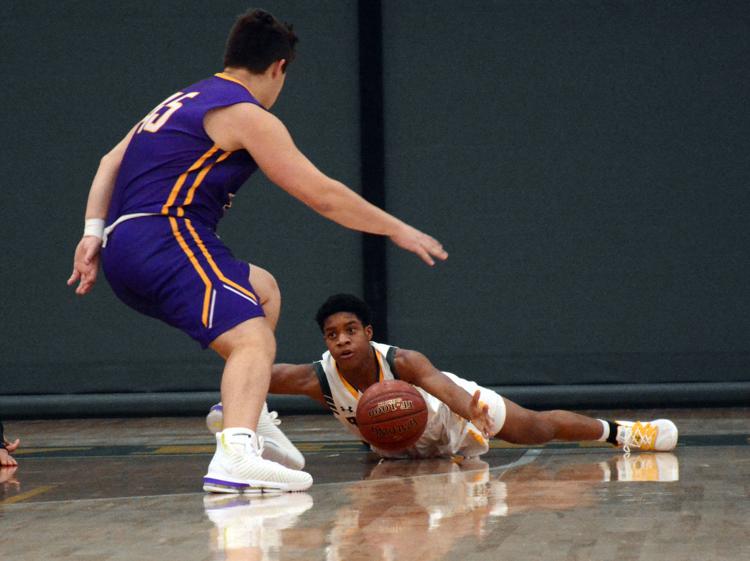 Broden Boschert 2.jpg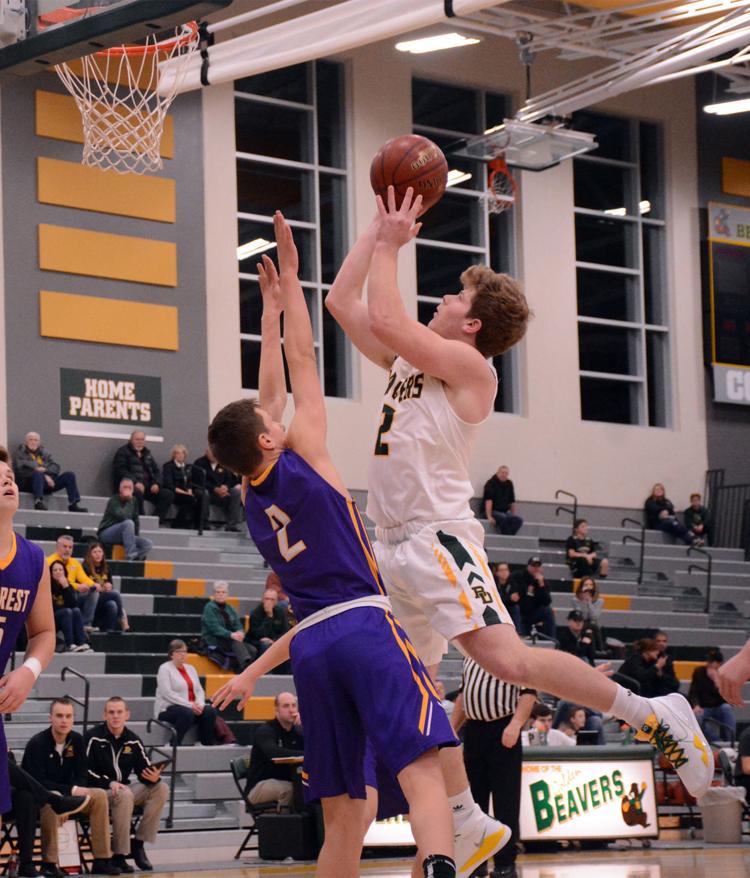 Alex Soto.jpg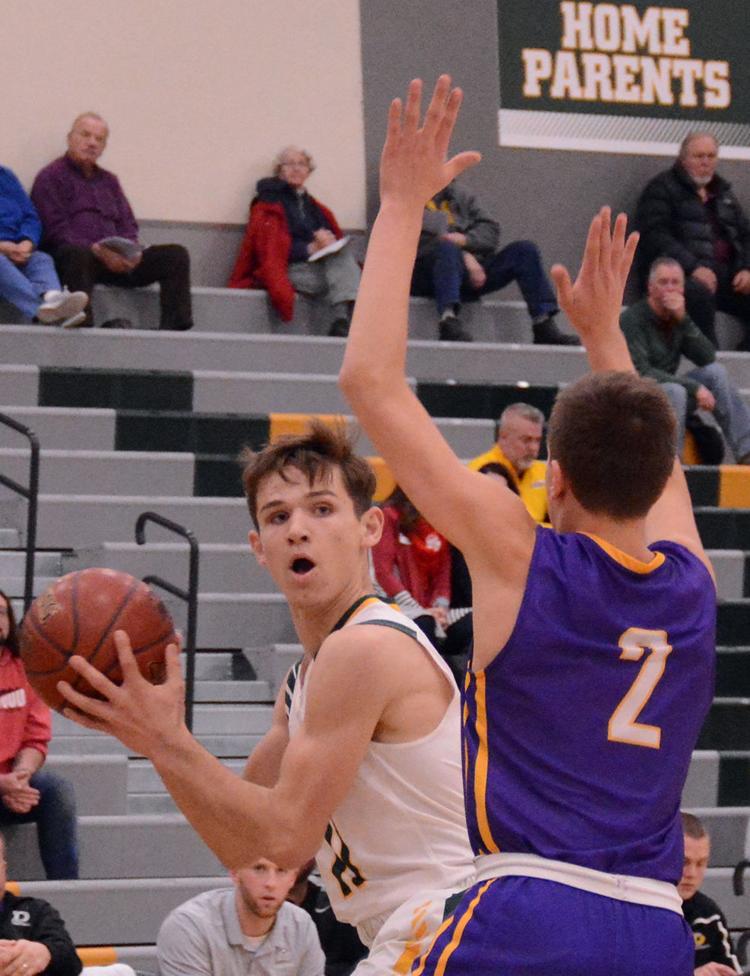 Alex Soto 2.jpg
BD bench.jpg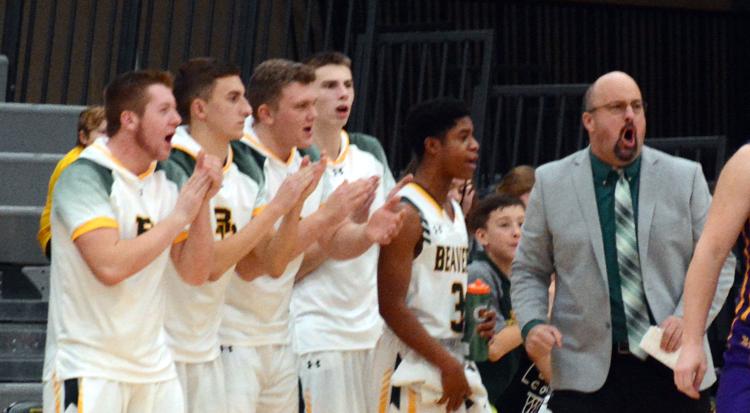 Nate Abel.jpg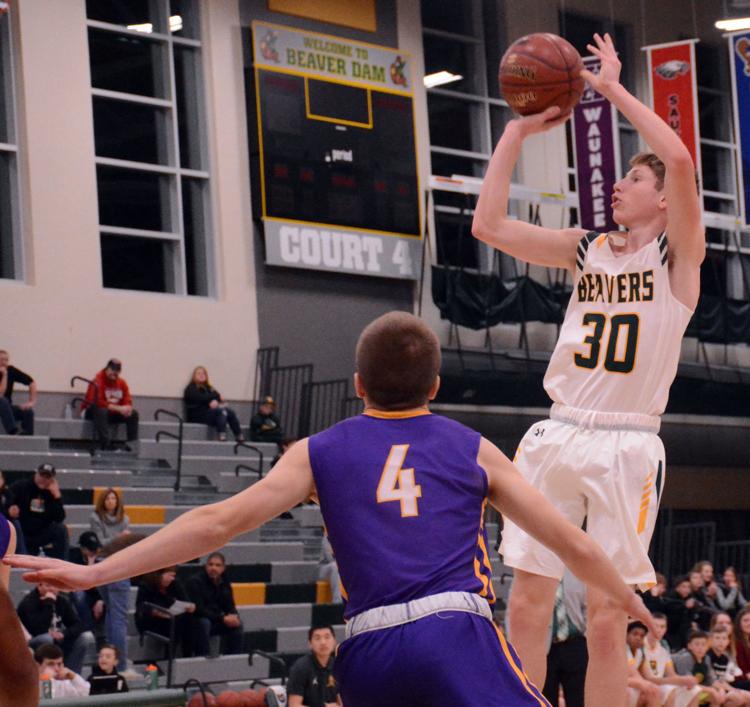 Broden Boschert 3.jpg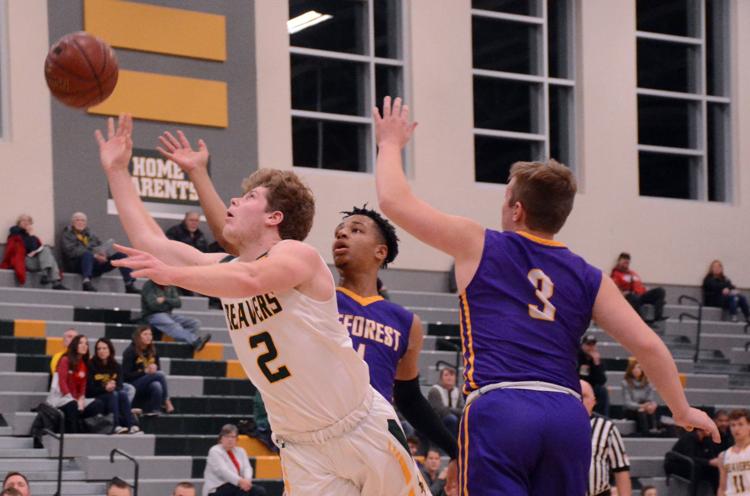 Alex Soto 4.jpg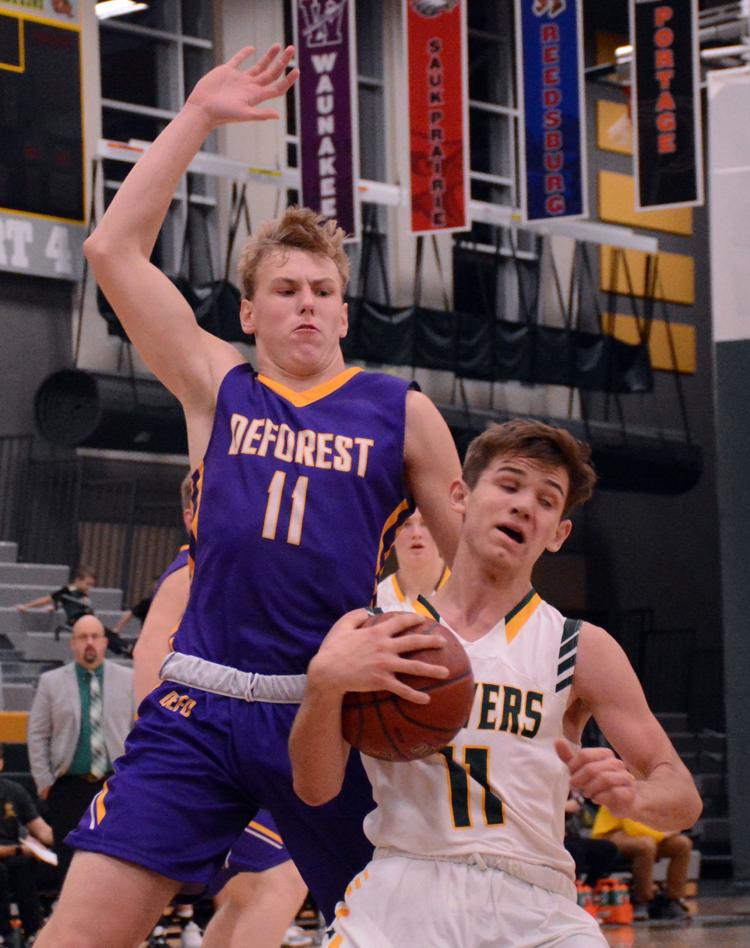 Brady Helbing 3.jpg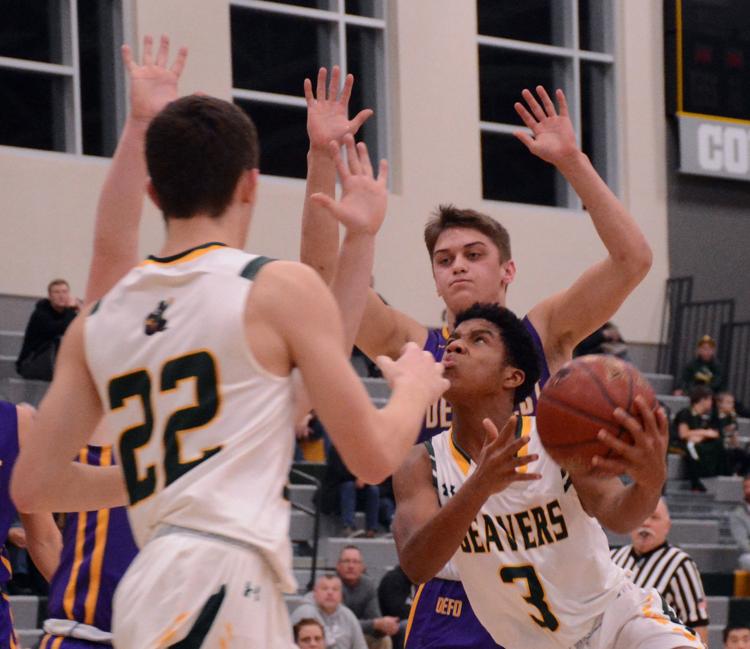 Nate Abel 3.jpg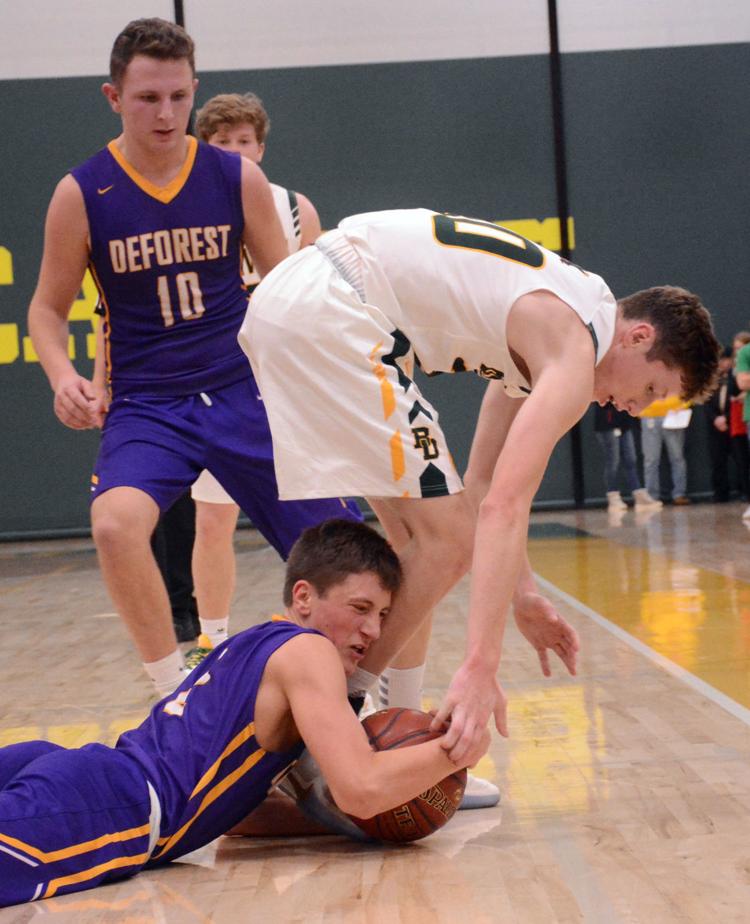 Nate Abel 4.jpg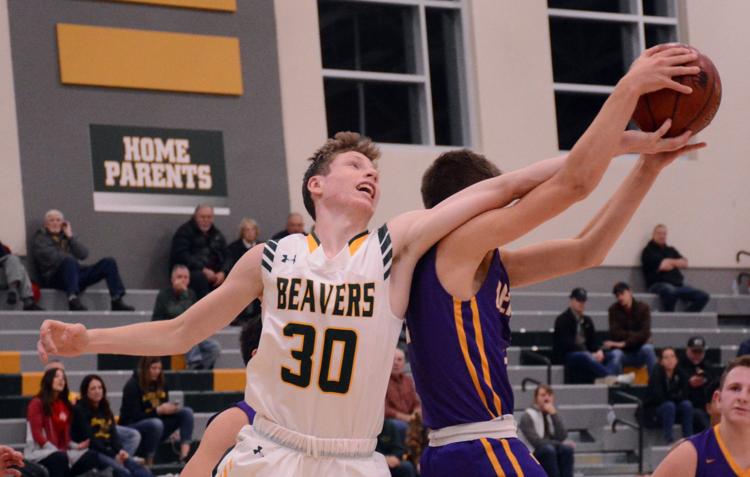 Benny the Beaver.jpg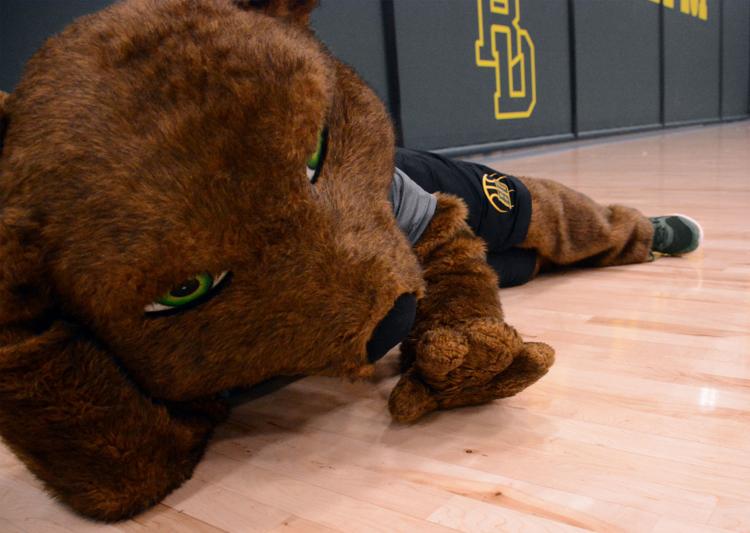 Tyler Bunkoske.jpg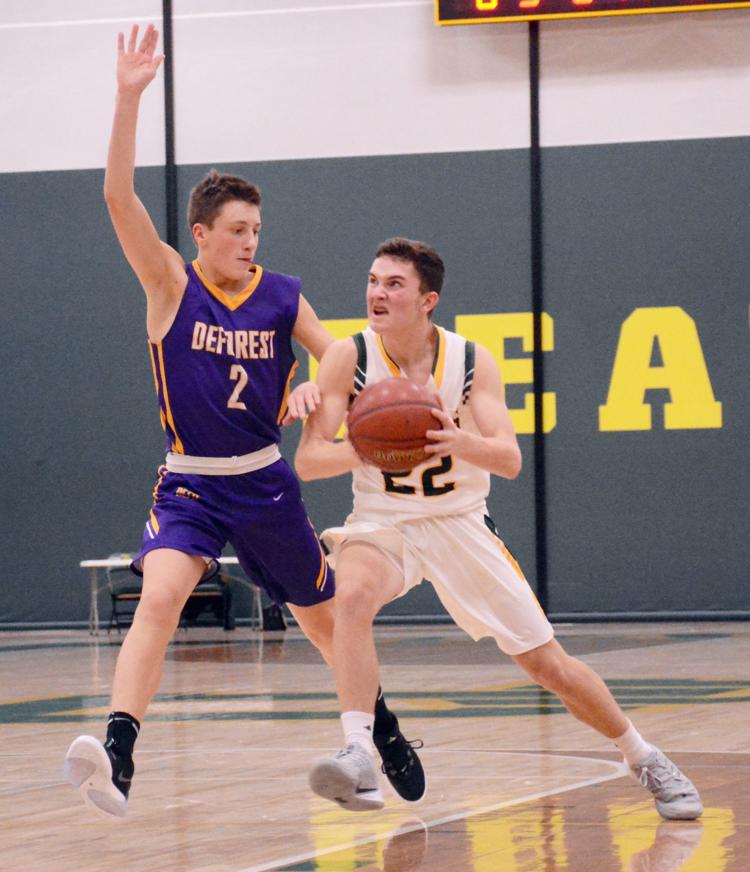 Nate Abel 5.jpg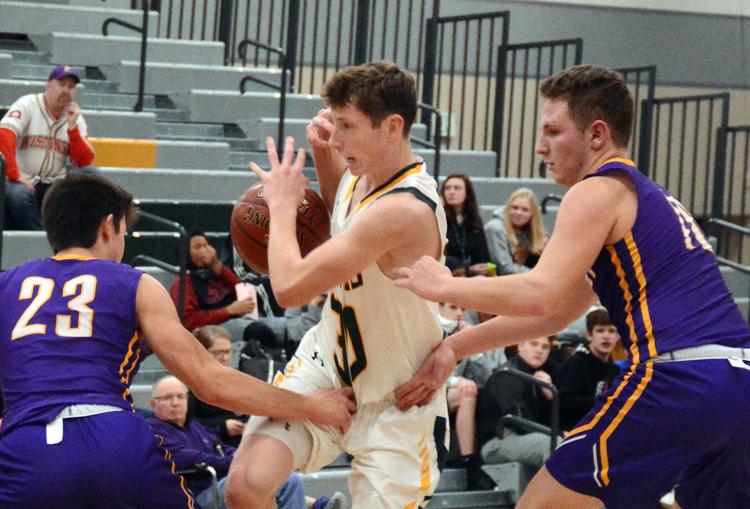 Tyler Bunkoske 3.jpg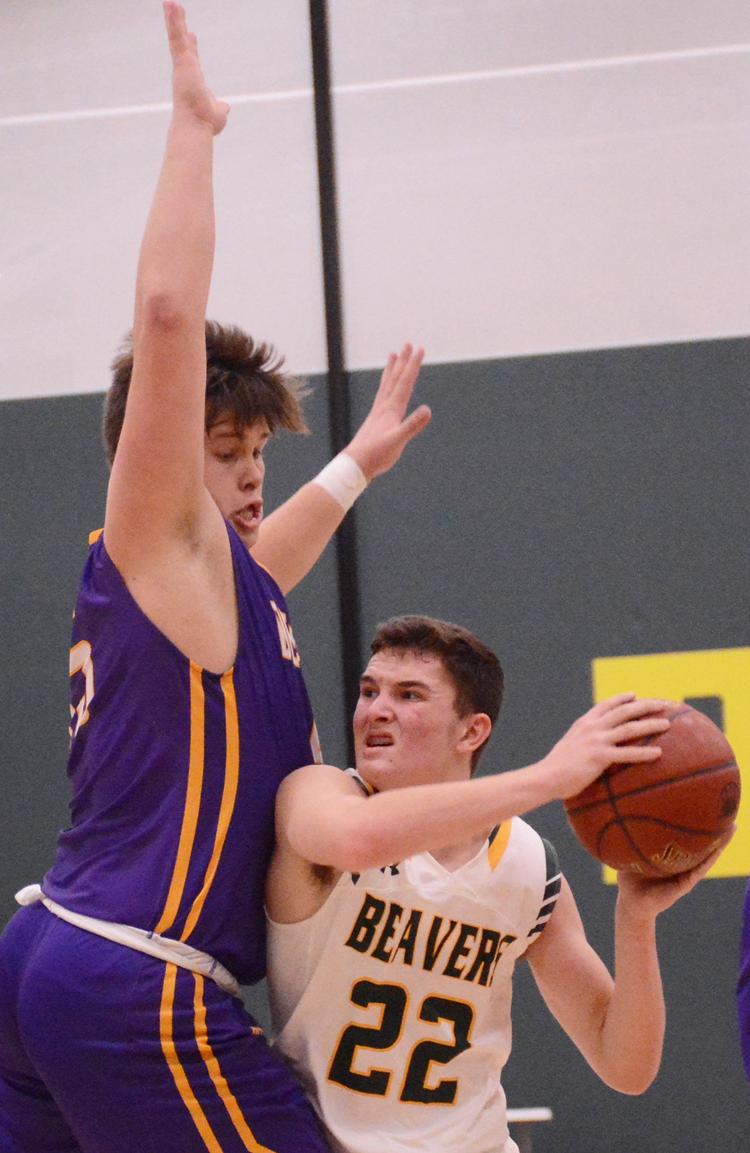 Alex Soto 7.jpg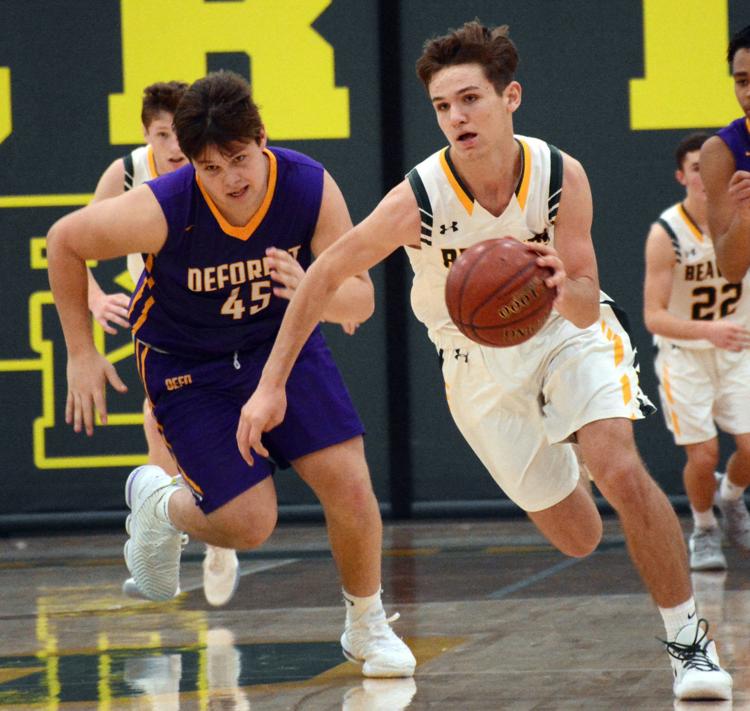 Follow Mark McMullen on Twitter @mmcmull2 or contact him at 920-356-6754.