HUSTISFORD ― Cambria-Friesland coach Derrick Smit was disheartened of the outcome.
He wanted his second-seeded Hilltoppers to continue their season with a big win over top-seeded Hustisford in Saturday's WIAA Division 5 regional championship. And they came close, cutting a couple large deficits to one point twice in the second half.
The Falcons ultimately flew too high however, weathering the Toppers' storm to hold on for a 59-53 win, earning a spot in Friday's Div. 5 sectional semifinals.
"It shows there's no quit and there's continuous fight in these guys," Smit said. "I couldn't be more proud of our seniors in the way they led all year, and the way they battled through. What a great basketball game this was to watch. This was about as good of high school basketball game as you're going to see.
"You can see why these are two of the top teams in Division 5. It certainly was tonight. We knew the winner of this has got a pretty good chance to move forward if they can play well."
Hustisford coach Otto Hopfinger agreed it was one tough battle the Falcons — the top-ranked team in Div. 5 according to the WisSports.net coaches poll — got from the fourth-ranked Hilltoppers.
"They came to play," Hopfinger said. "They were scrappy. They were slapping at everything. They were going at every loose ball. They were going at every ball in our hands. They were very aggressive. Every time we would gain momentum, they would fight back. They could've easily chipped away, but we were resilient."
Hustisford (14-3) finished the first half with a 30-23 lead, but coming out of halftime, the Hilltoppers chipped away. Cambria-Friesland (19-6) whittled the lead back within one as Griffin Hart's bucket with 10 minutes, 50 seconds left pulled the Toppers within 38-37.
Hart, who needed 16 points to reach 1,000 career points, was held to just four in the first half. He hit the mark with 7:19 remaining when he got a bunny to fall to again bring CF within one at 42-41.
"Those are always special moments because it's for a career," Smit said. "It sums up a great career and he's been just as steady as can before the last three or four years. I'm really happy and proud of the way he did things.
"In the second half there, they stayed in the zone and they were obviously really coming out hard on Kobe (Smit). That opened up the middle and I thought Griffin just did a great job, physically, matching their size and strength."
Hart led the Hilltoppers with 22 points while Kobe Smit scored 13 of his 21 points in the first half. The only other Hilltopper to score any points was Cade Burmania, who added 10 points.
Hopfinger said the reason why it was so close was because the Toppers' speed in-person compared to on film. Cambria-Friesland forced nine steals and had four blocks – two apiece for Hart and Parker Quade.
"They were swiping at everything," Hopfinger said. "We preached that we had to secure the ball, secure the ball, secure the ball, but they're quick and they slapped it out many times that they shouldn't have."
Hart's bucket got the Toppers the closest they would the rest of the way as Hustisford's Dylan Kuehl got a layup to fall 12 seconds later, sparking an 8-2 run to put the Falcons up 50-43 with 4:05 left.
"We were (nervous) a little bit, but we had to try our best to relax to stay calm and control the ball," Kuehl said. "We knew they were going to make good plays."
Those plays came down the stretch as the Toppers kept coming back, responding with a 7-3 run of their own, capped off by Hart's bucket down low, to cut it to 53-50 with 1:15 left.
"They're one hell of a team," Hustisford's Gavin Thimm said. "Props to them, they came to play. … They're so talented. (Hart) crashes the boards all the time. He's a good jumper."
Hart added eight rebounds and two steals to add his historic night. Meanwhile, Kobe Smit had nine rebounds as well.
"We knew they were their two main dogs and they played a great game," Kuehl said of the duo. "We knew Smit was going to shoot the ball, so we tried to stay in his pocket the whole game. We knew (Hart) was going to be really aggressive. We had Alex (Eggleston) to bang around with him down low.
"We just did the best we could to contain them both."
Kuehl helped snuff out any chance of a final comeback as his two foul shots with 55 seconds began a 6-3 run to close out the game for the Falcons. Kuehl finished with 16 points, five rebounds and four assists.
He wasn't the only one who had a solid night as Thimm finished with 16 points and four assists. He began the night scoring seven of the Falcons' first nine points of the night and finished with 11 at the break.
Kobe Smit's 3-pointer with 9:15 remaining in the first half put the Hilltoppers up 13-11.
"He's a hell of a shooter," Thimm said. "He can shoot lights out if he wanted to. We really tried to compensate on that in the second half. We really wanted to shut him down in the second half. It looks like we did. He only got a few 3s off in the second half."
That lead didn't last long as 35 seconds later Kuehl bookended a 14-3 run with a jumper followed by a coast-to-coast layup off a blocked shot with 2:57 left for a 25-16 lead.
Derrick Smit said one matchup that Hustisford exploits is the overall size the Falcons have against most teams. Kuehl is an athletic 6-foot-6 forward while Eggleston is the team's tallest at 6-9. The big man finished with 12 points and six rebounds, while 6-foot-2 Blake Peplinski added 10 points and seven boards.
"Basketball is a size game. They're big and Kuehl is obviously athletic as anyone we're going to play," Derrick Smit said. "I thought Griffin and Drake Burmania, those guys really battled. They battled hard on the inside. We neutralized it as much as we could. What a great basketball game."
But it wasn't meant to be as Hustisford came out on top. Now, Hopfinger has to get the Falcons, who drew the No. 2 seed behind top-seeded Monticello, prepare to host third-seeded Stockbridge in Thursday night's sectional semifinal. The Ponies meanwhile will host fourth-seeded Shullsburg.
"We're just going to focus on one game at a time," he said. "We're going to focus on our next opponent, once we realize who it is. That's all we're going to think about – one game at a time. All we want is to get to the sectional final right now."
Cade Burmania 3.jpg
Alex Eggleston 2.jpg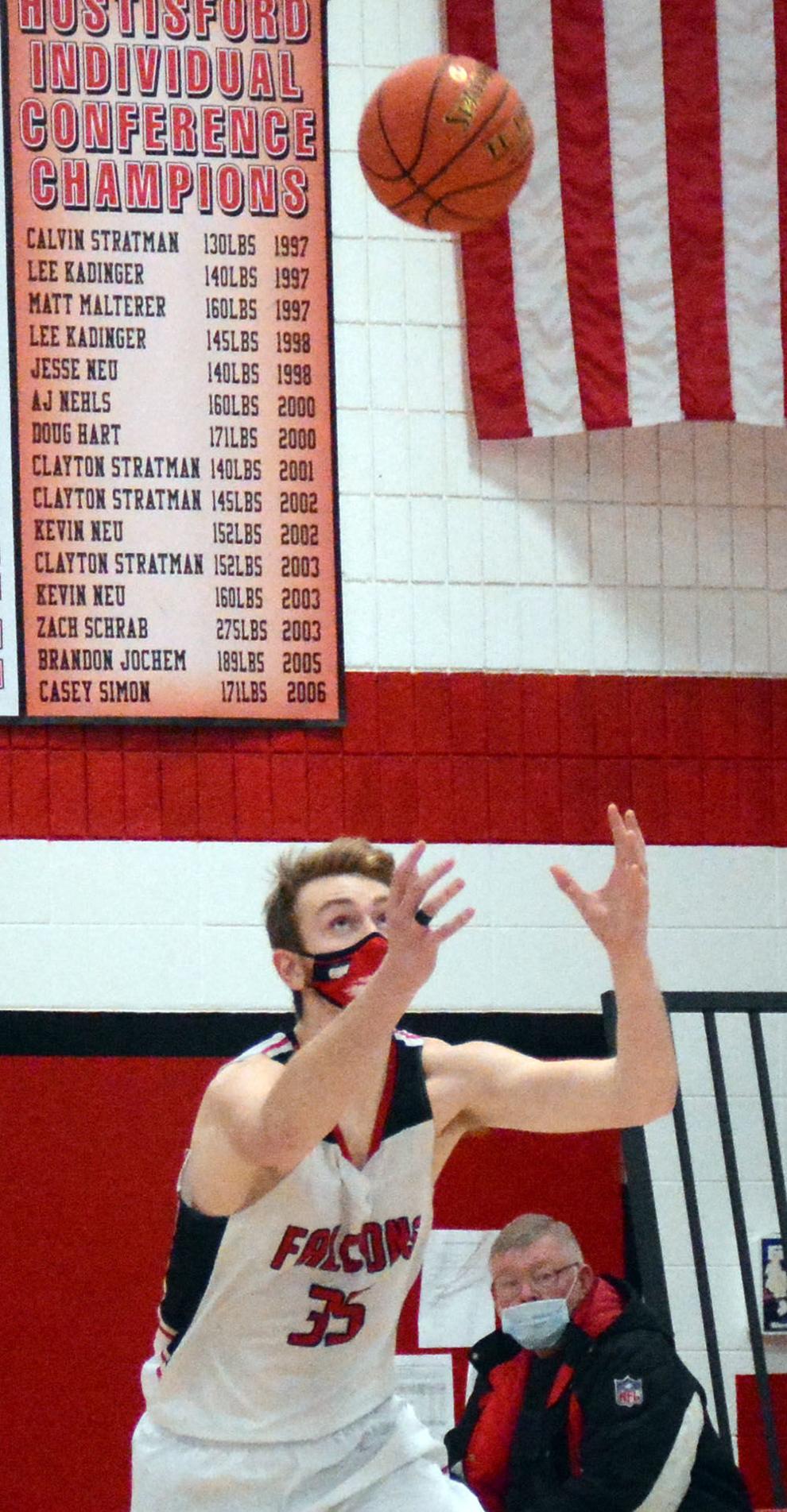 Alex Eggleston 3.jpg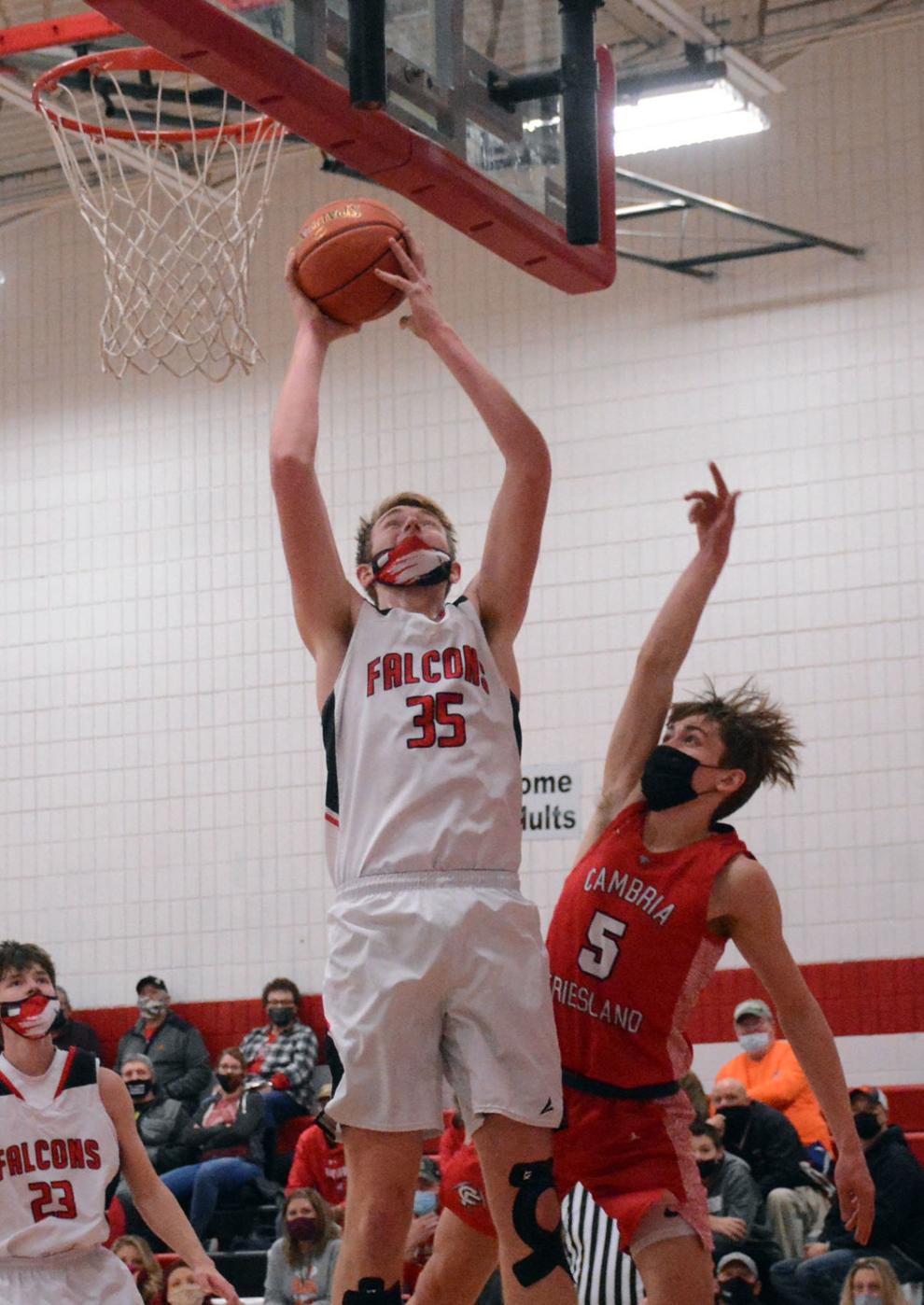 Alex Eggleston 4.jpg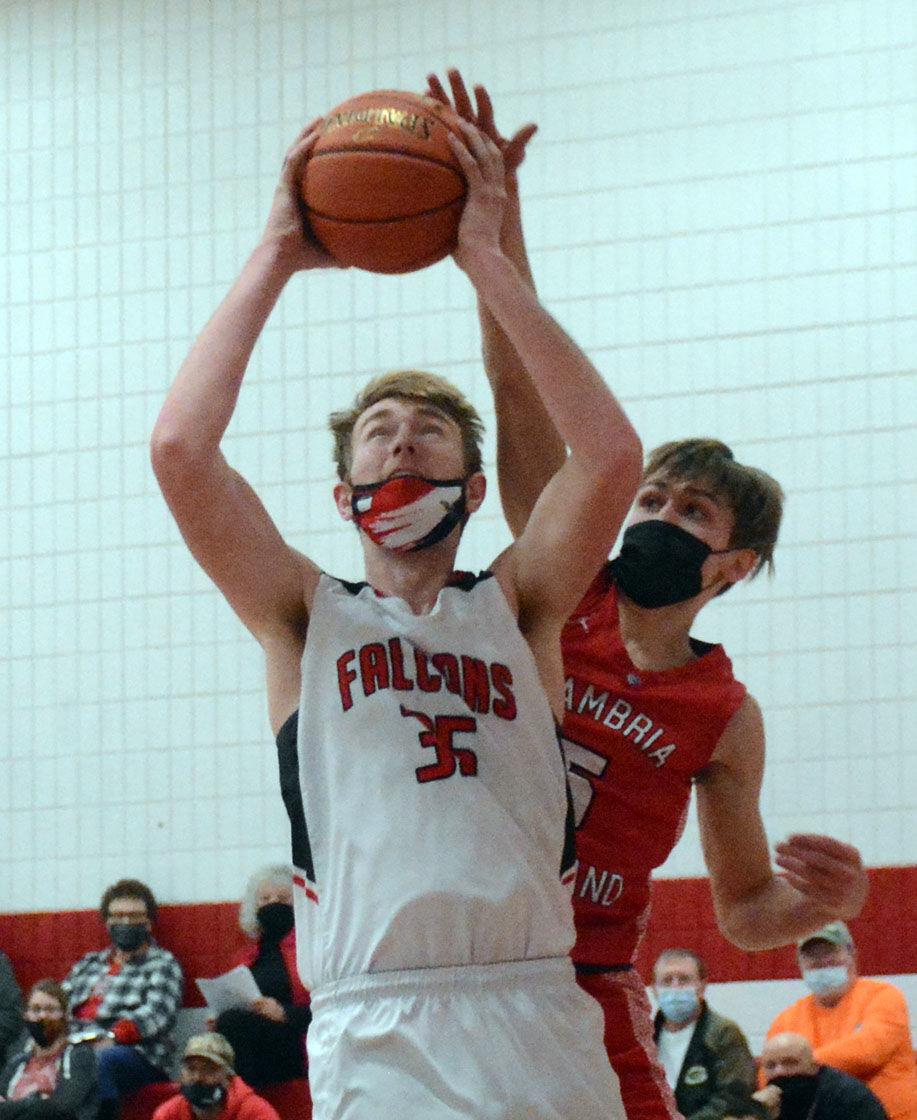 Alex Eggleston.jpg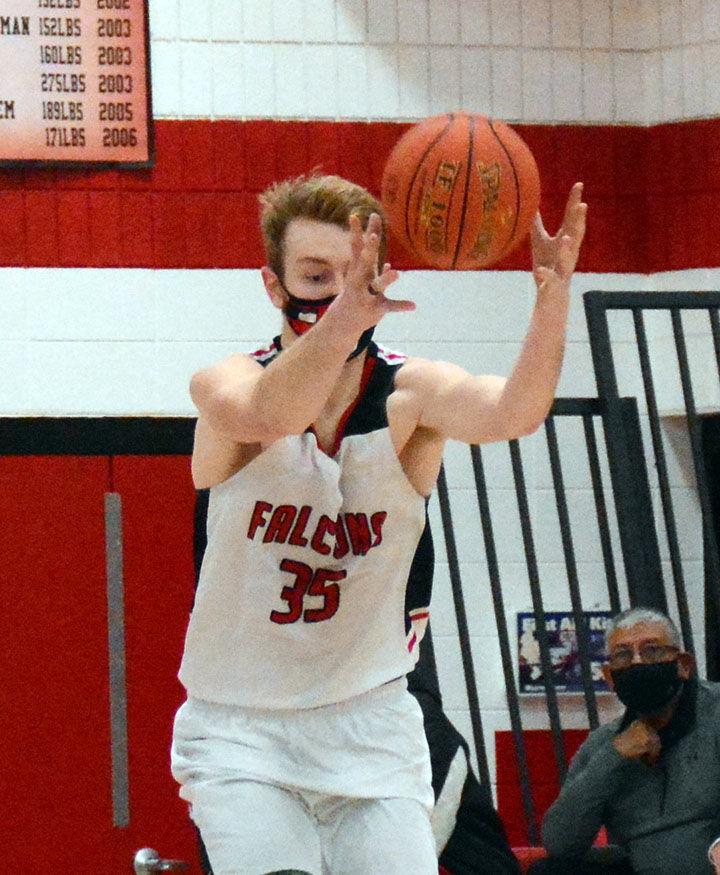 Blake Peplinski block.jpg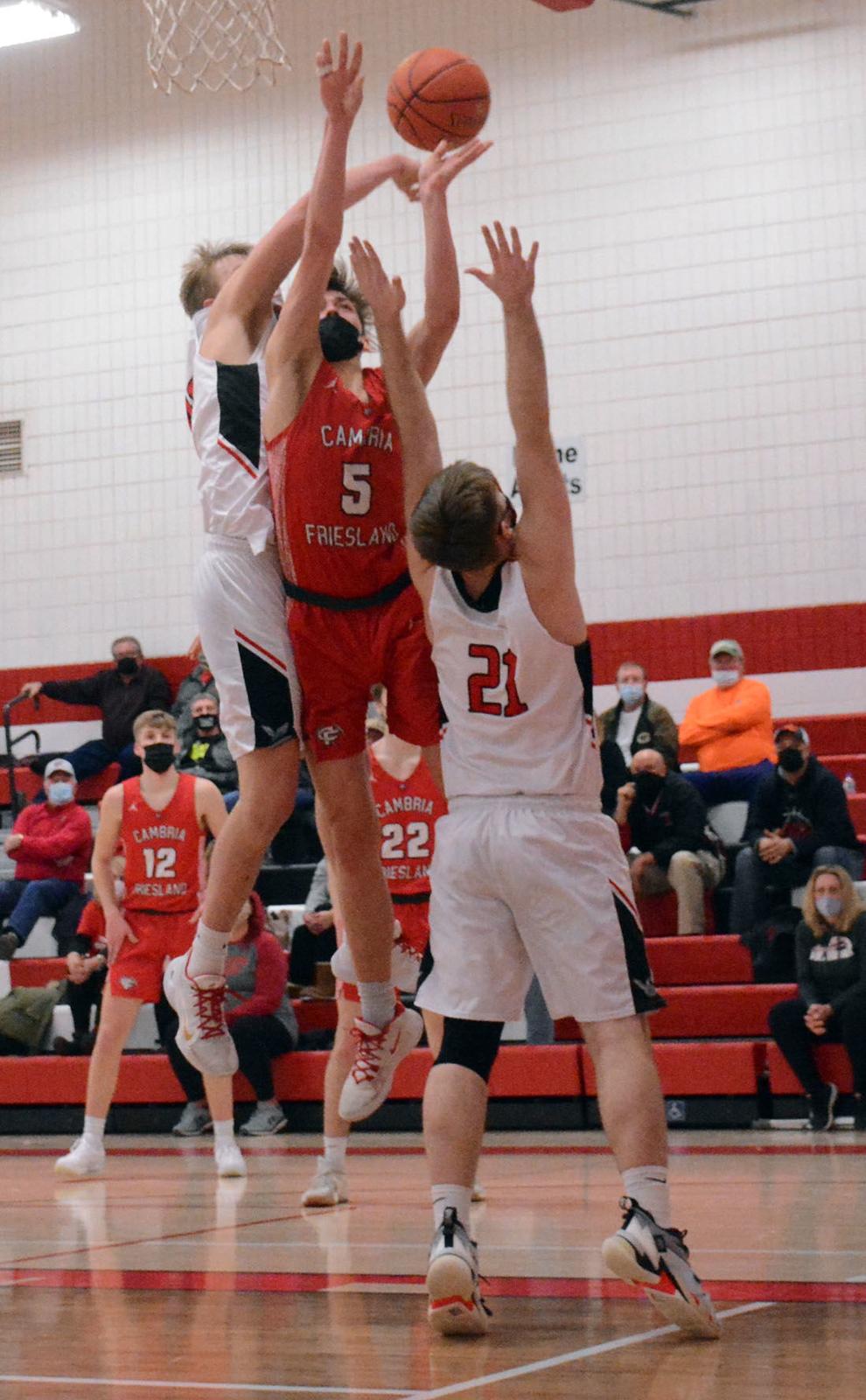 Brody Thimm 2.jpg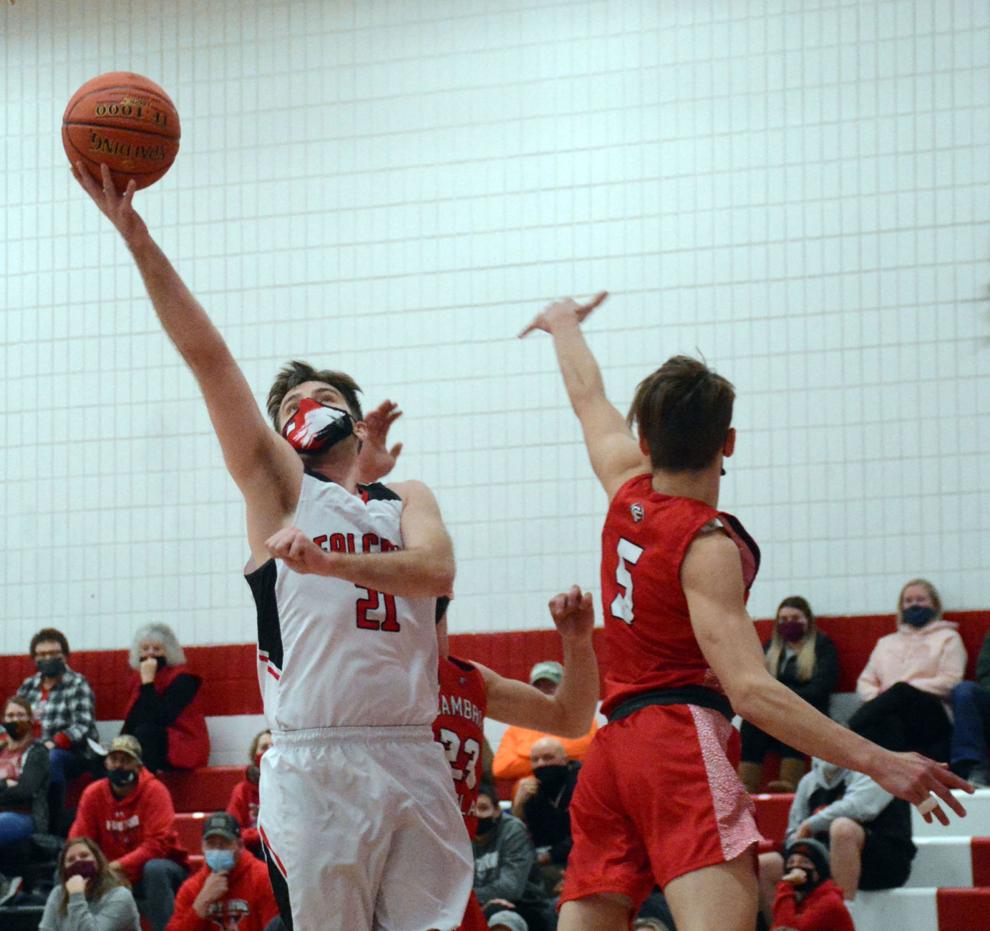 Brody Thimm.jpg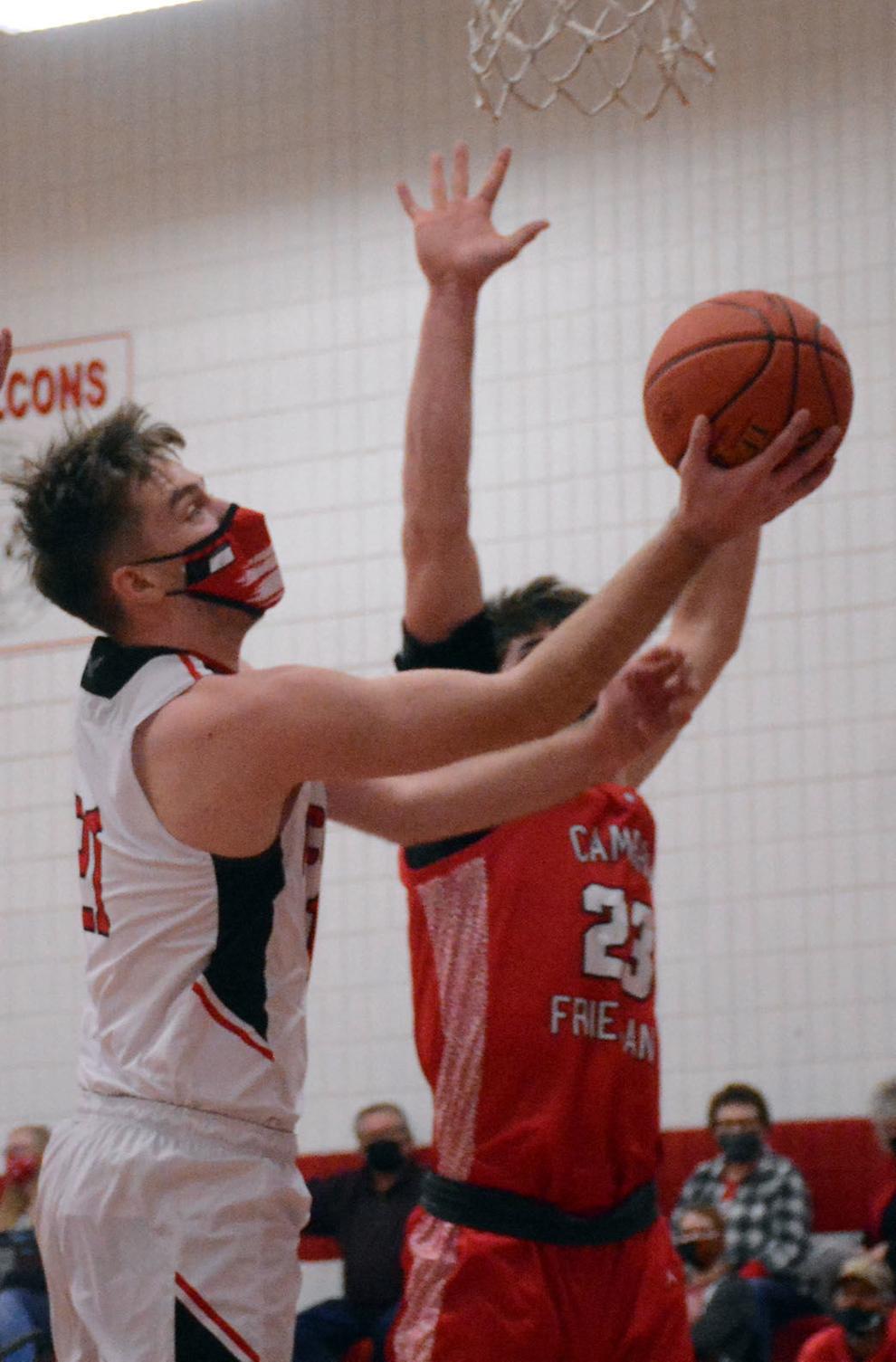 Burmania and Eggleston.jpg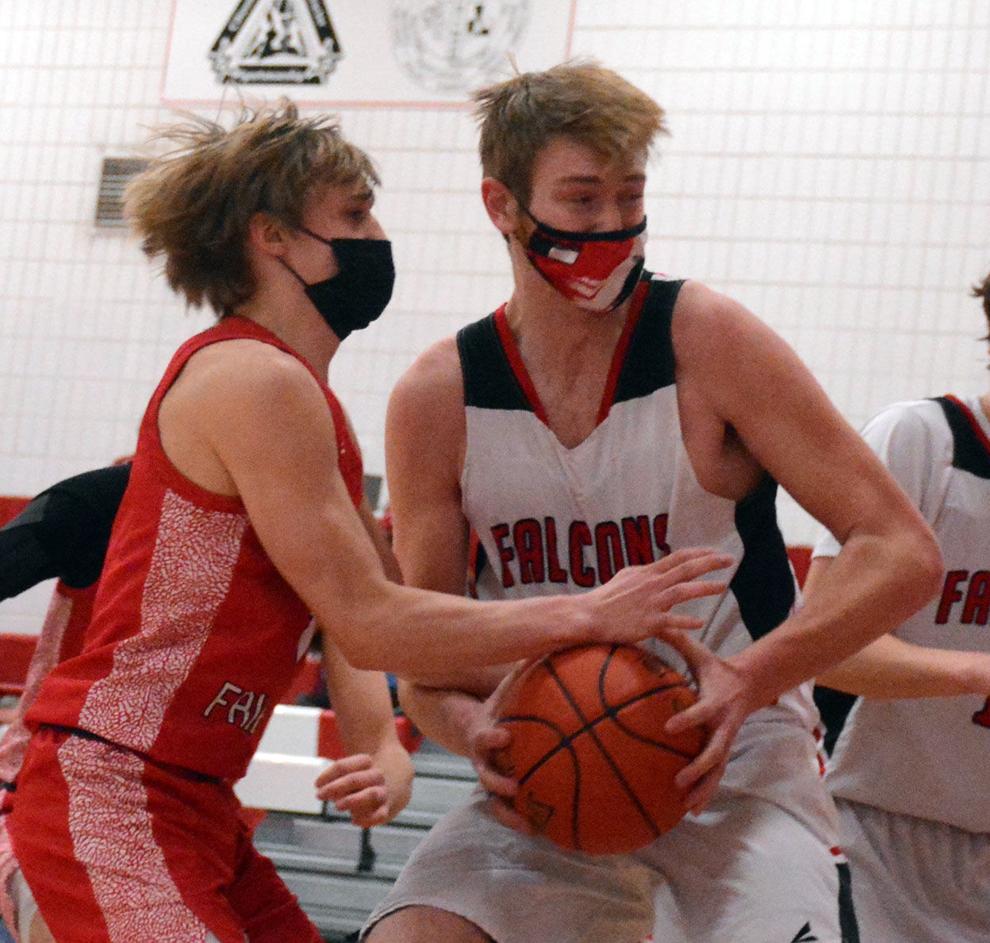 Cade Burmania 2.jpg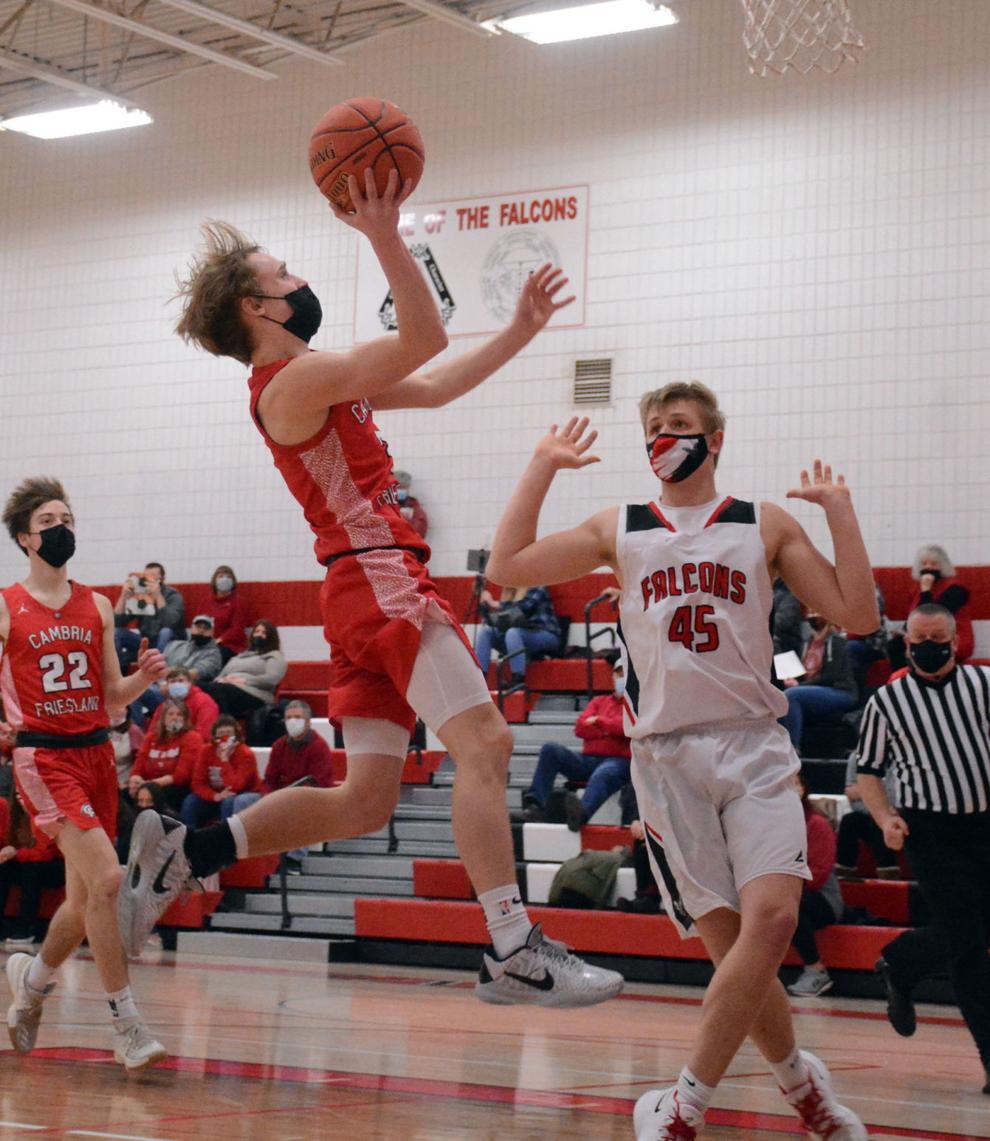 Cade Burmania 4.jpg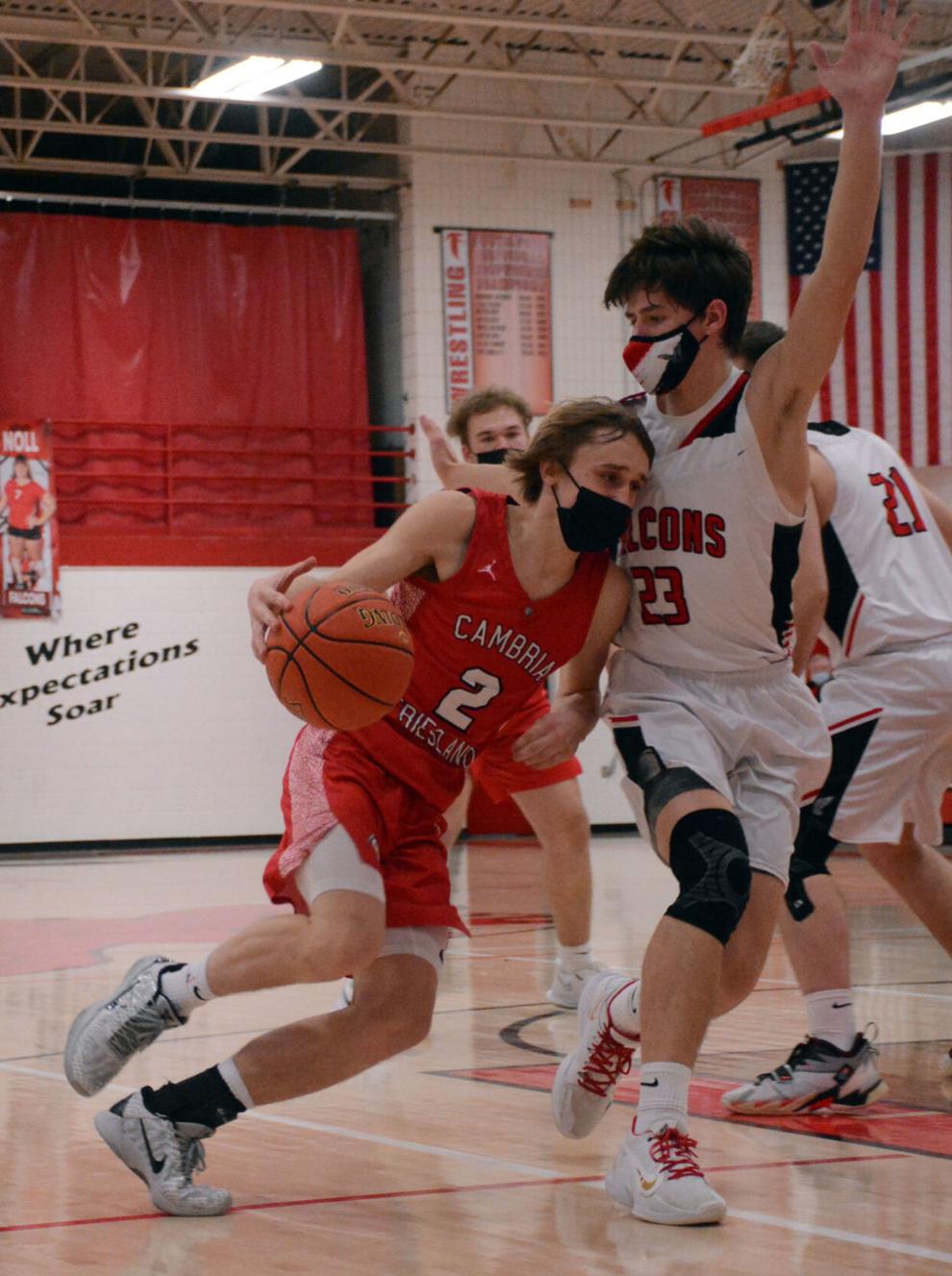 Cade Burmania 5.jpg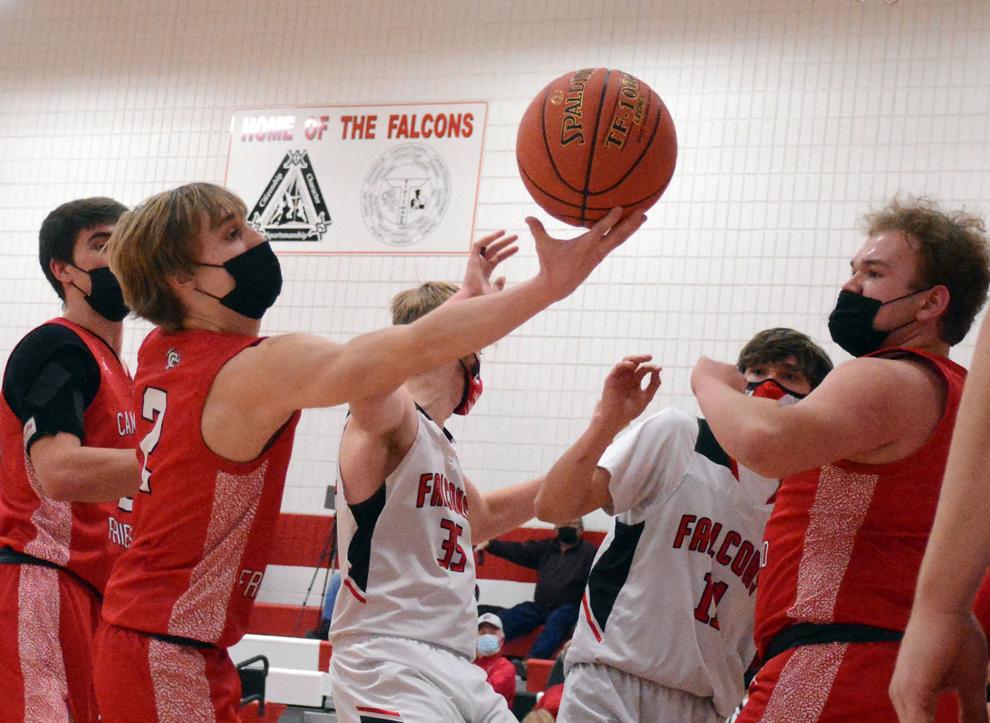 Cade Burmania 6.jpg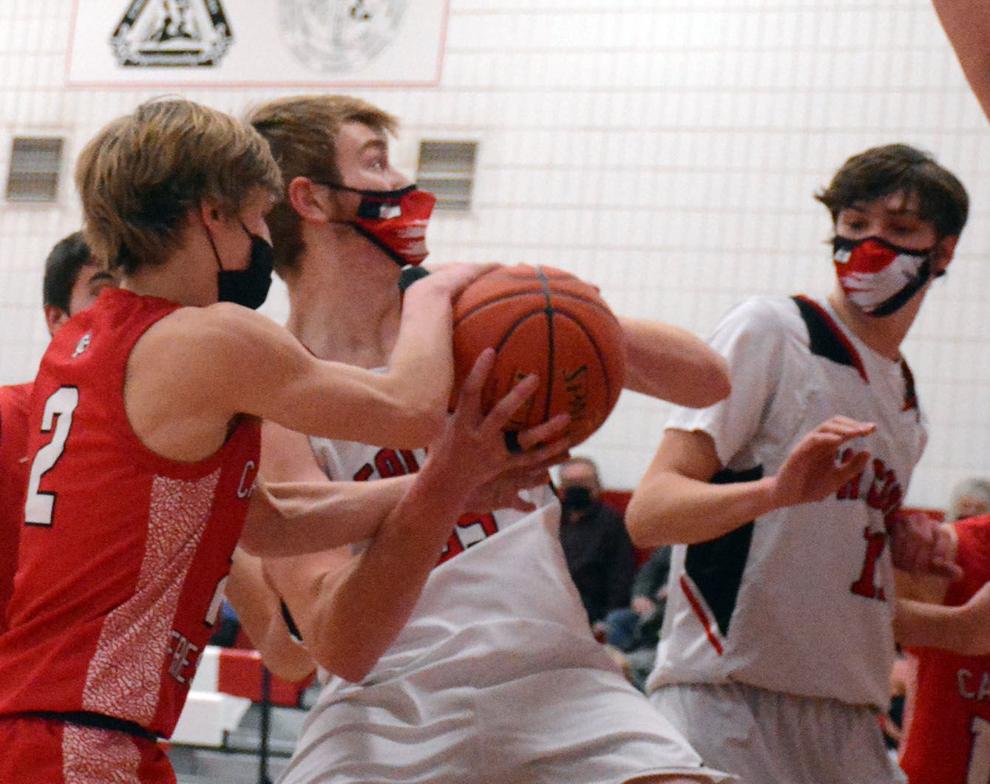 Cade Burmania.jpg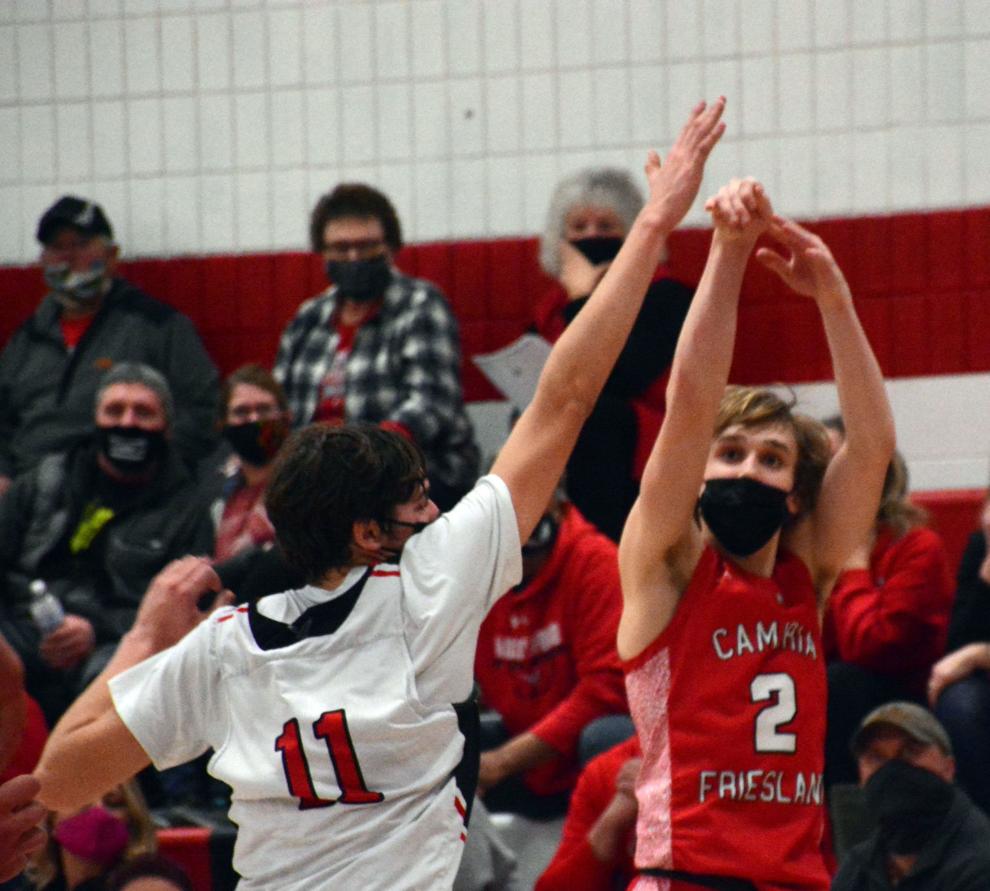 CF fans 2.jpg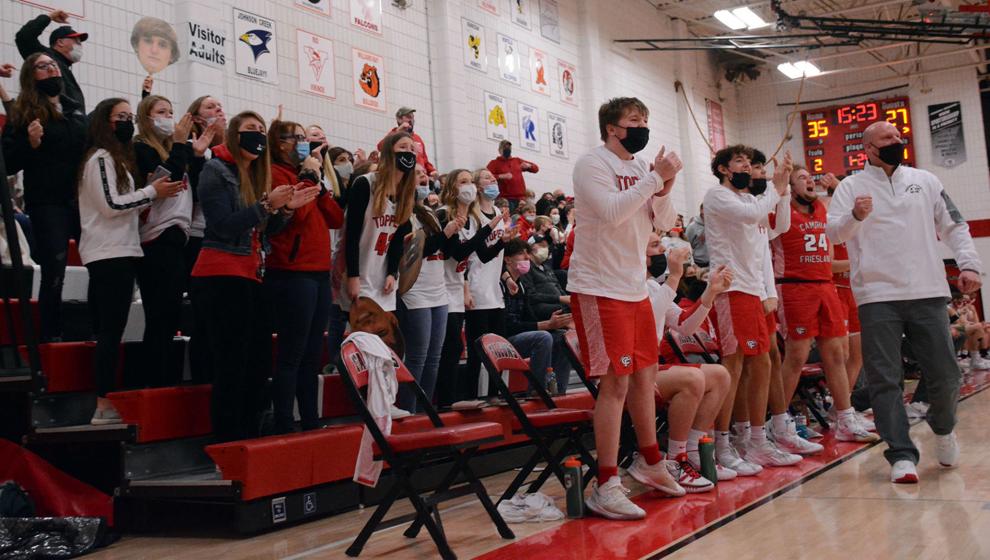 CF fans.jpg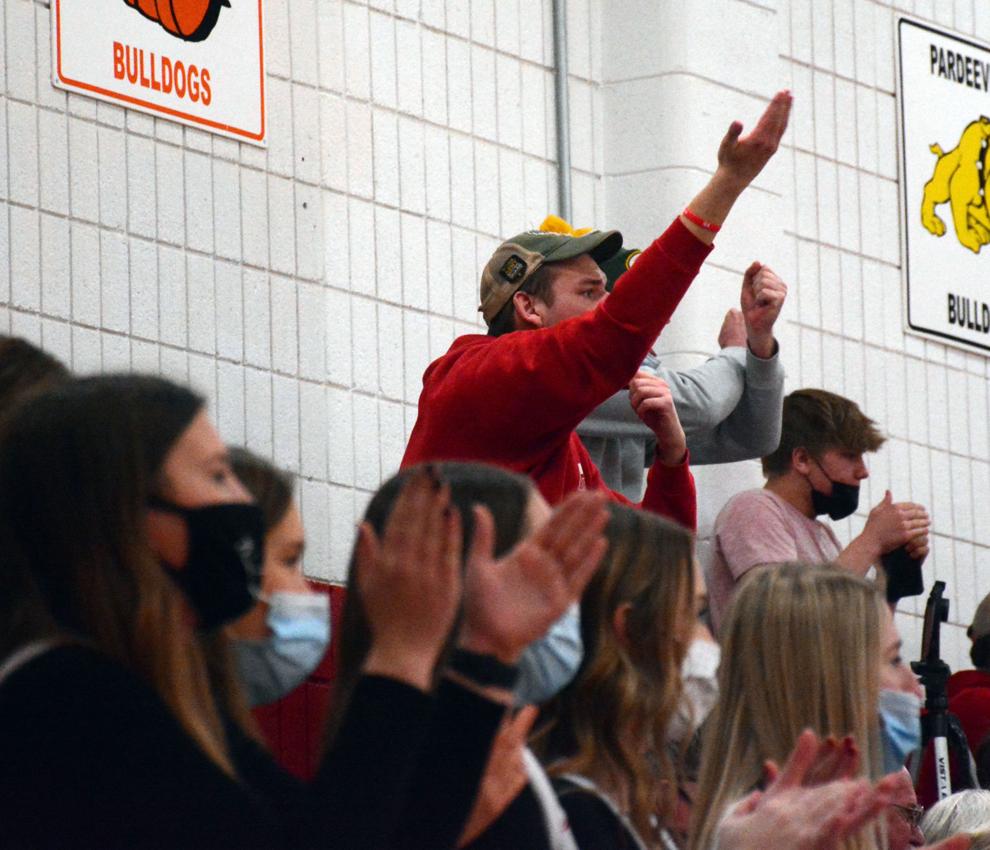 Drake Burmania 2.jpg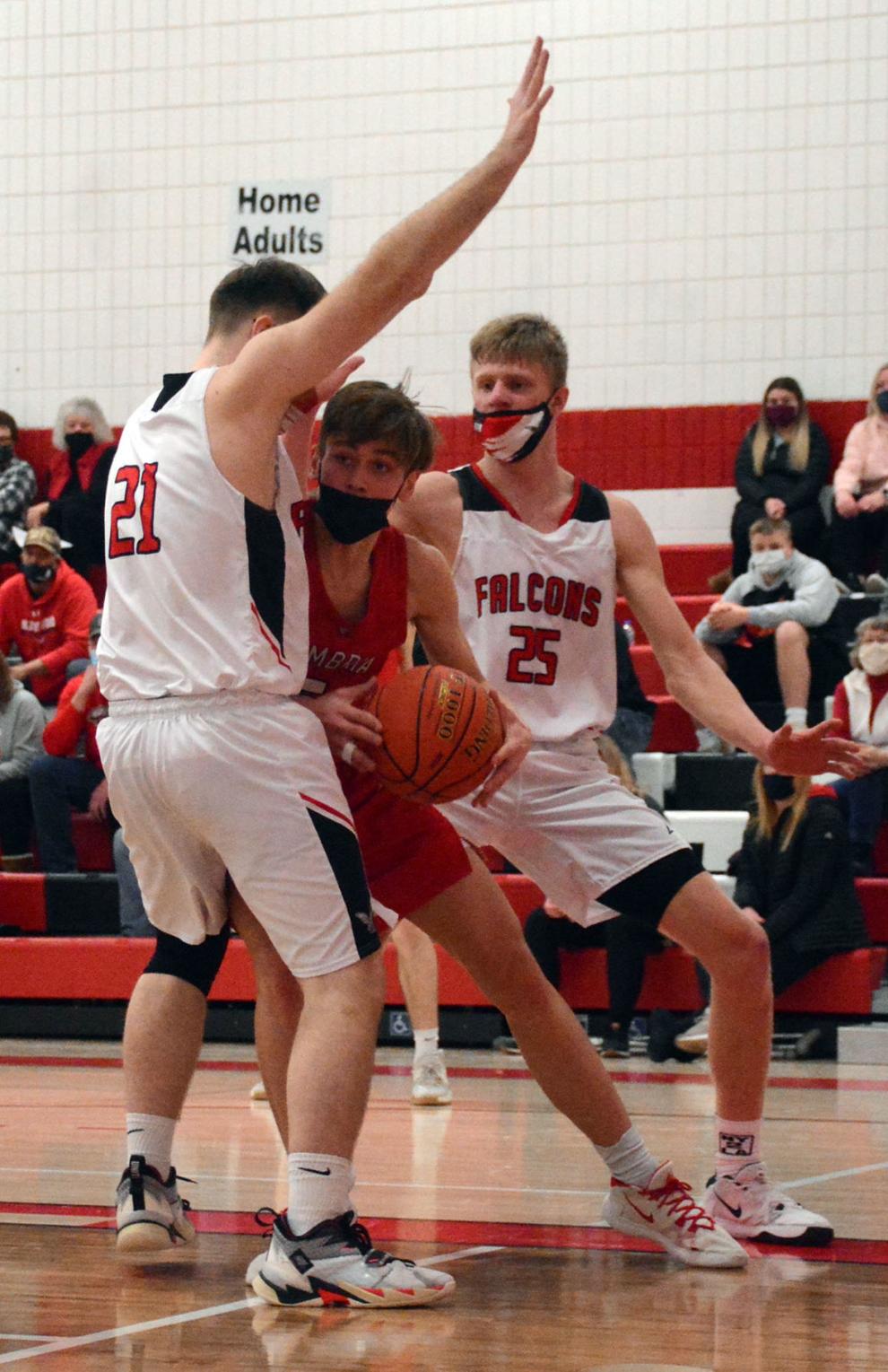 Drake Burmania.jpg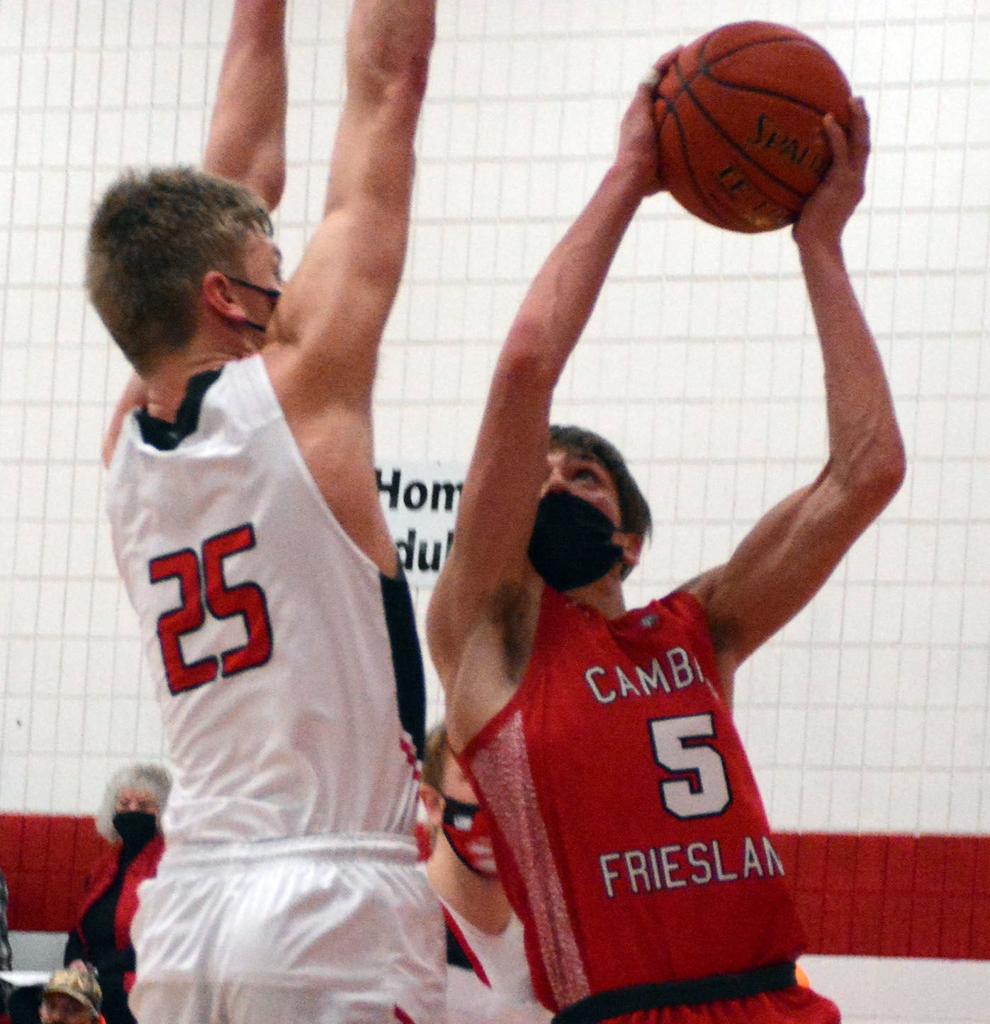 Dylan Kuehl 2.jpg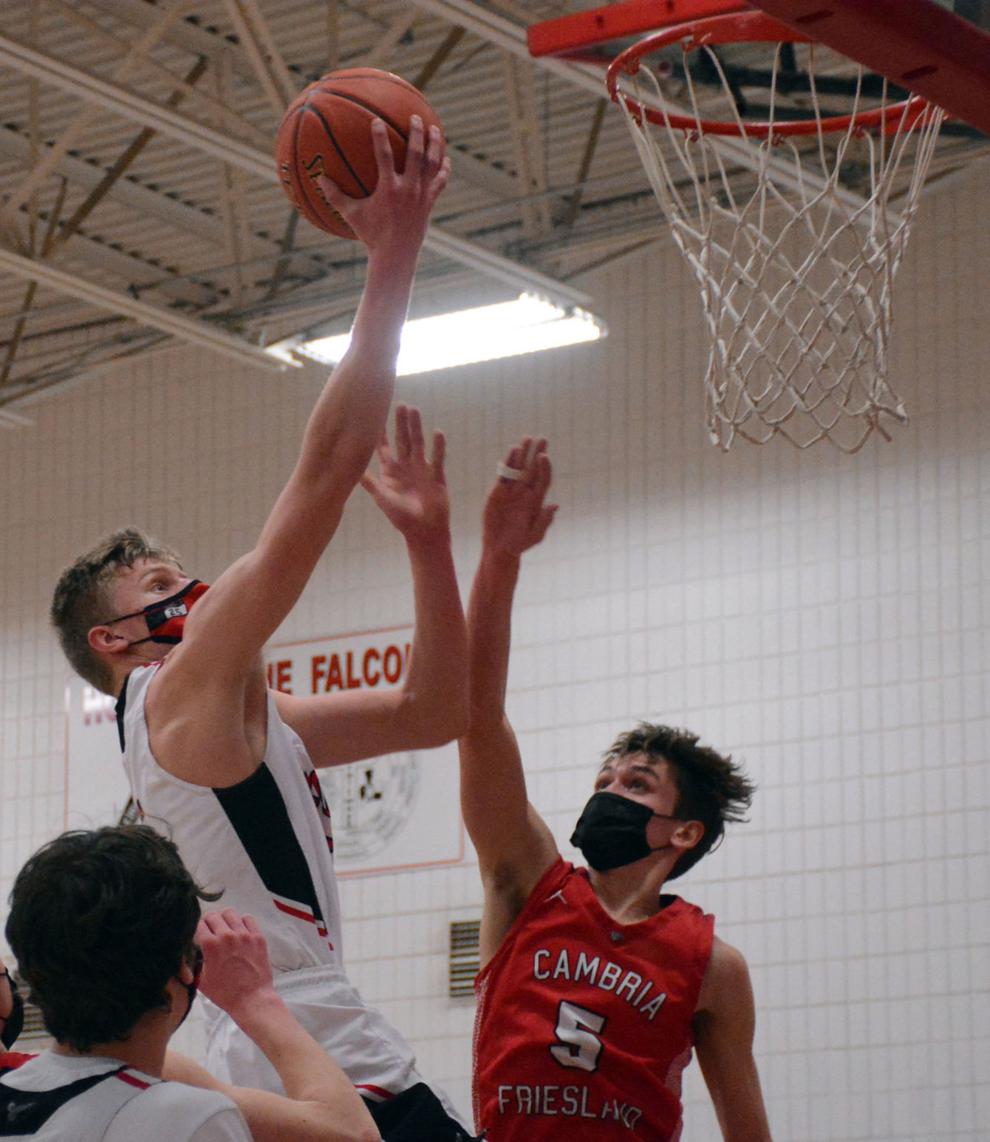 Dylan Kuehl 3.jpg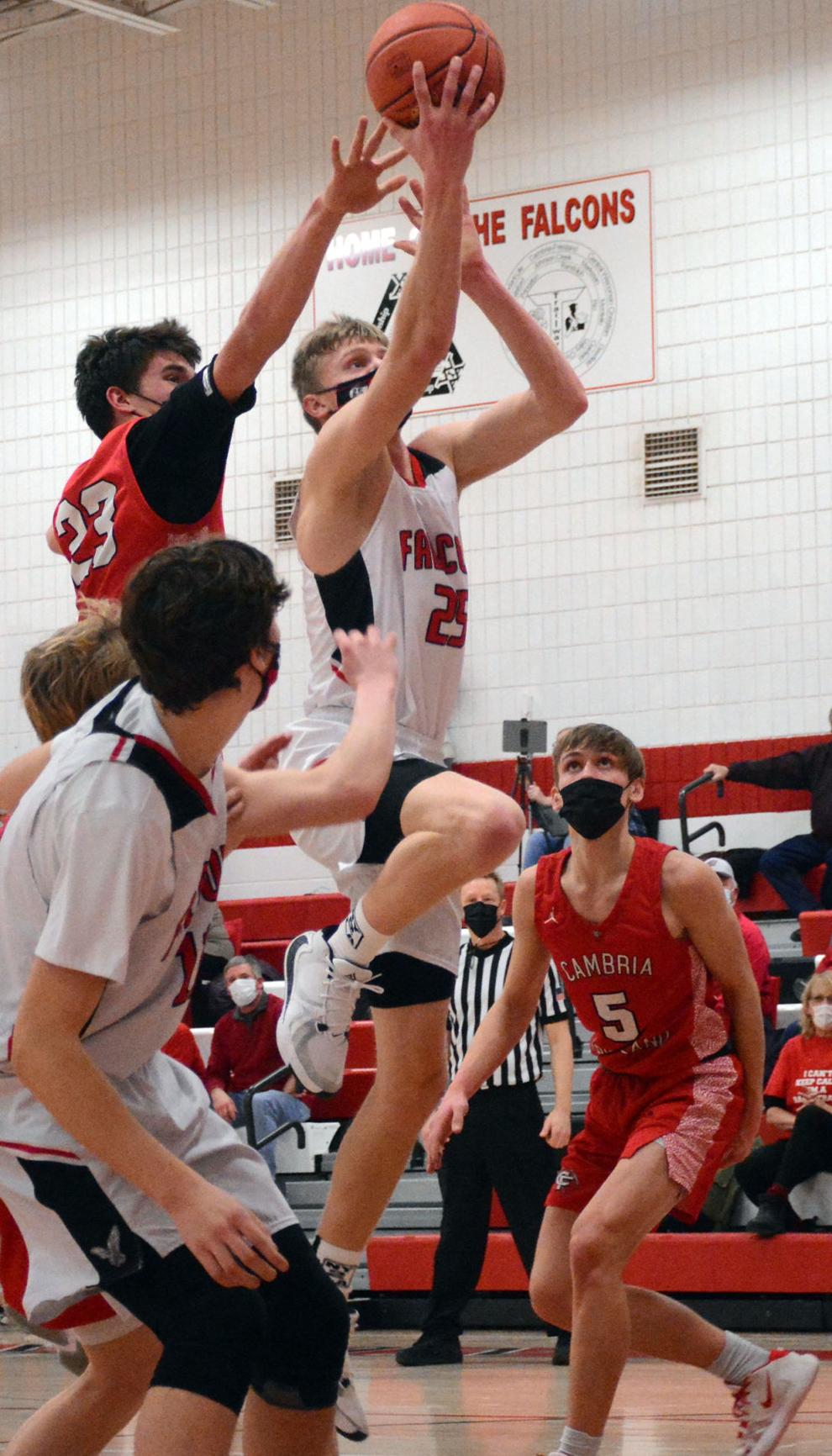 Dylan Kuehl 4.jpg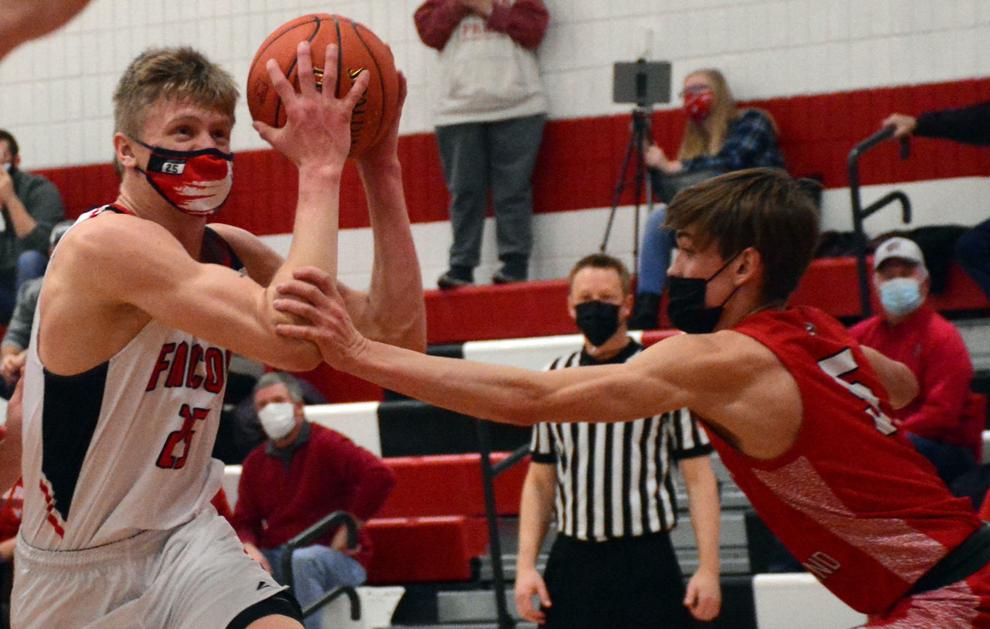 Dylan Kuehl 5.jpg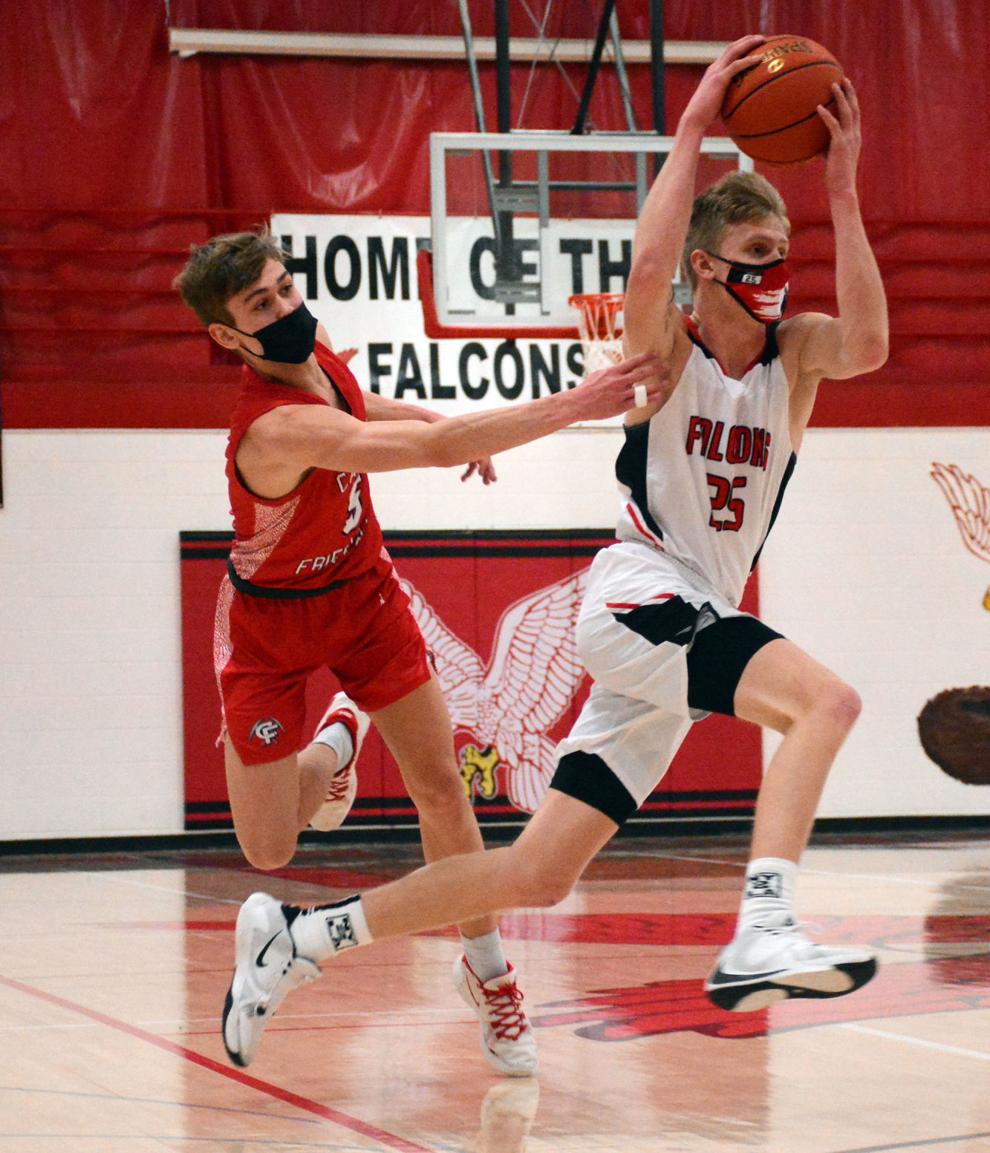 Dylan Kuehl 6.jpg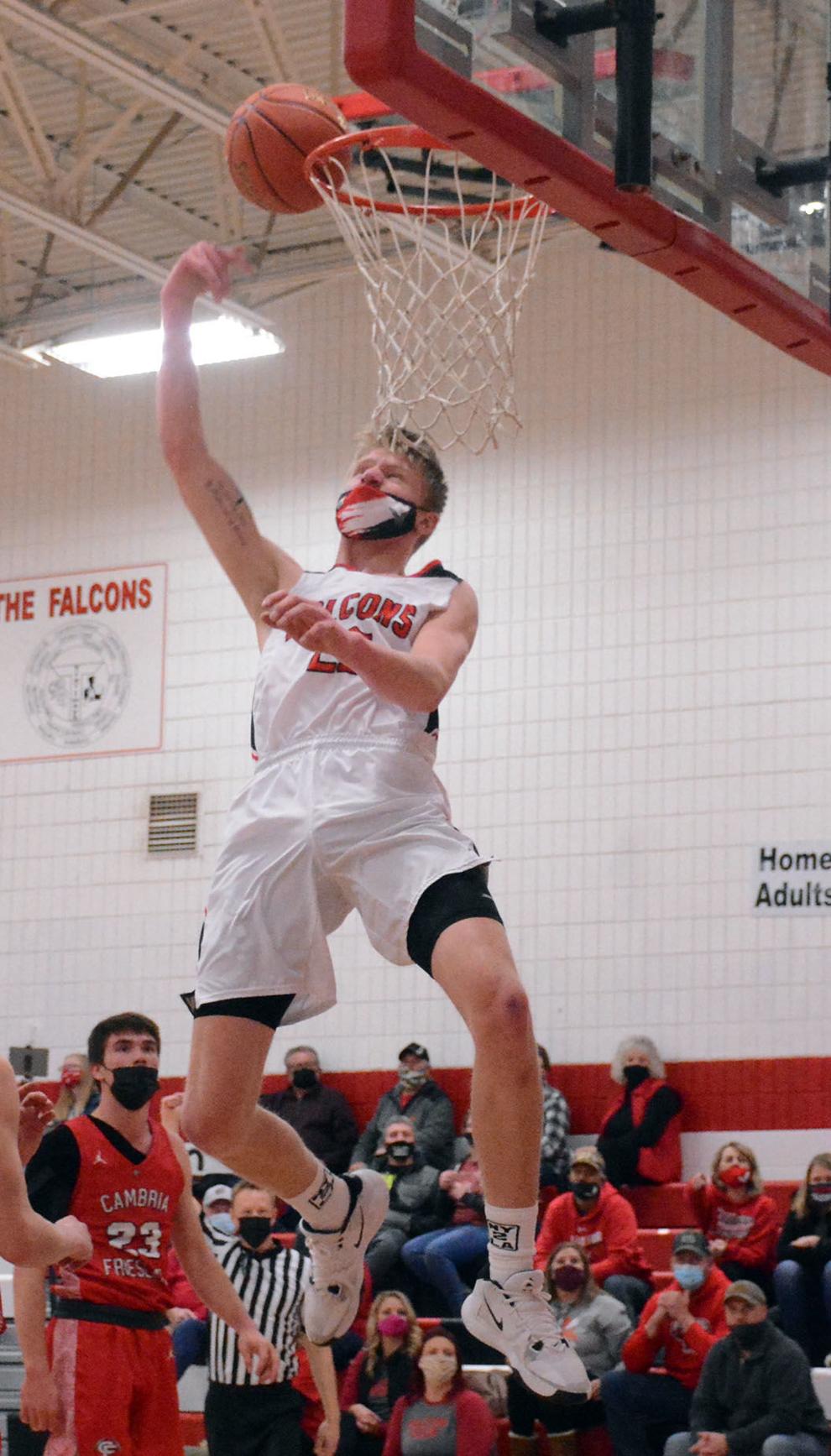 Dylan Kuehl 7.jpg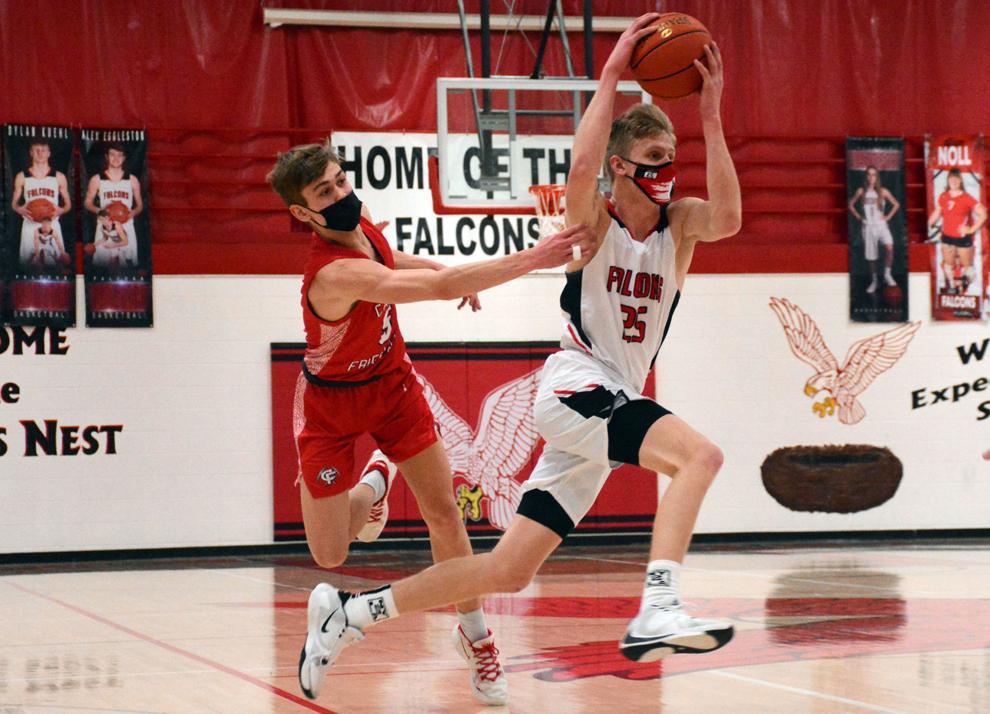 Dylan Kuehl.jpg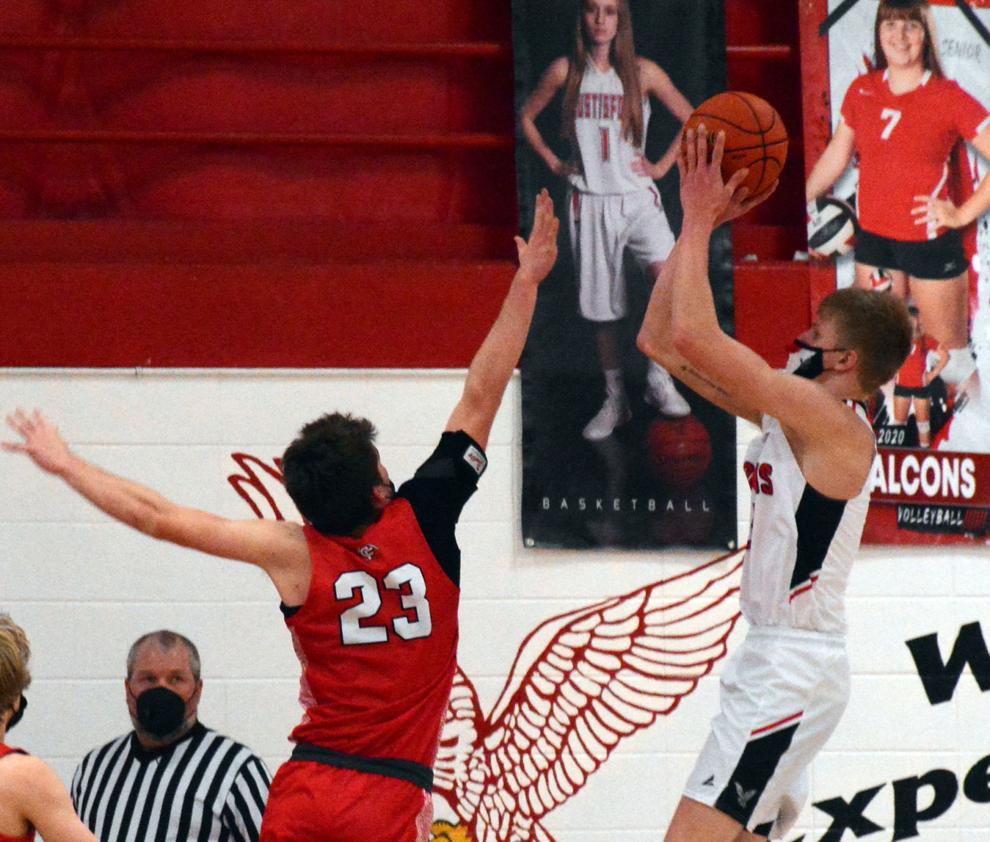 Gavin Thimm 2.jpg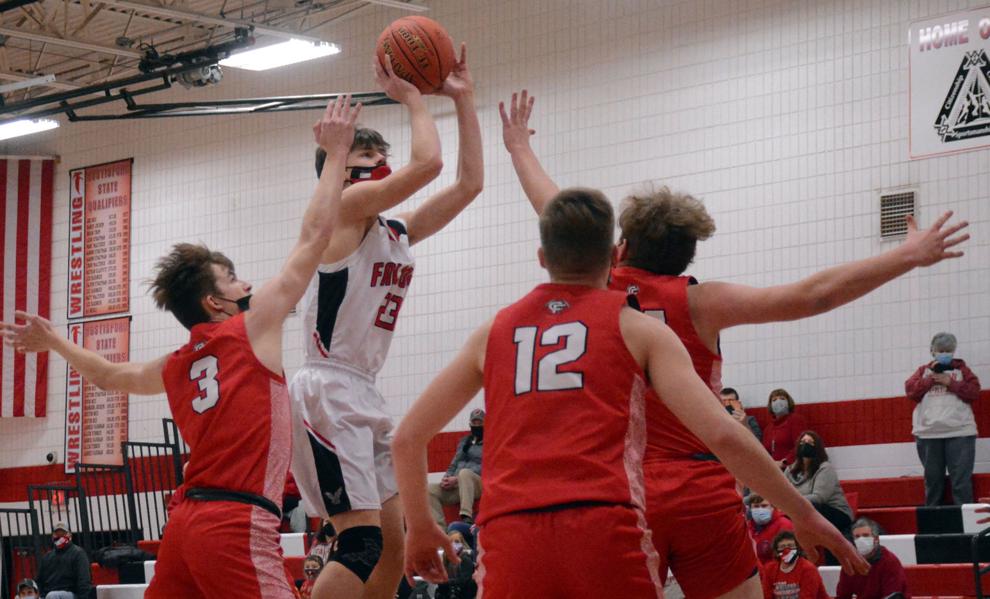 Gavin Thimm 3.jpg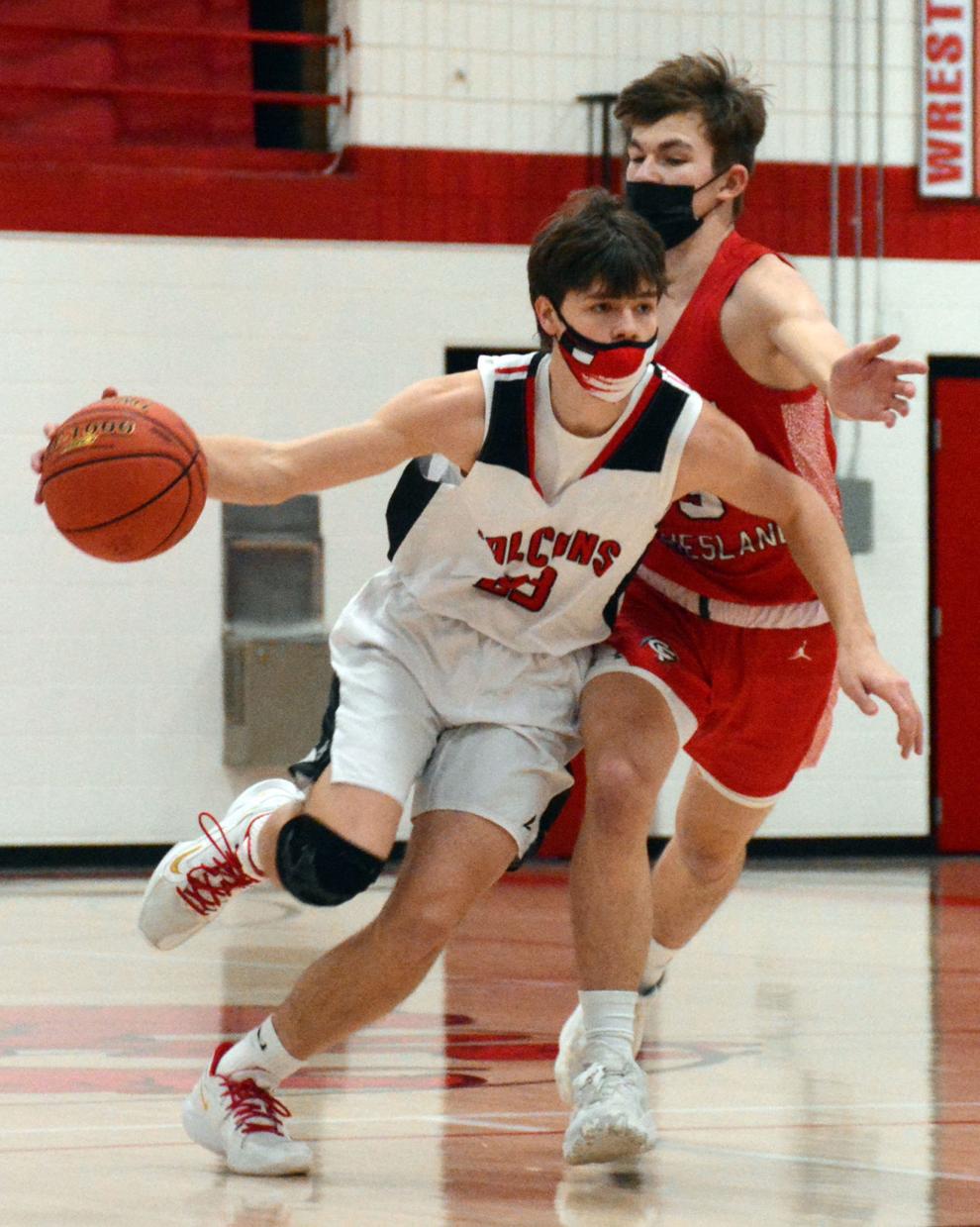 Gavin Thimm.jpg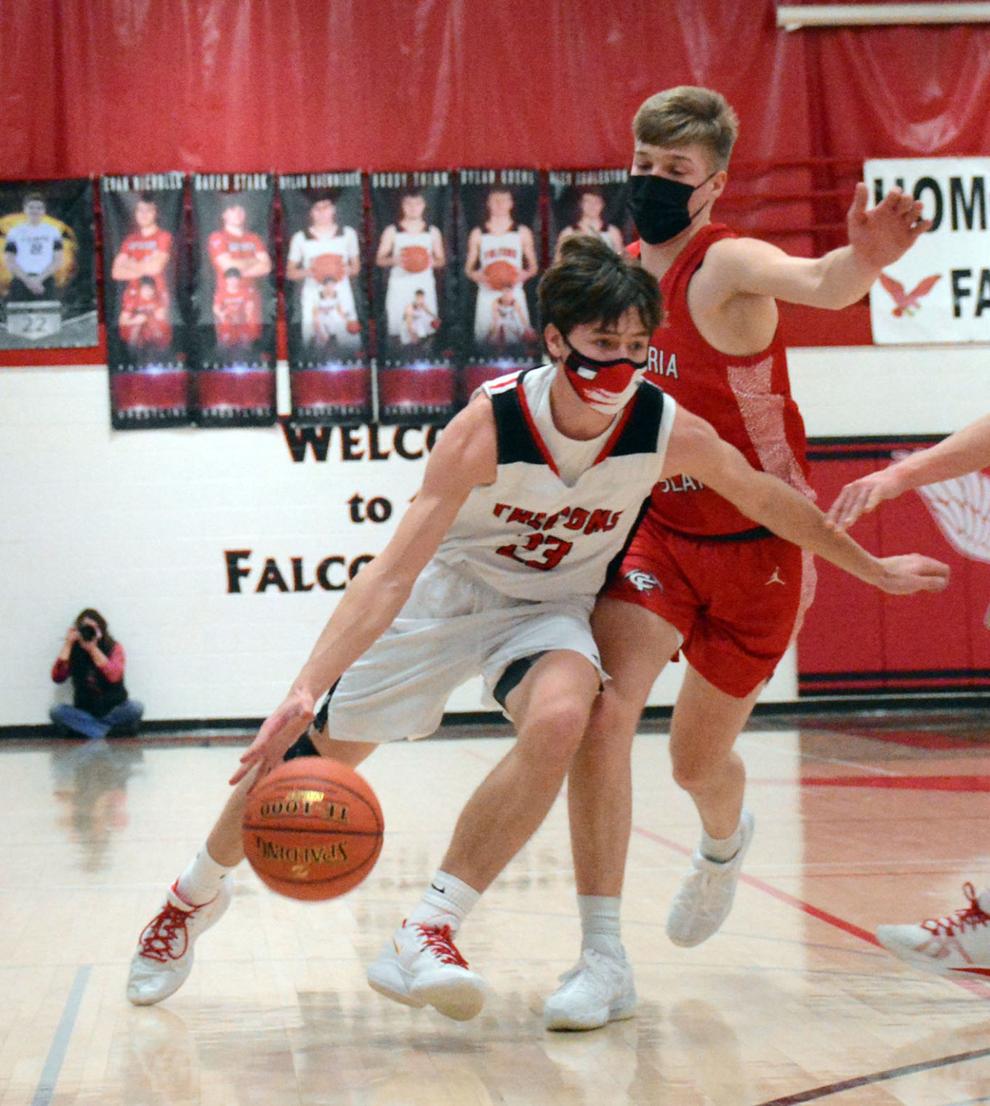 Griffin Hart 2.jpg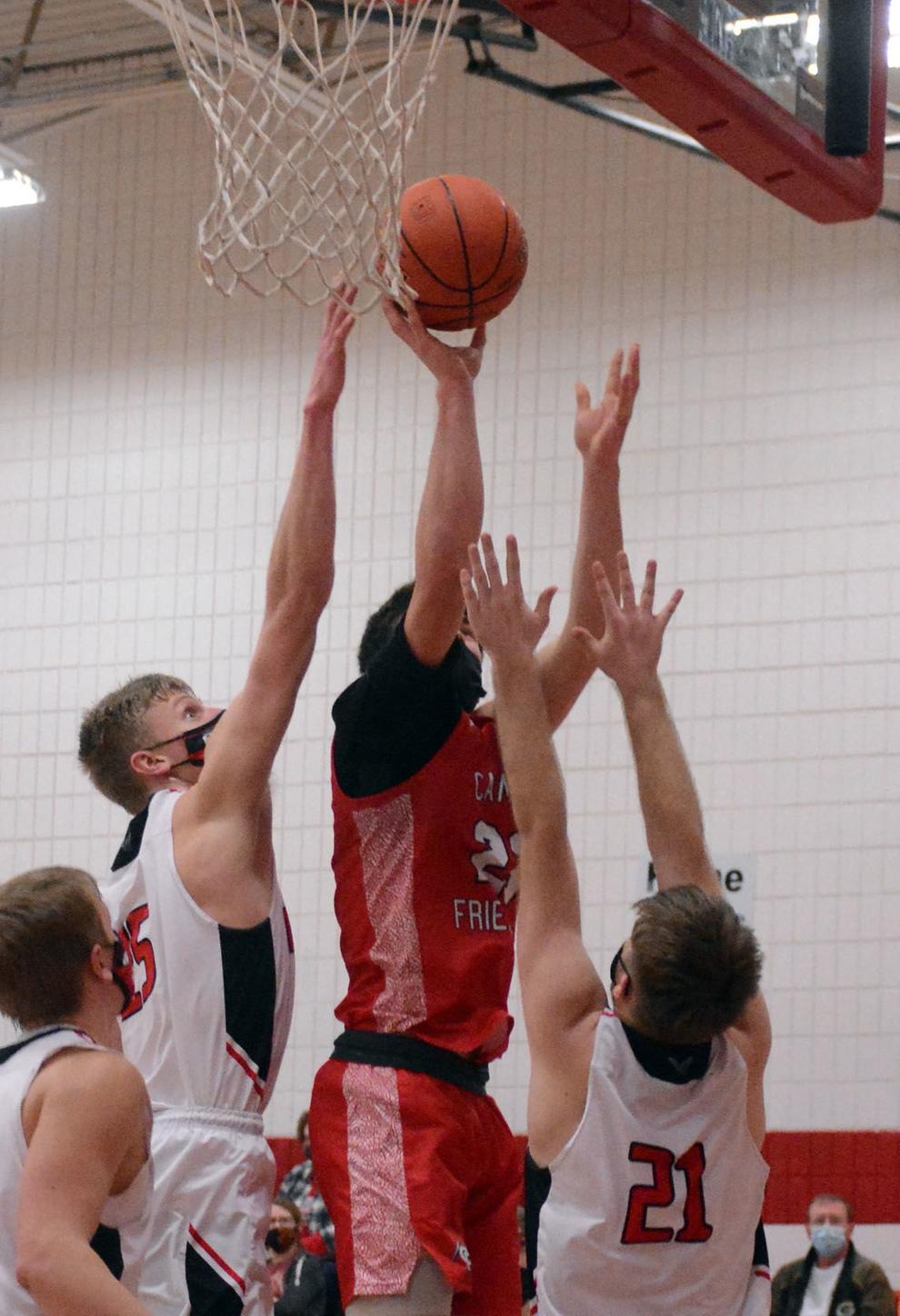 Griffin Hart 3.jpg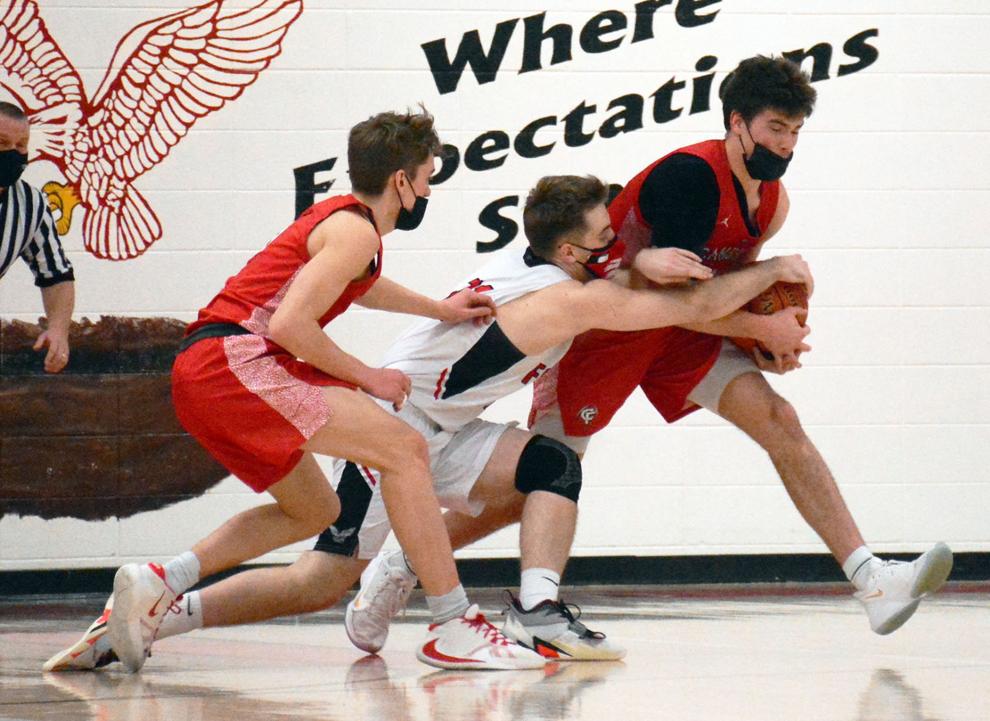 Griffin Hart 4.jpg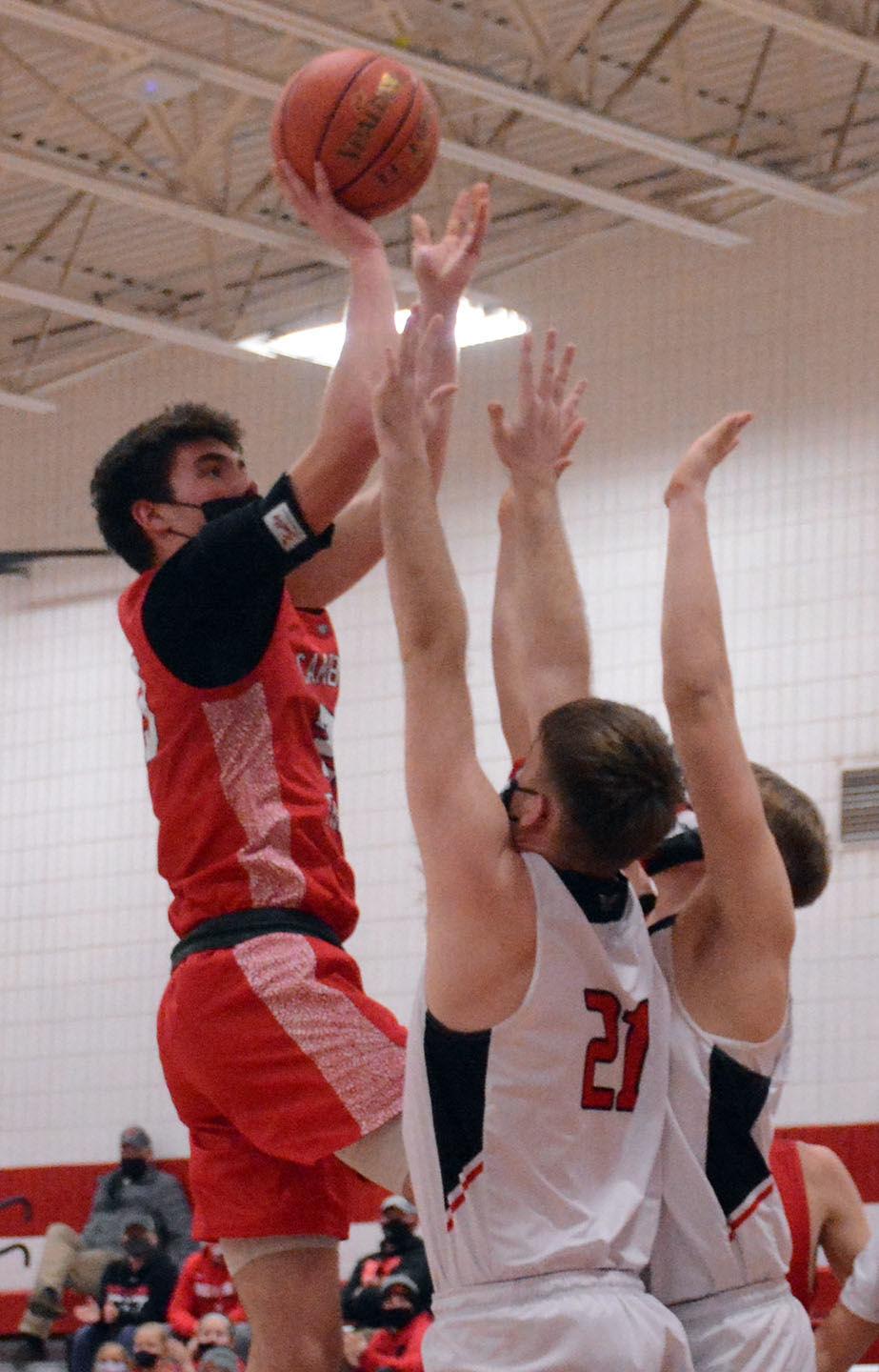 Griffin Hart 5.jpg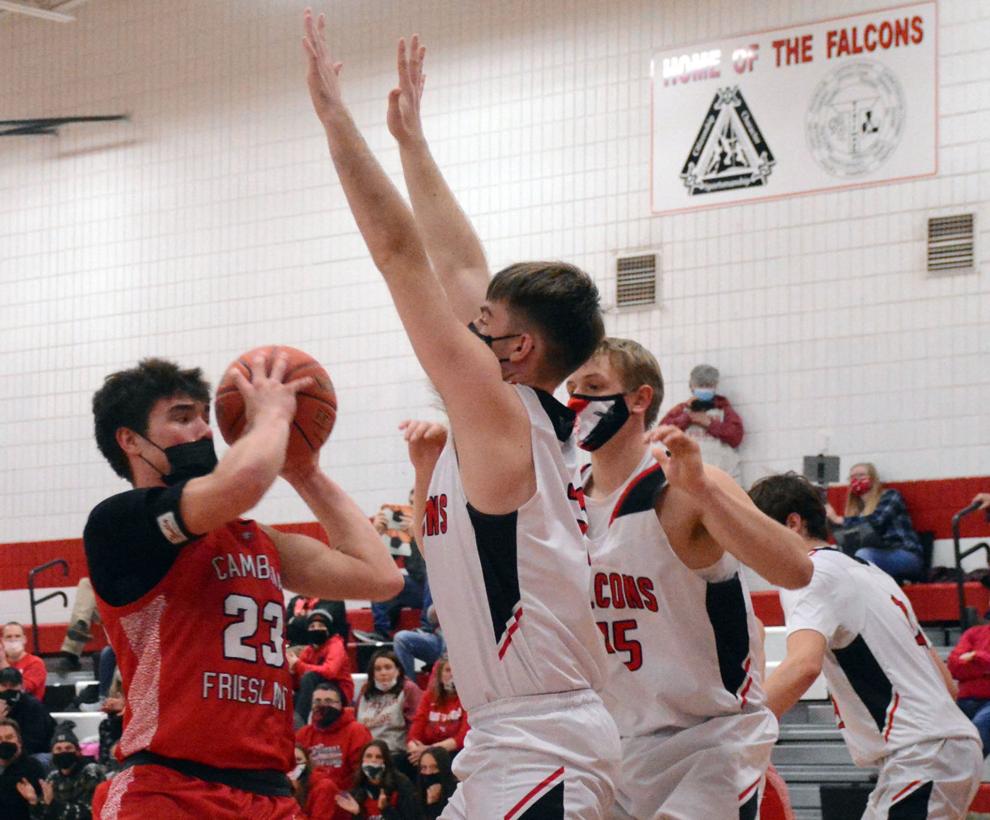 Griffin Hart 6.jpg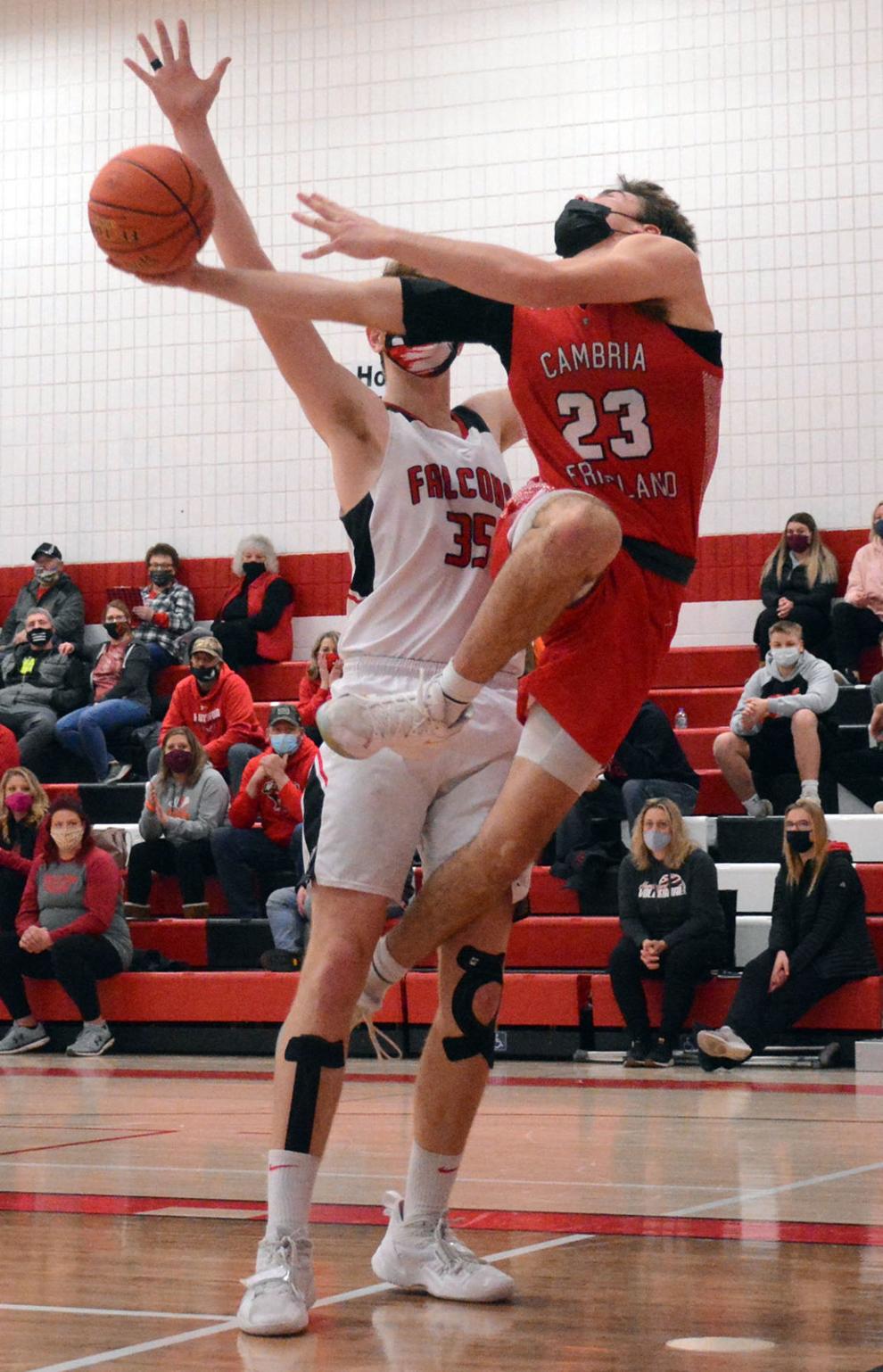 Griffin Hart 7.jpg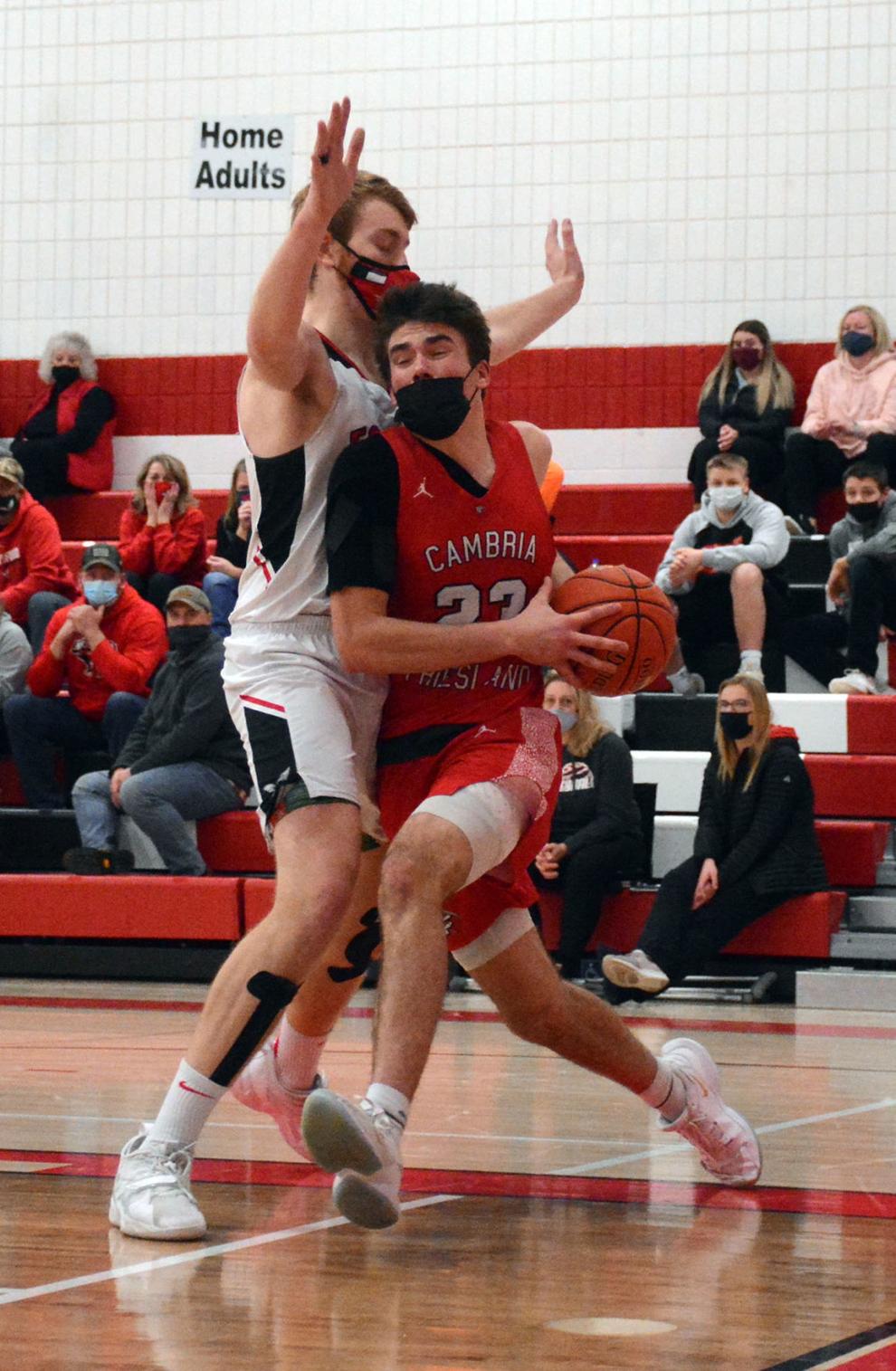 Griffin Hart.jpg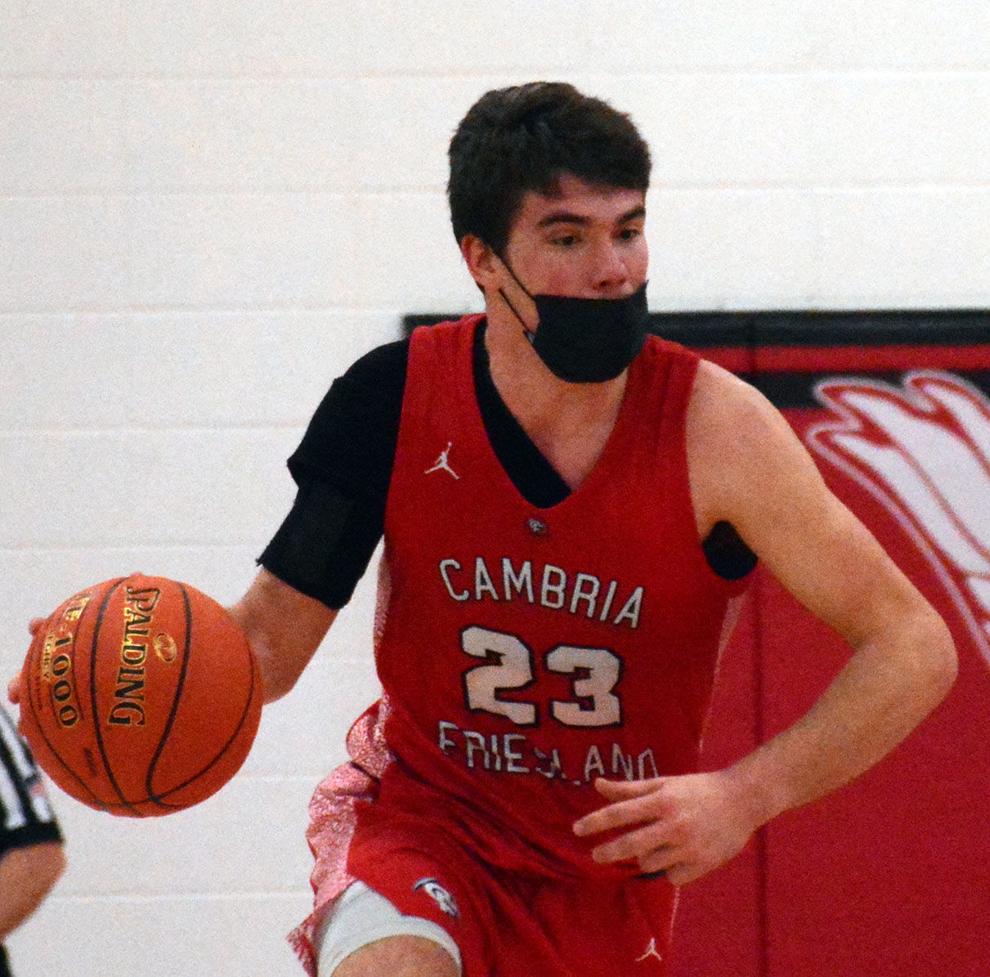 Kobe Smit rebound 2.jpg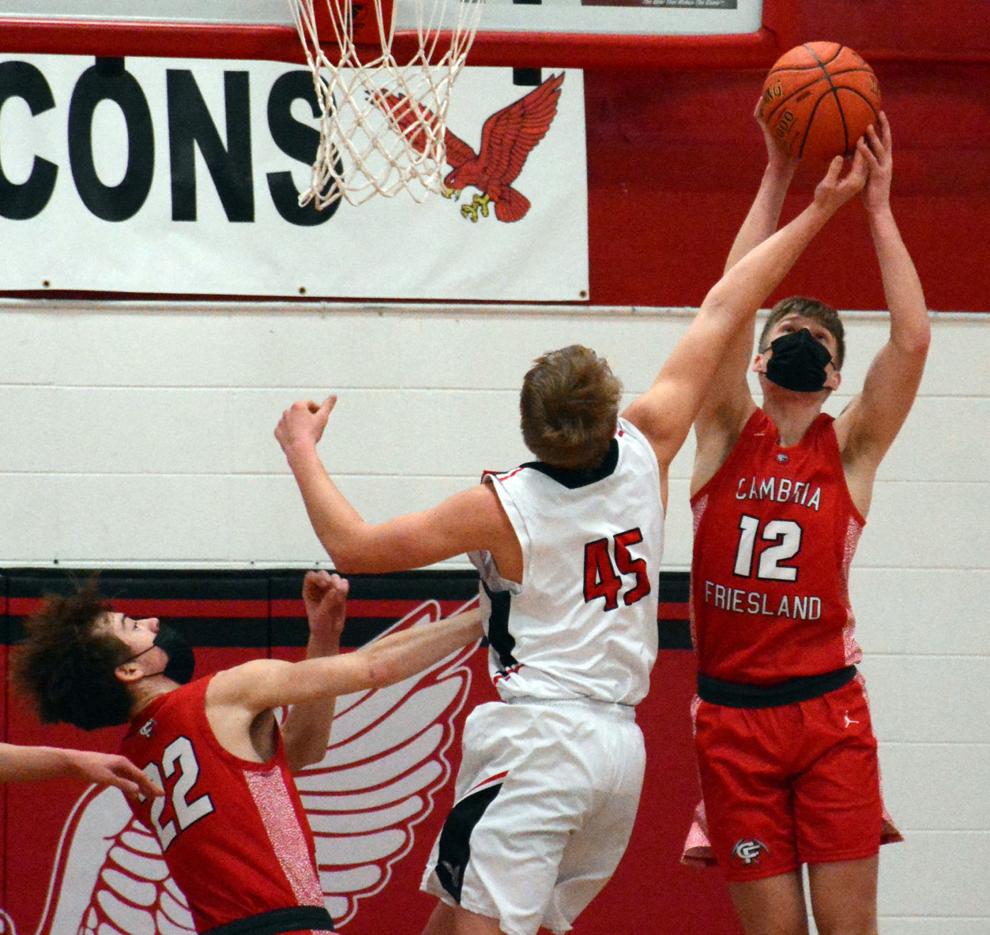 Kobe Smit rebound.jpg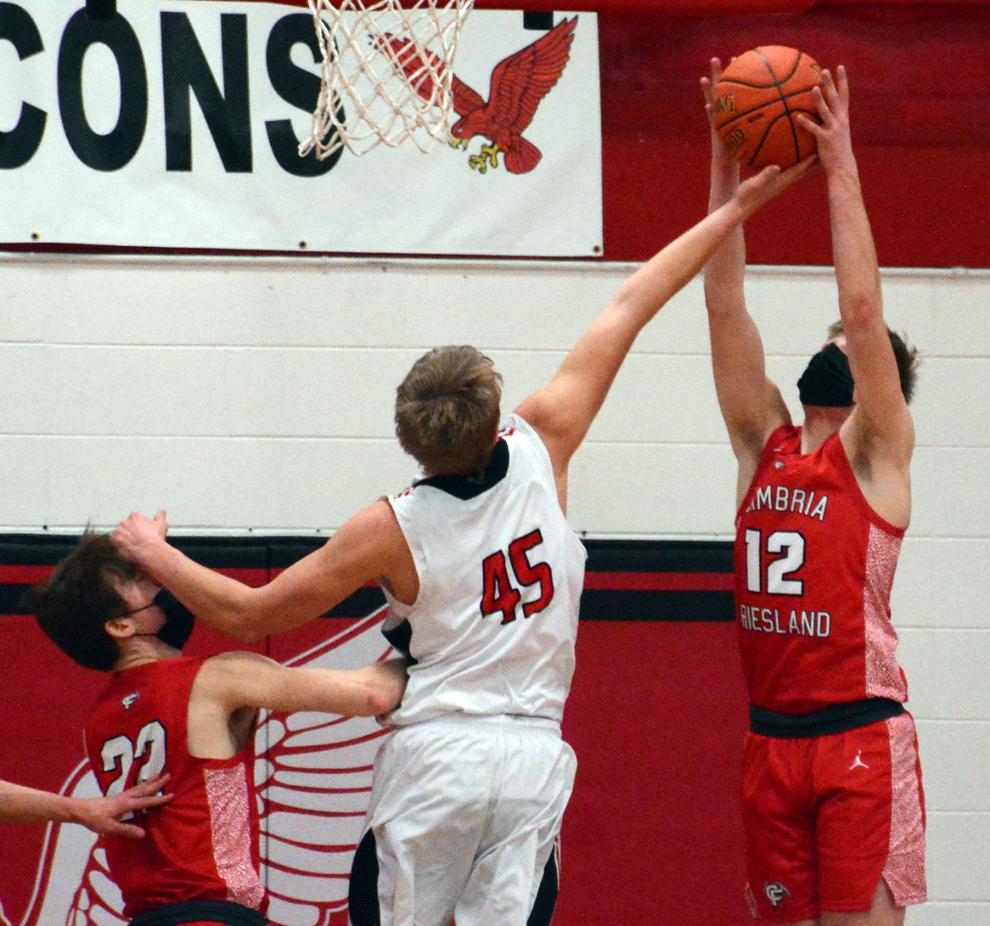 Kobe Smit.jpg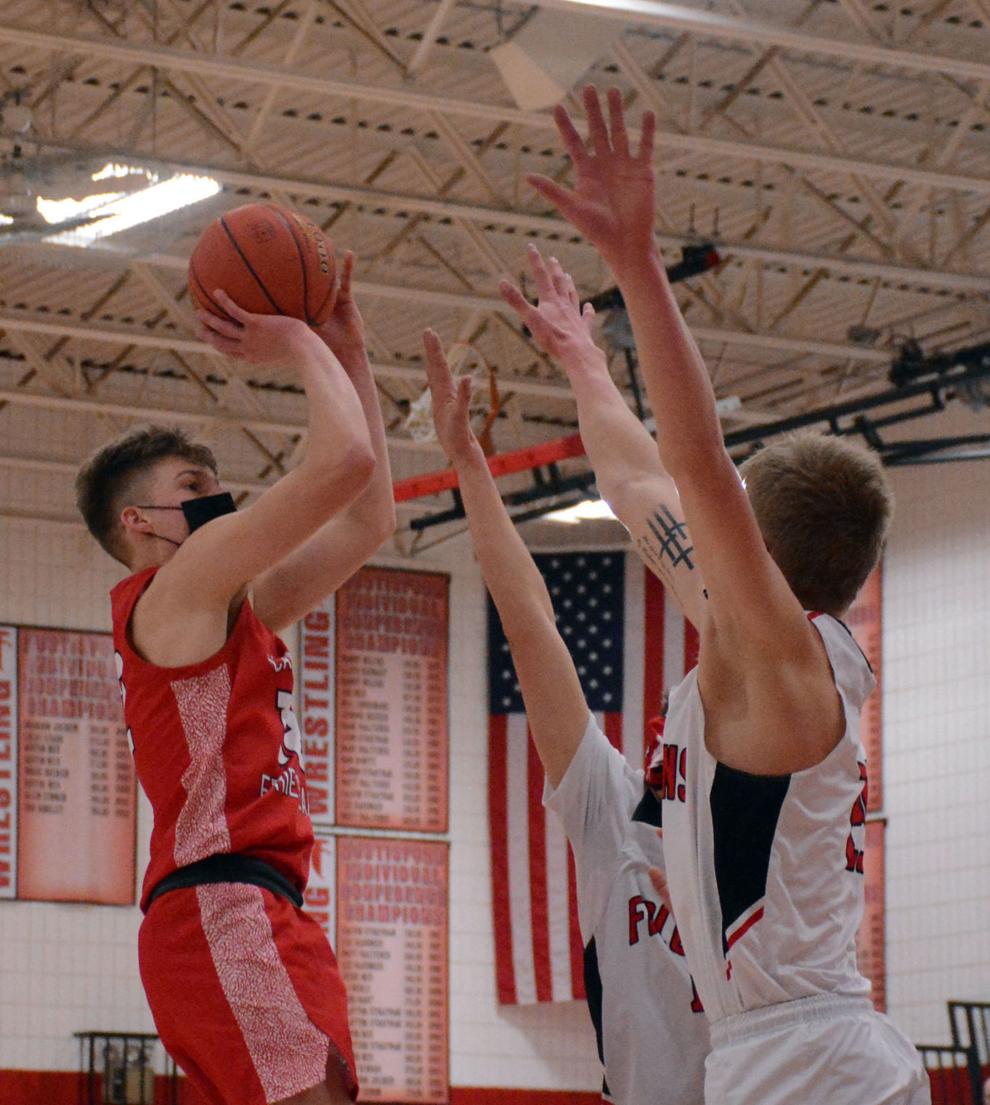 Parker Quade 2.jpg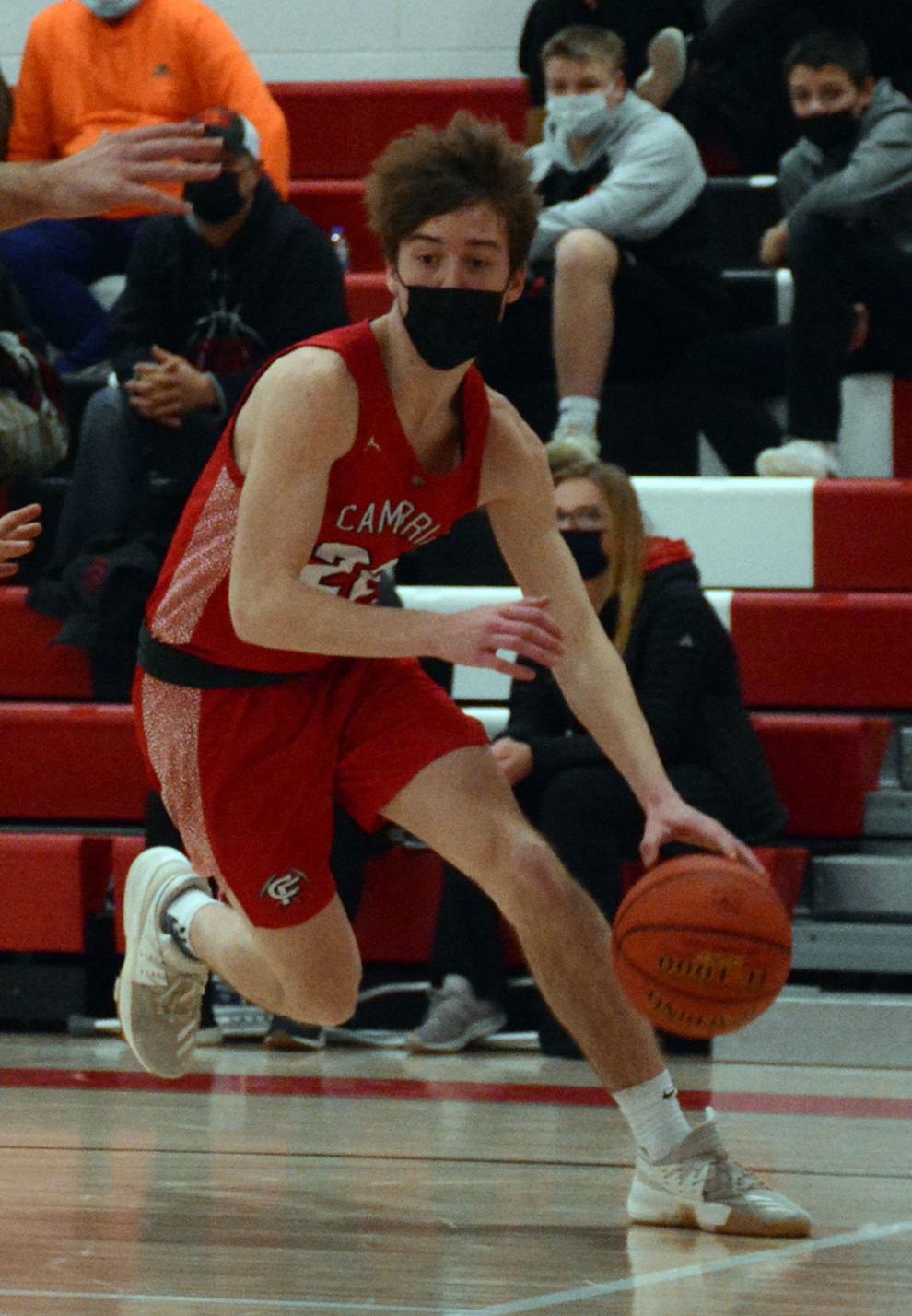 Parker Quade 3.jpg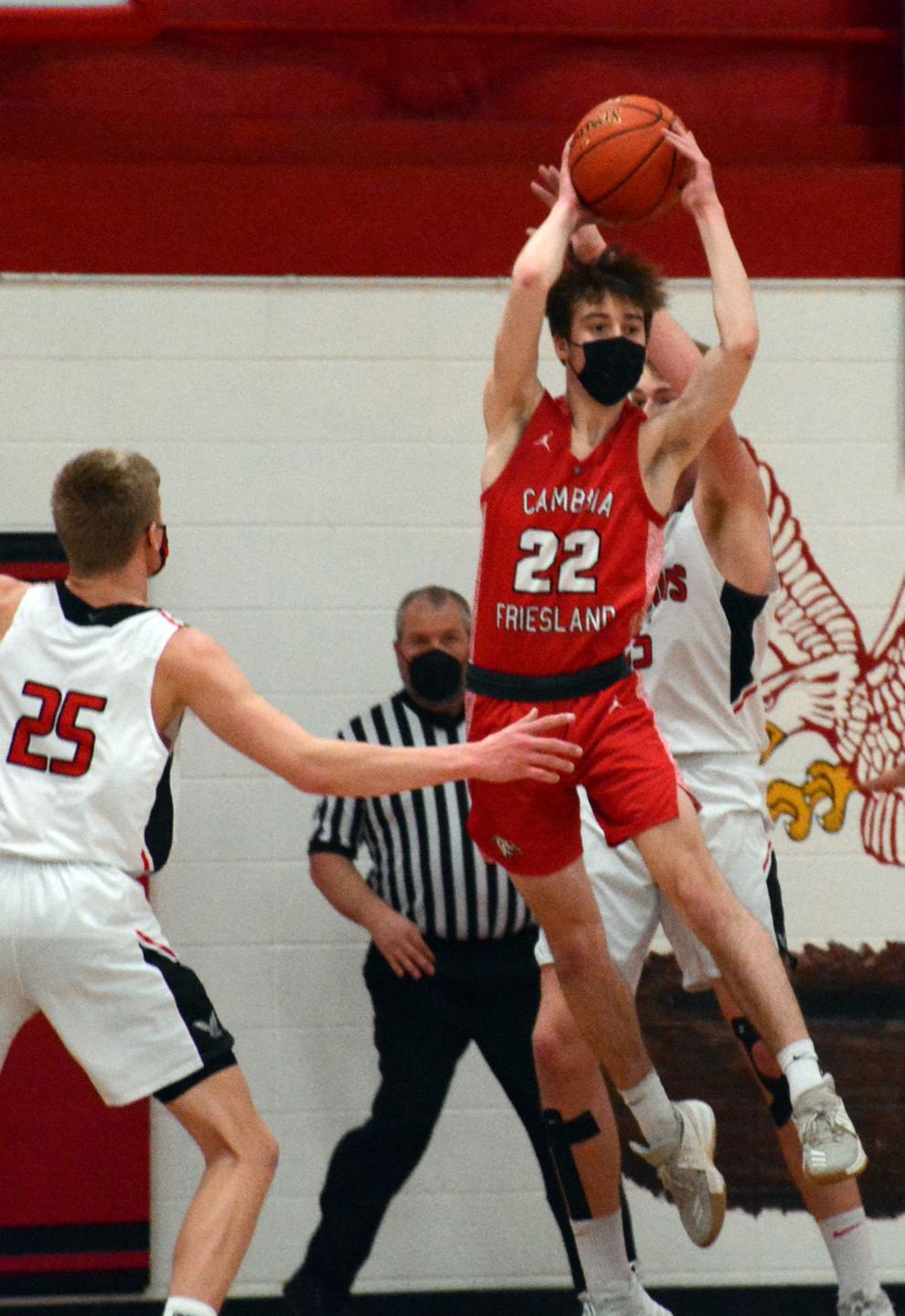 Parker Quade.jpg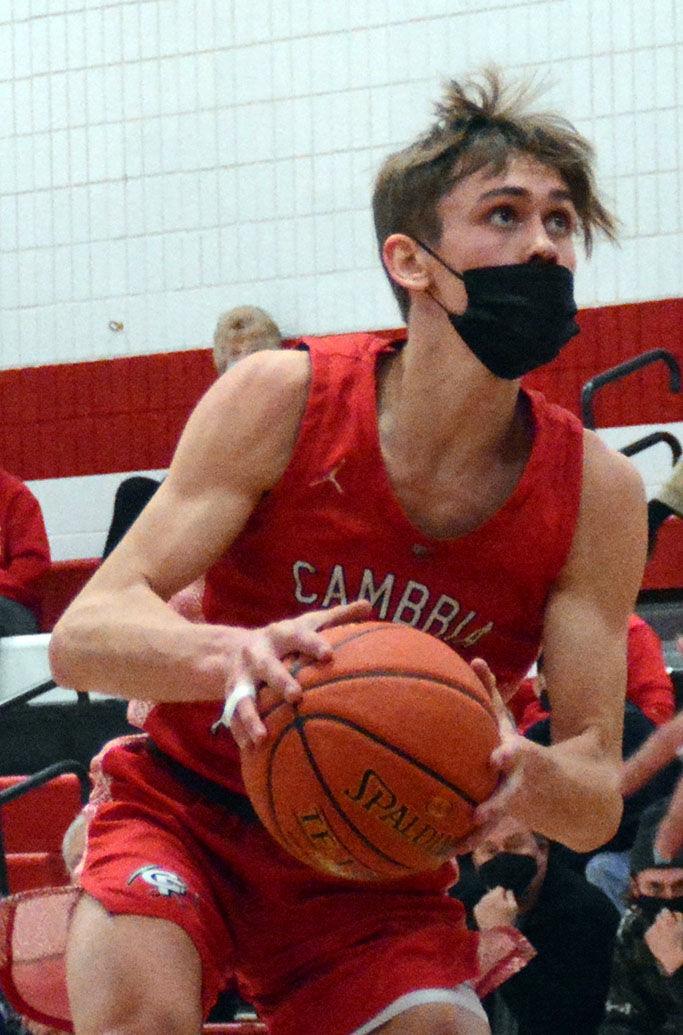 Quade and Smit.jpg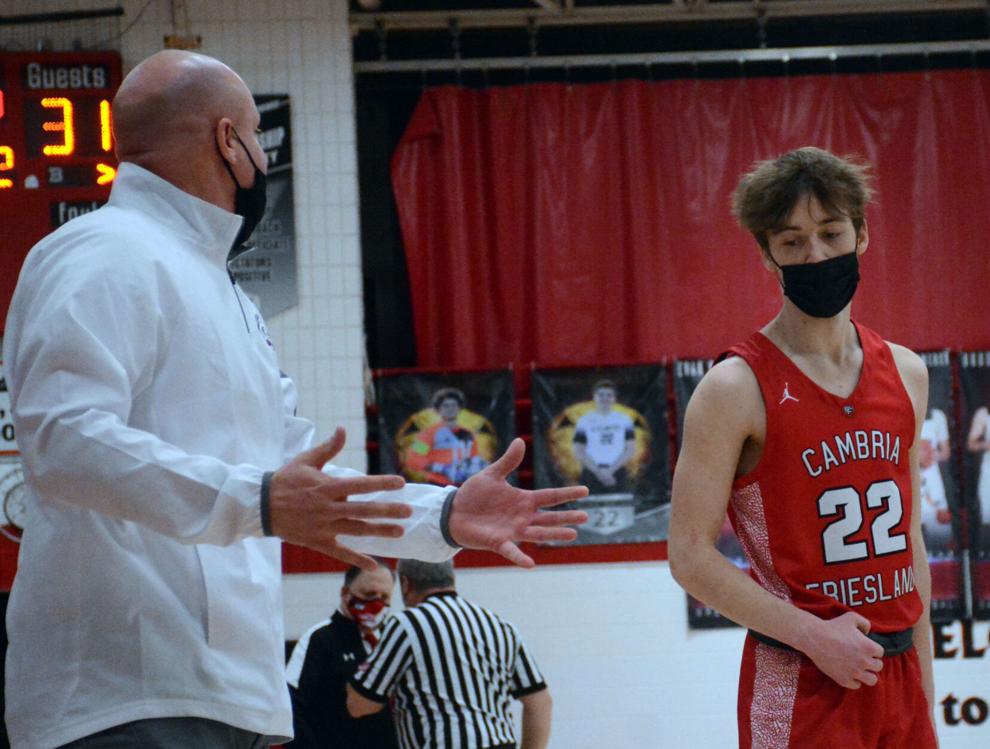 Follow Mark McMullen on Twitter @mmcmull2 or contact him at 920-356-6754.