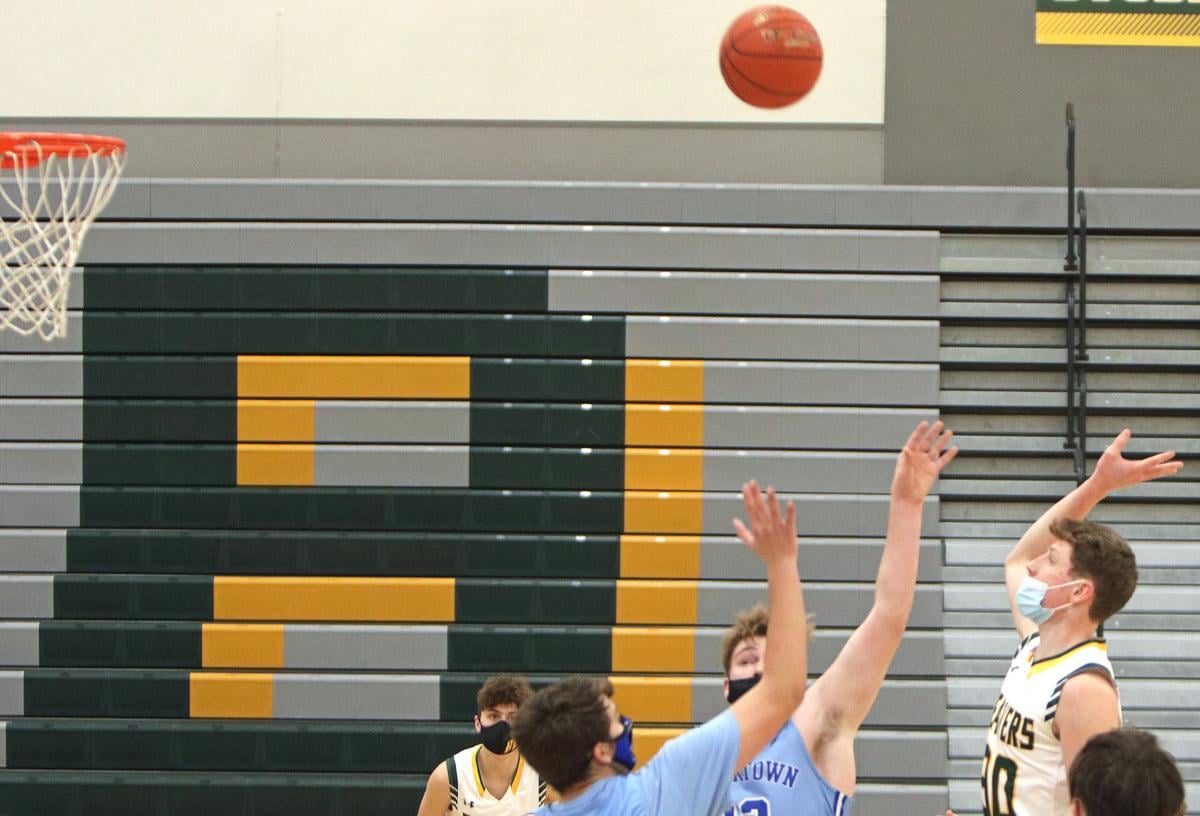 Just for frame of reference, the last time someone wearing a Beaver Dam boys basketball jersey did what Nate Abel did Monday night, Martin Luther King Jr. was still living and Vince Lombardi was the coach of the Green Bay Packers.
The clock on the Golden Beavers' single-game scoring record has been reset.
Abel poured in 47 points during an 88-63 win over Janesville Craig, eclipsing the 45 scored by Dick Imme, which he did on two separate occasions in the 1966-67 season.
The senior, who is headed to NCAA Division II Michigan Tech next season, was 16-of-24 from the floor on the special night, getting the other 11 points at the free throw line.
"To win and the shooting percentage that he had — to shoot 67 percent, as hounded as he is night in and night out — I think both of those things make it a little more special," Beaver Dam coach Tim Ladron said.
Beaver Dam (14-4) led 46-39 at halftime and even with as few as 5 minutes to go the outcome remained very much in doubt, Ladron said. But then came a finishing flurry that turned a close contest into a blowout victory over the Cougars (5-12).
Ladron didn't know how close Abel, who entered averaging 25.9 points per game with a season-high of 41, was to the record until one of his assistants informed him with about 3 minutes remaining.
"I knew he was having a big night," Ladron said, "but we've seen a few of those from Nate in the last month and a half."
Abel had 27 points in the first half and benefited on the night from the game's up-tempo flow, which Ladron said led to quite a few transition baskets not just for the 6-foot-2 guard but for the team in general.
With the big scoring night, Abel also moved past 2006 graduate Matt Hein (1,269) for second all-time in the program's 101-year-old history book. Abel is sitting on 1,294 and within striking distance of 2017 graduate Garrett Nelson (1,403) for first.
Abel, who also had 10 rebounds and four steals, had plenty of help Monday night.
Ladron said that Brady Helbing had "his best night of the year" while putting up 14 points, eight rebounds and eight assists.
And Ty Bunkoske scored a dozen points while Evan Sharkey had seven points and five rebounds.
"When you combine all those things with a 47-point school record, I think that makes it pretty special," Ladron said of the night as a whole.
The win for Beaver Dam not only was fun for all that came with it, but it washed away the bitter taste of Friday night's 70-57 loss to Milton.
"I think as a whole we had a really good energy tonight. A really good focus. We got out to a quick start and then Janesville battled back and took a lead in the first half. But I thought we kept our heads pretty well," Ladron said. "We had a really good feel all night."
Next up for Beaver Dam, which completed a season sweep of Craig after also beating the Cougars 80-64 on Dec. 8 in Beaver Dam, is a home game against Monroe — ranked sixth in Division 2 according to the WisSports.net coaches poll.
BEAVER DAM 88, JANESVILLE CRAIG 63
Beaver Dam ........... 46 42 — 88
Janesville Craig ...... 39 24 — 63
BEAVER DAM (fg ft-fta pts) — Bunkoske 4 1-1 12, Helbing 6 2-3 14, Scharfenberg 1 0-0 32, Kuhl 1 0-0 2, Soto 1 0-1 3, Sharkey 3 0-0 7, Abel 15 11-13 47, Fakes 0 0-1 0. Totals 31 14-19 88.
JANESVILLE CRAIG — Devalk 1 3-6 5, Harriel 1 0-0 2, Jahnke 1 0-0 3, Bertagnoli 2 0-0 4, Brown 4 1-2 9, Hodgkinson 0 0-2 0, Halverson 3 2-3 10, Rizzo 9 7-10 26, Currie 2 0-0 4. Totals 22 14-22 63.
3-pointers: BD 12 (Abel 6, Bunkoske 3, Scharfenberg 1, Soto 1, Sharkey 1); JC 5 (Halverson 2, Rizzo 2, Jahnke 1). Total fouls: BD 17; JC 20. Fouled out: Brown.
Follow Dan on Twitter @Danny_Larson_8 or contact him at 920-356-6753.