WAUPUN — The Waupun prep boys basketball team is very punctual. If coach Dan Domask sets up a time to leave for a game, then that time is when the bus pulls out of the parking lot.
Unless terminology becomes an issue.
Prior to a January game, Domask told the team they would be departing Waupun High School at "quarter after 4 p.m." When that time came, no one saw senior Quintin Winterfeldt anywhere.
Even though Winterfeldt was new to the team after transferring from Fond du Lac over the summer, he had never been late for a game to that point. Domask said Winterfeldt returned texts saying, "I'm on my way coach" and scrambled to get to the bus.
"I said, 'Drive safe,'" Domask recalled. "I didn't want to panic him. I don't like to panic guys when they're driving. If I want to get on you, I'll get on you when I see you arrive safe."
Winterfeldt arrived at the school and walked up to the bus, peppered with where-have you-been questions. He quickly answered with, "I'm on time, Coach!"
Domask asked, "You're on time? We said quarter after."
Winterfeldt said, "Yeah, I know!"
It dawned on Domask and the rest of the team that Winterfeldt thought "quarter after" meant 25 minutes after.
It's a story that still gets Domask to chuckle as the Warriors prepare for their second appearance in the WIAA state tournament in four years. Second-seeded Waupun plays third-seeded Denmark Thursday afternoon in a Division 3 state semifinal at the Kohl Center in Madison.
"So Quintin time for quarter after is 4:25 p.m.," Domask said. "We've had some fun with it."
No one is safe
One of the things that makes this team so special is they're able to make fun of one another without someone getting upset — just like brothers do.
"You're never free," Domask said. "No one is free. But it's all in good fun. I don't think anyone hardly ever gets mad at anyone."
In fact, Domask said if someone ever does, then the Warriors know when to stop.
"To me, if they're razzing somebody, somebody will go, 'That's enough,'" he said. "Then they'll go right after somebody else. They razz each other and then they protect each other. It's constant."
Broken promise
In Waupun's 64-58 victory over Brookfield Academy, Domask said the coaching staff had scouted a particular play that allowed the Blue Knights to get a layup behind the defense.
Domask said he made sure to tell the Warriors about this in preparation — specifically Winterfeldt.
"We had it scouted out," Domask said. "It's on point; they're going to do this during the game at some point. I said, 'Q, promise me you're going to be aware of it.' He said, 'I got it, Coach.'"
Winterfeldt got burned on the backdoor layup in the second half and Domask went berserk on the sidelines.
"I was fit to be tied," Domask said with a smile. "I said, 'You promised me you would not fall asleep on it.' The guys, they'll hold him to it just like they would anybody."
And they have. When Domask allowed media to come to practice on Sunday, Marcus Domask explained that his first impressions of Winterfeldt was that he was excited to have another athletic body on defense to help the Warriors because the cliché of defense wins championships still holds true most of the time.
But then Marcus Domask smiled and quickly added: "Yeah, I mean he got beat on a backdoor play yesterday. He said he wasn't going, but he did."
It got everyone in the room laughing and Winterfeldt just rolled his eyes with a smile.
Hoping for a rematch
The Warriors were thumped 79-64 by Greendale Martin Luther — the top team in Division 3 in both the Associated Poll and WisSports.net coaches poll for much of the season — on Dec. 18.
Martin Luther drained 10 of its 12 3-pointers in the second half, powered by guard Joey Immekus, who swished all six of his triples in the second half.
The Warriors left Spartans wide open beyond the arc on most attempts.
"There was a feel — once they went on a run and hit 10 3s — we were a little shorthanded that night," Domask said. "To try to come back against a team that was that hot in their home gym, we were gasping for air. They're tough. To have a tough team at their place, playing their best."
Waupun wasn't at full strength just six games into the season. Gabe Keach was out with an injury and Reece Homan was just earning his minutes back from having a serious shoulder injury from high school baseball.
"Hopefully, we've still got work to do," Domask said. "We'll see how they do and we'll see how we do, who knows what's in store."
The biggest thing Domask and the Warriors took away from that game is that they still have a lot to work on earlier in the season.
"That's a motivating factor for me in terms of having a little leverage on the guys," Domask said. "We've got work to do. There's no coasting. We had gone through the conference with relative ease.
"To have those games to look back and say, 'This is why we're doing what we're doing.' … A loss never hurts you. You start to look at yourself a little closer."
The Warriors are hoping for a rematch because it would mean one thing.
"I would love it," Domask said. "First and foremost, if we get a rematch, we're in the title game."
Dan Domask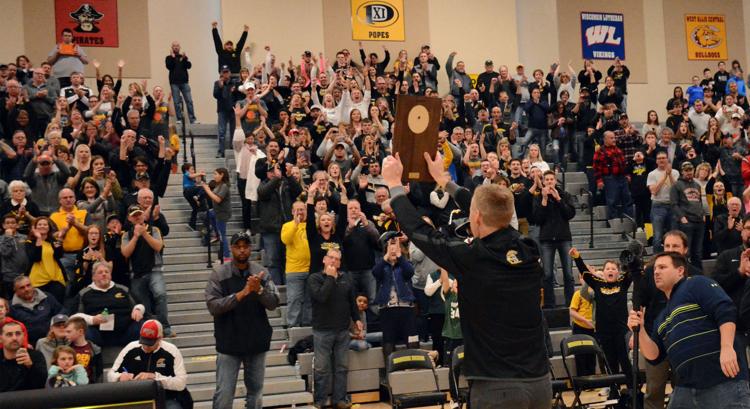 Benet Veleke and Conner Kamphuis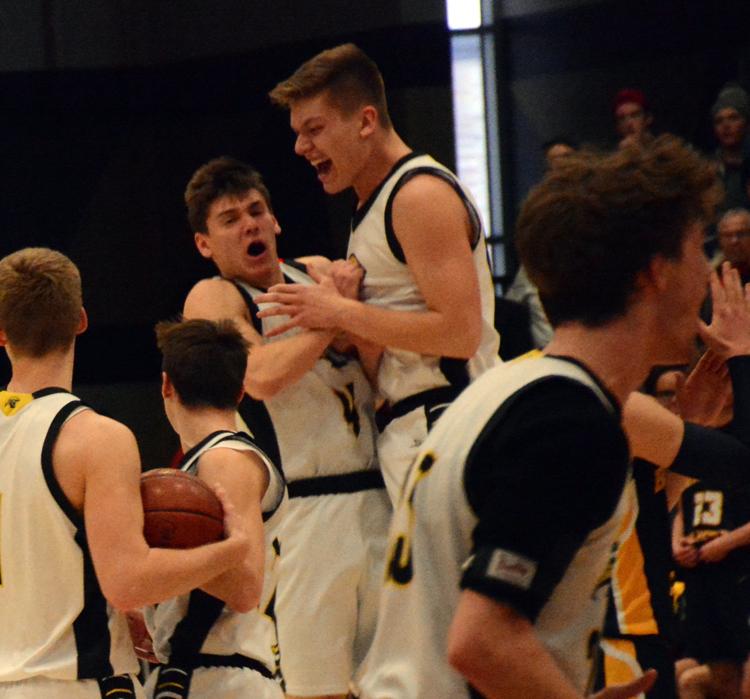 Gabe Keach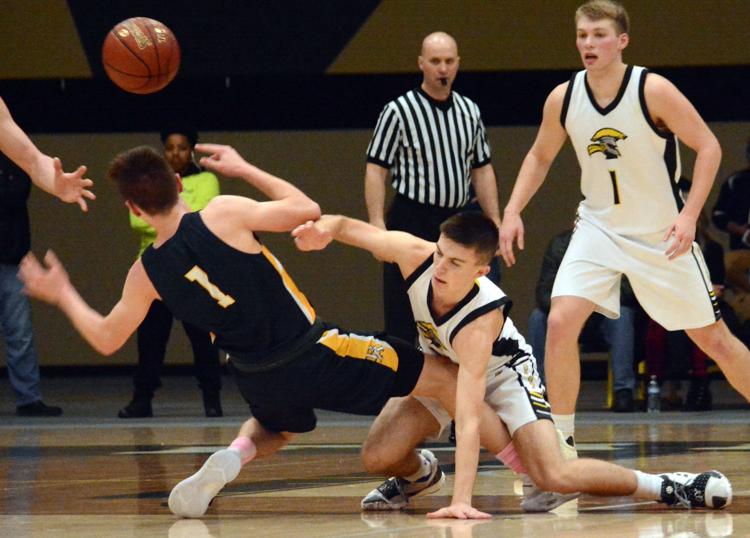 Reece Homan celebrating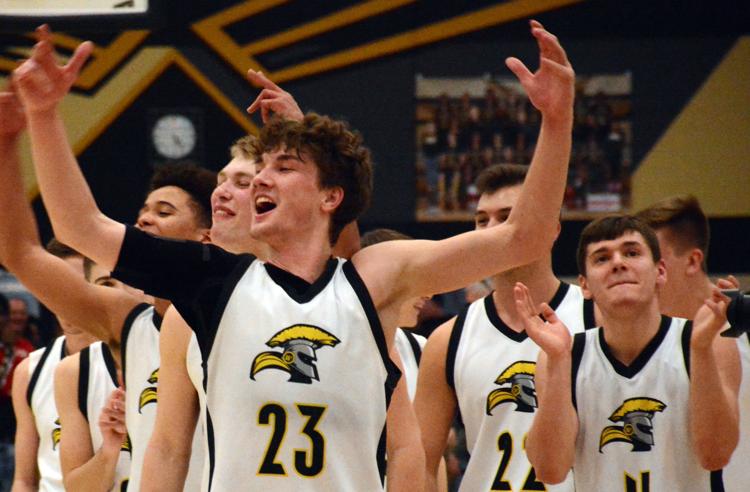 Quintin Winterfeldt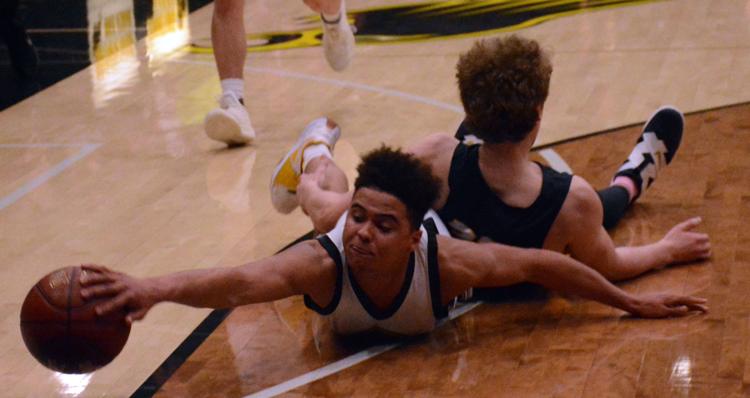 Reece Homan block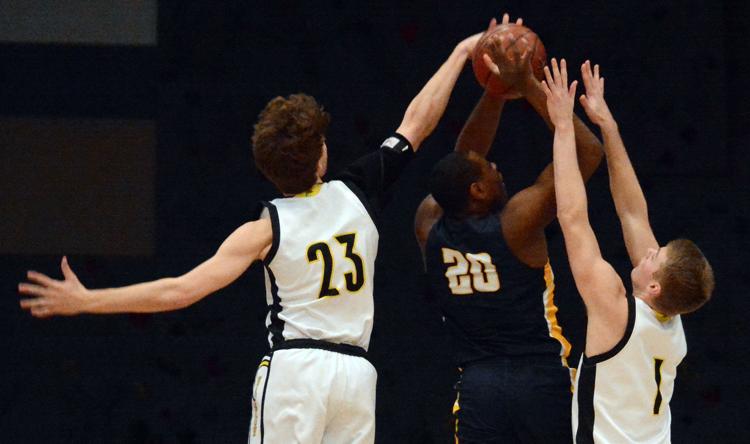 Marcus Domask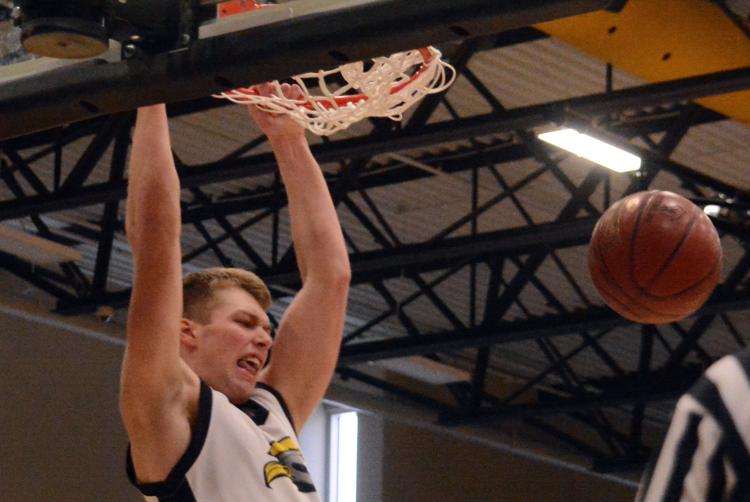 Waupun crowd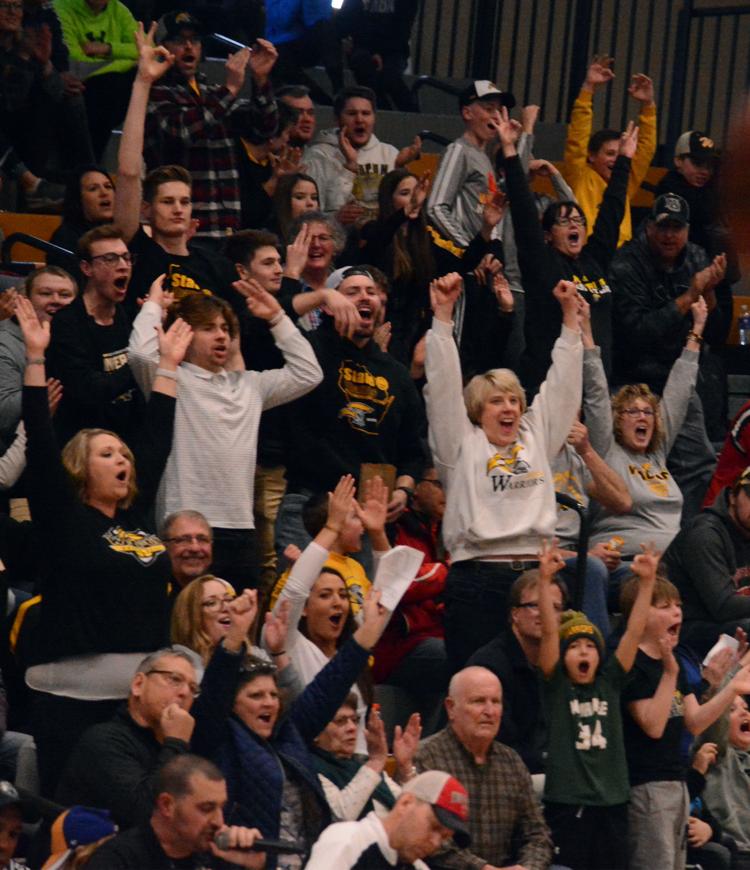 Marcus Domask
Quintin Winterfeldt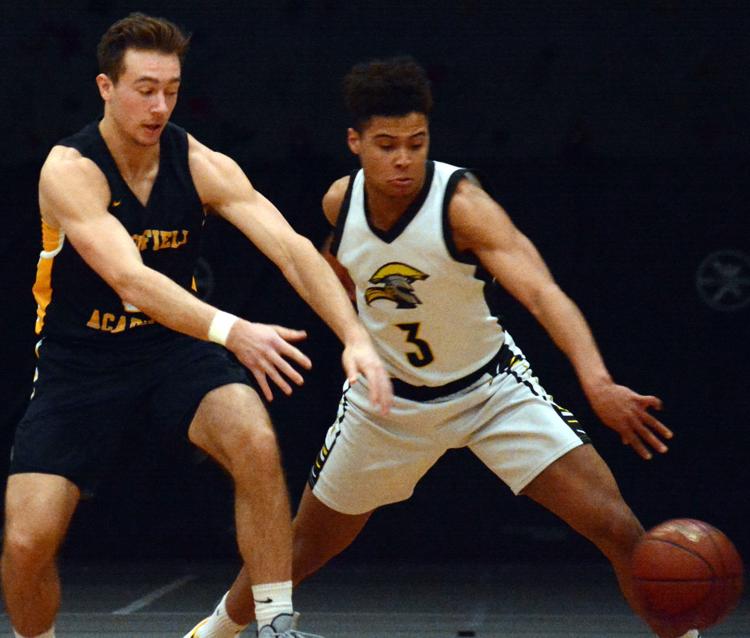 Reece Homan shot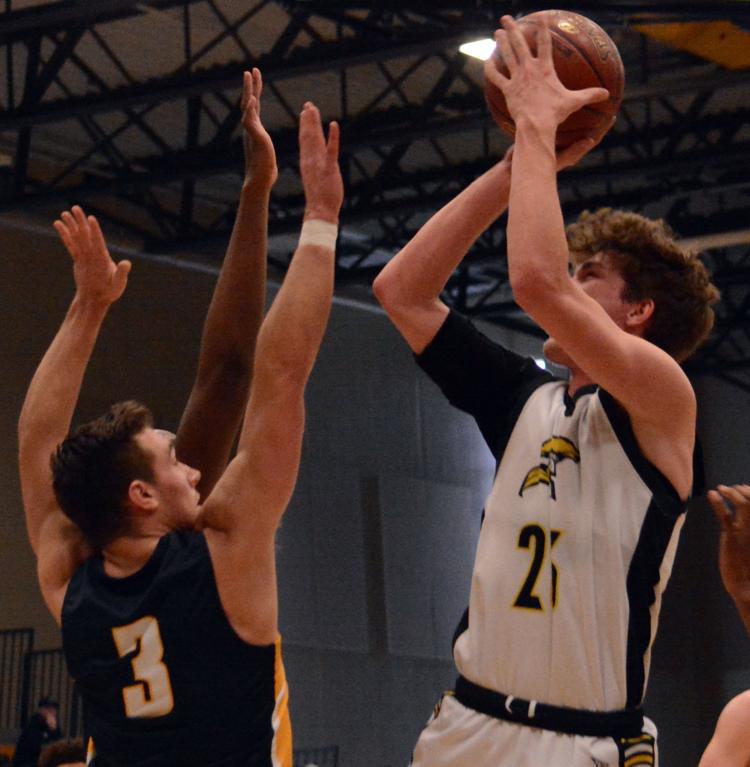 Marcus Domask
Trevor VandeZande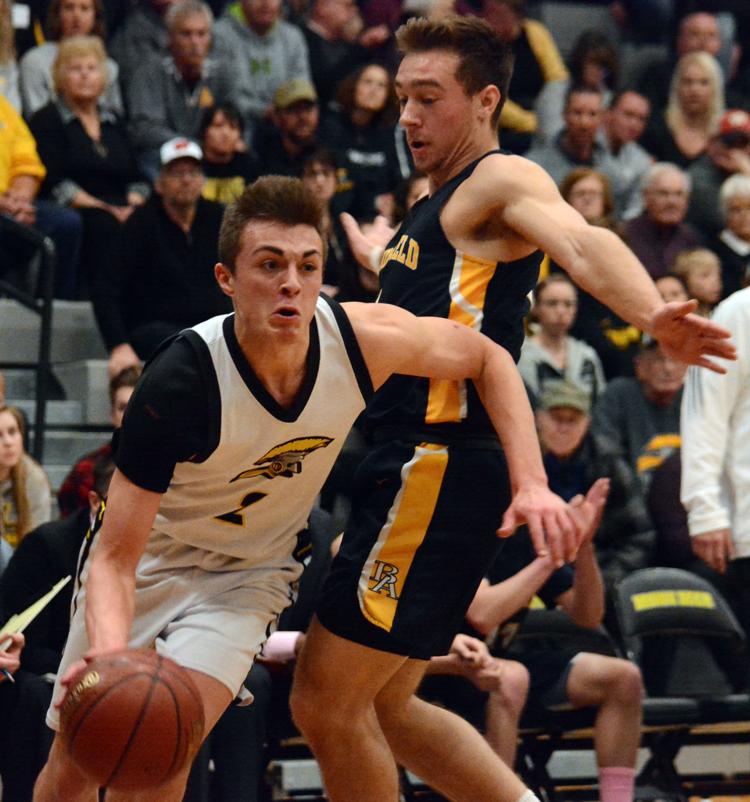 Quintin Winterfeldt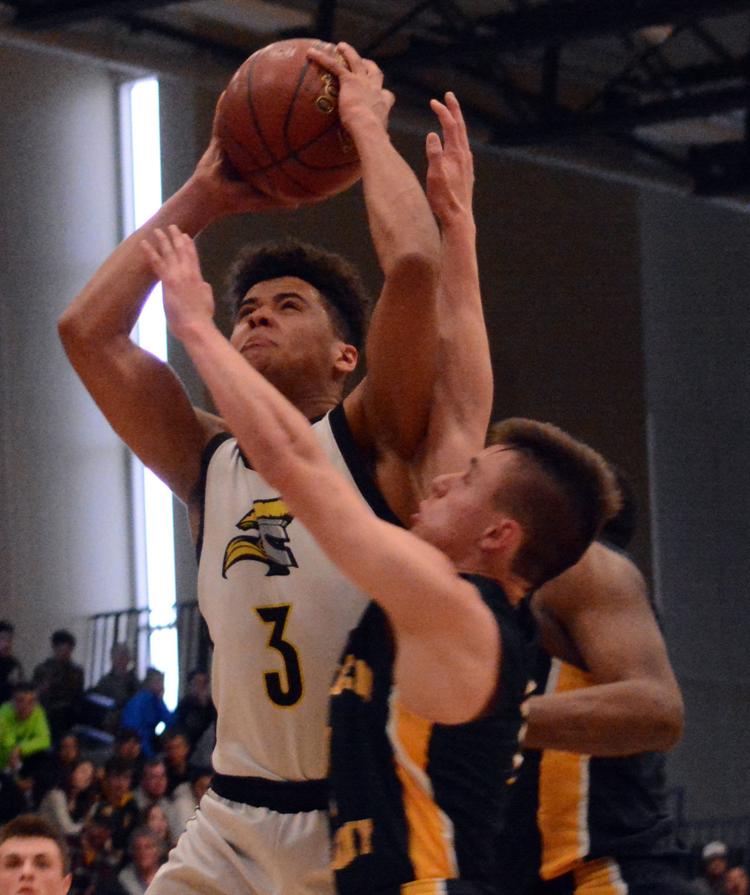 Trevor VandeZande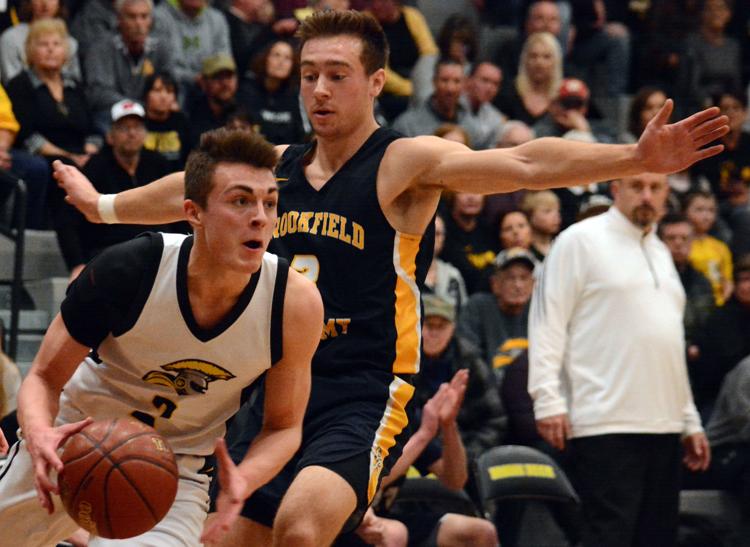 Trevor VandeZande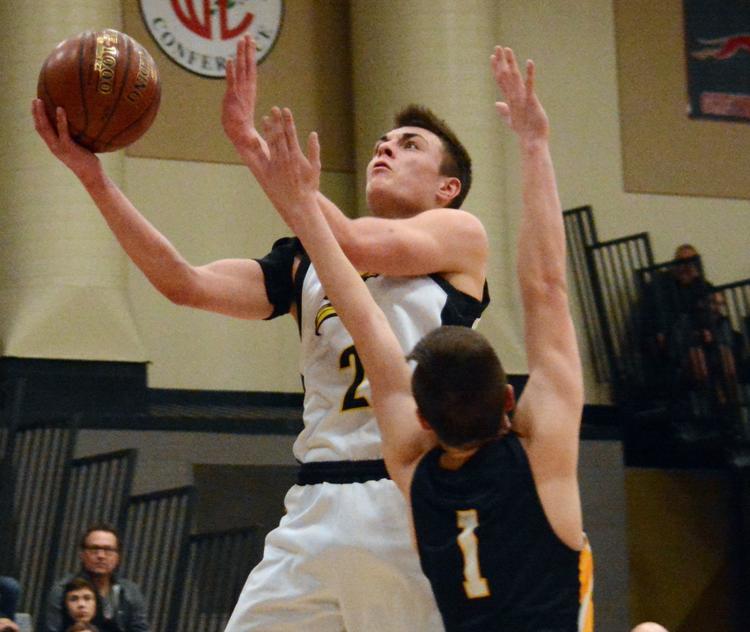 Reece Homan celebrating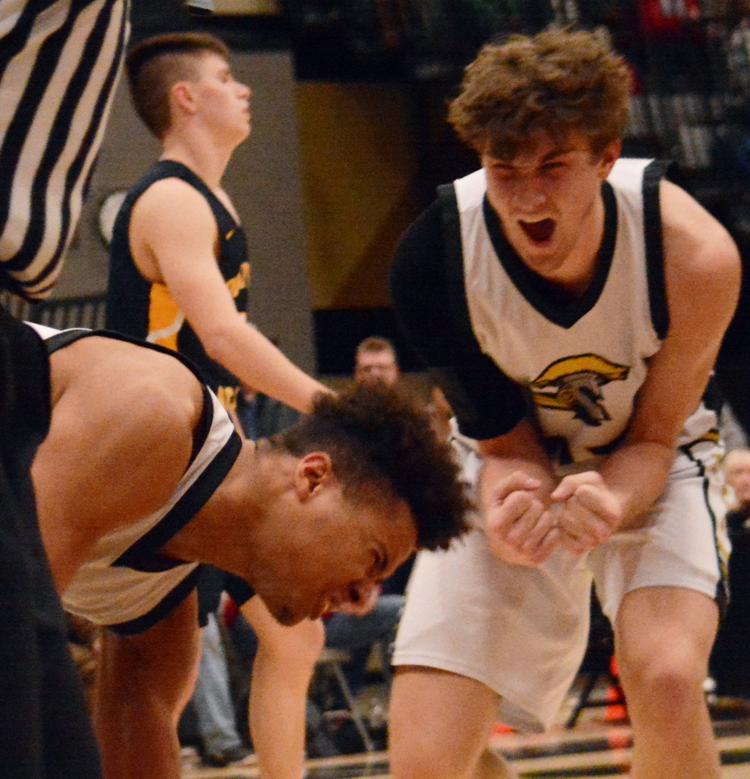 Waupun managers.jpg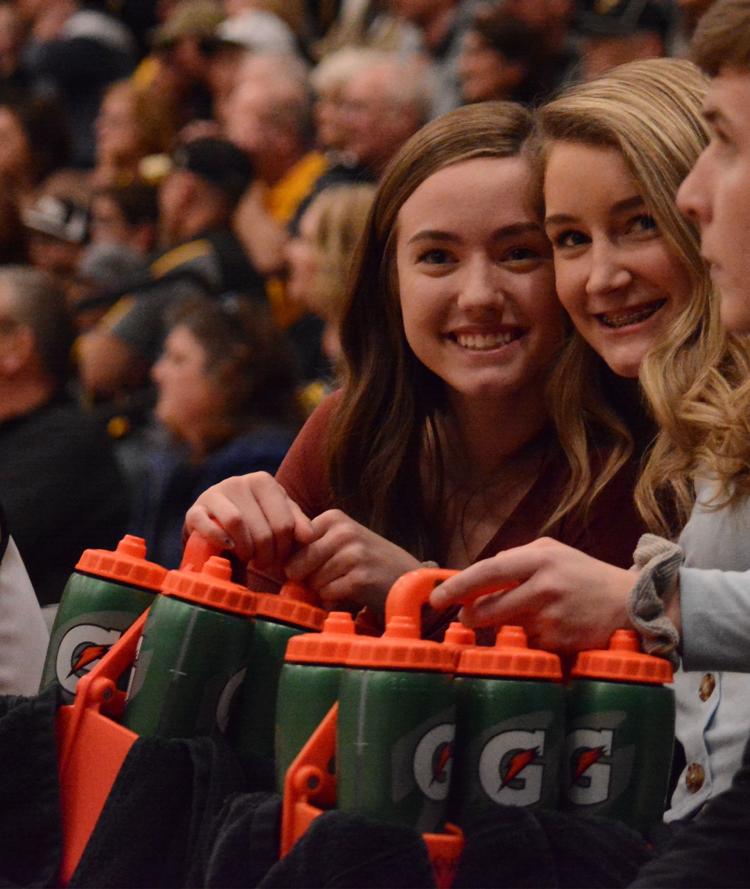 Benet Veleke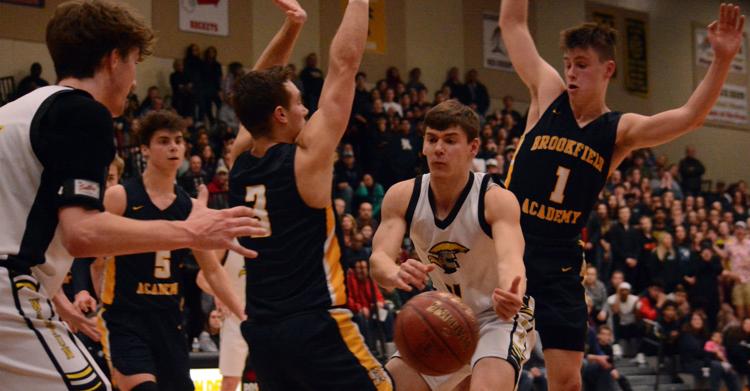 Quintin Winterfeldt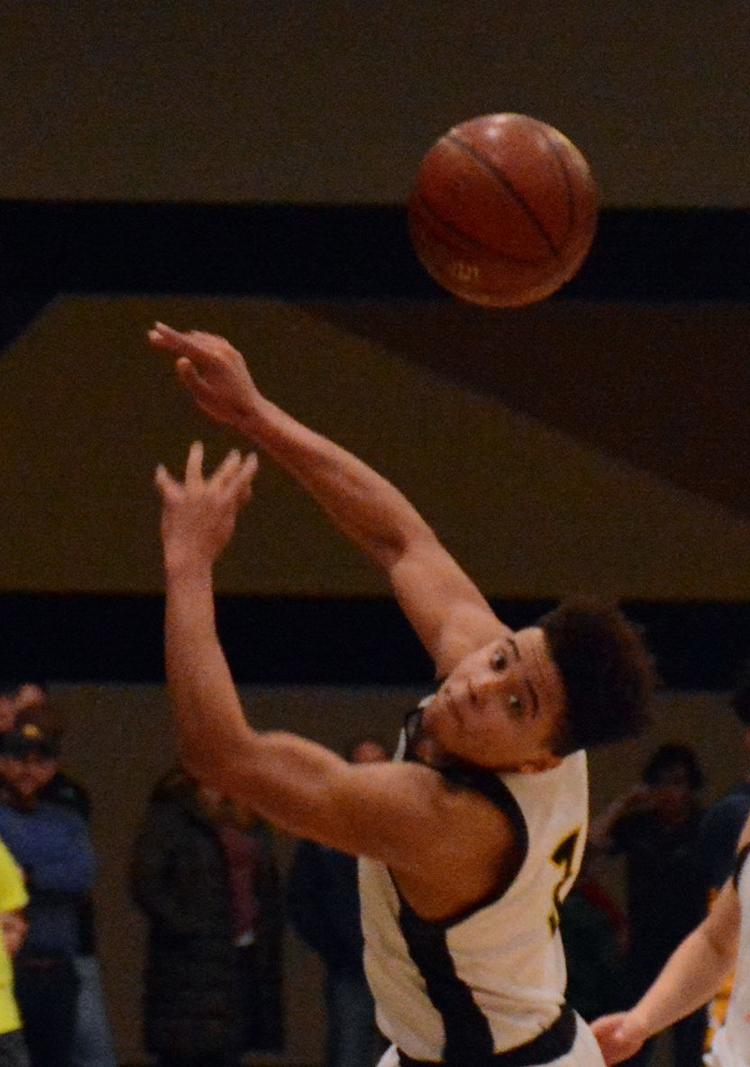 Trevor VandeZande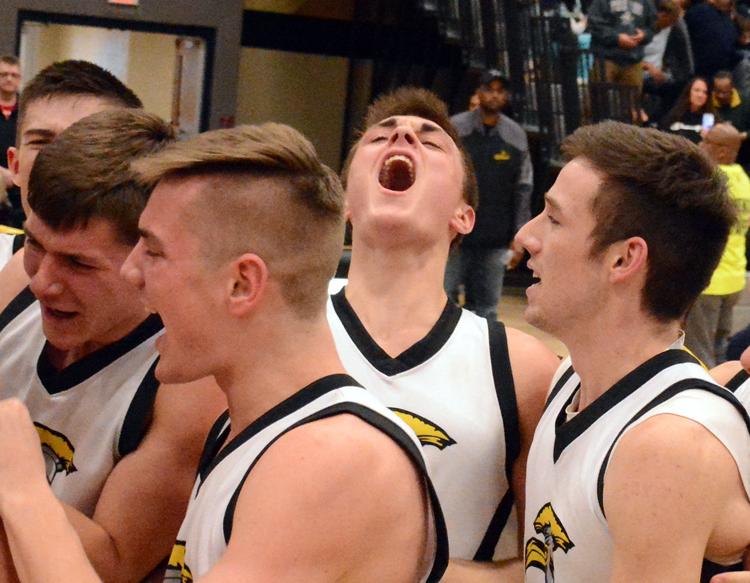 Marcus Domask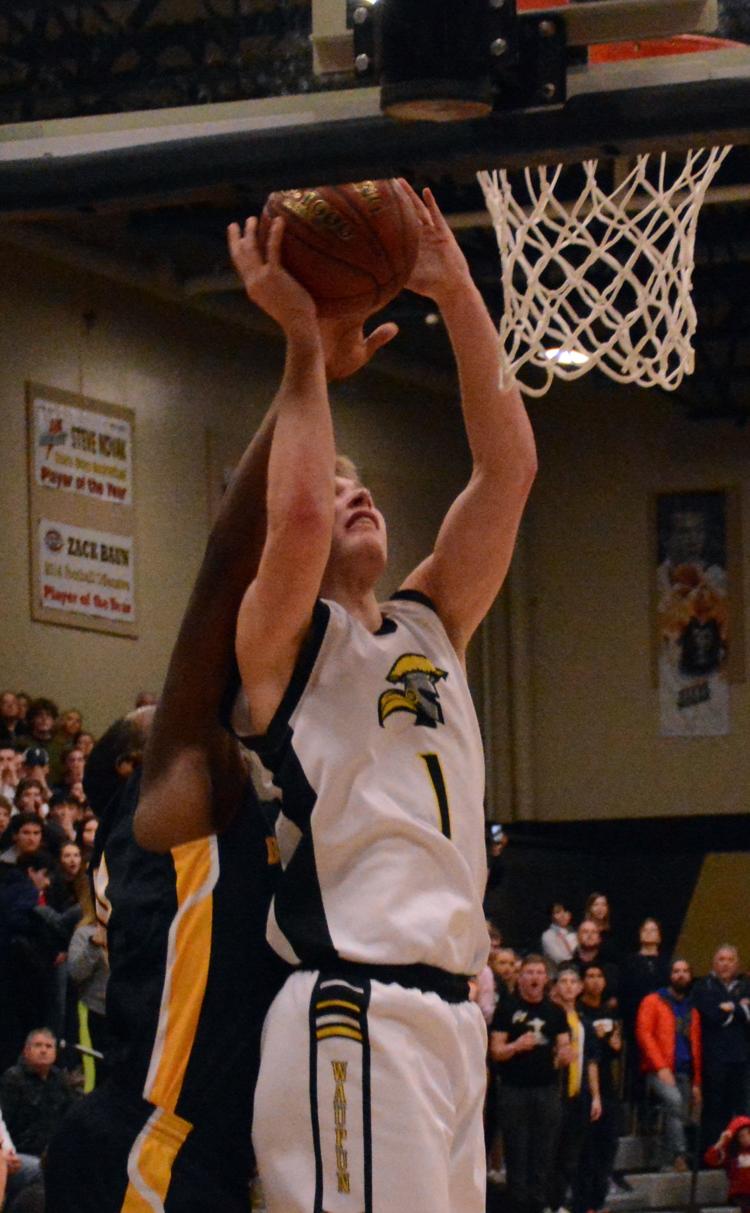 Dan Domask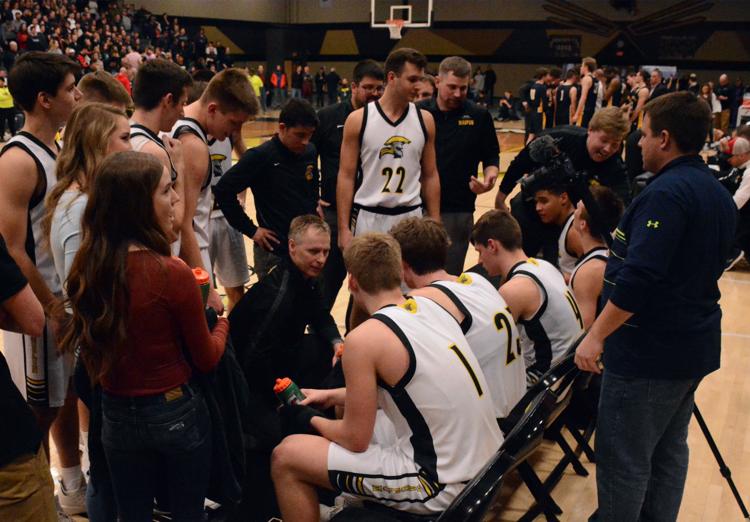 Waupun celebrating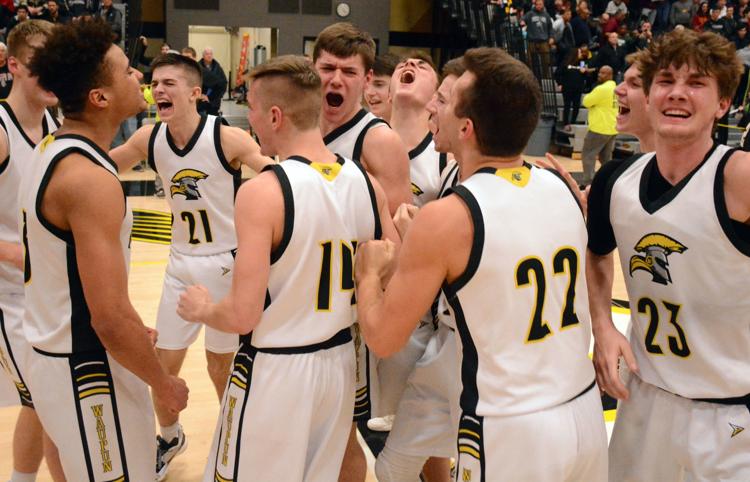 Waupun celebrating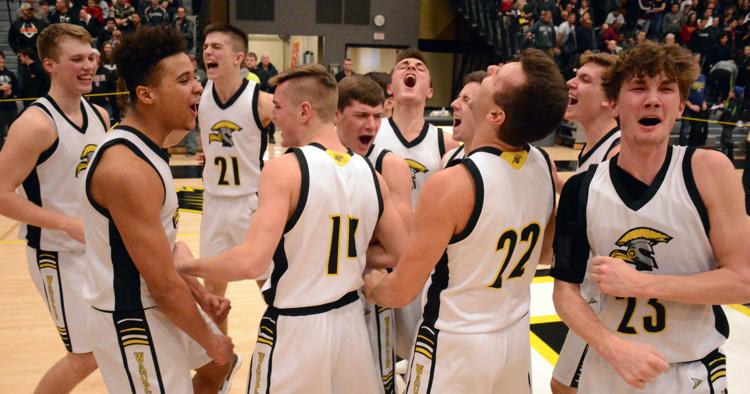 Reece Homan celebrating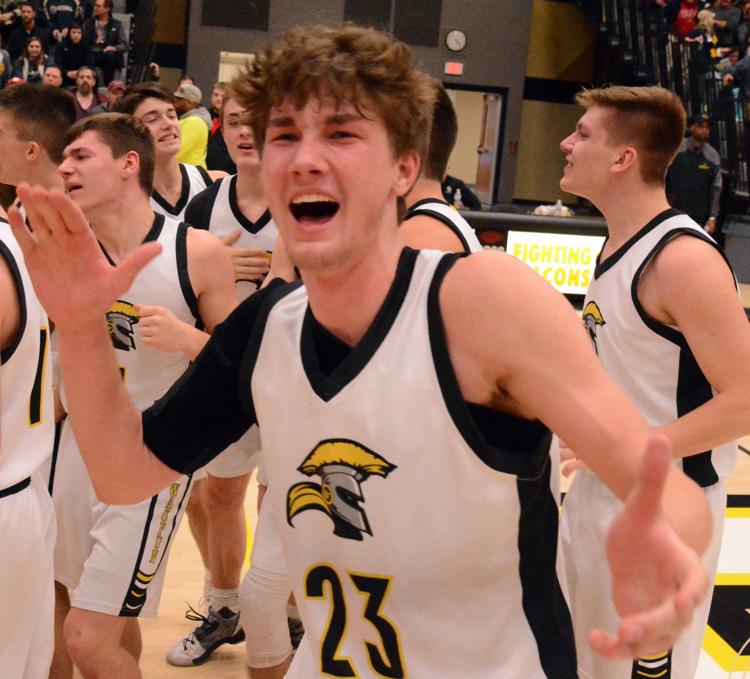 Pat Clarey
Waupun celebrating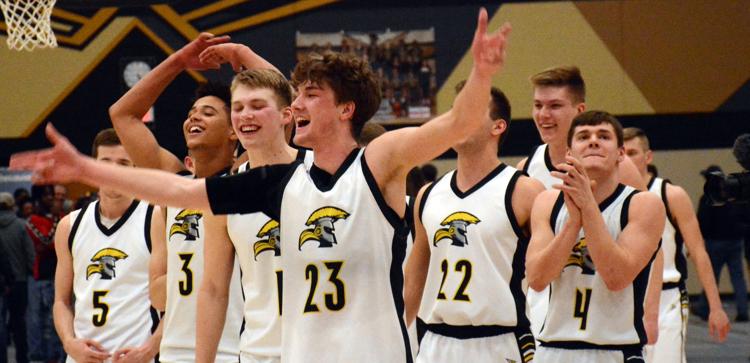 Marcus and Dan Domask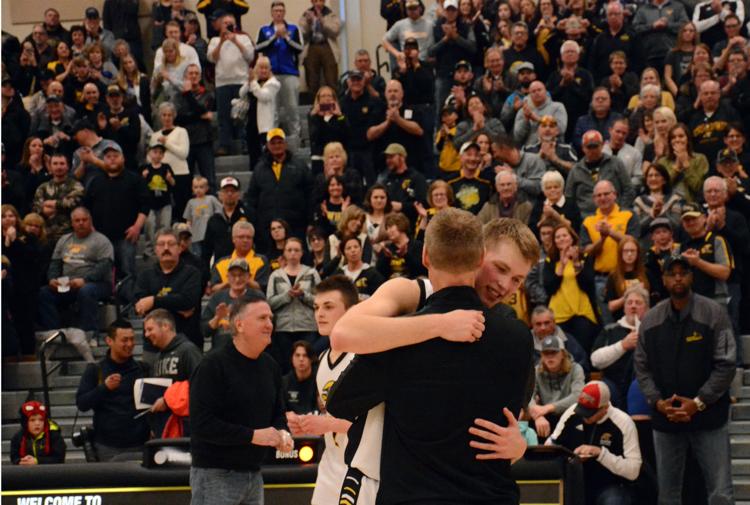 Marcus Domask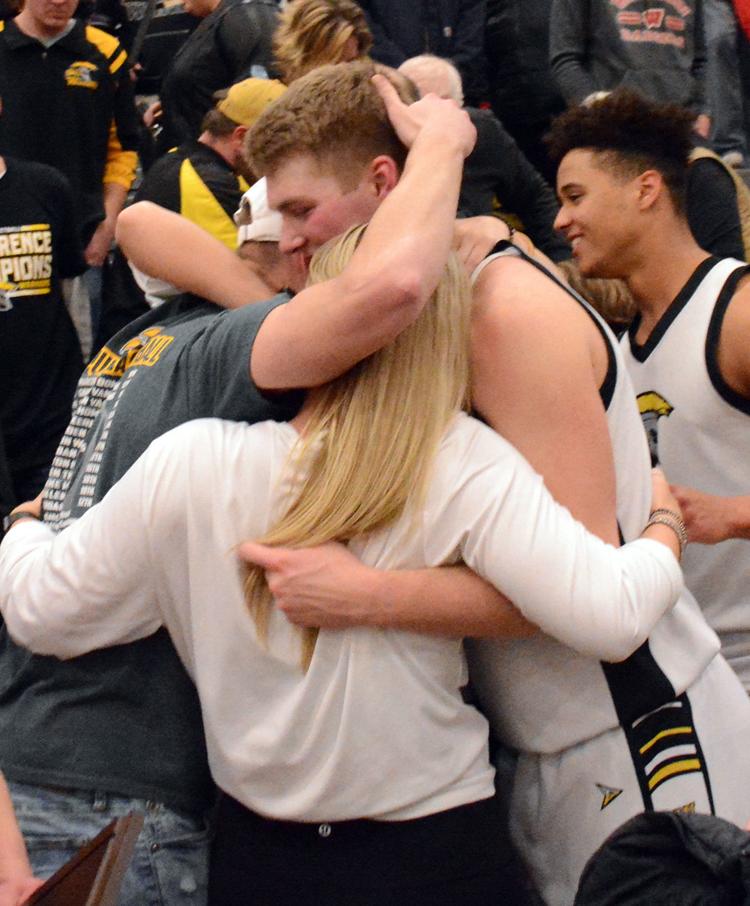 Waupun celebrating
Waupun celebrating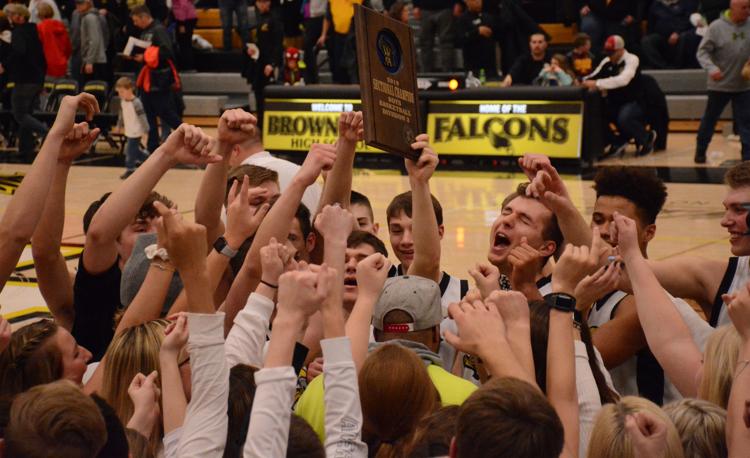 Waupun celebrating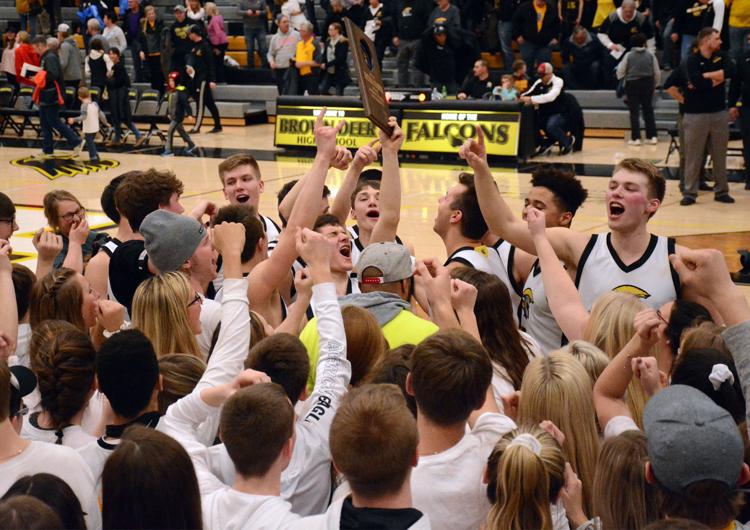 Quintin Winterfeldt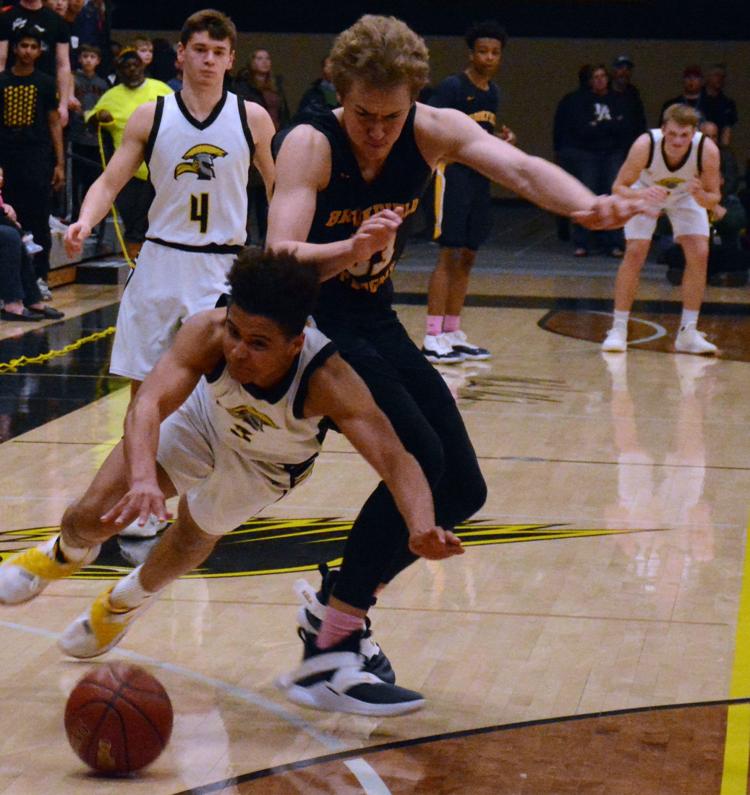 Karin Spanbauer.jpg