RACINE — For the second time in as many weeks, the Waupun prep boys basketball team found itself playing against a talented foe from out of state.
And for the second time, the Warriors made sure bragging rights stayed within Wisconsin's borders.
Waupun outlasted Chicago Providence St. Mel 85-73 on Saturday at the second annual Wisconsin vs. Illinois Border Battle at Racine Prairie School.
"They're not super big, but they're a private school. They're good," Waupun coach Dan Domask said. "We did a nice job on their big guy (Taeyon Neal), frustrating him and taking him out of the contest for the most part."
The victory comes two weeks after the Warriors put a beatdown on Rochester (Minn.) Mayo 94-68 at the Wisconsin vs. Minnesota Border Battle in Woodbury, Minnesota.
Providence St. Mel (21-6) is the unanimous top-ranked team in Class 1A — the smallest of the four classes in Illinois — according to the state's Associated Press poll. But on Saturday, the Knights were no match for the Warriors (16-1), who are ranked No. 1 in Division 3 in the Wisconsin Associated Press poll and No. 2 in the WisSports.net coaches poll.
The Knights did give Waupun a battle in the early going, though — tying the game at 5 and then at 10 in the first 5 minutes, 45 seconds. But Waupun's Quintin Winterfeldt — who finished with 20 points — drained a 3-pointer at the top of the key and converted a three-point play 19 seconds later to start an 8-0 run that made it 18-10 with 9:33 to go in the half.
Providence St. Mel answered, however, and trimmed Waupun's lead to just 19-17 before Marcus Domask went on a 6-2 run with two triples for the Warriors to make it 25-19 with 5:38 remaining in the half. Domask led the Warriors with 33 points and 14 rebounds.
"When Quintin was out — we had some other guys in foul trouble — Marcus just took it over," Dan Domask said. "He gave us that 10-point lead at halftime. They adapted a little bit and really (picked it up) a lot more (on) defense around him. Then Quintin was able to seize that opportunity. It's complimentary to him and all the things he's done for his game over the years."
Domask scored seven points in the final 2:57 of the half to help the Warriors go into the break with a 37-27 lead.
Dan Domask said the Knights proved to be a tough challenge because of the way they attacked the rim.
"They were able to get to the hoop on us," he said. "We went into zone. In our man, they were able to get to the rack much more so than I anticipated or hoped for. And they just finished. They shot a really high percentage. They were mostly contested shots around the rim, which a lot of teams struggle with, but that's a strength of theirs."
Providence St. Mel shot 47 percent from 2-point range, but only made 2-of-13 from beyond the arc to cut their overall effort from the floor down to 40 percent.
The Knights were led by Deion Jackson with 23 points, while Tyriel Nelson (18), Samuel Herenton (12) and Jason Mason (11) also scored in double figures.
Jackson is "very talented. He's their leading scorer and he was able to (get to the hoop)," Dan Domask said. "He's shifty, he's got a mid-range game and he can shoot it. He didn't shoot it a lot from the perimeter in this one, but he can.
"The fact that he can opens up other parts of his game. We just had trouble stopping them tonight."
The second half saw Waupun build on its lead, which was at its highest when Winterfeldt got a contested layup to drop to make it 61-40 with 10:30 remaining.
Marcus Domask fouled out with under 5 minutes to go, but at that point Waupun still had a double-digit lead. Domask taking a seat gave teammate Reece Homan a chance to shine, though, as he scored eight of his 13 points over the last 2:45.
"Reece did a nice job," Dan Domask said. "He kind of caught some bad breaks in the first half with some foul trouble. I told him at half, I said, 'Reece, you caught some bad breaks, but I'm really confident you're going to have a big half. Just do what you do.' And that came into fruition."
Gabe Keach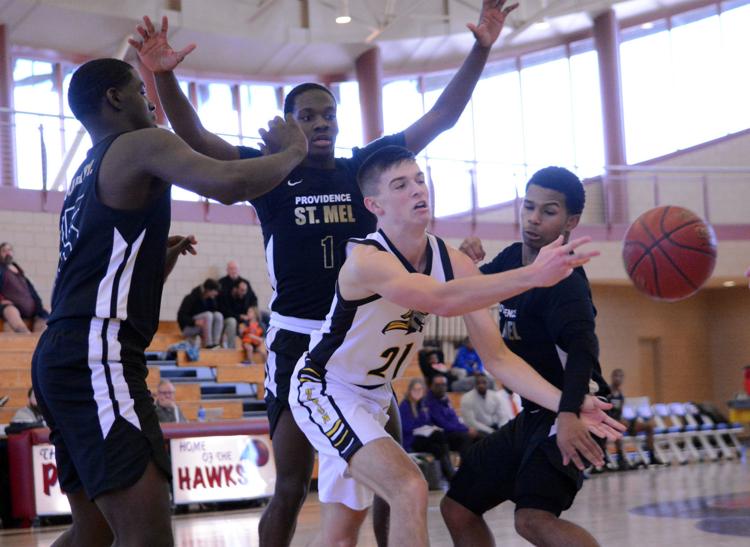 Trevor Vande Zande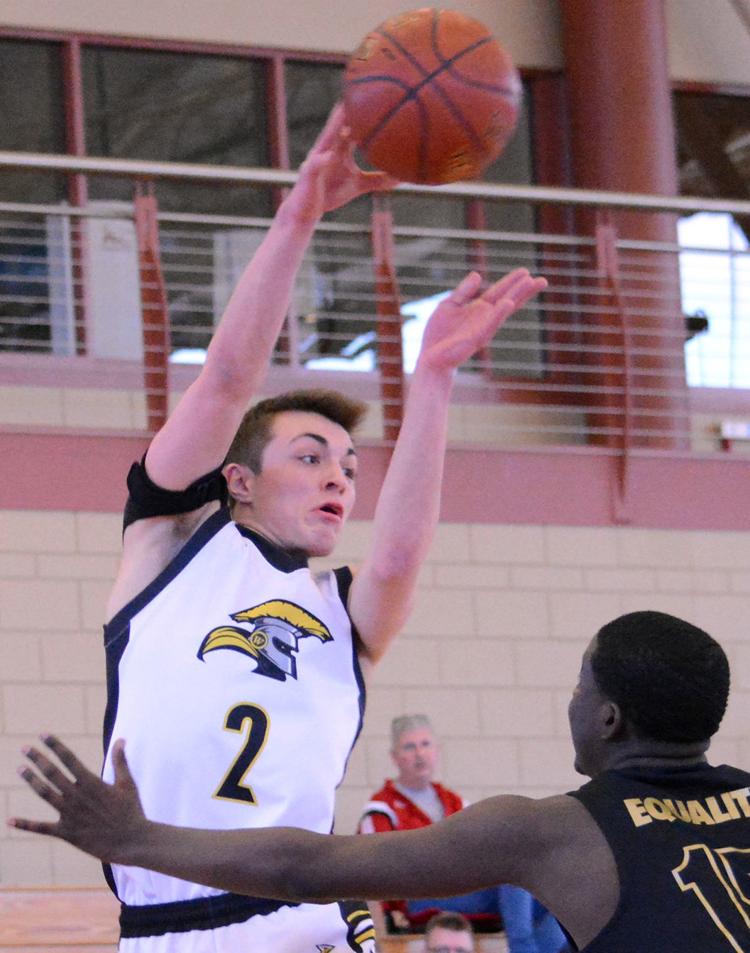 Quintin Winterfeldt 2.jpg
Quintin Winterfeldt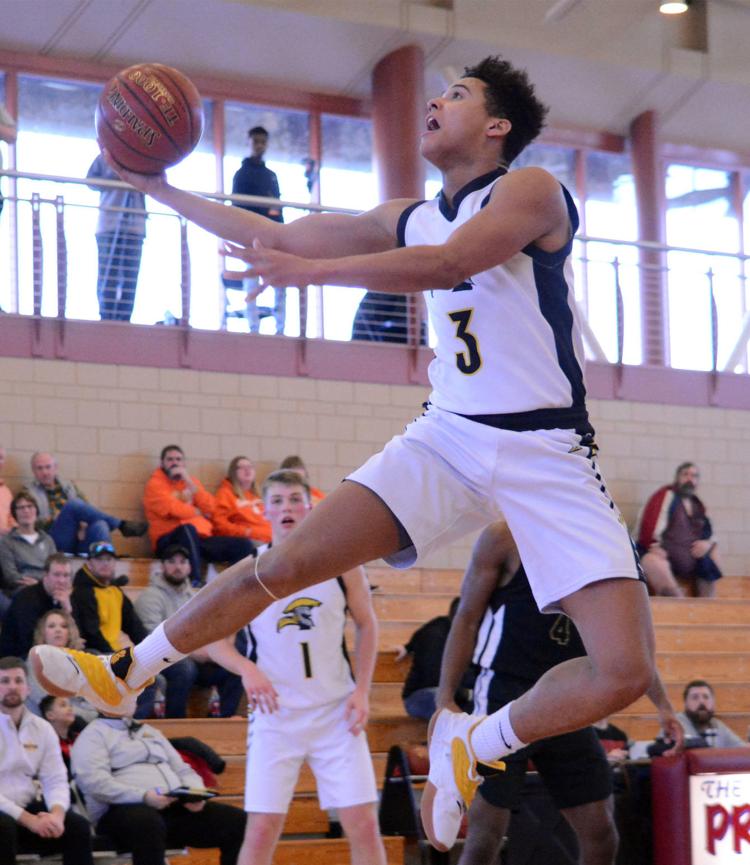 Trevor Vande Zande 2.jpg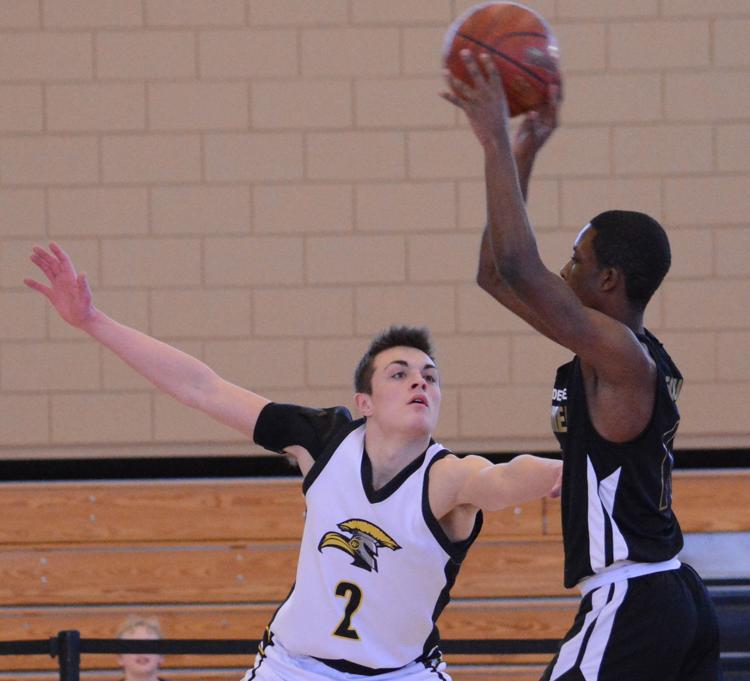 Marcus Domask.jpg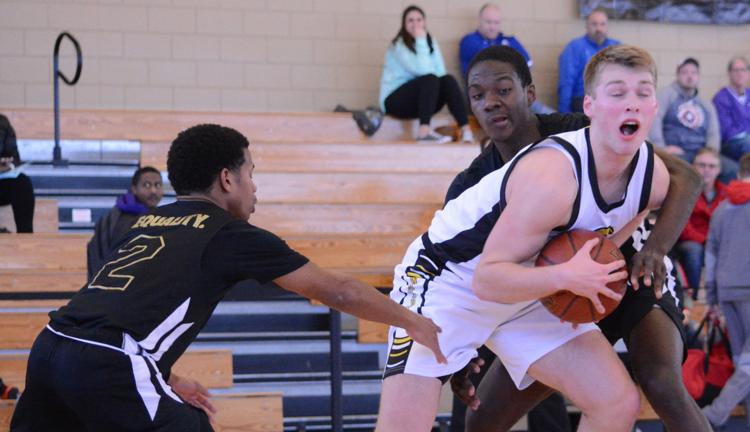 Marcus Domask 2.jpg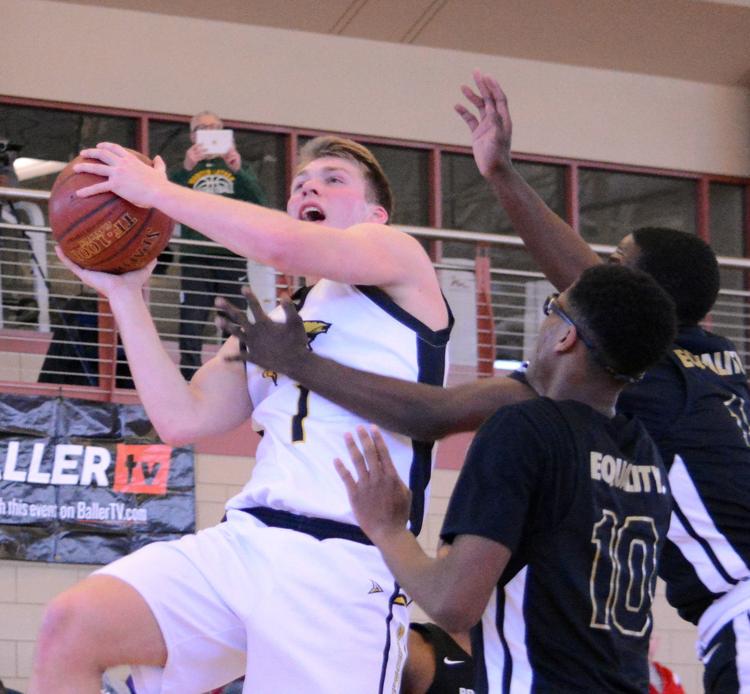 Quintin Winterfeldt 3.jpg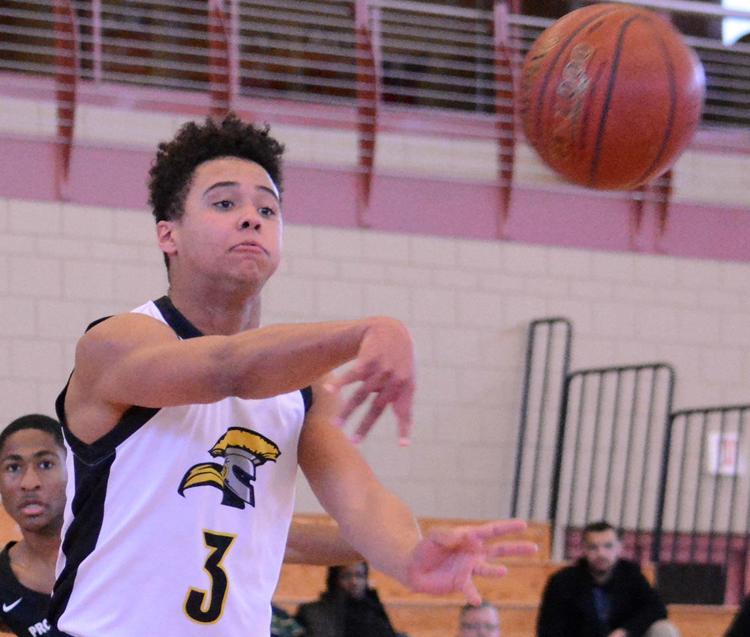 Reece Homan.jpg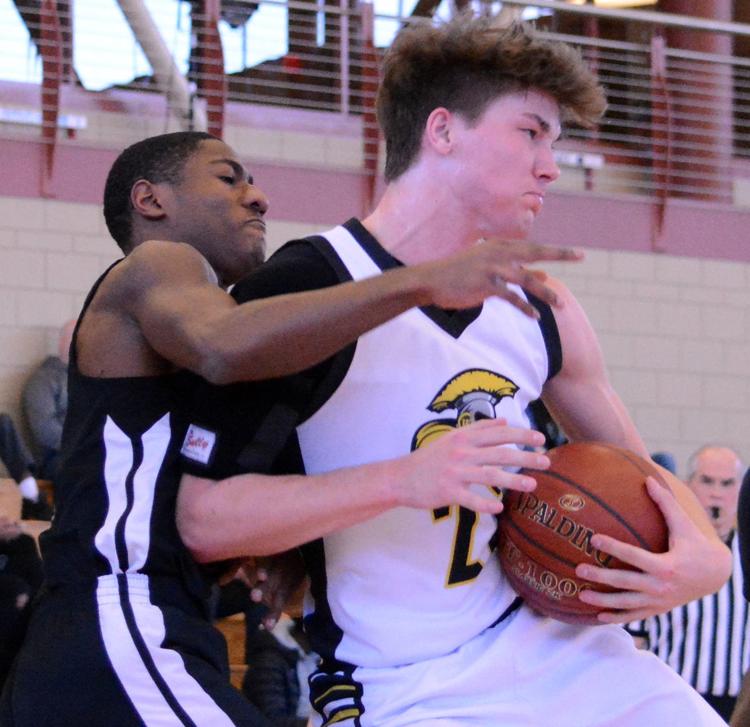 Coaches huddle.jpg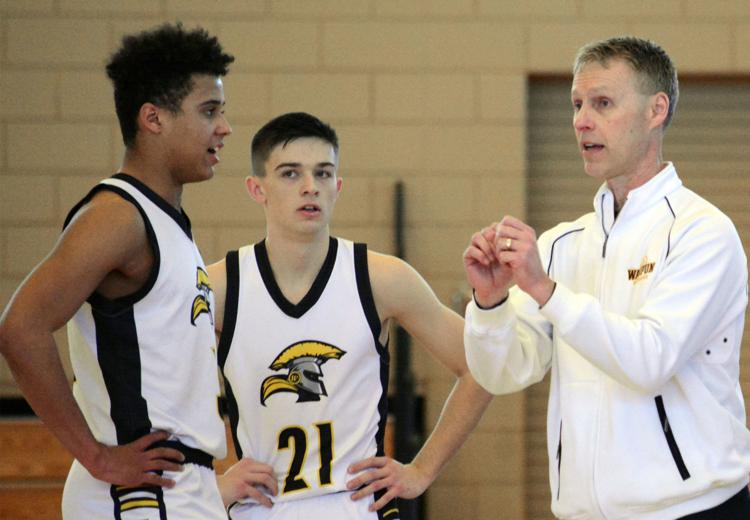 Conner Kamphuis.jpg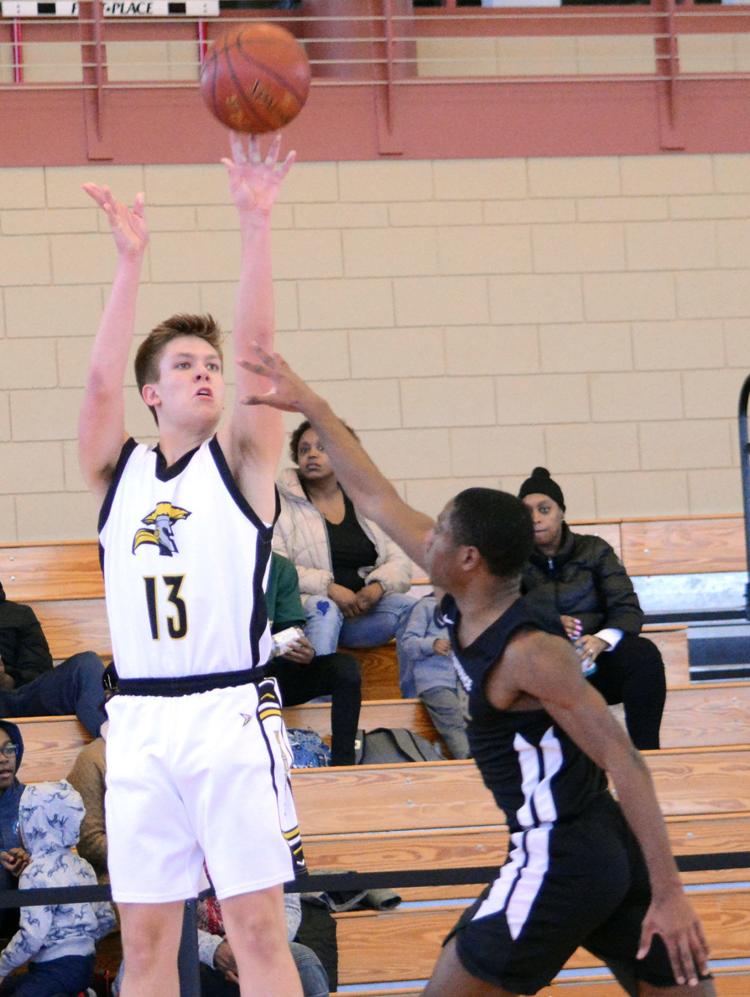 Trevor Vande Zande 3.jpg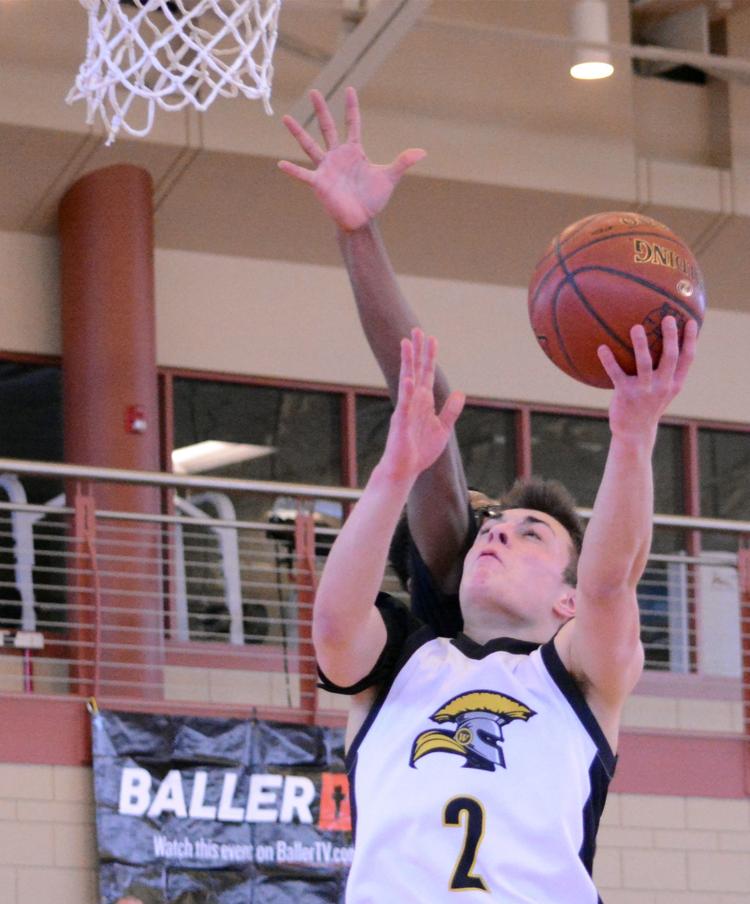 Marcus Domask 3.jpg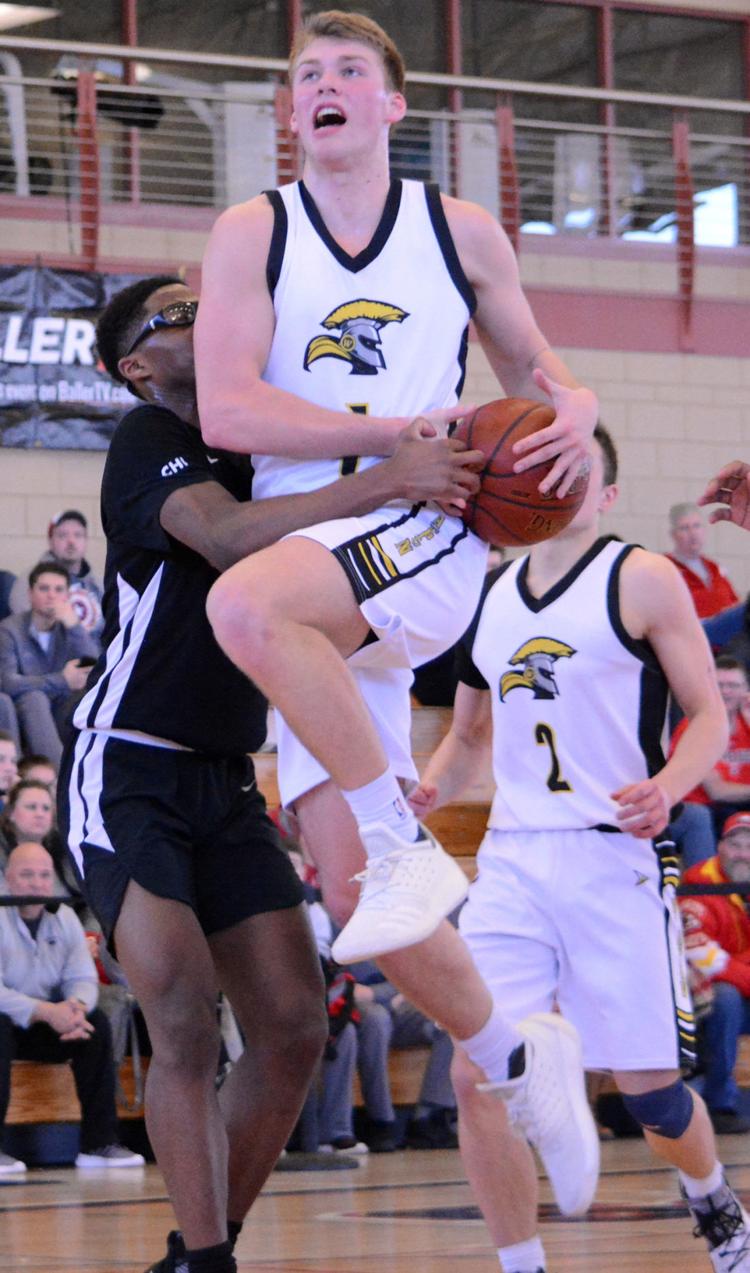 Marcus Domask 4.jpg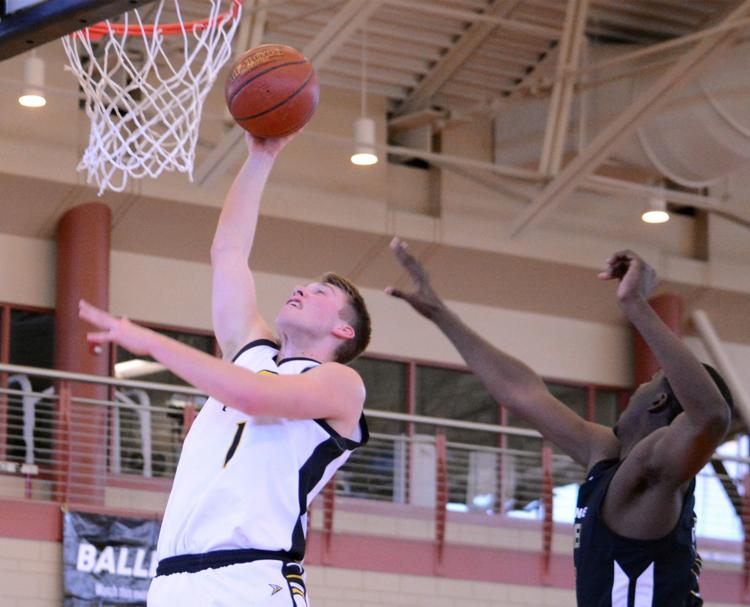 Quintin Winterfeldt 4.jpg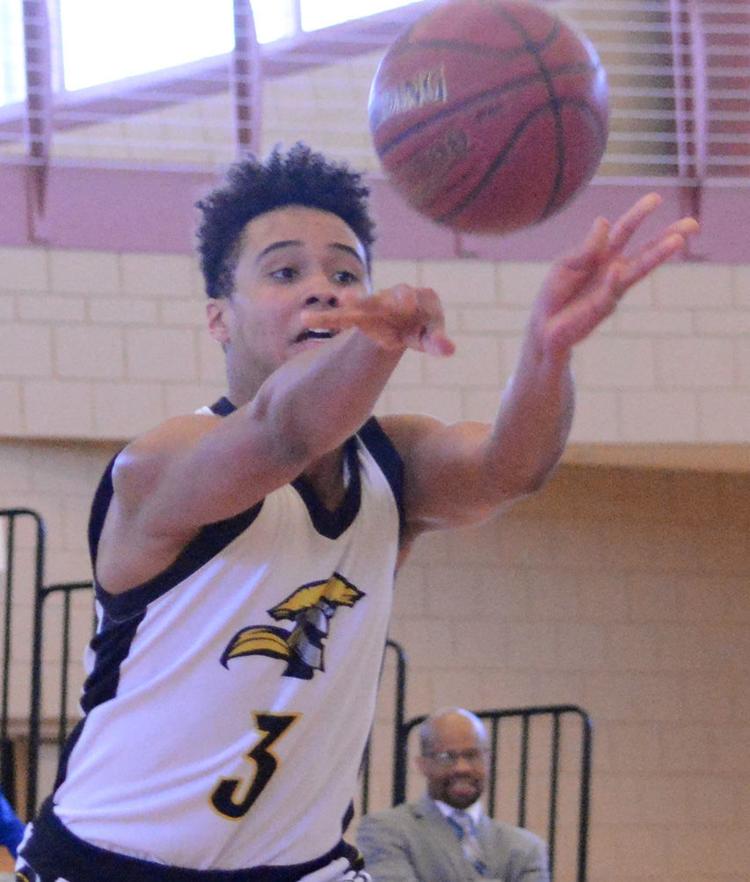 Reece Homan 2.jpg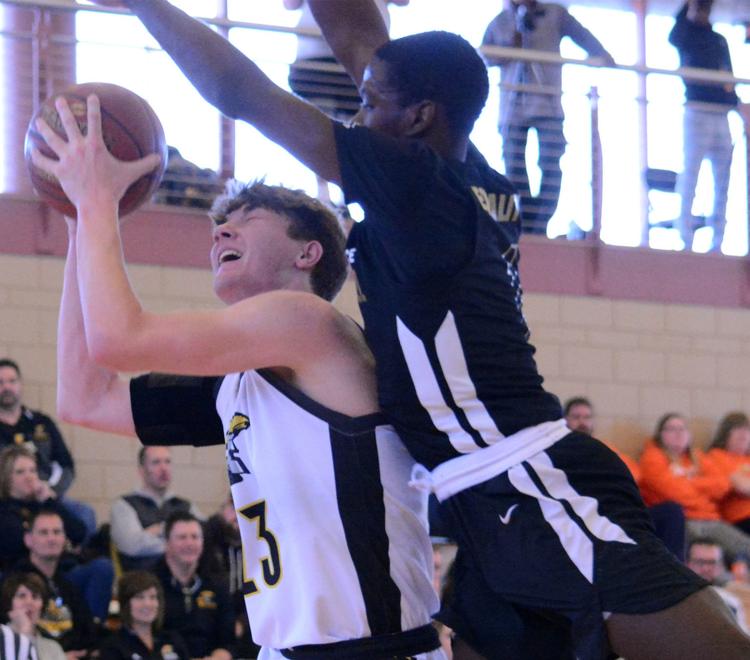 Benet Veleke.jpg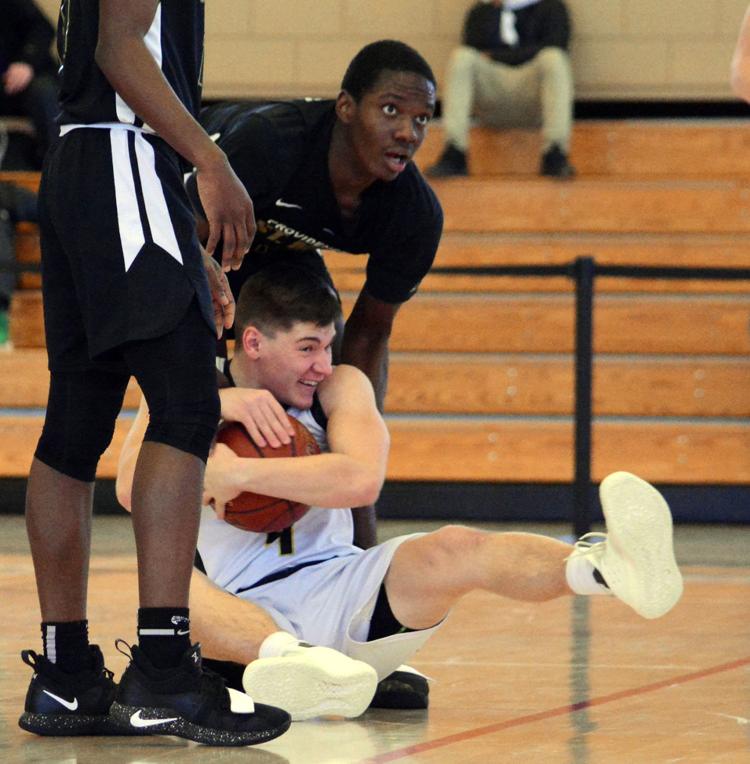 Tyler Wiese.jpg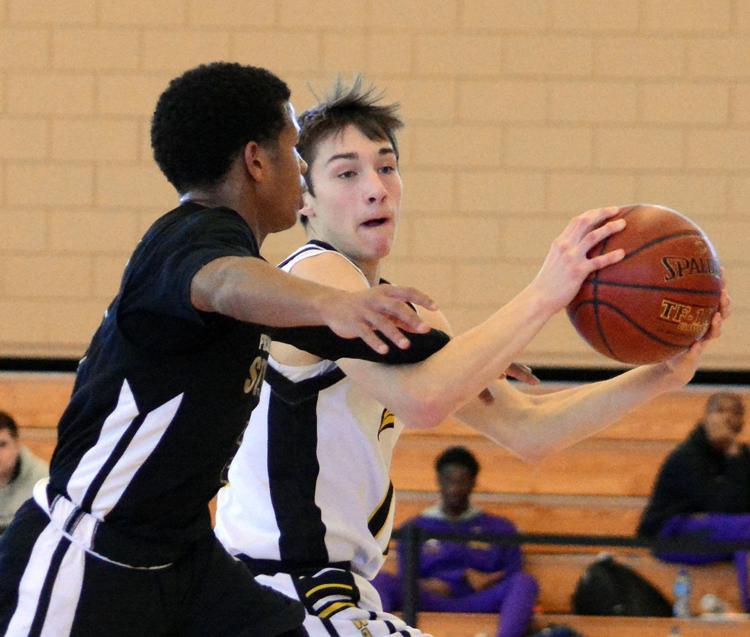 Marcus Domask 4.jpg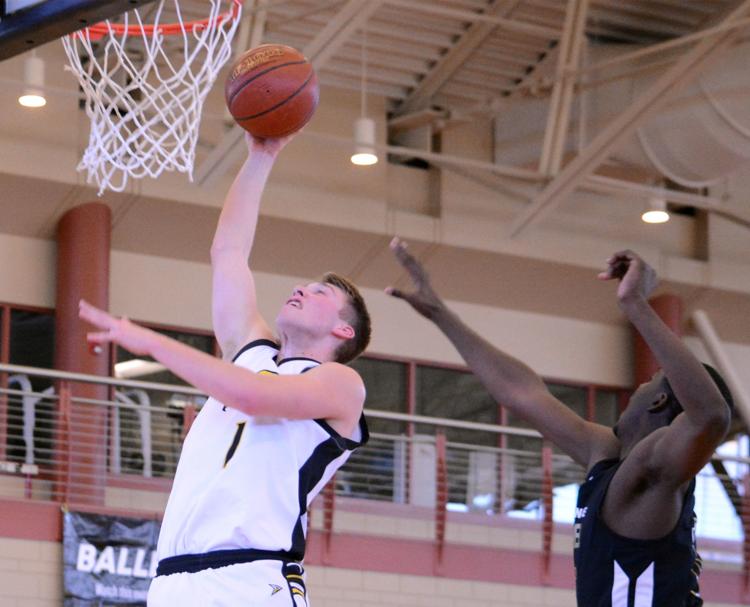 Quintin Winterfeldt 5.jpg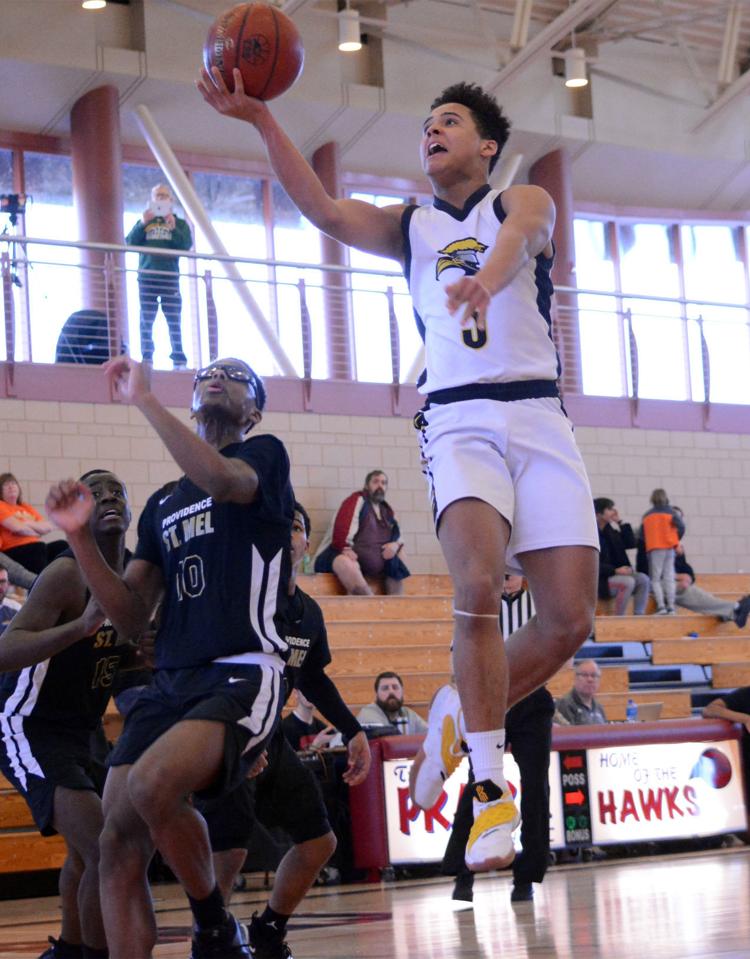 WAUPUN 85, CHICAGO PROVIDENCE ST. MEL 73</&hspag3>
Chicago Providence St. Mel 27 46 — 73
PROVIDENCE ST. MEL (73) — Deion Jackson 23, Tim Ervin II 7, Samuel Herenton 12, Jason Mason 11, Tyriel Nelson 18, Taeyon Neal 2. TOTALS (FGM FTM-FTA PTS): 27 17-24 73.
WAUPUN (83) – Marcus Domask 33, Trevor Vande Zande 8, Quintin Winterfeldt 20, Conner Kamphuis 3, Gabe Keach 8, Reece Homan 13. TOTALS (FGM FTM-FTA PTS): 31 17-23 85.
3-pointers: PSM 2 (Ervin 1, Mason 1), Waup 6 (Domask 3, Winterfeldt 2, Kamphuis 1). Total fouls: PSM 18, W 19. Fouled out: PSM — None. Waup — Domask.