ASHWAUBENON — Brick by brick, Beaver Dam's prep girls basketball team built a fortress too big — and too sturdy — for Hortonville to topple Friday afternoon at the Resch Center during the WIAA Division 2 state semifinals.
With another day's work like this one, Beaver Dam will have a place in state history.
Maty Wilke led the way with 20 points, Natalie Jens chipped in 14 off the bench and the Golden Beavers forced 20 turnovers en route to a dominant 68-48 victory over the Polar Bears in a semifinal rematch from a year ago. The win sets the stage for today's state championship game vs. Monroe as Beaver Dam bids to become only the fifth team in state history to win three straight titles.
"Every game at state, everyone wants to make it to the next day. So we expect everyone's best game," Wilke said. "Last year, the (54-43 win over Hortonville) wasn't as good as we wanted it to be, so this year we came out with a little more of an edge."
"I love our kids. They have so much energy, they have so much heart, and they play together all the time — they're such an unselfish team," added Beaver Dam coach Tim Chase, whose team had assists on 13 of its 25 baskets. "I don't have enough great things, and adjectives, to say.
"Good win for us today. Gotta go get another one."
The way Beaver Dam (26-1) — the 10th-ranked team in the country according to MaxPreps.com — got the victory Friday was by methodically, possession by possession, beating Hortonville down until the Polar Bears (19-8) simply were too exhausted, and too far behind, to punch back.
First came a game-opening 6-0 run on baskets by Aly Van Loo, Wilke and Jada Donaldson, then a 10-point lead at 14-4 on a jumper by Paige Schumann with 5 minutes, 26 seconds gone by before the lead grew to 28-12 on Wilke's 3-pointer from the left wing with 7:10 remaining in the half.
"Pick your poison," Polar Bears coach Celeste Ratka said. "They have a lot of kids that can score. We tried to hold Wilke down as much as we could … but as you can see, they shoot the ball really well. So that kind of put the kibosh on that one."
Wilke had a dozen points at halftime to go along with four rebounds, while Jens had nine points at the break. Four others also scored in the first 18 minutes to help the Golden Beavers to a 36-21 advantage.
More important than their scoring balance, though, was their typically relentless full-court defense — leading to an 11-1 advantage in turnovers.
"It made it extremely difficult for us tonight to sustain that high-level energy. I think it wore us down a little bit," Ratka said.
That showed in the second half, too, as Hortonville's deficit slowly ballooned and never was less than 15.
You have free articles remaining.
Try as they might, the Polar Bears simply couldn't generate the kind of momentum necessary to spark a rally.
"It just seemed like in the second half, every time they would hit a shot, we'd hit something right back," Chase said. "We just kind of kept it going."
Wilke and Jens continued to lead the way after halftime, combining for 13 more points after their 21 at the break. But Schumann had five points, giving her seven for the game to go along with three of the team's 15 steals, and Van Loo had four, giving her 10 points to go along with eight rebounds.
On defense, it was Van Loo and Donaldson at the forefront, as the former did a dynamite job in the paint on Macy McGlone while holding her to 10 points — five points below her season average — and the latter had five steals while doing her usual lockdown job on the perimeter.
"Defensively," Ratka said of Beaver Dam, "they're pretty special."
A victory in Saturday's title game over Monroe (21-6) — which was led by Sydney Hilliard (25 points) and Emily Benzschawel (19) in Friday's 59-47 win over Whitefish Bay — will move Beaver Dam even with Milwaukee Washington (1994-96), Cuba City (2005-07), Flambeau (2006-08) and Milwaukee Vincent (2007-09) for the most consecutive state titles.
There's something more important to the Golden Beavers on Saturday than making history, though.
"We've been striving all year, every single day, to become a better team," Chase said. "And that's going to be our attitude tomorrow."
BEAVER DAM 68, HORTONVILLE 48
BEAVER DAM (68) — (fgm-fga ftm-fta pts) Natalie Jens 6-9 0-0 14, Grace Scharfenberg 0-0 2-2 2, Paige Schumann 3-4 0-0 7, Maty Wilke 7-13 3-4 20, Tara Stauffacher 1-7 2-2 4, Avery Stonewall 0-2 2-2 2, Carley Burchardt 1-2 2-2 4, Jada Donaldson 2-5 0-0 5, Aly Van Loo 5-8 0-0 10, Grace Madeiros 0-1 0-0 0, Rachel Uhrich 0-1 0-0 0, Paige Yagodinski 0-1 0-0 0, Hodgson 0-1 0-0 0. Totals: 25 11-12 68.
HORTONVILLE (48) — (fgm-fga ftm-fta pts) Lexi Day 5-6 1-3 12, Morgan Draheim 0-3 2-2 2, Macy McGlone 5-13 0-2 10, Lyric Johnson 3-5 0-0 6, Emily Nelson 2-4 0-0 6, Kamy Peppler 5-12 2-2 12, Aliyah Schmidt 0-4 0-0 0, Maggie Werner 0-2 0-2 0. Totals: 20-49 5-11 48.
3-pointers: BD 7-23 (Wilke 3-6, Jens 2-3, Schumann 1-2, Donaldson 1-3, Stauffacher 0-5, Burchardt 0-1, Yagodinski 0-1, Uhrich 0-1, Madeiros 0-1), Hort 3-6 (Day 1-1, Nelson 2-3, Peppler 0-2). Rebounds (off-def-total): BD 11-20-31 (leaders: Van Loo 8, Wilke 7, Donaldson 3, Uhrich 3), Hort 14-18-32 (leaders: Werner 6, Johnson 5, Schmidt 4, Day 4). Assists (leader): BD 13 (Wilke 4, Donaldson 3, Schumann 3), Hort 5 (Schmidt 3). Turnovers: BD 9, Hort 20. Steals (leader): BD 15 (Donaldson 5, Jens 3, Schumann 3), Hort 4 (four girls with 1 apiece. Blocks (leader): BD 5 (Van Loo 2), Hort 0. Total fouls: Hort 13, BD 14.
Aly Van Loo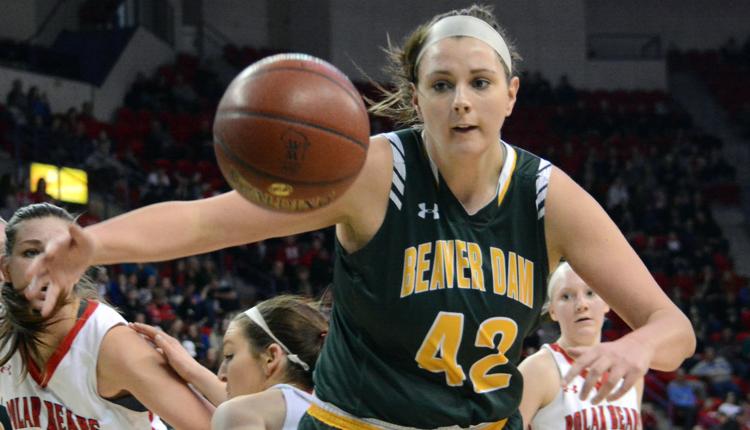 Maty Wilke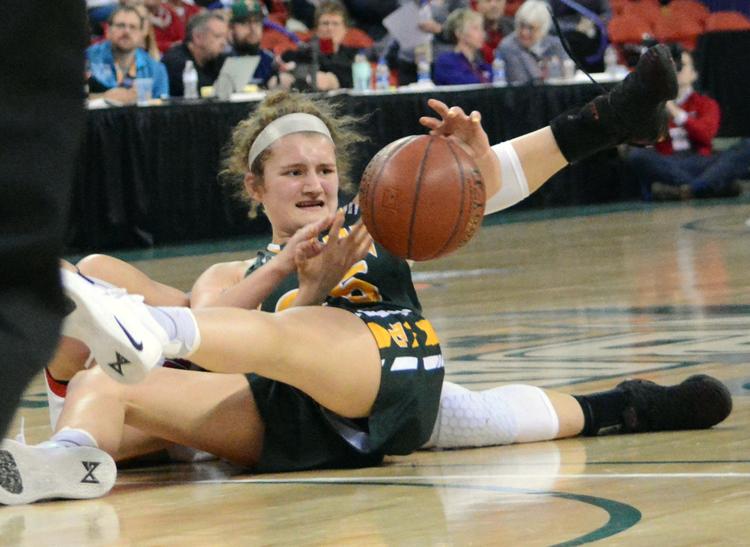 Carley Burchardt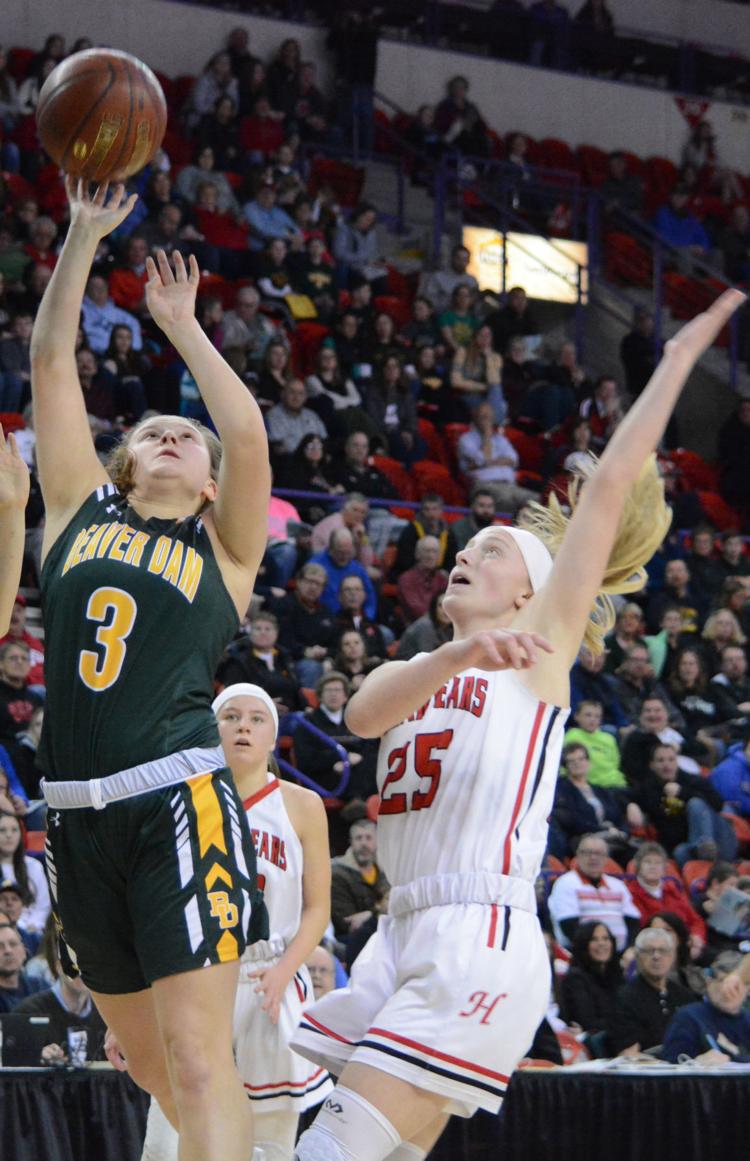 Tara Stauffacher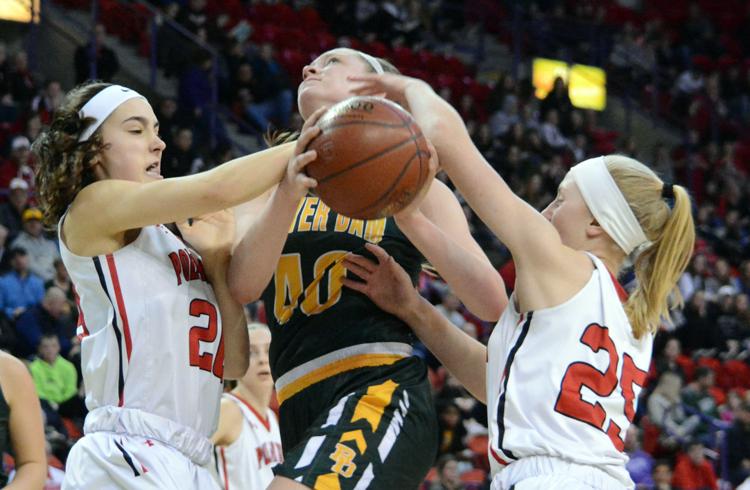 Feet.jpg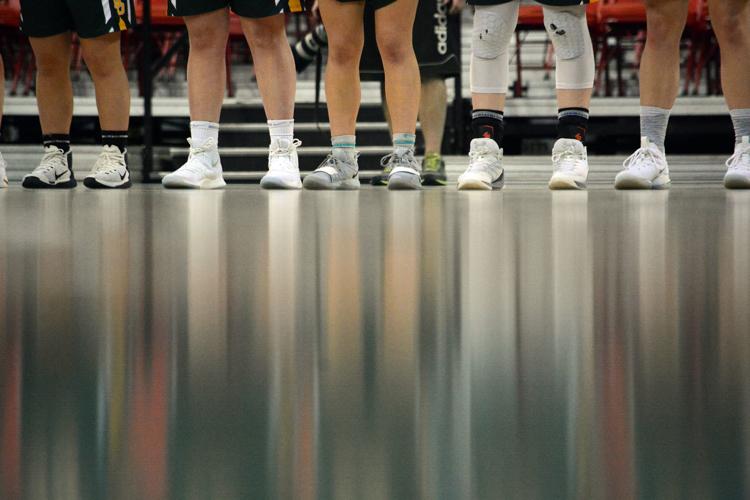 Benny the Beaver.jpg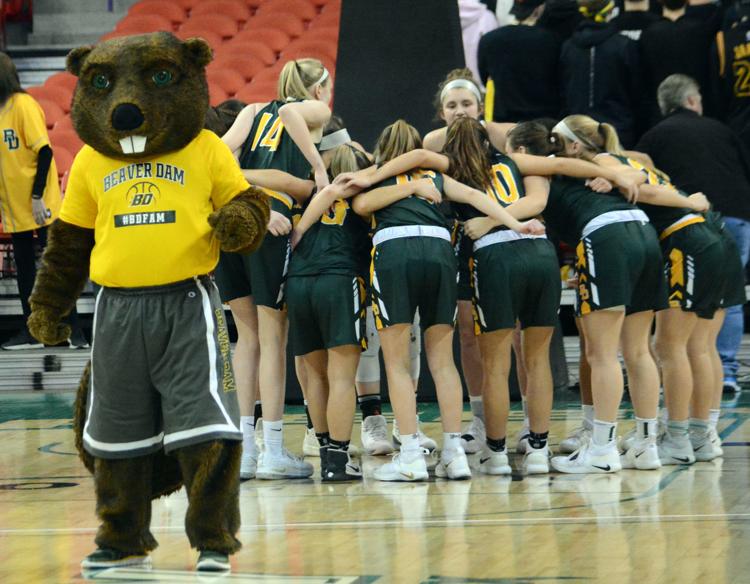 Maty Wilke 2.jpg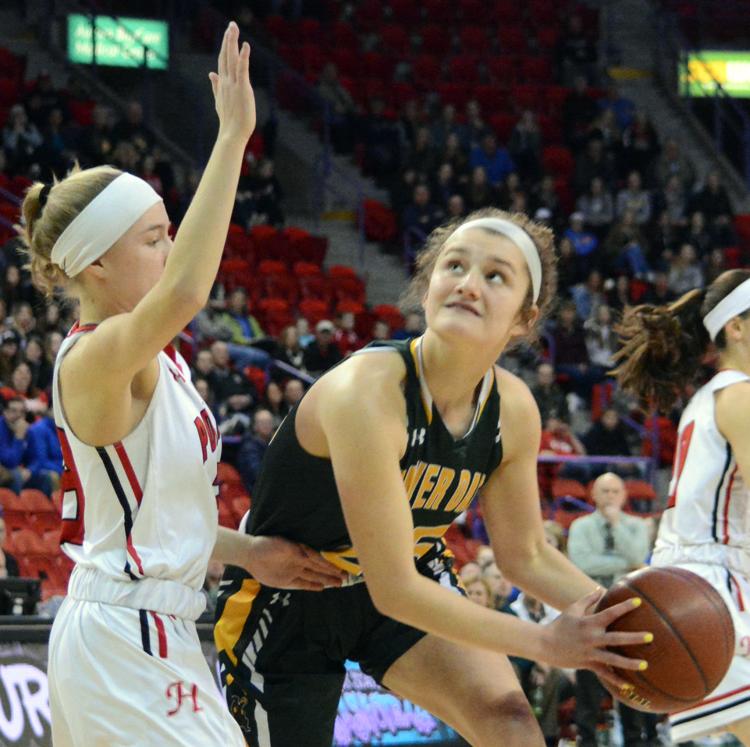 Benny the Beaver 2.jpg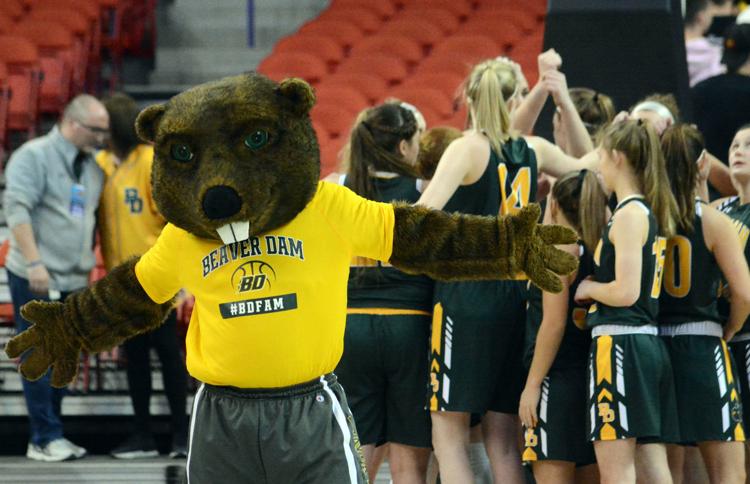 Scoreboard.jpg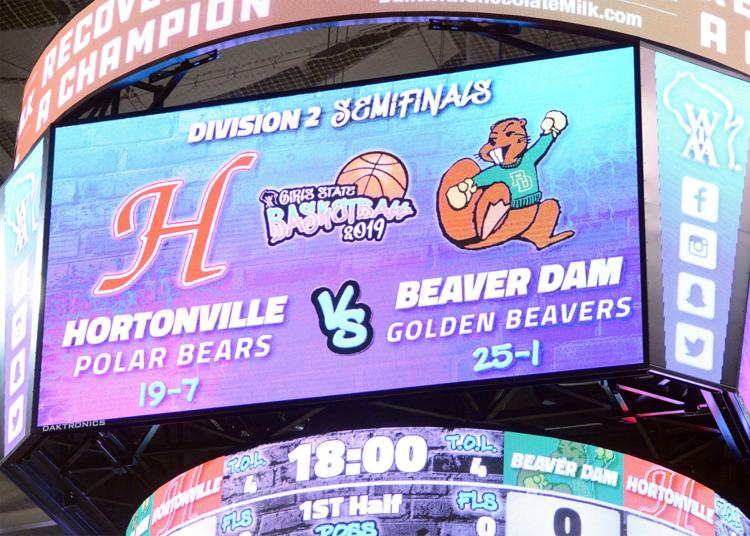 Beaver Dam student section.jpg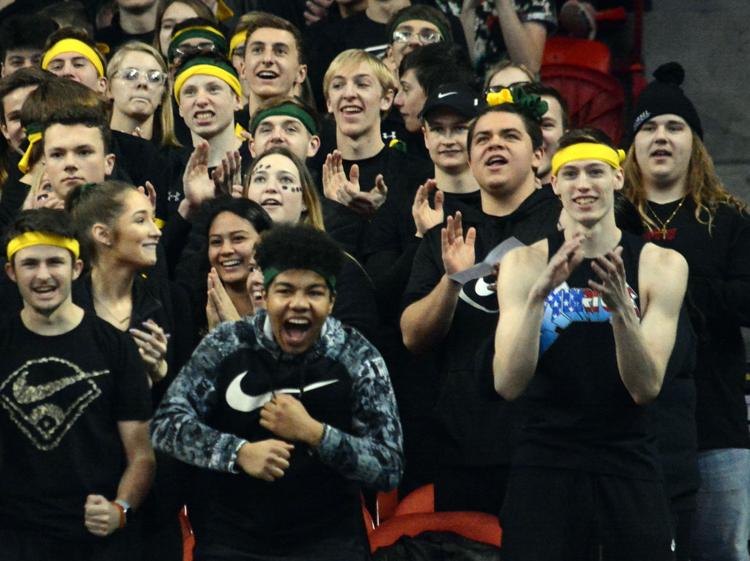 Kamy Peppler.jpg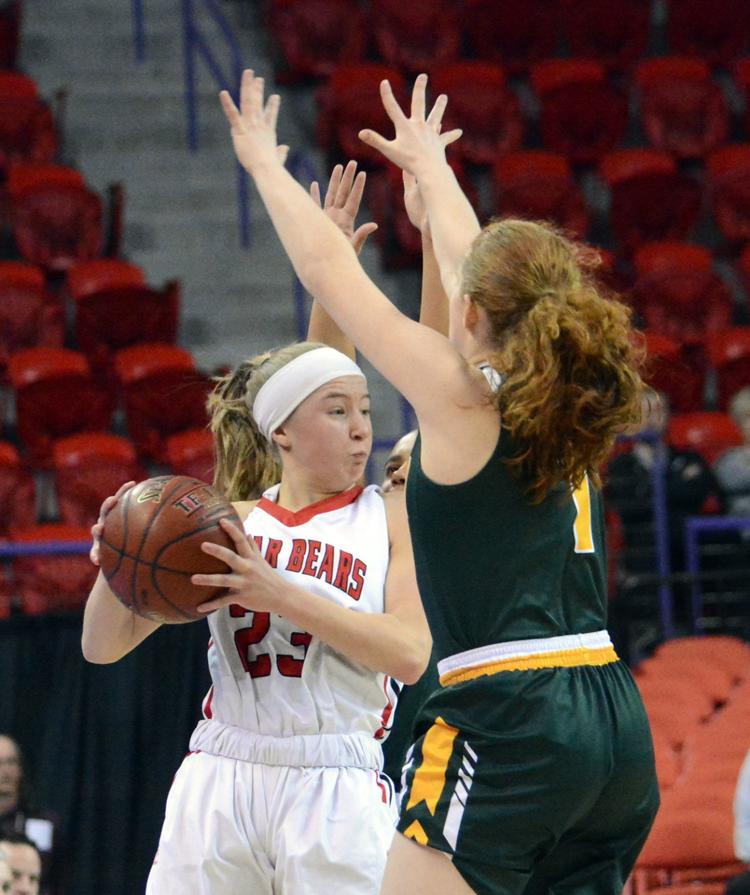 Natalie Jens.jpg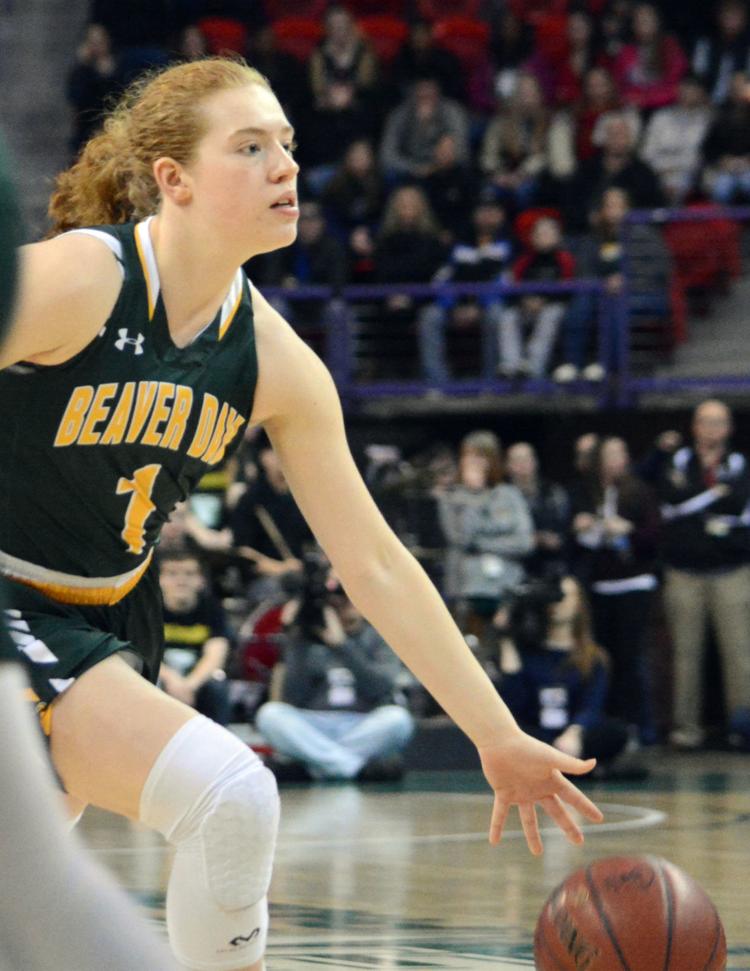 Tara Stauffacher 2.jpg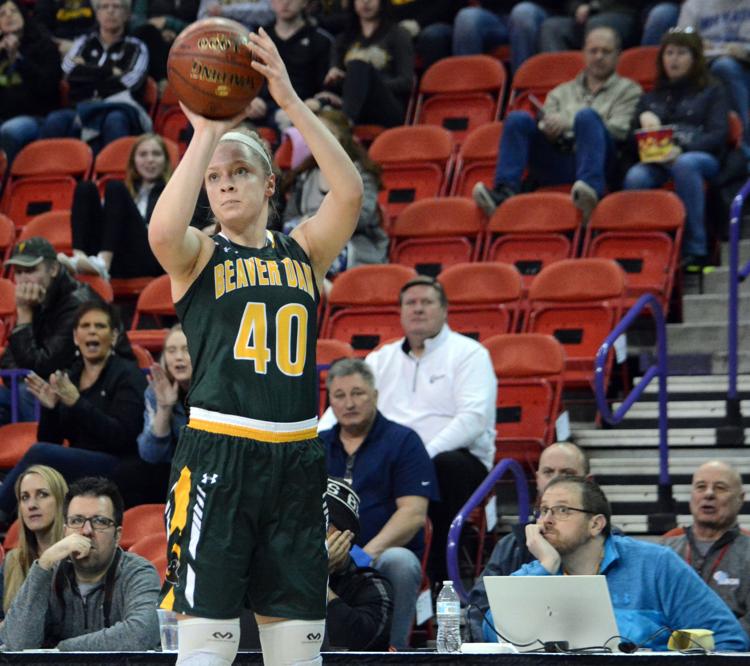 Jada Donaldson.jpg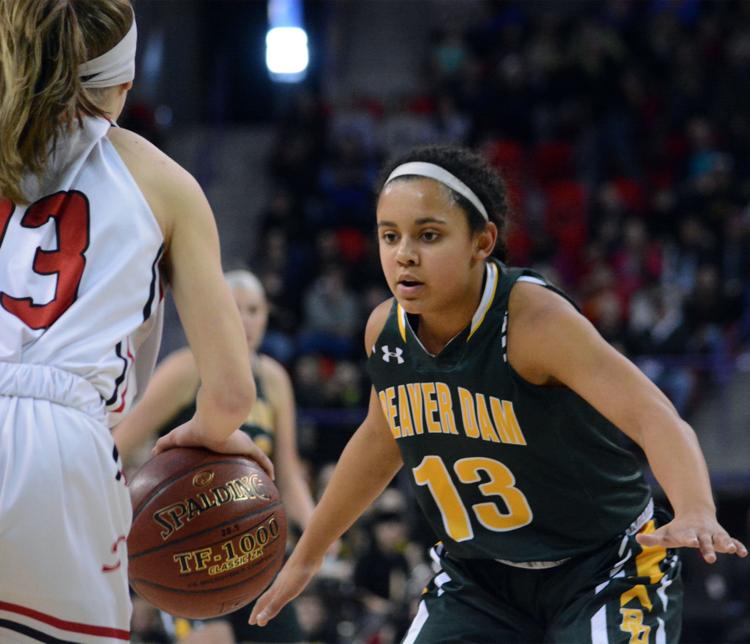 Maty Wilke 3.jpg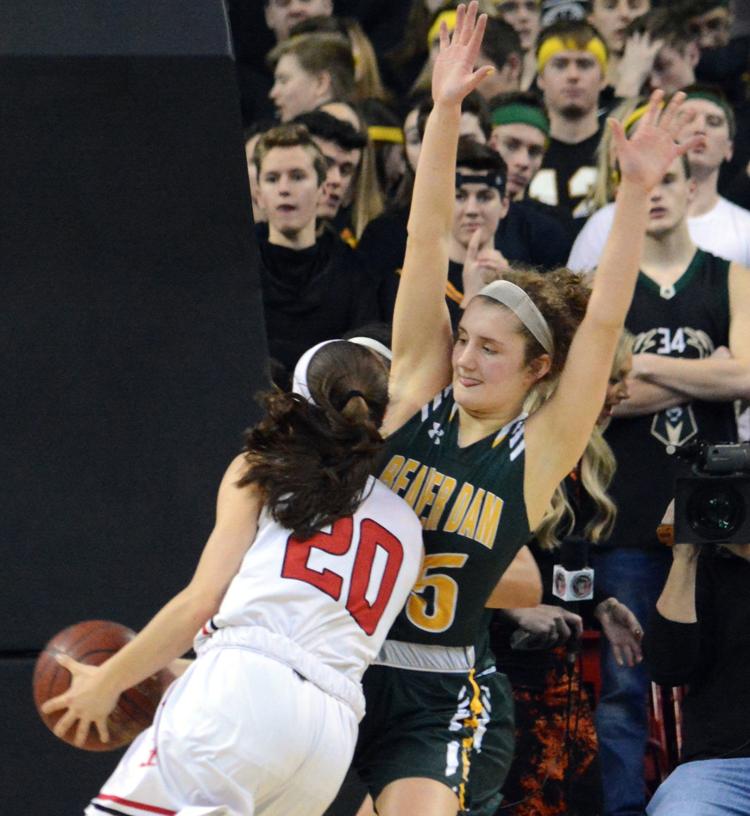 Jada Donaldson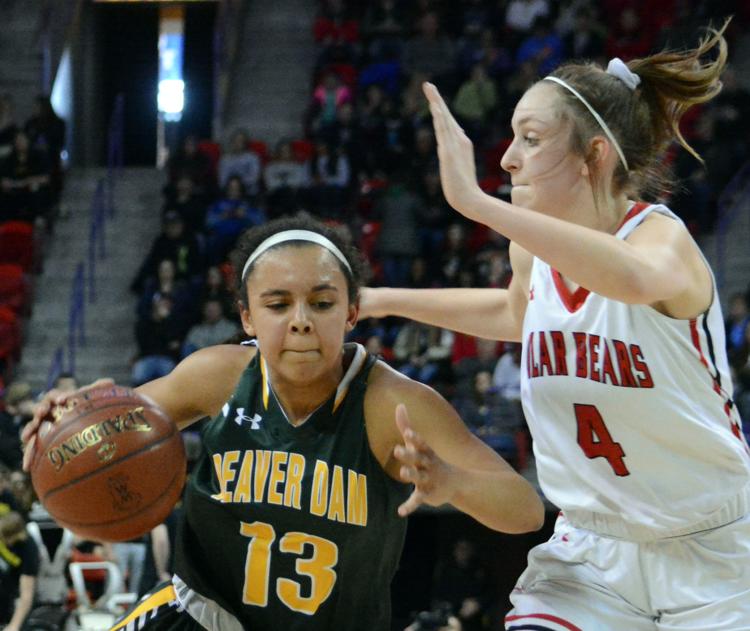 Aly Van Loo 2.jpg
Paige Schumann.jpg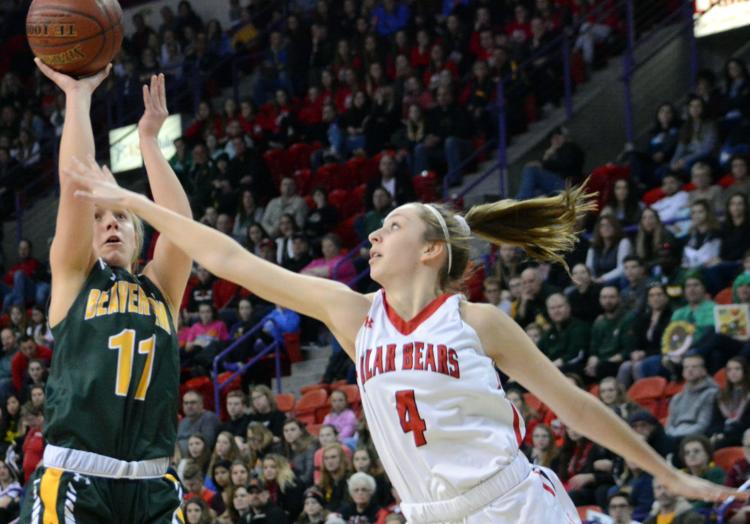 Lyric Johnson.jpg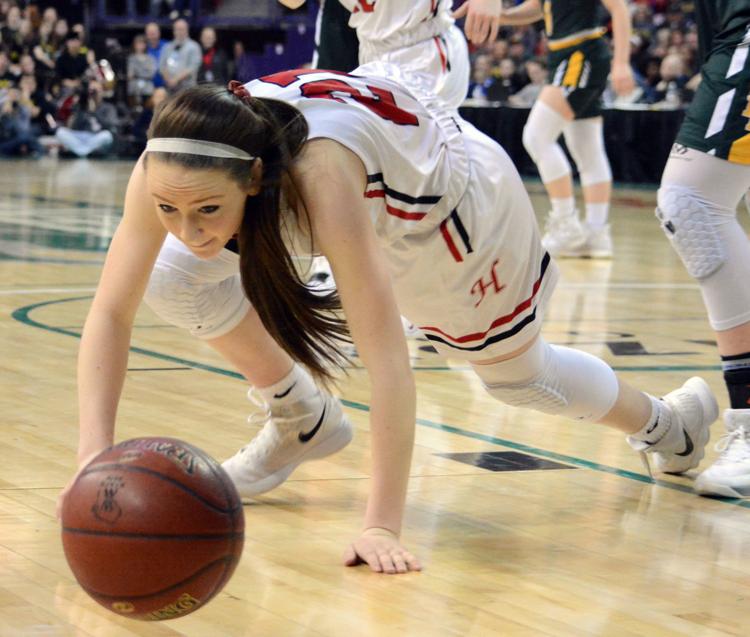 Jada Donaldson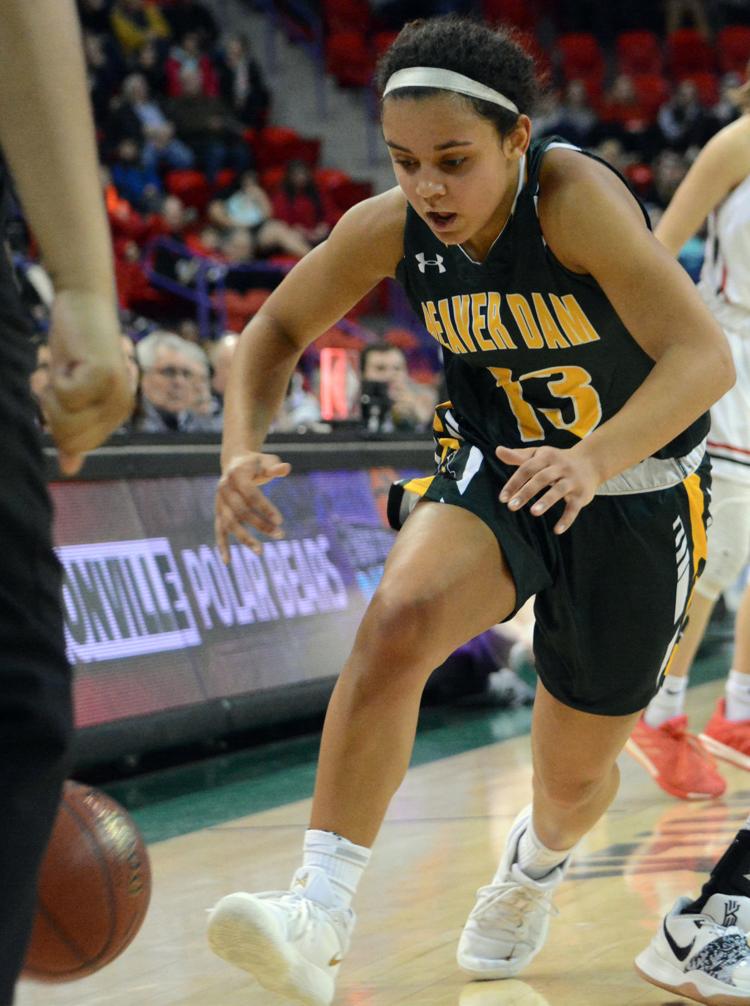 Tara Stauffacher 3.jpg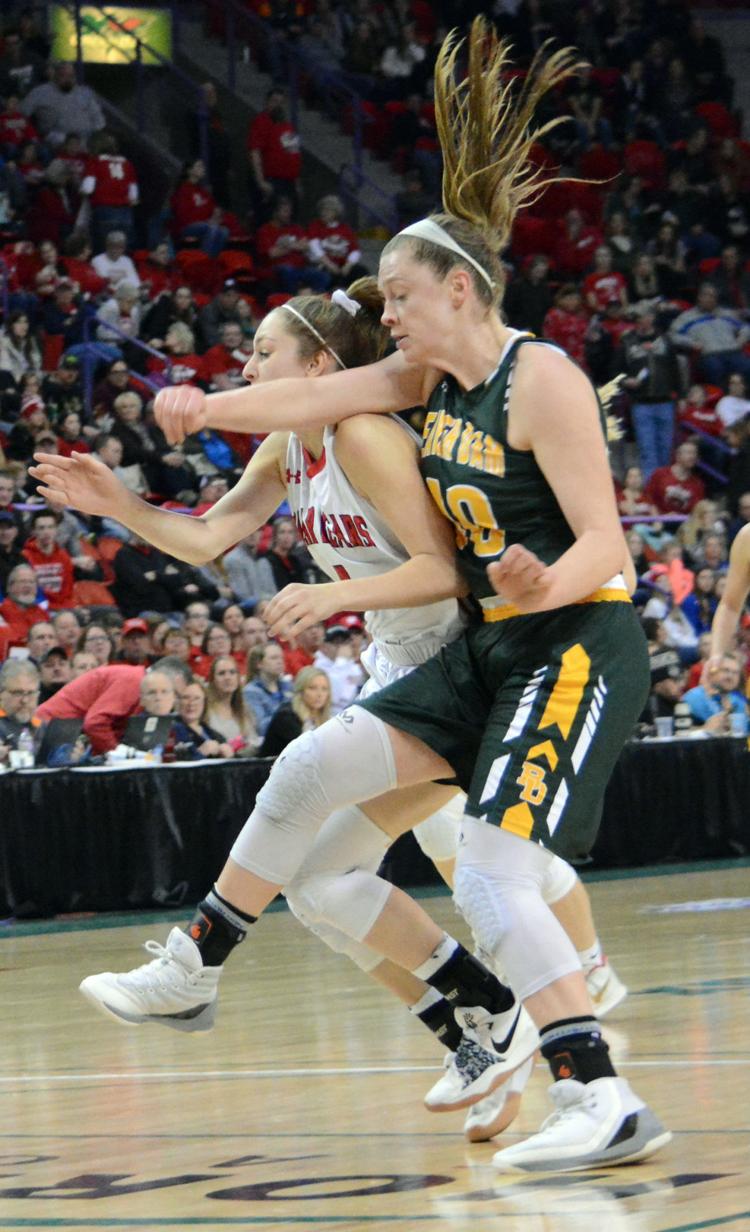 Natalie Jens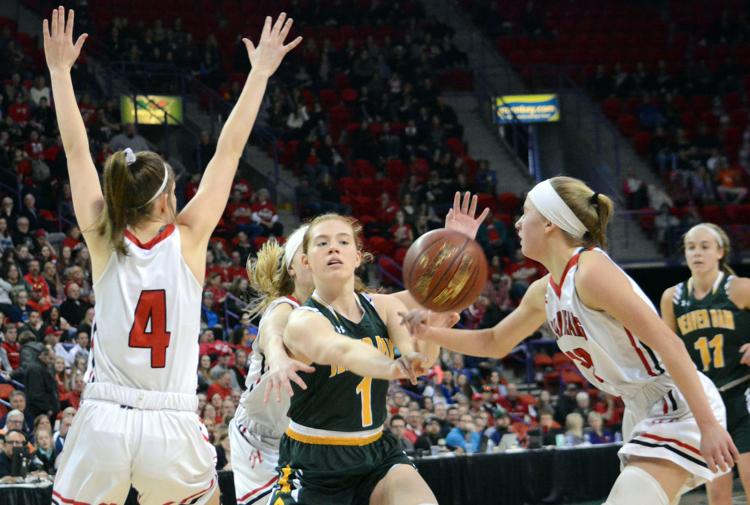 Carley Burchardt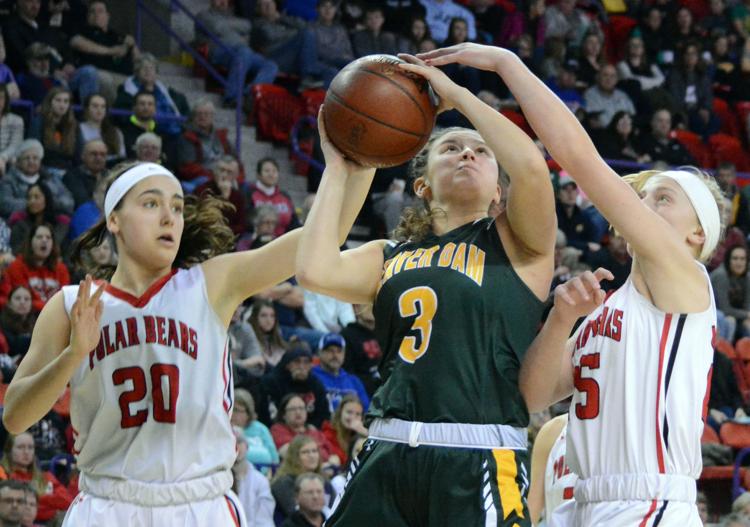 Rachel Uhrich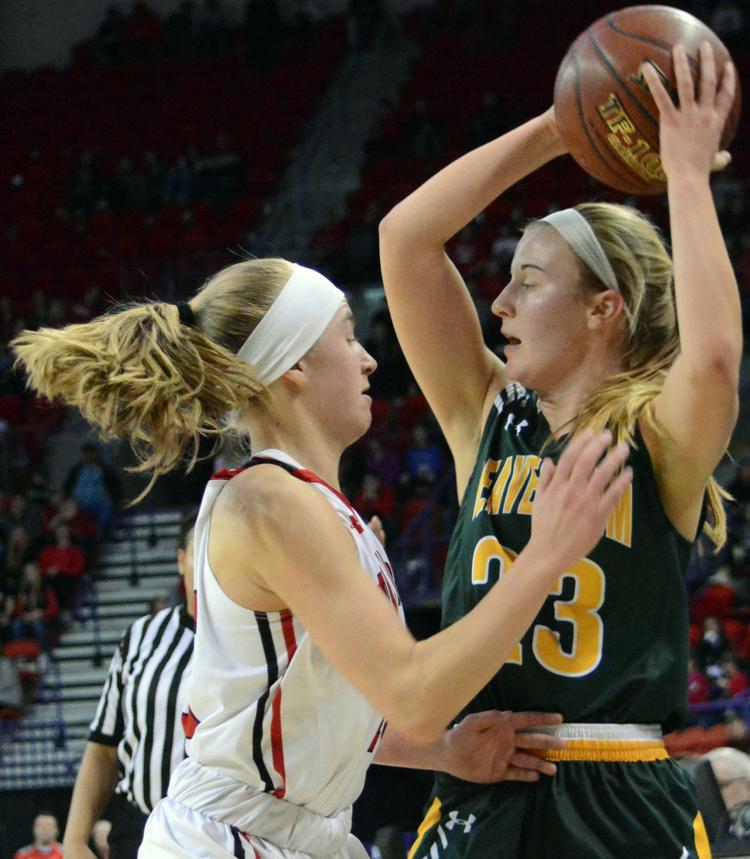 Aly Van Loo 3.jpg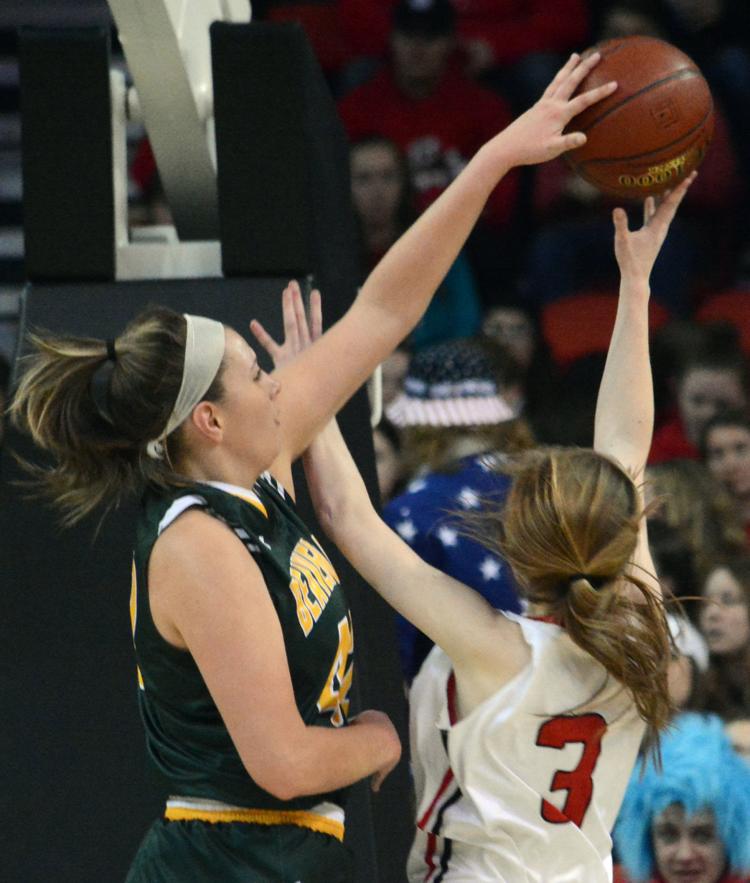 Avery Stonewall.jpg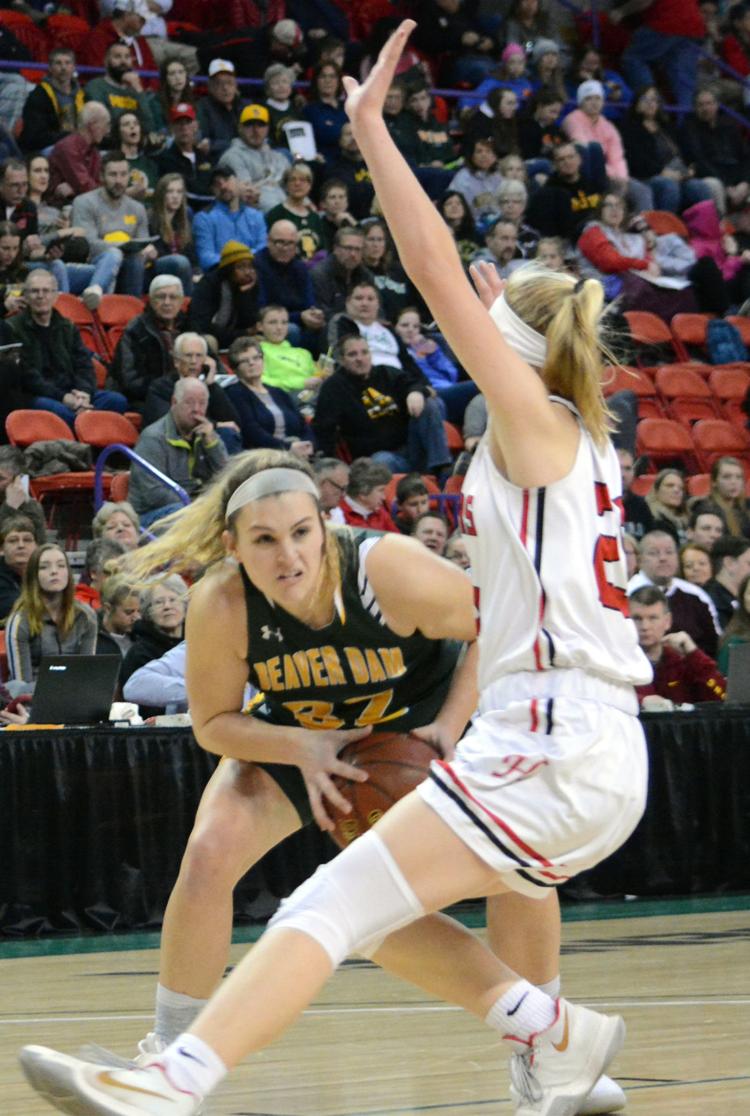 Jada Donaldson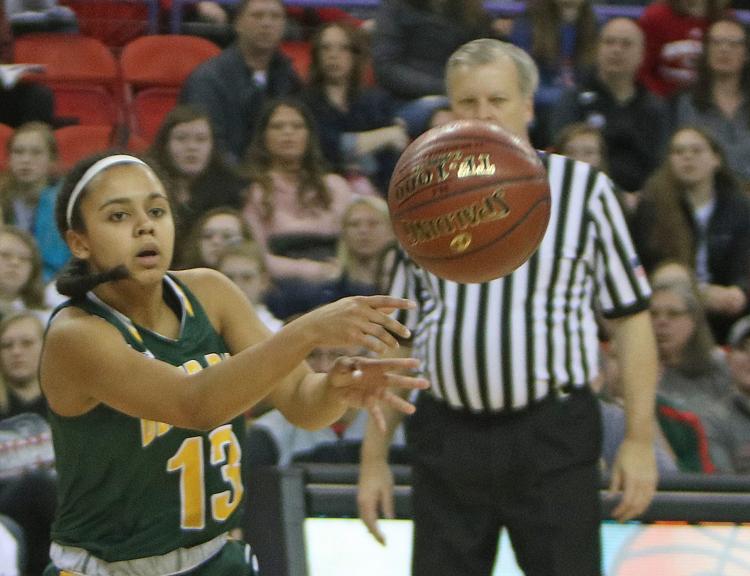 Paige Schumann, Morgan Jensema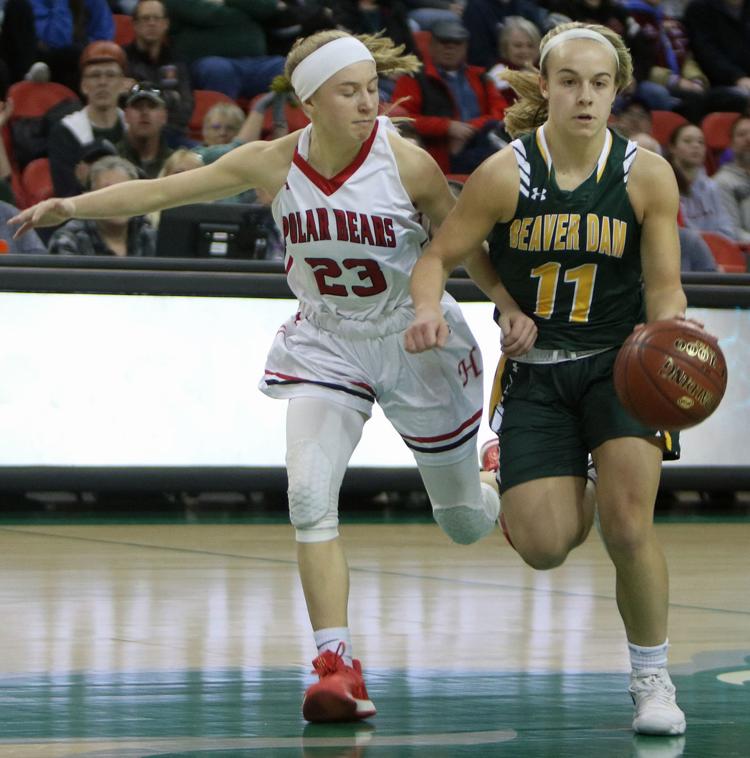 Scoreboard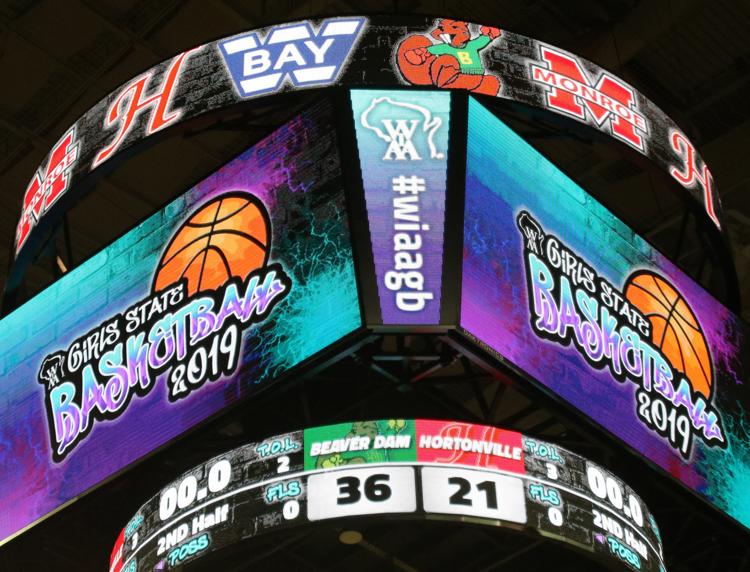 Tara Stauffacher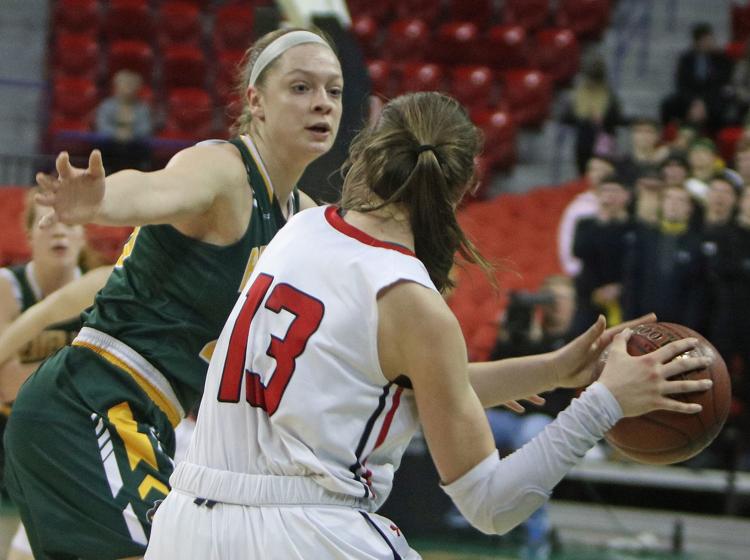 Follow Dan on Twitter @Danny_Larson_8 or contact him at 920-356-6753.