It wasn't supposed to end like this for Maty Wilke.
The senior on Beaver Dam's prep girls basketball team, who had accomplished so much over her first three years, was supposed to go out in style, by putting an exclamation mark on the end of her storied high school career before moving on and continuing with the University of Wisconsin women's basketball program.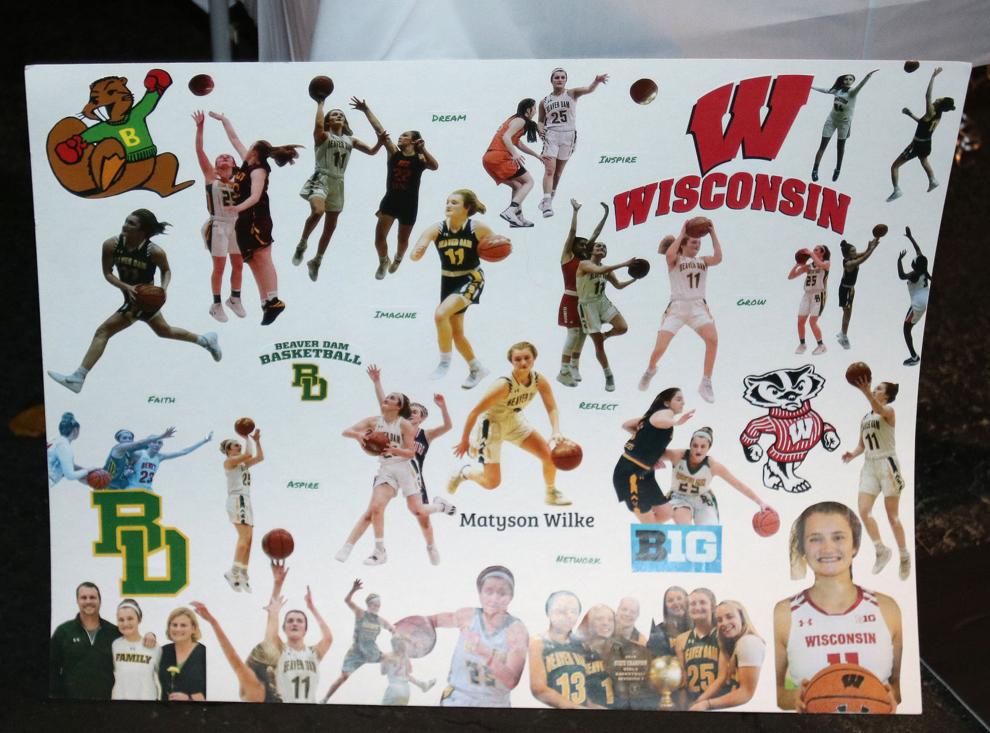 But the versatile 5-foot-10 guard suffered a torn ACL in the eighth game of the season, spoiling the party.
That didn't mean she didn't have a big impact on the team, though. Quite the opposite, actually.
Prior to going down, she was averaging 21.8 points, 8.6 assists and 6.1 rebounds per game.
After going down, she became an assistant coach of sorts.
For her efforts, not just this year but throughout her time in high school, Wilke is being honored by the Daily Citizen with a career accomplishment award.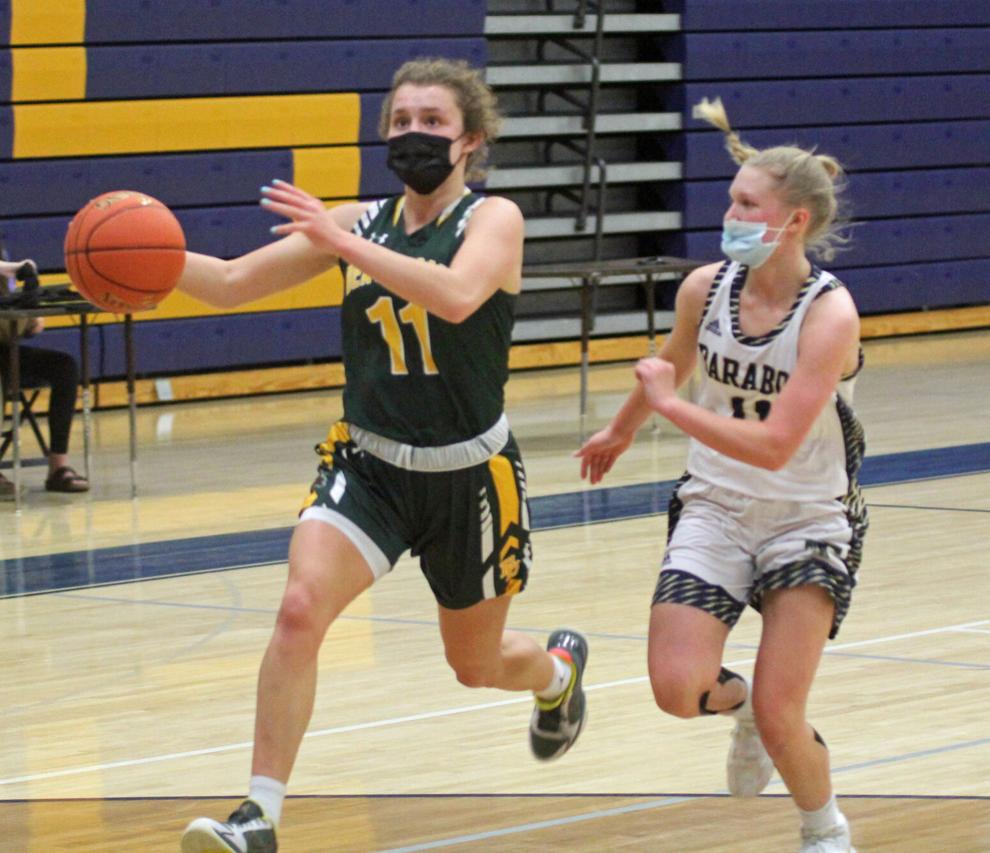 "Obviously, sitting on the sidelines is not easy. It was extremely hard," she said in an interview earlier this week. "I had so many goals, especially for this year — my expectations were really high. So just not being able to put on the Beaver Dam jersey and play for my town and my family and friends was extremely hard."
Understandably so. But in the same way she always has — a big reason she was able to help lead Beaver Dam to back-to-back WIAA Division 2 state titles in 2018 and 2019, giving BD three in a row overall to tie four other programs as the only ones to win three in a row — Wilke kept a team-first mentality after getting hurt.
She didn't sulk, at least not in front of her teammates.
"On the court, I consider myself a leader. Growing up I've learned that there's multiple ways you can impact the game other than scoring, and I believe even this year I was able to do that — just not in stats," she said. "It was kind of, I guess, a coaching role. It took me a bit to get that perspective.
"I did have to take off a few practices to get my mind ready, just to gather myself and my emotions. As a team player and leader, I wanted to be positive for my team. And I knew they were kind of struggling too, so I didn't want them to have to see that."
With Wilke's positive attitude and basketball IQ as an asset, the Golden Beavers were able to win regionals for the 12th year in a row (they didn't add to their streak of 11 straight conference titles because the Badger North Conference didn't have a league schedule as a result of the COVID-19 pandemic) and finish the season 22-3 after a loss to Germantown in the Division 1 sectional finals (they were moved up from D2 to D1 because of the number of teams in the state sitting out the winter due to the pandemic).
To put in perspective just how incredible of a run it had been for Beaver Dam during Wilke's career, the loss to Germantown was the Golden Beavers' first postseason defeat with her as part of the program (they also advanced to state in 2020 but didn't get to play in the state semifinals because the tournament was abruptly called off due to the pandemic just gaining steam) and ended a 24-0 run overall since losing in the sectional finals in 2016.
All told, Beaver Dam was 86-6 with Wilke on the floor and the only loss to an in-state opponent (because the other five were against elite teams from out of state) was to La Crosse Aquinas in January of 2020.
She not only helped foster the continued success of the program once she got to high school starting with the 2017-18 season, but the way she's carried herself — on the court and then off it after getting hurt — has left new seeds planted for it to keep on blossoming.
"Maty's basketball knowledge, and everything she's done throughout her career, gave a good model for to our younger kids as far as what it takes to be successful — just her work ethic and the way she goes about things. So I think that was a big thing," Beaver Dam coach Tim Chase said of Wilke's leadership while injured. a period in which she also ran some drills of her own at practice. "And then just being able to talk to them, and the younger kids looking up to her and trying to emulate as many things as she did. She really has a future in that type of role because she loves the game of basketball, and her basketball IQ is off the charts."
Wilke, who said her rehab is going great and there haven't been any interruptions to the timeline for recovery, did admit that while she put on a happy face, there were still times when her mind wandered and the injury consumed her thoughts.
"Honestly," she said, "during the season I was kind of grieving throughout the whole thing.
"Right after it happened I was kind of in shock. It took me a while to understand what was really going. It was weird — I don't think I've ever sat out any practices. The first ones were really hard because I was more angry and sad at that moment."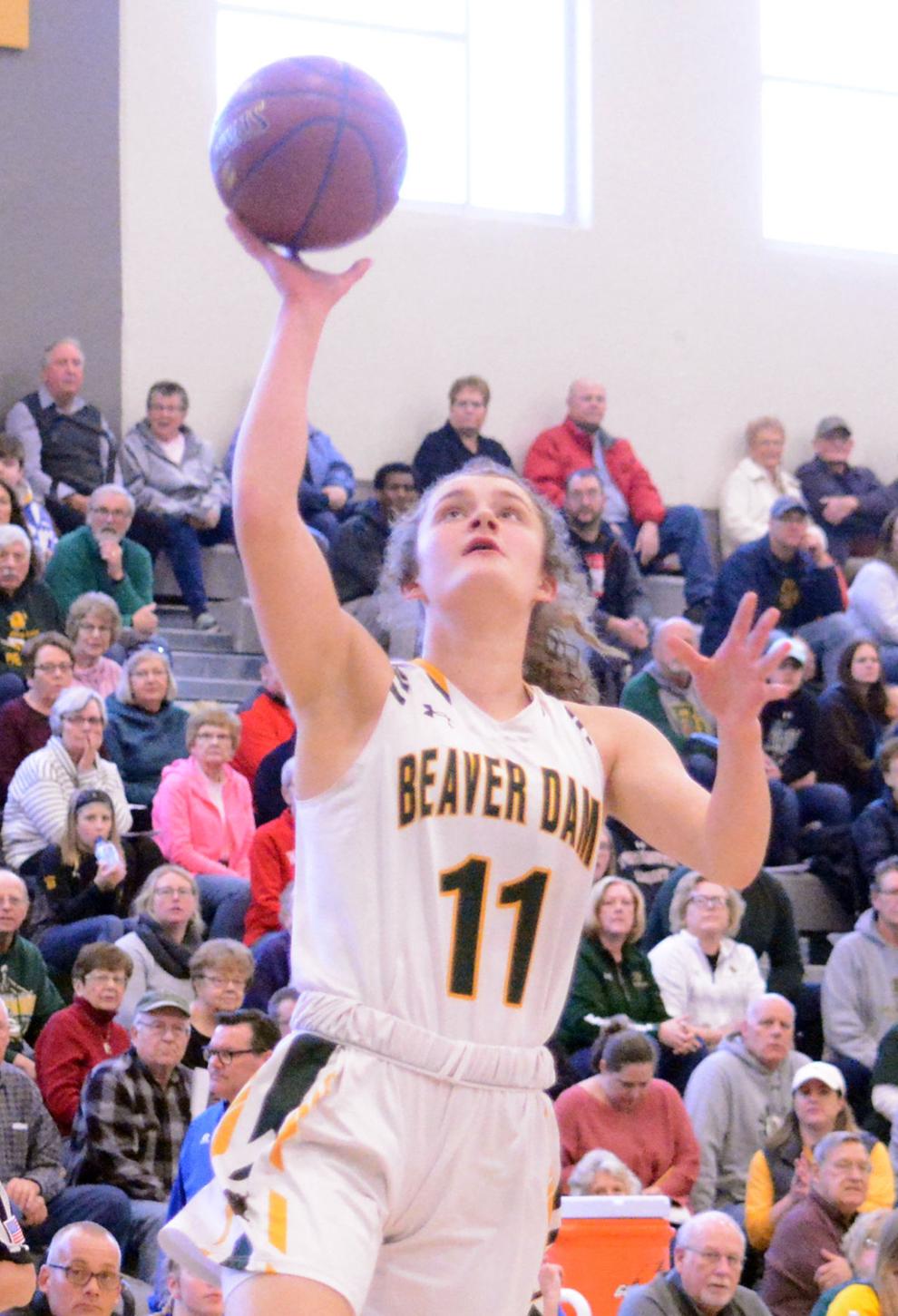 When the playoffs hit, things got a little harder to take.
"Because," she said, "the whole season that's what you're working up toward. So not being able to play in those games was extremely hard for me.
"But I love my teammates and my program, and even when you're playing there's so many other ways people can impact games. Mine was just sitting on the sideline and helping the coach and trying to add little tidbits to the younger girls and give them advice. And to be their emotional support and helping them with their confidence."
Not being on the court for the last 17 games of her career is about the only blemish — and given how she contributed in other ways during that time, blemish is probably too strong of a word — on Wilke's four-year high school résumé.
"I think Maty probably did more from a young age for Wisconsin basketball than any girl in the history of Wisconsin basketball," Chase said, zooming out even more. "She was playing youth basketball at a high level as a first grader, and then kept on playing all the way through."
Wilke, an All-State selection in Division 2 by the Wisconsin Basketball Coaches Asssociation and a second team All-State honoree by the Associated Press this year despite the injury, got her first college scholarship offer — from NCAA Division I North Dakota — the summer before starting eighth grade.
And the offers — as the top recruit in the state and one of the tops in the country among the 2021 class — never stopped coming.
Her ability on the court, obviously, was what attracted so much attention.
"The thing that makes Maty such a special player is she does everything on the basketball court," Chase said. "There's a lot of kids who can score — and Maty can score with anyone; she can shoot it from the outside and she can get to the rim — but she rebounds, she passes, she can handle the ball and she defends as well as anybody. We've had a lot of great players in Beaver Dam, but Maty's definitely, in every facet of the game, as good as anyone we've ever had."
She owes a lot of it to how deeply she's invested in getting better, going all the way back to when she was really little.
"A lot of people say they like basketball. Maty Wilke just loves basketball — and she always has," Chase said. "Watching her when we went to state in 2010 and at the age that she was, just watching and taking everything in that was going on — so her love for the game I think is the one thing. And then a lot of people like to say that they work on their games — and we've had a lot of kids in Beaver Dam who have been tremendous with their work ethic — but Maty actually enjoyed the grind of doing the work to becoming a better player."
Wilke finishes out her time at Beaver Dam as not only the program's all-time leading scorer with 1,299 points, passing 2016 graduate Cassidy Trotter (1,159), but also second in rebounds (518) and steals (251) and fourth in assists (378).
Had she not gotten hurt, she would have easily passed Gina Utrie (546) for the all-time rebounding mark and would have possibly caught Trotter (316) in steals as well. Wilke would have needed to average 3.8 steals per game over Beaver Dam's final 17 games in order to get to 316 — less per game if the Golden Beavers would have beaten Germantown with her on the floor.
But the numbers — the state titles, even — aren't exactly what Wilke will cherish most from her time in a Beaver Dam uniform.
"I think probably for the rest of my life, or at least my basketball career, I'll always have a little thing in my mind of, 'Well, what if this didn't happen — what if I didn't get hurt?' I think there will always be some of those thoughts, but overall when I look back at why career and what my teammates and I have done for the town and the state, it just brings me joy," she said.
"It was just truly a blessing to play for Beaver Dam."
GALLERY: Photos of Beaver Dam senior Maty Wilke, a future member of the Wisconsin women's basketball program
Beaver Dam's Maty Wilke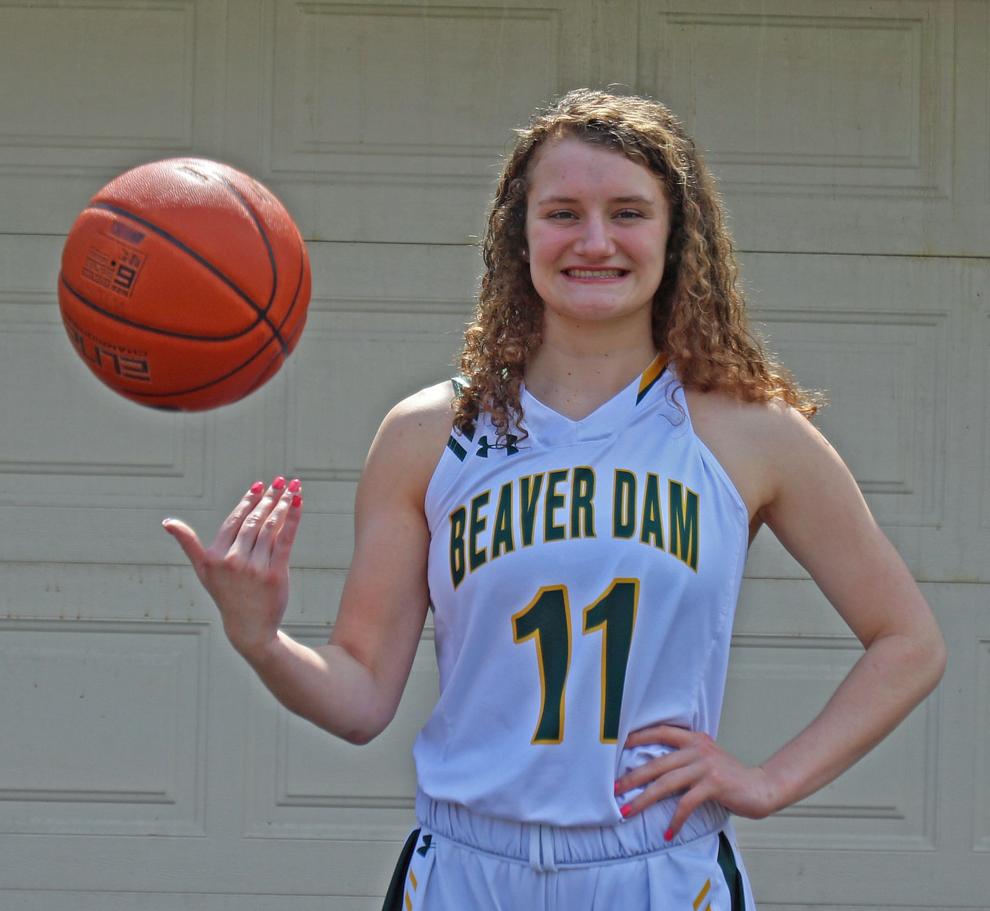 Maty Wilke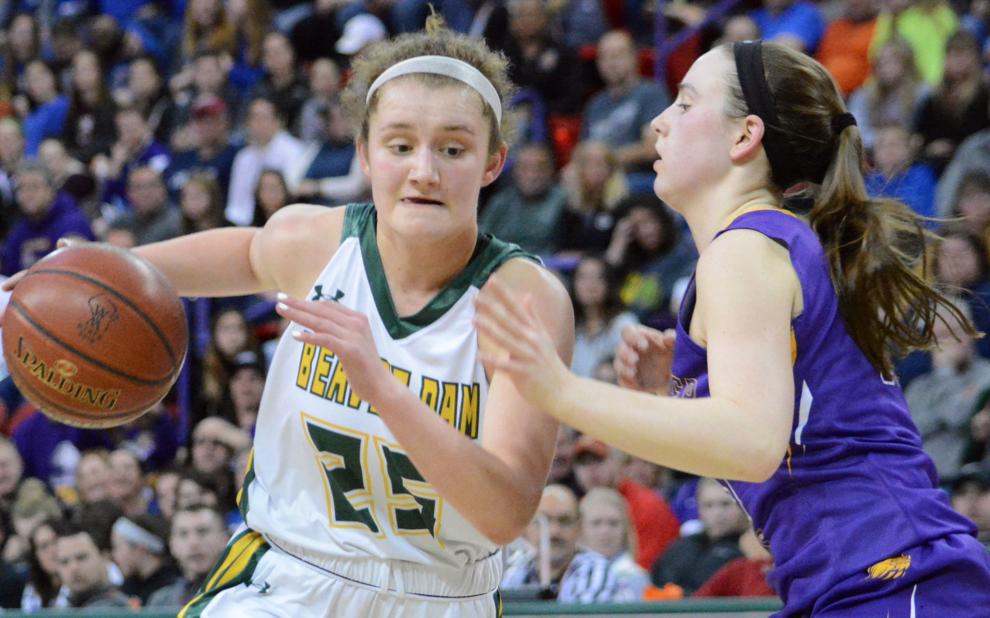 Maty Wilke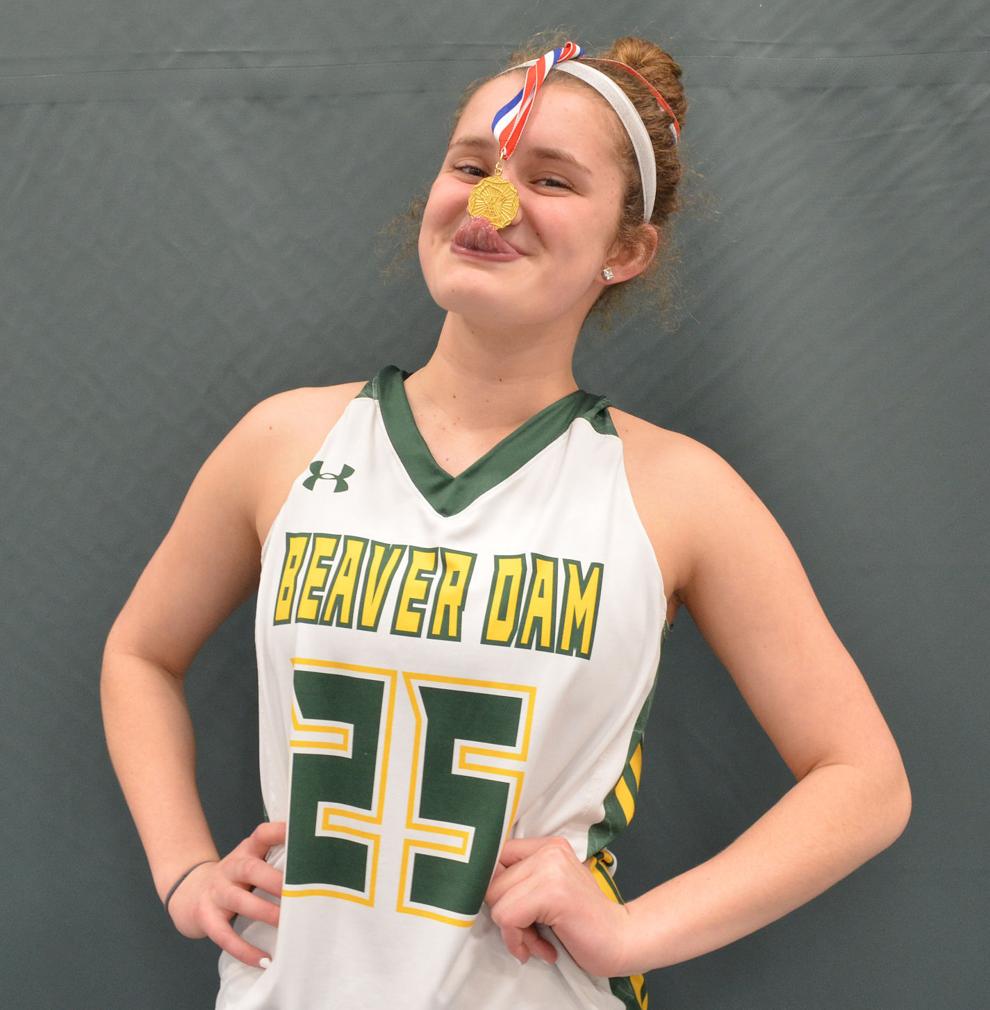 Maty Wilke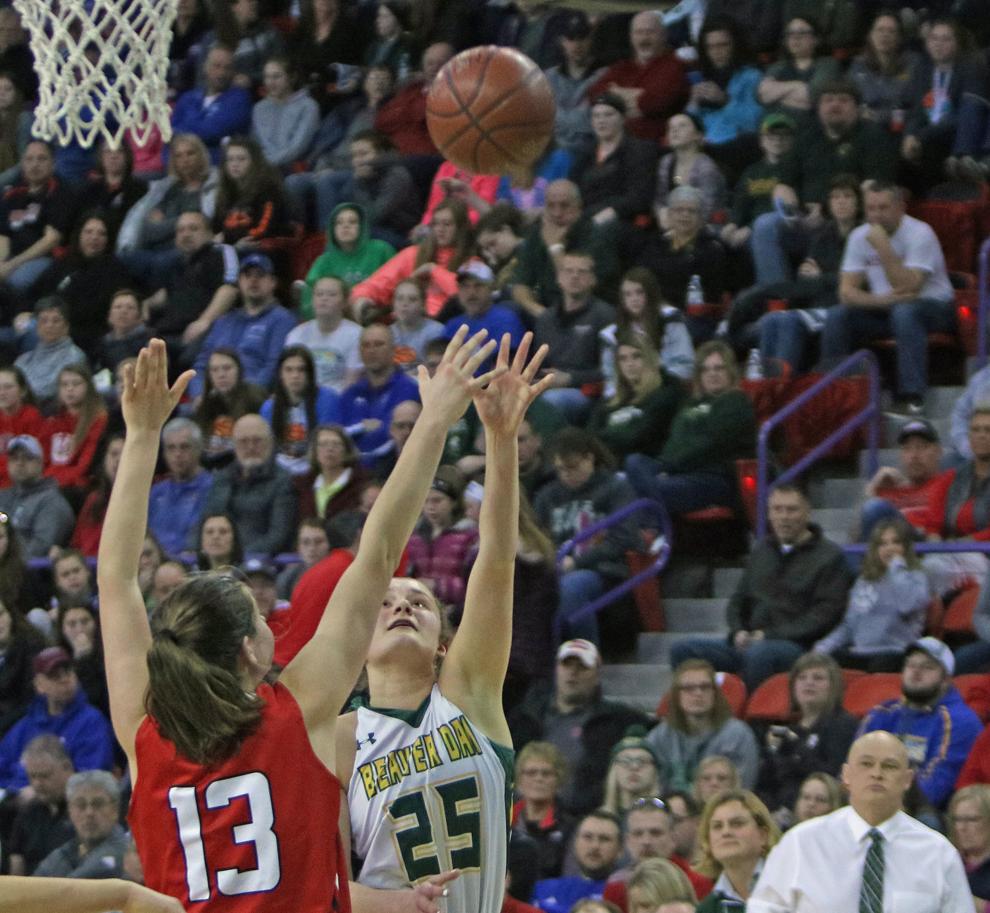 Maty Wilke.jpg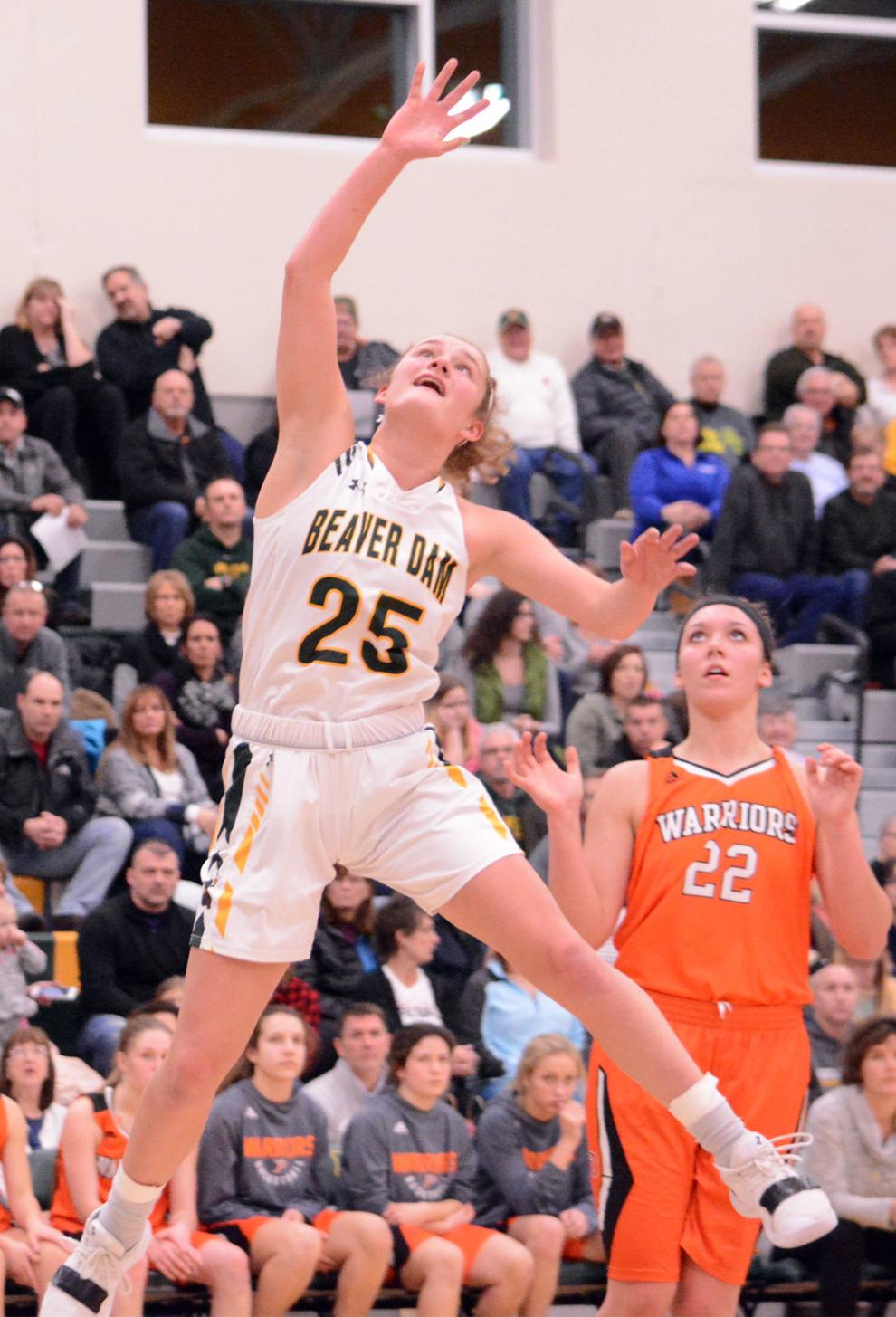 Maty Wilke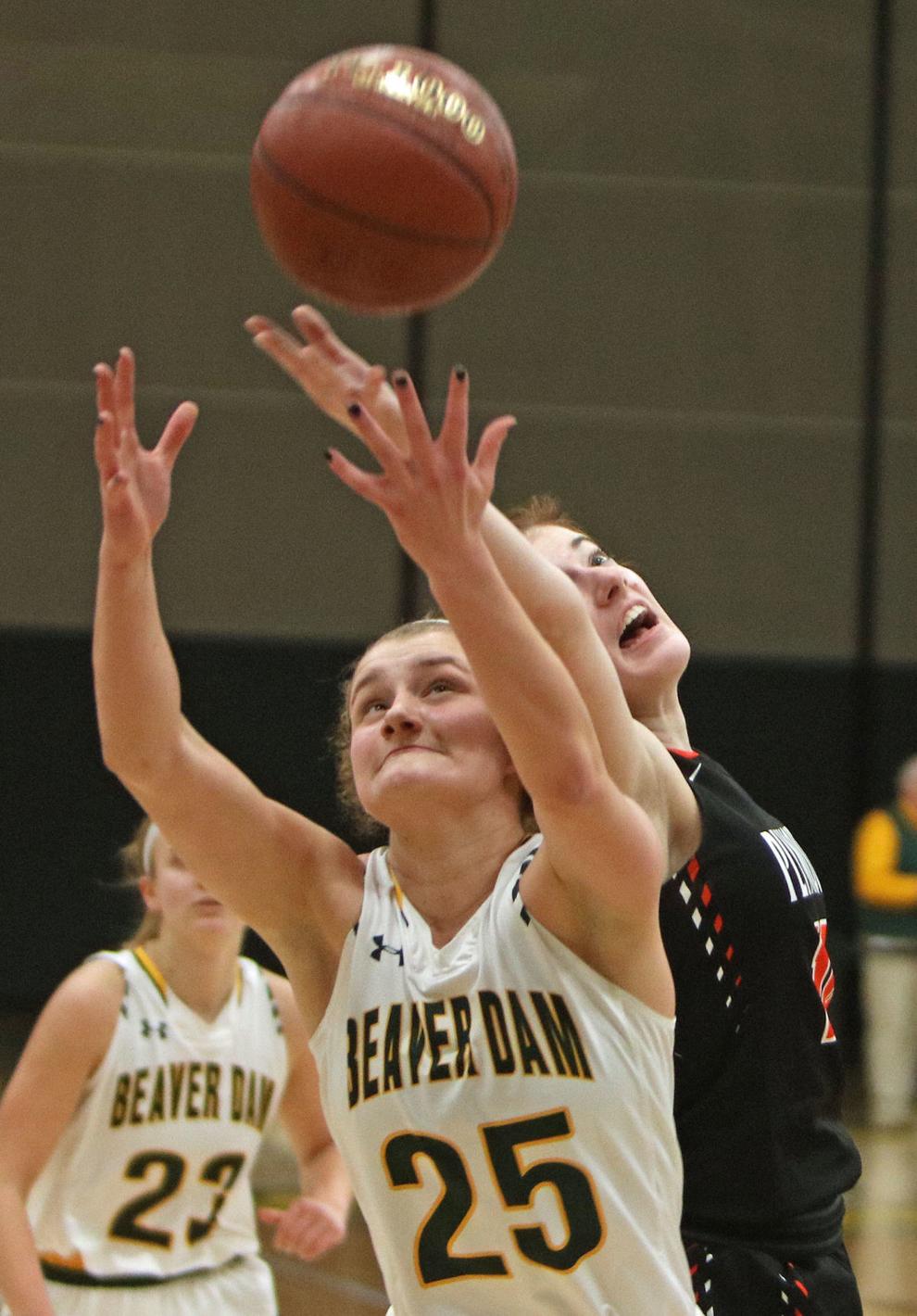 Maty Wilke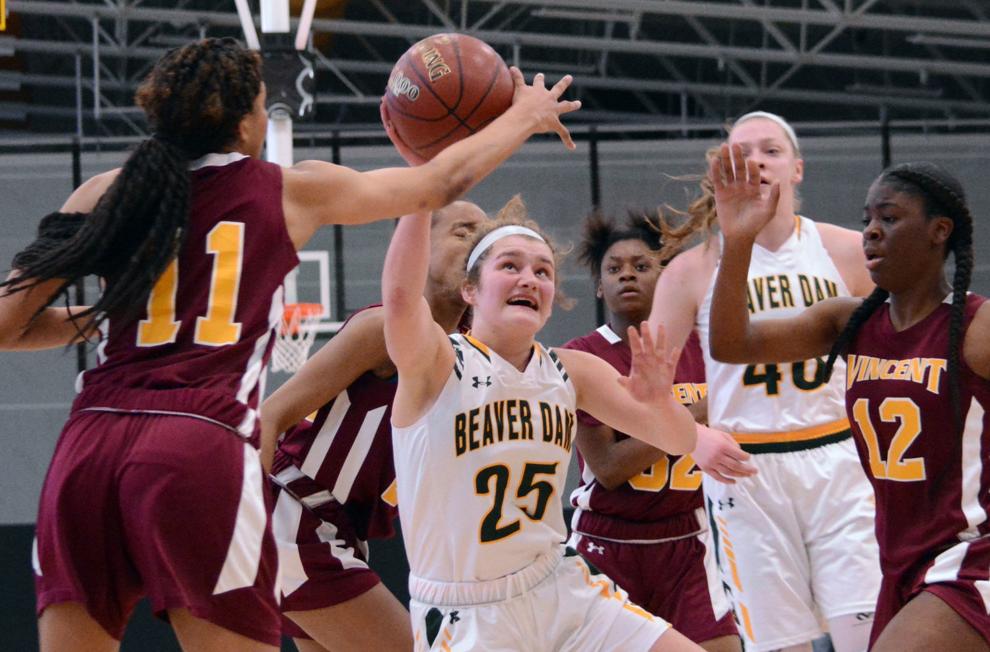 Maty Wilke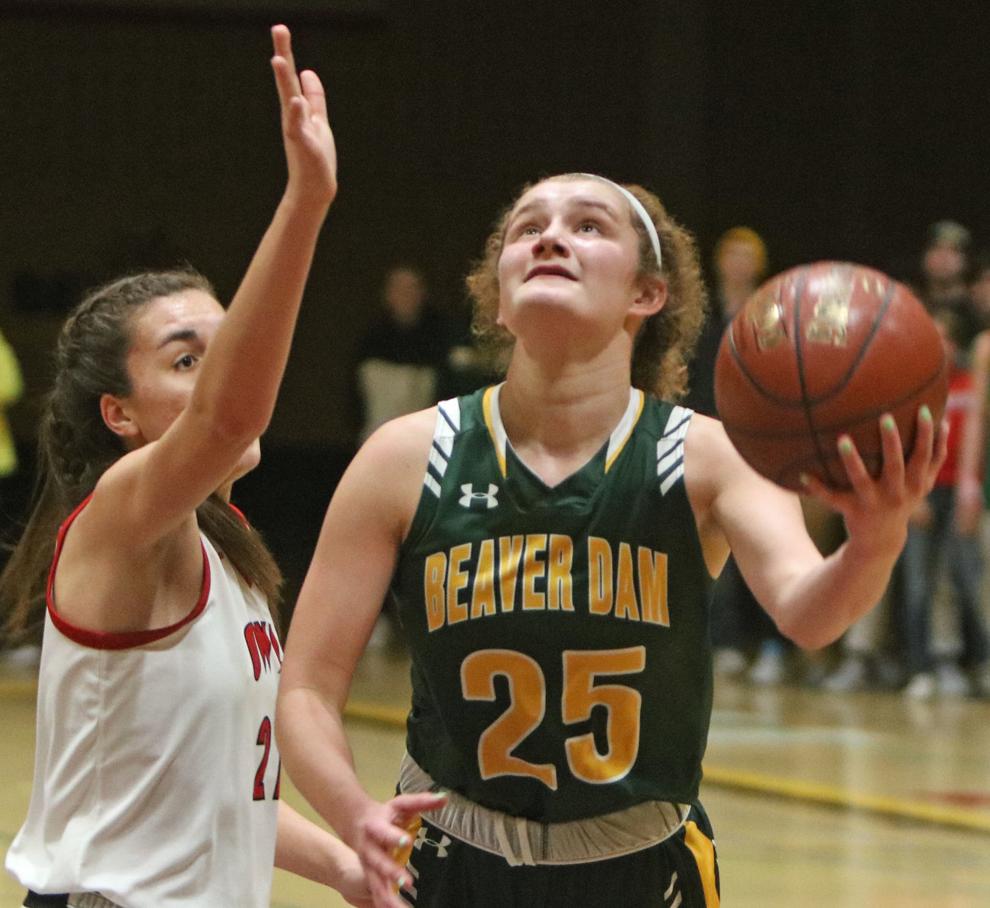 Maty Wilke drives.jpg
Maty Wilke shot.jpg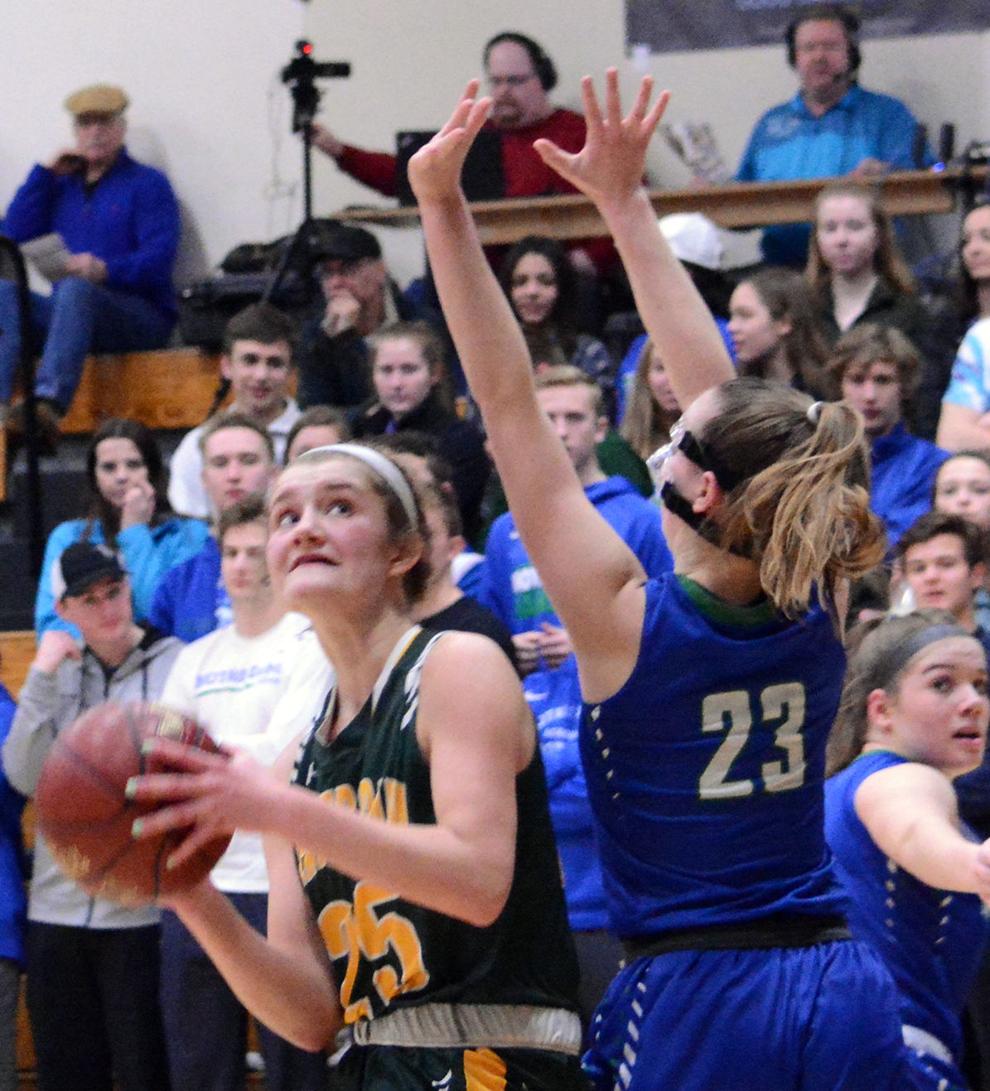 Maty Wilke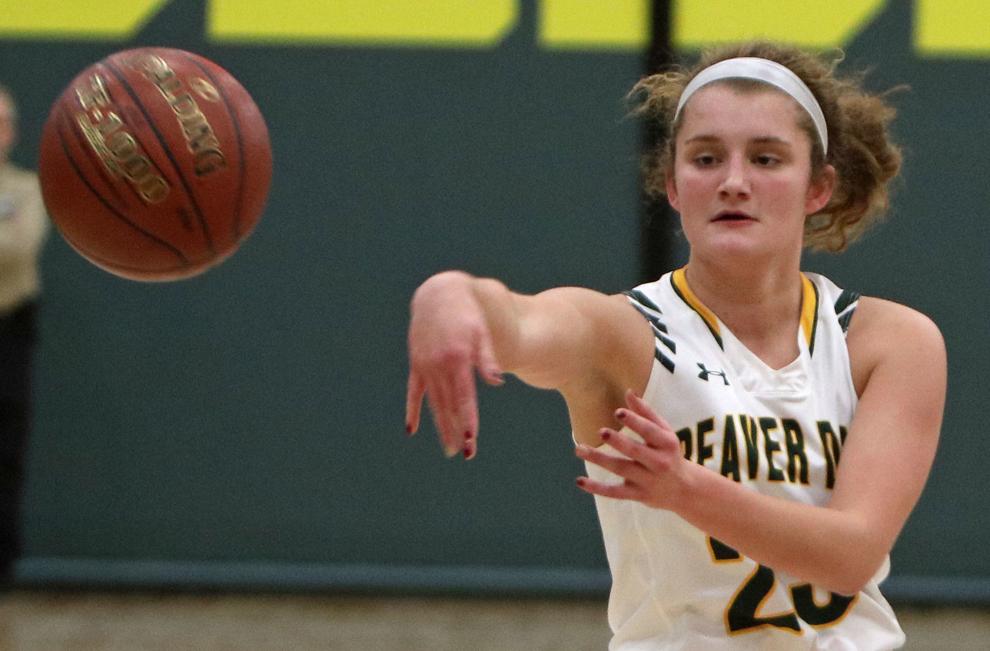 Maty Wilke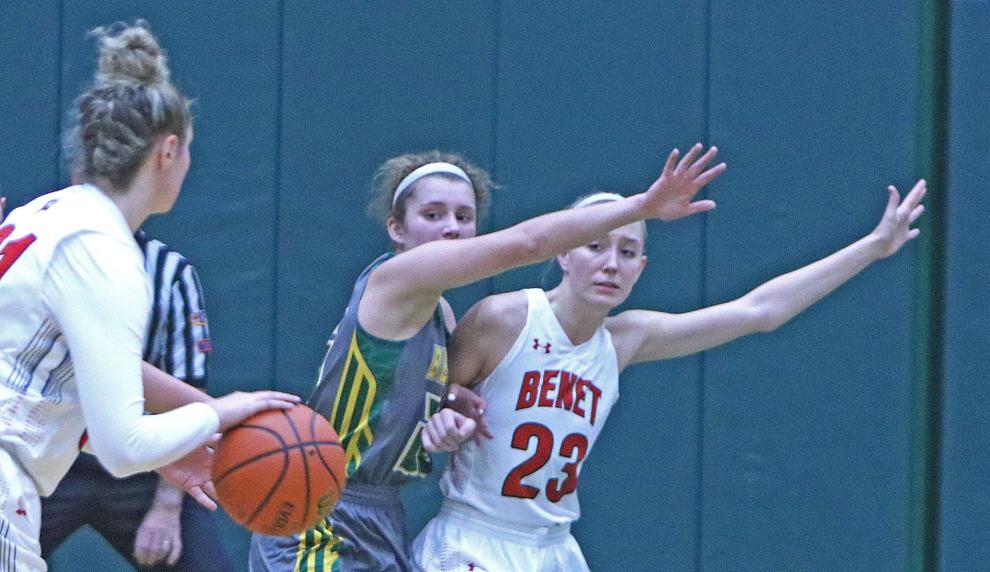 Maty Wilke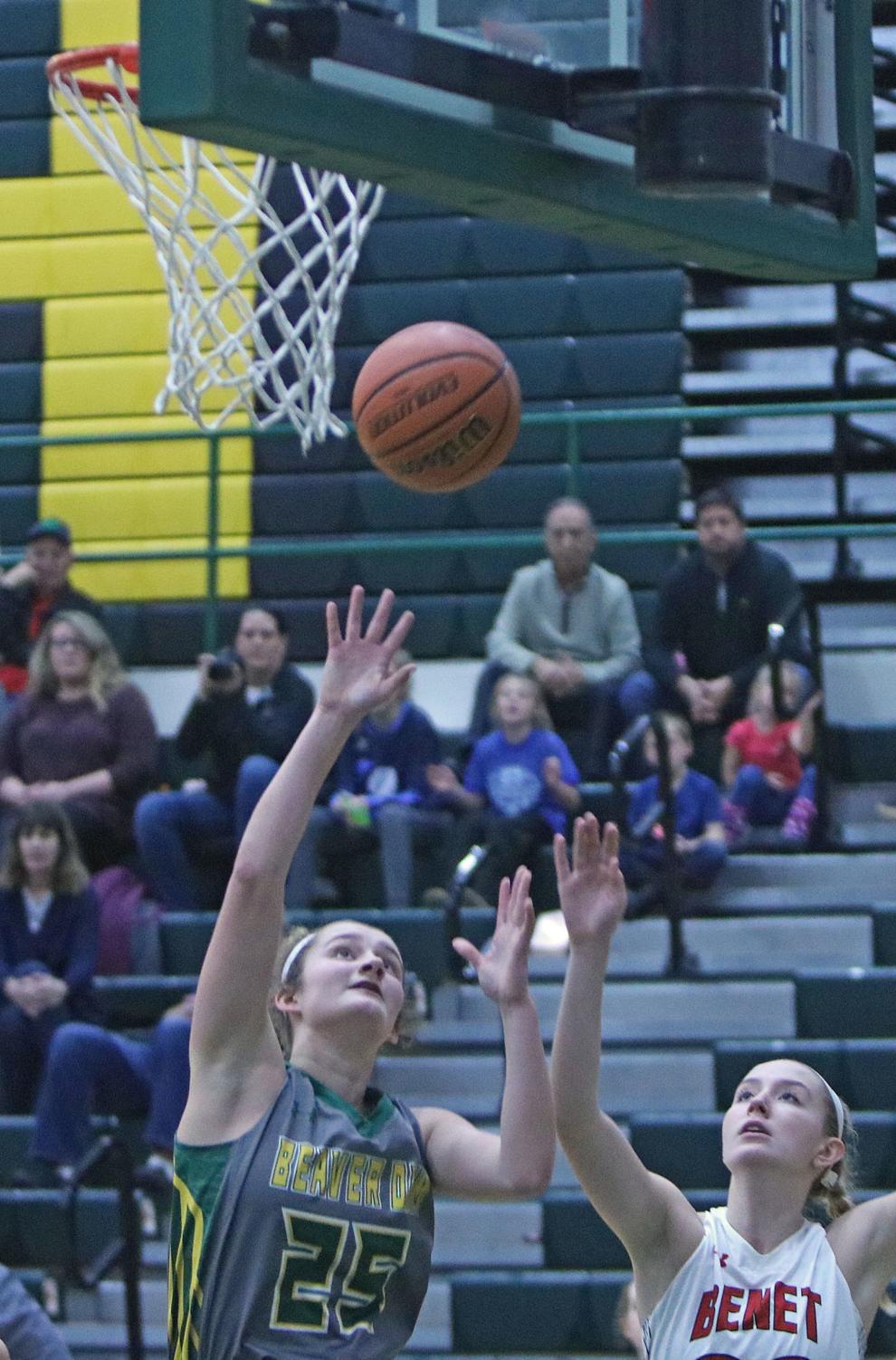 Maty Wilke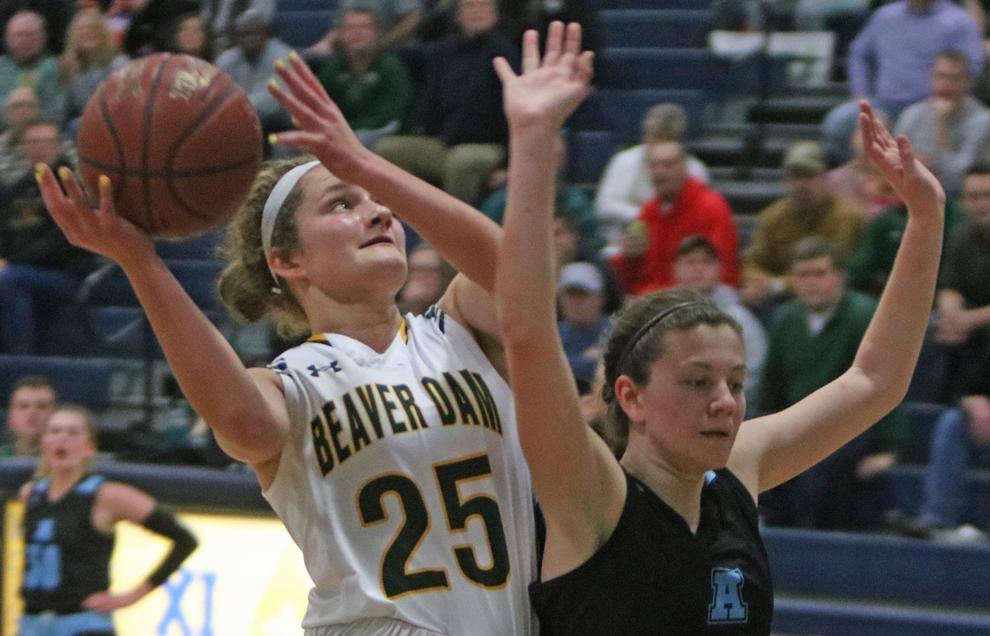 Beaver Dam Girls Basketball Team Celebrates Sectional Title

Maty Wilke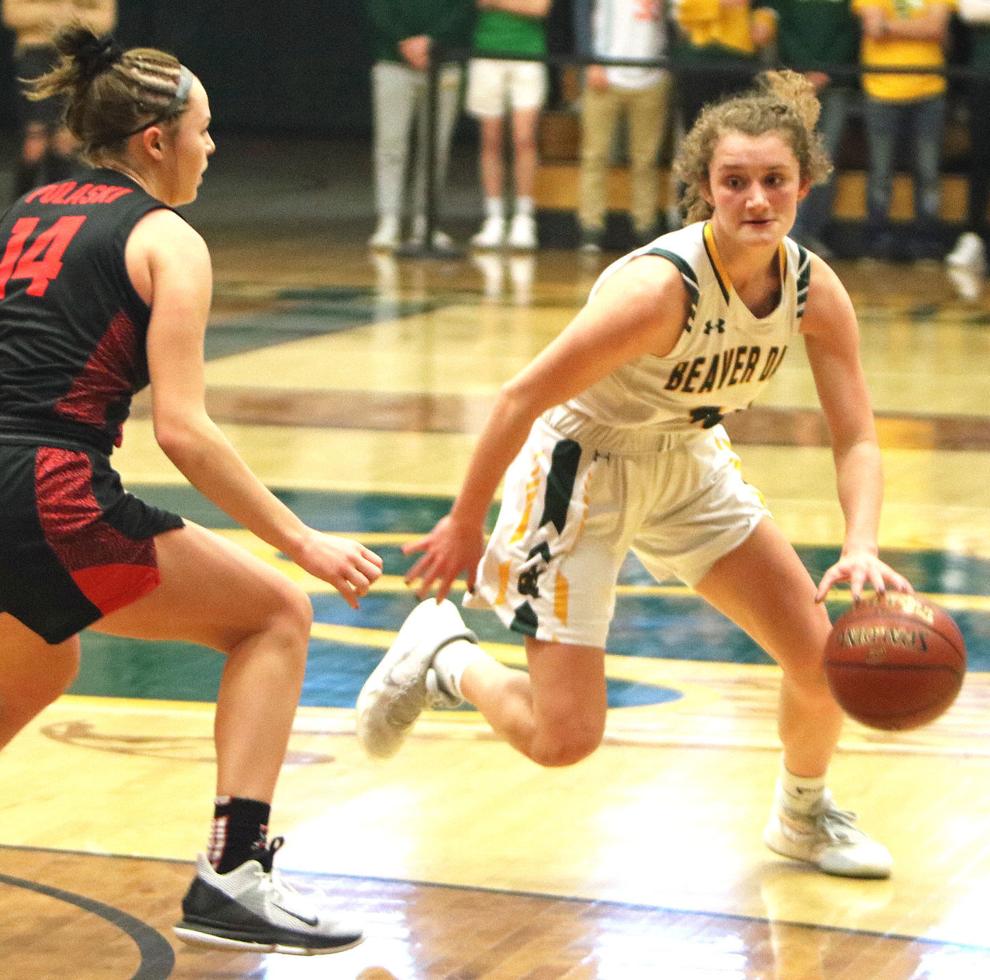 Maty Wilke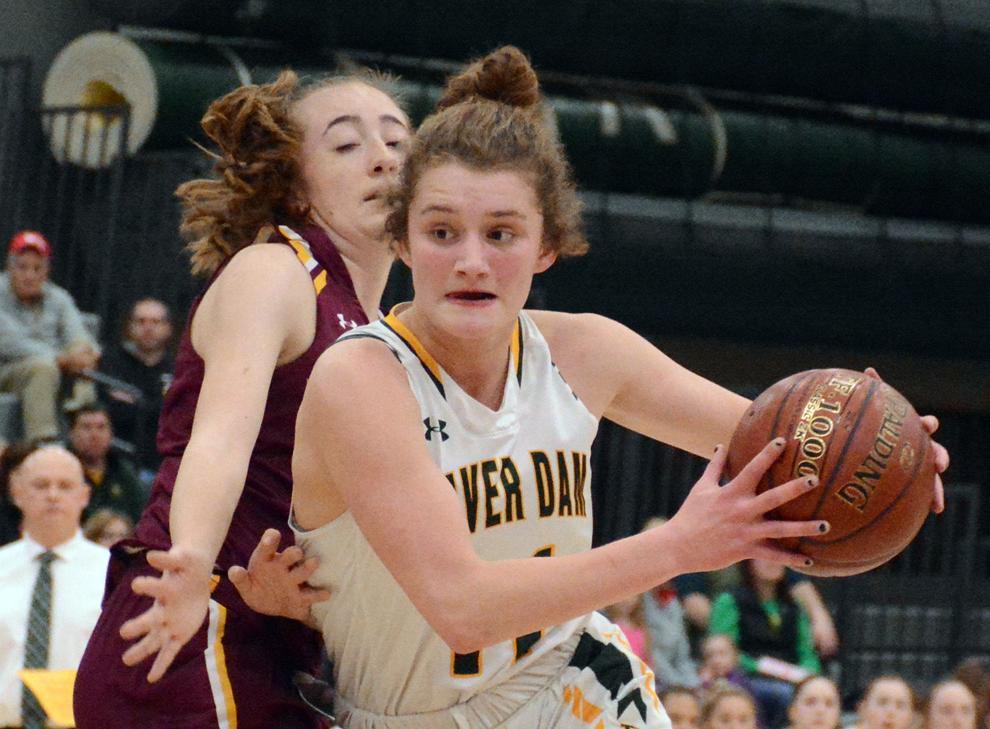 Maty Wilke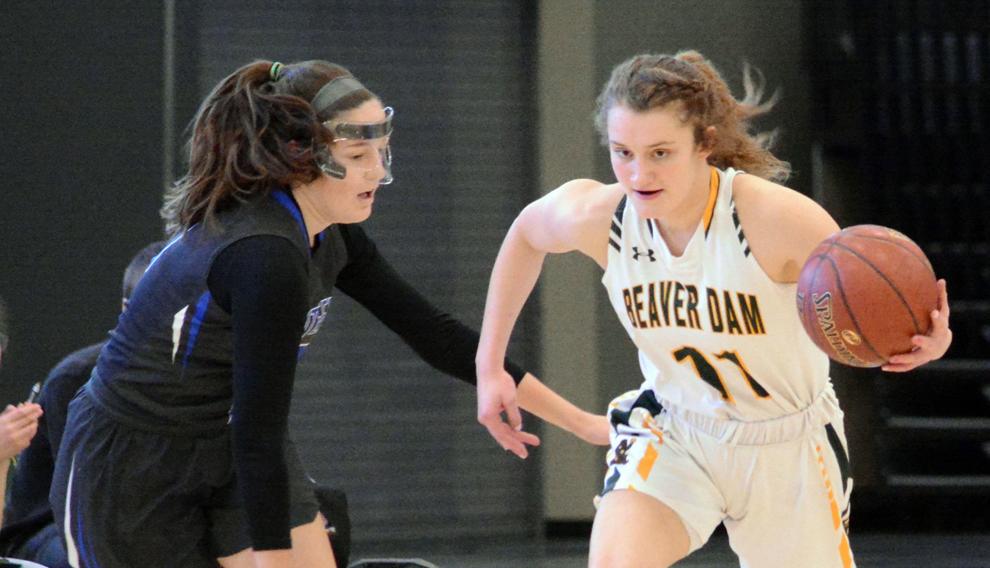 Maty Wilke Career Point No. 1,000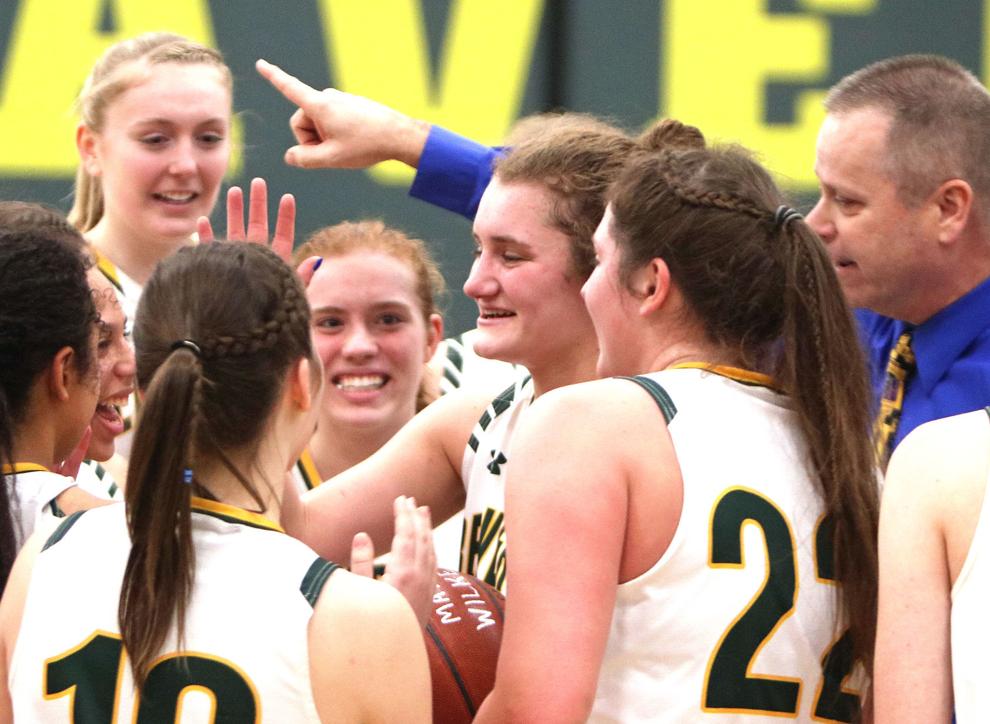 Kayla Bahr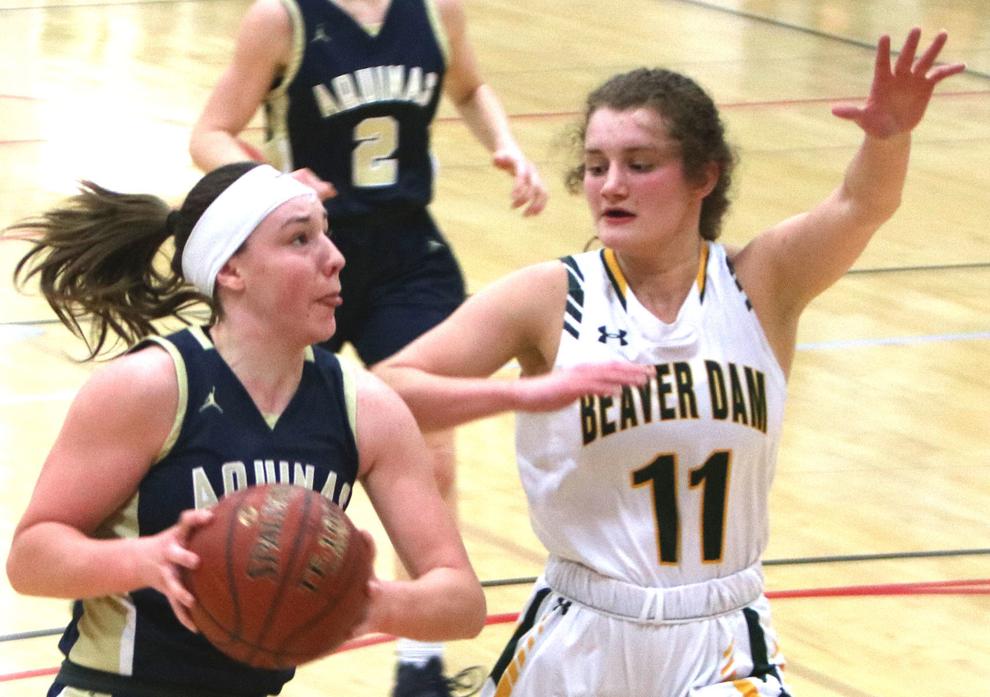 Maty Wilke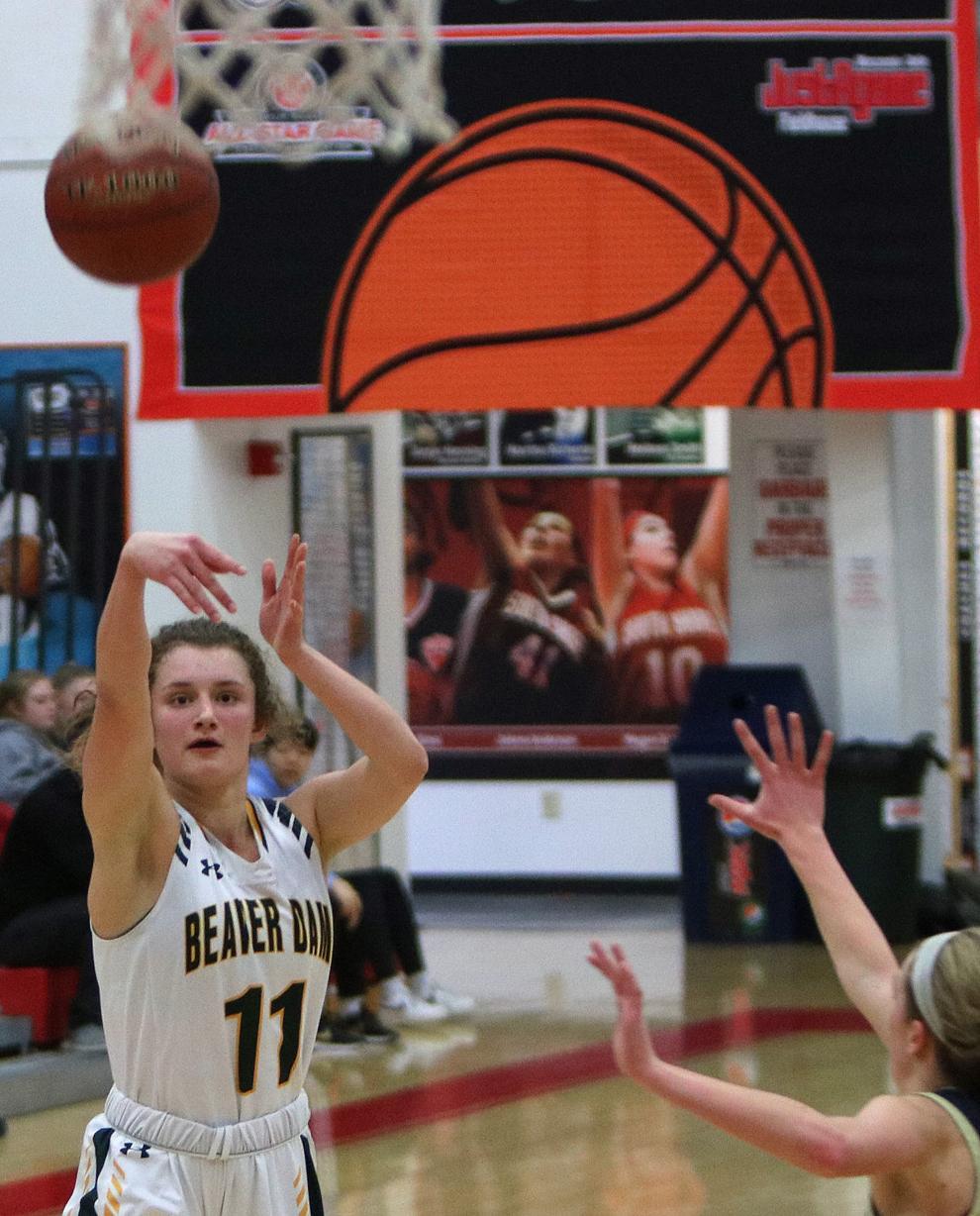 Beaver Dam 62, DeForest 40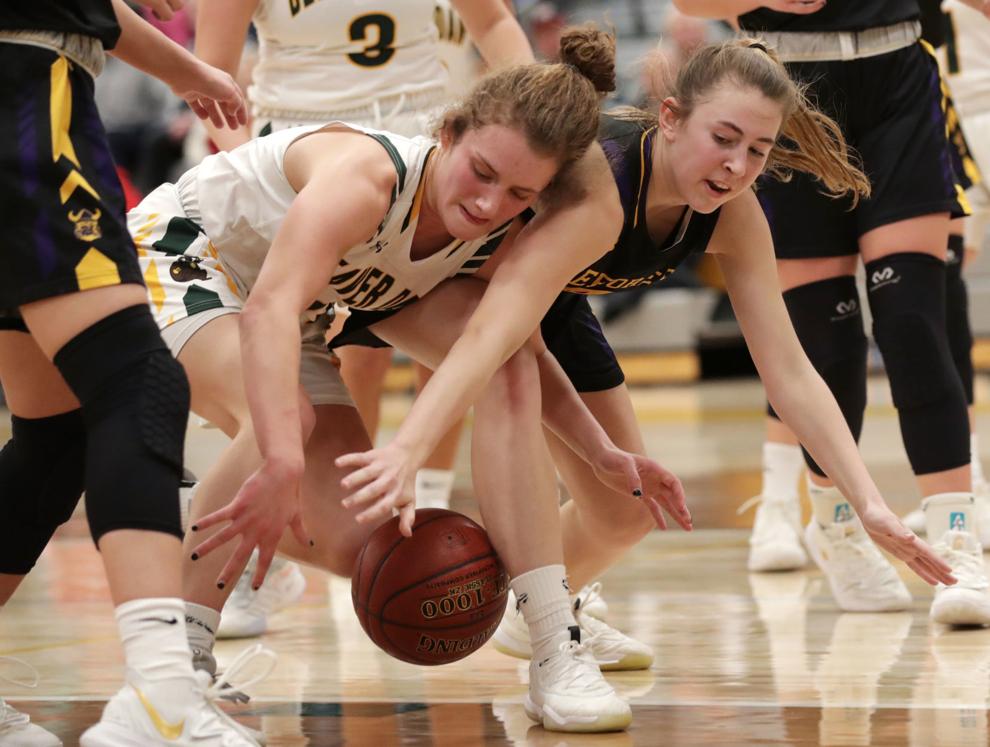 Maty Wilke 4.jpg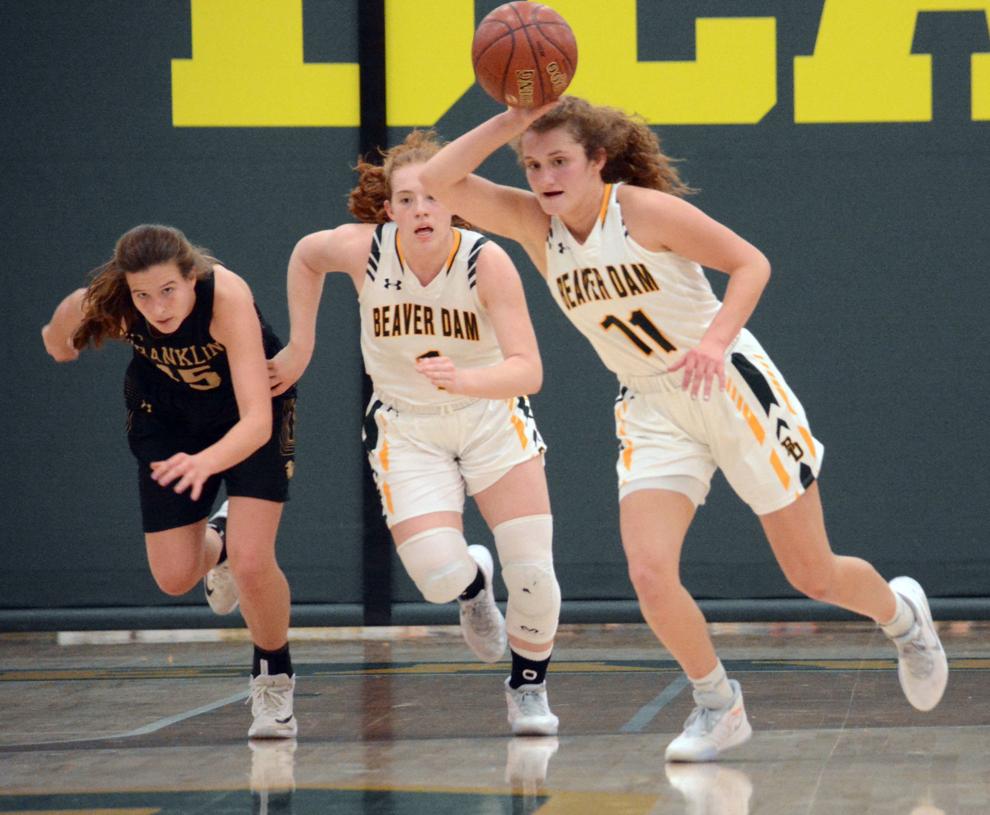 Maty Wilke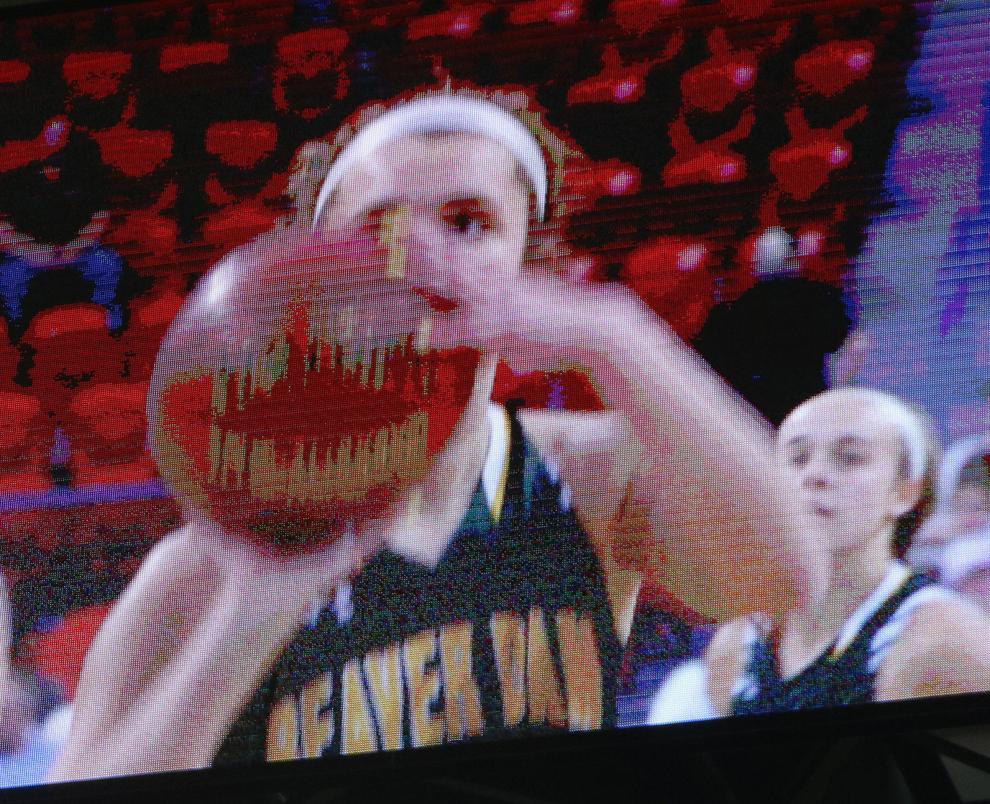 Maty Wilke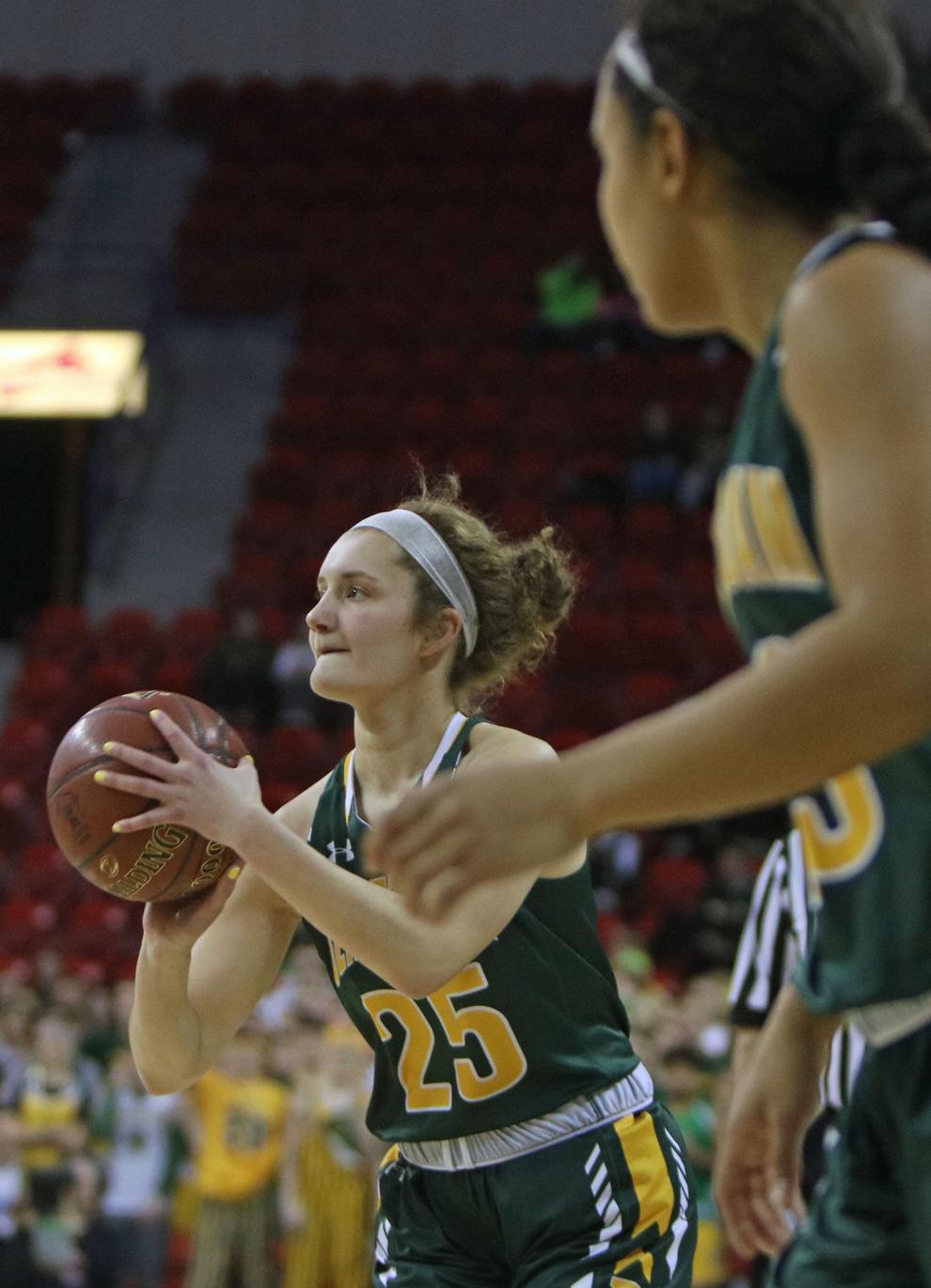 Jada Donaldson, Maty Wilke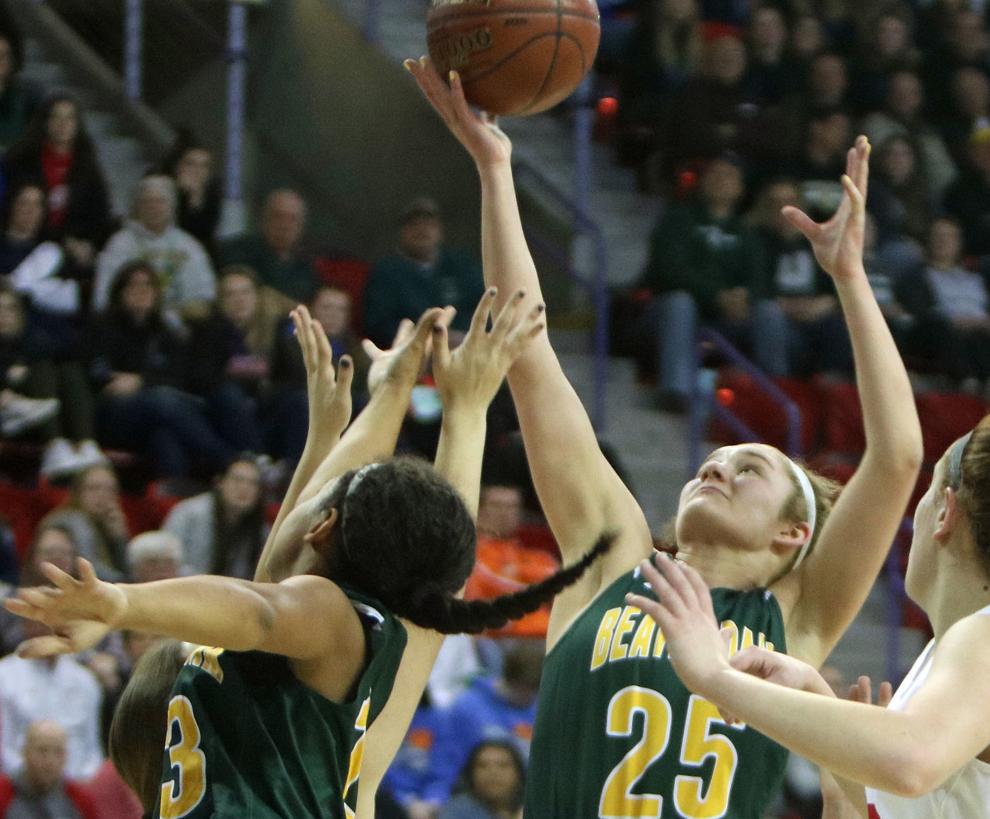 Maty Wilke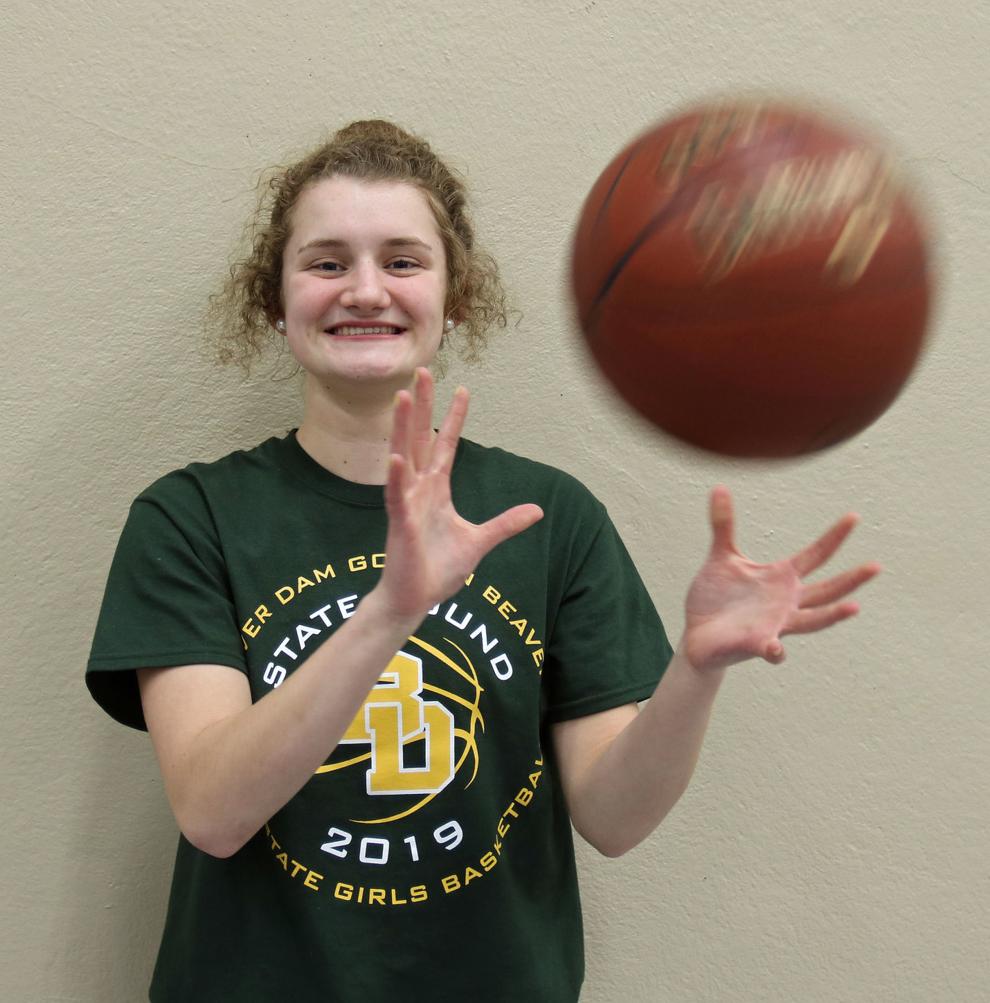 Maty Wilke 2.jpg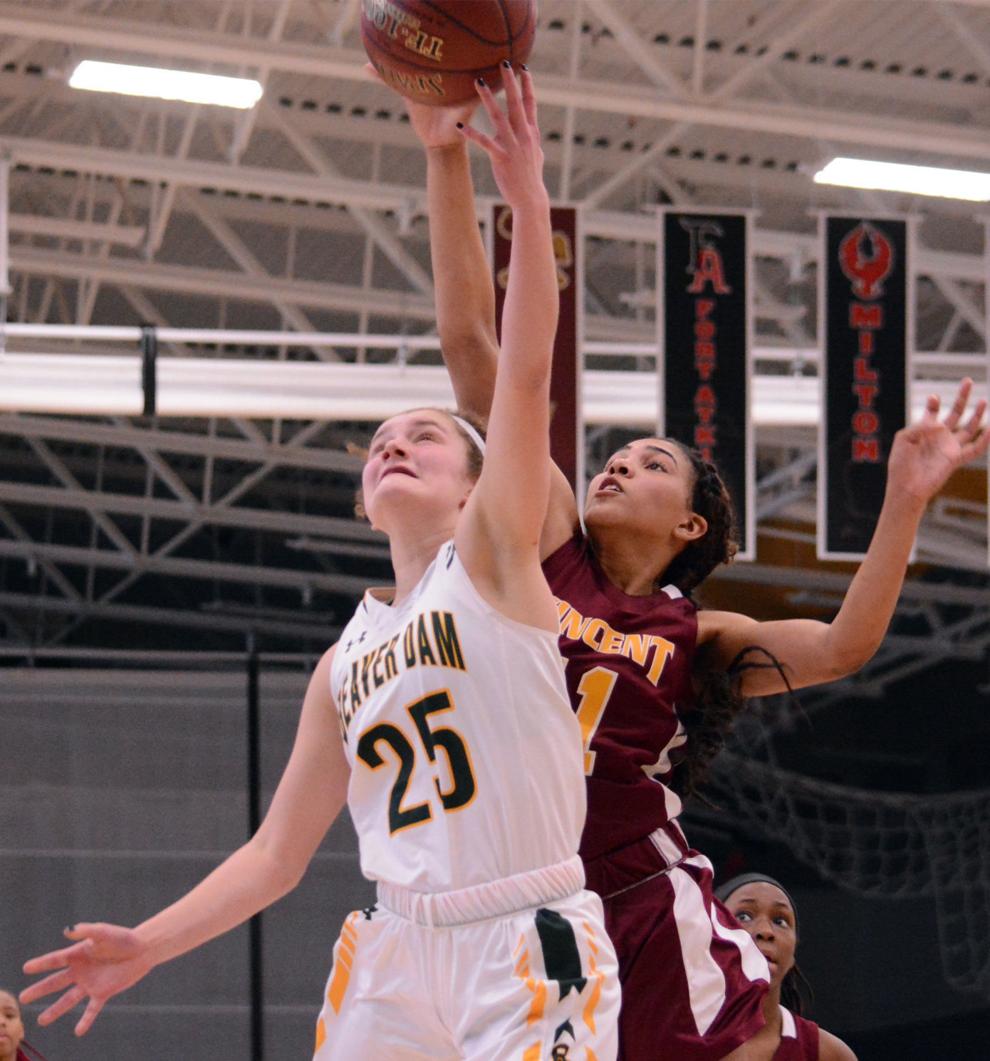 Maty Wilke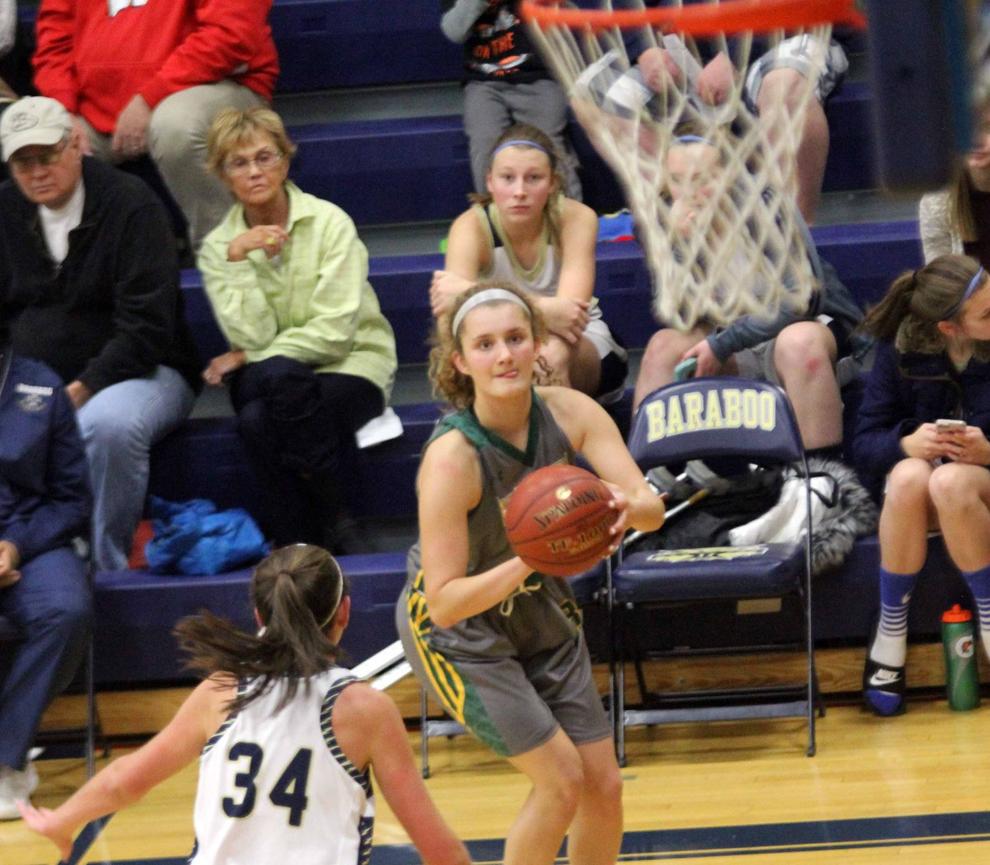 BD 8th Grade Girls Positively Hoops Team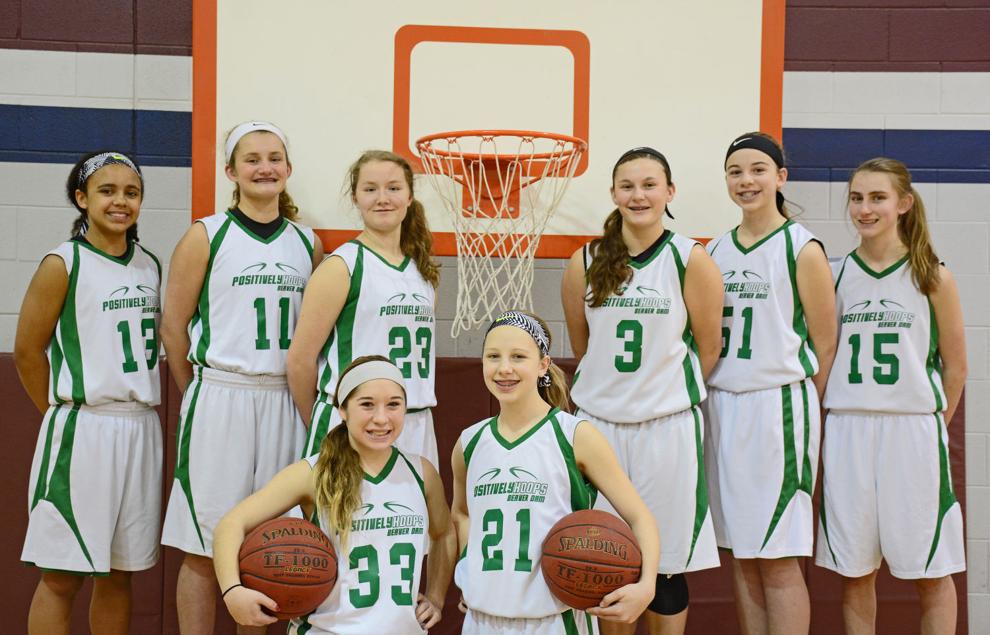 Follow Dan on Twitter @Danny_Larson_8 or contact him at 920-356-6753.